Valentine Treats – Candy Kabobs! + FREE Printable To Make Cards With!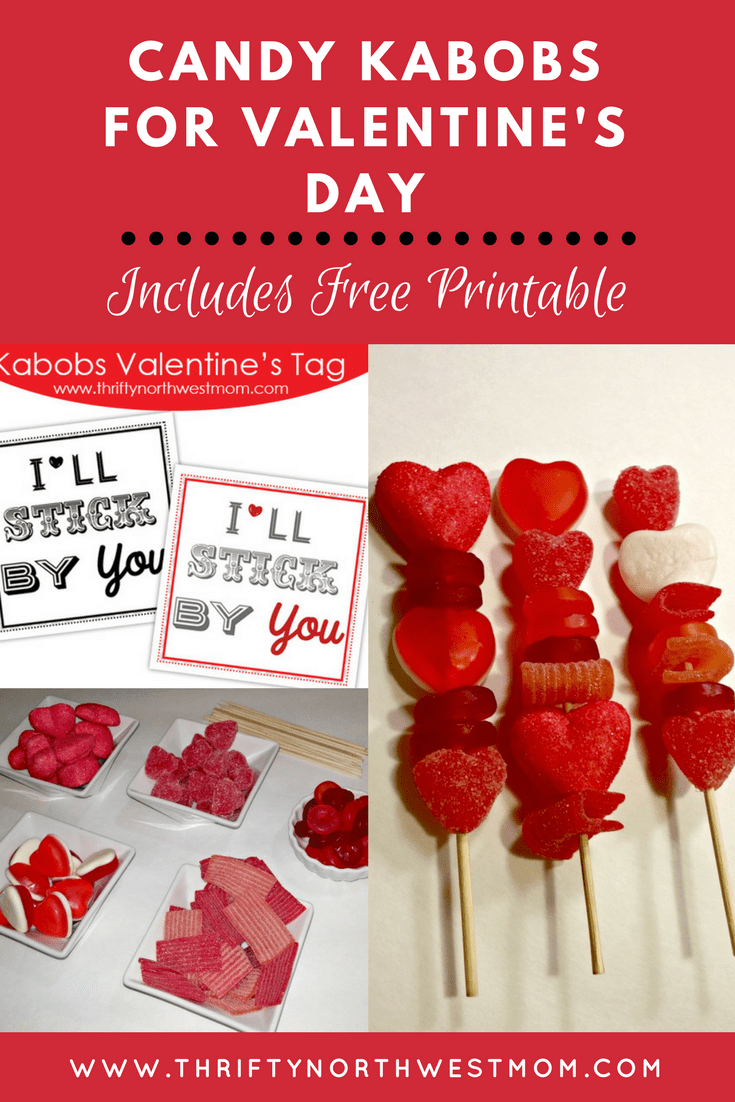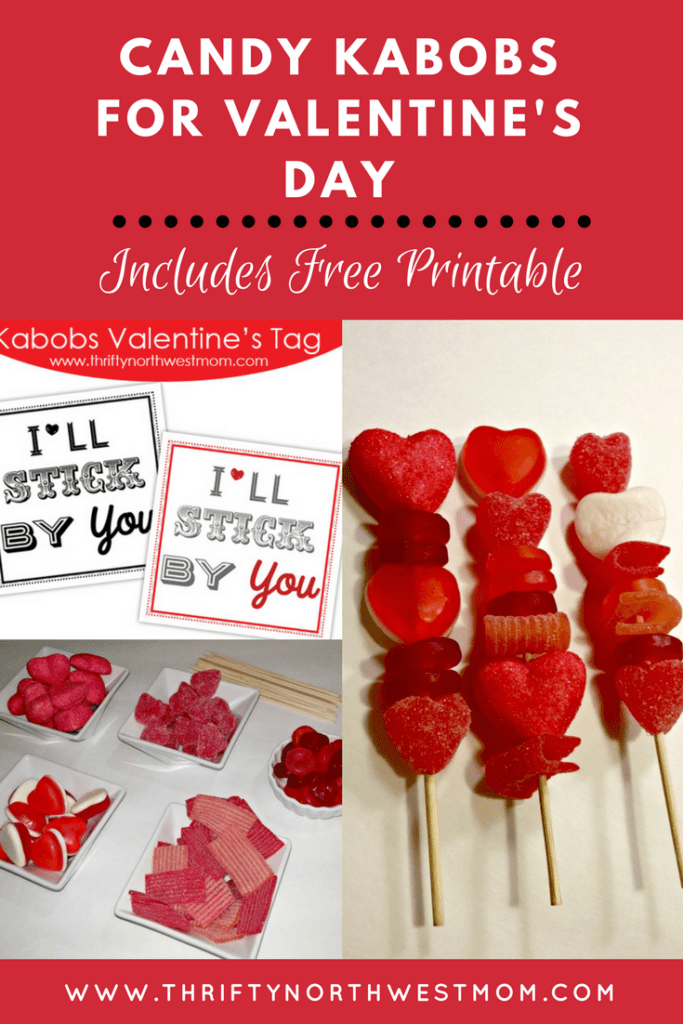 Valentine Treats – Candy Kabobs!
My kids love when we make these Candy Kabobs for Valentine treats! They are super easy (and kid friendly) and are really affordable as well. That makes them perfect for last minute ideas. The other thing I love is that they act as an activity for the family too. We made this set last night for an upcoming bake sale at school, and I got big kudos from the kids. They had a blast! Plus, we have a FREE Printable below, that you can use to turn these Valentines Treats into Valentines Day Cards to hand out!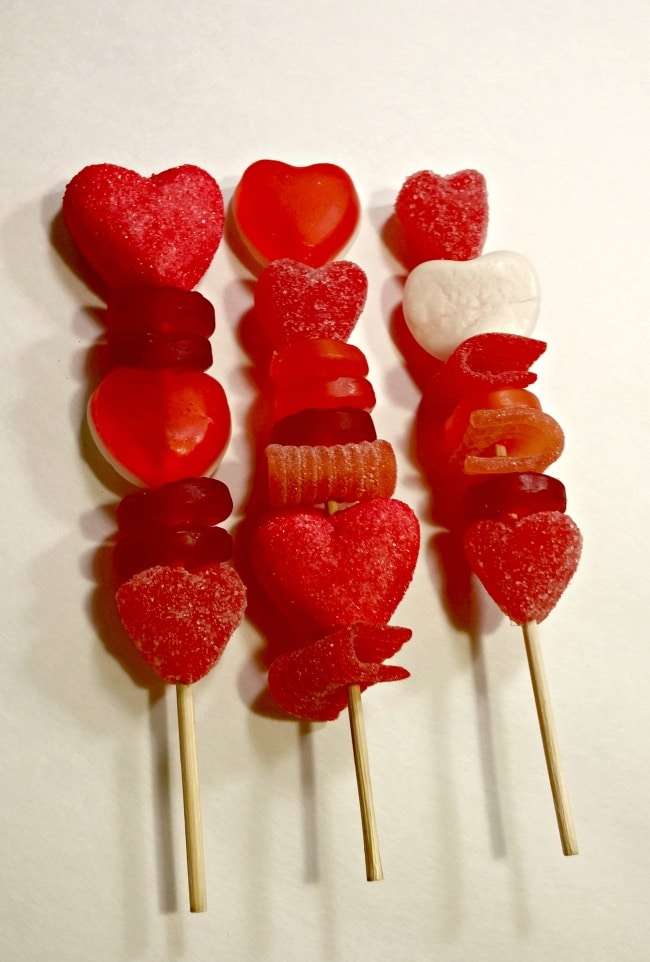 I got all of my ingredients at our local Dollar Store, but you can pick up candy where you find the best prices. The Winco bulk candy bins would be another great spot to grab affordable candy for these kabobs.  I grabbed 5 different types of candy, but really you could use just 3 or four. We were able to get 24 candy kabobs out of the 5 bags of candy (and we made pretty full kabobs). You could make yours a bit smaller, and get more or bigger for less.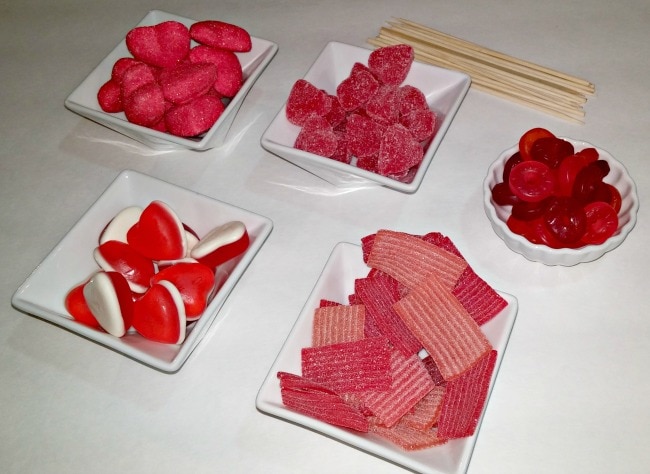 The other great thing about these Valentine treats are that set up and clean up are also very easy. I grabbed a foam board at the Dollar store too, just to create a work station for the kids (contains any mess, and makes clean up easy). To make it feel more festive, I dumped the candy in some pretty white dishes I had on hand. We chose to color coordinate our candy kabobs for a Valentines Day theme, but you can really use any colors you like.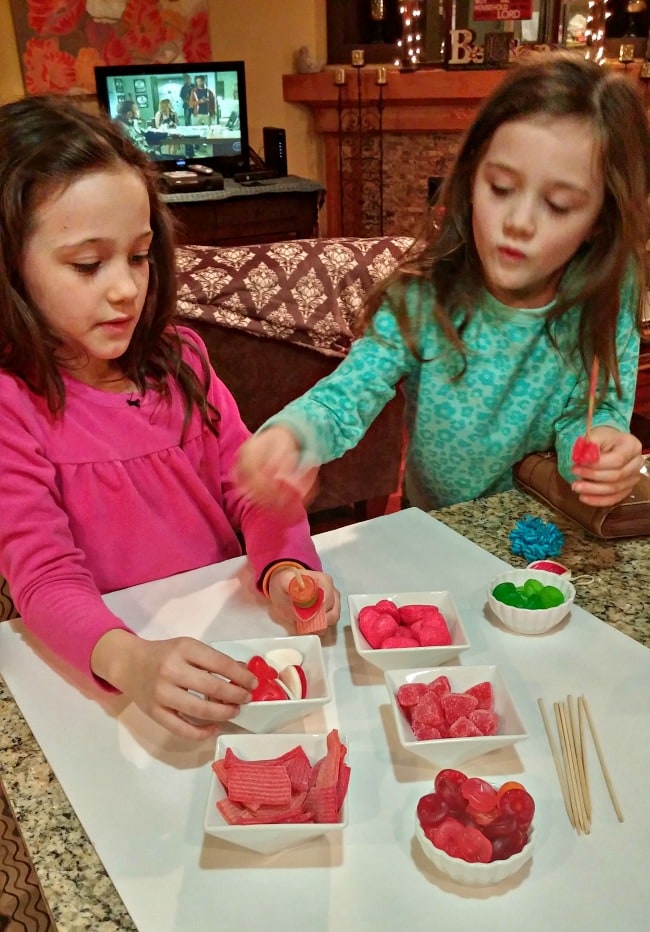 The trick with the candy is to find items that are soft enough to push onto the kabob sticks. Gummy candies or marshmallow types are perfect. I especially loved the licorice squares we found. If you bend those and push on the kabob they have that old fashion ribbon candy look that works great on these.
Ingredients you will need:
3-5 bags of soft candies (gummies and marshmellow candies are perfect)
Wooden Skewer Sticks (I prefer the shorter ones, to make your candy kabobs look fuller)
Making these Candy Kabob Valentines Day Treats:
Put out the candy so you can easily grab
Simply add one candy at a time to a wooden skewer, until you have the look you want (we found 5-6 candies per skewer made a nice sized treat).
Thats it. Its that simple! Next either eat them, or show them off.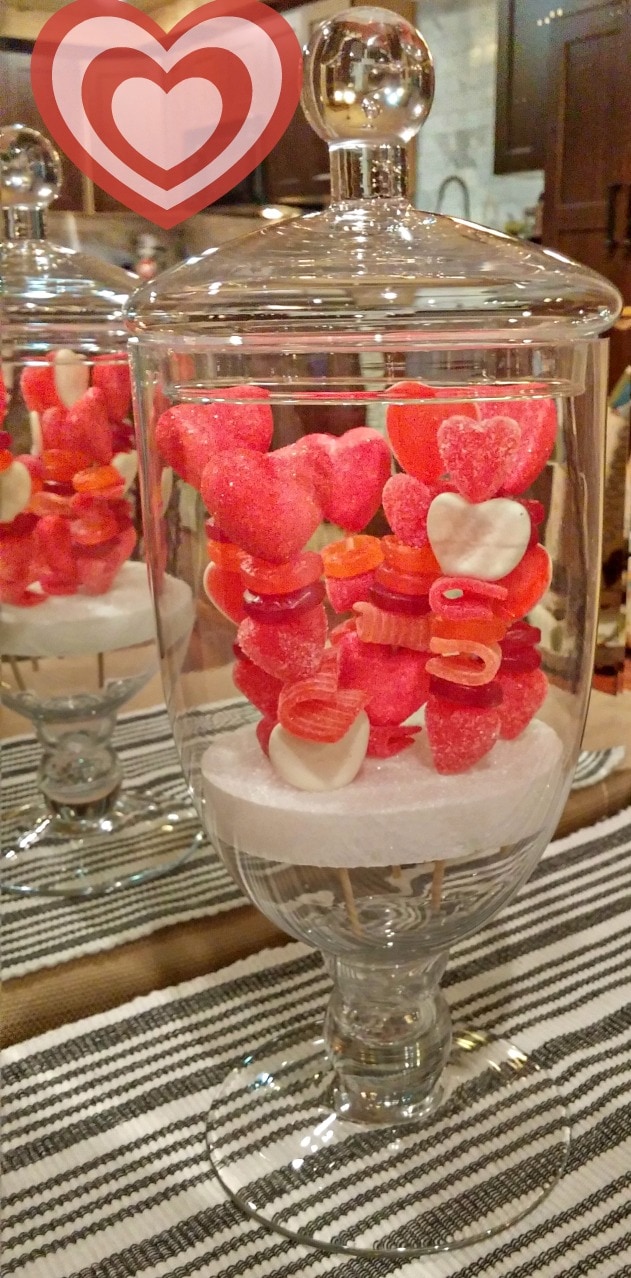 Displaying the Candy Kabob Valentine Treats:
You can use a display as simple as laying them out on a plate for folks to enjoy at a get together. I used an apothecary jar that I had. I found these round Styrofoam pieces at my Dollar store (2 to a pack, so $.50 ea). I poked the holes in it first, then placed it in my jar and added the finished candy kabobs. This way I can keep them out for the kids to enjoy before Valentines Day.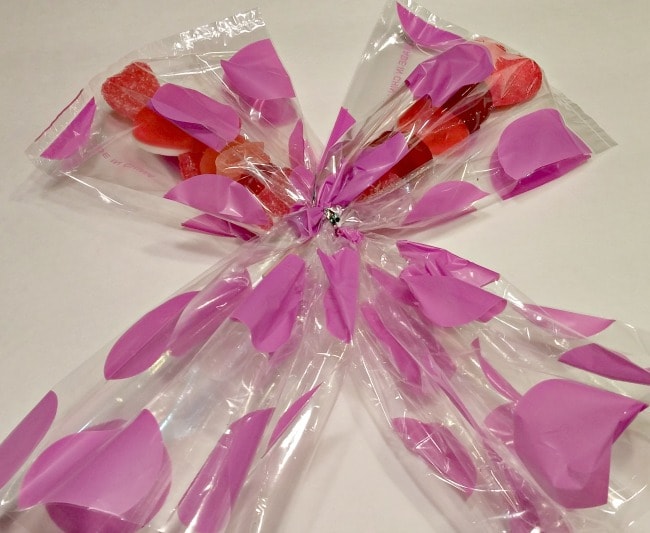 For their school bake sale, we covered with cellophane bags and ribbons for individual sale.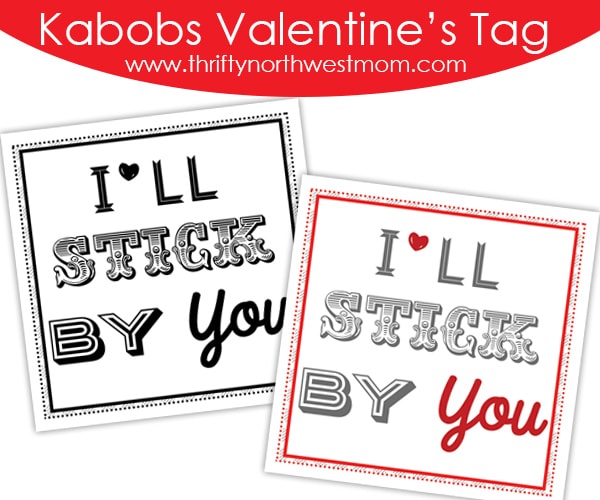 FREE Valentines Day Printable:
You can also print out these FREE printables to turn these Valentine Treats into Valentines Day cards. Just put them in the cellophane bags like pictured above, and add one of these printable tags to it. They are perfect for school valentines day parties, or make a candy bouquet for your sweetheart! There are two versions. One is black and white printable, if you don't want to use color ink. The other has a splash of red, for a little color!
Download the "I'll Stick By You Free Valentines Day Card (In Color) here, to print!
Download the "I'll Stick By You Free Valentines Day Card (In Black & White) here, to print!
 Other Posts You Might Be Interested In: