Duct Tape Crafts – 25+ Things You Can Make with Duct Tape!

DIY Duct Tape Crafts
Duct tape crafts are all the rage right now thanks to some fun patterns & colors for duct tape, but also because the possibilities are endless of the different ways you can use duct tape to make items for around your home, clothing/accessory items, gift items and much more!
One good frugal resource for duct tape is to head to your local Dollar Tree. The rolls are smaller and they are not the Duck brand, but for $1 a roll it is perfect for these types of projects!  So, not only are you spicing things up with fun & unique colors & patterns, but they are frugal projects too when using the dollar rolls! You can also buy a variety of colored duct tape rolls off of Paper Mart here for just $1.44! 
We've put together a variety of crafts using duct tape to inspire you to get creative and come up with your own unique creations! We'd love to hear your favorite ways to use duct tape as well!
Duct Tape Crafts for Kids / Toys Projects
Kids will have a blast using duct tape to accessorize & jazz up their favorite toys, bicycle helmets and more! Plus, you can use duct tape as a frugal alternative for doll accessories, too!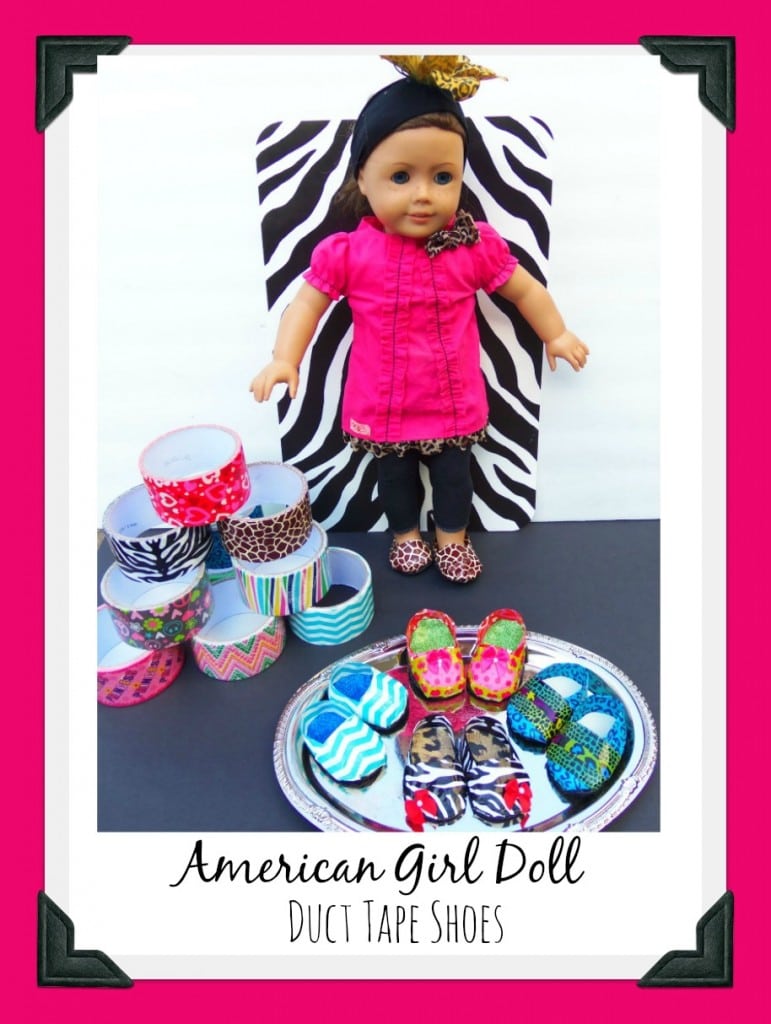 American Girl Doll Duct Tape Shoes from Thrifty NW Mom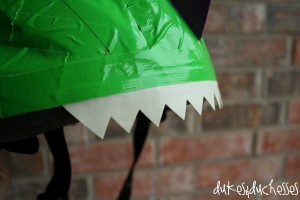 A Duct Tape Dinosaur Bike Helmet from Dukes & Duchesses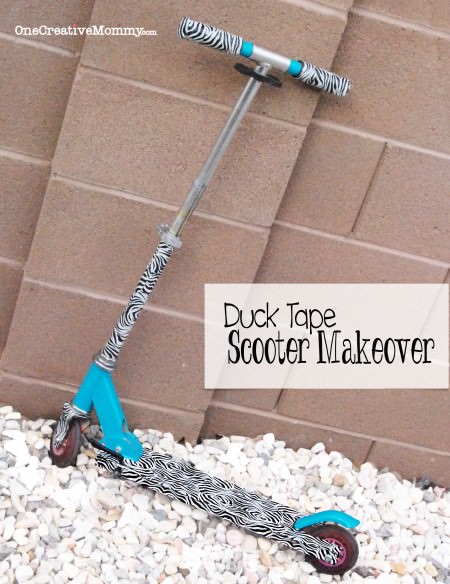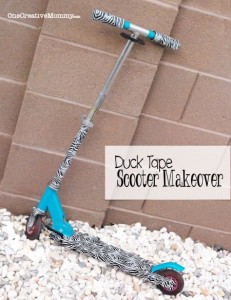 Duct Tape Scooter Makeover (What To Do When Your Barbie-Loving Kid Grows Up) from One Creative Mommy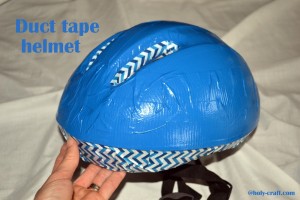 Duct Tape Helmet Tutorial from Holy Craft
Duct Tape Crafts for your Home
Duct tape is so sturdy and durable that it works well for projects around the home where function is important, however, you can still show off your own personal style.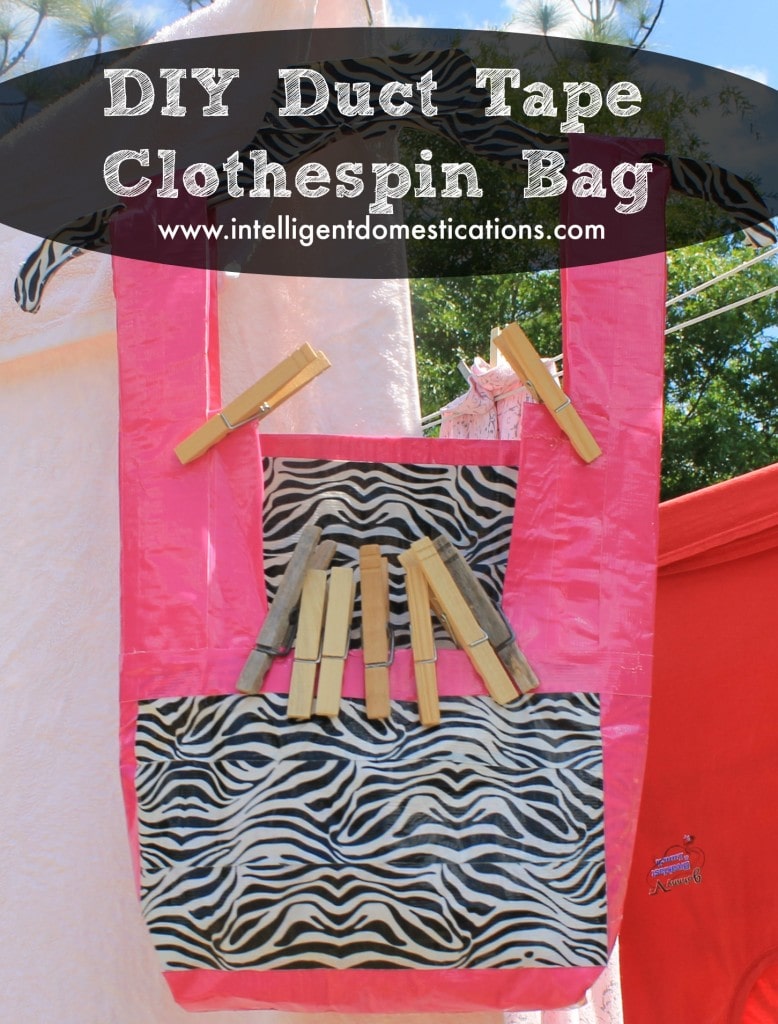 DIY Duct Tape Clothespin Bag from Intelligent Domestications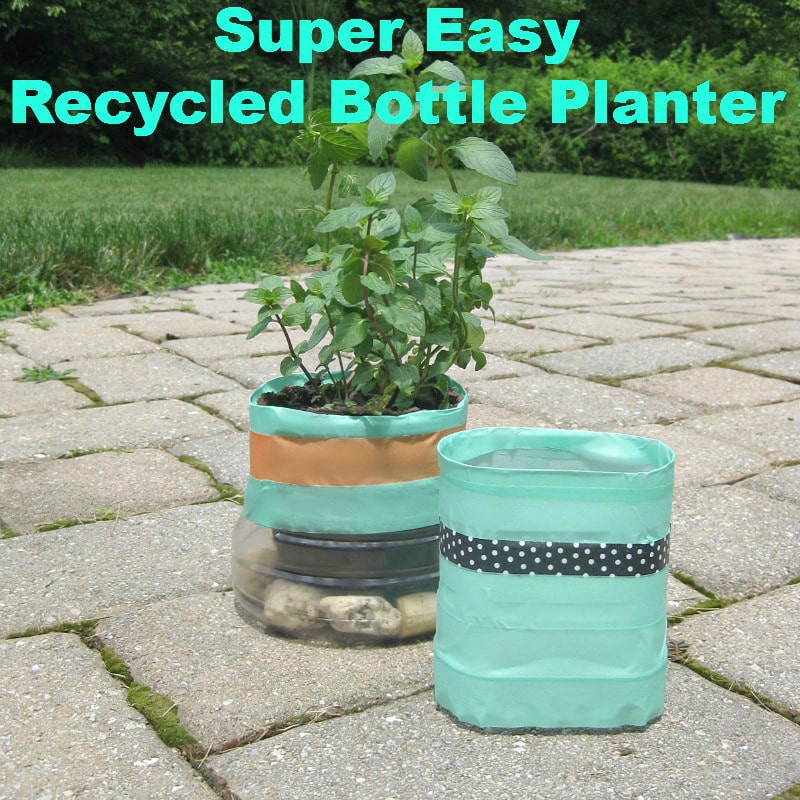 Super Easy Recycled Beverage Bottle Planter from Organized 31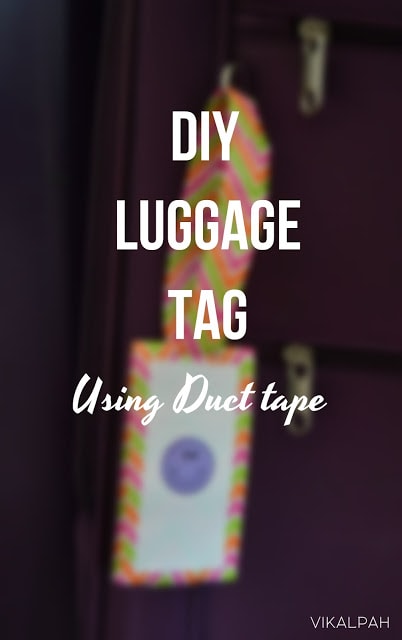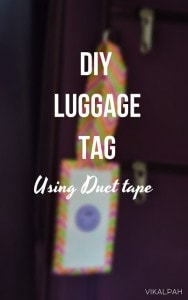 DIY Luggage Tag from Vikalpah
Gift Ideas
Need a frugal yet fun gift idea or wrapping idea, check out these ideas perfect for the upcoming holidays if you find some holiday patterns!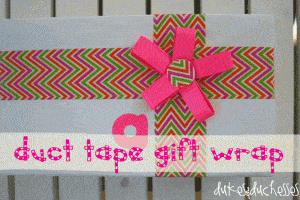 Duct Tape Gift Wrap from Dukes & Duchesses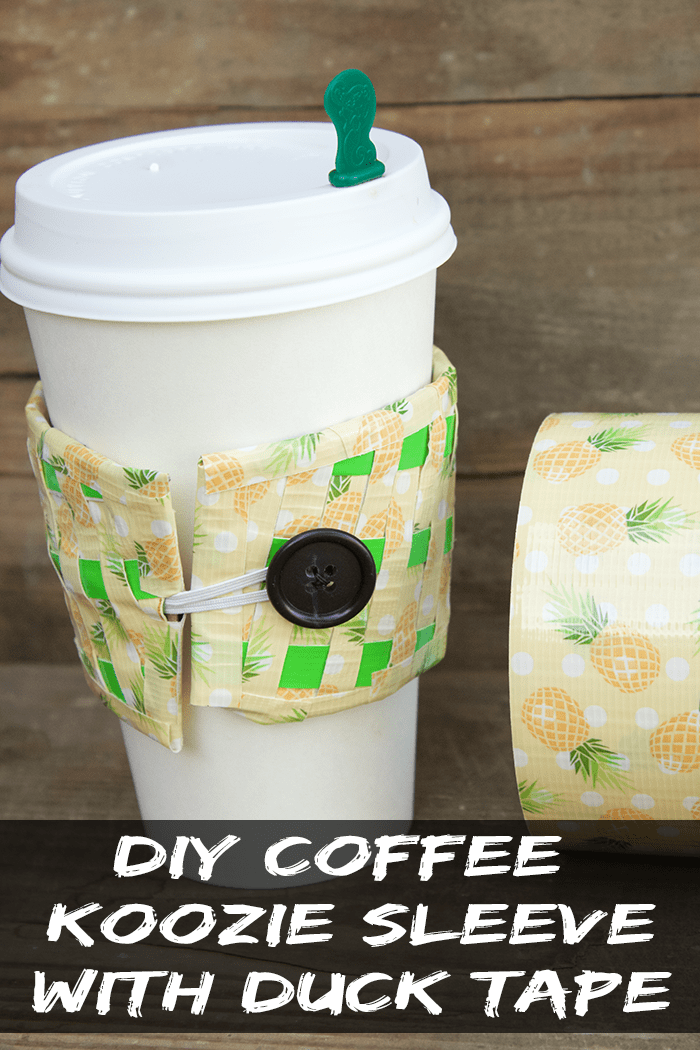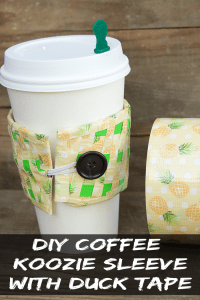 DIY Coffee Koozie Sleeve featuring Duck Tape from Pink Heels Pink Truck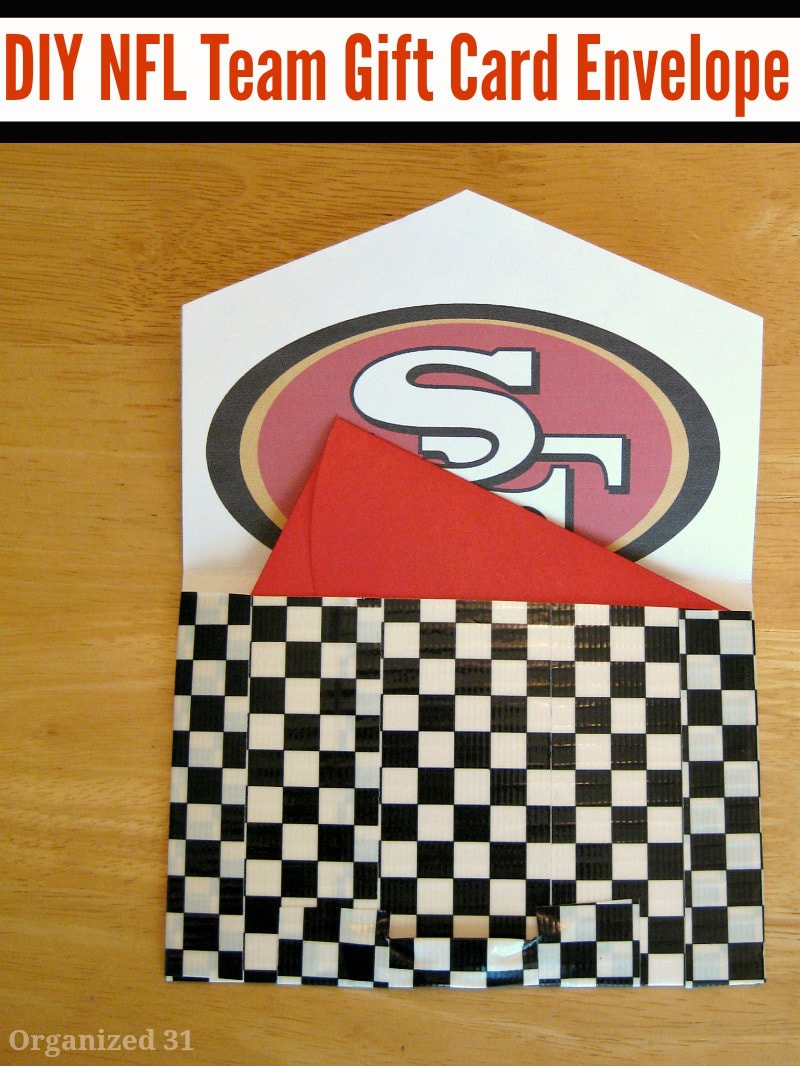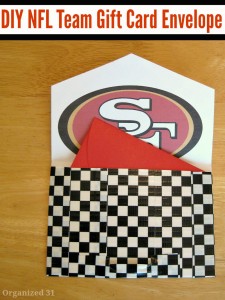 DIY Football Fan Gift Envelope from Organized 31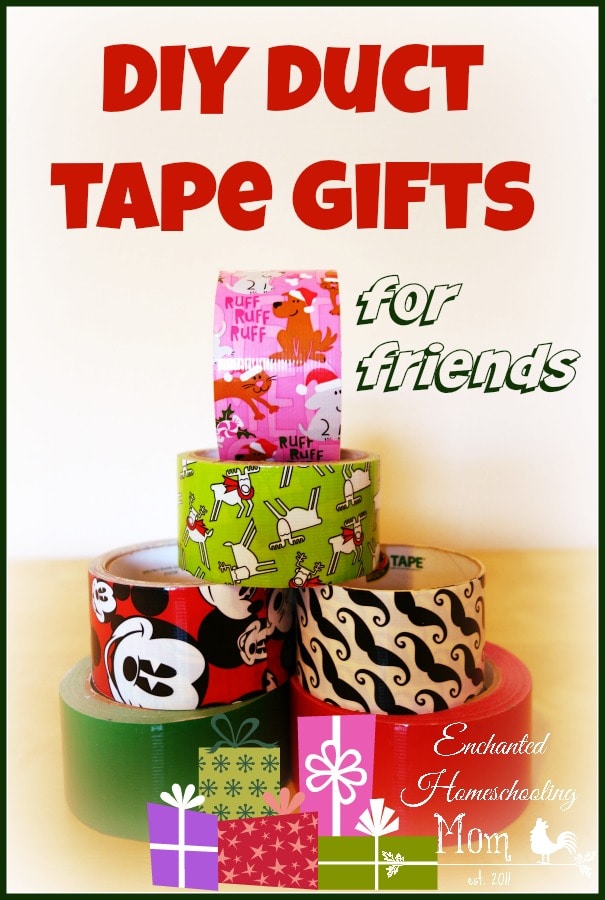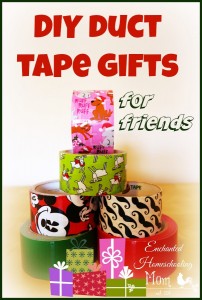 DIY Duct Tape Gifts for Friends from Enchanted Homeschooling Mom
Make Your Own School/Homework Projects using Duct Tape
School supplies can get spendy if you're buying the specialty items for your kids. You can spice up boring school supplies such as the composition journals using duct tape patterns and prints that your student will love!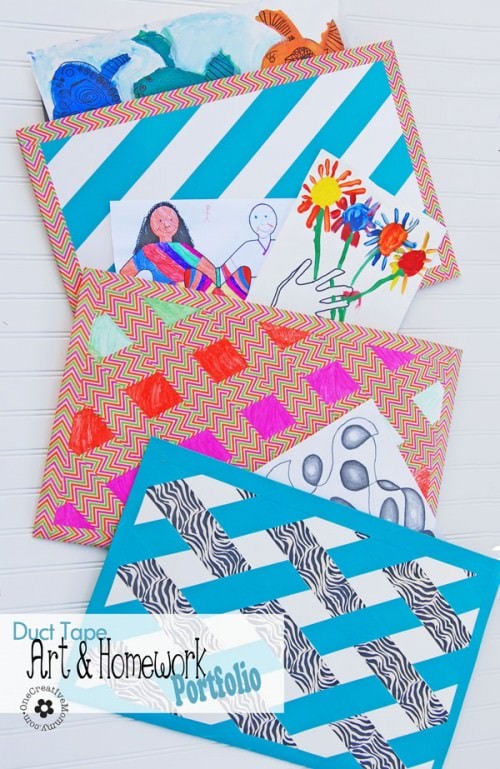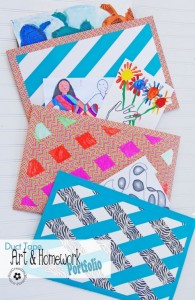 Duct Tape Art & Homework Portfolio from One Creative Mommy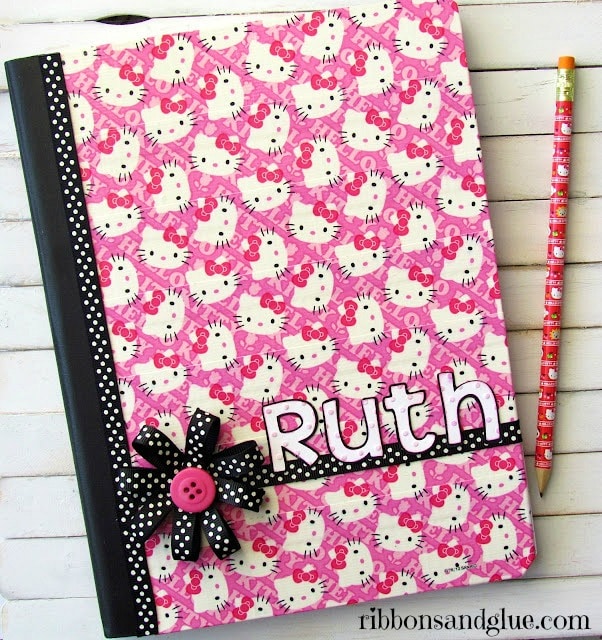 Hello Kitty Duct Tape Journal from Ribbons & Glue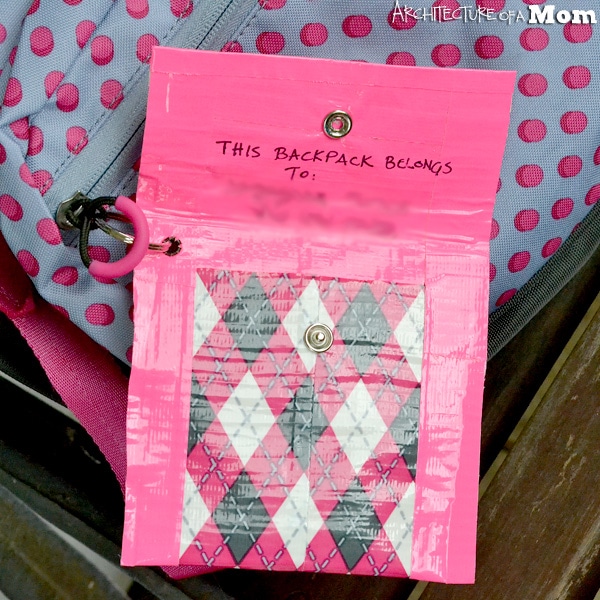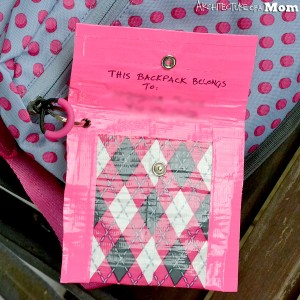 Rose and Argyle Backpack ID Tag and Pouch with Duck Tape from Architecture of a Mom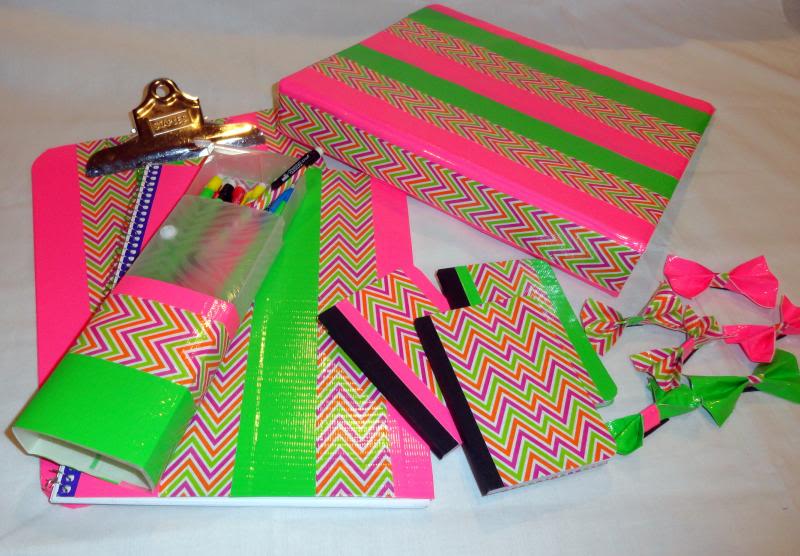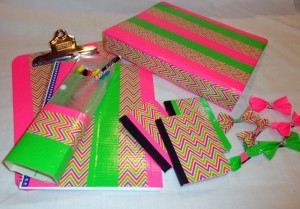 Updating Drab School Supplies with Duck Tape® from Holy Craft
Easy DIY Journal with Duct Tape from Organized 31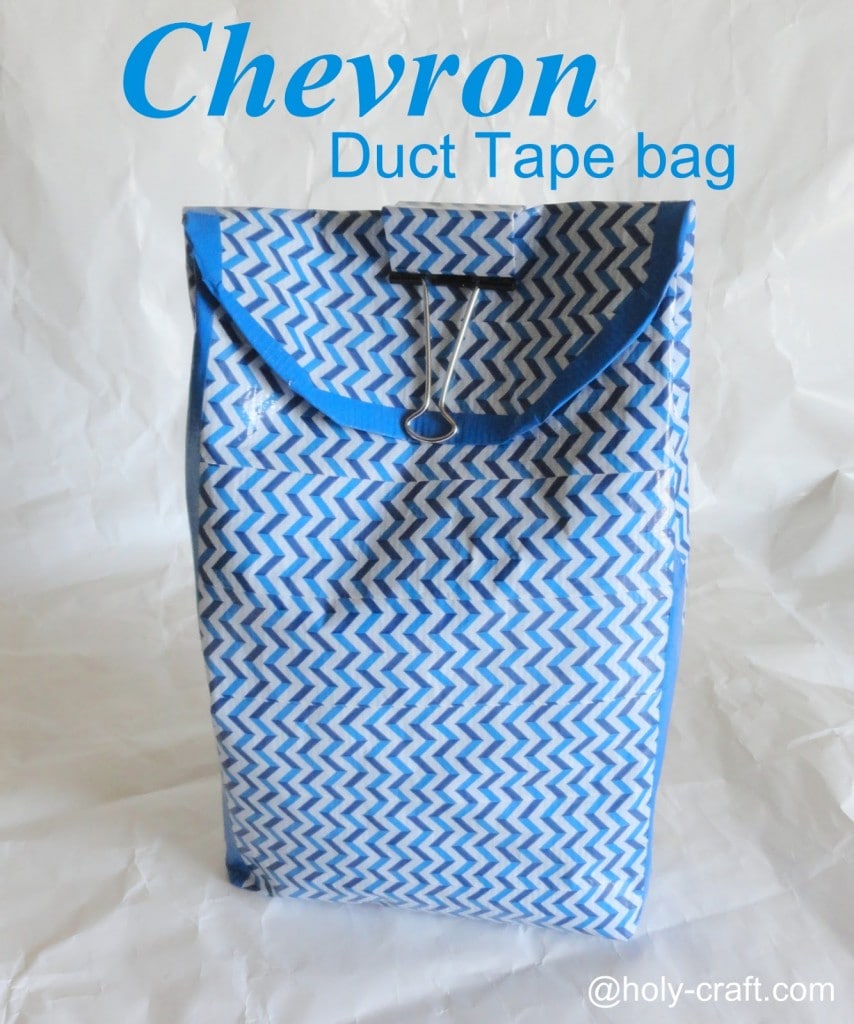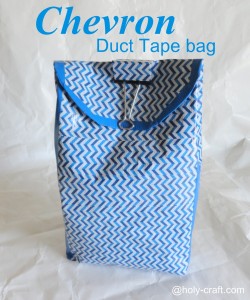 Chevron Duct Tape Bag from Holy Craft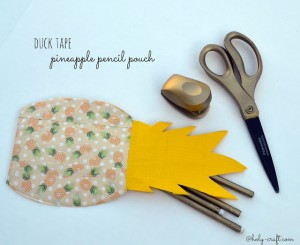 Pineapple Pencil Pouch Made With Duct Tape from Holy Craft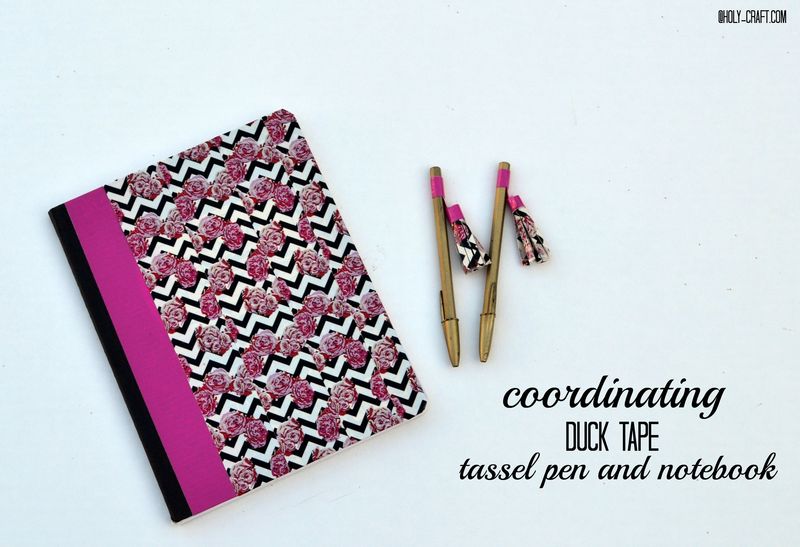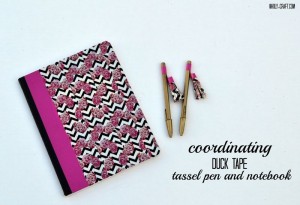 Easy to Make Tassel Pen and Coordinating Notebook from Holy Craft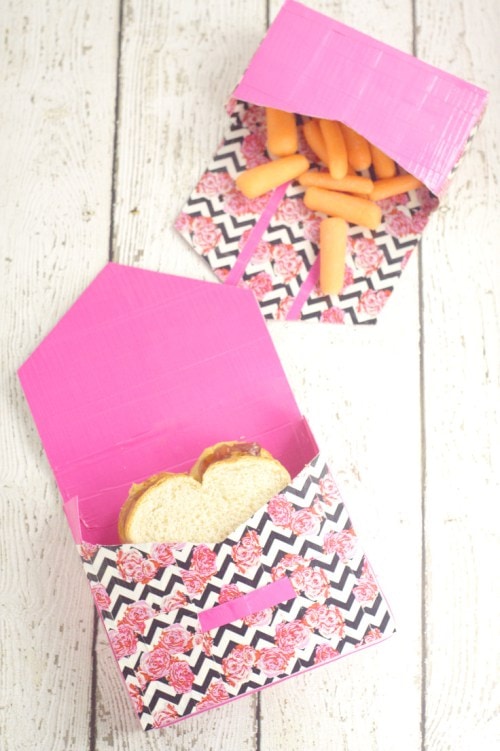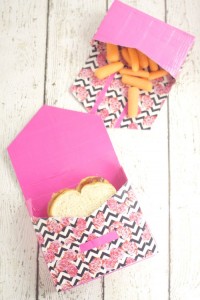 Duck Tape® Lunch Bags from The Gracious Wife
Clothing & Accessories Projects
Not only is duct tape fun to use for different crafts, it can also be very functional too, by creating clothes and accessories items for everyone in the family!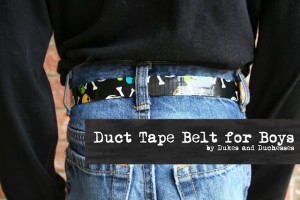 A Duct Tape Belt for Boys from Dukes & Duchesses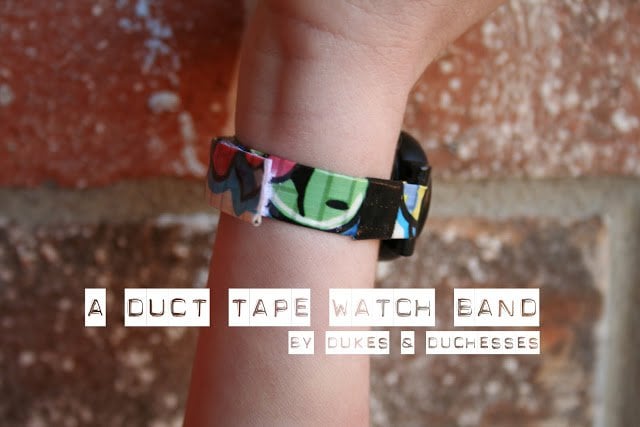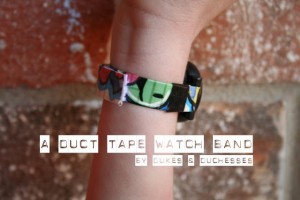 How To Make a Duct Tape Watch Band from Dukes & Duchesses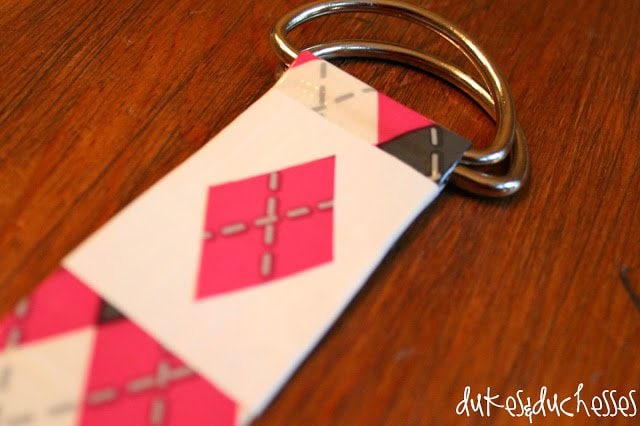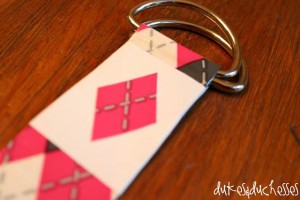 A Duct Tape Belt for Girls from Dukes & Duchesses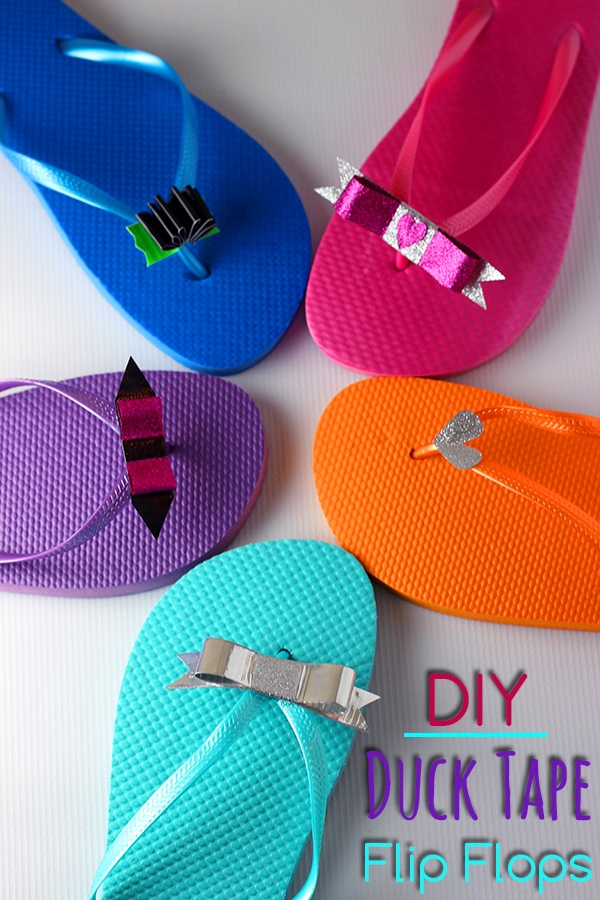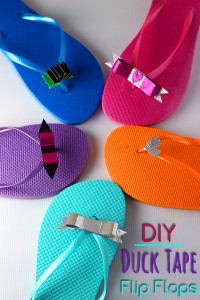 DIY Glitter and Bow Duck Tape® Flip Flops from Homemaking Hacks
Holiday Projects With Duct Tape
Halloween:
Duct tape is so versatile that you can use it to dress up items for different holidays! Check out these fun ideas for Halloween, Christmas and Valentine's Day using duct tape to create fun holiday decor items & crafts!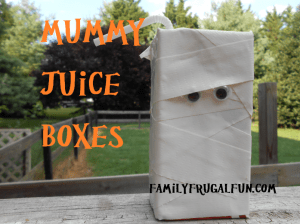 Mummy Juice Boxes from Family Frugal Fun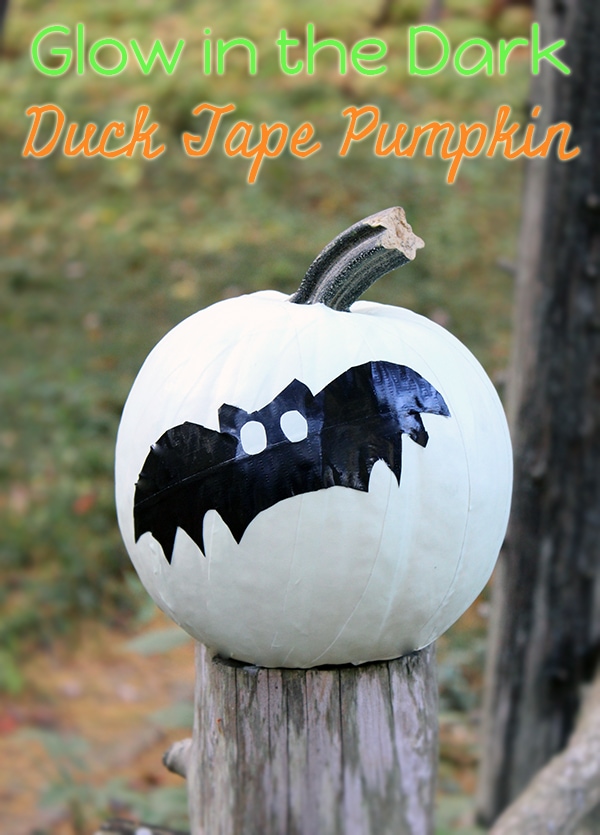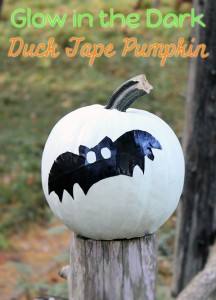 Duck Tape® DIY Glow Pumpkin from Homemaking Hacks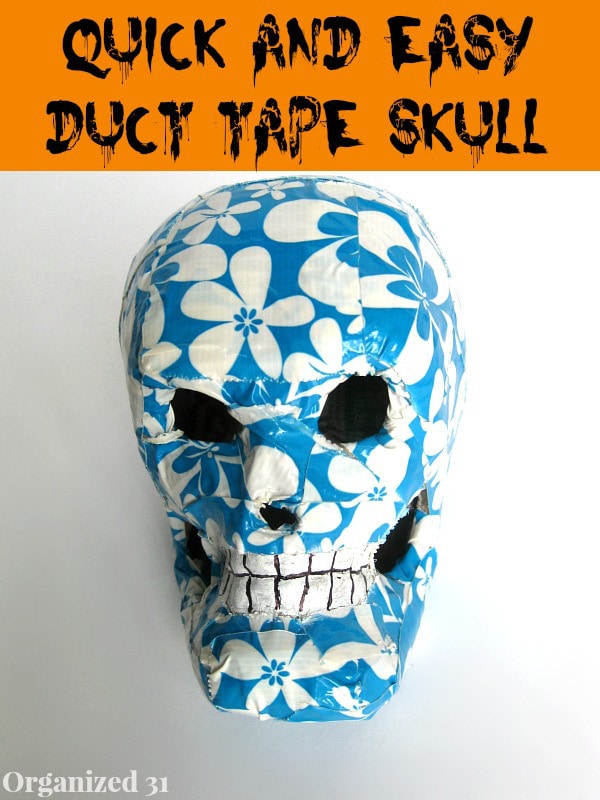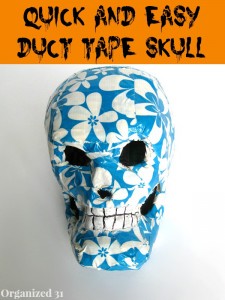 Easy Duct Tape Halloween Skull Decoration from Organized 31
Christmas: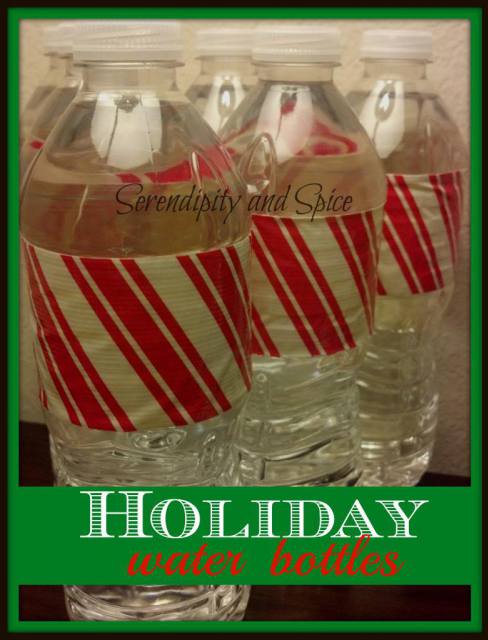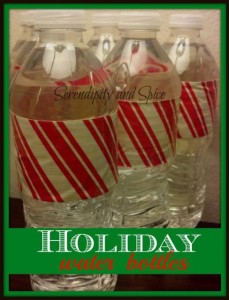 DIY Holiday Water Bottles from Serendipity & Spice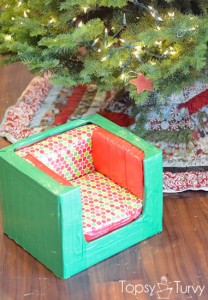 Baby Christmas Chair Gift with Duct Tape from Ashlee Marie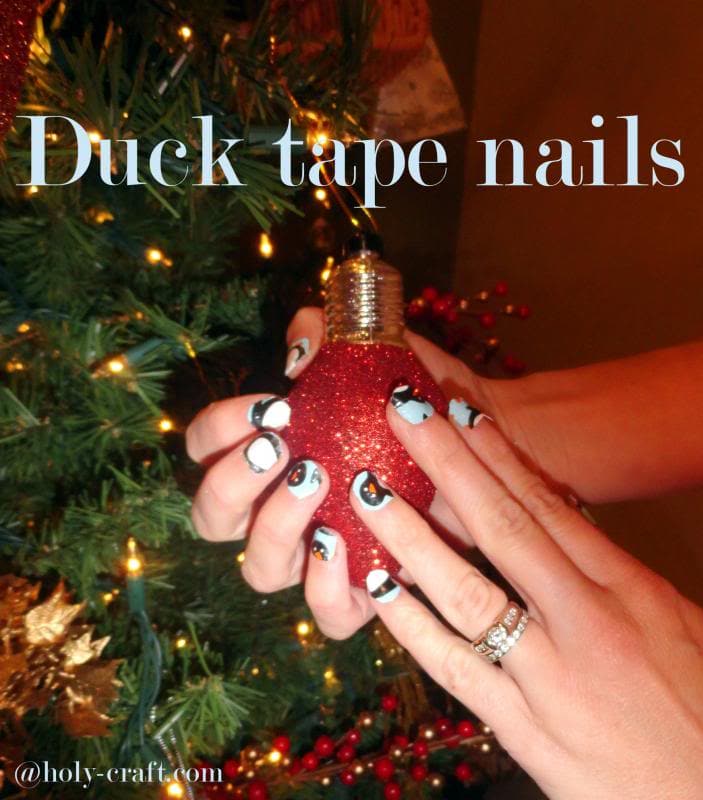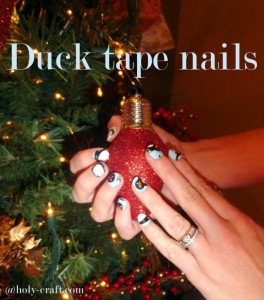 Duck Tape® Nail Art from Holy Craft
Valentine's Day: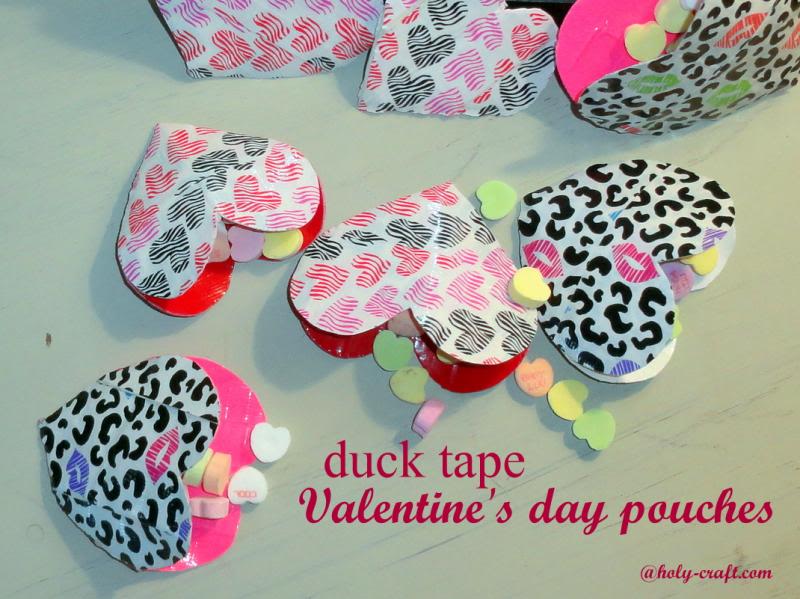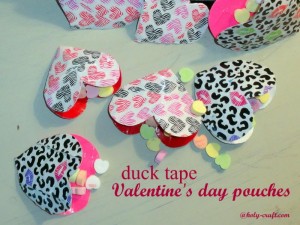 Duck Tape® Valentine's Day Candy Pouch Tutorial from Holy Craft
DIY Valentine's Duct Tape Lunch Bag from Intelligent Domestications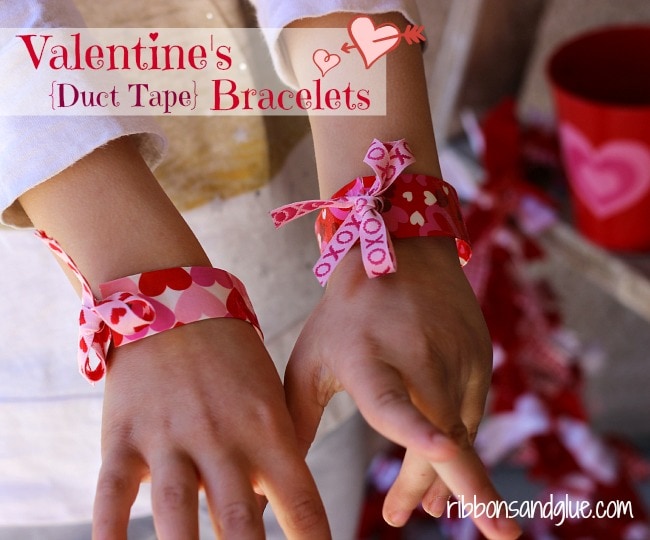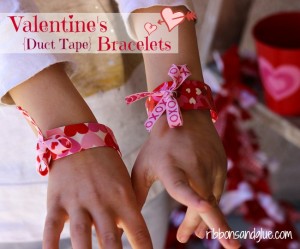 Valentine's Duct Tape Bracelets from Ribbons & Glue
What are your favorite duct tape crafts and projects?