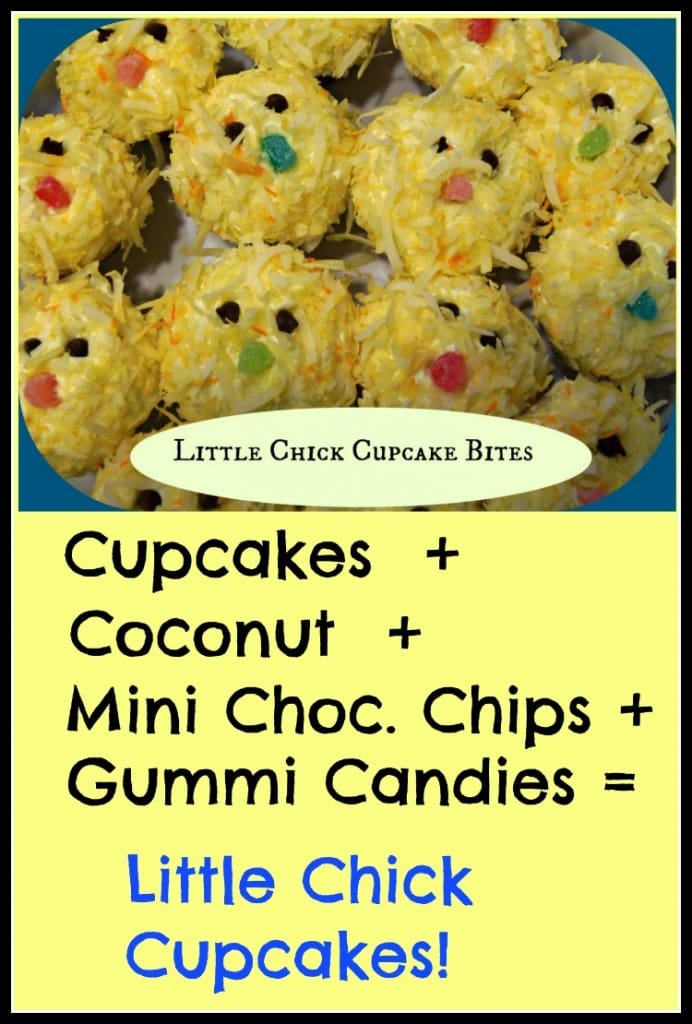 These little chick cupcake bites are not only kid friendly, but also husband tested and approved. I made them for my daughters bake sale at school, and had to make a second batch for home, that the family tore through in a day. They loved having these bite size treats to just pop in his mouth for a quick bite (helps that he loves all things coconut and lemon too)!
If your looking for a simple, and festive dessert for Easter, this is a fun one to add to your festivities!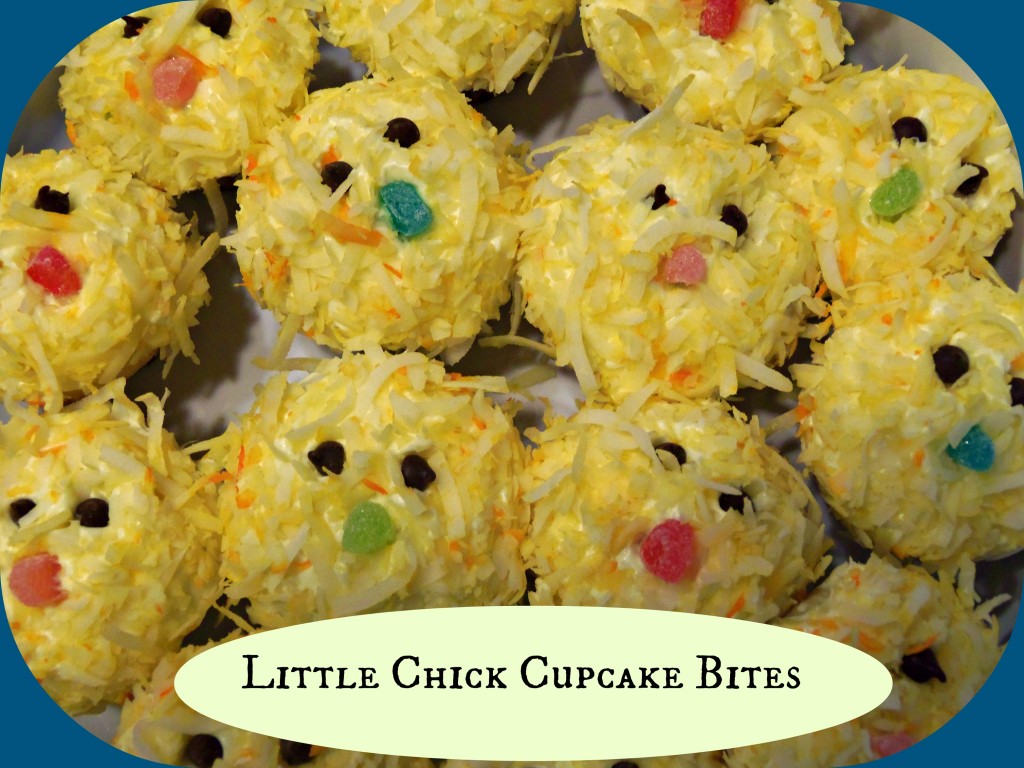 Ingredients
Boxed cake mix
Lemon Frosting (can substitute any flavor of white icing if you prefer)
1 sm bag Flaked Coconut
Yellow Food Coloring
Mini Chocolate Chips
Gummie Candies
Instructions
We used mini cupcake tins for our little chicks, but the recipe will also work with full size cupcakes.
Prepare the cake mix as instructed on the box.
Bake up your mini cupcakes as instructed per box.
Allow cupcakes to cool to room temperature.
While cupcakes are cooling add approx. 5 drops of yellow food coloring to your coconut flakes, and mix in a bowl (you can add more or less depending on your color saturation preference).
Once cupcakes are cooled frost them, and then immediately roll the frosted part of the cupcake in the yellow coconut flakes.
Add two mini chocolate chips for eyes.
Cut strips from your gummie candies to insert as a beak.
Enjoy!
http://www.thriftynorthwestmom.com/little-chick-cupcakes/