This is a sponsored conversation written by me on behalf of Tyson®. The opinions and text are all mine.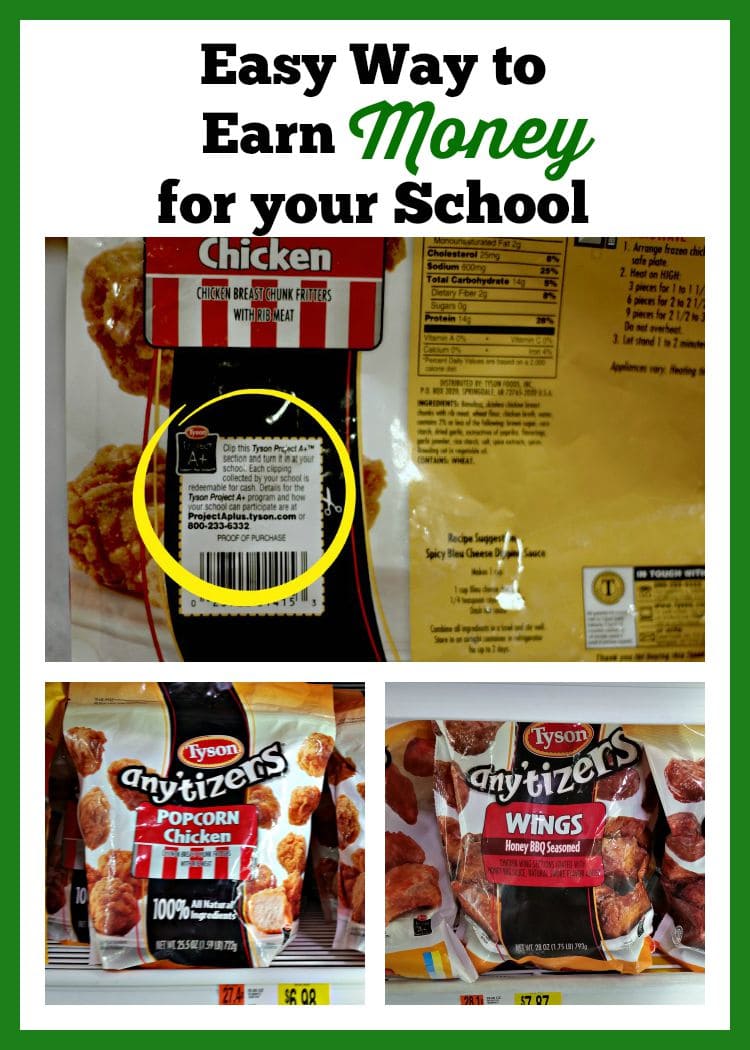 School is starting up around the Northwest this week and next week, so it's time to start thinking about ways you can help support your children's school(s). Schools are always in need of supplies, money for field trips, books for the library and much more, so any way that parents can get involved to help support the school will help them meet the needs of their students.
Last week, I shared with you about a new (to me) program with Tyson's Foods – Tyson Project A+™ Program,  where you can support your school by buying select Tyson® products and looking for the Tyson Project A+™ labels on the back. You can then clip the label off and submit the label to your school. I'd definitely recommend that you contact your school to make sure they know about this program and let the parent-teacher association (PTA) or other parent group knows to make announcements to parents as well.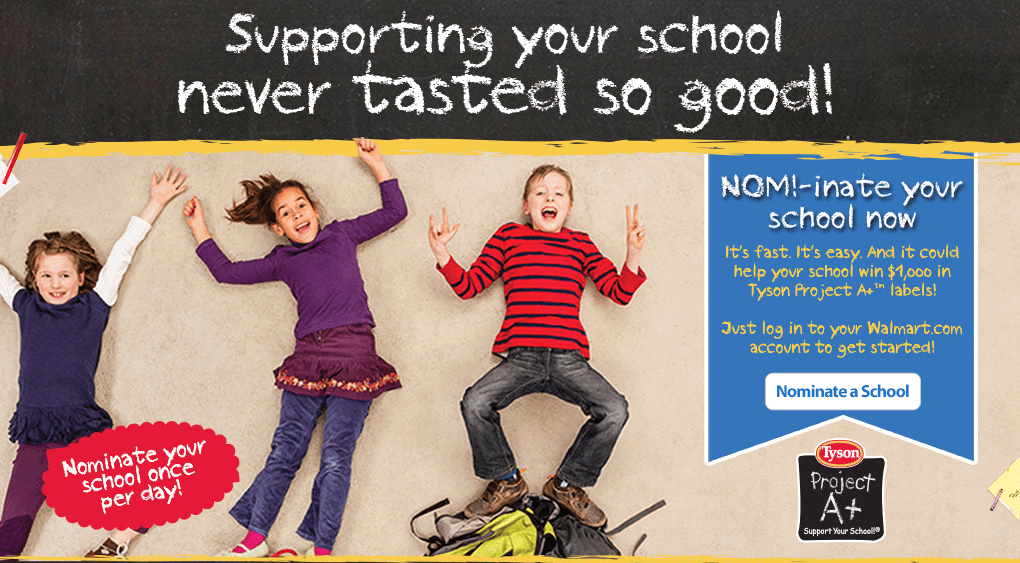 For every qualifying label that is submitted, Tyson® will give your school money to use however they need it the most. Every little bit counts & adds up to help the schools with school supplies, library books, art supplies & more.  We just keep a baggie of labels right in our kitchen drawer so we can clip them & stick them in there & then bring them in occasionally. Our girls are the best ones at remembering the labels & making sure we don't forget to clip them.
Families of students can get involved too – let family & friends know to look for the Tyson Project A+™ labels & clip the labels & save them for you to turn into your school. I love that it's not only an easy way for you to support your school, but you can also get friends & family involved in supporting the school as well, without having to always ask them to sign up for othre fundraising options. This is something so simple that they can get into a habit of doing on a regular basis.
Tyson® products are delicious & make for easy & convenient shortcuts for dinnertime too – make sure to check out our recipe for Homemade Sweet & Sour Chicken using Tyson Any'tizers® Popcorn Chicken. I love finding ways to still have healthy meals but using dinner shortcuts for those evenings when you're on the go.
Where to Find the Tyson Project A+™ labels: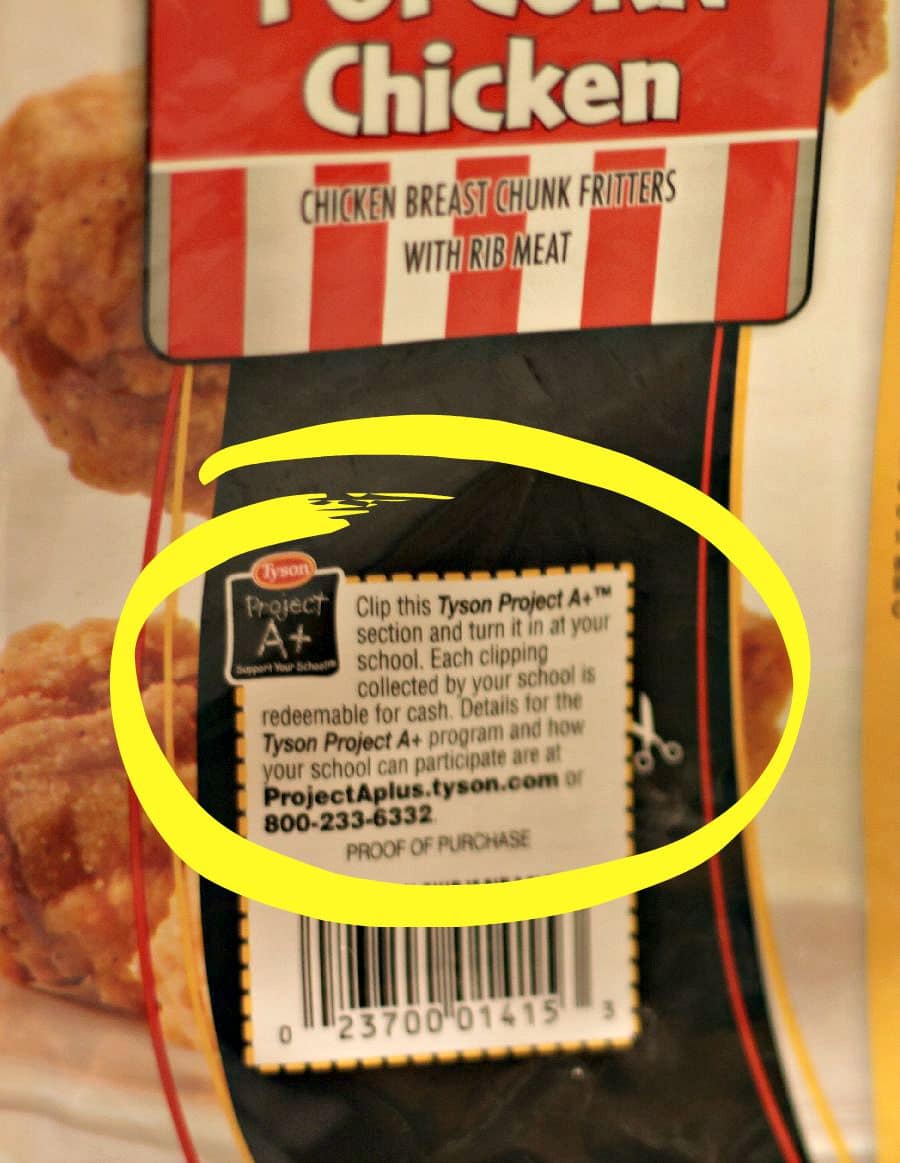 You'll want to make sure the next time you buy a Tyson® product, that it has a Project A+ label. You'll find these labels on the back of the bag, so make sure to confirm that it has a label before you buy it, so you can clip it & turn it in to your school.
The great news is that there are over 40 participating Tyson® products to choose from – find the list of products on the Tyson Project A+™ website.  And you can find out more about the program at Walmart.com/TysonProjectAPlus