25+ Game Day Recipes for Football Fans – Perfect For Your Party!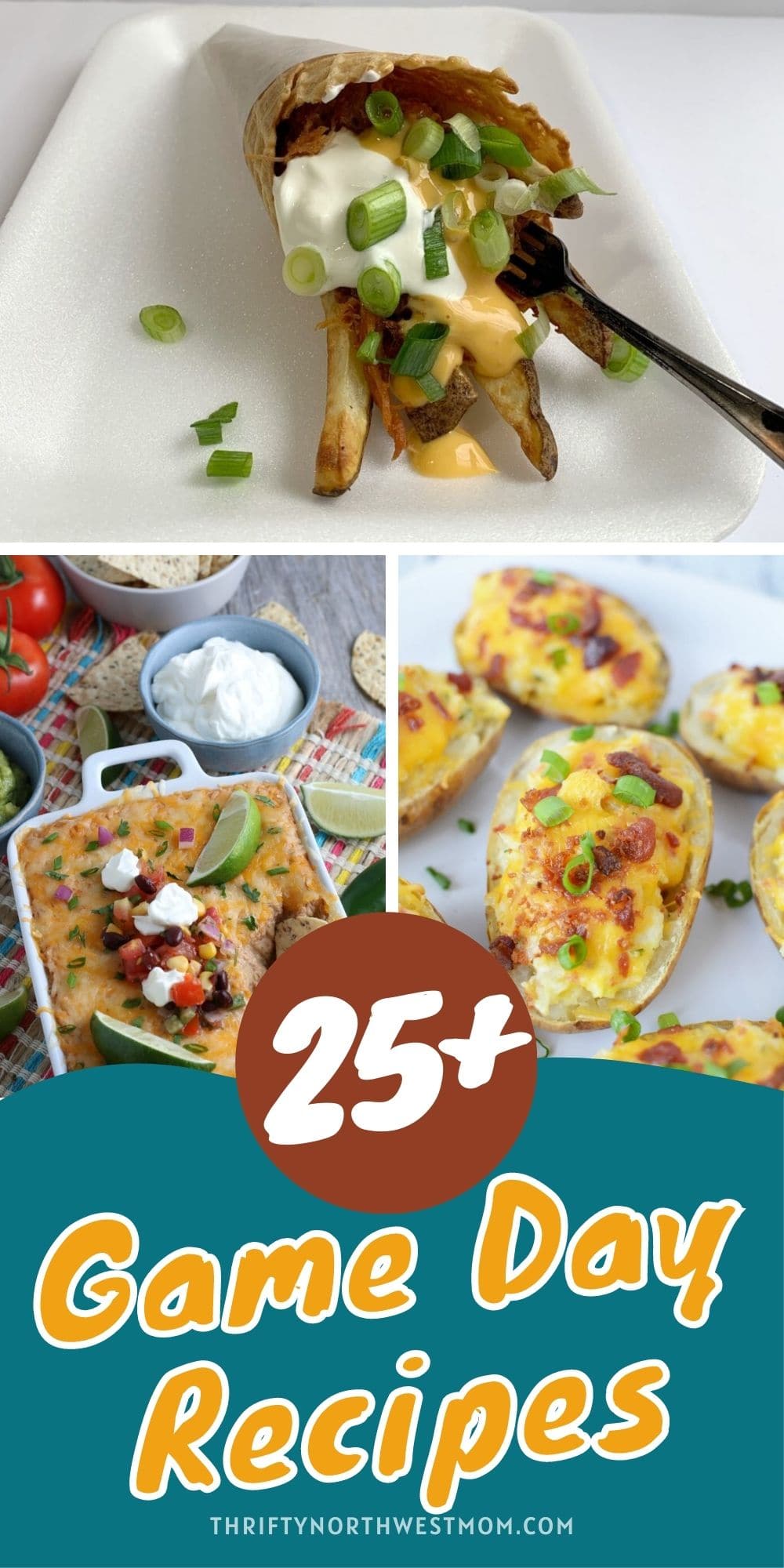 25 Game Day Recipes for Football Fans
If you're planning a get together or just celebrating with family to watch the Super Bowl (or really any football team) this season, we've got you covered with a roundup of some delicious Game Day Recipes. You will find everything from appetizers to main dishes to desserts! These dishes are sure to please your guests as you watch the Super Bowl together, and many are really easy to prepare so work is not too hard for you.
And, if you are a 12th fan, don't forget to check out our FREE Seahawks Game Day Party Pack printables to use on your food table! We also have this free printable set for a Seahawks Popcorn Party (great way to keep your costs down when serving a crowd)!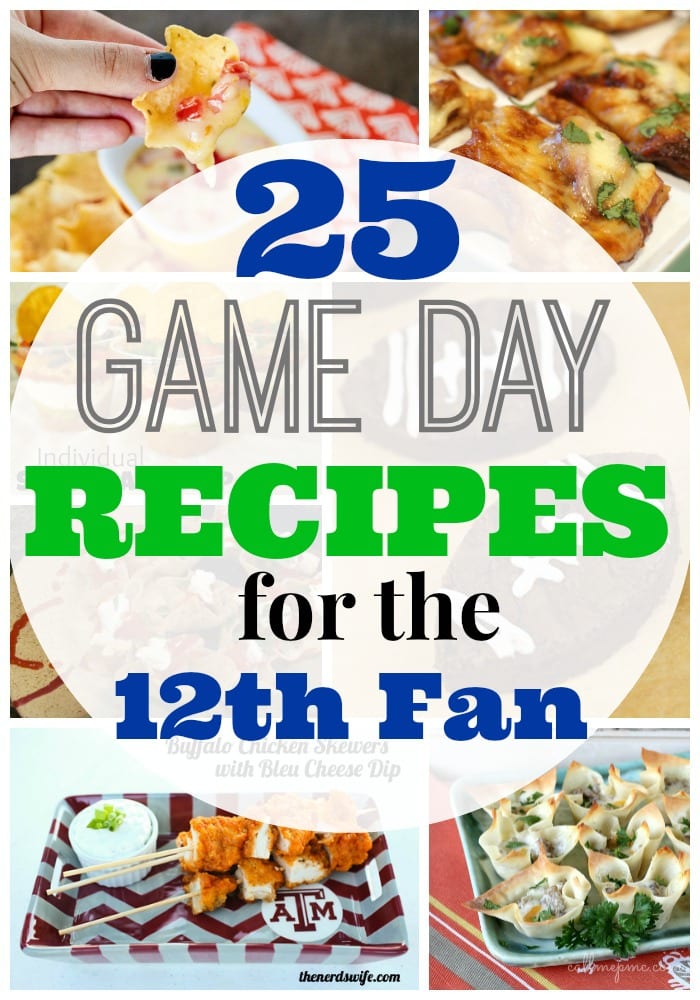 25 Game Day Recipes for the Football Fan – 
Here are some ideas to inspire you on what you can put on the table, and let folks snack on, while you enjoy the football game. Many of these can be prepped ahead of time, so you are not stuck in the kitchen while everyone else is watching the game.
Appetizers –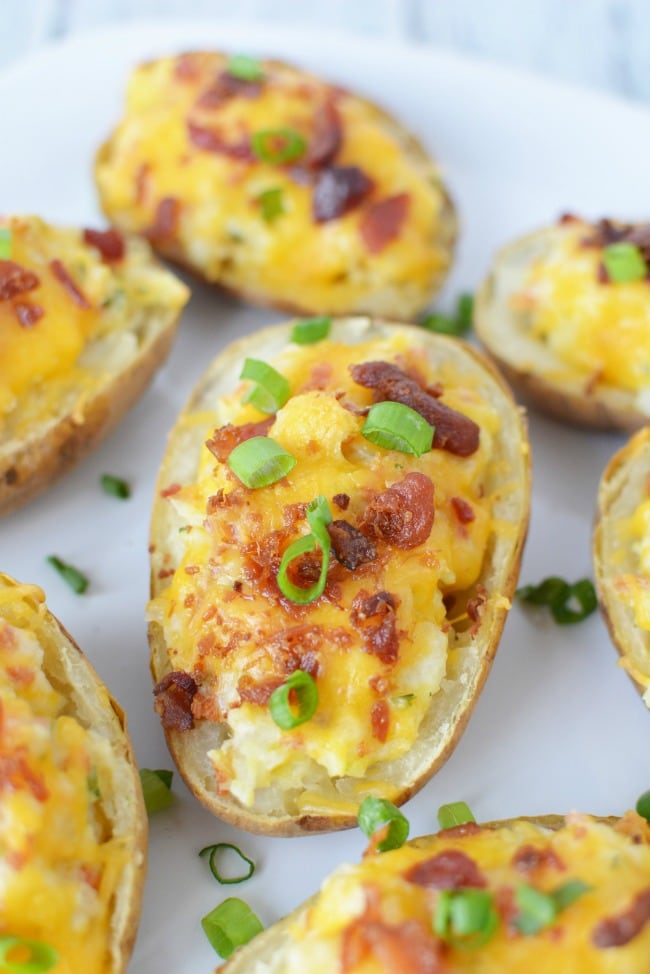 Loaded Potato Skins – these are always a crowd pleaser. Cook your potatoes the day before, so you just have to add toppings and heat the day of.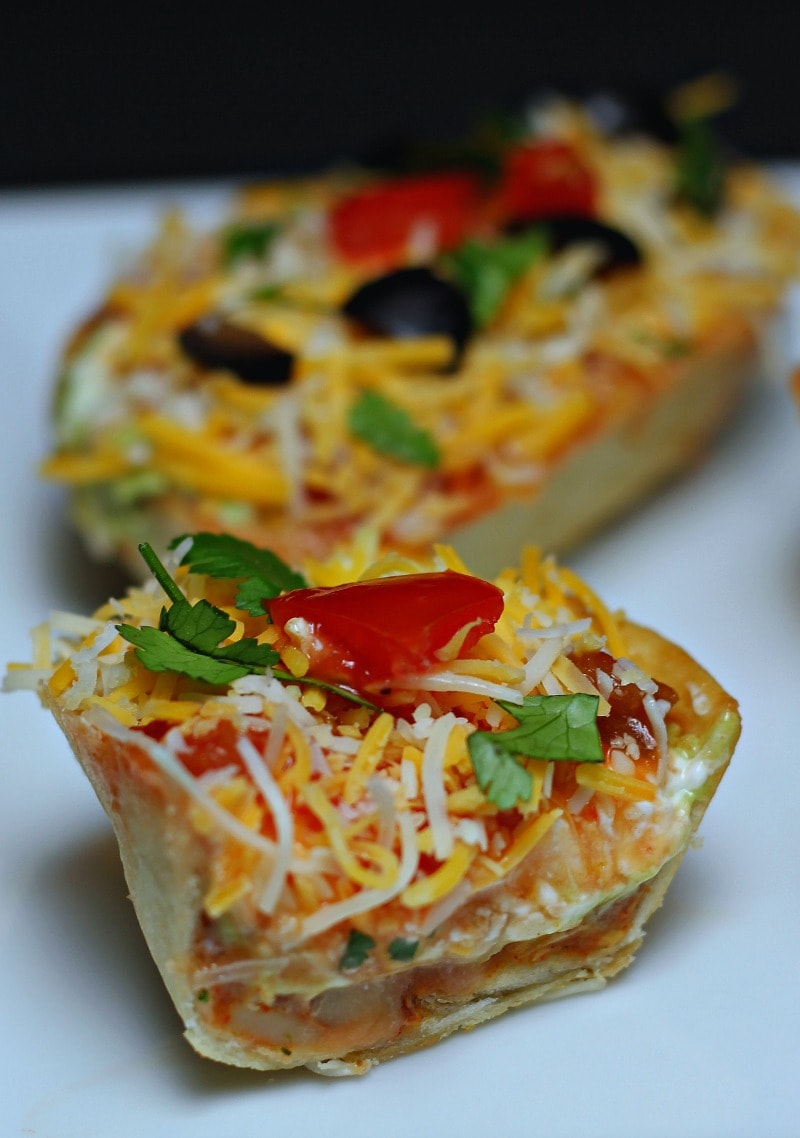 Mexican Layered Dip in Tortilla Bowls for Game Day Snack!
Vegetable Pizza Appetizer (a healthy option for your spread).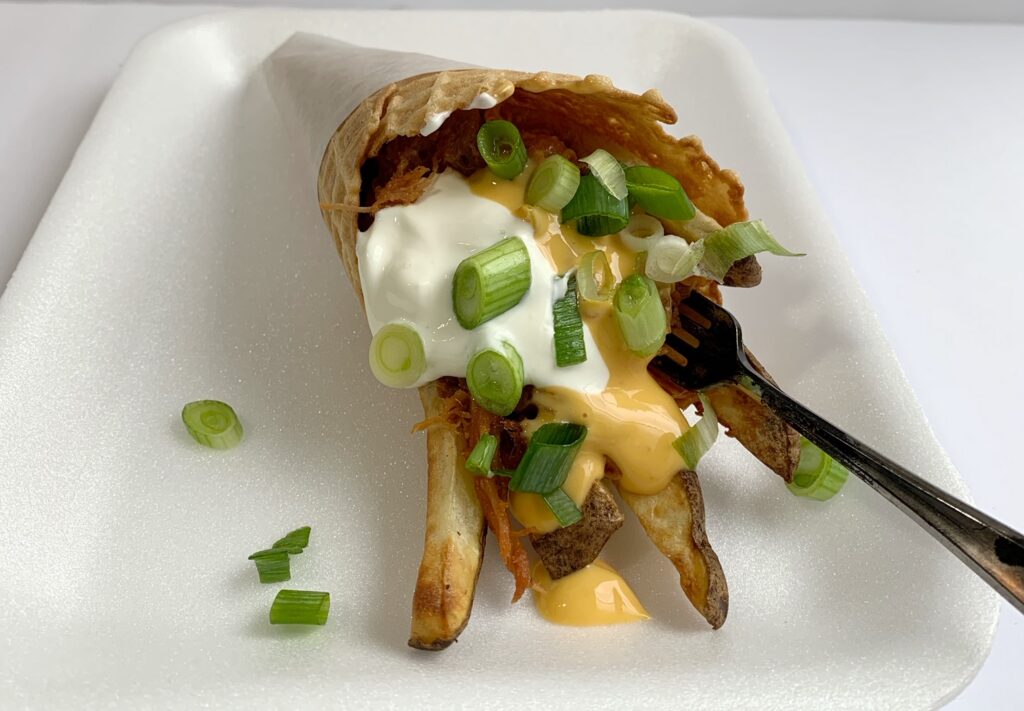 Smothered French Fry Cones (make these in this free Seahawks printable!)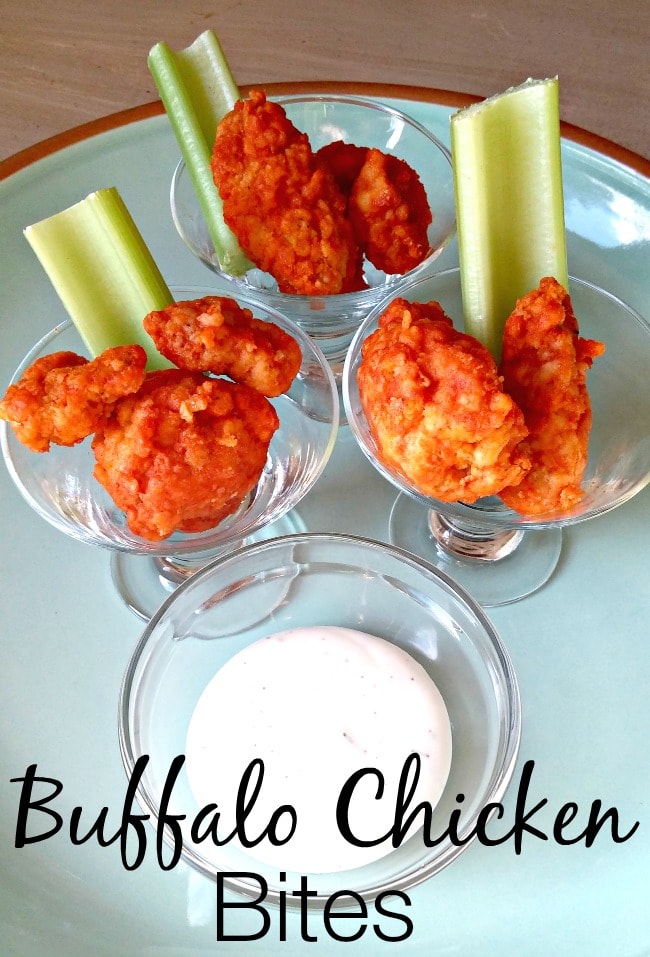 2 Ingredient Buffalo Wing Bites – if you are short on time, these are perfect to serve (especially if you have an air fryer to throw them into). Bake up your chicken bites, toss in buffalo sauce, and serve with a side of ranch…that easy!
Hawaiian Sweet Roll Sandwiches with Ham & Cheese
Bacon Stuffed Mushrooms – make the stuffing a day ahead, and then stuff and bake day of to keep things easy. These are a flavorful appetizer, that kick your spread up a few notches in the classy department.
Three Bean Frito Chip Salad // Six Sisters' Stuff
Chicken Taco Bites // Call Me PMC
Fried Ravioli Recipe // Mom On Timeout
Sausage Cheese Cups // Call Me PMC
Honey BBQ Chicken Pizza // A Night Owl Blog
Teriyaki Chicken Drumettes  // Thrifty NW Mom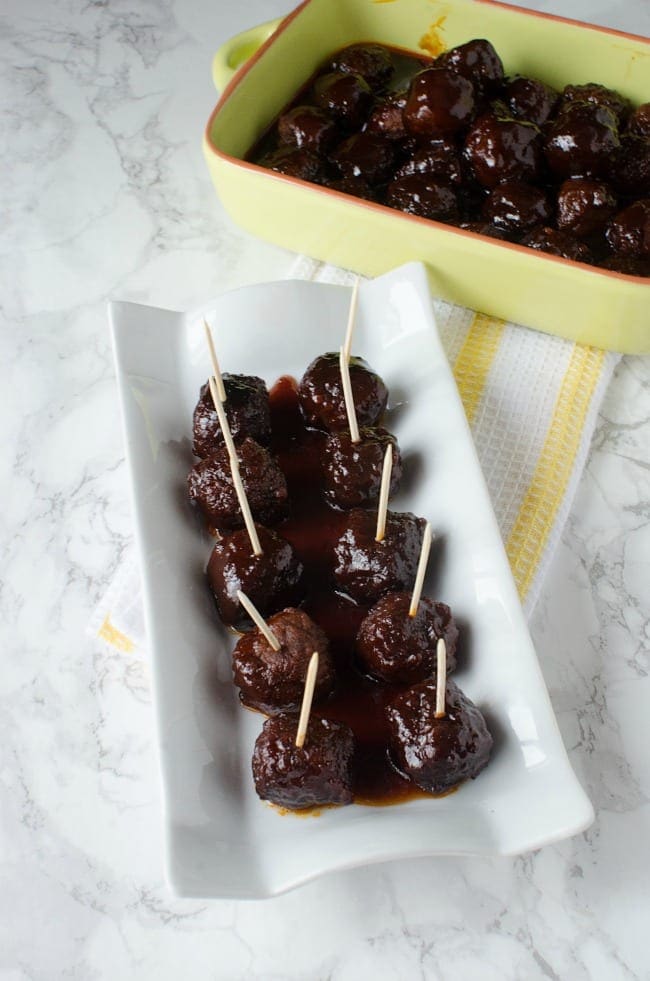 Easy Party Meatballs // Thrifty NW Mom
Veggie Train – this is a fun and healthy way to serve up veggies and dips. You could put little football flags from our free printable set here, in it too.
Dips & Spreads –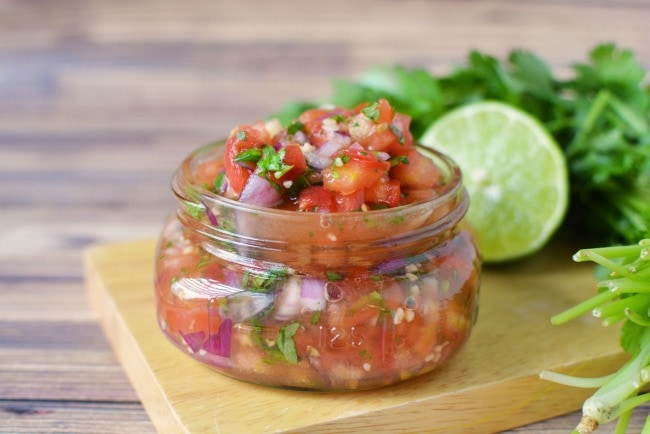 Homemade Pico de Gallo // Thrifty NW Mom – This is my go to recipe. It takes a little chopping prep, but can easily be made the day before (or a few days ahead) and is one of my families favorites.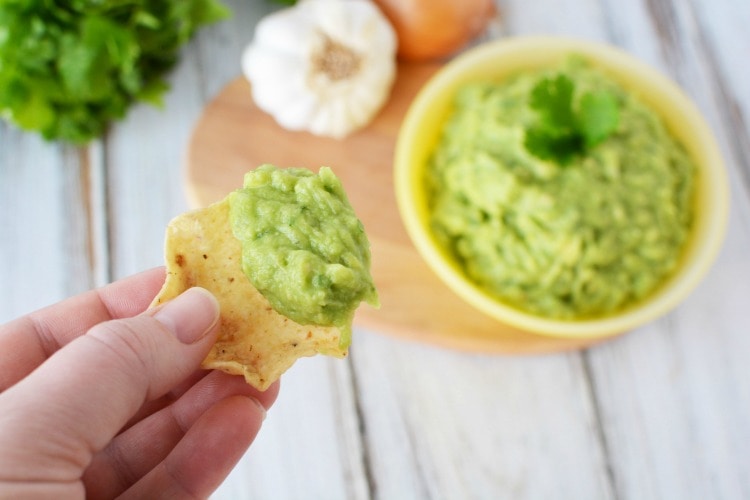 Quick and Easy Guacamole // Thrifty NW Mom – This takes two ingredients, and can be whipped together in just minutes to serve your guests (and tastes so much fresher then store bought guac with hardly any extra work.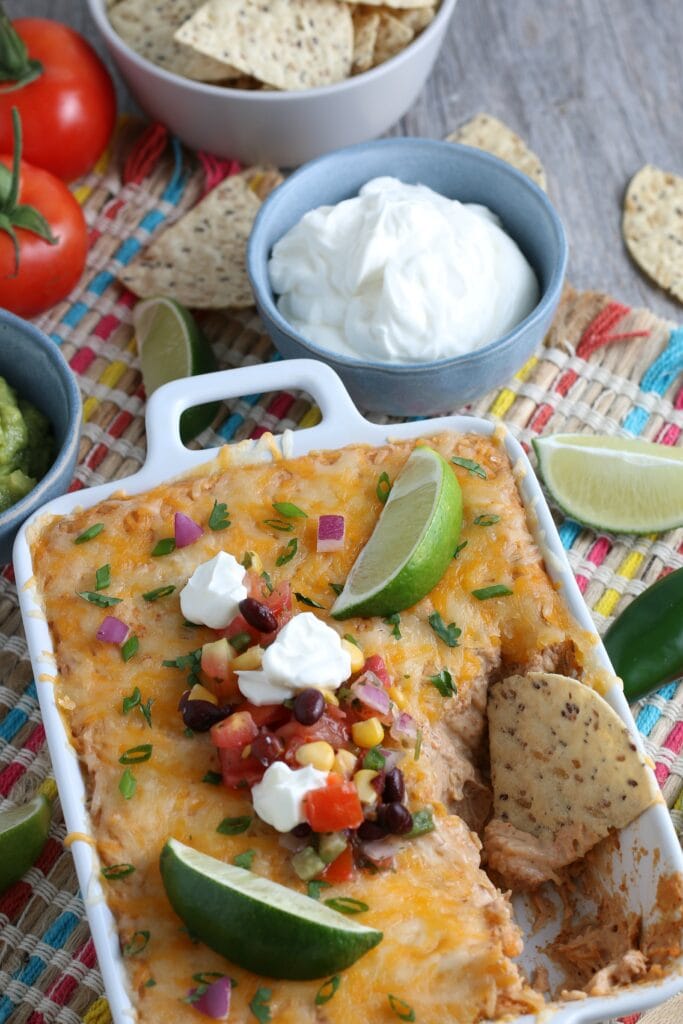 Easy Mexican Bean Dip Recipe // Thrifty NW Mom – 5 Minutes to Prep & So Delicious! This is a hearty dip, that can almost act like a meal.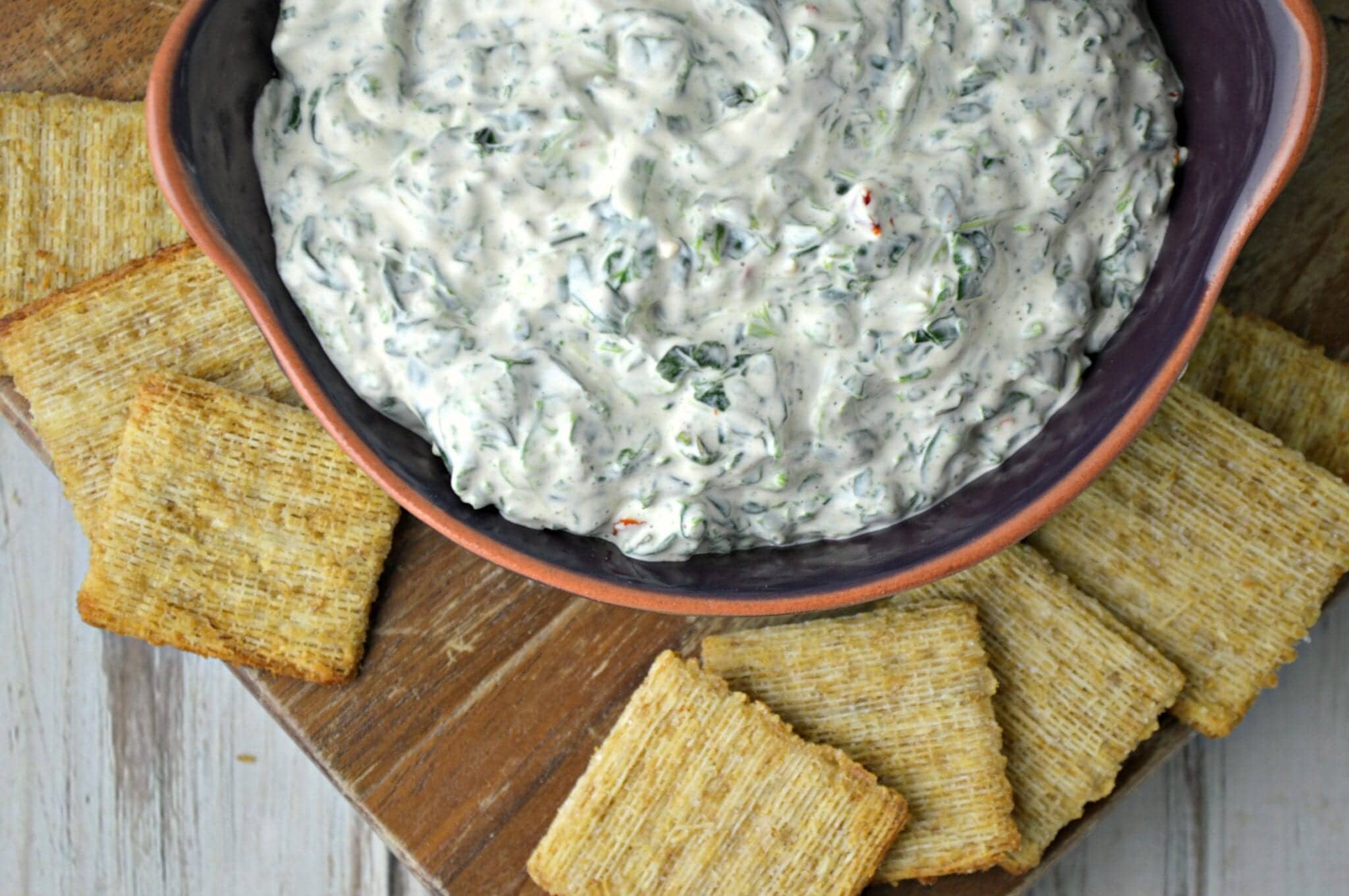 Quick and Easy Cold Spinach Dip  – this one takes 4 ingredients, no cooking, and is so easy to make (but delicious to eat)!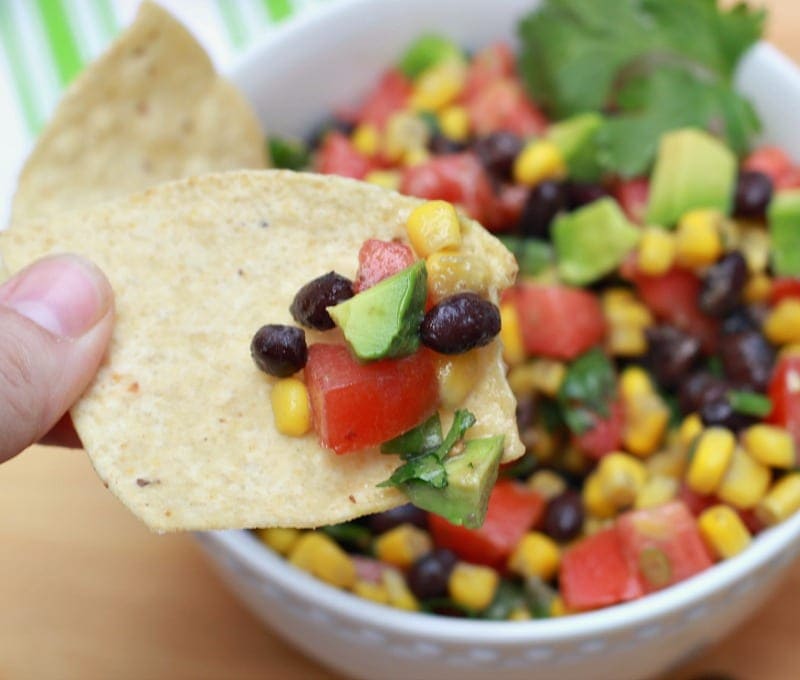 Cowboy Caviar, or Corn and Bean Salsa are always a hit at our parties! – these recipes are very similar so pick the one that fits your tastes best.
Chicken Quesadilla Dip // Six Sisters' Stuff
Queso Blanco // The Nerd's Wife
Skinny Taco Dip // Six Sisters' Stuff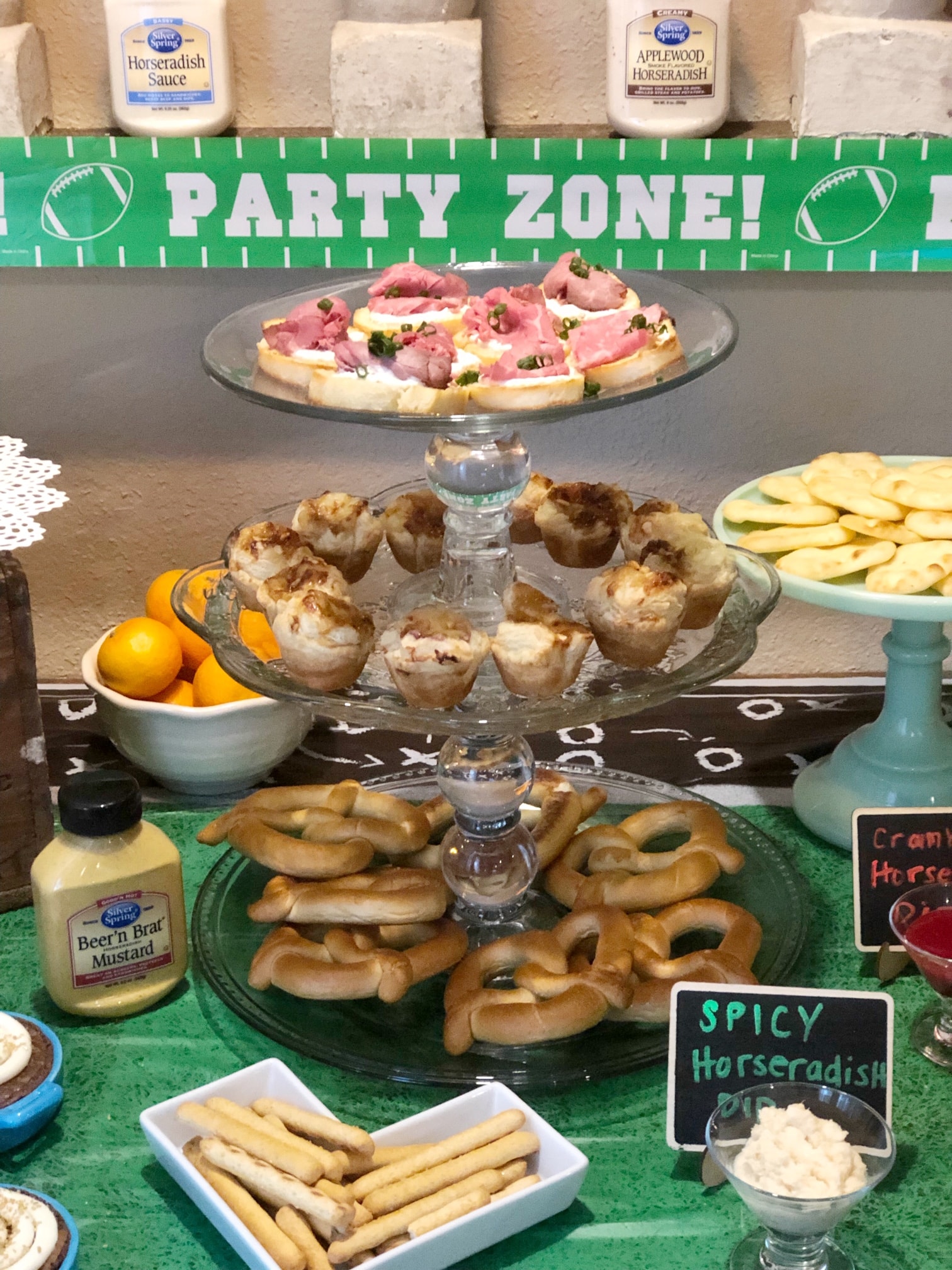 Plus, if you are a horseradish fan, we have created an entire game day spread from recipes made with horseradish here.
Desserts –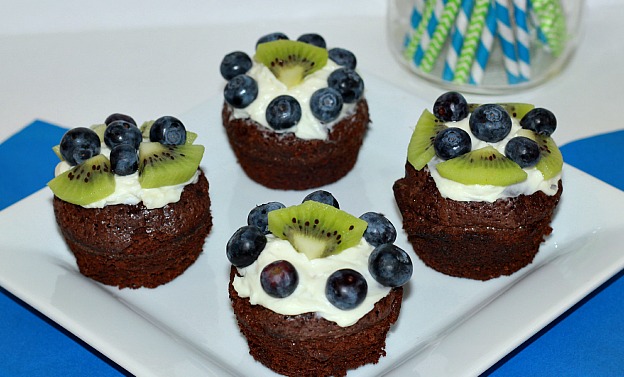 Blue & Green Brownie Fruit Bites – We made these ones in the color of our local football team (the seahawks), but you can adjust your fruit colors to celebrate any football team you are routing for.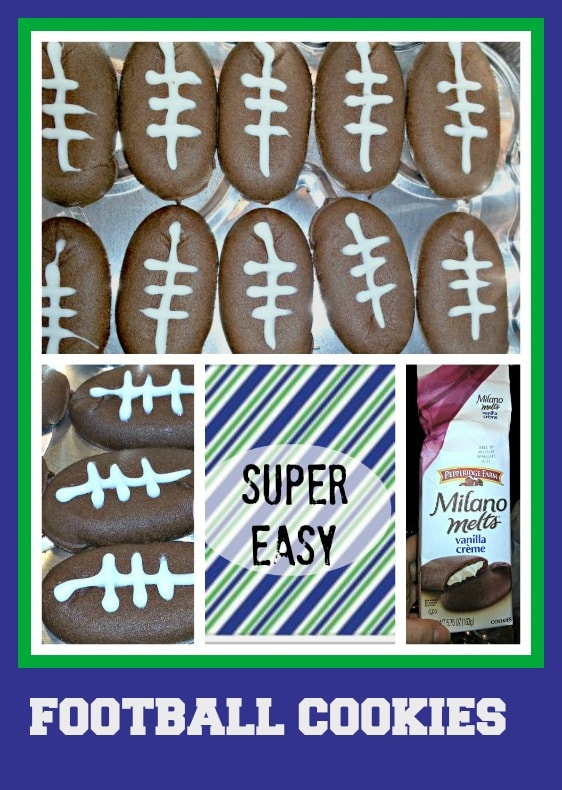 Easy Last Minute Football Cookies – this is a fun dessert to serve, as you start with store bought cookies, so they are really quick and easy to add to your spread.
Milky Way Bites // Glued To My Crafts
Peanut Butter Popcorn Bunch // Mom On Timeout
Chocolate Banana Bites // Glued To My Crafts
Snickers Popcorn Recipe // Six Sisters' Stuff 
Layer Dip Dessert // Six Sisters' Stuff
We also share how to put together a popcorn bar, for a super budget friendly party spread here.
Get inspired with our Seahawks Party Pinterest board, too, with yummy recipes, great game-day decorations & more!
What is your favorite dish to bring to a Super Bowl party? We'd love to hear your favorite recipes!