Horseradish Recipes to Use On Game Day & Make Great Appetizers! #GiveItZing
This post may contain affiliate links and I may be compensated for this post. Please read our disclosure policy here.
Horseradish Recipes to Use On Game Day & Make Great Appetizers!
Silver Spring Foods makes a number of Horseradish Sauces, and we have made a full game day spread from the various flavors, including a spicy football shaped Spicy Cheese Ball, Brie and Cranberry bites, and the Roast Beef on Bruschetta with horseradish sauce. We have partnered with Silver Spring Foods, to create a handful of dishes that all work together to feed a crowd for your football party. Silver Spring Foods is family-owned, and is the world's largest grower and processor of horseradish!
These great horseradish recipes are sure to please a crowd, and reuse similar ingredients to help your budget go further too!
#GiveItZing with Silver Spring!
I love to plan a game day spread where I can use some products across multiple recipes, to save money and time. If you like horseradish, we have created an easy yet delicious game day spread, that will delight anyone who loves the flavors of horseradish. We have partnered with Silver Spring Foods, to create a handful of dishes that all work together to feed a crowd for your football party.
By using different flavors of horseradish, we were able to make a Spicy Cheese Ball, Brie and Cranberry bites, and Roast Beef on Bruschetta appetizer. The various horseradishes can do double duty too, by using them as dipping sauces for pita chips, bread sticks, crackers, veggies and more.
Here is how you can use horseradish sauces to make your own game day spread, packed full of great flavor.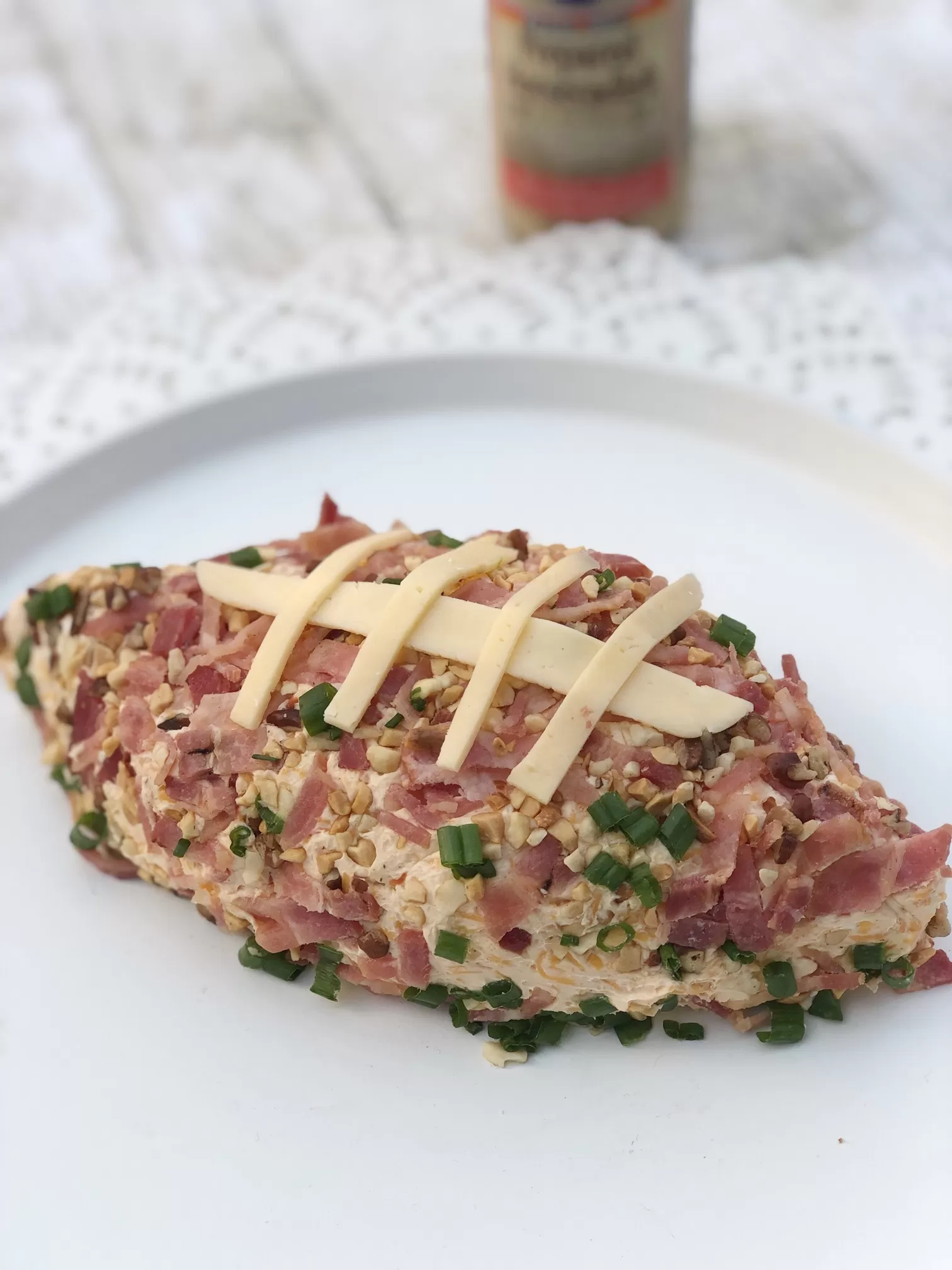 Spicy Cheese Ball in the Shape of a Football (find recipe below)
We started our game day spread with this easy, yet festive, spicy football cheese ball. It was easy to make and is packed full of flavor. Serve it with some crackers or bruschetta, and you have an instant hit to entertain company with. Best part is that there is no cooking involved with this recipe.
Throw all of the ingredients in the mixer, and once the ingredients are mixed you shape into a football, refrigerate and serve. It is that easy!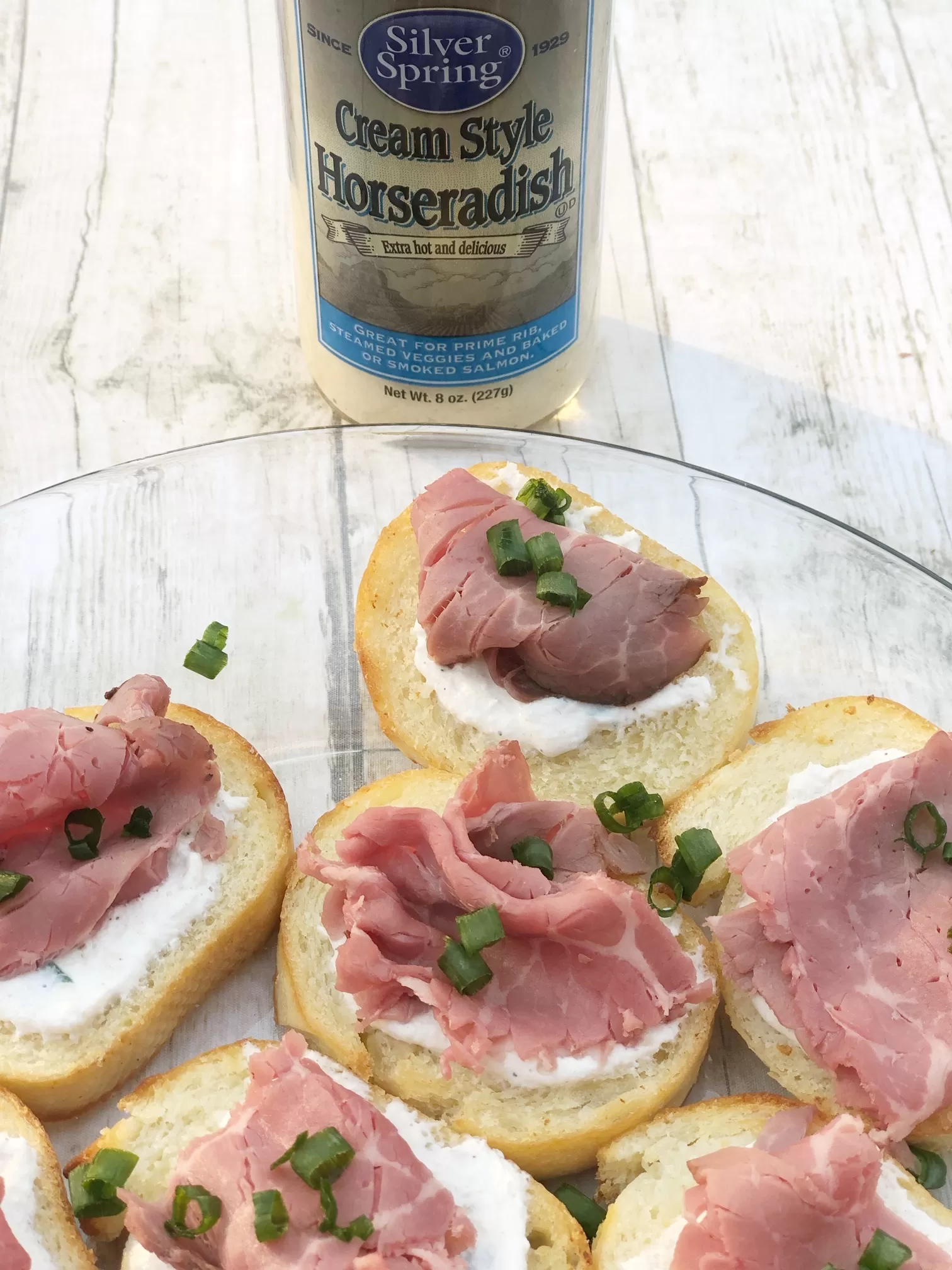 Bruschetta with Roast beef & horseradish sauce spread (find recipe below)
I also made these Bruschetta Beef Bites with Silver Spring Cream Style Horseradish. I think they dress up a table nicely, and by using the prepared horseradish sauce, and a good quality thinly sliced roast beef from your local deli, you can cut most of the work out of this appetizer. They may be small bites, but they are packed full of flavor.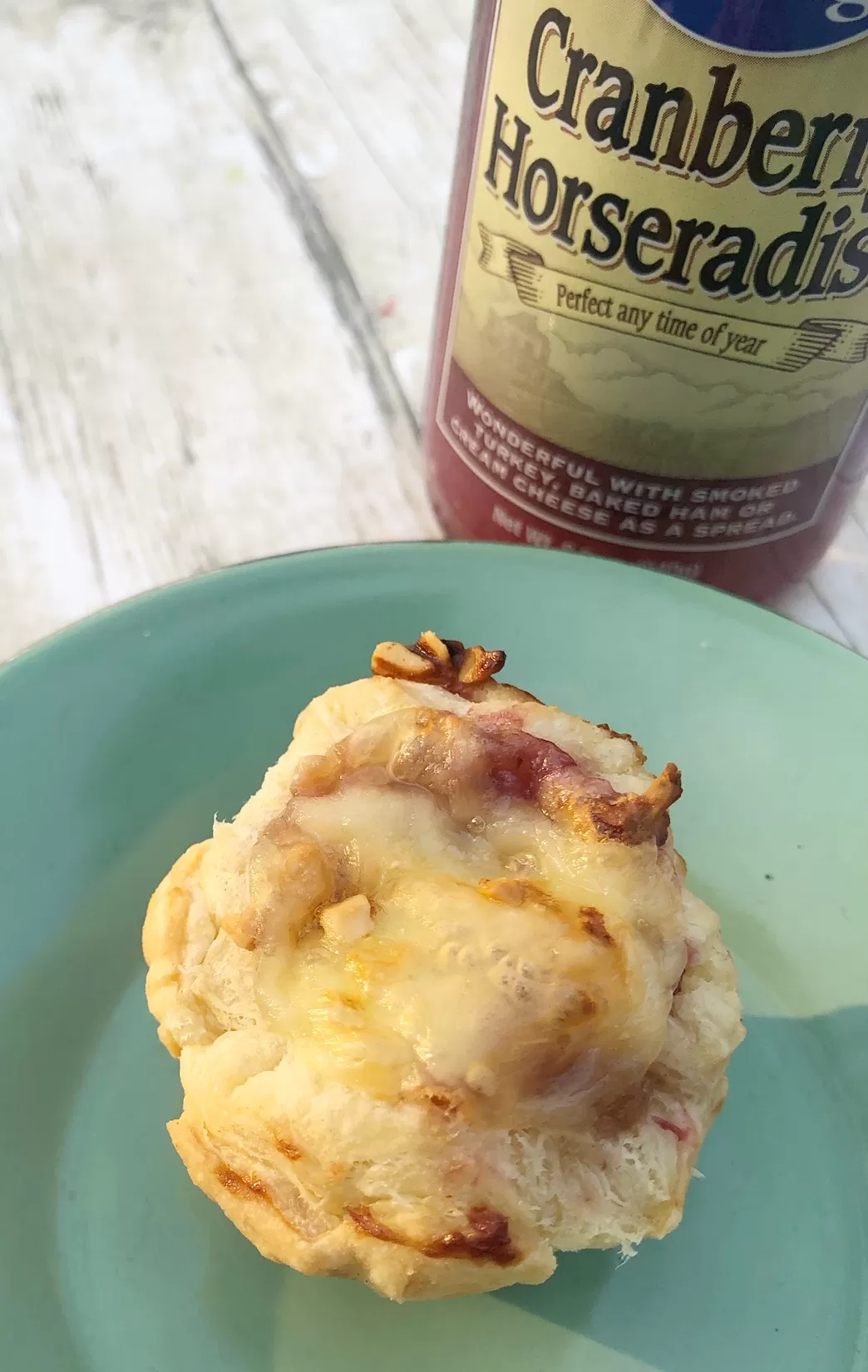 Brie Cheese with Cranberry Horseradish Sauce in Puff Pastry Bites (find recipe below)
These mini Brie Bites in puff pastry, topped with cranberry horseradish where my favorites. They are bubbly, and the mild flavors of the gooey melted brie, topped off with the zest of the Silver Spring Cranberry Horseradish, all tied together in puff pastry (and a little pecan crunch in there) made them a perfect game day bite.  They were a great balance to the other two dishes mentioned above as well.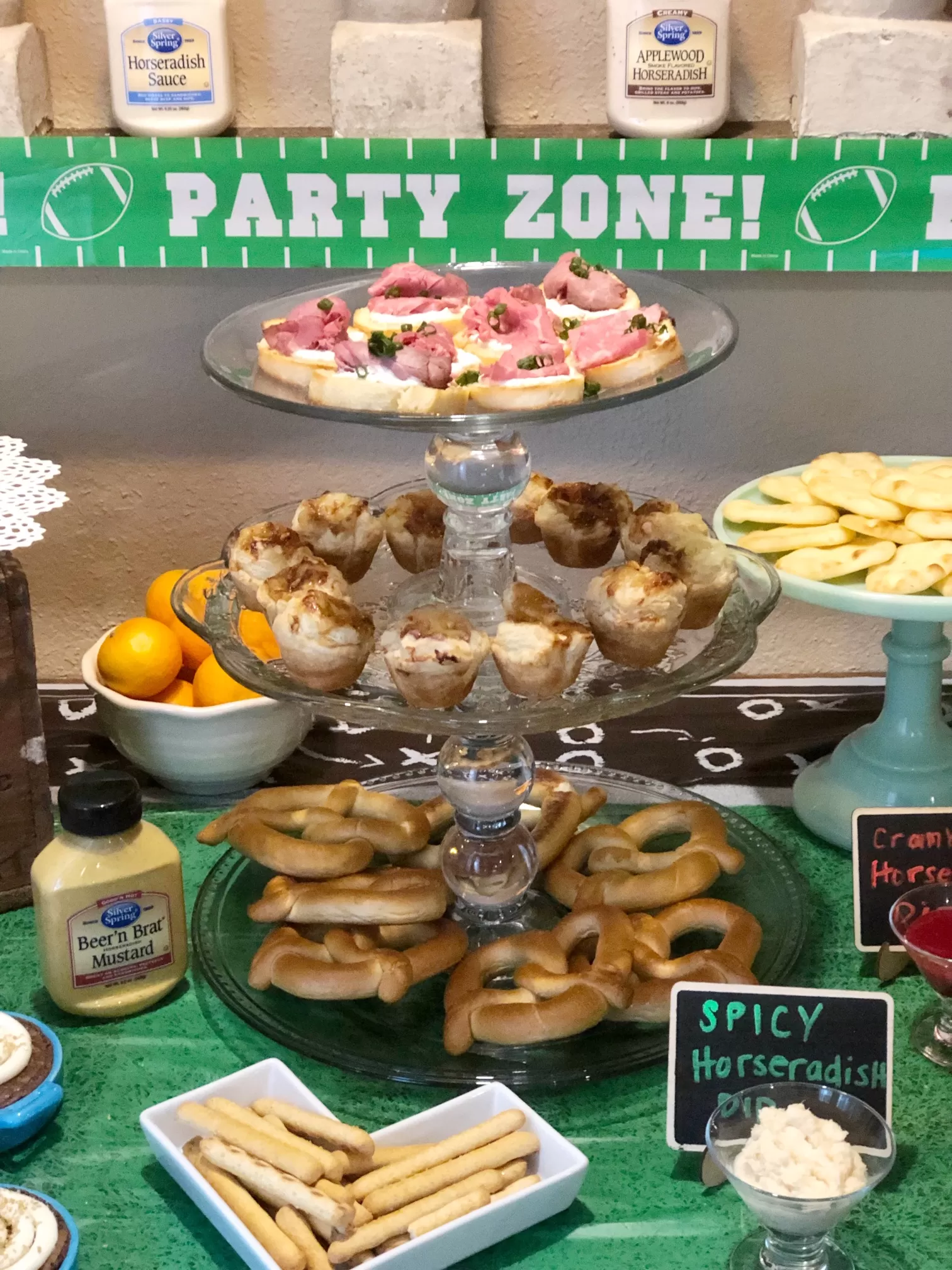 Serve it all up with some standard game day food like pretzels with Silver Spring Beer n' Brat Mustard for dipping, as well as other horseradish dipping sauces and it will look like you worked a lot harder then you had to, to put this table of game day goodies together.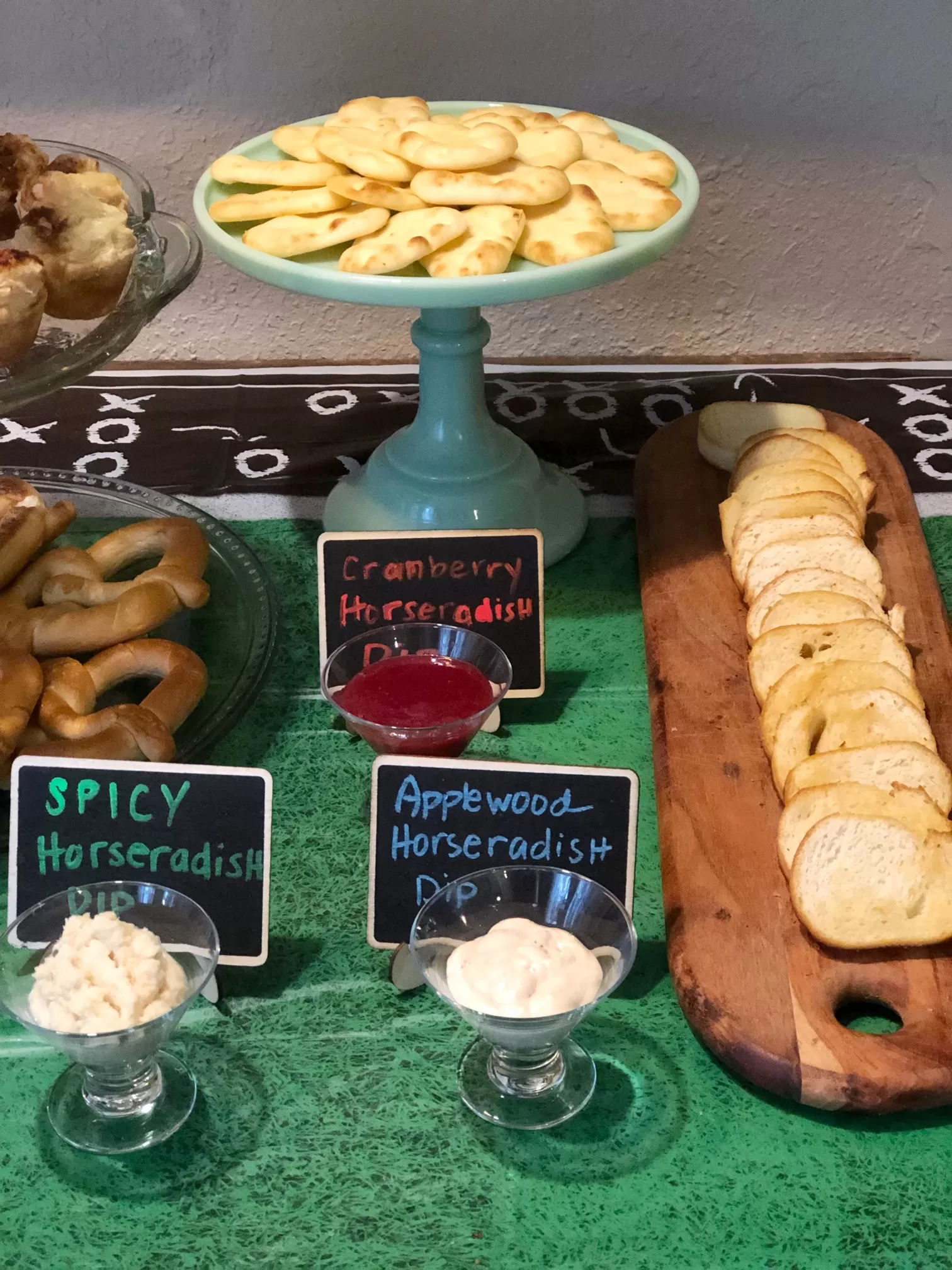 We set out various horseradish sauces in small dishes, and then put out a spread of pita chips, crackers, bread sticks and bruschetta. That way folks can pick their dipping sauce and what they want to dip into it, to make the food go even further for a crowd. It also takes so much of the work out of putting on a game day spread for friends and family.
How to Make these Horseradish Recipes:
The great thing about these recipes is that you can use one kind of horseradish if you want to make your budget go further, or use multiple kinds, to really appeal to all kinds of taste buds! Here are the recipes for the Spicy Cheese Ball, Brie and Cranberry bites, and the Roast Beef on Bruschetta.
To Make Your Spicy Football Cheese Ball –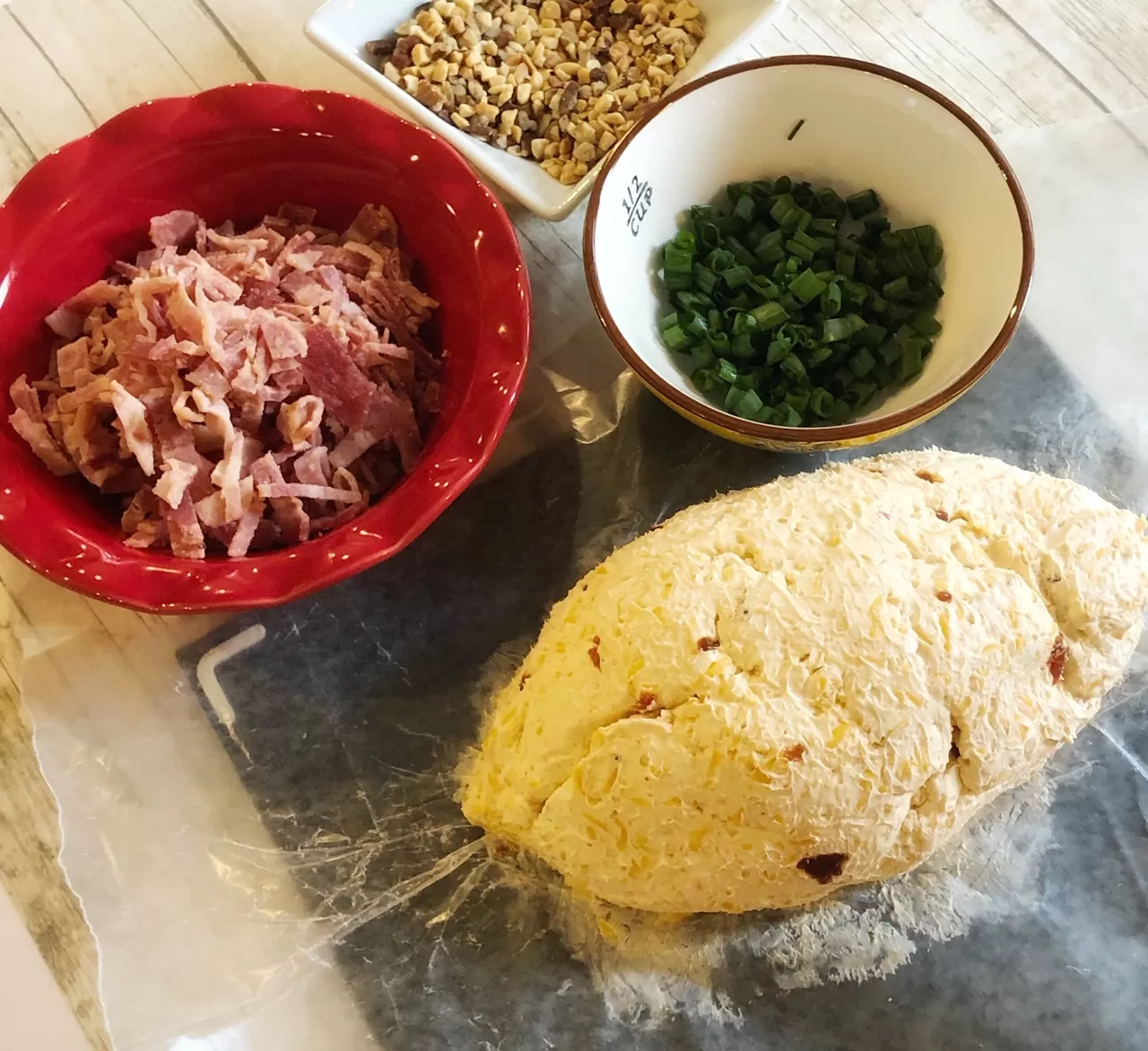 Ingredients:
2 packages of cream cheese, softened
1 tsp of hot sauce
1 tbsp of bacon jalapeno jam (this can be omitted if you cannot find it, but it adds some great flavor)
1 cup of finely shredded cheddar cheese
1 tsp salt
cracked black pepper
Directions:
For the topping dice up 1 cup bacon bits, 1/3 cup green onions and 1/2 cup finely chopped pecans.
Mix all the ingredients until well blended (keep the topping ingredients desperate to use after).
Remove the cheese mixture from your mixer and put on some wax paper (parchment or plastic wrap will work too). Cover with a second sheet of wax paper and then form it into the shape of a football. Once you have it formed into the shape of a football, place it on a plate/tray, and cover with bacon bits, pecan bits and green onions.
Chill in the refrigerator for at least 30 minutes to an hour. Serve with crackers or bruschetta.
How to Make Brie and Cranberry Bites –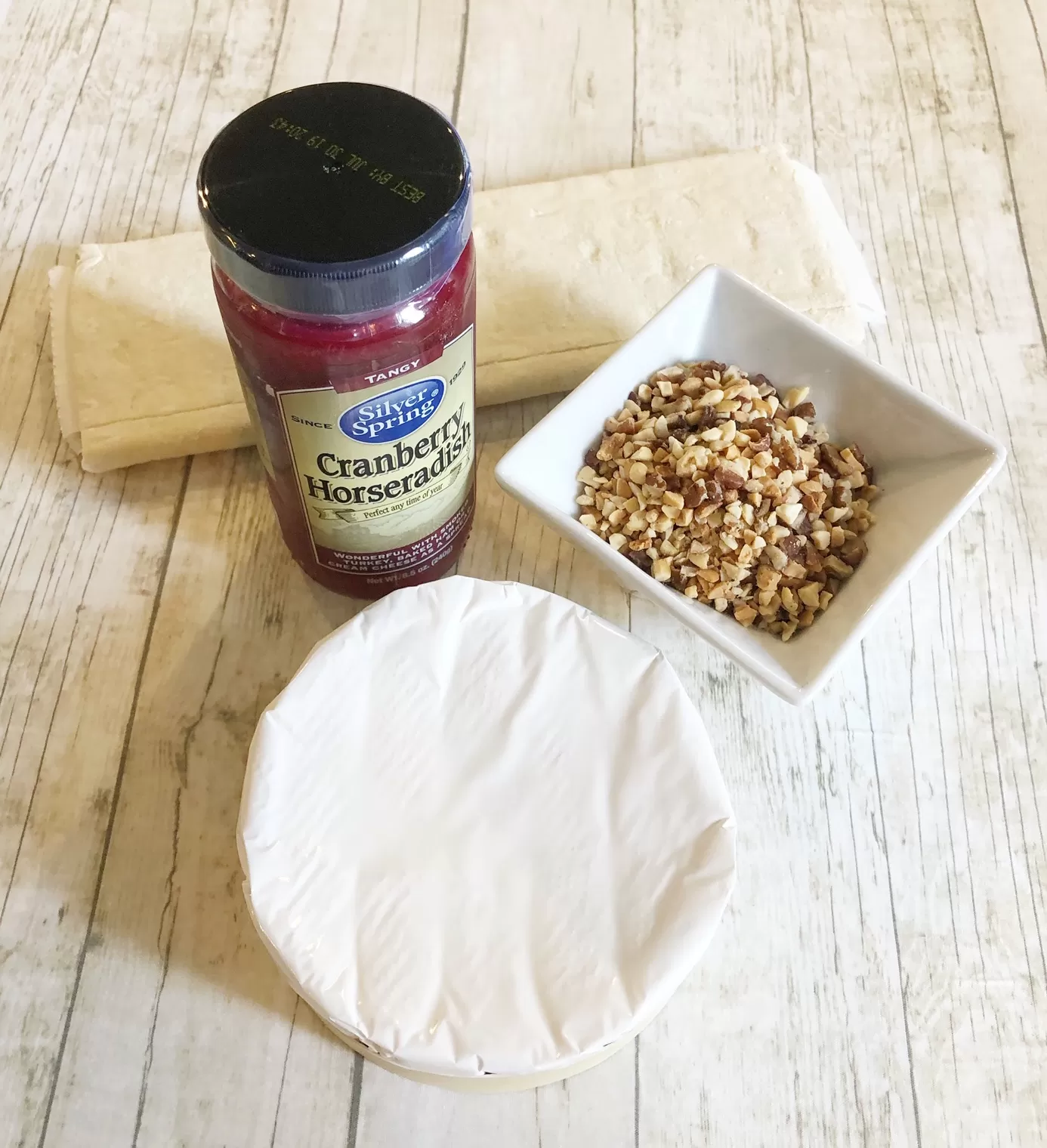 Ingredients:
Brie Cheese
1 Sheet of Puff Pastry
Chopped pecans
Silver Spring Foods Cranberry Horseradish Sauce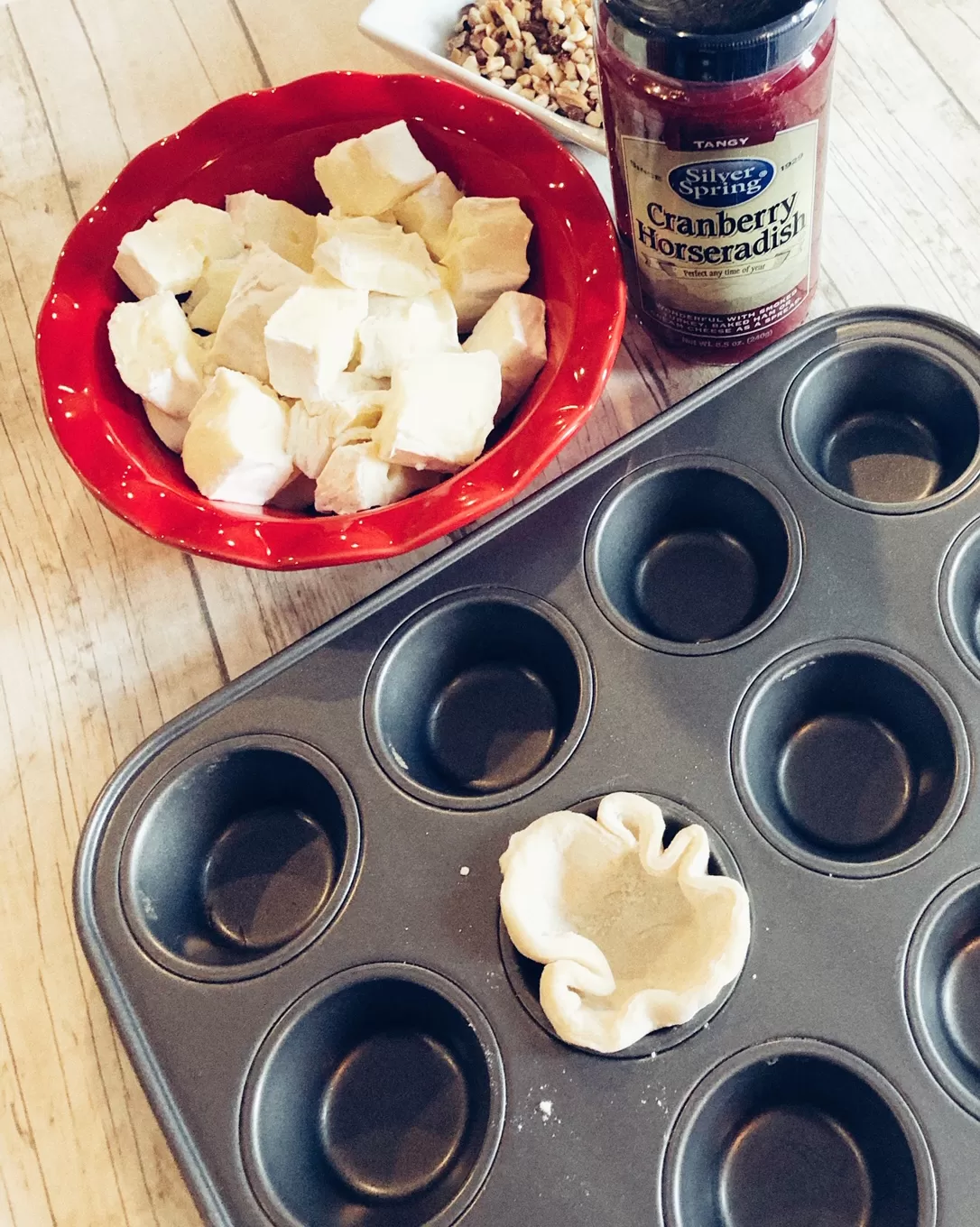 Directions:
Dice up the brie cheese into small bite size pieces.
Use a mini cupcake pan, and cut enough puff pastry to fit into each section of the pan, to make mini cups.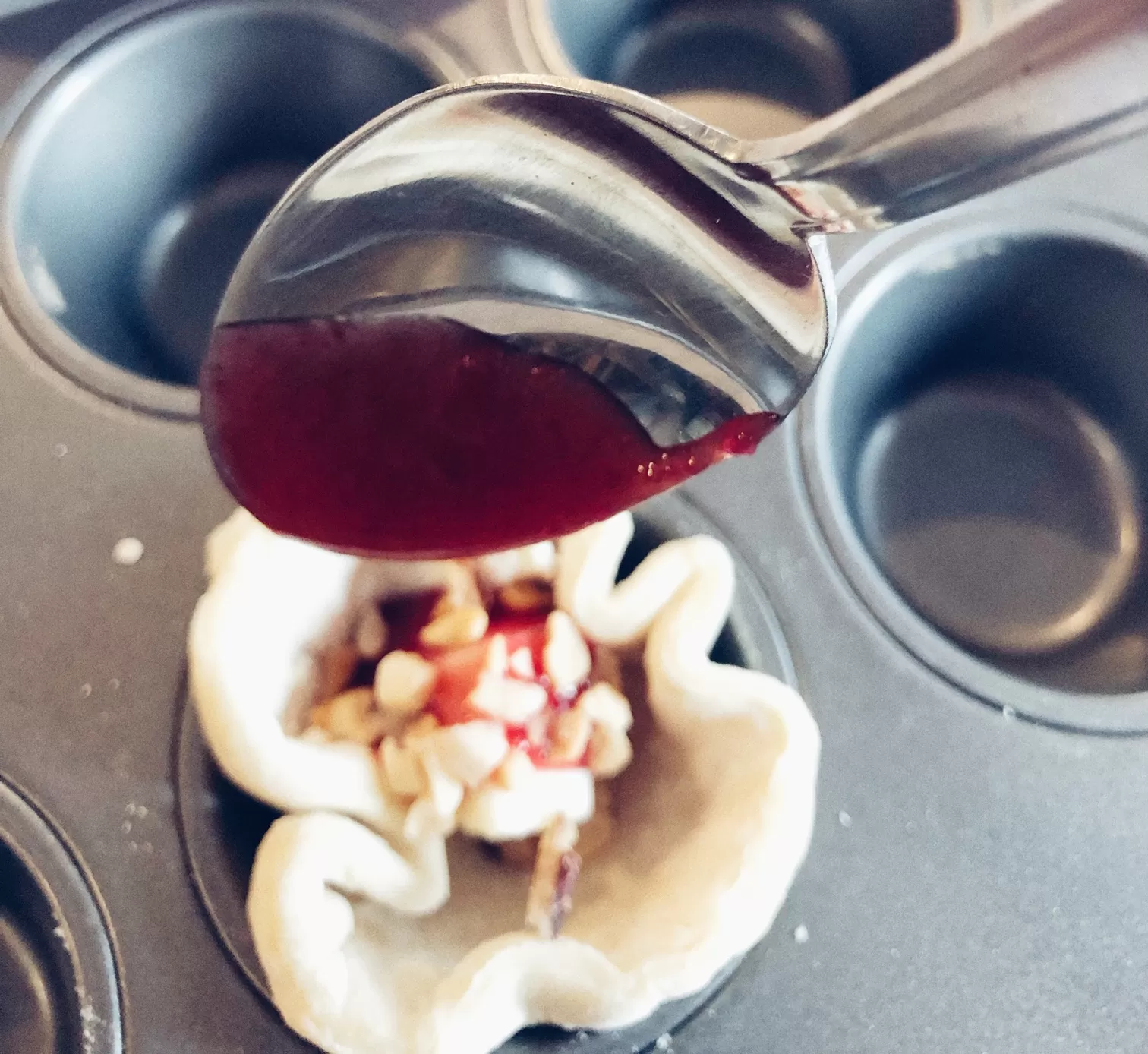 Add one square of brie, and a dab of cranberry horseradish sauce to each cup of puff pastry.
Sprinkle with the pecan pieces.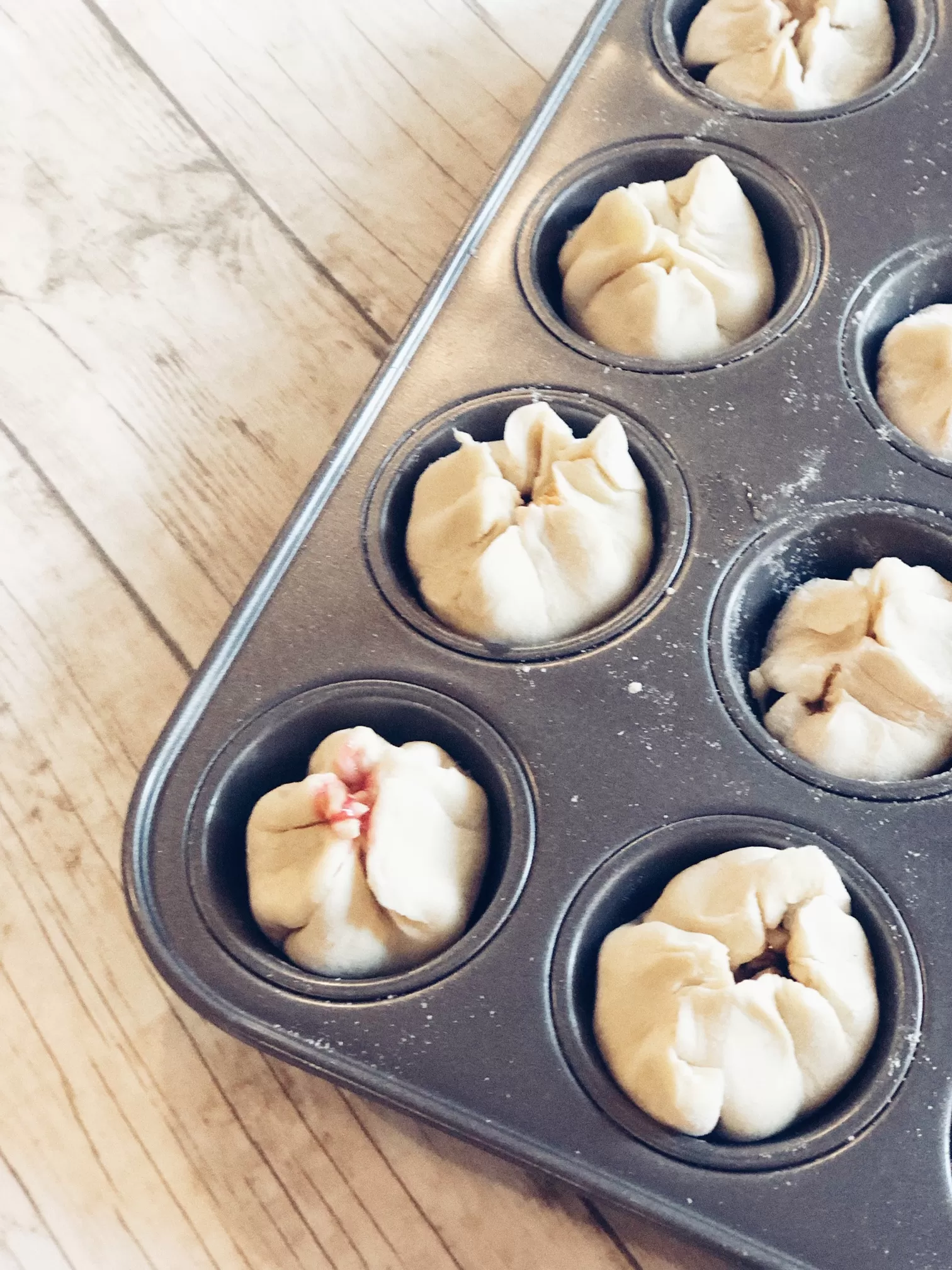 Close up the top of the puff pastry, and bake at 400 degrees for 20 minutes (or until golden brown).
Serve warm from the oven, and the brie cheese will be melted and blend with the flavors of the cranberry horseradish, and crunch of the pecans for delicious bite size appetizers.
How to Make Roast Beef Bites on Bruschetta with Horseradish Sauce: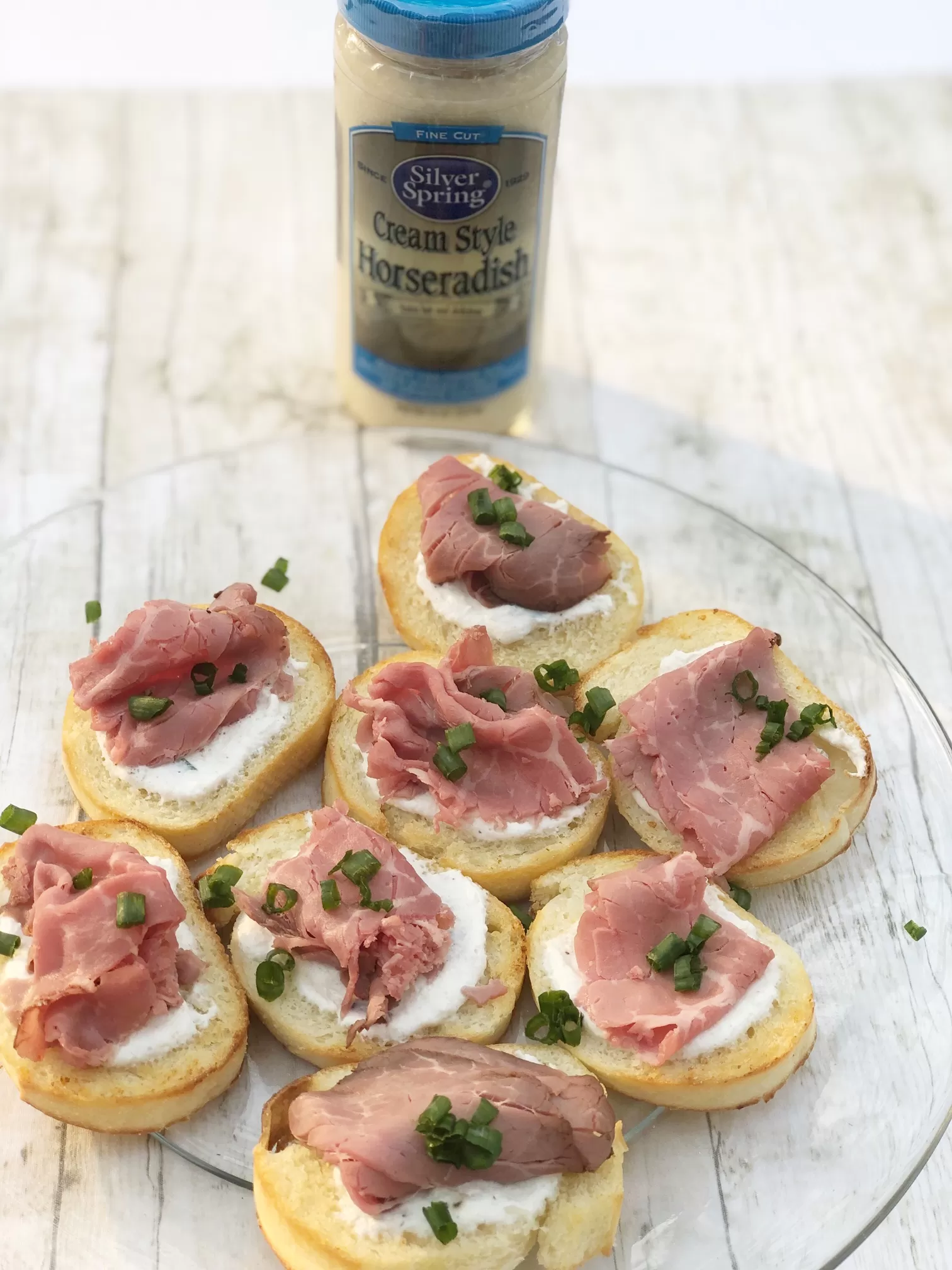 Ingredients:
Thinly Sliced Roast Beef (you can make your own, or get from your local deli)
1 cup cream style horseradish
1 cup sour cream
diced green onions
Salt & cracked pepper to taste
Bruschetta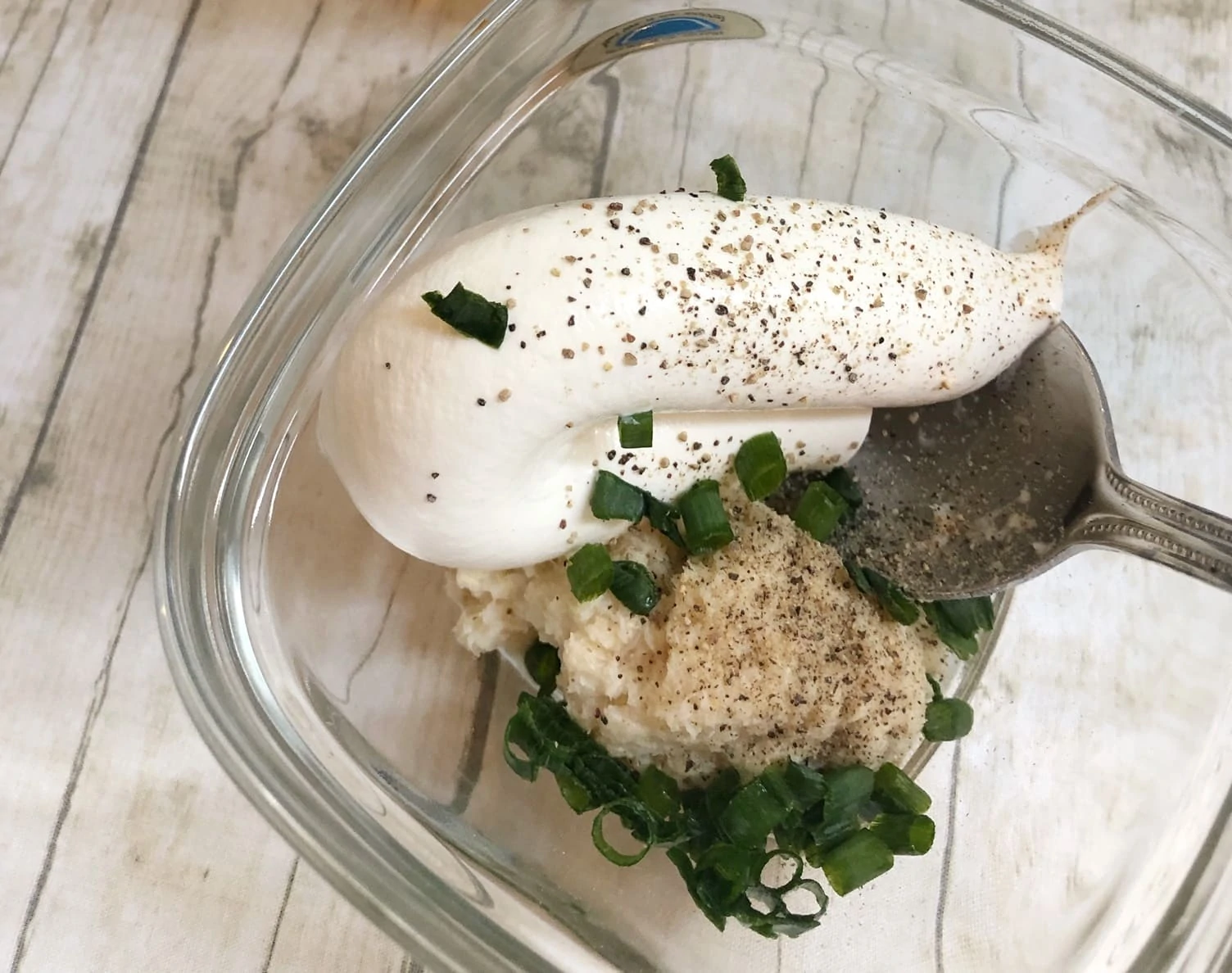 Mix all of the ingredients together to make the horseradish sauce spread.
   Once the spread is finished, spread some on a slice of bruschetta and add a small piece of roast beef.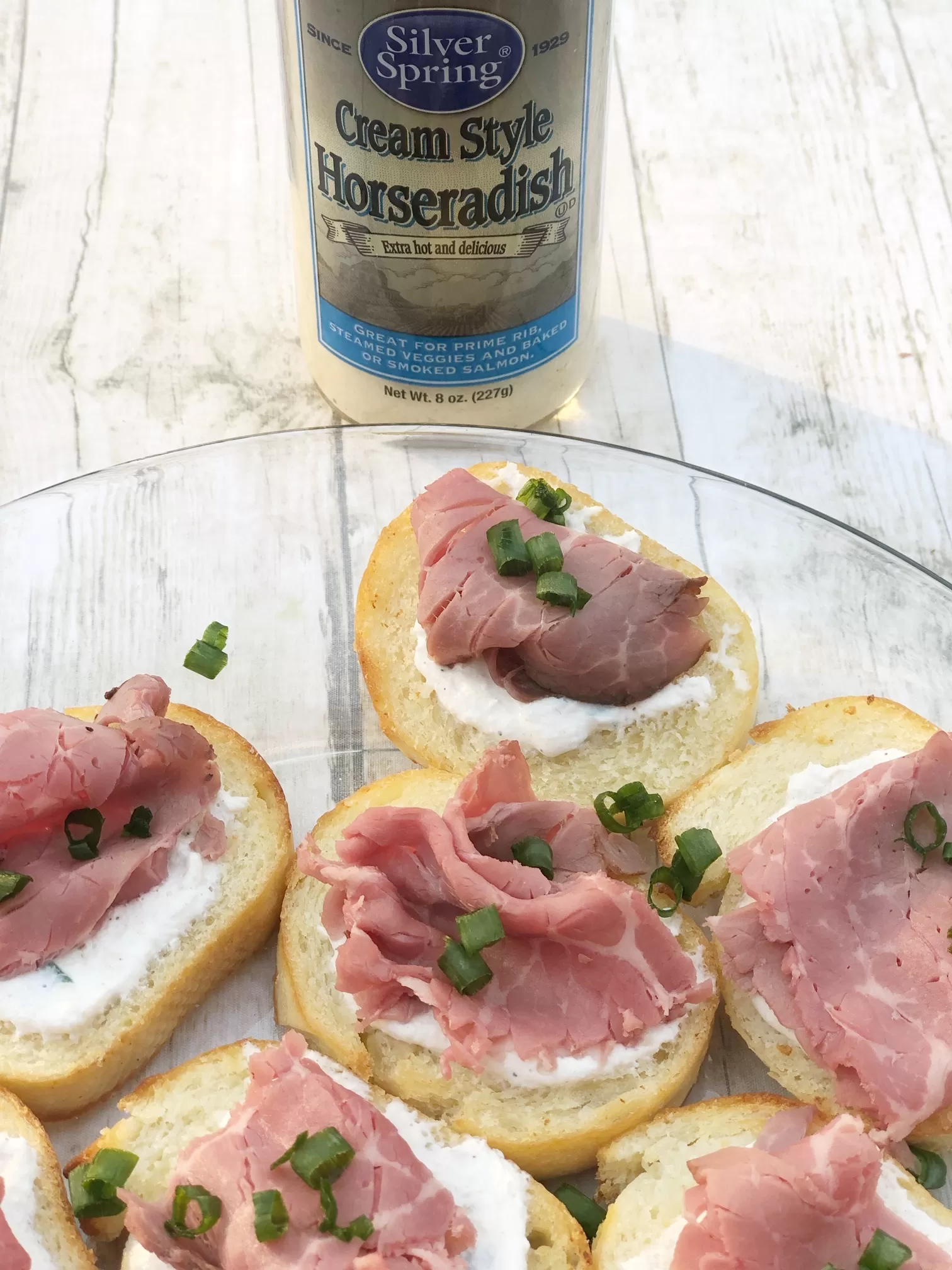 Sprinkle with diced green onions, and add to a platter to serve! It is really that simple, but there is huge flavor in these small bites!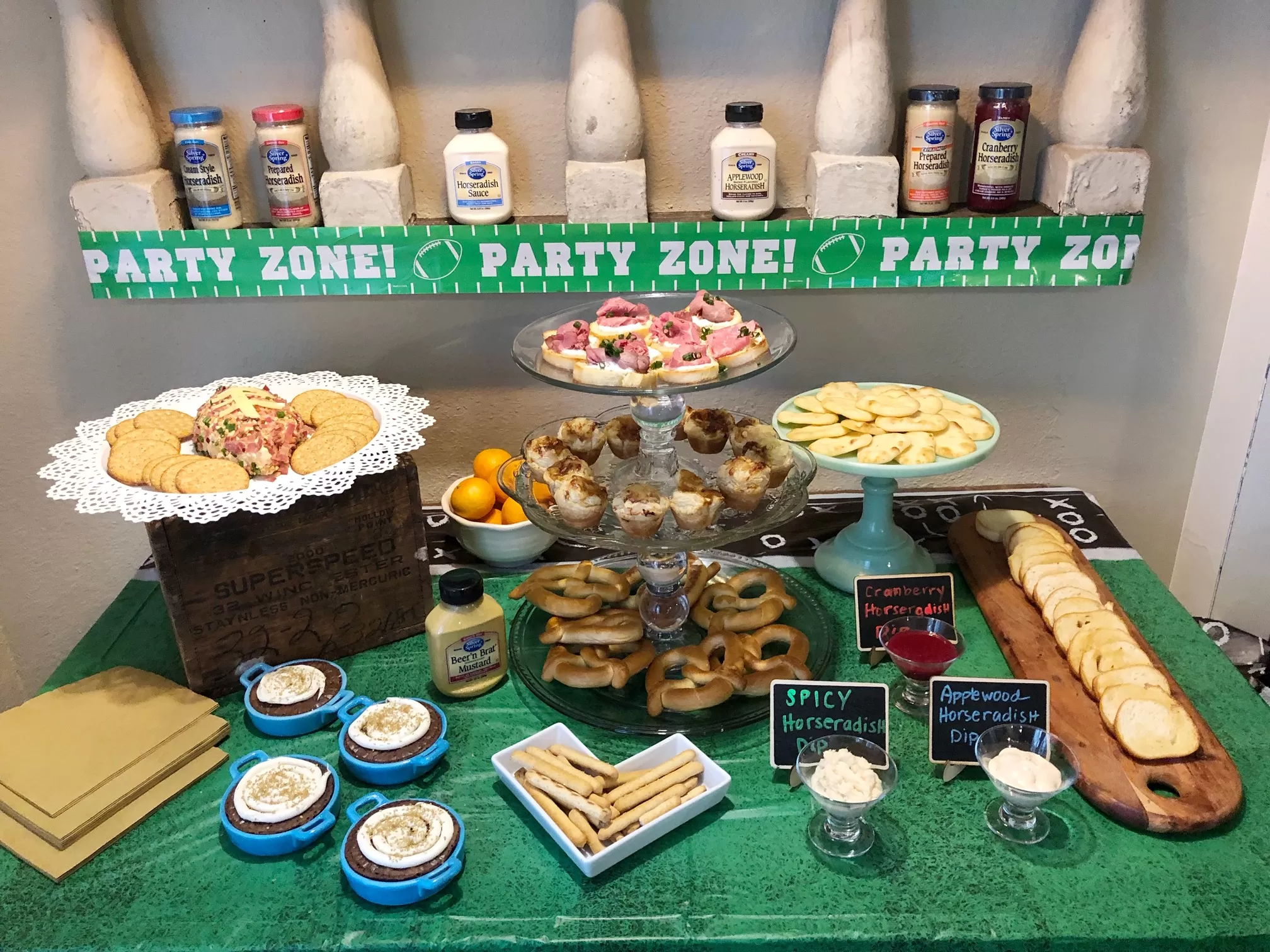 This was one of the easiest game day spreads I have done for a party, but had so many different flavors and great appetizers set out. It was a hit, and I loved the fun theme that using multiple horseradish sauces added to the table.
Disclosure: This post was sponsored by Silver Spring Foods. All opinions are 100% my own.