Wonderwood Park – Lacey, WA
Today, we are sharing a review of Wonderwood Park in Lacey, WA.  Wonderwood Park is actually the first official park that was developed in Lacey in the 70's.  There are 39 acres of natural woodland, along with the playground and recreation facilities they now have at the park. Reader Brittany is sharing this review with all of us as she & her husband recently went and checked out this park and were really impressed with how beautiful it was, especially the nature trails throughout the park, perfect for any age to visit.
The Pacific Northwest is filled with many opportunities to get your kids out and active on a budget. At the top of that list are the many parks we have throughout the Northwest. These include National Parks, State Parks, Neighborhood Parks, Water Parks, Lakes, Skate Parks and more! Lets face it though, not all parks are created equal. Not every family is looking for the same thing in a park outing, and different parks appeal to different ages. Some are all day outings, and some are perfect for a short outing.
We are sharing with you a series of park reviews, so you will have some more detailed info when planning a day of frugal park fun for your family. We would also love to hear your thoughts and opinions on these parks.
Please comment below with your review, additional tips, or anything else you want to add. If you have requests for additional parks that you would like to see reviews on please email us at [email protected] We are always looking for new ideas! We'd love to feature your park review too & if we use your park review, we'll send you a $10 Amazon Gift Card by email.
We also post a weekly Frugal Family Fun roundup, of each week's best and most affordable entertainment and event options for families. Be sure to check that out for more ideas on what to do on a budget!
Thanks to reader Brittany for this great review!
Highlights: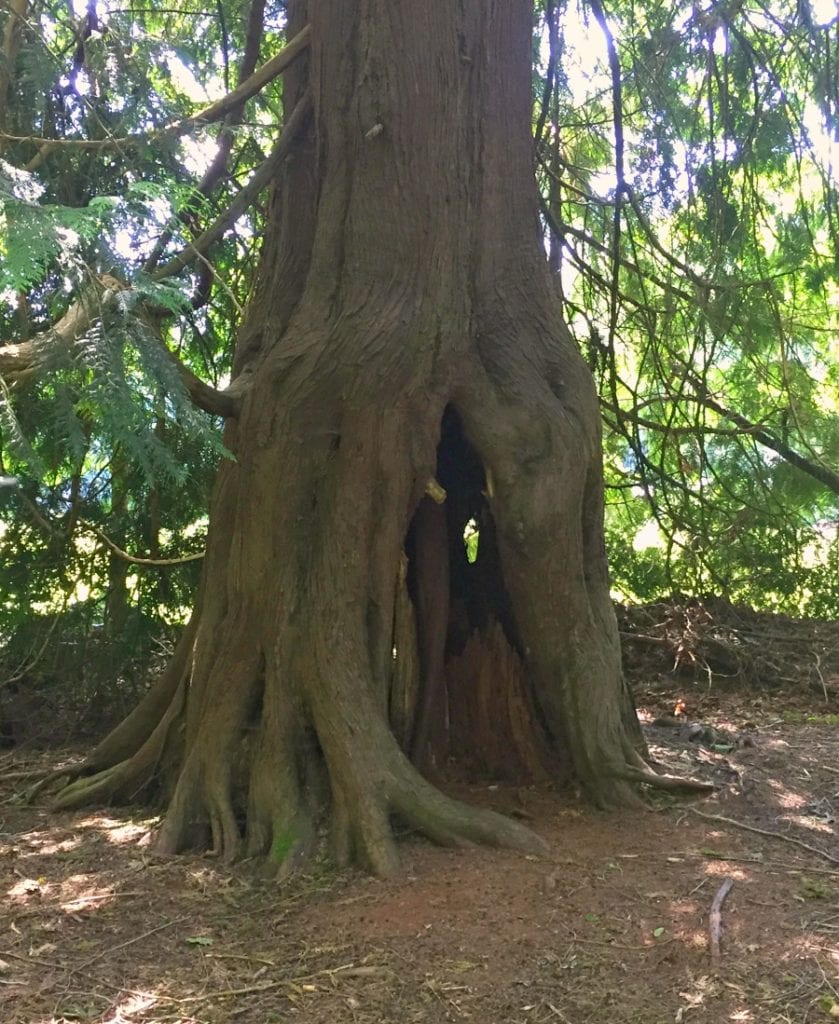 Playgrounds, picnic shelters and tables, tennis and basketball courts, two baseball/softball fields, and paved walking trails .  There is a playground at the Stikes Road entrance for ages 5-12 as well as a toddler playground at this entrance, too. And there is another playground with a separate swing at the Sunset Dr entrance.
Things To Know: (fees, parking availability, are there bathroom facilities, what to bring)
There are 3 parking lots, one at each entrance and there are restrooms.
Recommended for ages:
This is a park that all ages will love – you can head here with kids to enjoy the playground, fields or trails or just with adults to enjoy the beautiful nature trails and park. It would make a great place for kids to practice bicycling too with the paved trails all around.
Location:
Lacey, WA  – This is located at 5304 32nd Ave SE in Lacey (between College Street & Ruddell Road). There are 4 vehicle entrances & 2 pedestrian entrances, including Sunset Dr SE at the NW corner, Brentwood Dr SE on the east side, Stikes Dr on the south side & 32nd Avenue at the SW corner of the park.
Review:
My husband and I needed to kill some time in Lacey, so we decided to go check out this park. And there is so much more than meets the eye with this place! We parked kind of in between a playground and some tennis courts and started walking along a paved path. As we continued to walk, we began getting into more dense wooded area. The trees here are kind of magical looking, like fairies may be living in them! It made me wonder if that's where the park got its name.
As we kept walking we came across different areas with a playground, basketball court, and a big field area. We also saw some people eating picnic lunches in different areas, some by the playgrounds and some nestled in the beautiful trees. We also noticed there were small trails that lead into the woods, so we decided to venture in. We found a #TacomaRocks painted rock in one tree, and then the best part of the trip… an owl!
A "baby" owl chilling on a branch with its parents nearby. We watched for a good 30 minutes. This place truly felt magical! We will be going back with our kids I'm sure multiple times.
Thanks to reader Brittany for this great review and pictures (love the owl picture!) – Brittany is a stay at home mom and Air Force wife who grew up in the PNW.
Here are a few of the highlights:
Dinosaur Park – Central WA
Edmonds Beach – Edmonds, WA
Titlow Beach – Tacoma, WA
Lake Goodwin – Stanwood, WA
Lake Meridian – Kent, WA
Les Gove Park & Spray Park – Auburn, WA
Tumwater Falls – Olympia, WA
Wilson Pool – Portland, OR