Pacific Northwest Christmas Events for 2021 – Drive Thru Lights, Drive Thru Nativities, & much more!
This post may contain affiliate links and I may be compensated for this post. Please read our disclosure policy here.

Pacific Northwest Christmas Events in 2021
It's finally December & I think we could all use some special holiday cheer this season. We have put together a BIG list of Christmas events & ways to celebrate the season with your family here in 2021. While there are a number of typical Christmas activities that are postponed this year, we love that so many businesses & event locations are pivoting & offering new experiences for families this year.
Plus, if you have a 4th or 5th grader, they can get a free Christmas Tree this year too. Find all the details on that here!
We will also be hosting a giveaway for free tickets to many of these events this year, for families to enjoy. You will find those giveaways on our Thrifty Northwest Mom Instagram page here, or follow our deals group here to get notifications about them. Currently we have a few live to enter now!
More Holiday Information:
U Cut Christmas Tree Farms around Seattle, Tacoma & the greater Puget Sound
Free Santa Photos in the Northwest
If you see an event or activity that we missed, leave a comment or email us at thriftynorthwestmom (at) gmail.com and we'll add it to the post! Let us know what your favorites are, too, and what you like about them!
Where To See Christmas Lights
North of Seattle Area:
Lights of Christmas –  Stanwood, WA; $25 – $30 per vehicle (more for bus and limos).  This is a drive-thru Christmas lights event this year. Dates run from Nov 26th – Jan. 8 (make sure to check their site for the exact days they are open) from 5-10pm. You do need to purchase tickets ahead of time & they are selling fast. You will see spectacular lights, dazzling displays, wave to Santa and Mrs. Claus, while listening to Christmas music from the comfort of your own car. Fun for people of all ages and affordable for everyone. Read our review of this event here. 
Anacortes Wonderland Walk Light Show – Anacortes, WA; December 10-11, 5-8pm. Free. Come enjoy the spirit of the holidays at the Wonderland Walk at Washington Park. The campground will be decorated with holiday cheer by local groups and organizations, and there will be live music, campfires, and hot chocolate.
Holiday Lane – Main Street, Concrete, WA; Sat 12/4. Free event. This is a special event where local businesses have a Christmas decorating contest & Santa will make an appearance at the brightly lit Town Tree, near the old fire hall on Main St. This year you can Find the Gnomes – The challenge starts December 1, 2021. Using a special smartphone app, you and your family can win prizes by completing the activities and capturing photos and selfies with the gnomes
Wintertide Lights  – Everett, WA; Daily until December 31st from 4:30 – 8pm. Free admission but they are accepting canned food donations. This is a self-guided evening walk through their gardens, lit up for the season.
Check out the list of neighborhood Christmas light displays that Skagit Kid Insider has put together & other great Skagit County events going on as well.
Seattle Area: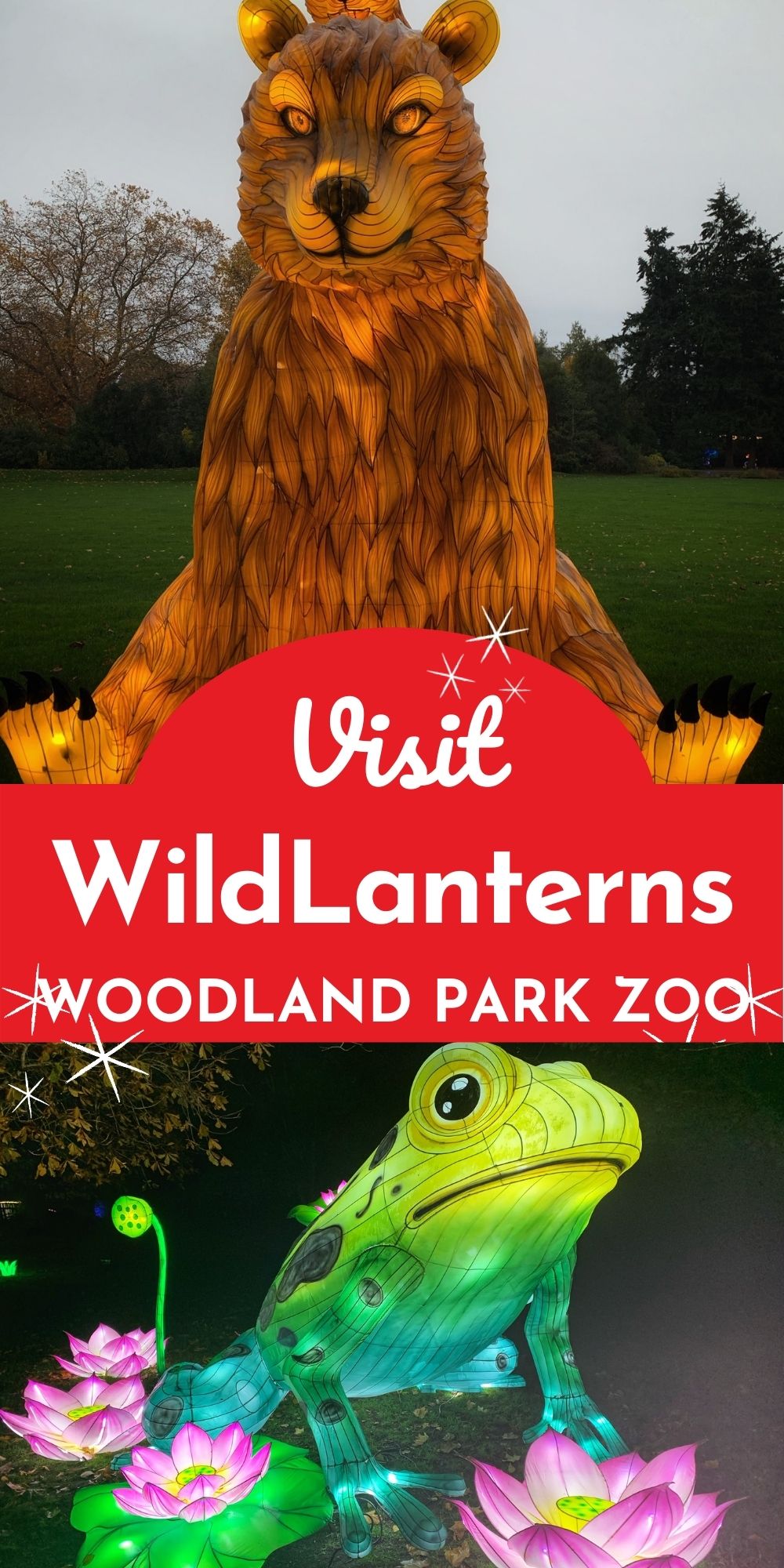 Snowflake Lane – Bellevue, WA; Free. They will be offering twinkling lights, Christmas music playing & snow! While this will not involve live performers or any parades this year, you can either drive thru or walk thru this winter wonderland of lights. This will happen every night from 5 – 9pm, through 12/24.
Wild Lanterns – Seattle, WA at Woodland Park Zoo. 11/13 – 1/30 from 4-8:30pm (closed some Mondays so check out schedule for those dates). Purchase timed entry tickets online (prices range from $26 – $31/person). Discover wild places and creatures from around the globe in this immersive lantern festival.  Read Sia's full review of their experience & see all their pictures.
Gileadvent Drive Thru Christmas Experience – Carnation, WA; This is available on Dec 19 from 5-8pm. Free event (donations accepted) This is a drive-thru event to experience the magic of a lit-up Camp Gilead wonderland. There will be hot chocolate, Christmas cookies, carolers, live excerpts from The Nutcracker, candy canes from Bucky, Christmas Stories with Lyle, a live nativity & more. Plus a free event button.
Snoqualmie Winter Lights – Snoqualmie, WA; December 4; Free admission.  TCelebrate the traditions and magic of the season! Historic Downtown Snoqualmie, Saturday, December 5, 5-7pm. Light up the tree at 6:30pm. Music, Santa arrival, Ice Carver Installation and Demo, Selfies with Santa, and holiday cheer. Delight. Dine. Drink.
South of Seattle Area: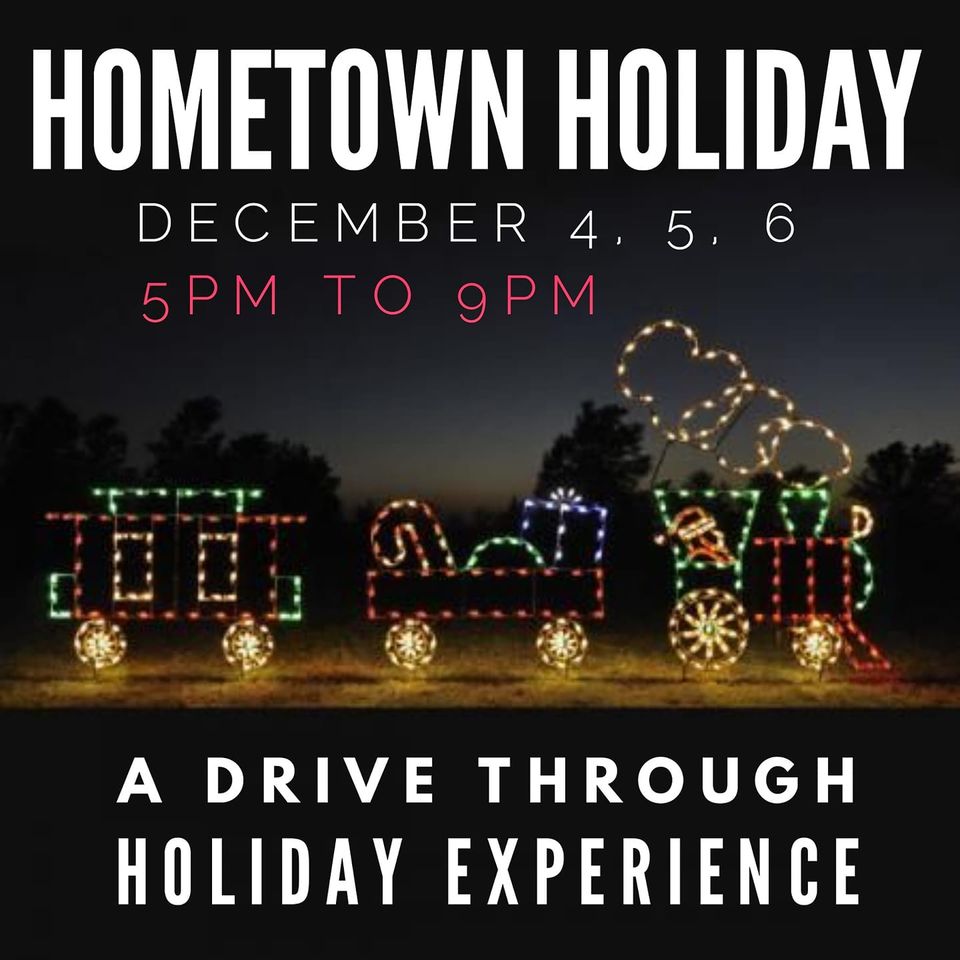 Photo courtesy of Hometown Holiday
Christmas In Color – Federal Way (at Wild Waves). Get discounted tickets from Groupon here. This is a drive thru event that is new to the Seattle area this year. We have heard from a number of folks that this is their new favorite – so if you love Christmas lights check this one out!
Zoolights – Point Defiance Zoo at Tacoma, WA; through 1/2 from 4-10pm every night.  Tickets are $12 – $15/person. They have transformed the zoo into a colorful winter wonderland with over 700,000 lights. See dazzling 3-D animal light displays with new safety protocols. The changes are that the carousel, goat area & both aquariums will be closed. You need to purchase timed online tickets ahead of time. Other safety protocols are: face coverings, social distancing, one-way paths & outdoor areas only.
Fantasy Lights – Spanaway, WA; Runs through 1/2 from 5:30 – 9pm every night. This is a drive – thru event. Drive through the 2-mile long Christmas lights display.  Tune your radio to AM1700 to listen to special holiday music while you drive.  Please anticipate very long waits, especially on Friday and Saturday evenings.  Admission is $15 – $20 per vehicle (non-peak vs peak nights). There are also discount days for $10/vehicle.
Holiday Magic Walk Thru Event – Washington State Fairgrounds, Puyallup, WA; DEC. 10-12, 17-23 AND 26-31, 5-10 pm.Take a wonder-filled stroll through magical lights, festive displays and holiday joy. This year's event will feature more light displays, interactive exhibits, an ice skating rink and more!
Hometown Holiday Event Drive Thru Lights Display – Enumclaw, WA; December 10-12th from 5-9pm.  $15/car & purchase your tickets online for a timed entry. This will be a country, hometown, community Christmas cruise full of lights, fun performances and holiday sounds!
Light up the Mansion at Meeker Mansion – (looks like this one is cancelled this year?) Puyallup, WA; Fri & Sat evenings in December before Christmas from 5-8pm.  Free admission to drive thru the grounds. Drive thru this new holiday light display featuring the original lights from Puyallup's historic Twinkle Lane. Drive thru the mansion's carriage entrance & they will hand out candy canes & you can enjoy while you drive thru the beautiful grounds.
Winterglow at Powellswood Gardens – Federal Way, WA; There are 12 nights available to visit in December. 4:30 – 9pm Tickets are $12, kids $5 & 3 & under free. Timed entry, one way route & face masks required.  This is an opportunity to visit these beautiful gardens & see it aglow with holiday lights for Christmas.
Holiday Light Display at Carpinito Bros – Kent, WA;  Available daily 8am – 9pm; Free admission. Pretty Christmas light display to check out while you are checking out their store & Christmas trees/wreaths and visit with the Reindeer!
LeMay Lights – (Event cancelled this year)Spanaway, WA; Dec 18th – Jan 3rd; $12/vehicle. You will need to purchase timed tickets online. Drive Thru Lights Display on the grounds of Marymount to see the beautiful holiday lights & their cars on display too.
Christmas Lights at MRCC – Enumclaw, WA; now thru Dec 14, nightly. 4pm – midnight. Free admission. Park your car, tune your radio to 91.7 FM and enjoy! Show repeats every half hour.
Make sure to check out Red Tricycle's great list of neighborhood Christmas light displays around the Seattle area (I would add Sky Island in Bonney Lake to the list as it's a long street full of beautiful lights – we go every year for years, such a great display!)
Destinations around WA:
Leavenworth Christmas Lights – Leavenworth, WA. Christmas lights in the town will be on from Thanksgiving to Valentine's Day this year. There will be no special Christmas lighting events, but the lights will be on to enjoy throughout this entire time. They are no longer doing our traditional countdown or "flipping of the switch" for those Saturdays and Sundays in December. Instead, the lights will always be on 7 days a week from Thanksgiving through February and we have scheduled lots of fun entertainment and events both midweek and weekends throughout the month of December. Weekends are very busy, so they recommend visiting on a weekday or after the holiday rush. If you can't make it to Leavenworth this season, you can enjoy the lights virtually on their Facebook page & they will be highlighting different town shops too for the holidays to purchase from online.
Small Town Holidays in the Lake Chelan Valley -Various events throughout the month, like festival of trees, and much more. Check their events website for full details. Wineries will also have outdoor, tented, heated & cozy spaces with fireplaces & holiday lights. Great getaway location!
Christmastown USA  – Shelton, WA;  Wander thru a Christmas Tree Maze on First Street (open daily thru December) & free admission. It's best viewed at night with thousands of lights to make a festive family picture.  Roast a marshmallow on the family fire pits or write a message on an oyster shell to hang on one of the giant trees. On weekends, there will also be an outdoor Christmas market, a gingerbread challenge & more.
There is also a Holiday Dining Wagon in "Christmas Town USA"  which starts December 4th; Costs $100 for dinner & the ride thru town for up to 5 guests. There will be dinner wagon rides on select evenings through the decorated streets of downtown Shelton (compliant with rules for safe, outdoor dining). You will dine outside under the covered carriage as they give you a tour of the beautiful lights in town + music, hot chocolate & you choose from the menu for dinner.  (they will add more dates soon)
Oregon Locations:
Drive Thru Oregon Zoolights + Walk Through Event  – Portland, OR; Prices vary depending on event and date. In addition to the classic walk through a dazzling display of 1.5 million lights, you can bring your family and friends to explore the lights by car with a drive-through experience on select nights. The drive-through experience to let visitors enjoy a dazzling display of 1.5 million lights from their cars. You can pre-order snacks when you purchase your timed tickets. If you are a zoo member, you can get discounted admission (25% off).
Winter Wonderland – Portland International Speedway, Portland OR; $28 – $39/vehicle (depending on the night you go). Must buy tickets online before you go.  This is a drive-thru Christmas light display on the raceway with over 250 colorful light sets. They will have virtual goodie bags as well with a QR code they give you.  Discounted tickets can also be purchased at Portland metro Safeway and Albertsons at the customer service desk, starting in late November, until tickets are sold out.
Clackamas County Winter Fair – Clackamas, OR; now thru 12/24 5pm to 10pm; $15 for general admission, kids 10 and under free ; This lighted festival is a quarter mile walk through experience featuring a 150 foot walk through tunnel, 200 foot building light display and a 30 minute Christmas tree show. Come explore our light displays and visit with Santa in Santa's Village. Children 10 and under are FREE. Food and beverage will be available for purchase within the festival.
Christmas Activities:
North of Seattle: 
Lighted Christmas Stroll through Pioneer Village – Ferndale, WA; Weekend Dates in December. Free admission. Stroll through Pioneer Village which will be lit up with beautiful Christmas lights (no indoor cabin access).
Seattle area: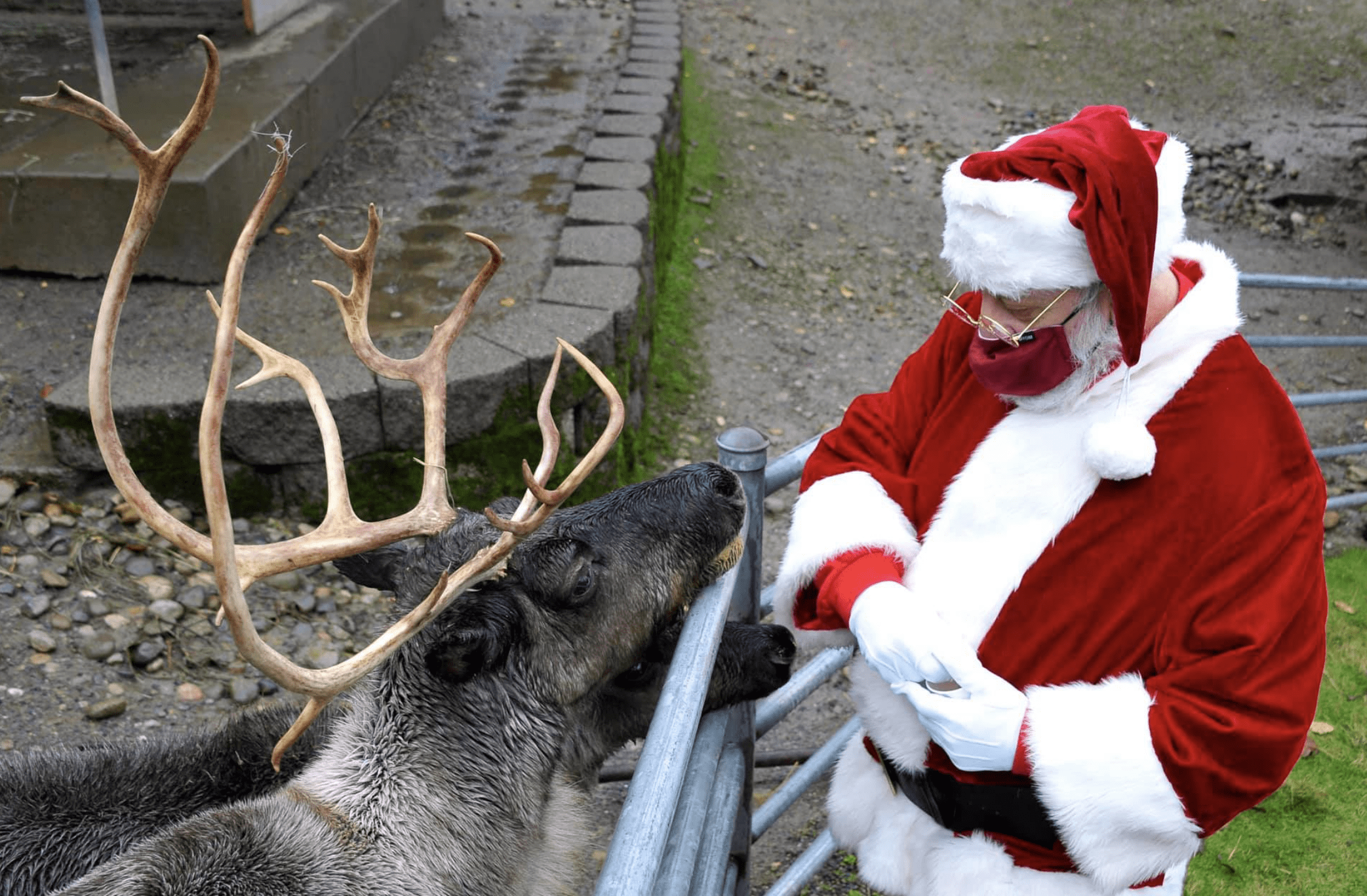 Photo courtesy of Issaquah Reindeer Festival
Issaquah Reindeer Festival – Cougar Mountain Zoo, Issaquah, WA; This is an exciting outdoor celebration at the zoo.  This year Santa or Rudolph will safely be taking photos outdoors in their Grand Traveling Sleigh! Enjoy the sights and sounds of the holidays, see all of your favorite animals and more. They have timed tickets, masks, social distancing, one way signage, & more.
Holiday Lights & Delights – downtown Seattle, WA; Dazzling holiday-themed light sculptures will come to life in Westlake Park, with more than 80,000 lights shining from larger-than-life installations of presents, arches, trees and more. This year, it will also feature an augmented reality adventure to designated spots throughout parks, sidewalks and plazas in the downtown Seattle retail core. Bring your smartphone to discover this digital winter wonderland hidden in plain sight.
Molbaks – Woodinville, WA; See a 14-foot high poinsettia tree and more than 25 varieties of poinsettias. (There won't be any santa pictures this year)
Swanson's Nursery – Seattle, WA;  While there will be no reindeer visiting, you can still visit Swanson's Nursery to see their Model Train Village. The theme is "A Pacific Northwest Holiday". There will also be a self-guided Holiday Adventure Tour of the nursery with stations for kids to learn fun facts & test their knowledge.
Areas south of Seattle: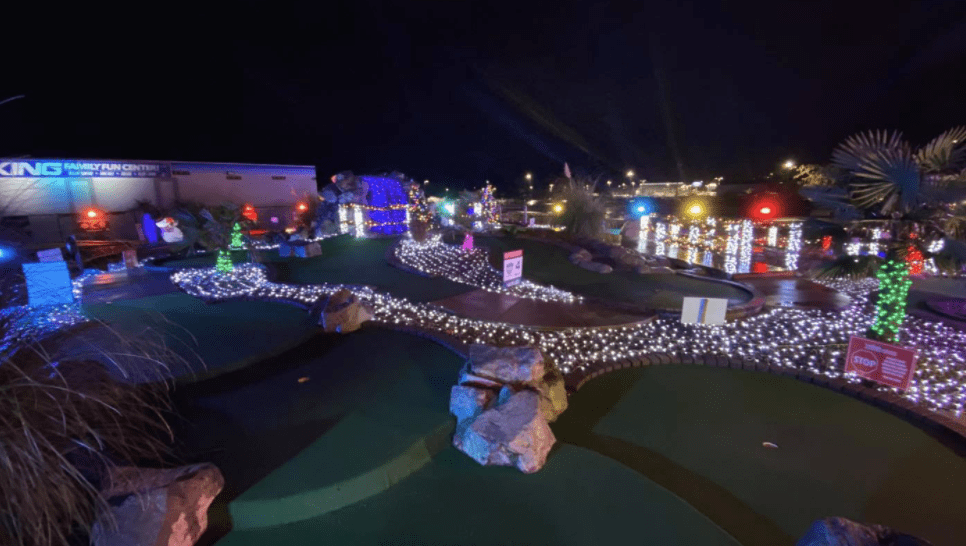 Photo courtesy of King Family Fun Center
Reverse Parade of Lights – Lakewood, WA; Sat 12/11 from 6-8pm; The Parade of Lights will be in reverse with a stationary display of floats & vehicles lined up in Colonial Plaza. People can drive thru Colonial Plaza to view the floats & vehicles & there will be Christmas music & Santa will be there to wave to, as well.
Eatonville Reverse Christmas Parade – Eatonville, WA. 12/4 at 6pm.  You will drive thru in your vehicle & see a stationary display of floats & vehicles lined up for some Christmas fun.
Reindeer at Watson's Nursery – Puyallup, WA. Reindeer are on site until Dec 24th. Free to visit. Kids can visit with Donder & Blitzen, Santa's Reindeer on the nursery grounds.
Christmas Nights Drive Thru Event – New Community Church, Maple Valley . December 3rd – 5th from 6-7pm. Donation of $5 (goes to food bank or bring a food bank donation with you) Drop off letters to Santa, check out amazing Christmas lights & visit a living nativity.  There's even an Elves candy chute from the 2nd floor. Plus, a Christmas scavenger hunt to win prizes & you'll check out a huge 80′ Christmas tree & much more.
Fox Hollow Farm – Issaquah, WA;  (see exact dates on website); Prices vary by age and time. They will have an old-fashioned Christmas market, baby animals, home-baked goodies, many twinkling lights, & a meet & greet with Santa & a few of his reindeer friends. Plus, admission includes a private ride in the covered Hay Wagon  with Santa
Photo Courtesy of Drive Thru Nativity
Drive Thru Living Nativity – Center at Norpoint, Tacoma, WA; Saturday 12/18 & Sun 12/18 from 6:30 – 9:30pm. Free tickets, but you do need to register for a ticket for which day you will come.  Step on the Road to Bethlehem from the comfort of your car! On your journey, you'll meet centurions, shepherds, and angels as you hear the true story of Christmas! We invite you to drive through this one-of-a-kind living nativity with live actors and animals. 
Christmas Island at Maytown – Maytown, WA; Starts 11/28 – 12/26, 4:30 – 9:30pm.  Free admission.  Enjoy the marvelous sights and sounds of this historic display! Drive through or park and enjoy socially distanced outdoor viewing.
Santa Trains
Photo Courtesy of Northwest Railway Museum
Santa Express Rides – (sold out for this year) Snoqualmie, WA From 11/28 – 12/19. weekends. Tickets are $24/ea (2 & under free). Join Santa and his elves on the Yuletide Express on this new 25-minute holiday train ride, guests will board the festively decorated antique coaches at the historic Snoqualmie Depot. The excursion will travel west to the top of Snoqualmie Falls, pausing briefly at the crest to see the impressive and awe-inspiring view of the river valley below before returning to Snoqualmie. Every child will receive a small gift from Santa, and each ticket-holder will receive two (commercially packaged) cookies.
Santa Holiday Train – Chehalis, WA; through December 19th, limited seating remains. $16/person. 30 minute rides. Santa will be handing out candy canes and visiting with each and every family on the Santa Holiday Train.
The Polar Express – (sold out for this season) Chehalis, WA; Tickets are $38/person (2 & under free). All Aboard for this magical train ride to the North Pole! Bring the kids and listen as The Polar Express ™ is read aloud, cocoa is sipped and Santa drops by to visit with each child!
Mt Hood Christmas Train – Hood River, OR. Tickets from $40, Ride the Mount Hood Railroad Christmas Train to the North Pole to pick up Santa and his elves! This new event is based around their own storybook – 'The Mount Hood Railroad Christmas Train'.
Fun in The Snow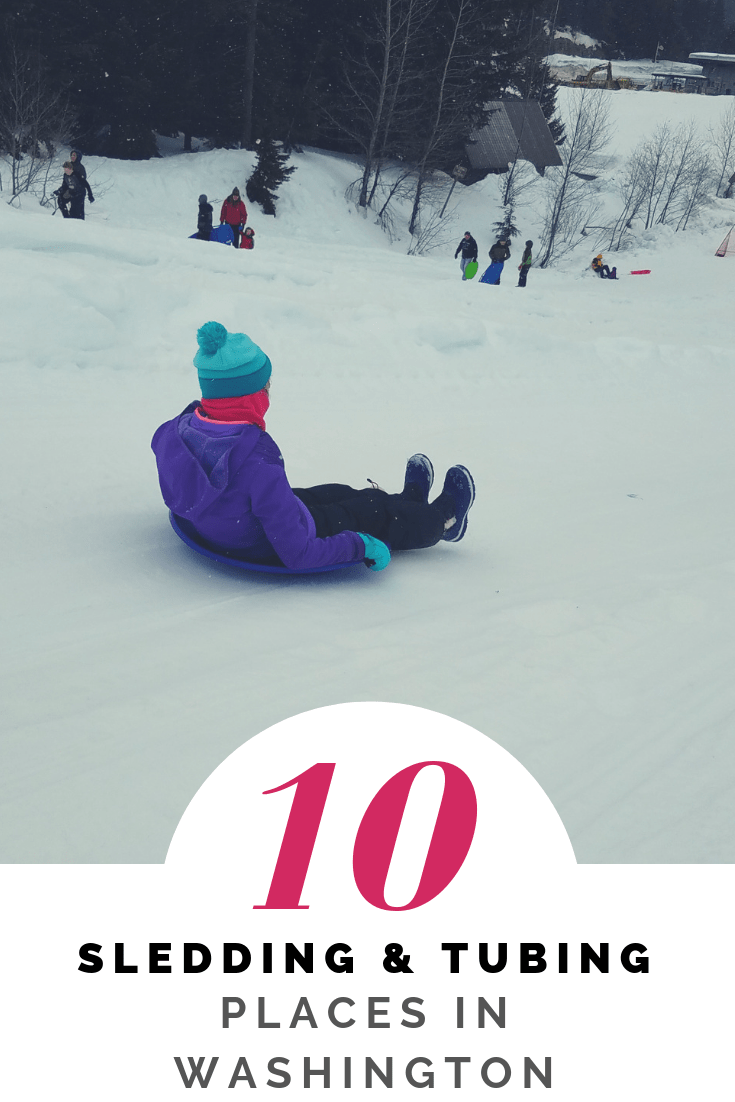 Snow Tubing & Sledding – Check out our big list of all the best places to go sledding & tubing in Washington (this list is updated for 2020 season)
Snow Shoeing – Snowshoeing is a great family fun activity – learn about snowshoeing at Mount Rainier as well as general snowshoeing tips
Winter Hikes – Hiking is a great way to get outdoors & spend time together as a family. These hikes are all great ones to do in the wintertime too (although Gold Creek Pond will involve winter gear as there is now snow there, but it's still very easily accessible with kids)
Virtual Christmas Activities
Winterfest – Free. Seattle's Winterfest is going virtual this year. They will be offering virtual Festal holiday videos. You'll find performances, cooking and craft demonstrations and other holiday traditions presented in video form. This starts November 27th & new content will be added every Saturday in December. There will also be  a virtual Student Showcase platform, featuring video content from schools and youth arts training programs.
Let us know if you know of any other fun family Christmas activities to add to our list!