Warm Beach Christmas Lights – Drive Thru Christmas Lights – The Lights Of Christmas!
This post may contain affiliate links and I may be compensated for this post. Please read our disclosure policy here.
Disclosure: Warm Beach provided us tickets to this event for the purpose of sharing here. All opinions are 100% my own. 

Warm Beach Christmas Lights – Drive Thru Christmas Lights – The Lights Of Christmas!
Are you looking for a fun Christmas activity to enjoy with your family this year? The Warm Beach Christmas Lights, called The Lights of Christmas, is one of the largest and most popular events in the Northwest, and a great option. It has been around for years, only this year it has been transformed into "Drive thru Christmas Lights" verses walking through the property.
Want to know what to expect if you visit The Lights of Christmas at Warm Beach? We recently visited, and have the scoop here on everything you need to know to plan your visit.

Where, When & How Long:
It is located out in Stanwood (about an hour north of Seattle), in the Warm Beach Conference Center. I grew up going to summer camps at Warm Beach, so it is always nostalgic for me to come back for the Christmas lights too. You can find directions on their site here.
They say that it takes about 30 minutes to drive through, and we found that to be a pretty accurate estimate (actual time will depend on how long the lines are for you, and how slow you go). Once you have driven through, there is an opportunity to get out and visit the gift shop too, so plan some extra time for that as well.
It is currently open, and runs 34 select nights through January 8th, so check their website here for exact times and dates. You do need to purchase your tickets ahead of time, and make reservations for the time slot you prepare to visit in. You can do all of that here.
You can choose a time slot from 5pm to 9pm nightly. Arrive anytime within the 1-hour window selected at purchase, those who select the 9:00pm hour, arrive no later than 9:45pm. I do recommend booking as soon as you know you want to go, so you can get the time slot you want.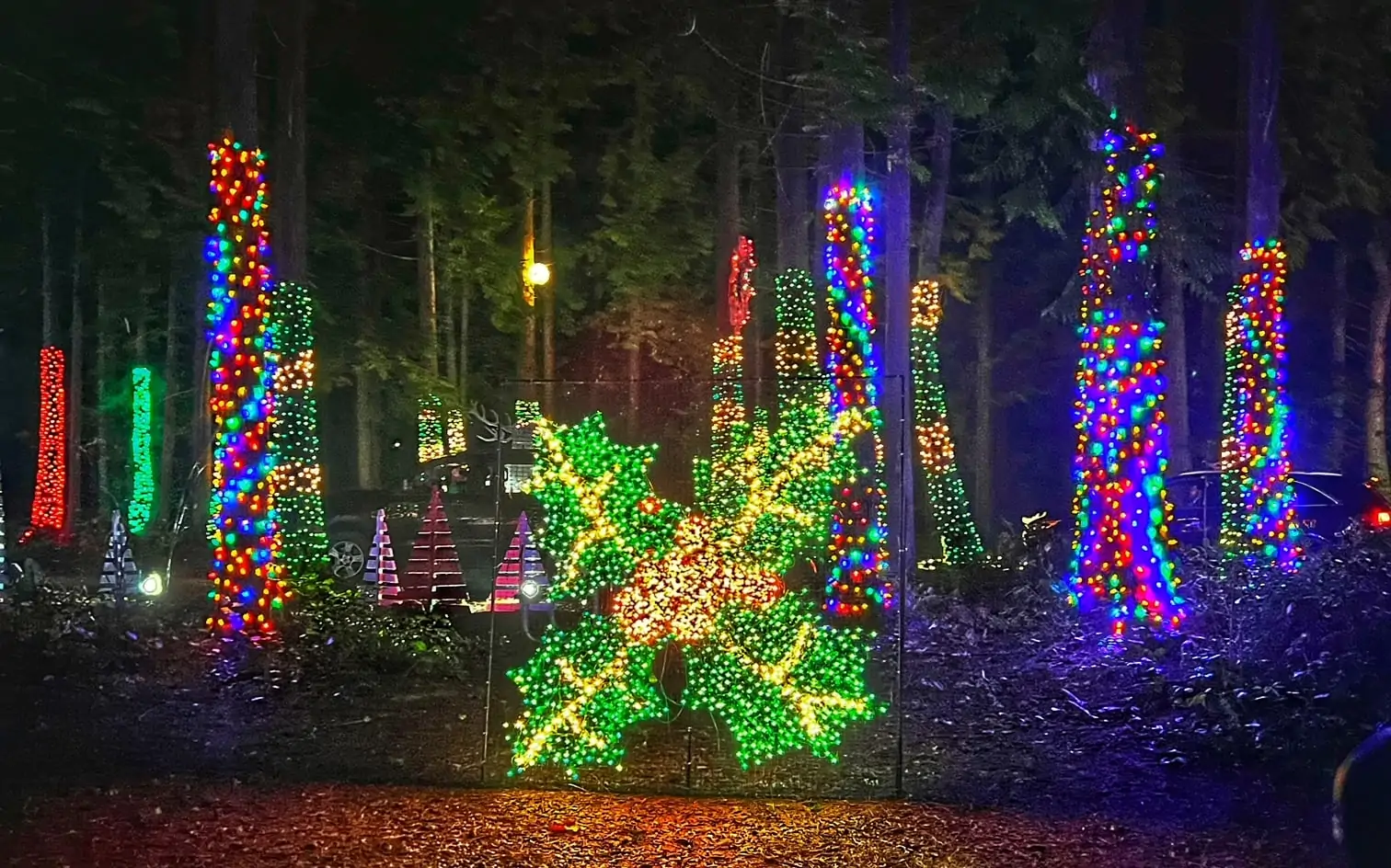 How much does it cost:
As mentioned above, you do have to reserve your tickets online ahead of time here. Tickets this year cost:
$25 for a carload of up to 12 people (Monday thru Thursday)
$30 for a carload of up to 12 people (Friday & Saturdays + Christmas Week 12/20-23)
Want FREE tickets? Enter to win them in our The Lights Of Christmas Giveaway here. Giveaway closes tomorrow night, so enter now for a chance to win!
What can you expect the experience to be like:
You will start out by tuning your radio to 101.9 to get the full immersive experience going on. If you want to play your own Christmas music you can choose to do that too. You will need to show your printed tickets, or on your phone to get access. From there you will see some lights, and then the snack stop is fairly soon too, so can enjoy those for most of your trip through this event.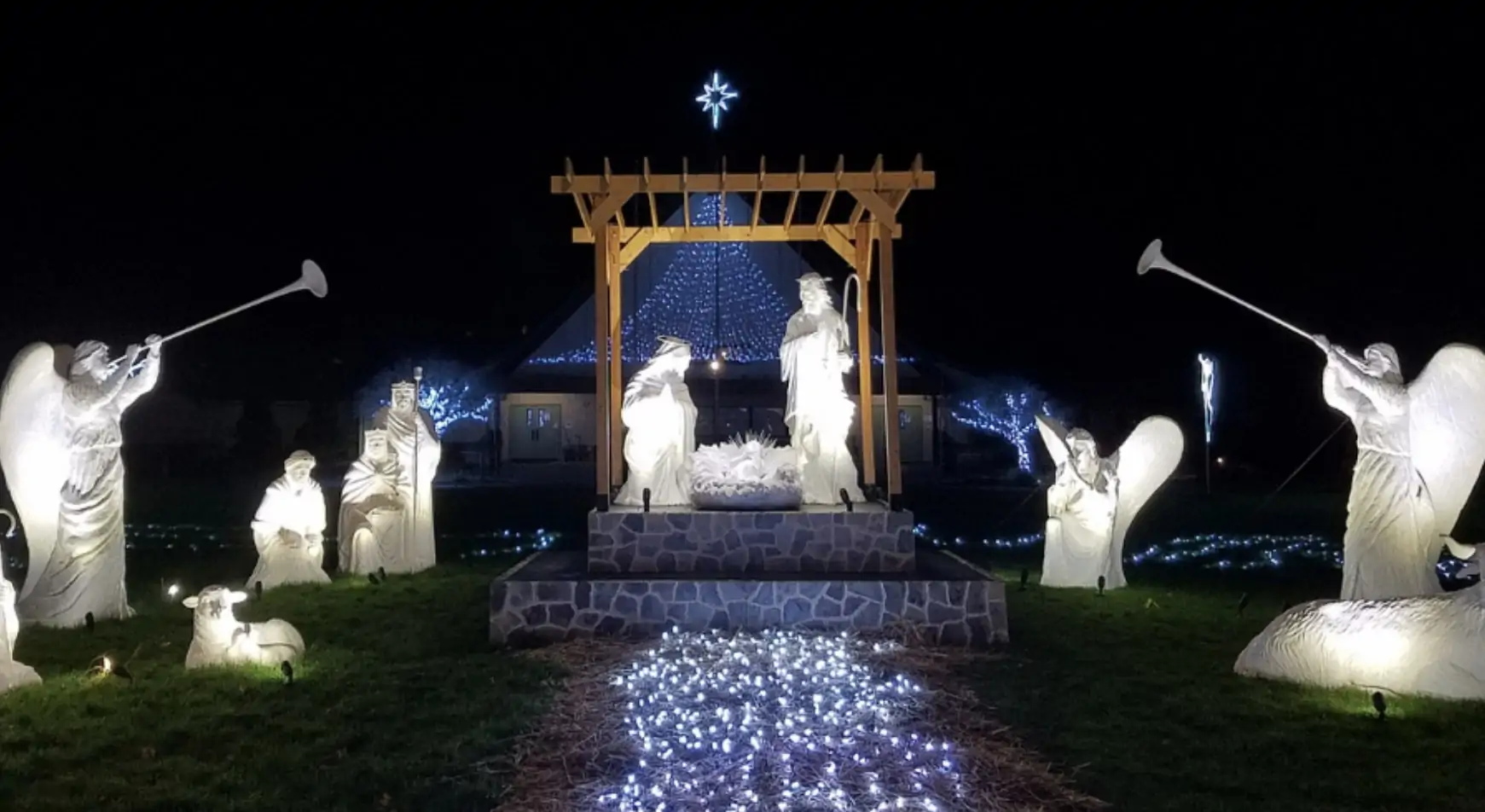 My favorite display was the Expanded Nativity Scene. It was one of my favorites that I have seen at a Christmas lights event.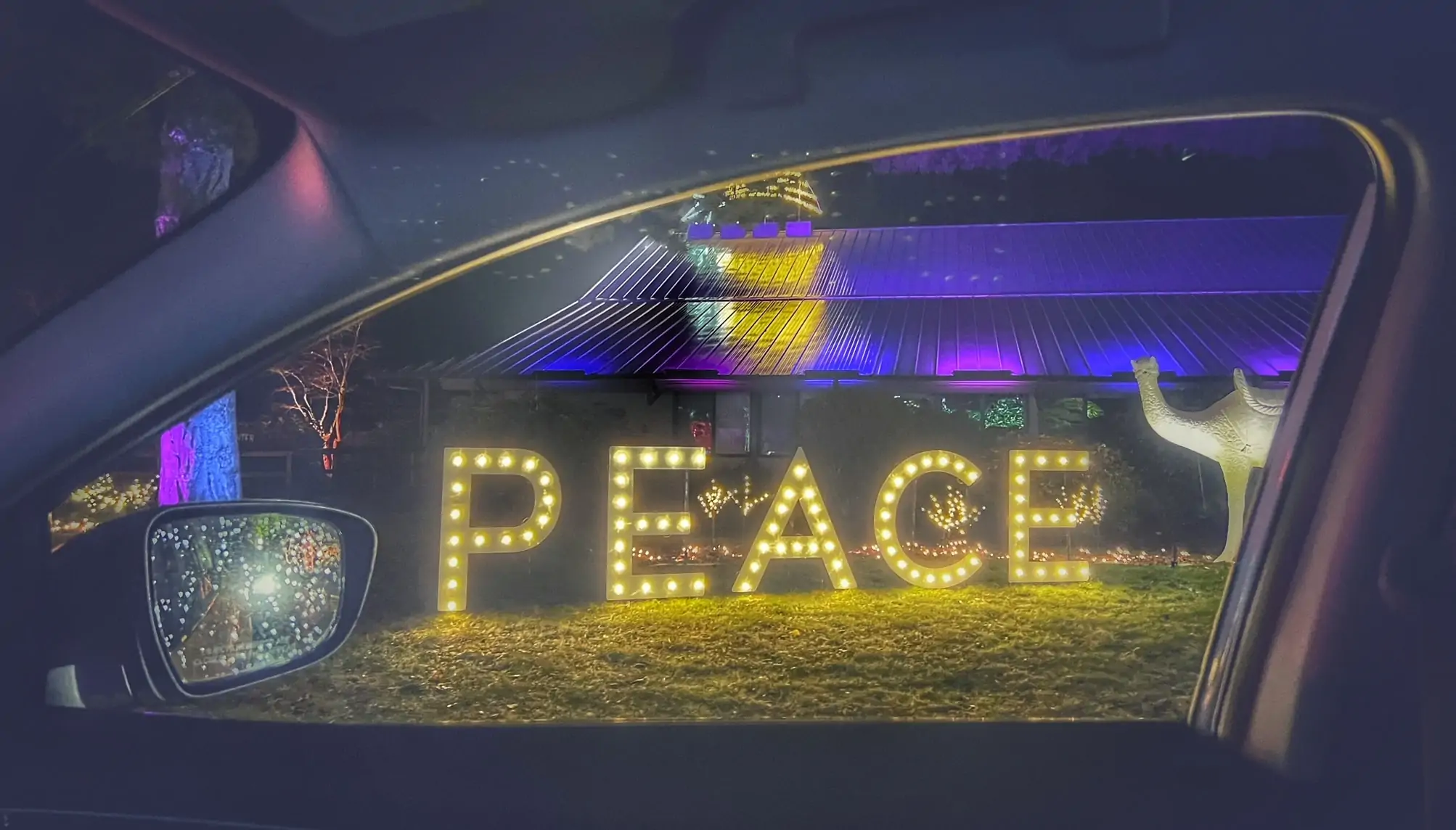 This nativity scene plays out as you drive along. If you like nativity scenes, this is a beautiful one.

You will find a couple of light tunnels to drive through, which are fun. If you have a sun roof, open that up and let the kids look up!
You will find various types of sceneries too, from Christmas lights scenes, to Christmas character cut outs, and even movie screens with scenes of Christmas.

Towards the end you can get a picture of Santa & Mrs. Clause sitting in their little home. Kids can drop off letters to Santa too (we have a free Santa Letter here you can download to use to write your letter on too).
Tips for Visiting:

Shortly after you enter, there is an opportunity to get in line to purchase snacks. You can get donuts, Kettlecorn, and beverages.  They were moving this line pretty fast, so if you want to some of these fun goodies – do not hesitate to get in that line to order. The line is early enough in the experience that you will have your snacks to enjoy for most of your drive through.
Depending on where you are coming from, it can be a long time in the car for younger kids (between the drive there and then through), so I would plan to park and let them get out at the end to visit the gift shop and get some wiggles out. This year there is also a photo area at
the end of the drive where you can park and take some photos.
You might also want to plan for some activities for the drive to the location as well. Playing a Christmas audio book in the car could be a fun way to do that! You can also start by download the Lights of Christmas mobile app, and you will hear a reading of the Christmas story, as well as other fun Christmas activities to keep kids entertained.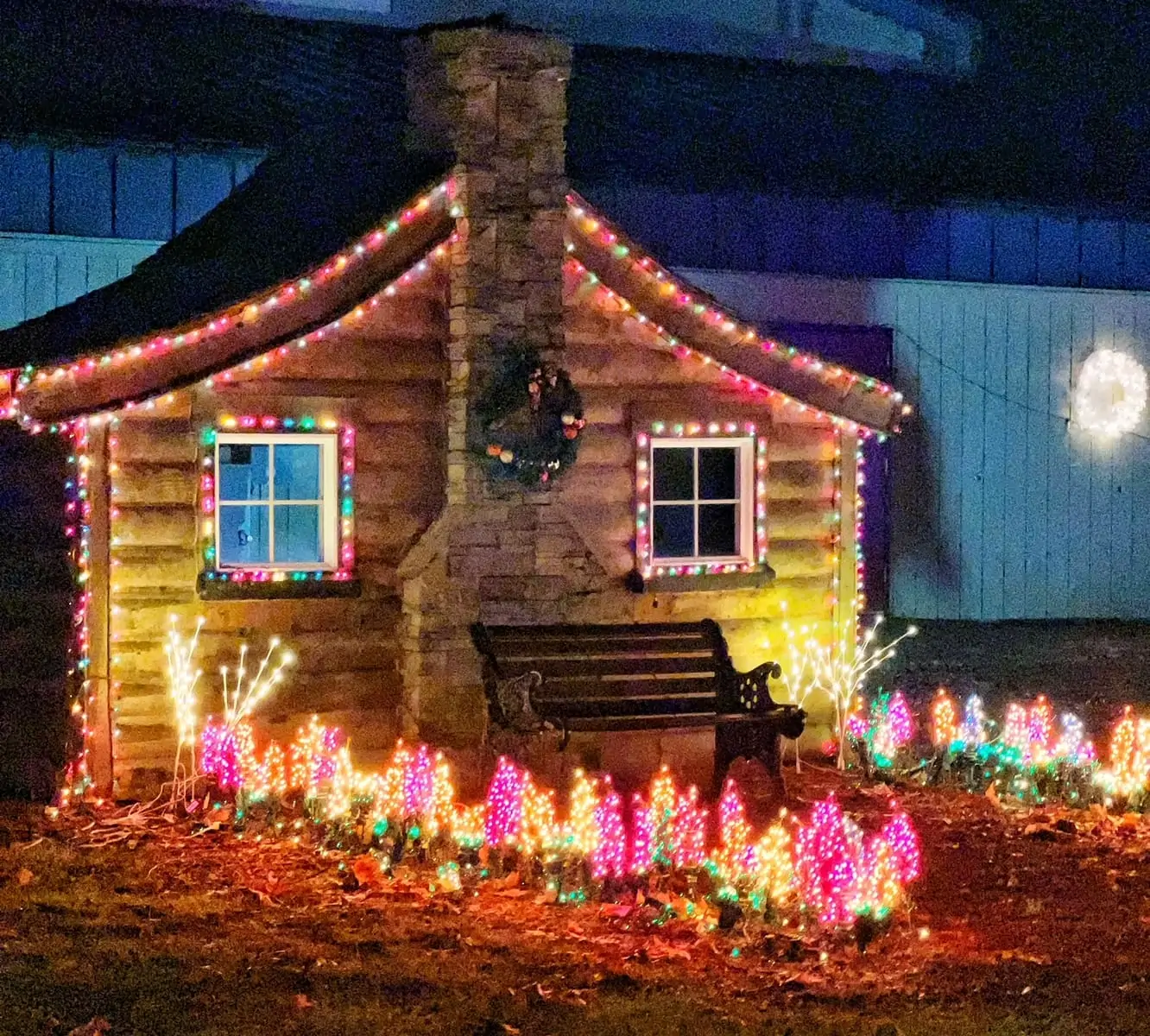 Once we were there, we rolled our windows down, and heard some younger kids with theirs down too to enjoy the sceneries (so you might want to have a coat and hat on hand if you plan to do that too).
If you are coming from South of the location, you will likely have to pass by the Cabelas on your way out (located near the Tulalip Casino and Resort). They offer FREE Santa Photos in there, if you want to make a stop there for more Christmas festivities before heading out.