Santa Letter Template + How To Get Letter From Santa (Free Printable Letter to Santa Included)!
This post may contain affiliate links and I may be compensated for this post. Please read our disclosure policy here.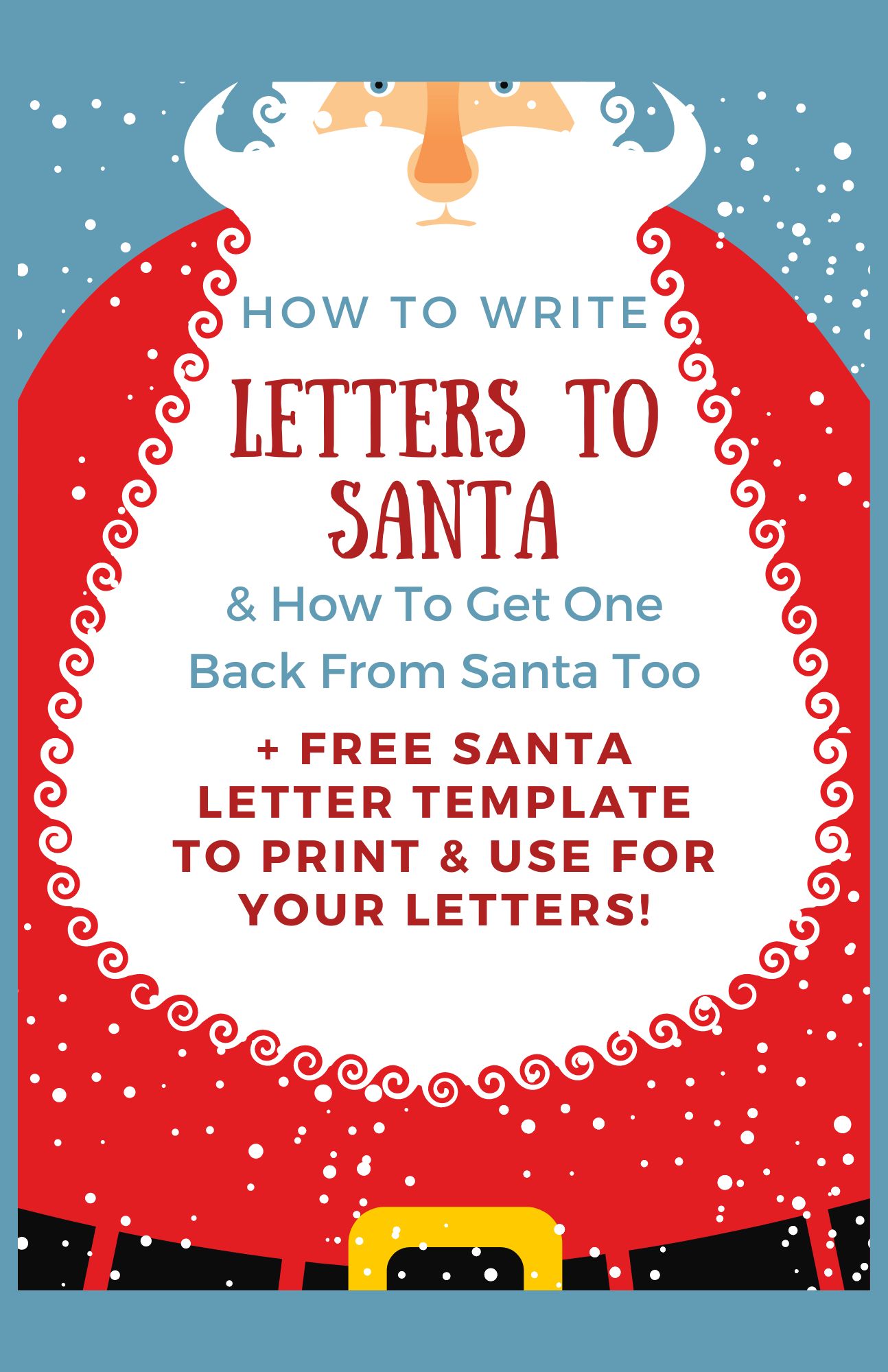 Santa Letter Template + How To Get Letter From Santa (Free Printable Letter to Santa Included)!
Are you looking for ways to have some fun with your kids writing letters to Santa this year, and getting letters back from Santa? If so we have the scoop here on how you can do both, plus we provide a free Santa Letter Template printable that you can download to use for your kids to write their letters on.
Here is what we will cover here, to help you do those things.
Santa Letter Templates (we have a free one you can download)
Info on How to Send Letter to Santa
And How to get a letter from Santa
We love to kick off our 25 Days of Christmas Advent activities with our girls and started off with a fun and simple activity.  We gave our girls Chocolate Advent Calendars as this was a tradition for me growing up, so I love to pass on the tradition.
The other part of our 25 Days activity (as the Advent calendar was not really an activity) was to write a letter to Santa. My girls love to write a special letter to Santa and we are going to send it to Santa in the hopes that he will get our letter and respond.  That's why I choose this activity for early in the month so there's time to write the letter, send it & and hopefully get back a reply. We know that sometimes a Santa Letter Template can be useful to others wanting to do this activity, so we created this free printable Santa Letter so your family can download and print it to get your Santa letter writing activities started!
Christmas Countdowns are lots of fun, and if you're interested – you can do 24 days, 12 days, 10 days , 5 days – you name it! It's all about spending intentional time together as a family as you count down to Christmas. We've got a big list of fun Christmas activities to do in December to check out.  We also love to read a Christmas book a night in December leading up to Christmas – you can find our favorite Christmas books for kids, too.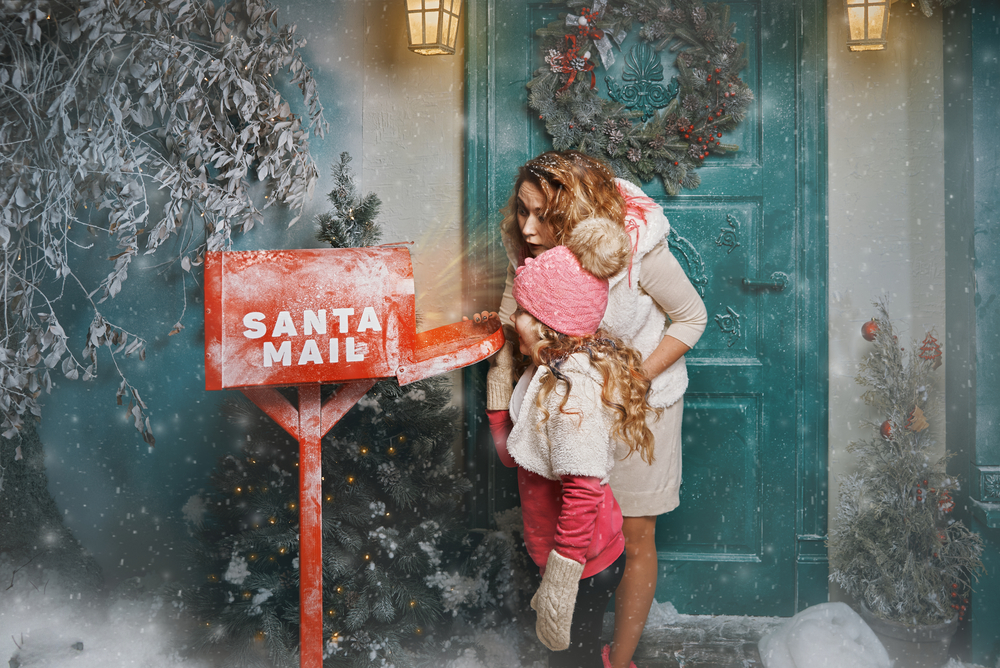 How to Get a Letter from Santa ::
Below we share a free Santa Letter Template, as well as lots of info on how to send your letters to Santa, but first lets talk about how you can get a letter from Santa for your kiddos.
Some people have had luck by writing Santa at the North Pole, and getting a response back. We share that info below, but if you want to ensured that your child will receive a response from Santa, here are a couple of ways you can do that.
Santa Letters Direct offers personalized letters from Santa for $4.99 on Groupon here, or you can get a full activity set for $9.99.
Christmas Letters From Santa offers a service where you can send and receive letters from Santa. Plus, you can get free delivery and $4 off with promo code XMASCACTUS.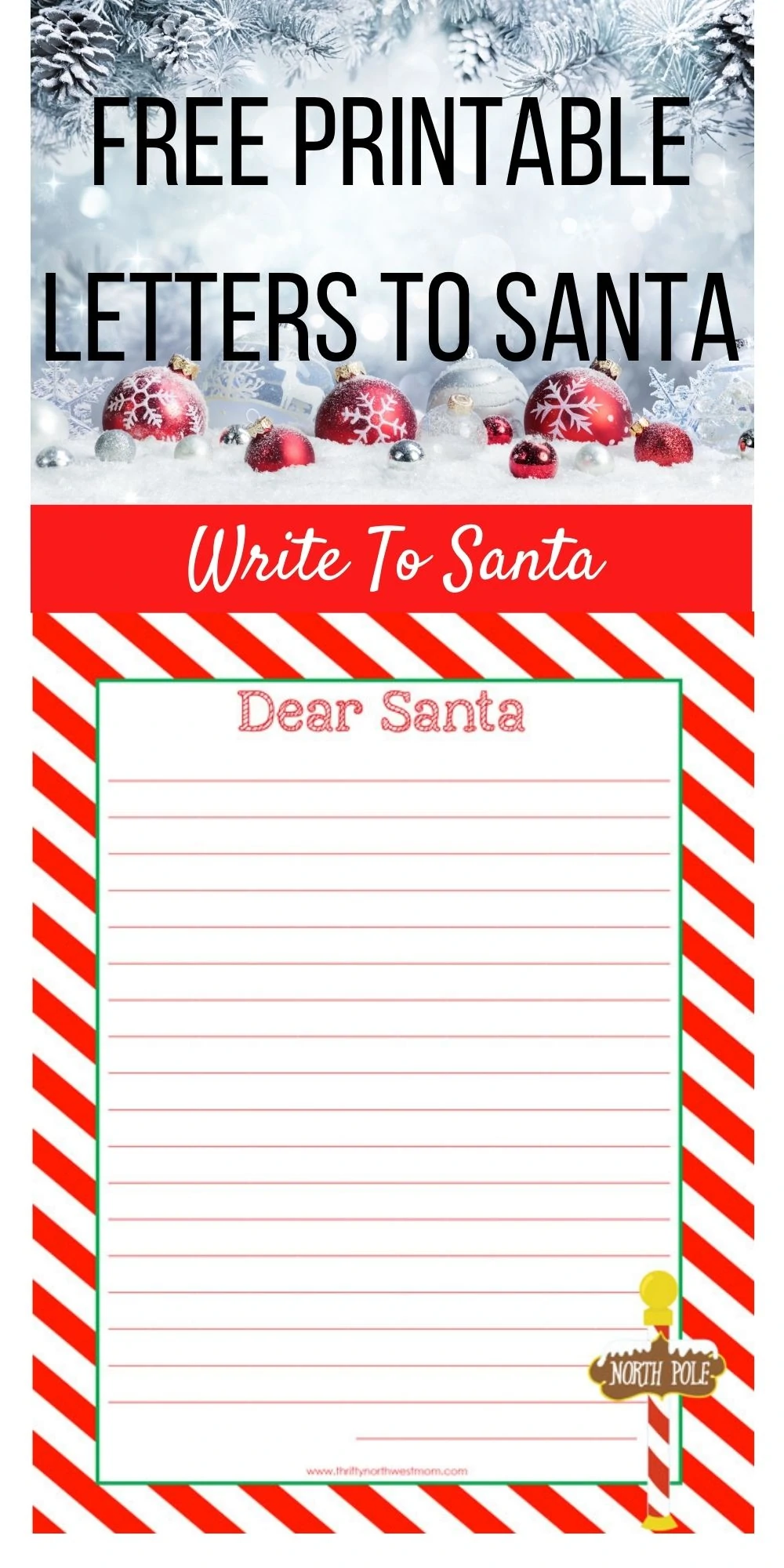 Free Printable Letter to Santa, Use This As Your Santa Letter Template::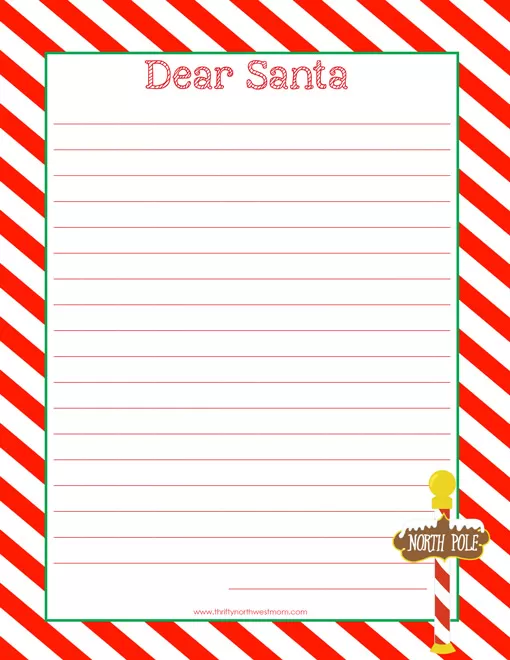 We have created a FREE printable letter to Santa that you can print off to use with your kids! It's very festive & fun and my girls had fun writing a letter to Santa with a few of their favorite things they're hoping to get for Christmas.
All you need to do is download the PDF and then you can print it off and you can save it on your computer to use year after year.
Download or Print off the FREE Letter to Santa Printable (pdf)
It's also fun to take a picture or copy your child's letter to Santa before you send it off, so you can show them years from now or add to a scrapbook.
How to Send a Letter to Santa: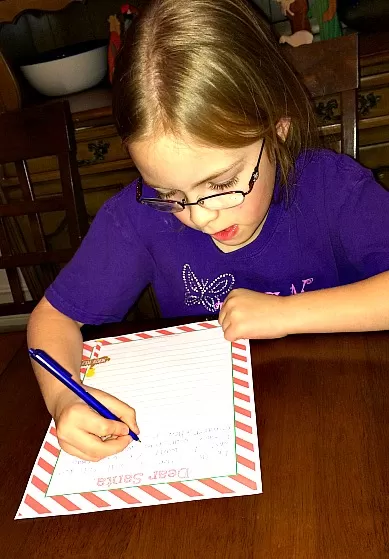 One idea for the Letter to Santa is to have your child bring it with him/her  if you go visit Santa for pictures in December. Your child can then give his letter to Santa  to read.
However, another fun idea is to mail your letter to Santa and hope you'll get a response back before Christmas. We did this last year and sent off our letter but we didn't receive a response. After looking it up more this year, it looks like we didn't send it to the right address, so I've done a bit more digging & found an address from the US Postal Service.
Directions:
-Make sure to include a return address on your envelope to Santa
-To speed up the process, mail the letter in a larger envelope and include a self-addressed stamped envelope
-Address the letter to:
North Pole Christmas Cancellation
Postmaster
5400 Mail Trail
Fairbanks, AK 99709-9998
I can't guarantee that this will work but we tried a more generic North Pole address last year & it didn't work, so it sounds like people have had success with this address.
Let us know if your child sends a letter and gets a response! We do ours just for fun & it's fun to send it off in the mail, even though we don't know if they'll get a letter back, but it also would be just as fun to give your letter directly to Santa if you go greet Santa somewhere this holiday season.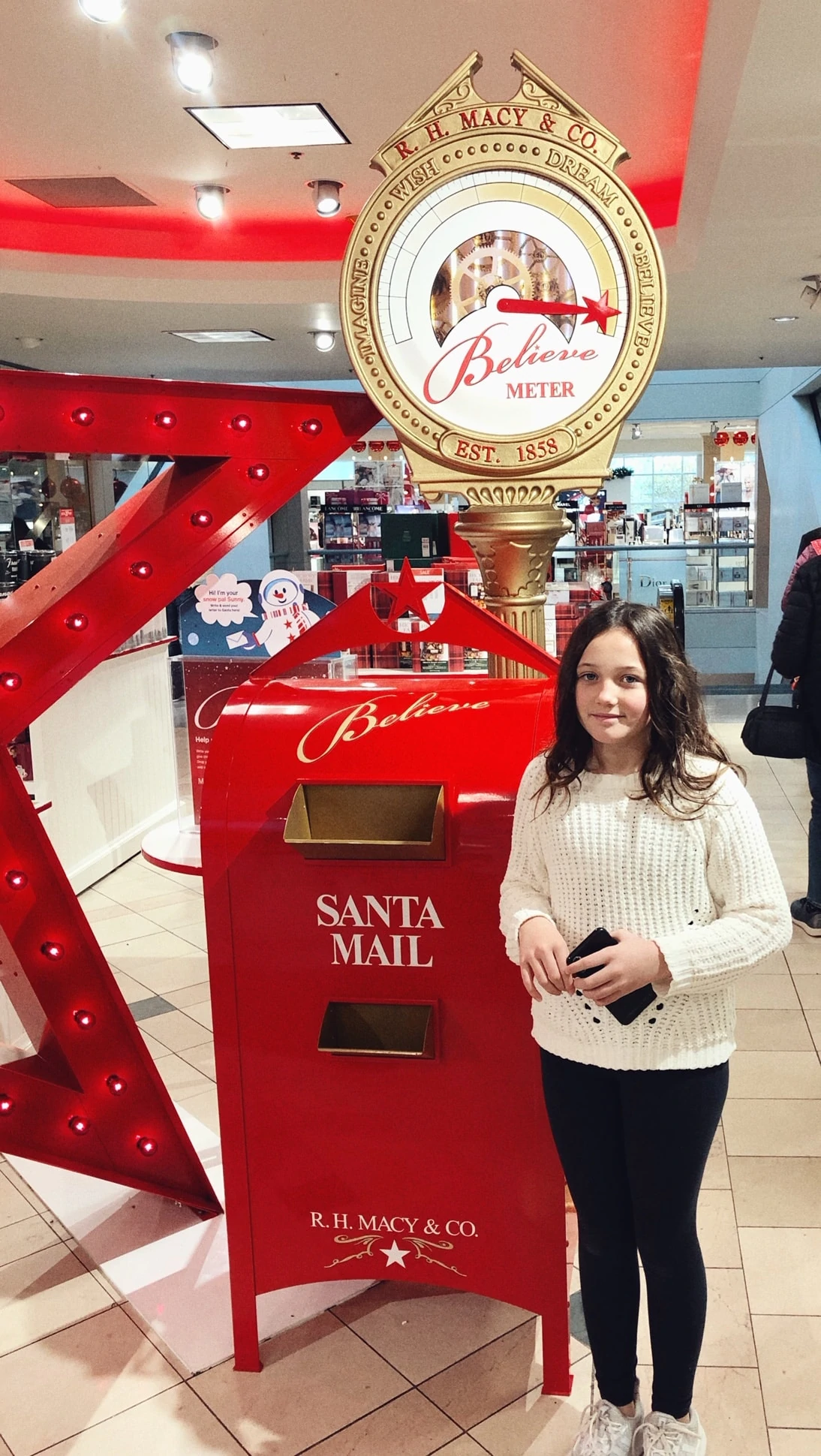 (** Update, we have not been able to confirm they will be running this program again this year, so let us know if you see the drop boxes at your local Macys – they have had them in past years so we expect them to be there again this year too.)
You can also drop your letters off at many Macys locations (this is the Bellevue store pictured above) and support donations to Make A Wish foundation too. You will want to call your local location ahead of time to make sure they have a participating drop box. You can even write the letters online here.
Send a letter to Santa online:
If your child wants to receive an immediate response and send a letter online – here's another idea I found where you can send a letter to Santa online:
A Letter For Santa.com – this site does not collect any information from you, not even an email, so you don't have to worry about getting an emails. It just takes the information a child fills out & then pops up with an immediate letter for your child from Santa.
You can also use Christmas Letters From Santa, the service we mentioned above, where you can send and receive letters from Santa. Plus, you can get free delivery and $4 off with promo code XMASCACTUS.
What are your favorite ways to send a letter to Santa? Do you have any creative ways you have given Santa the letters from your kids? 
For more information about the 25 Days of Christmas & Christmas Advent activities, check out these posts::