Hot Chocolate Charcuterie Board – So Simple & So Festive!
This post may contain affiliate links and I may be compensated for this post. Please read our disclosure policy here.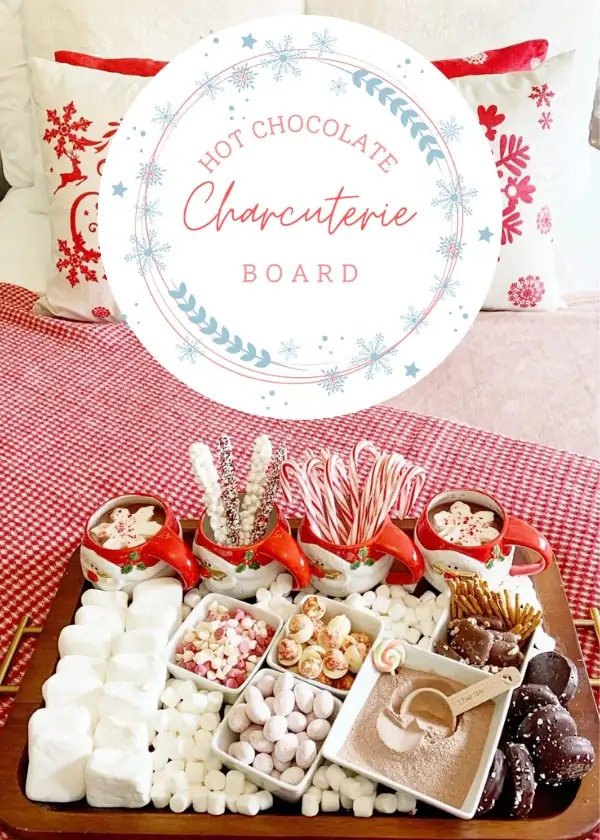 Hot Chocolate Charcuterie Board – So Simple & So Festive!
Looking for a festive and affordable way to make the holidays extra fun for your family? How about putting together a Hot Chocolate Charcuterie Board. These are so fun, yet won't break the bank. I just made one for a holiday craft party we hosted at our house, and it was loved by the kids and adults alike.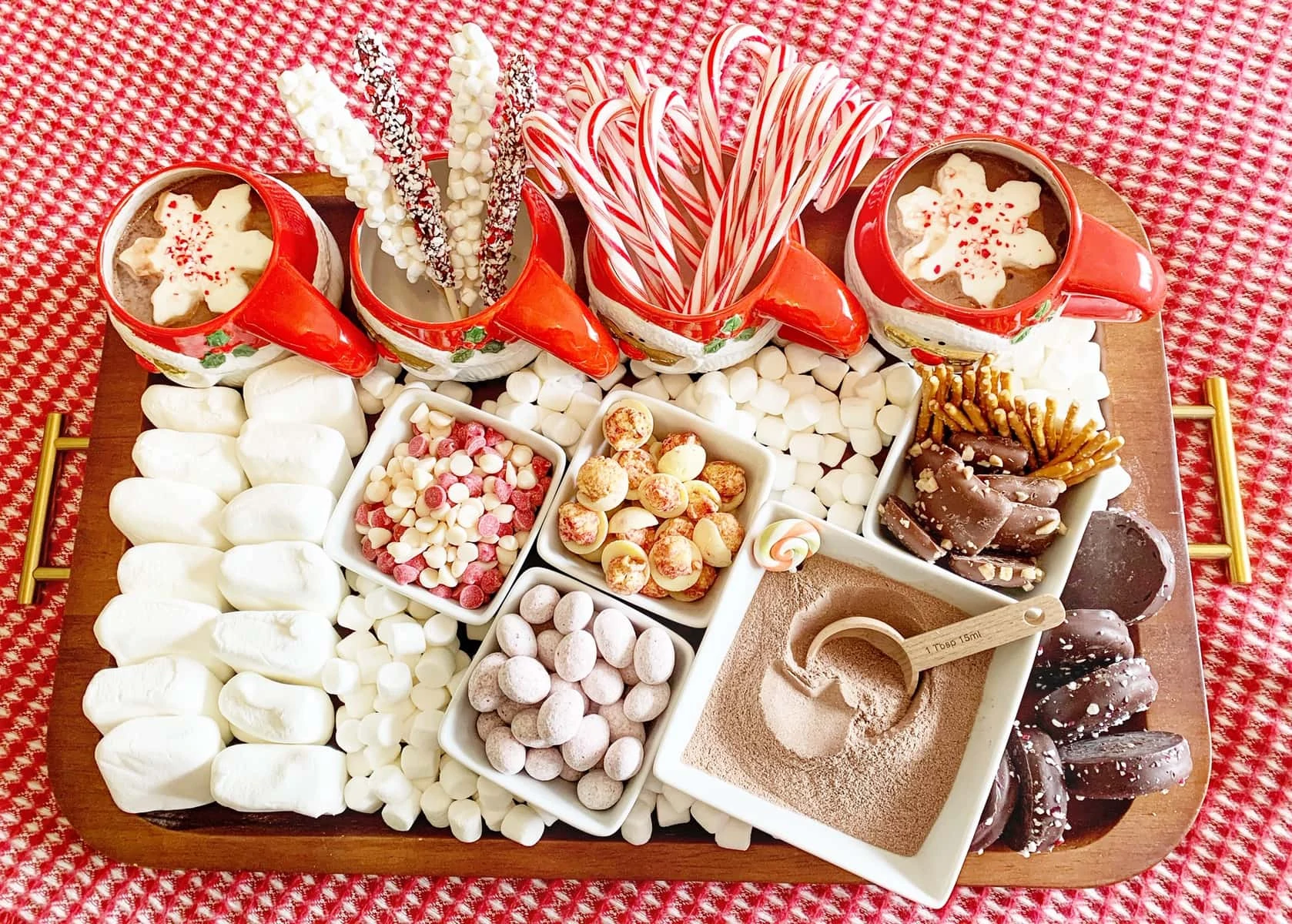 Hot Cocoa Charcuterie Board – Simple & Affordable Idea!
Another fun idea for these, is to make them as a gift. We will show you how to do that below too, but if you are shopping for that person that you are just not sure what to get – this is a really fun gift!
I love to put these out when we have any kind of holiday party. Everyone from young to old gets excited about making a cup of hot chocolate this time of the year.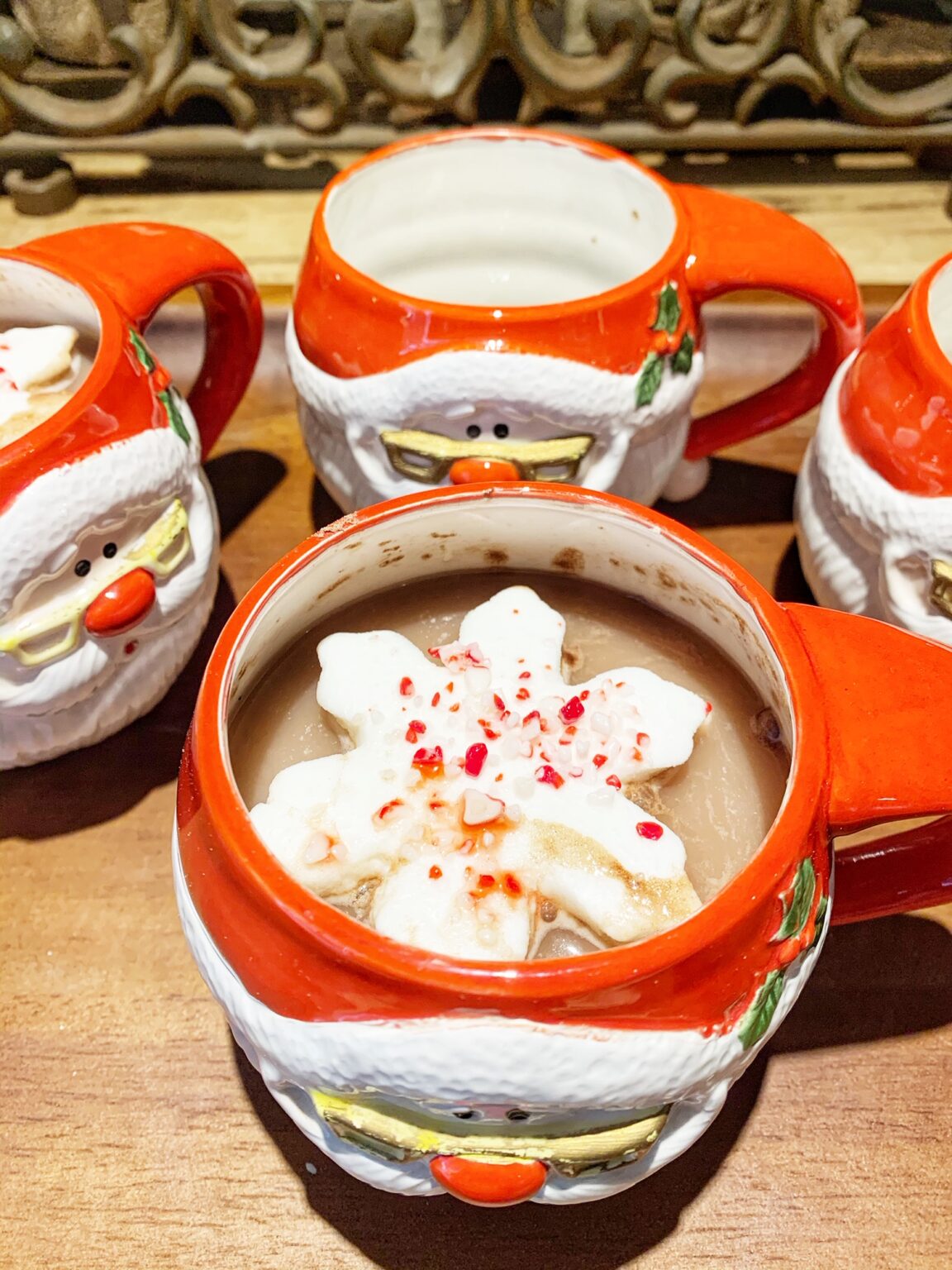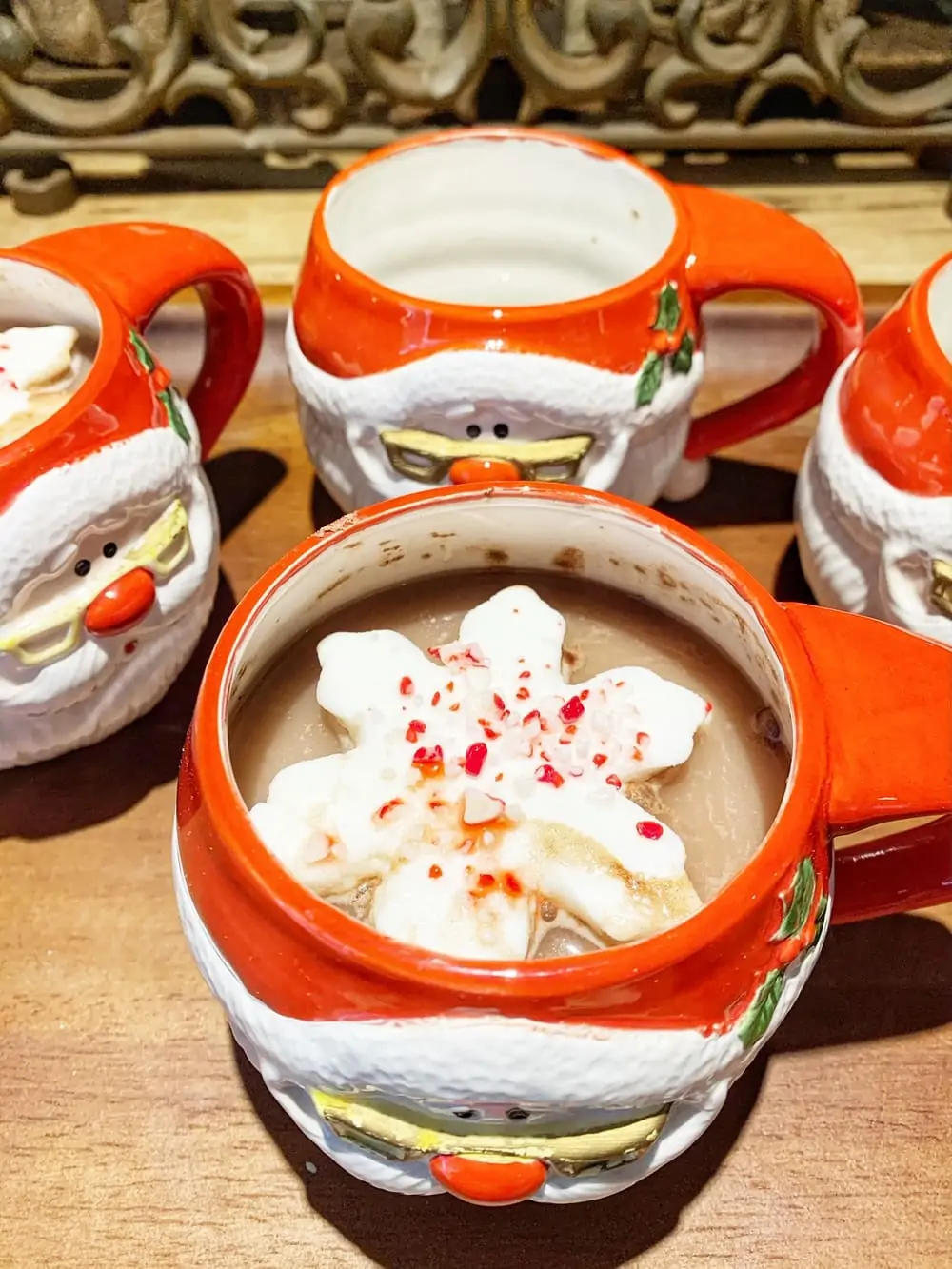 I have these vintage Santa mugs I found at Frederick and Nelsons years ago, but I also found similar looking ones at the Dollar store this past year for just a dollar each! Use whatever mugs you like best to serve your hot chocolate in.
We found these fun star shaped marshmallows to add, to really theme it, but a few of the campfire shaped marshmallows are just as fun for guests.
(you can click on the items in the picture above to shop all the items we used to make our board)
I like to include both the smores style marshmallows (just takes one per cup for these ones) and the mini marshmallows in my set up. In addition to Marshmallows here are some more fun ingredients to shop for to make the best Hot Chocolate Charcuterie Boards:
Hot cocoa mix (your favorite)
Candy Canes or candy sticks to mix their hot cocoa
Various Marshmallows (we put out snowflake shaped marshmallows, smores size marshmallows, mini marshmallows and marshmallow cream – and they all got used!)
Mini white chocolate and peppermint chocolate chips to melt in their hot cocoa cups
Various small treats to snack on on the side of their cup of hot cocoa
Whip Cream (not shown)
Chocolate syrup for an extra chocolate drizzle (also not shown). You can use dark chocolate syrup, milk chocolate or white chocolate. You can even put out caramel syrup if you want.
pretzel sticks (also for stirring, and create that sweet and salty mix)
Sprinkles
You can even make an adult version by adding a little peppermint schnapps on the side if you are making this for a more grown up party.
Hot Chocolate mix (I have a chocolate mint mix included here, but you could also use regular hot chocolate, white chocolate hot chocolate, or have a mix ready on the stove or in a slow cooker, then just put the toppings out (you can find our Starbucks Copy Cat Hot Chocolate Recipe here if you want to make it ahead of time).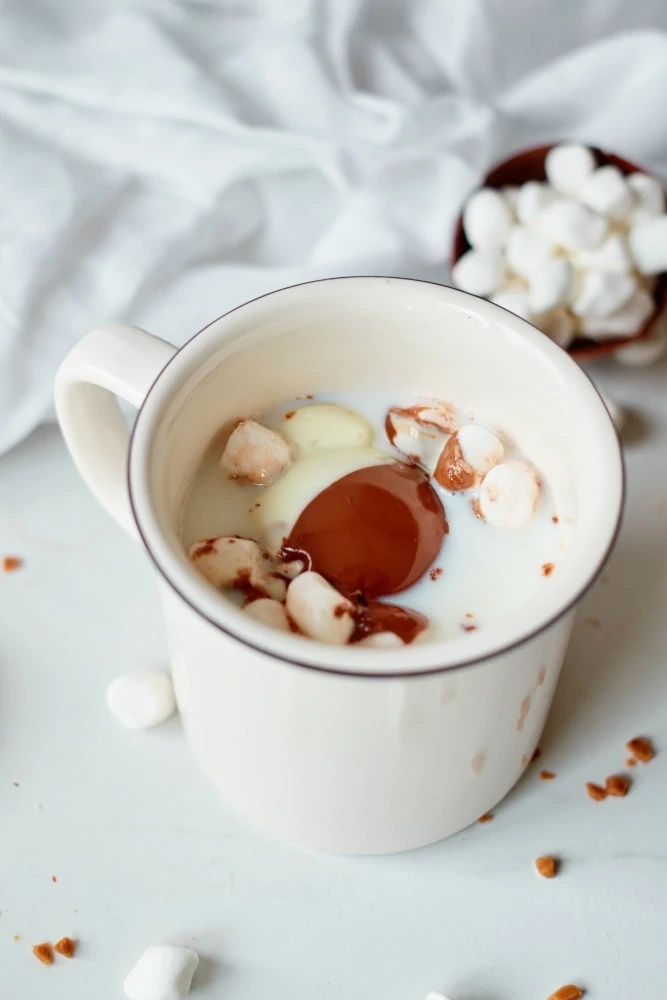 If you really want to take your Hot Chocolate Charcuterie Board to the next level, you could make these Hot Chocolate Bombs with White Chocolate + Caramel ahead of time, that your guests can use to make their cup of hot chocolate, and then add toppings to that. If you like this idea we also have these recipes you can use too: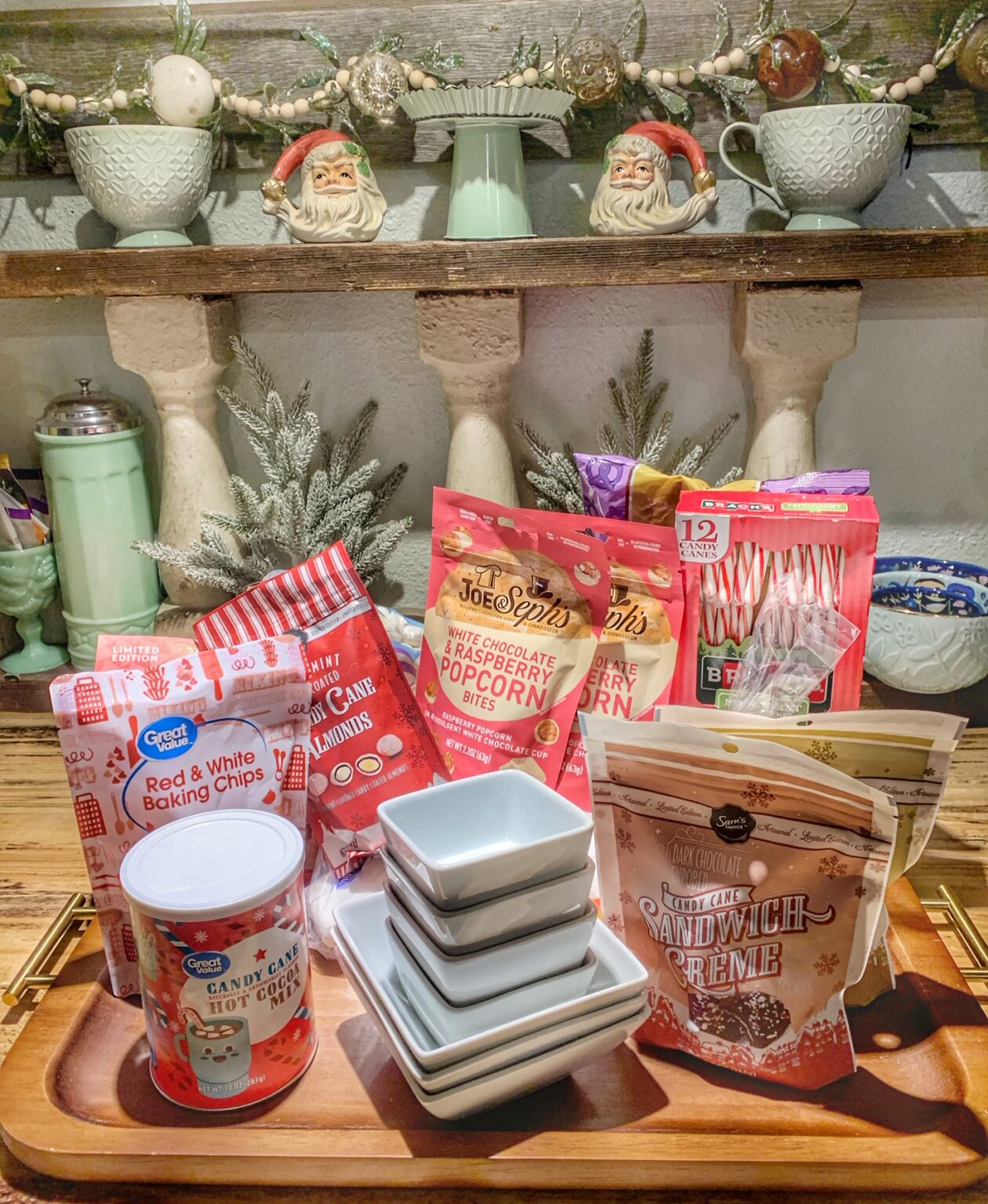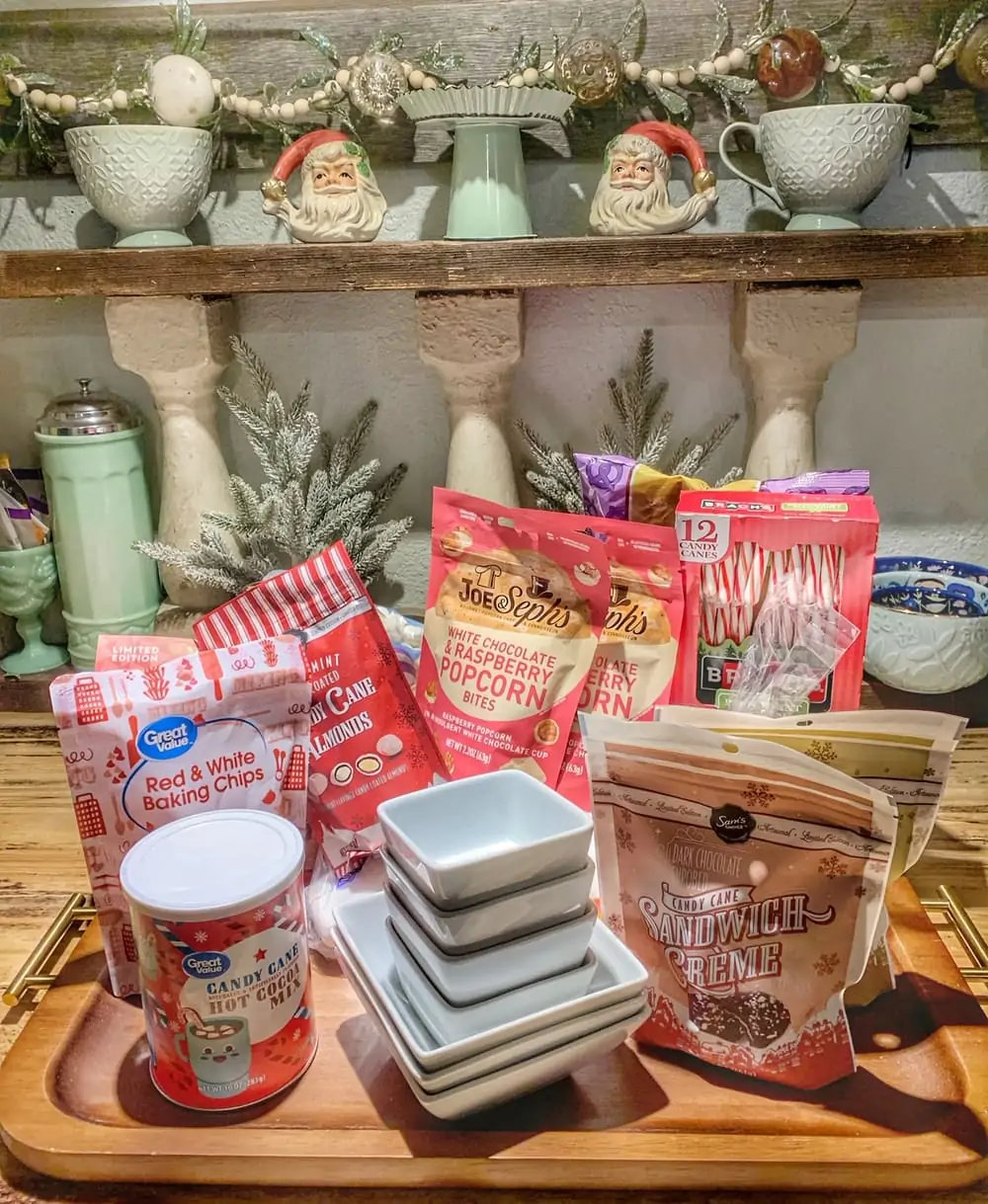 If you want to turn it into a gift, here are some ideas that we used in our Hot Chocolate Charcuterie Board here. You could put them all on a tray (like above) and then wrap that tray in cellophane and ribbon to get it ready to gift!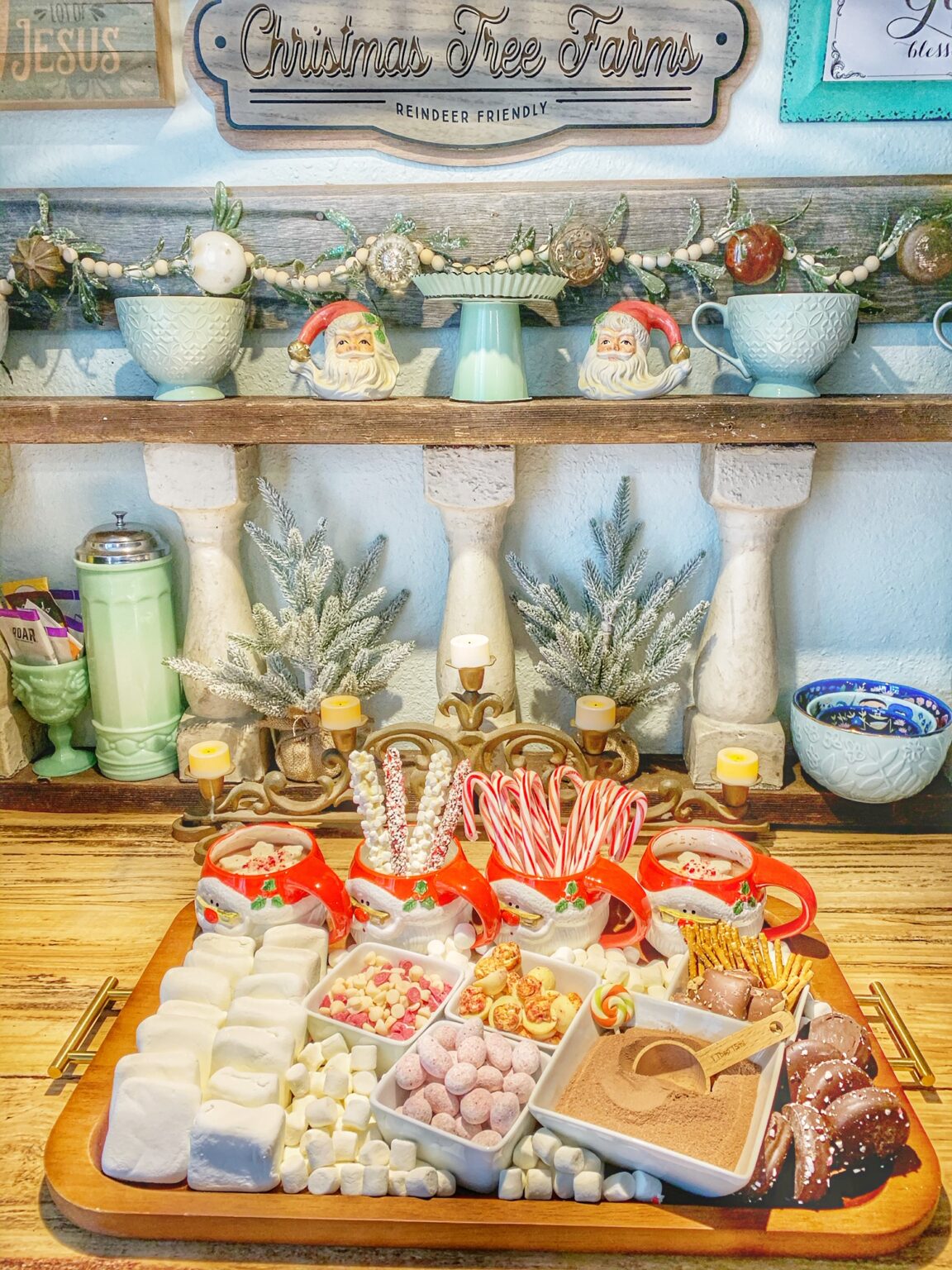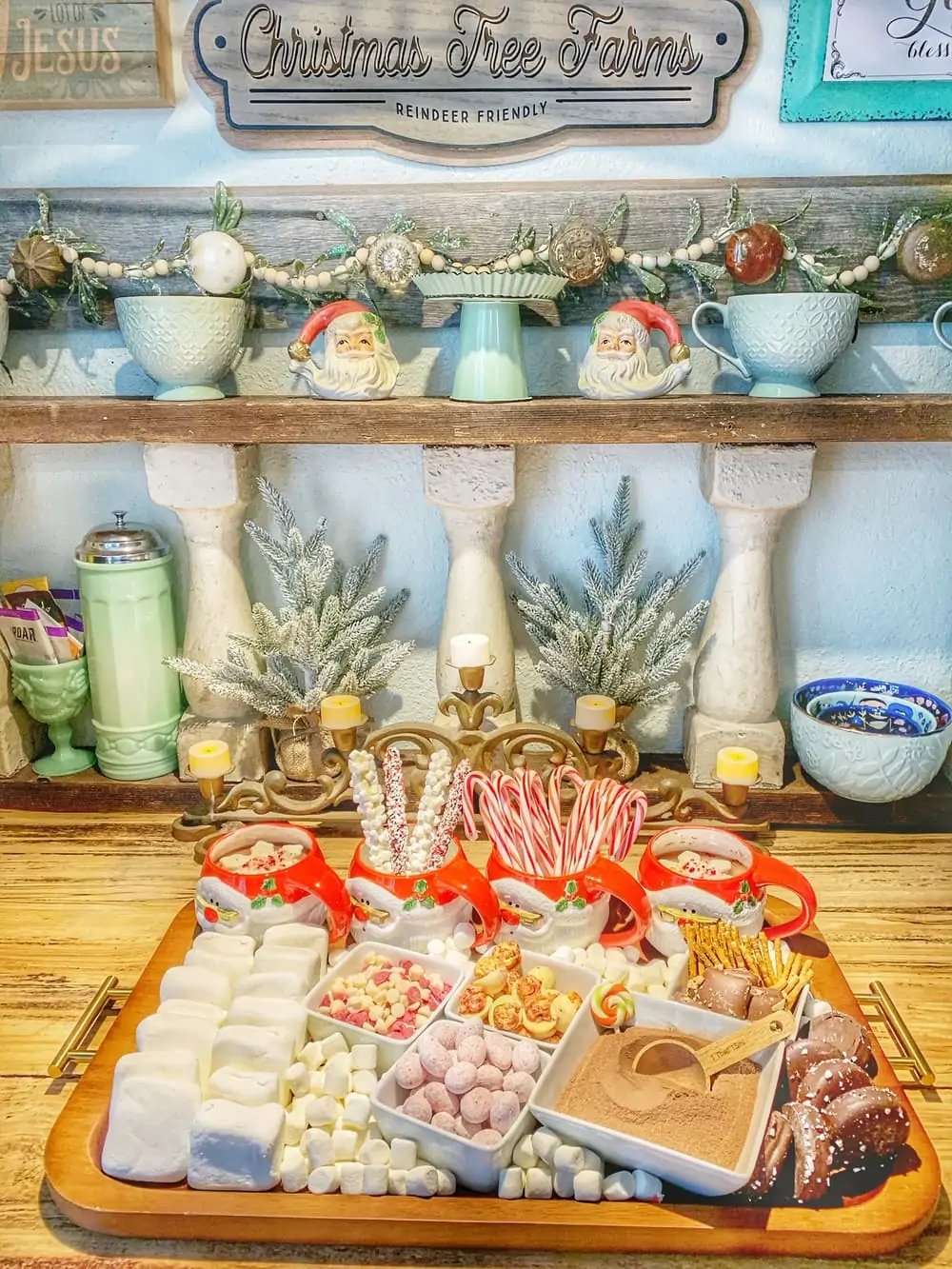 You really can use so many different ingredients to make your own Hot Chocolate Charcuterie Board, and they really are pretty affordable ingredients. I think this is about one of the most affordable ways to put together a charcuterie board (you could even get most of them at the Dollar store if you wanted to.
One of the reasons I love to do these at the holidays, is that they turn out so beautiful (and festive), but really only require simple ingredients that you should be able to pick up at any grocery store. It is one of those things you can do that your guests will never know how simple it really was to make.
The other fun thing about this is that it satisfies two things that I love to put out at a party. It provides a beverage as well as some snacking/dessert items. And you can use this one as inspiration, but create whatever look goes with your home decor (ie switch out the santa mugs for clean white mugs and a white tray if that is a better fit for you).
If you really want to jazz it up, you can take it to the next level by making a simple chalk board sign to put behind it too. I made the one above out of scrap wood for just a couple of dollars. We share a handful of ideas on how to make affordable signs here as well.
Festive Christmas Hot Chocolate Charcuterie Board
You can even serve it in bed Christmas Eve or Christmas morning if you are looking for another idea on how to make that time really special. Get your kids in their Christmas pajamas, put together your hot cocoa board, and some Christmas music – and it is sure to make memories they will carry with them into adulthood.
More Articles You Might Like: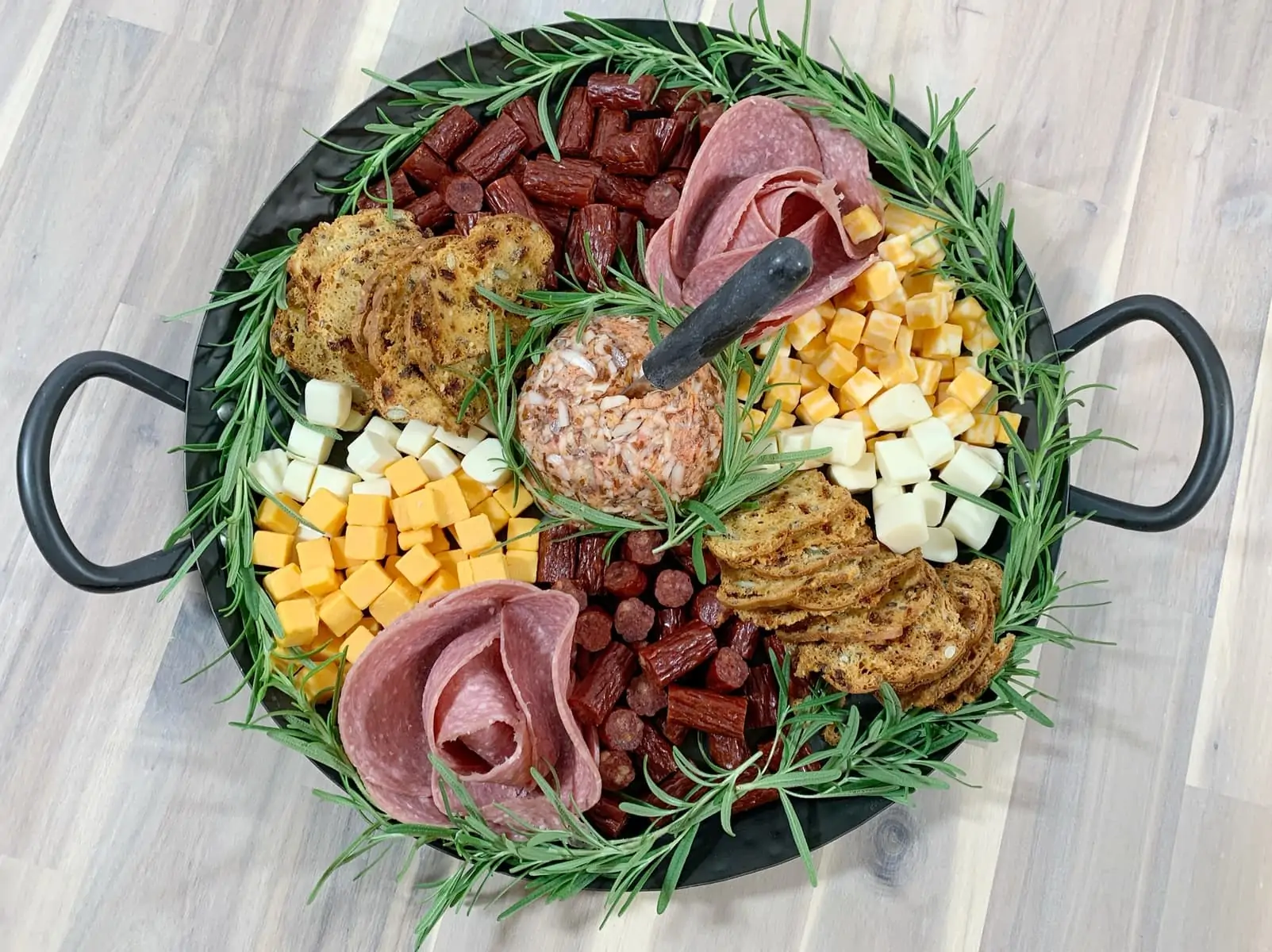 Christmas Wreath Charcuterie Board – Keeping Holiday Entertaining Simple & Fresh with Walmart!