Keep Kids Active & Entertained While They Are Home
This post may contain affiliate links and I may be compensated for this post. Please read our disclosure policy here.

Ideas To Keep Kids Active & Entertained While They Are Home
With the current school closures, and social distancing recommendations, many might be wondering how we can keep our kids active as well as entertained under these circumstances. It can be both difficult and scary to think of ways to get kids out or keep them active right now. Not only have schools been closed, but so have just about all sporting and social activities that keep kids engaged in. So what are some things we can do to make sure our kids get physical activity to stay healthy, as well as stay socially connected for good mental health during these times?
We have put together this resource list with some ideas that families can use to pick and choose what might work for them. This list is meant to provide parents inspiration and resources under the current recommendations – so be sure to pay attention to those as recommendations or restrictions can change quickly in times like this.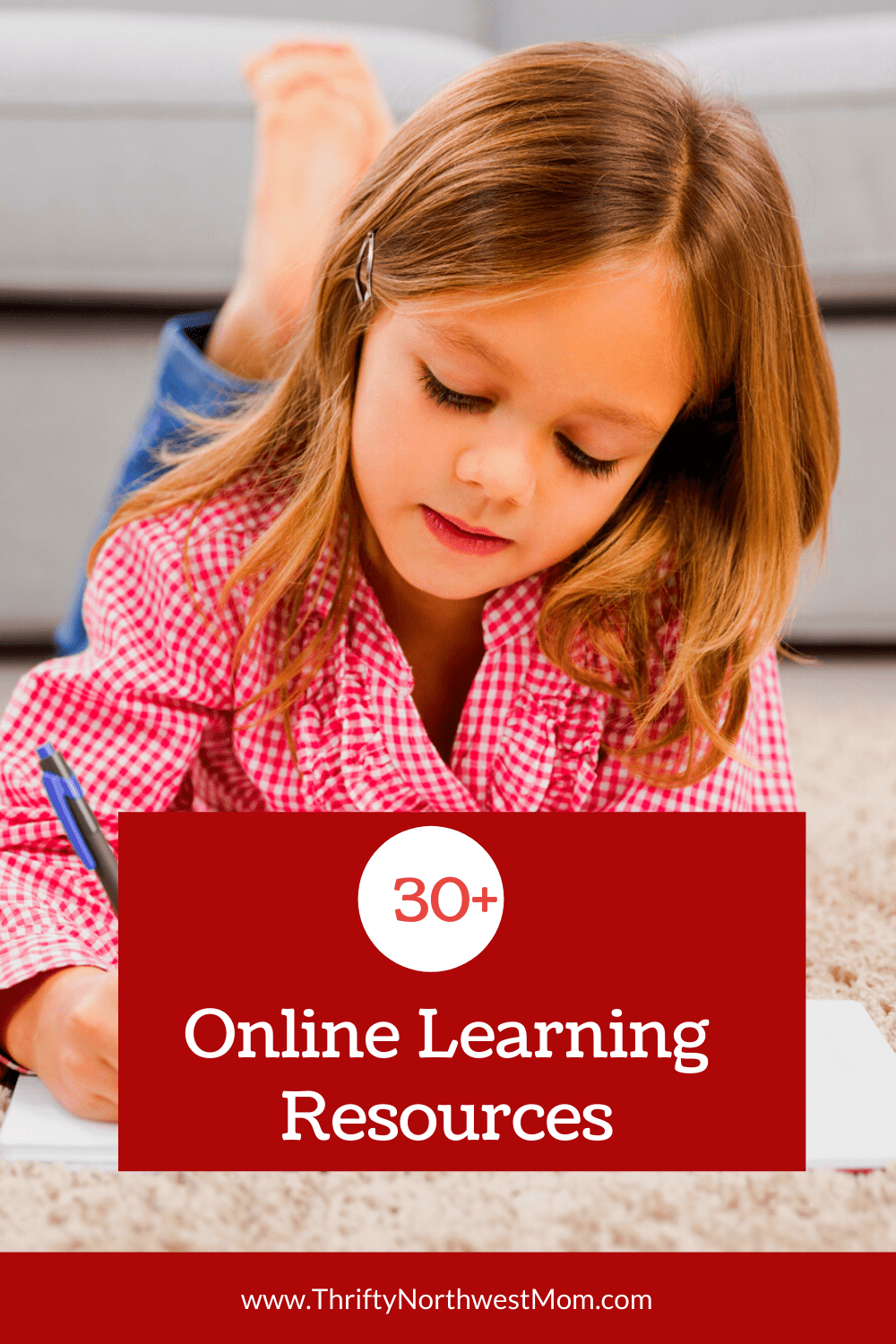 If you are looking for learning resources while your kids are home from school for this extended period, we have put together a list of those here as well.
General Guidelines from Seattle Public Health for Child Gatherings Right Now
Seattle Public Health has put out some general guidelines that parents can use for getting kids together and keeping them active in the middle of this virus outbreak. You can find the full list here. Here are some highlights (and we used this set of parameters to develop our list of ideas).
If your child is sick, keep them home and separated from others.
Social Distancing means staying 6 feet away from others as a general rule.
Teach kids all of the good respiratory habits we have been hearing about (washing hands, coughing into tissue and disposing of it and washing after, don't touch faces, don't share food or drinks, etc).
So How Do We Follow Social Distancing Guidelines for our Kids with Socially Isolating Them? Here are Some Ideas:
Here are some ideas on things to do with your kids while school is out, that will keep them away from large crowds, but hopefully provide some fun or activity. We have listed them under indoor and outdoor activities.
Indoor Activities & Resources

We have lots of ideas you can use for indoor scavenger hunts, as well as a free printable you can use for the scavenger hunt clues, here.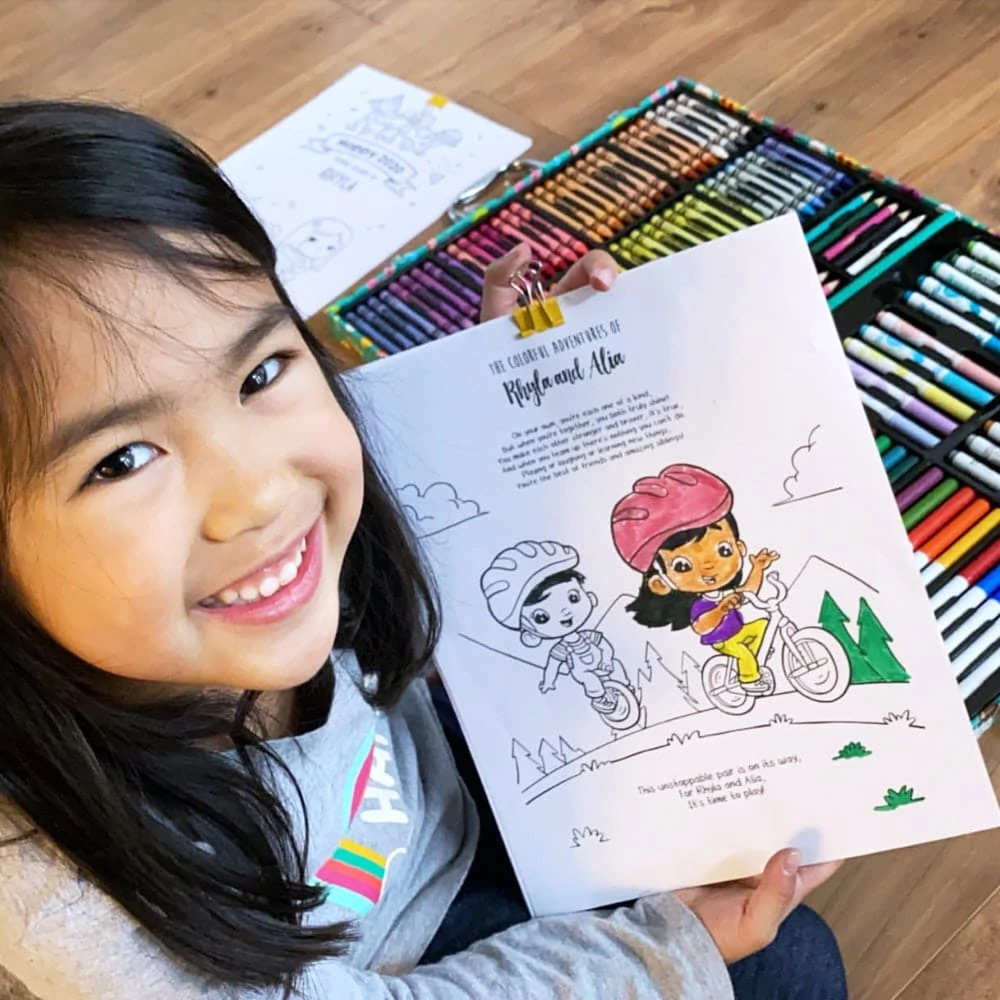 Create a FREE Personalized Coloring Book for Kids
Hooray Heroes offers a number of free resources to families right now, including free printable personalized coloring books for kids!
Stay connected online – 
Interacting online together when possible. If you need help with internet access, Comcast is offering 2 months free internet access to qualifying low income customers here. Some ways that kids can interact together online is by playing kid friendly games like Minecraft or Robux together, for example.  There is also an educational version of Minecraft (my kids play it at school) that you can find here.
Zoom is also offering free access to their video conferencing software, so kids can collaborate on video calls to do school assignments or science projects if parents help coordinate that.
At my house we have loosened up on some of the phone time restrictions – in the sense that I am letting my kids spend some more time than usual on Facetime group calls with their friends in the evening to stay connected. Room doors are open, and for us it has been a good way for them to stay connected with their friends under the current conditions. You will have to decide what works best for your family, but this is something that has helped my kids not miss their social time as much.
Other online resources that are free, to help keep kids entertained include:
Amazon FreeTime Unlimited – FREE For One Month & 3 Months For $0.99 Cents!
Amazon Freetime will provide you access to free ebooks for kids, learning apps, educational games and more.

Take a Virtual Field Trip or Virtual Vacation – 
Kids can virtually get out of the house, and do some exploring all over the world with todays technology.  There are a number of online sites that kids can take a virtual field trip, and imagine being there. These include museums, aquariums and even Disneyland! Some of these resources include:
Virtual Vacations – 
You can virtually ride rides or explore Disneyland!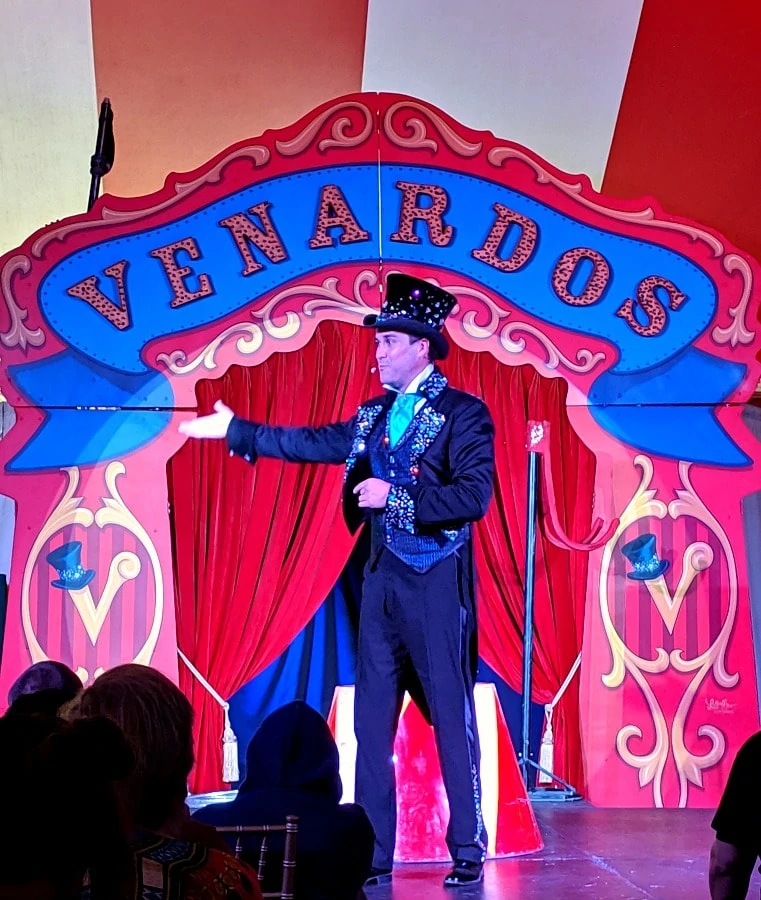 Check out the Verandus Circus virtually! 
New videos will be posted weekly on Thursdays at 10:00am Pacific/1:00pm Eastern Content is meant to entertain the whole family, as do our shows, but a great resource for the kids to enjoy some high quality, trustworthy entertainment. Find their live videos on their Facebook page here.
Virtual Field Trip Ideas – 
Plus, google more ideas for "virtual field trips for kids" for more ideas.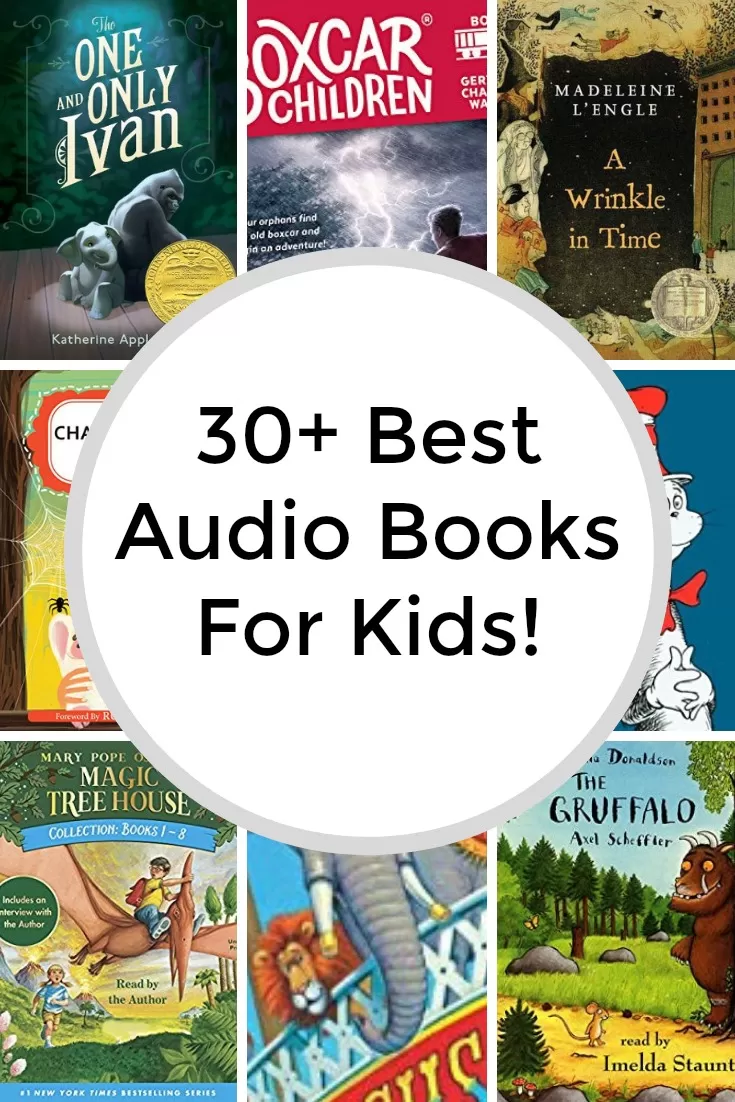 Get Lost in a Story – Listen to Audio Books for Free – 
Get a FREE Audible Trial for Kids (with free audio books included), and then check out our 30+ Audio Book recommendations for kids here.
Many public libraries also offer ebook downloads for free, if you download their app.
It looks like Audible has also opened up a section of Kids Audio Books for free here too!
Get STEAM Learning Activity Kits for Kids to Have Fun With – 
Kiwi Crate offers a number of options here, from art kits, to science and chemistry projects to robotics and more! My kids love these and they are offering on demand kits now (vs just subscription offers). That means you can buy what you want and have it shipped to you after purchase, just like any other online store.
They also just released a number of free resources for families, like printable STEAM activities and toolkits for parents!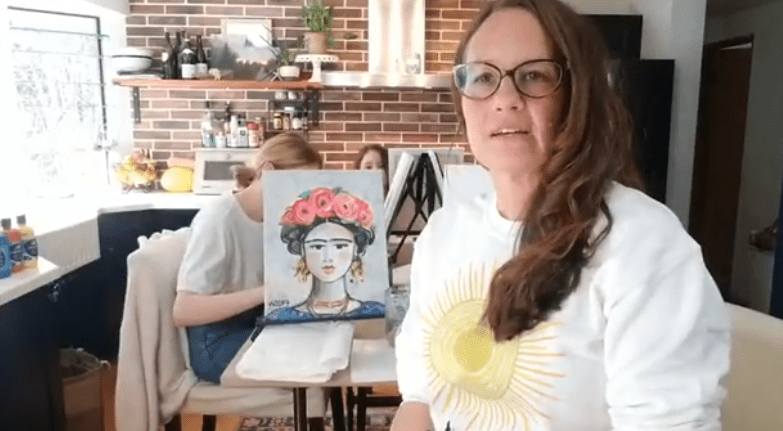 Craft or Project Days –
A fun idea here is to set kids up outside (at a distance from each other), and let them get creative with an art project. I love to set up live videos like this one (a mom from Gig Harbor teaching art online), and an easel and canvas for my kids to get some remote art class opportunities.
We have some kid friendly arts and craft project ideas on this page here too. Things like slime recipes, Easter projects, homemade play dough, duct tape projects and more.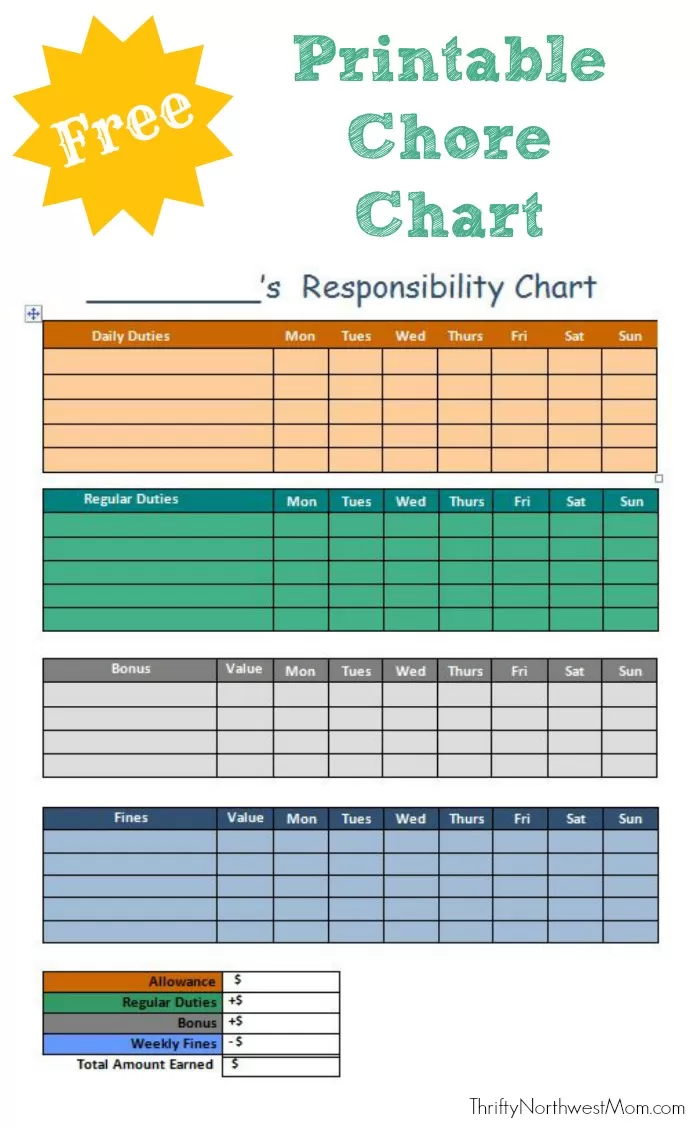 Keep Chores Fun – 
Keeping kids in a routine with help with the extra time at home. Chores are often part of the routine, and we share 5 Games you can use to make chore time fun for kids here. Plus we have a free printable chore chart you can use here, to help create and maintain that routine.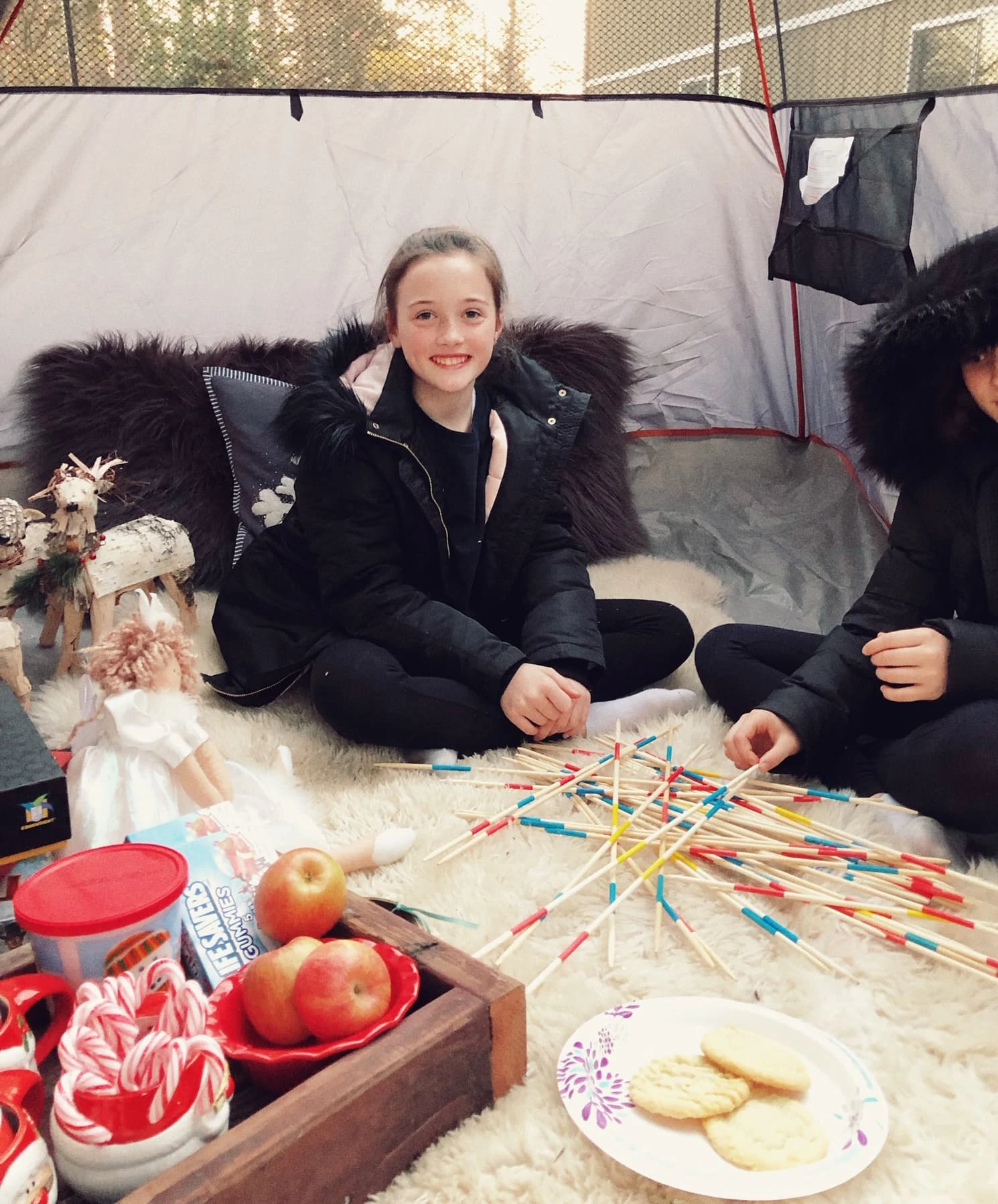 Outdoor Activities
** With all of these ideas we recommend folks bring disinfecting wipes, and sanitizers, and practice the same hygiene standards that we keep hearing about to prevent the spread of germs, and keep your distance from others.
Backyard Staycations – 
Do you have a tent you can set up in the backyard (we show you how we set one up in our trampoline over Winter break here, for  some ideas)? If so, set it up for a camp out or just to enjoy a camping atmosphere during the day. Roast some smores from the comfort of your backyard and play some outdoor games. Bring some games into the tent and let them have their own little fort area to hang out in. This ends up being a particularly good way to get kids outdoors if the weather is not great too.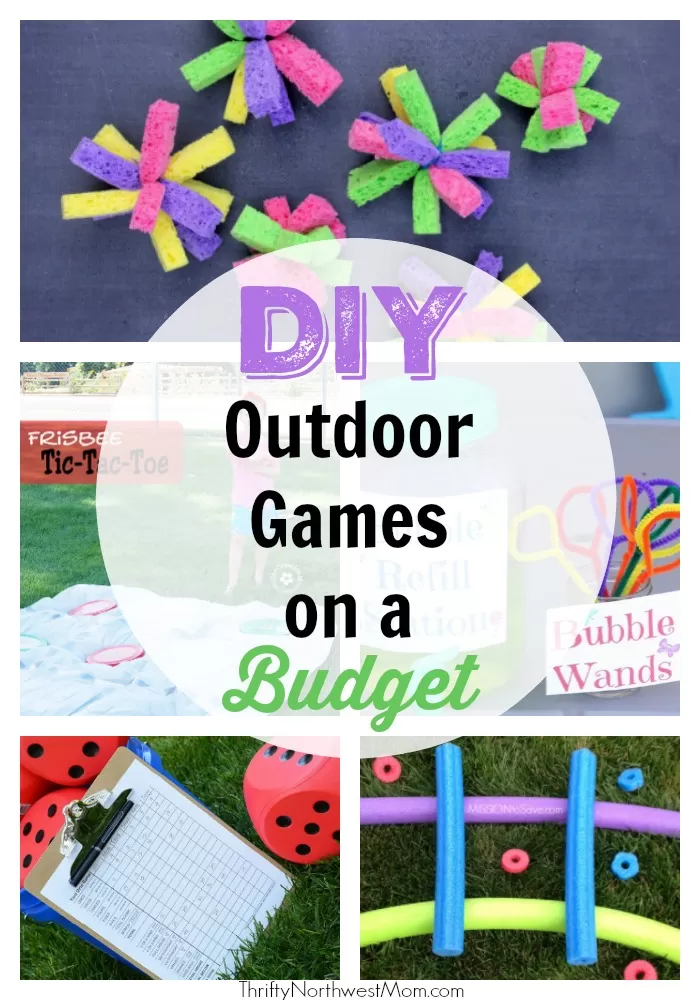 Backyard Games
Set These DIY Backyard Games Up For Your Kids to Enjoy in Their Own Yards
There are some ideas for DIY Backyard Games that might work out for your kids to enjoy in your backyard here.
Sports in your Backyard if You Do Not Have a Sports Court
My kid love athletics, and when they were all shut down for this season we decided we would keep up on those skills, just like we are on school work, so they do not fall behind. The only issue is we do not have large sports equipment or fields in our small backyard. The solution has been to focus on skills training, which can be done in smaller spaces.
If your kids love sports you can do some backyard training drills too. Just find a You Tube Video on Skills Training (insert your childs sport of choice), or make up your own. We picked up some small orange cones, and set them up so kids can dribble a soccer ball or basketball through them for example. Set up a daily drills schedule, just like you do a homework schedule, and it is a great way to keep kids active outside as well as help them not to fall behind if their sport of choice.
Backyard Scavenger Hunt –
Thrifty and Thriving has also put together this Backyards Scavenger Hunt that might be fun for younger kids as well!
Biking 
Biking is a great way to get kids out in the sunshine and fresh air, as well as keeping distanced from each other.
The key to all of these outdoor activity recommendations, is to make sure you are not going to places where there are groups of other people, and that you are keeping your distance. So scope them out first, and make sure to keep your distance during this time. The Backyard Game options will of course be the safest one right now to get kids outside.