Amazon FreeTime Unlimited Now AmazonKids+ (FREE Trial Available)!
This post may contain affiliate links and I may be compensated for this post. Please read our disclosure policy here.
Amazon FreeTime Unlimited is now AmazonKids+
Kids will love Amazon Free Time Unlimited with a 1 month free trial to get their favorite books, games, educational apps, movies & tv shows all in one place.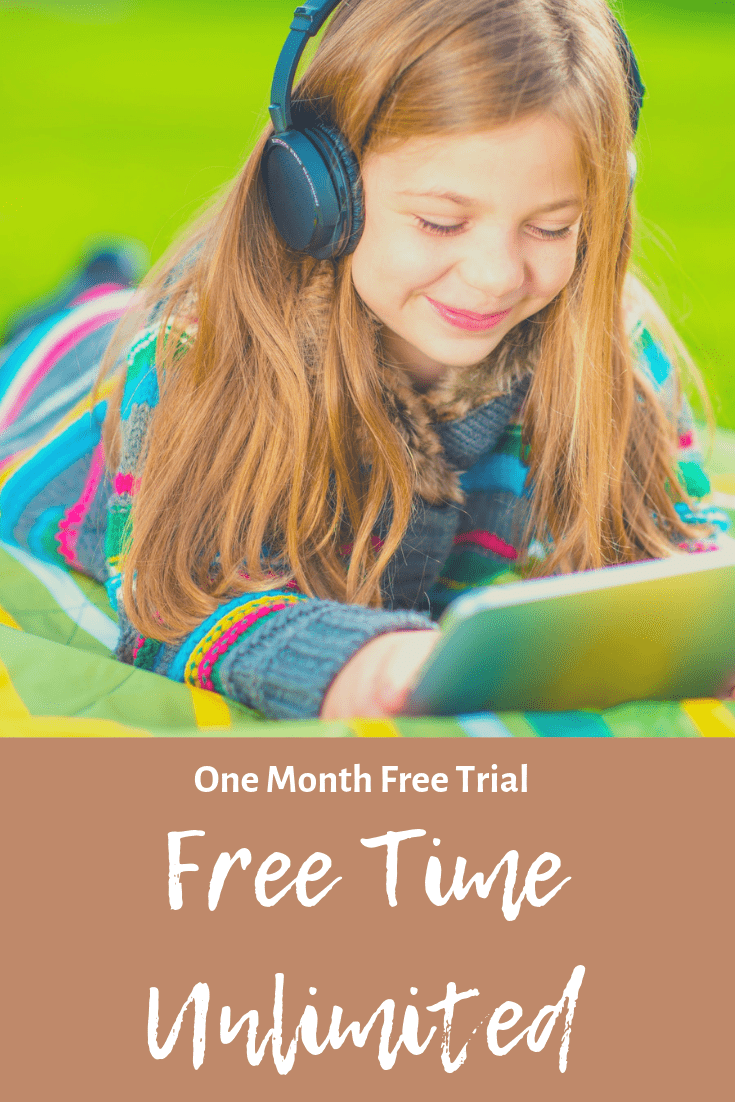 Amazon FreeTime Unlimited – FREE Trial
***UPDATE***  Amazon has changed the name of Amazon FreeTime Unlimited to AmazonKids+, and now offers options for older kids as well. See below on more details of this change.
Amazon is having a couple of current special promotions going on for Amazon Kids FreeTime right now!
Amazon FreeTime and Amazon FreeTime Unlimited are now Amazon Kids and Amazon Kids+.  It has been expanded to include things of interest for kids from 3 to 12 years old (so more content for older kids too). They have also introduced a number of new features for Amazon Kids, including:
New Home Screen Experience: A new home screen theme within Amazon Kids that looks and feels more like a grown-up tablet.
Announcements: If you have an Echo device in your home, kids will now be able to use their Fire tablet to broadcast a message in their voice to everyone in the home. This feature needs to be enabled and parental consent is required.
More Videos and Music: Now kids can enjoy hundreds of new video titles hand-selected for kids ages 6 to 12, including gaming playthrough videos and PG and live-action titles. Kids also now have easy access to music stations from iHeartRadio Family.
       Coursework Updates Directly from School: Alexa Skills are now available to match the learning platform used by your school system, including Canvas, Infinite Campus, Coursera, ParentSquare and Kickboard. Parents and students 13+ can ask, "Alexa, do I have any homework?" to get all your upcoming due dates.
If you need an Alexa Device to do this, Echo Dot for Kids are on sale for $39.99 here.
·       Personalized Schedules: With the Alexa Skill School Schedule Blueprint, just fill out an easy-to-use template from the Alexa app or online to build a personalized schedule that Alexa will read aloud each day, like reminders for class and school activities.
·       Worksheets On-Demand: With the new Jumpstart Alexa Skill, you can ask Alexa to print math, vocabulary, science and writing worksheets, coloring sheets, and more via your wireless printer for every supplemental at-home learning need.


How much does Amazon Freetime Unlimited Cost?
You and your kids are going to love getting all your favorite books, games, educational apps, movies and t.v. shows all in one place. You'll enjoy unlimited access to thousands of hand picked titles for kids ages 3 – 12 (and they break content up into age appropriate categories. Kids can explore a world of age appropriate content on their own.
This could be a fun way to keep kids entertained during travel times too on big road trips for the summertime.
Amazon Kids FreeTime Free Trial Offer – 
If you want to try out the  1 month free trial offer , you can sign up for that here. 
If you're planning some summer travel, this would be a good time to try out the free trial deal, just be sure to sign up for the month you will be traveling.
Keep your kids occupied during the trip (it does require internet connection to access, so you will want to be sure to download some things ahead of time if you won't have that kind of access on road trips or plane flights).
What is Amazon Kids FreeTime?
The Amazon FreeTime App provides kids access to over 20.000 books, games, movies, educational apps and more. It also is set up to provide parents parental controls like setting limits to online time, filter content based on ages, and determine how much time your kids can spend on educational stuff vs just entertainment, etc.
To subscribe to FreeTime Unlimited, you will need to set up an Amazon child profile and a 1-Click credit card. At the end of any applicable free trial period, you authorize us to charge your 1-Click credit card or another available payment method on file the monthly fee (see pricing details below) plus applicable tax until you cancel. You may cancel Amazon FreeTime Unlimited at anytime.from within the FreeTime section of Settings on your Fire tablet, Kindle, or Android device.
How Much is Amazon FreeTime?
After the free trial period, it is $2.99 month for one child for Prime Members or $4.99 for non-Prime members (and there are annual plans too, so below for promotions on that). You can also sign up as a family if you want more than one child to be able to access it. The family plan is currently $6.99 a month for Prime members and $9.99 for others.
Right now the one year family plan is $69 for the full year (regularly $83). That works out to about $5.75 per month (vs $6.99 per month if you pay for family plan as a Prime member on a monthly basis). So you access for all of your kids for one year. This is currently the best offer we could find for the Amazon Kids FreeTime Unlimited.
Amazon FreeTime Review
A couple of things to know about using it in real life. It definitely is more affordable if you have a Prime account, so that is a bonus. There are age categories you can select from, but I would say the sweet spot is preschool to mid elementary ages.
It does require that you download many of the apps, so memory can be an issue if you do not have a lot of memory (my kids would download, then delete and download new ones, to keep the content fresh for them).
You will also want to test the apps you have downloaded before leaving, to make sure they do in fact work without connection. The service is best used with internet connection.
Have you tried Amazon FreeTime Unlimited for your family? What are your thoughts on it?