30+ Best Audio Books for Kids
This post may contain affiliate links and I may be compensated for this post. Please read our disclosure policy here.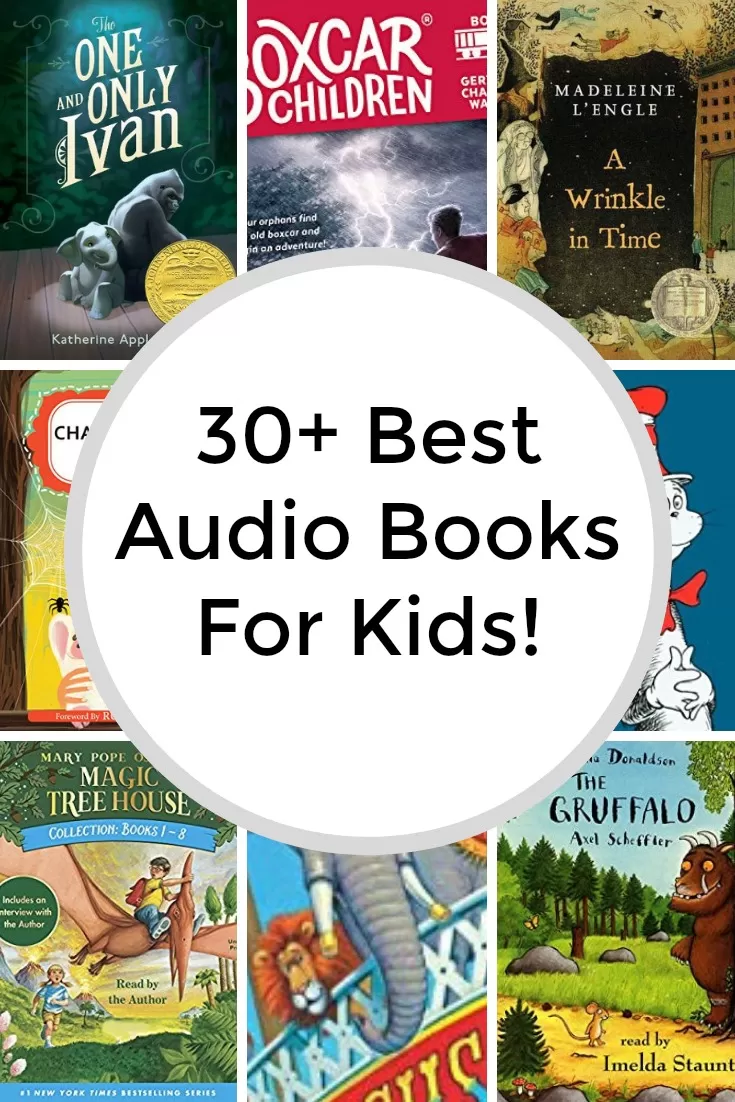 30+ Best Audio Books for Kids
Audio books can be a great way to pass the time on a long car ride, supplement a homeschool classroom, or keep your kids reading without a book in their hand. In our home, we use audio books all the time! Sometimes, we even have them follow along in a physical book! Audio books can be a great tool to keep kids reading if they are just learning to read, or even if they can't read yet. If you are looking for some great audio book options for your kids, you've come to the right place. Here are 25 audio books for kids to listen to, as well as some of our additional recommendations at the end.
If you do not have an audio book membership yet, you can get a free trial of Audible here (including free audio books). This is who our family uses, and it is really simple to use and pick books from each month. Our most recent book we listened to was A Wrinkle In Time, and the kids loved listening to the book much more then the movie even (they had read it ahead of time, but it resonated better with my youngest when she was able to listen to the audio version). A couple nights a week we lay in bed and listen to a couple of chapters together before bed. It is a great way to unwind after a busy day, as well as hang out together with the kids.
Most of these are geared towards elementary age kids, but many are fun for the entire family to listen to together. We have listed over 25 general picks for kids below and then Jen and I share some of our kids favorites as bonus picks below (these are ones our kids specifically picked to share with other kids, so be sure to scroll down for those).
Here are our picks for the 25+ Best Audio Books for Kids (General) ::
(This is a general list, geared at elementary age kids, based on general popularity. You can see our kids specific picks below.)
Here are some of my (Sia's) kids' favorites that they added to this list.
(These are books my girls liked from 4th – 6th grade to give you an indication of age. Since they are audiobooks, some of these are stories that would be interesting for the family to listen to as a whole, and some are more targeted at that age range)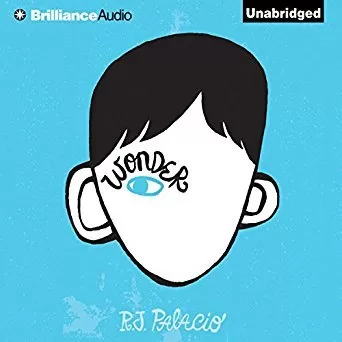 1 – Wonder – Before my kids saw the movie, they enjoyed the book (and like is often the case, they said the book was better)! Wonder is a touching story of a little boy (Auggie) who was born with facial differences and as a result, his mom kept him home from school until the 5th grade. It's a touching story of him integrating into mainstream schooling, during an age of bullying. It's a moving story and has inspired the hashtag #ChooseKind. My kids loved both the book and the movie. It is a good one to listen to with the entire family (interesting for mom and dad too).
2 – The War That Saved My Life – this is one that my kids are currently into, and they learned about if from the many kids at their school who also loved this story. It is about a 9 year old girl named Ada who has been kept inside most of her life, because her mother is embarrassed that she was born with a foot impairment. It is set during war time, and when they send her little brother away for safety, Ada sneaks out to join him. This starts new adventures for Ada and other characters in the book. It is a touching tale of triumph when the odds are stacked against you.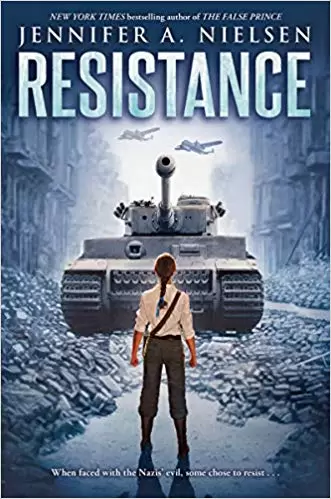 3 – Resistance – Full disclosure here. This is one that mom (me), picked out for the kids. It was not one I could not talk either of my girls into choosing as their picks, so I got it as one of my picks. Once they got into the story, we all enjoyed it (it is a kids book, but I enjoyed listening to this story with them too!). Here is the description from Amazon "Chaya Lindner is a teenager living in Nazi-occupied Poland. Simply being Jewish places her in danger of being killed or sent to the camps. After her little sister is taken away, her younger brother disappears, and her parents all but give up hope, Chaya is determined to make a difference. Using forged papers and her fair features, Chaya becomes a courier and travels between the Jewish ghettos of Poland, smuggling food, papers, and even people. Soon Chaya joins a resistance cell that runs raids on the Nazis' supplies. But after a mission goes terribly wrong, Chaya's network shatters. She is alone and unsure of where to go, until Esther, a member of her cell, finds her and delivers a message that chills Chaya to her core, and sends her on a journey toward an even larger uprising in the works — in the Warsaw Ghetto."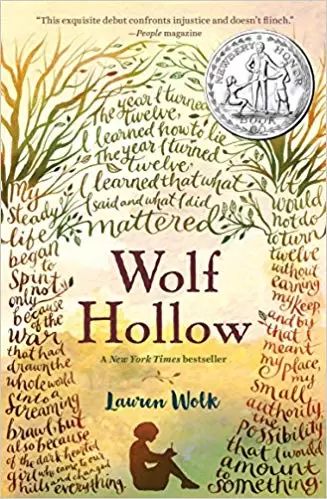 4 – Wolf Hollow – Wolf Hollow is one my girls like and is also a Newberry Honor Book and New York Times Best Seller, so it looks like my kids were not the only ones to like this book. Here is the description of this story from Amazon: " Growing up in the shadows cast by two world wars, Annabelle has lived a mostly quiet, steady life in her small Pennsylvania town. Until the day new student Betty Glengarry walks into her class. Betty quickly reveals herself to be cruel and manipulative, and while her bullying seems isolated at first, things quickly escalate, and reclusive World War I veteran Toby becomes a target of her attacks. While others have always seen Toby's strangeness, Annabelle knows only kindness. She will soon need to find the courage to stand as a lone voice of justice as tensions mount."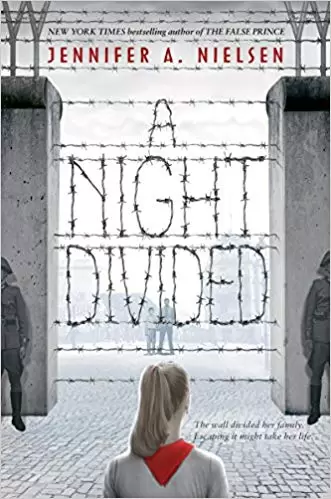 5 –A Night Divided – From New York Times best-selling author Jennifer A. Nielsen comes a stunning thriller about a girl who must escape to freedom after the Berlin Wall divides her family between east and west. With the rise of the Berlin Wall, 12-year-old Gerta finds her family divided overnight. She, her mother, and her brother, Fritz, live on the eastern side, controlled by the Soviets. Her father and middle brother, who had gone west in search of work, cannot return home. Gerta knows it is dangerous to watch the wall, to think forbidden thoughts of freedom, yet she can't help herself.
Here are some of Jen's Kids' favorites that they added to the list::
(I wanted to include some of our favorites from when my girls were younger elementary as well as older elementary )
1. Pippi Longstocking – This classic book was an absolute favorite of my girls as a family read-aloud as we had so many laughs over Pippi's constant antics. If they enjoy this book, make sure to check out the other books in the series: Pippi Goes on Board, Pippi in the South Seas, and Pippi on the Run (these may not be available on audiobook, though). This is a great series to start at any age in elementary school & any age will enjoy the comedic relief in this story. The younger elementary kids will really love this book, though!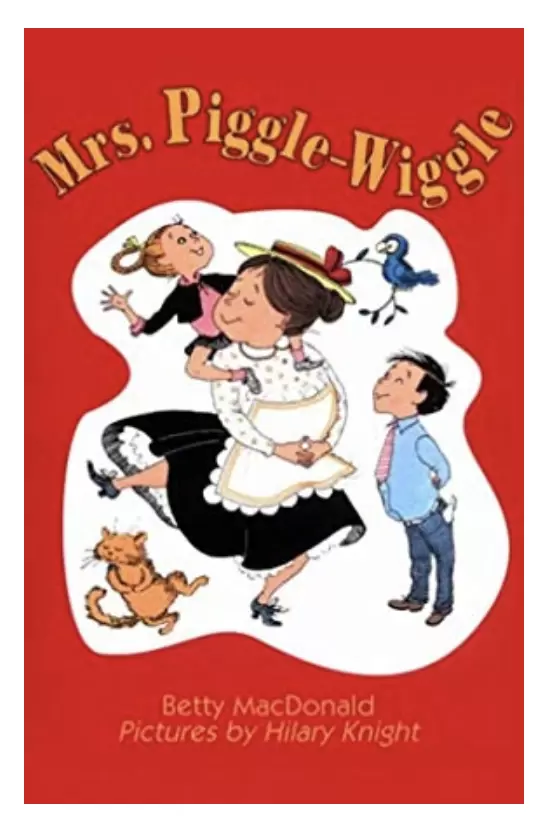 2. Mrs Piggle-Wiggle – Ok so this may be another book you remember from your childhood, but I am someone who loves all the classic books, so they are always ones I encourage my daughters to read.  This was definitely one of their favorite books in the early elementary years.  It is just a fun, lighthearted book that will be a fun listen for the whole family – younger siblings will get a kick out of it, too.  There is a whole series of Mrs Piggle Wiggle books too on Audiobook if you enjoy this first book.
More from Amazon: "Mrs. Piggle-Wiggle lives in an upside-down house and smells like cookies. She was even married to a pirate once. Most of all, she knows everything about children. She can cure them of any ailment. Patsy hates baths. Hubert never puts anything away. Allen eats v-e-r-y slowly. Mrs. Piggle-Wiggle has a treatment for all of them."
3. Number the Stars  – This is a 1990 Newberry Award winner and such a poignant read, teaching kids about WWII & how the Nazis treated the Jewish people, with the setting of Denmark during the war. The age on Common Sense Media suggests ages 9-10 & it would be an excellent book to listen to as the whole family, so you could discuss it together after reading. My older daughter found this to be a powerful story that really made the war & what's she's learned of it so much more real hearing from the kids' perspectives.
Here's Amazon's description: "Ten-year-old Annemarie Johansen and her best friend Ellen Rosen often think of life before the war. It's now 1943, and their life in Copenhagen is filled with school, food shortages, and the Nazi soldiers marching through town. When the Jews of Denmark are "relocated," Ellen moves in with the Johansens and pretends to be one of the family. Soon Annemarie is asked to go on a dangerous mission to save Ellen's life."
4. The Lion, the Witch and the Wardrobe – This is another classic book,  but it is a book that the whole family will enjoy from elementary, teens & adults, that I wanted to mention it in case you haven't had the chance to read/listen to it and have only watched the movie with your kids. We did most of The Chronicles of Narnia series together as a family & it captivated all of us, even starting when my youngest was just in 1st grade, so it really could work for any age. We did this as a nighttime read-aloud, but I think it would be so good to listen to as an audiobook as it would keep you on the edge of your seat.
I always thought that The Lion, The Witch & the Wardrobe was the first book, but The Magician's Nephew is actually the first book and it was really interesting to start with that book to give the back story a bit on some of the characters, so I would recommend starting with it, too.
Let us know what your kids' favorites are in the comments to inspire more options for folks looking for great kids audio book recommendations!
Other Articles You Might Like: