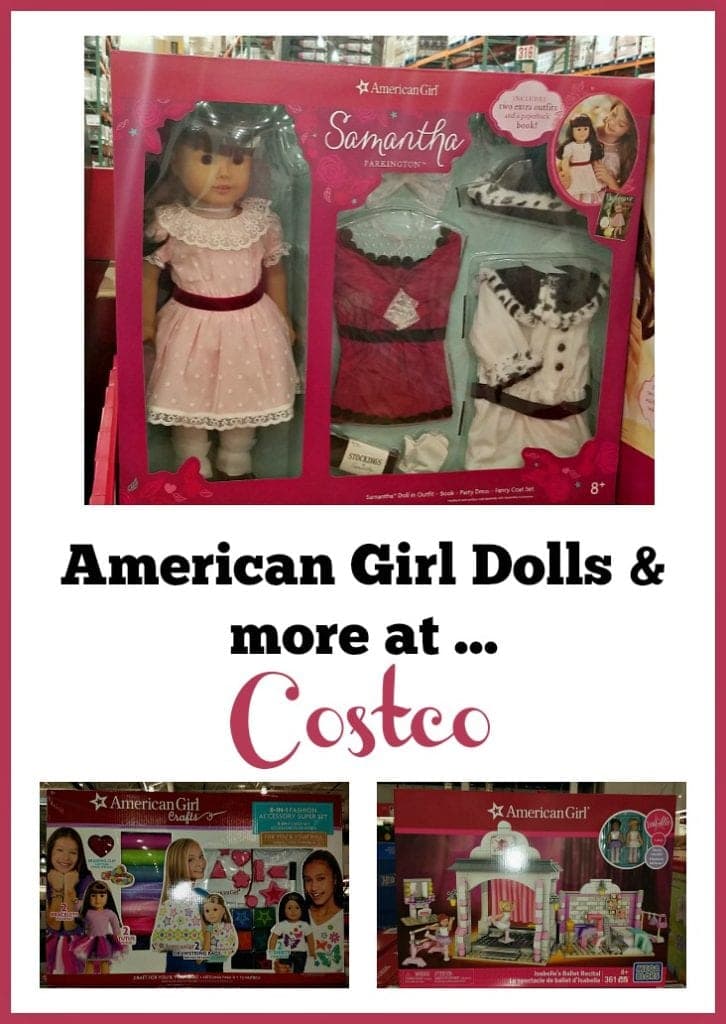 Deals for your American Girl Dolls for Sale at Costco –
Dolls, Pets, Craft Sets & more!
*Update: Costco has updated with new items as they get new stock, so you may want to call ahead first to see what they have available. 
************
Costco is back with some great deals on American Girl items for American Girl doll fans this Christmas season.  I found these items at my local Puyallup store & the Covington store, too but selection may vary by store. Let us know which items you've found at your local Costco store.
It's always hard to find ways to save on American Girl items, so I love that Costco has been offering discounts for a nice variety of  American Girl products as well as American Girl dolls and the Bitty Baby.
American Girl Gift Guide:
Make sure to check out our American Girl Doll Gift Guide with lots of great ideas for the American Girl fan such as ways to save on American Girl dolls, accessories, furniture, clothes, books, movies & much more!!
Costco Toys for Christmas:
And make sure to check out our HUGE list of Costco Christmas toys – these are some of the toys you will find at Costco this Christmastime in 2016.  Costco often starts marking down toys in December, too, so keep checking back to see if they are discounted, too.
American Girl Doll Samantha + Extras – $119.99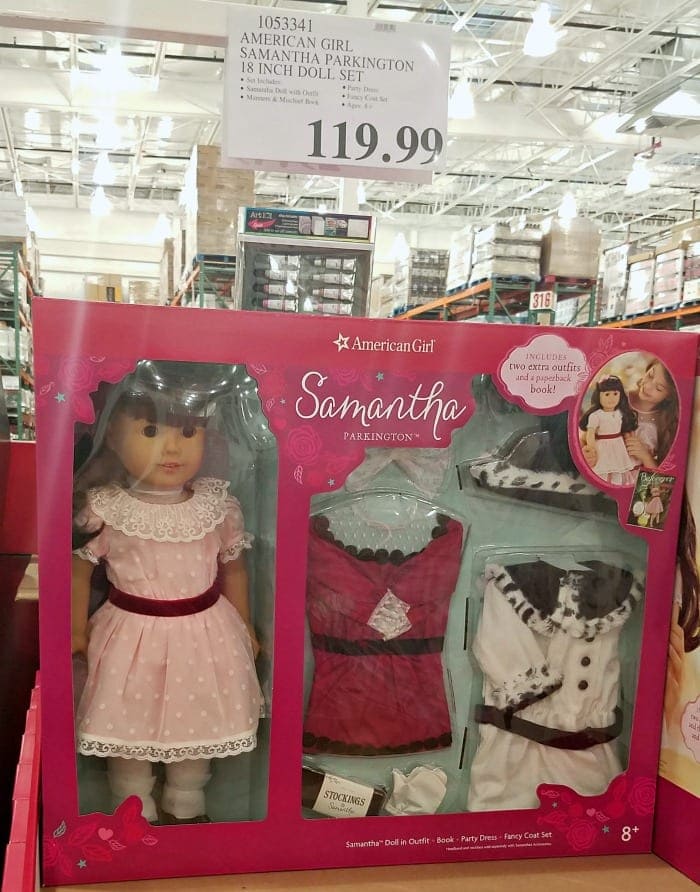 This year, Costco is selling the American Girl Doll, Samantha + extras for $119.99. This set includes the Samantha Doll in her outfit, the Manners & Mischief book, a pretty party dress, and a fancy coat set.
If you were to buy the Samantha doll at the American Girl store, it would be $115 for just the Samantha doll + 1 book. With this set for $5 more, you will get the party dress and the fancy coat set included as well.