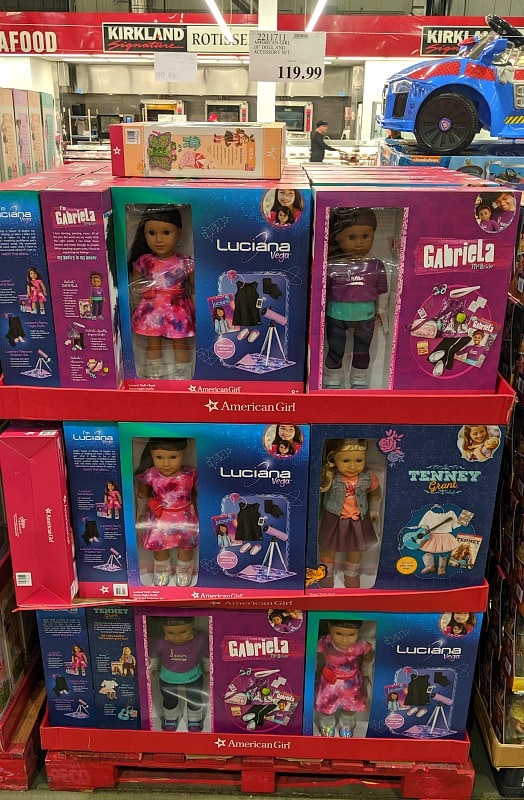 Deals for your American Girl Dolls for Sale at Costco 
(You can also find current American Girl Doll deals going on elsewhere here)!
Costco is back with some great deals on American Girl items for American Girl doll fans this upcoming Christmas season.   I found these items at my local Puyallup store, but selection may vary by store. If you do not see these items at your Costco store, keep checking back as they should be adding these items in the next week or two. There should definitely be a lot more items to come, too, these are just the early deals, but we always see more deals closer to late September/early October, so we will update when we see them in the stores (& let us know if you see them at your stores).
They also tend to sell out faster of some of the items, so if you don't see them at your store, keep checking back as hopefully they will restock fairly often.   Let us know which items you've found at your local Costco store.
It's always hard to find ways to save on American Girl items, so I love that Costco has been offering discounts for a nice variety of  American Girl products for the last few years. I think they will bring in more items than this, too, as the toy selection was still more limited right now.
American Girl Gift Guide:
Make sure to check out our American Girl Doll Gift Guide with lots of great ideas for the American Girl fan such as ways to save on American Girl dolls, accessories, furniture, clothes, books, movies & much more!!
American Girl at Costco::
Dolls on Sale: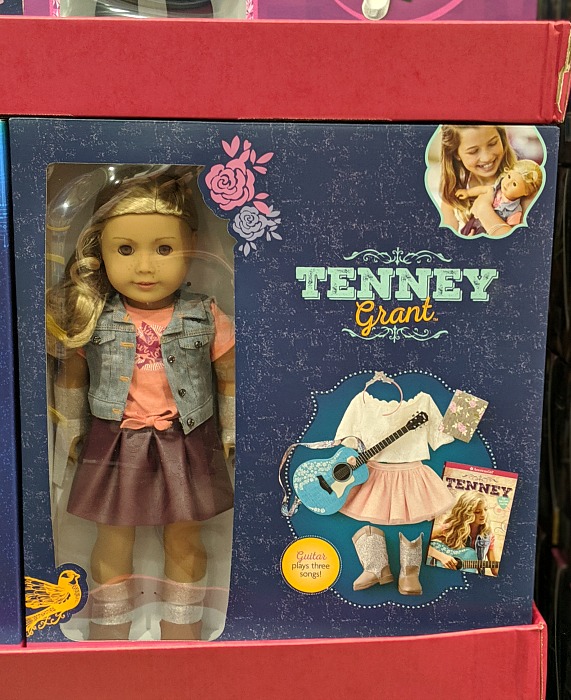 American Girl 18″ Doll + Accessory Set – 3 choices – $119.99 – there are 3 dolls available at Costco (selection may vary based on your Costco location) but at my store there was a Tenney doll, Gabriela doll & Luciana doll.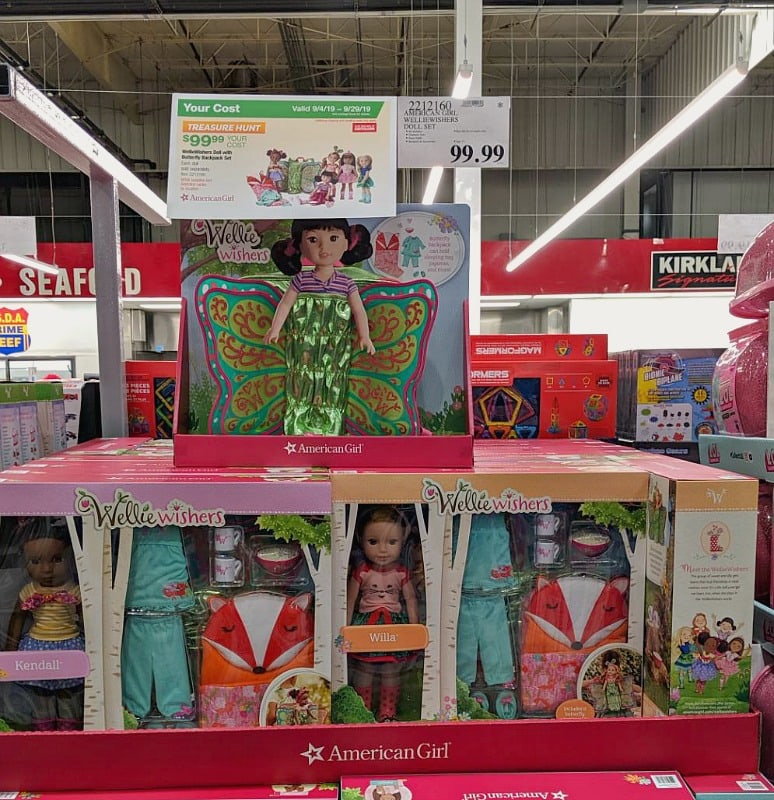 American Girl Wellie Wishers Doll with Butterfly Backpack Set – $99.99
This is a set which includes a Wellie Wishers Doll, extra outfit and a butterfly backpack and accessories. These dolls are recommended for ages 5+. At the American Girl doll site, the doll costs $60, outfits at least $28 & this also includes the backpack & additional accessories, so it's a great price!
American Girl Sets: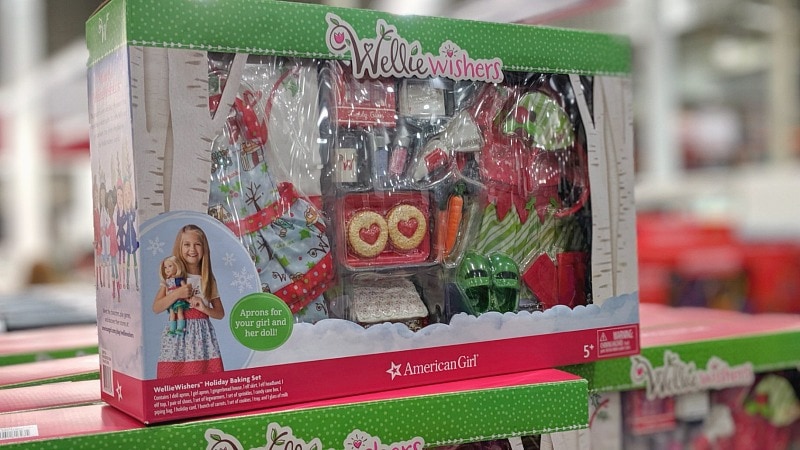 Wellie Wishers Baking Accessory Set – $59.99 (marked down to $44.99 at some Costcos)!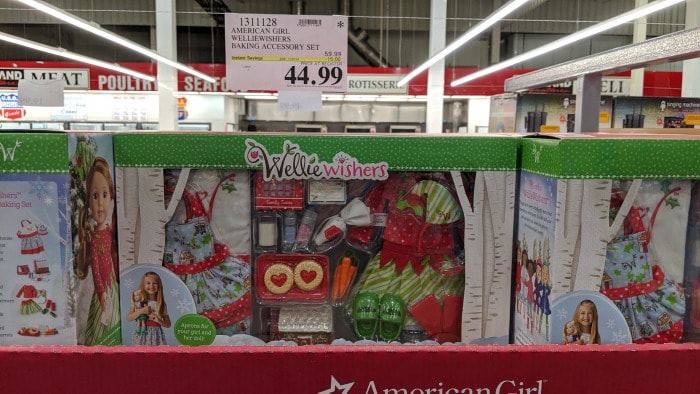 This set includes a milk & cookie set, holiday elf outfit, gingerbread house set, and aprons for the girl & doll.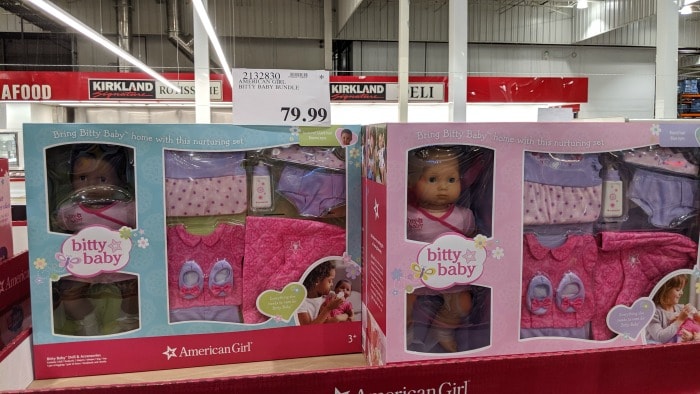 Bity Baby Doll Sets on Sale – $79.99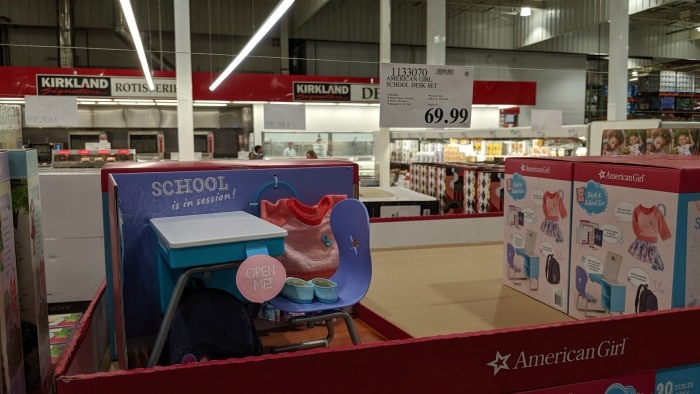 American Girl Doll, Schools in Session Desk Set – $69.99
Here are more American Girl posts you might enjoy:
Save
Save
Save
Save
Save
Save