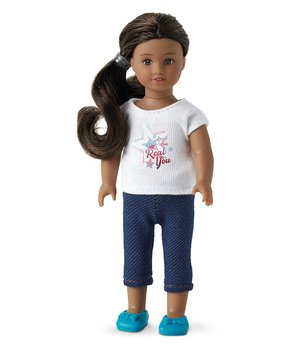 American Girl Sale – $20 off $100 Promo Code
American Girl doll items are so popular, that it can be harder to find savings on American Girl doll furniture, clothing, accessories & more. Right now, the American Girl site is offering a rare promo code, though, for $20 off your purchase of $100 or more – use the promo code: MAGIC at checkout. This can make for some great savings! You can use this promo code on just one item or multiple items to get to the $100 amount needed to use the promo code.
(This promo code does exclude the 18″ dolls & select outlet items, though. Make sure to order by December 13 in order to receive your items before Christmas.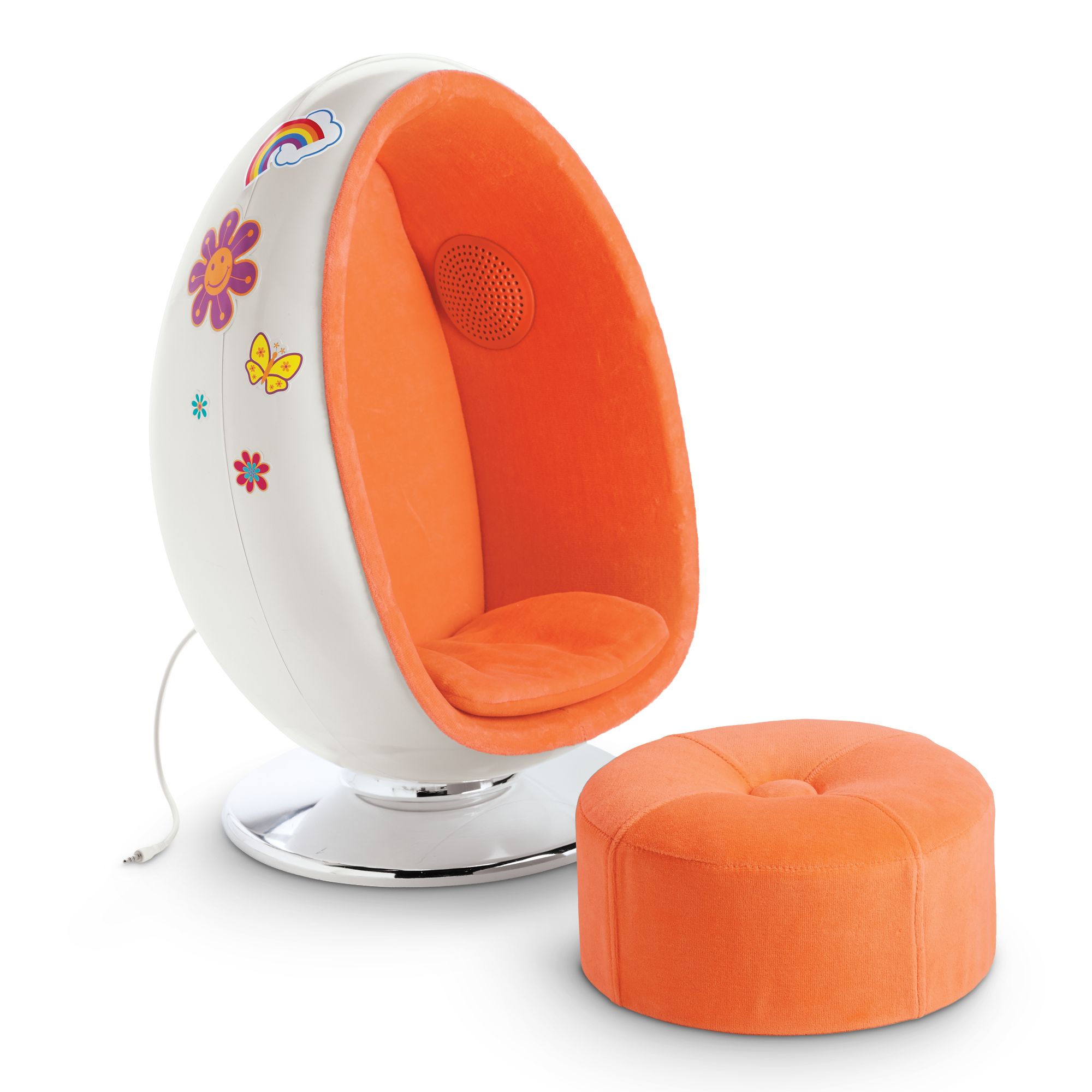 Julie's Egg Chair – $100
Use promo code: MAGIC for $20 off $100
Final Price: $80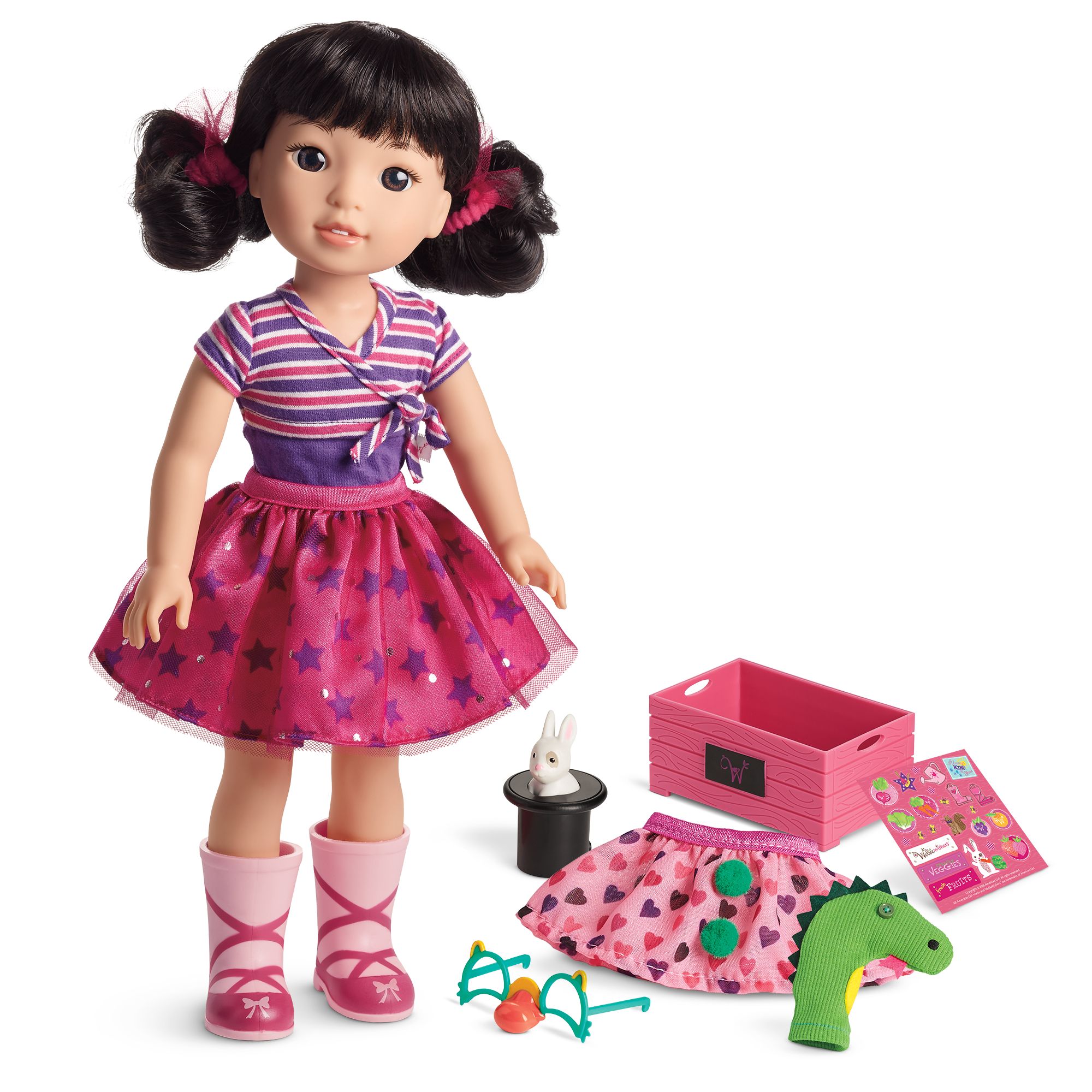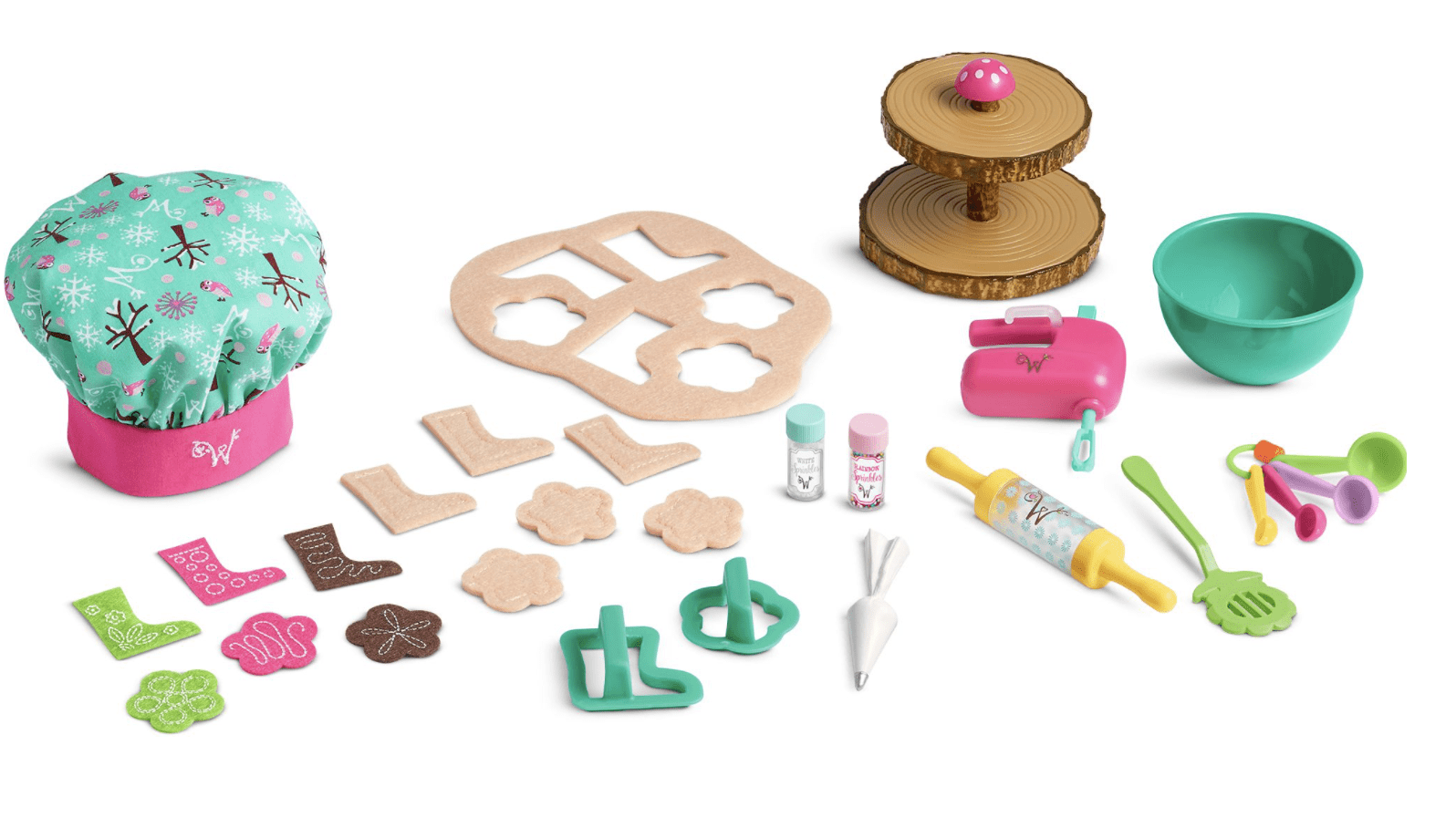 Deal Idea:
Emerson Wellie Wisher Doll & Set the Stage Play Set – $79
American Girl Cookie Baking Set for Wellie Wisher Dolls – $24
Use promo code: MAGIC for $20 off $100
Final Price: $83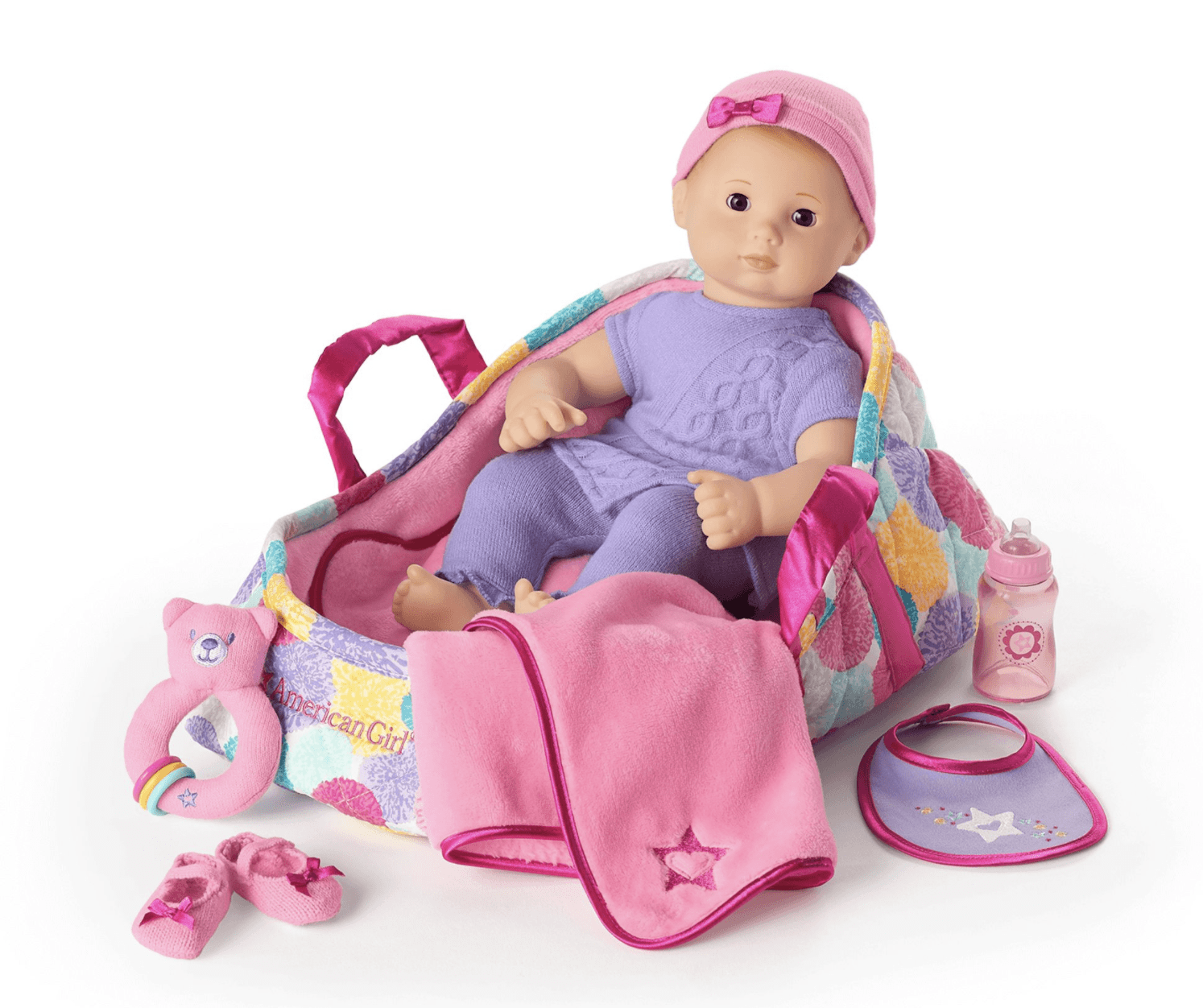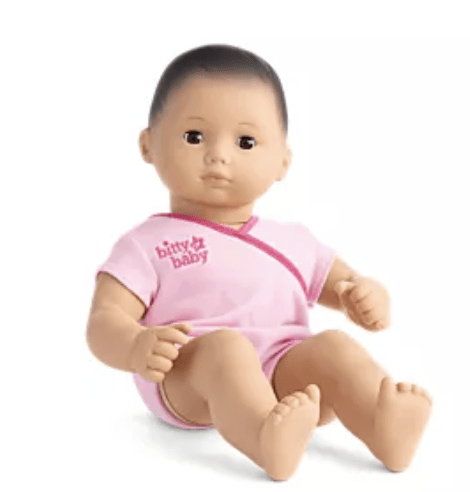 Deal Idea:
Bring Bitty Baby Home Collection – $100 (does not include doll)
Bitty Baby– $60
(you will get an automatic $20 discount when buying both of these items)
Use promo code: MAGIC at checkout for $20 off $100
Final Price: $120 after discount & promo code
Don't forget to check out our American Girl Holiday Gift Guide too for ideas for your gals who love American Girl.
You might also be interested in these posts: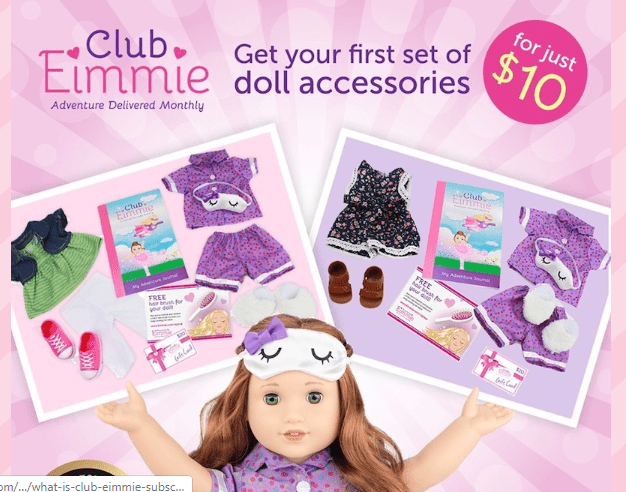 Club Eimmee is a subscription box offer that includes accessories for 18″ dolls. Your first box is $10, and you get a $10 gift card to use on their site – great offer for clothing etc. for dolls!