American Girl Holiday Gift Guide – 18 Inch Dolls, Furniture, Clothing, Books & more!
This post may contain affiliate links and I may be compensated for this post. Please read our disclosure policy here.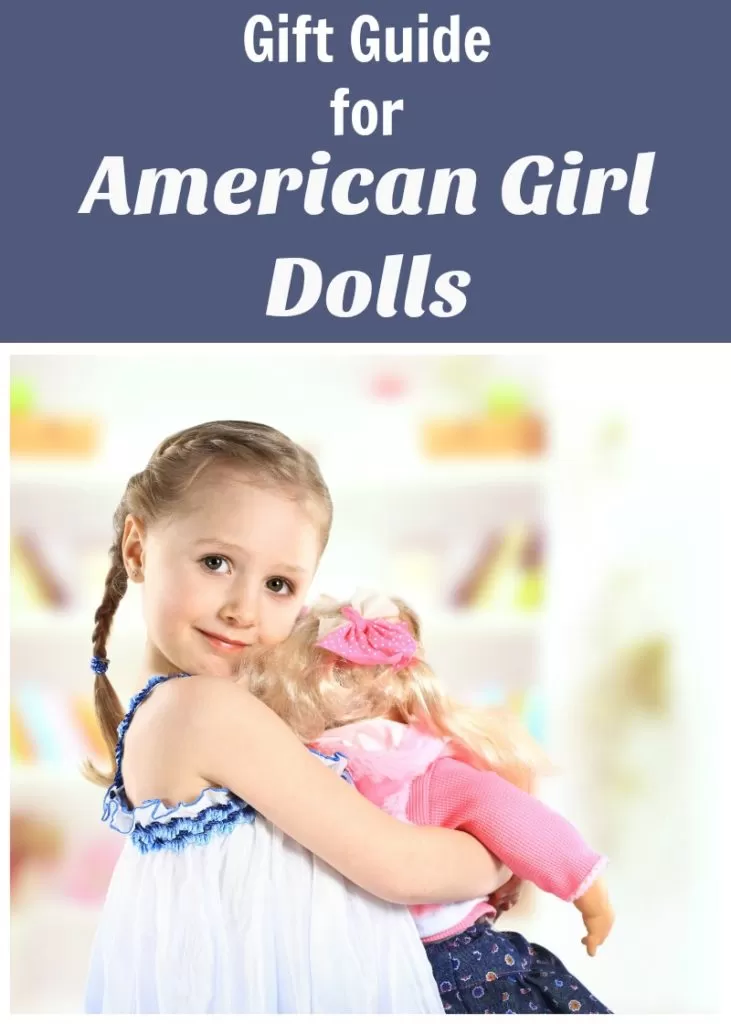 If you have an American Girl fan on your Christmas list or a girl with a similar 18″ size doll, you'll want to be sure to check out our ideas for the perfect gift – everything from Mini Dolls, Crafts, Dollie & Me outfits & more for 18″ dolls.
We also found some great American Girl deals at Costco – check out this post for more information about the kinds of deals you might find at your local Costco store.
Dolls::
It is tough to find discounts on American Girl dolls themselves, they very rarely do offer discounts.  However, we've found a few options of other dolls that you can purchase if you don't want to purchase the full price 18″ dolls or are willing to purchase other brands that are 18 inch dolls and very similar to the American Girl dolls.
Doll Options: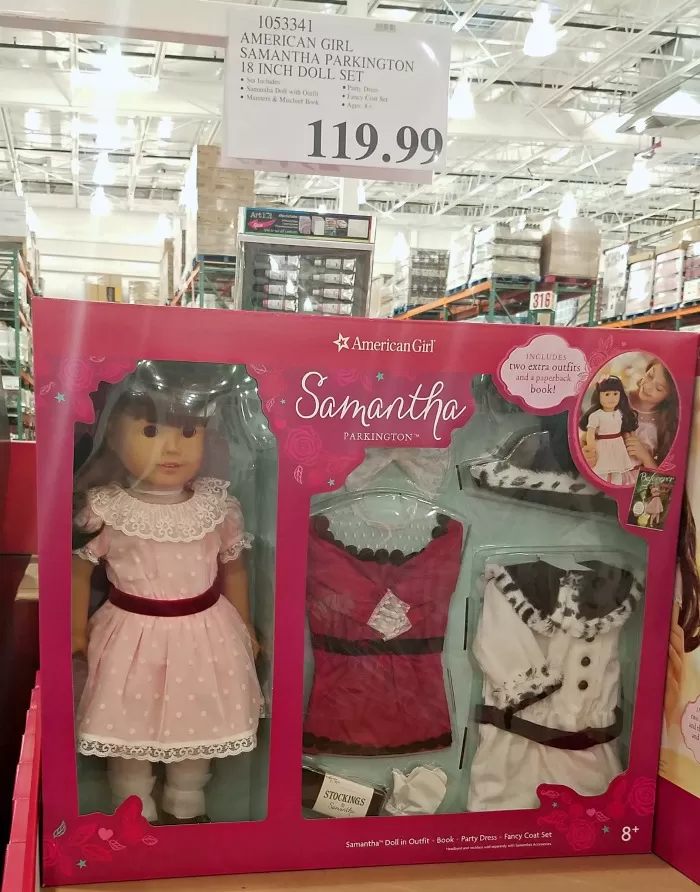 Select Costco stores have had the American Girl Samantha Doll with extras. This set includes a special party dress and Fancy Coat as well.  This can be hit or miss right now at Costco stores – you may want to call first before you go as some are adding more stock.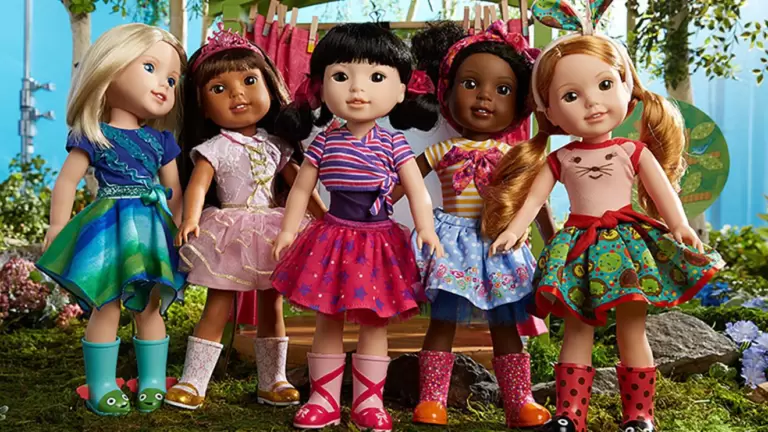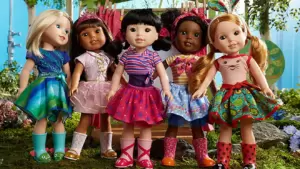 Wellie Wishers – These are 14.5″ dolls perfect for younger girls. There are 5 cute dolls to choose from with their own accessories, clothes, and lots more!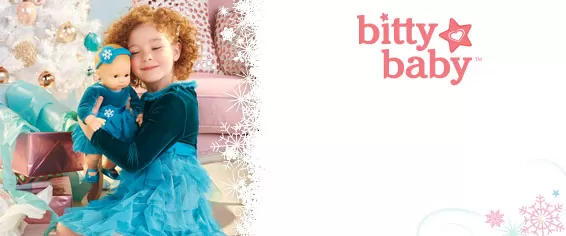 Bitty Baby Dolls – These are 15″ dolls for ages 3 & up. There are 11 dolls to choose from with their own clothes, accessories & more.
Other 18″ Doll options: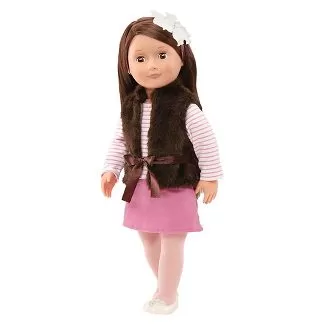 Our Generation Dolls at Target – These dolls are 18″ dolls, same size as American Girl dolls. This is a great option if you are on a budget, but you want your child to experience the fun of American Girl dolls & dressing them up.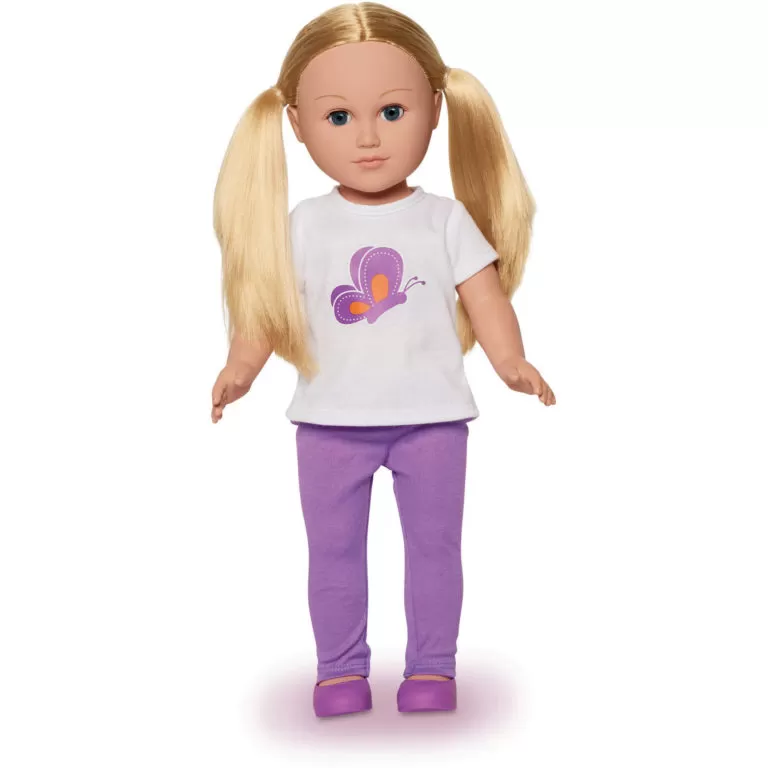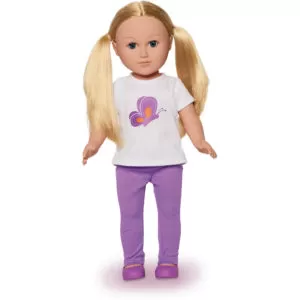 My Life As A Doll at Walmart– These dolls come in a number of different styles. They are also 18″ dolls which are the same size as the American Girl dolls. If you are looking for the same style but a price that will fit your budget these are perfect! Plus, these dolls have been known to go on sale around the holidays for around $9 so keep a look out!
Mini Dolls: 
Mini Dolls are a great option if a child is just getting into American Girl dolls.  My girls love to play with these dolls in dollhouses, too; they are a perfect size!  Take a look at all of them here.  They also come with small little books that give a brief story about the dolls.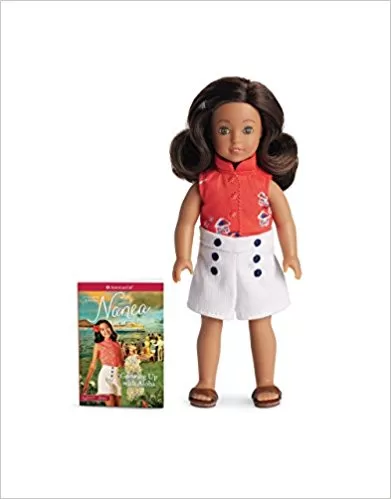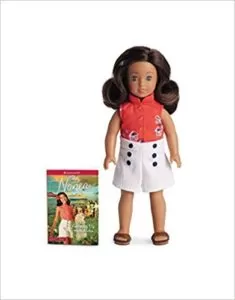 The 6.5″ (16.5 cm) Nanea mini doll has painted eyes and long brown curls. Her smooth vinyl limbs are posable. She arrives in a tiny version of Nanea's outfit. Includes a mini abridged version of the book Growing up with Aloha.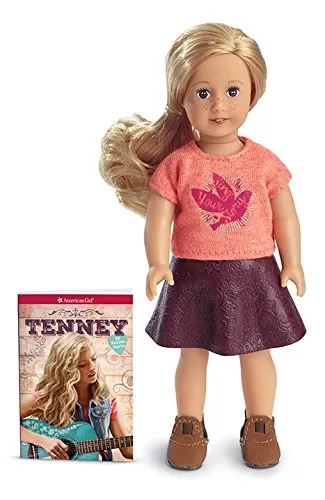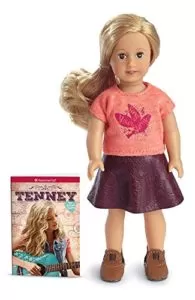 This 6-inch doll brings Tenney's world to life on a smaller scale. She arrives dressed in an outfit inspired by her stories. Plus, she comes with a mini abridged version of her first book.
Furniture & Other Items::
If you have an American Girl doll (or similar doll), it's so fun for girls to have furniture & other playthings to use with their dolls.
Here are a few ideas we found::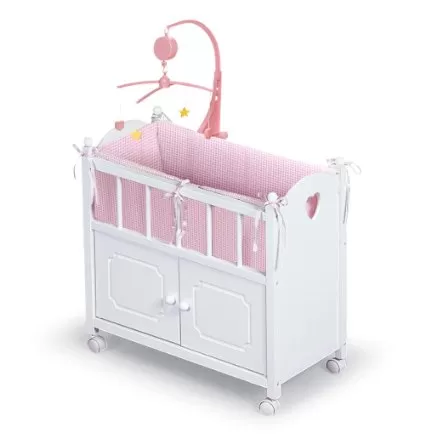 Badger Basket White Doll Crib with Cabinet/Bedding/Mobile/Wheels (fits American Girl dolls)
Doll cabinet stores all your dolly's things while she sleeps peacefully above

Real, working, wind-up musical mobile

Smooth-rolling caster wheels

Caster wheels so it can be moved around during play.

For three years old and up.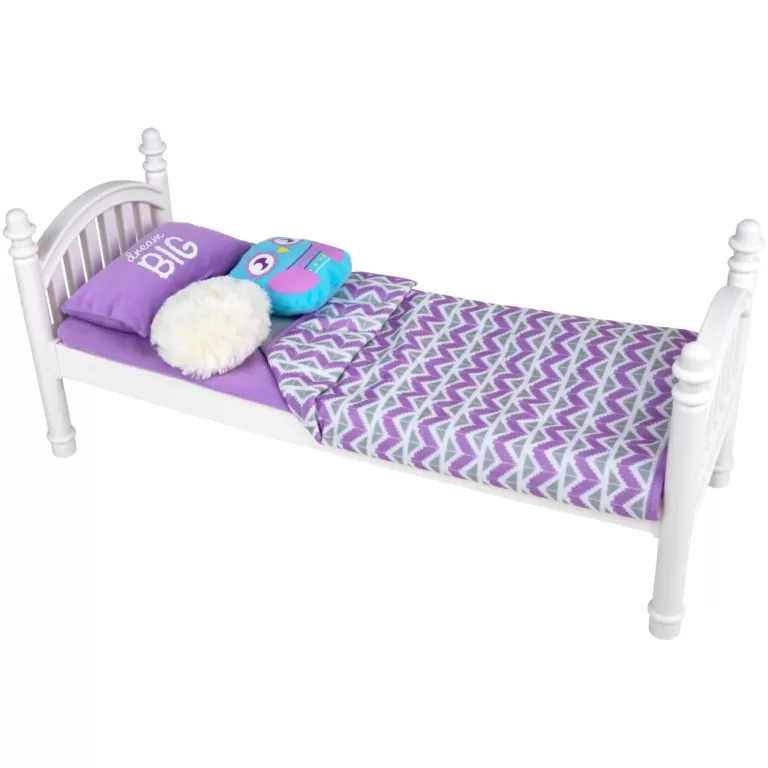 My Life As 6-Piece Bed Set, White, and Purple, for 18″ Dolls (Fits American Girl Dolls)
6 Piece Doll Bed Set includes three throw pillows, a bedspread, and a classic bed frame with mattress
Fun and bright purple coloring coordinates easily with a range of decor style
Perfectly sized for 18″ dolls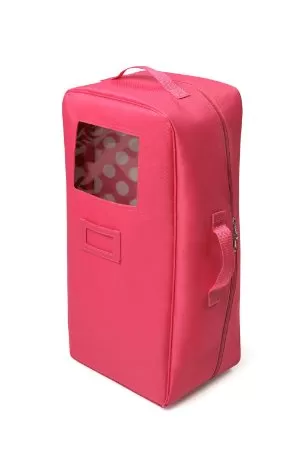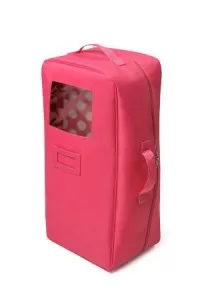 Badger Basket Doll Travel Case with Bed and Bedding – Dark Pink (fits American Girl dolls)
Soft-sided cases include a travel bed with pillow and blanket

For all dolls up to 18 inches such as American Girl, Madame Alexander, and Our Generation

Sturdy, resin zipper with dual pulls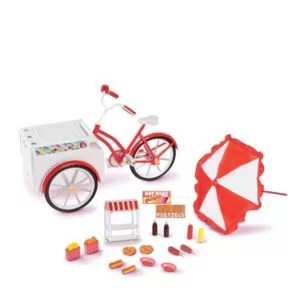 My Life As A Hot Dog Bike and Cart (fits 18″ dolls)
Functional ringing bell on the handlebar.
Bicycle rolls.
All cart doors open/close.
Hot dogs are removable from buns.
French fries/onion rings are interchangeable so that you can flip them for french fries or onion ring.
Umbrella can open/close.
Accessories can be stored in the cart.
Accessory for 18 inch doll.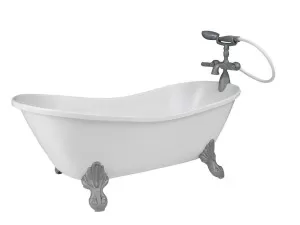 Doll Bathtub that Fits 18″ American Girl Dolls
Adorable bathtub for your 18″ doll made with high-quality fabrics/materials, designer doll clothes & affordably priced!

Includes showerhead, faucet & legs
Clothing::
Amazon & Target are the best places I've found to find deals as well as cute clothes for American Girl dolls. Kohls also frequently has great deals on Dollie & Me outfits for girl & doll, too.
Here are a few more deals we found: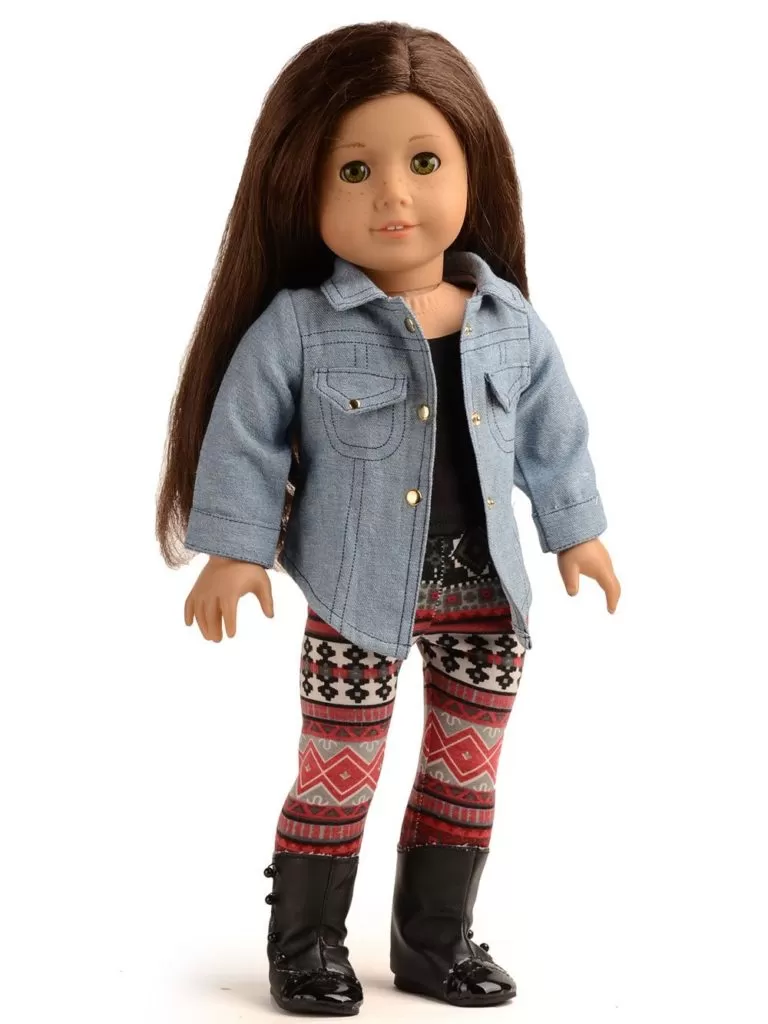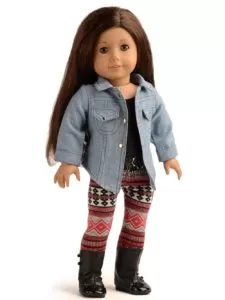 Denim Jacket & Leggings Outfit 
4PC Doll Outfit, Black Boots Included: 1* Boots, 1* Denim Jacket, 1* Black Tank Top and 1* Jersey Leggings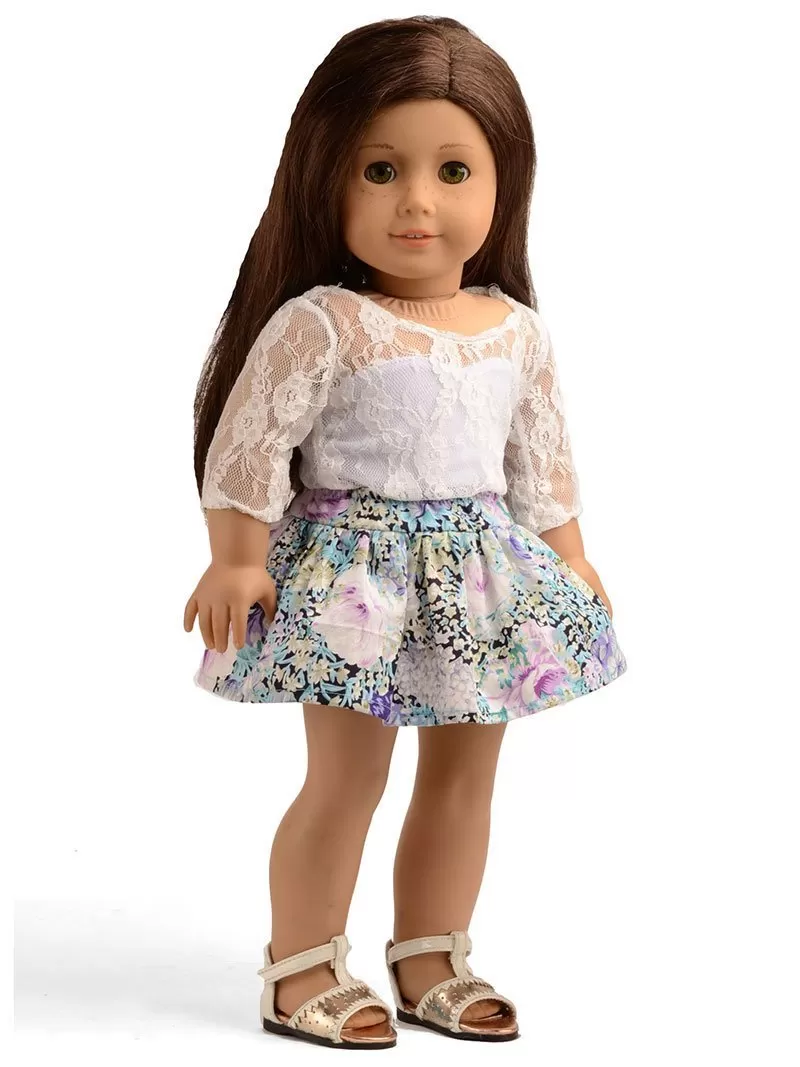 Include: 3 pcs: white lace top, white underwear and floral skirt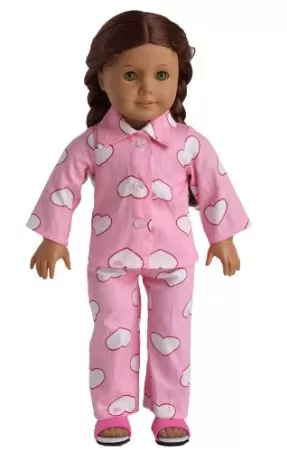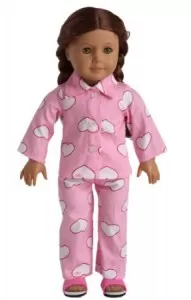 2pc doll clothes pajamas set for 18″ doll

Made of pink cotton with a heart pattern

The top closes with buttons and pants with elastic waist

Includes: top and pants
18 Inch Doll Rain Gear 4 Piece Set Made with High-Quality Fabrics/Materials, Designer Doll Clothes & Affordably Priced!

Yellow Raincoat with Plaid Lined Hood & Cuffs fits American Girl Dolls, Madame Alexander, Sophia's Dolls & More!
Matching Yellow Rain Boots with Side Buckles
Hot Pink Leggings with Lace Trim, Collapsible Hot Pink Umbrella
Made by Sophia's, Leading Doll Clothes Manufacturer, Not affiliated with American Girl®, Reg. Trademark of American Girl, LLC.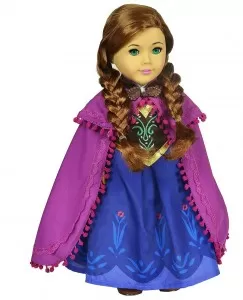 Fits 18″ American Girl dolls.
3pcs: Dress, Vest, and Cloak.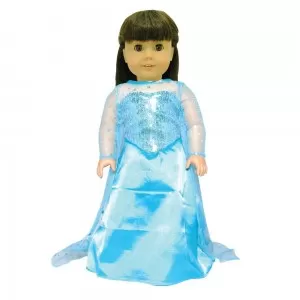 Made by Madame Alexander and sold by Pink Butterfly Closet.
Fits 18″ American Girl dolls.
You can also find this Frozen Inspired Elsa Dress with 3 pieces (coat, skirt, & cloak) as another option.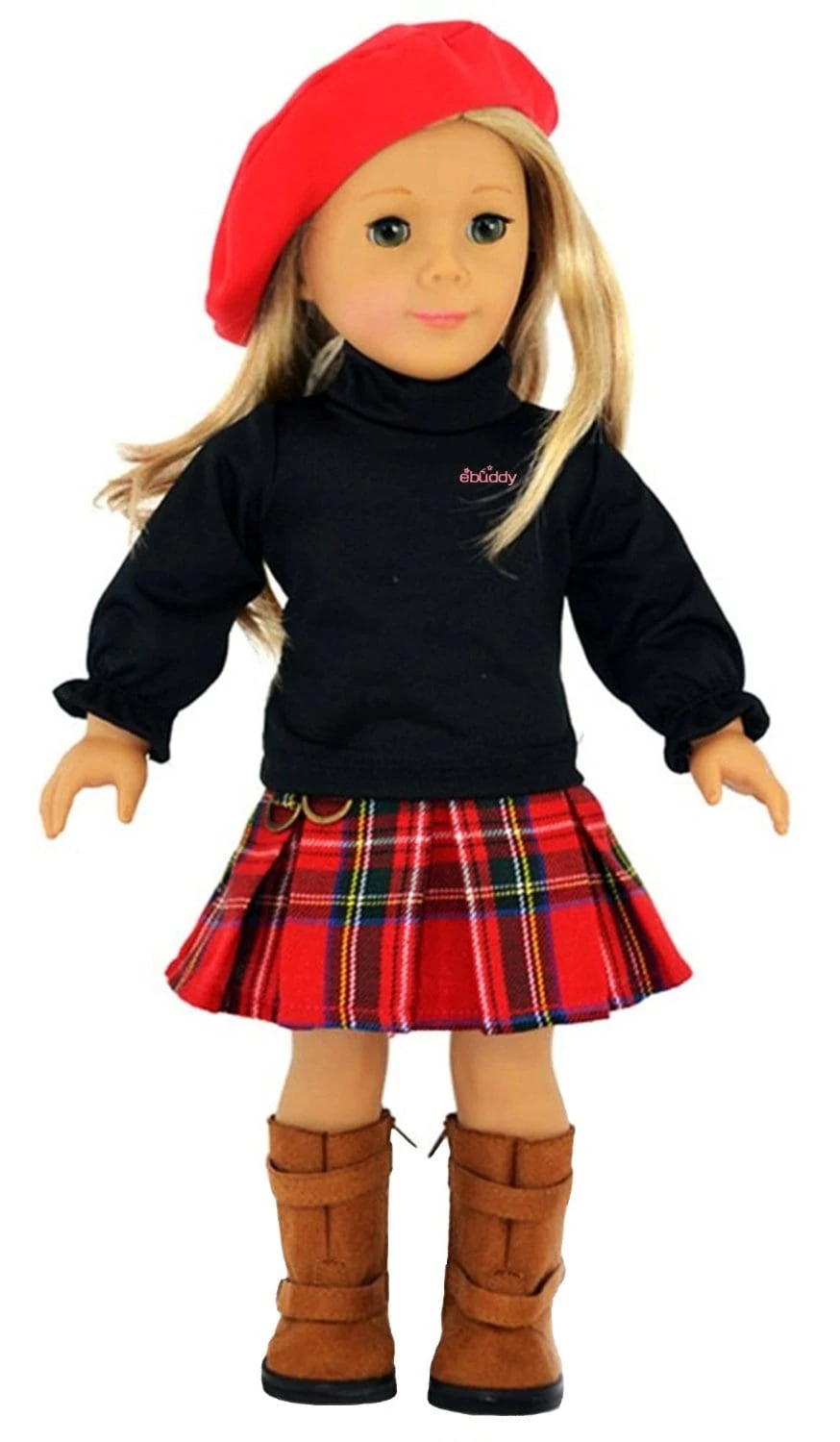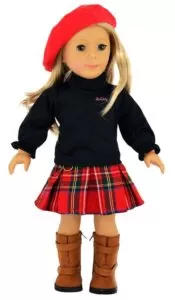 Doll Clothes Only Fit For 18 inch American Girl Doll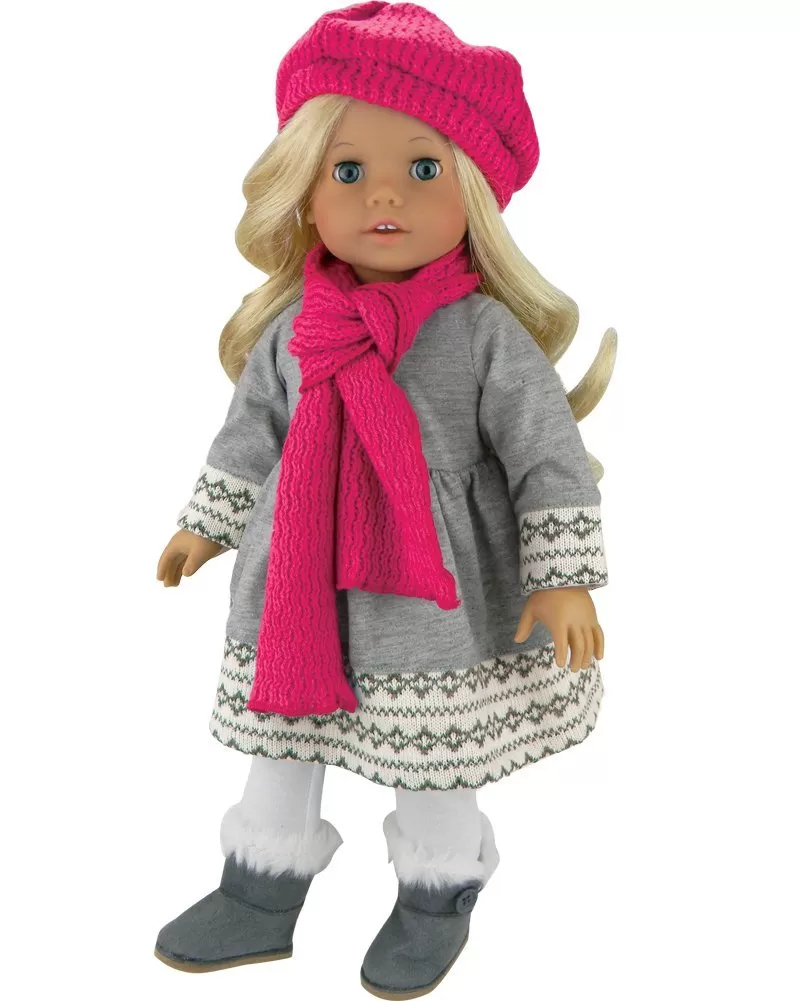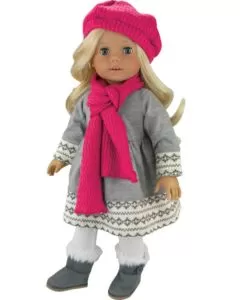 Sweater Dress, Leggings, Scarf, & Hat Outfit
Adorable Grey Fair Isle Sweater Dress will Fit American Girl Dolls, Madame Alexander, Sophia's Dolls & More!

White Leggings, Pink Knit Hat and Scarf
Accessories: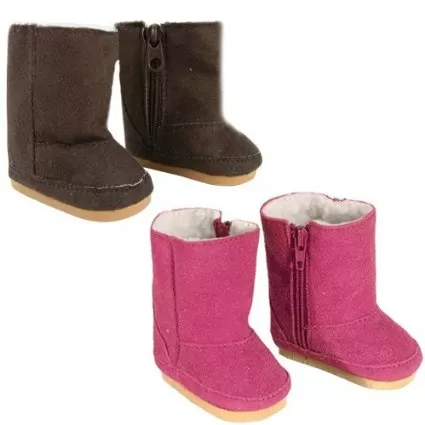 2 Pair Set of 18 Inch Doll Boots, Faux Suede Ewe Boots Made by Sophia's, Designer Doll Clothes Affordably Priced!

Set includes 1 Pair in Hot Pink & 1 Pair in Brown, Boots include an easy on opening with a side zipper

Fits 18 Inch American Girl dolls, Gotz, Our Generation, Madame Alexander & Sophia's Dolls

Delightful & Realistic Doll Boots for the complete doll winter look wardrobe.

Made by Sophia's, Leading Doll Clothes, Doll Shoes & Doll Accessory Maker!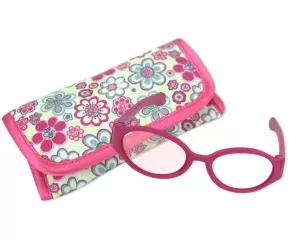 Set includes: Pink & Purple Floral Print Eyeglasses Case 

& Hot Pink Plastic Rim Eyeglasses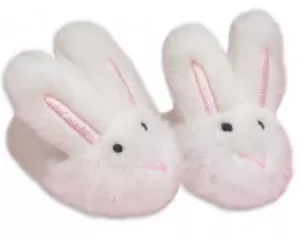 Adorable bunny face
Soft fluffy material
DVD's: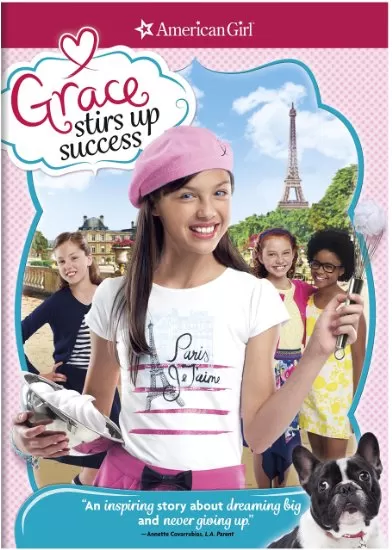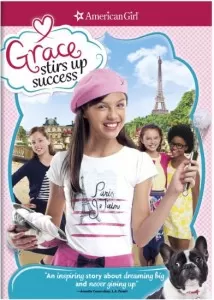 An American Girl: Grace Stirs Up Success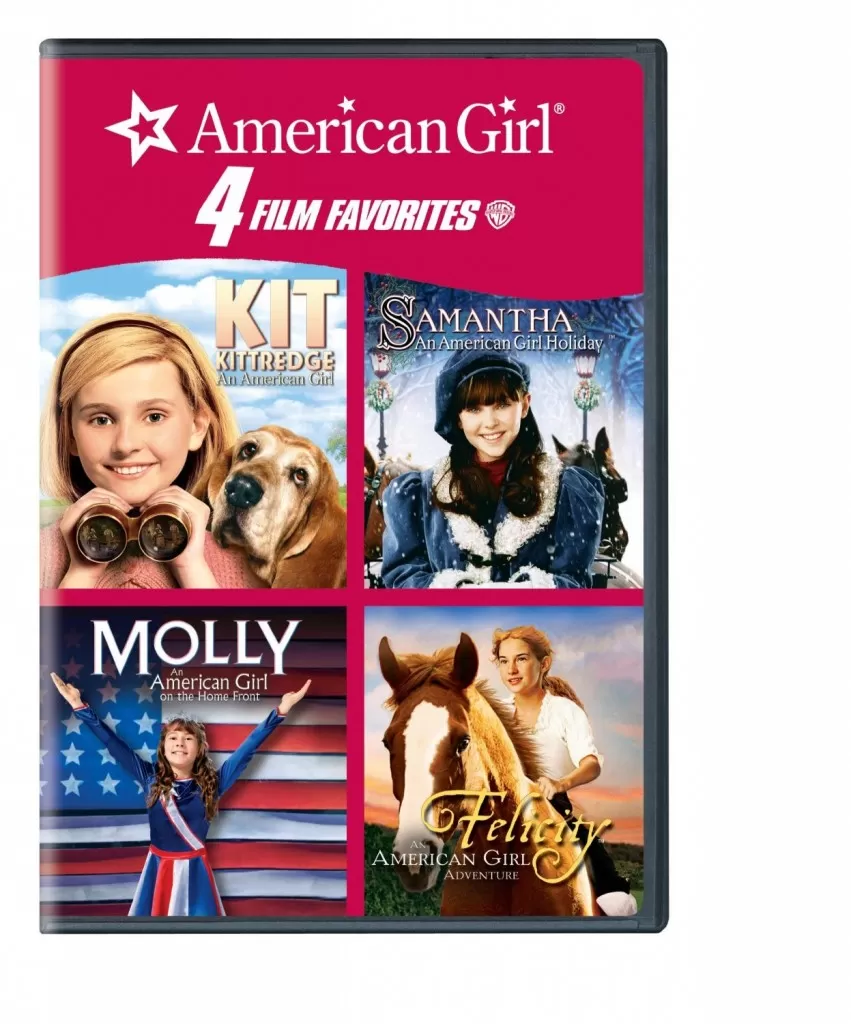 4 Film Favorites: American Girl 
4 movies in one:
Kit Kittredge: An American Girl
Samantha: An American Girl Holiday
Molly: An American Girl on the Home Front
Felicity: An American Girl Adventure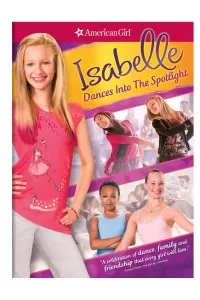 An American Girl: Isabelle Dances into the Spotlight DVD
Isabelle is the 2014 Doll of the Year so this is a popular movie!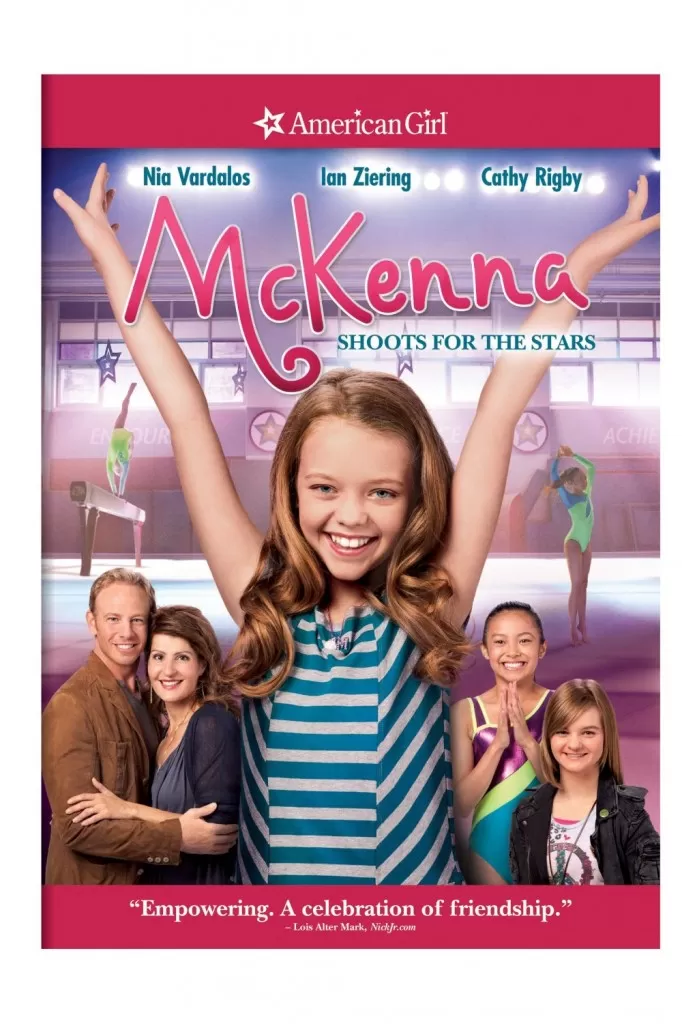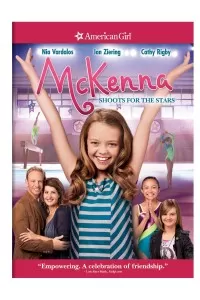 An American Girl: McKenna Shoots for the Stars DVD
Crafts:
You can find these online or also in stores such as Michaels (you could use a 40% off coupon to get a great price at Michaels). My girls love their crafts – my older daughter got one of the sewing kits last year & enjoyed learning to sew while putting it together.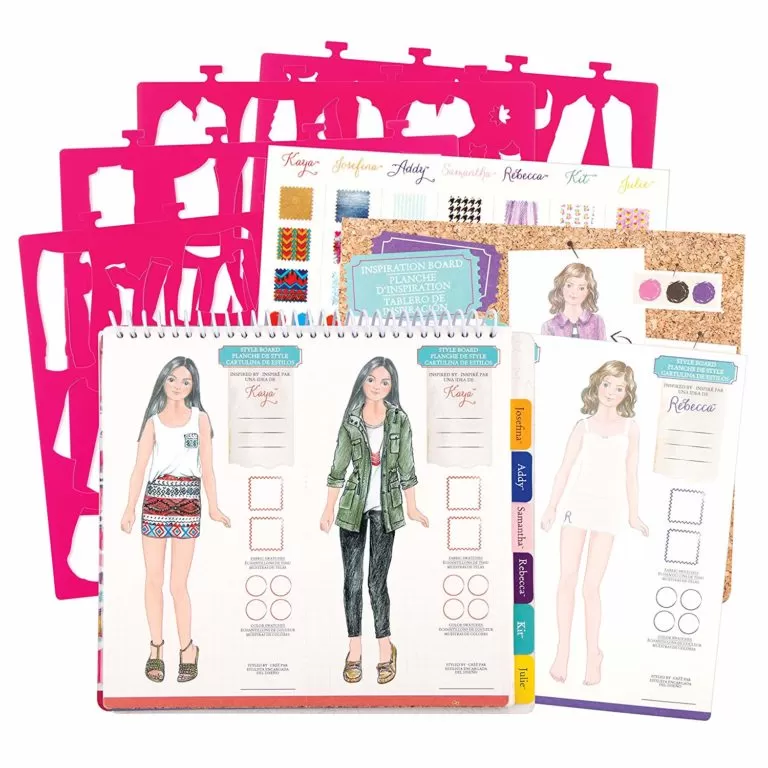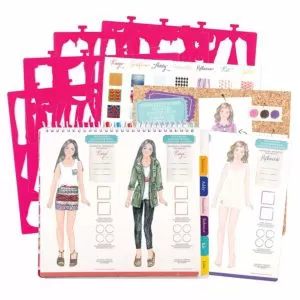 American Girl BeForever Fashion Sketch Portfolio
Create trendy fashions for the BeForever Girls

Use the removable stencil sheets to help create your designs

Embellish with stickers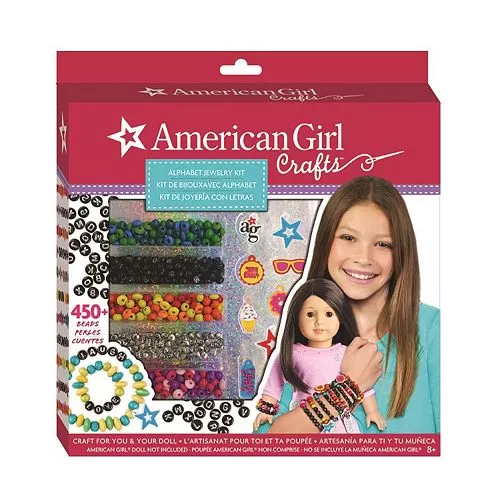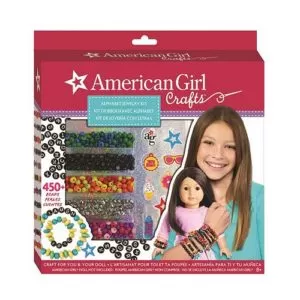 American Girl Doll Fashion Alphabet Jewelry Kit
Use alphabet beads to create custom jewelry for you & your doll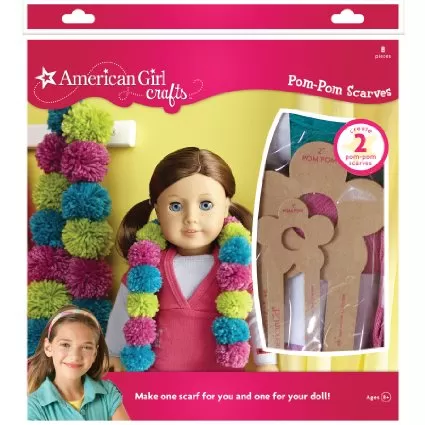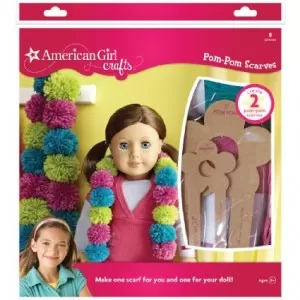 American Girl Crafts Pom Pom Scarves Kit 
Create fun, colorful pom-poms that connect together to make this puffy, fluffy scarf.

You can make one for you and a mini scarf for your doll.

Each crafting kit includes a picture-prompted, step by step instruction booklet

American Girl Crafts are designed to inspire girls and help develop their creative thinking skills.

Every American Girl Crafts project includes a Get Creative idea from American Girl.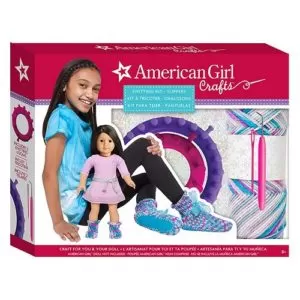 American Girl Doll Knit Slippers Kit
Use beautiful blue & purple ombre yarn to knit your slippers
Complete the slipper with laces & foot pads
Easy to follow knitting instructions
American Girl Crafts Bears Sew and Stuff Kit
Creates a stuffed bear and a mini bear for your doll.

Sewing kit

Each crafting kit includes a picture-prompted, step by step instruction booklet

American Girl Crafts are designed to inspire girls and help develop their creative thinking skills.

Every American Girl Crafts project includes a Get Creative idea from American Girl.
American Girl Crafts Girls Sticker Pad
Just peel and stick.

476 Pieces

Ages 8+
Here are some more great American Girl craft ideas to check out!
Books: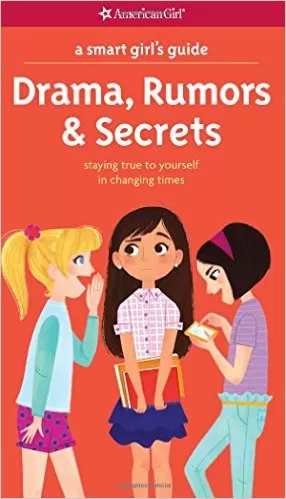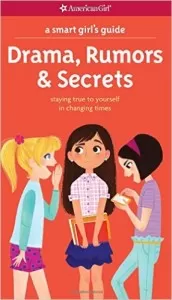 A Smart Girl's Guide: Drama, Rumors & Secrets: Staying True to Yourself in Changing Times
Watch out for the drama trap! This book offers expert insight into drama, from jealousy to gossip to cyberbullying, and how to deal with it. You'll learn why drama exists, how it starts, what keeps it going, and how to cool it down. You'll find quotes and advice from real girls like you, plus tips and quizzes to help you rise above the drama game and keep yourself safe.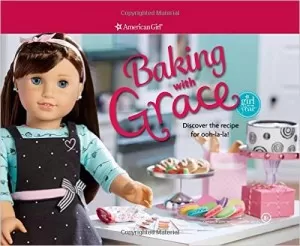 Baking with Grace: Discover the Recipe for Ooh La La! (American Girl)
Bake up a bakery business with help from Grace, our Girl of the Year 2015! From making a doll-sized oven for baking pretend treats to setting up signs and putting together to-go boxes, dolls will have everything needed to create a Parisian-style shop. A paper chalkboard is perfect for displaying today's menu, and little paper doilies add an elegant touch. Includes: 32-page how-to book in English; doll-sized oven mitt; 2 patisserie bags; 2 bread bags; 1 paper chalkboard; 1 sheet of stickers for labeling and crafting; 5 sheets of paper for signs, ice cream cones, a newspaper, table tents, French flags, and doilies; 5 sheets of punch-outs for boxes, signs, doughnuts, crafting, doilies, and more!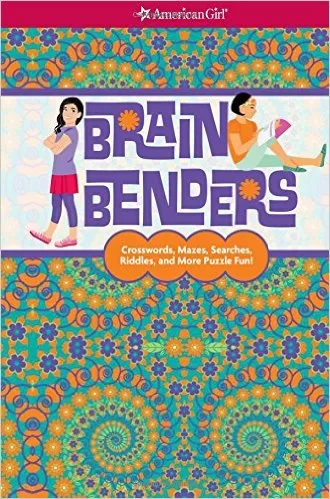 Brain Benders: Crosswords, Mazes, Searches, Riddles, and More Puzzle Fun!
Be prepared to bend your brain, flex your logic, and stretch your problem-solving skills! This book is filled with mind-bending and boggling puzzles to challenge even the most savvy puzzle lovers. You'll find crosswords, word scrambles, logic games, mazes, math challenges, Sudoku, word searches, and more. So put on your thinking cap and get started!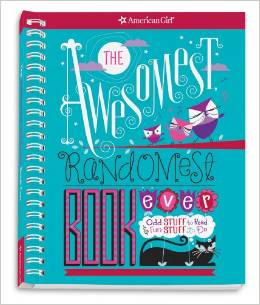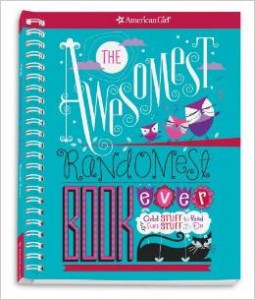 The Awesomest, Randomest Book Ever: Super Smarts and Silly Stuff for Girls
You and every girl you know will find something fun in this book, because it's a little about…everything!
It has advice, crafts, games, encouragement, activities, and more.
It's about baby animals, fun crafts, and delicious recipes.
It's about using your imagination, learning stuff, and solving problems.
It's also about science and room decorating, tricks and trivia, too. And it's totally awesome – just like you!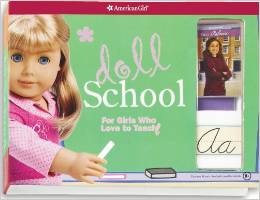 This book will teach you everything you need to know about starting a doll school–from planning lessons and grading tests to taking attendance and decorating your classroom.
Includes a chalkboard, world map, report cards, library books, flashcards, hall passes, and other doll-sized school supplies.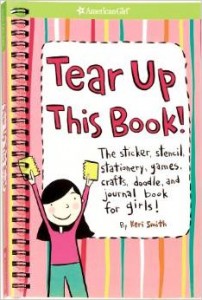 Discover dozens of fun ways girls can be creative while in the car, on a plane, on a bus–and when it rains! Every page offers fresh, new ways for girls to explore creativity, including:

How to doodle the latest in fashion designs.
A pack of craft projects to try.
Fun ways to escape on long, summer days.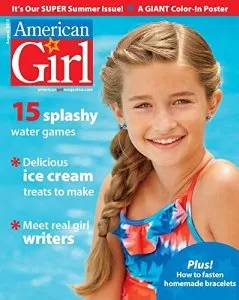 Created especially for girls age 8 and up, American Girl is an appealing, age-appropriate alternative to teen magazines. Features advice, crafts, contests, puzzles, games, giggles, and more!
6 Issues/12 Months
More: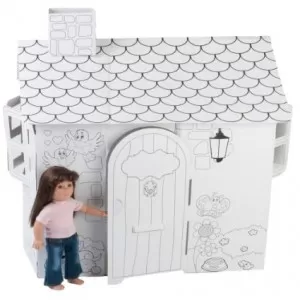 Ready to Paint & Decorate Cardbord American Girl Doll House
Made to fit 18 Inch dolls such as American Girl, Madame Alexander, Our Generation, etc.

Adorable creative doll house that will provide hours of play & creativity and also can be used as storage for doll clothing and furniture

Doll house fit 18 inch dolls and 18″ doll furniture inside (assembled: 34.6 x 28.3 x 39.4 inches); Door, windows, & roofing opening opens wide

Adorable graphics will make coloring this doll playhouse tons of fun

Cardboard doll playhouse ships flat in box packaging requires easy assembly (instructions included on box). Assembly Video available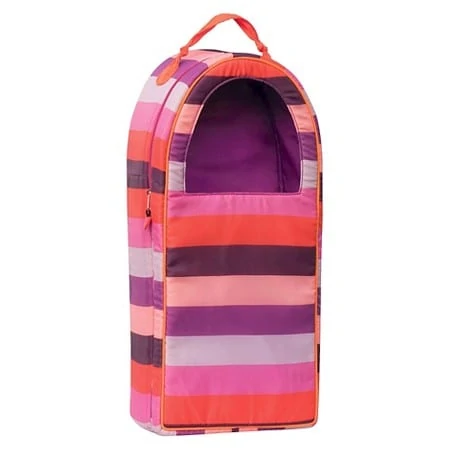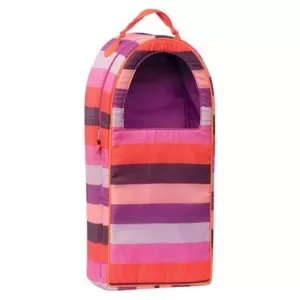 Our Generation Doll Carriers –Both of my girls have these doll carriers & they have really come in handy for when they want to bring their dolls anywhere, but especially traveling!
Great for traveling by car, plane or just going to friend's houses.
Zippered storage area allows you to carry your Our Generation doll's accessories and books.
A handle on the top of the carrier lets your child grip it securely
Check out more holiday gift guides::
We also share ways to save on American Girl items as well if you're looking for more ideas for American Girl items on a budget!
What are your child's favorite American Girl items to play with?