SouthSide of Seattle – Park, Stay & Fly or Staycation Ideas – So Much To Do for Families!
This post may contain affiliate links and I may be compensated for this post. Please read our disclosure policy here.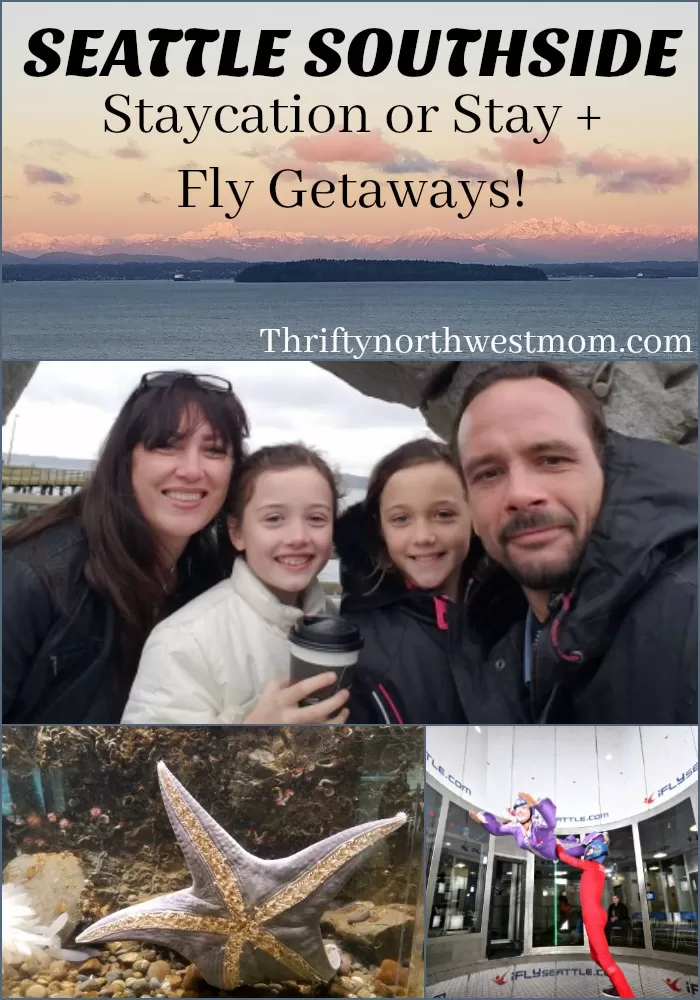 Exploring Seattles Southside!
If you have travel planned, and will be flying out of Sea Tac, here is a fun idea on how you can extend your vacation and possibly save at the same time! Be sure to check out the Seattle Southside website here, for even more ideas, in addition to what we have shared here.
If you are planning on parking at or around Sea Tac, or using a shuttle or taxi service, it might actually be cheaper for you to stay in a hotel in the area (and then you have the benefit of extending your vacation too!), depending on your transportation or parking costs. Both Jen and I have used this trick in the past, and it was great. For our honeymoon for example, my husband and I booked a hotel package  at SeaTac that allowed us to park our car for free while we traveled, when we stayed at their hotel. We were gone for a week, so it costs us less to book a hotel stay then it did to pay for parking in a nearby lot for that time. It was also so much more convenient. We had an early morning flight, so we were able to grab a complimentary hotel shuttle to the airport, which was much quicker then if we would have had to worry about catching an early flight from our house.
In addition to the Stay & Fly package information, we also have lots of ideas on Staycation type activities you can do in the South Sound, if you want to use it as a Staycation opportunity too. You can scroll down to find these (iFly, Virtual Sports, Museum of Flight and mich
An example of how a Stay & Fly package might work for your family: 
Book a stay and fly package that provides free parking (most allow for 7-10 days of parking) – Packages start at $137.
Enjoy the hotel stay, and complimentary shuttle to the airport for $137+ taxes
Compare this to paying for parking at a local lot or a shuttle service for a family of 4:
We found shuttle services starting at around $128 RT (but most were more) from my house in Kent
After airport parking rates plus taxes and fees, parking a week at a nearby lot will easily cost you over $100 (and if you park onsite, it will cost you much more then that)
That means that you could enjoy an extra day getaway for not much more than you would pay to just cover the cost of parking or transportation to the airport for your family vacation!
Information on Hotel Park & Fly Packages currently available: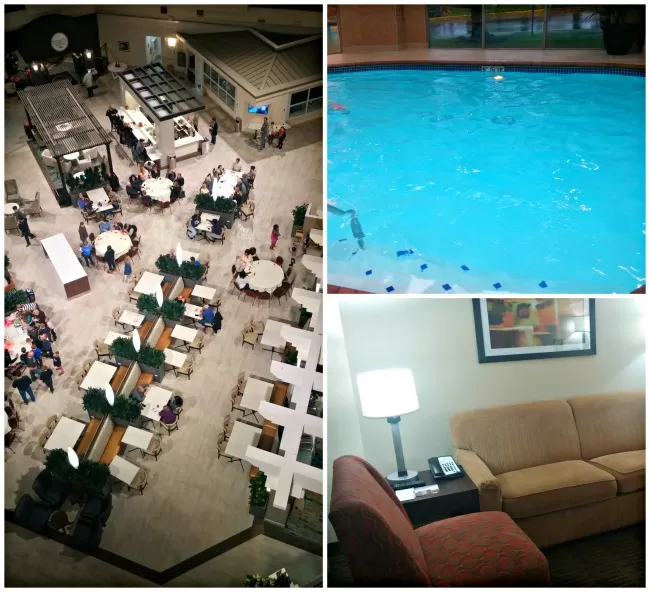 The Embassy Suites – Seatac – their stay and fly packages start at $150. We recently stayed here, and this is an excellent option for families. All of their rooms are two room suites, so there is plenty of room for the family. They also offer a FREE hot breakfast for the family each morning (that right there will save you money, and it includes made to order omletts and much more). PLUS, you can enjoy a complimentary drink and snack time in the evening, where you can get free adult drinks (wine, beer, etc) or soda, and juice too (for the whole family). Then each night they had a snack bar set up with chips and salsa or popcorn and cookies, etc. They also have an indoor pool, that my kids loved, and our favorite meal that we ate in the area was from their Basils restaurant (they are not cheap, but do have a popular happy hour menu too, that does have great values on it). This hotel is located near the Westfield Mall, which we think is a big plus if you want to enjoy a night in the Southsound, but they have a shuttle to take you to Seatac.
Clarion Hotel – Seatac – 5,10, 15-Day Park, Stay, & Go Package – Package(s) include: Overnight accommodations, free shuttle service to/from Sea-Tac Airport, and up to 15 days of parking for one car. Rates are $137 – $147.
Best Western Seattle Airport Hotel – 7-Day Park & Fly –Includes 7 days parking for one vehicle, one night's lodging in a standard room , complimentary wi-fi, complimentary 24-hr shuttle to/from SeaTac Airport, and complimentary hot American breakfast. Rates from $144-$249.
Doubletree Suites by Hilton Seattle Airport – Free of Fees Package –Overnight accommodations, complimentary WiFi, overnight parking for one car, breakfast for up to two adults, indoor pool and whirlpool, a modern fitness center, sauna and racquetball courts. Rooms start at $144.
Cedarbrook Lodge – Park and Fly – We first learned of the Cedarbrook from a number of TNWM reader recommendations. Both Jen and I have stayed here with our families, and loved it. You will find Simmons Beautyrest Black Georgetown Plush Pillow Top beds wrapped in luxury linens; wake up to enjoy their Northwest inspired breakfast buffet and then leave your car at the hotel before you hop onto their free shuttle to the airport. They also offer FREE 24/7 snacks (like gourmet whoppers, Tims Cascade Chips, Haggen Daz Ice Cream and more while we were there). Rate varies based on date and room type. Prices Start at $175.00
Red Lion's Park & Fly Package – Located just a two-minute walk to SeaTac, Red Lion offers convenient accommodations close to the airport, complimentary shuttle service 24-hours a day and the best park-and-fly rates at SeaTac.
The Radisson – Stay—Park—Fly – Stay—Park—Fly Package includes overnight accommodations, parking for up to seven nights. Start at: $149.00 – $399.00
Family Activities in Seattle Southside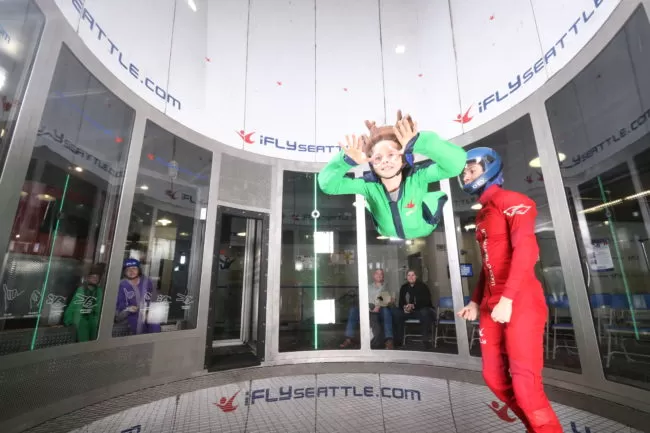 iFly: Located in Tukwila (near the mall), iFly makes the dream of flight a reality by giving people of all ages "wings" in a safe and reliable environment. We recently visited, and my daughter loved it. We have a review of our experience here, as well as tips on ways to save on this activity (as its not cheap).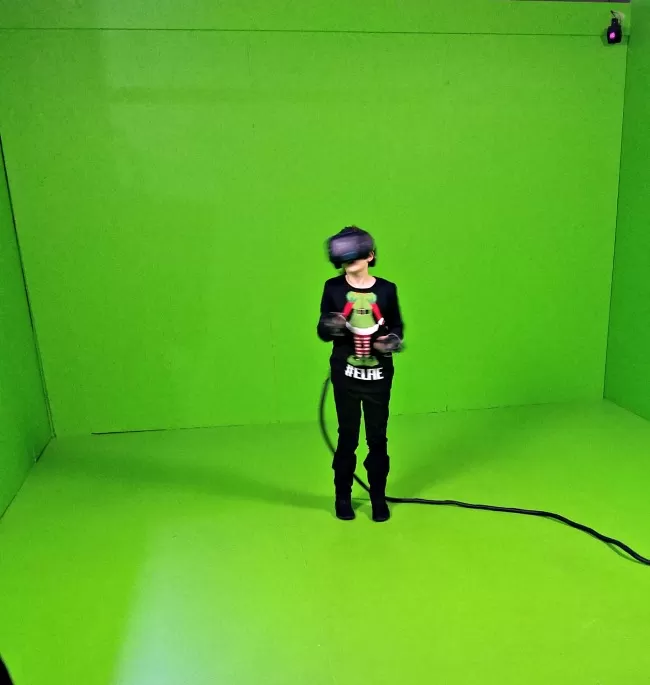 This is one of my kids playing an archery game in Virtual Reality – so fun!
Virtual Sports: Fun for all ages, Virtual Sports in Tukwila is an entertainment facility designed any event from birthdays to corporate team building. Virtual Sports' main attractions are Tactical Laser Tag, Nerf Rival Assault Battle Field, Virtual Reality, Arcade, and an eSports Gaming Area. The facility features fresh wood fired pizza and a bar.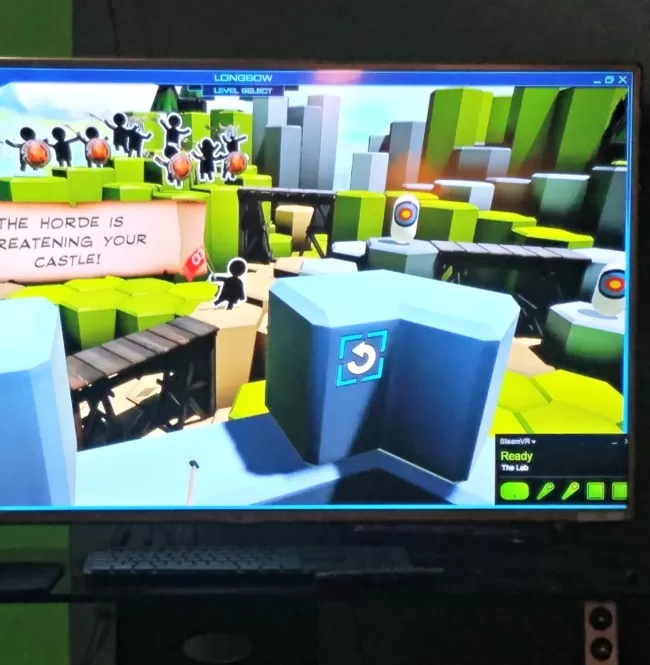 You can watch the game their are playing on a TV in the room
This spot was a favorite for my entire family. My son used to visit here often as a teen (he loved the Laser Tag). We recently visited with our younger kids, and the whole family LOVED the Virtual Reality games. You can rent time in a green room, and play Archery or a number of other games with their VR systems. They are very realistic, and loads of fun.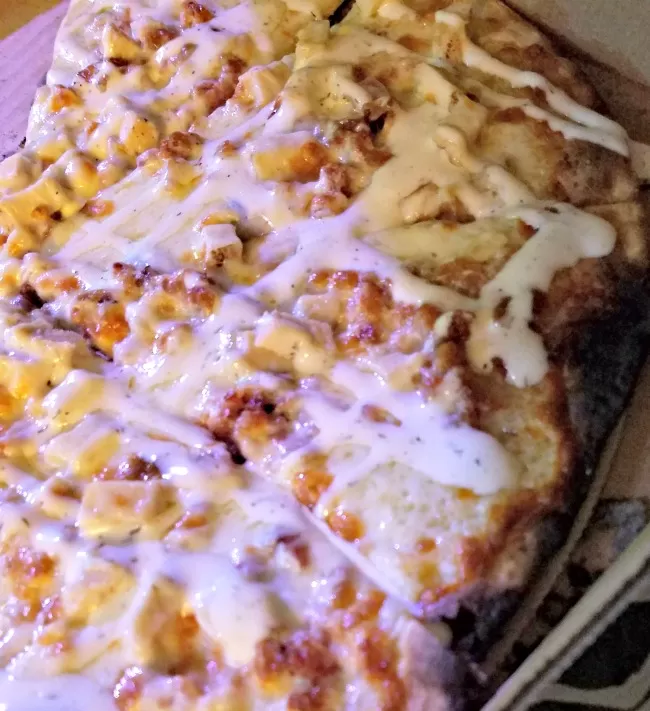 They even plan to offer movies you can watch in VR in the future (so it feels like you are in the movie), so keep your eyes peeled for that. You can order pizza in the room, and it was the best wood fired pizza we have had in awhile (loved it!).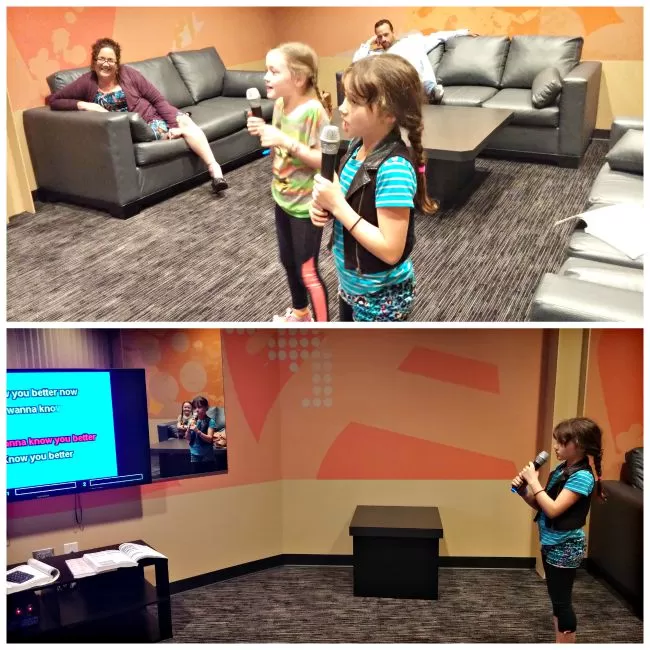 Round 1 – this is an entertainment center, that is adjacent to Westfield Mall. They offer everything from Karaoke to billiards, video games and bowling. You can choose your activities, so it can be fairly affordable if you want to just rent the Karaoke room for example (you could rent it for as low as $3.50 per half hour when we visited, prices depend on time you visit)!
Family Fun Center – Tukwila – You can get a discounted voucher on Groupon, so you can have a night of family fun for under $20 here! I have taken my kids often and they have a blast. There is a play area, new bowling lanes, bumper cars, laser tag, video games, putt putt and much more. My kids always have a blast here.
The Tag Zone: Located in Des Moines, the Tag Zone is the only dedicated Nerf Gun Area in Washington State.  Situated inside a spacious 10,000-square foot building, the Tag Zone provides a safe, affordable and fun place for the whole family to play, watch and enjoy.
ACME Bowling, Billards & Events:  Based in Tulwila, this urban-industrial, modern, and sleek, ACME Bowling, billiards, and events is the ultimate bowling experience. ACME's unique design redefines entertainment by combining bowling, billiards, an arcade, The Break Room restaurant, bar & lounge within a stylish, edgy, and cool non-smoking environment.
Sykart: Right in Tukwila, Sykart Indoor Racing Center has been focused on providing the best indoor go-karting experience in the PNW. Their tandard walk-in heat is comprised of a 10-minute race session with karts competing in head to head racing with winners determined by best lap time. The Tukwila location offers a 1/4 mile track with high performance karts that travel at approximately 30 – 40mph on track.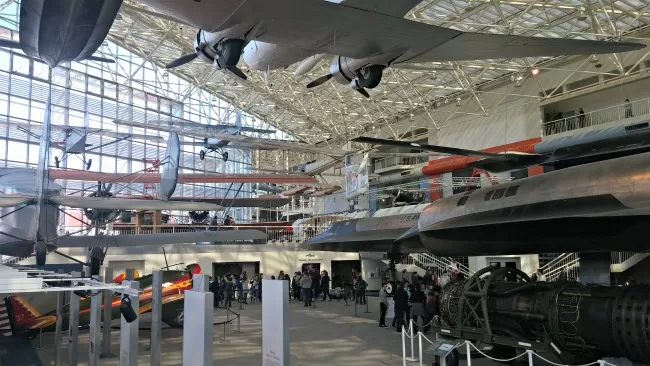 Museum of Flight: Take your family flying at the Museum of Flight – the largest independent, non-profit air and space museum in the world! With over 175 aircraft and spacecraft, tens of thousands of artifacts, millions of rare photographs, dozen of exhibits and experiences and a world-class library, the Museum and its people bring mankind's incredible history of flight to life.
If you want to drive a little further south, you can enjoy the free MAST aquarium on the Redondo Beach front too on Saturdays! We love to stop in at Saltys for a cup of chowder, and they currently have Santa stopping by on the weekends for free photo opps too! Plus, there are many toy soldiers to use as photo opps as well. The kids can touch sea creatures at the small Mast aquarium, and you can grab a cup of coffee and stroll the waterfront as well.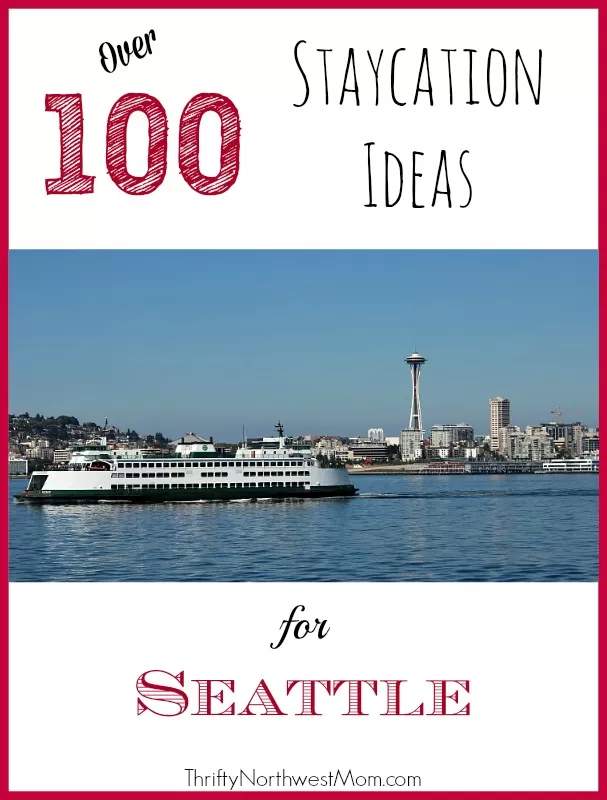 These are also great options for a Staycation in Seattle, if you want to avoid the downtown rates and parking fees (just take the light rail into downtown)!
Or hit the Light Rail and enjoy a Christmas Adventure in Downtown Seattle for the day too!
Disclosure: Seattle Southside provided us with this trip, so we could share ideas with you. The opinions are 100% our own.