Adult Coloring Books Gift Guide – Coloring Books & Accessories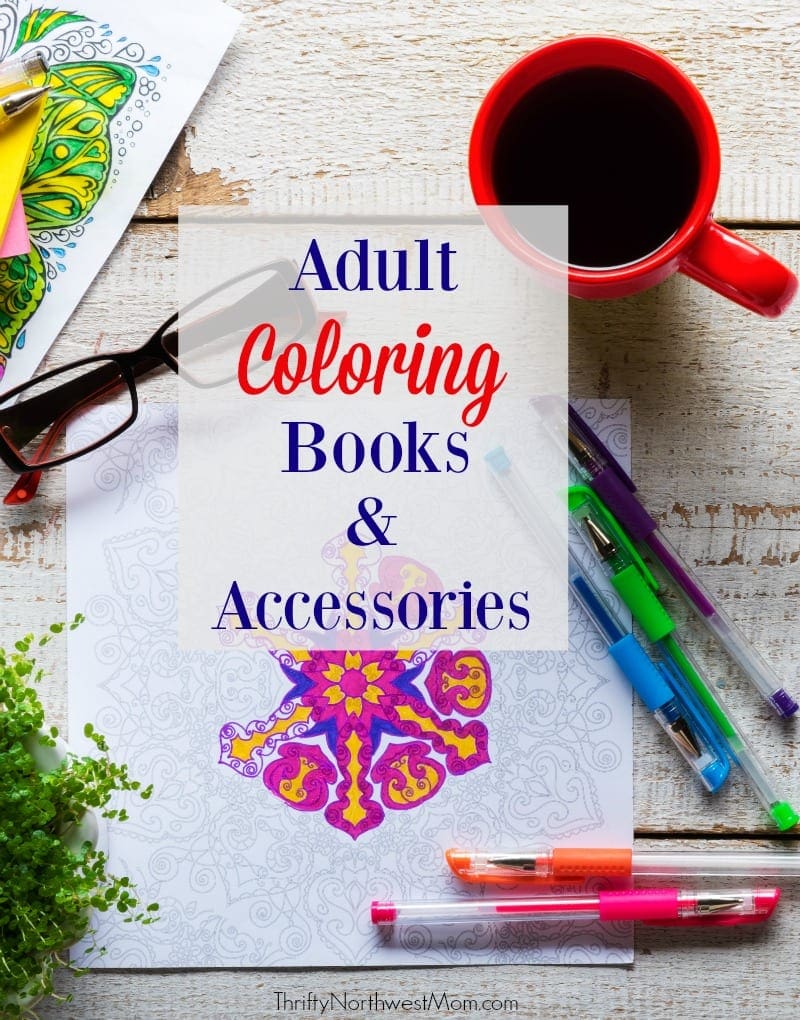 If you are looking to get on the adult coloring book bandwagon, now is the time!  Adult coloring books are all the rage right now and they make a great gift, for your friend or for yourself! {I gave these as teacher gifts last year along with some colored pencils, as I know teachers can always use some relaxation time after a long week of teaching.}
Coloring is a great way to destress and get back to the simplicity of childhood. These are perfect for your creative friend, who can't seem to find the time or space to get crafty. Or, what about your friend who loves to travel, but doesn't have the budget to get out of town. I think they would even be great for the teachers in your life.  In the dreary days ahead when we'll all be stuck inside, these coloring books are a pleasant surprise along with some cozy socks and special tea.
We've compiled a list of some of the most highly rated, creative and beautiful coloring books we could find – you can also see a wide variety of options on Amazon as well.
*Remember that Amazon prices fluctuate & can change at any time. Prices are current at the time of posting
Adult Coloring Books: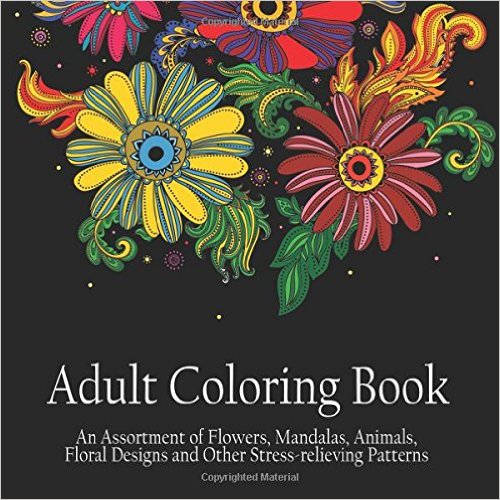 Adult Coloring Book: An Assortment of Flowers, Mandalas, Animals, Floral Designs and Other Stress Relieving Patterns to Color 
This collection of beautiful images features a variety of subjects so you never get bored: flowers, mandalas, animals, floral designs and other stress relieving patterns. The difficulty of coloring ranges from moderate to highly detailed. There are a total of 50 images to color. All this at a low price!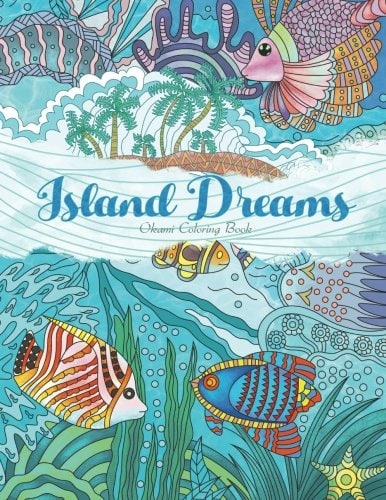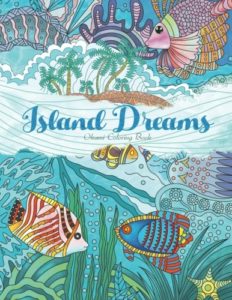 Island Dreams Adult Coloring Book
Relax and enjoy the greatest views there are in this beach and ocean adult coloring book.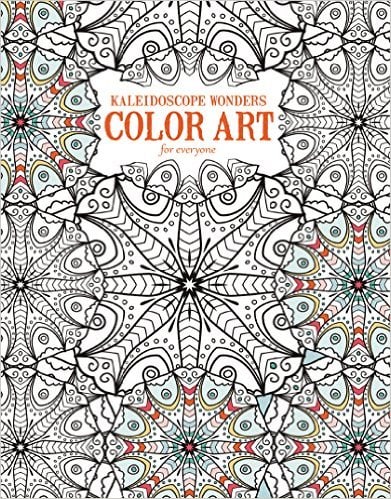 Kaleidoscope Wonders | Color Art for Everyone – Leisure Arts 
Kaleidoscope Wonders Color Art for Everyone Creative entertainment is yours to enjoy when you color projects found in Kaleidoscope Wonders Color Art for Everyone; a coloring book that features 24 design pages of intricate line drawings of diverse patterns inspired by flowers, orbs, stars, mosaics, and more.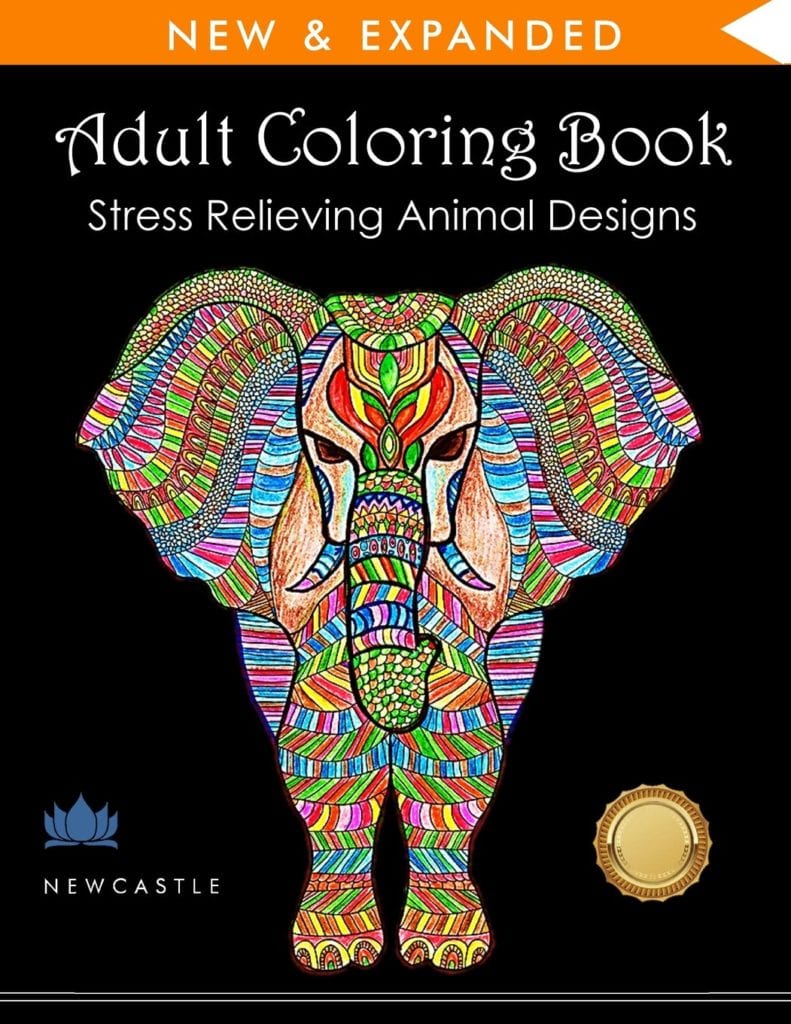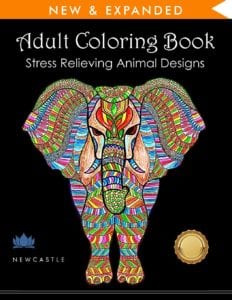 Adult Coloring Book: Stress Relieving Animal Designs 
This adult coloring book has over 50 animal patterns and provides hours of stress relief through creative expression. It features small and big creatures from forests, oceans, deserts, and grasslands.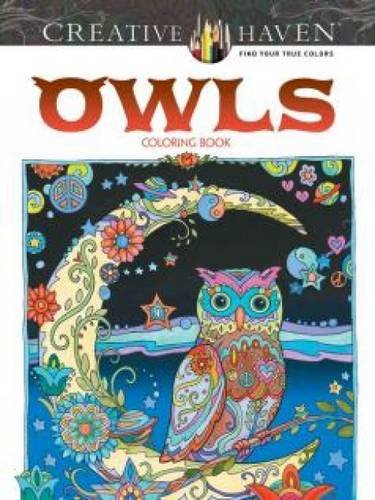 Creative Haven Owls Coloring Book (Adult Coloring)  (5 stars from over 1000 reviewers)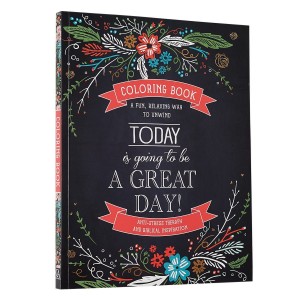 Today is Going to be a Great Day If you're looking for more ways to be inspired, this coloring book should do the trick. Filled with kaleidoscopic patterns, wallpaper designs and whimsical drawings to encourage fun, serenity, calm and quiet.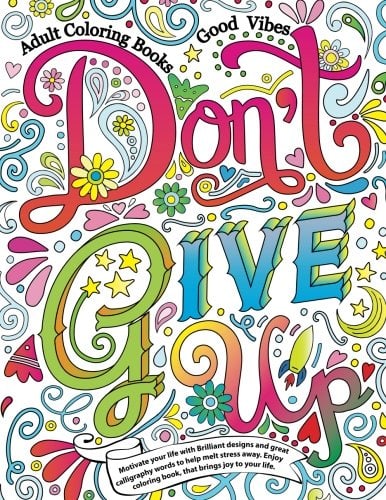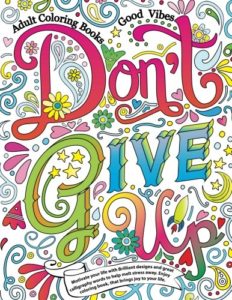 Don't Give Up Adult Coloring Book
Motivate your self with awesome calligraphy and brilliant designs to melt away stress and inspire!

Coloring Books For Adults: Amazing Swirls
This coloring book for adults contains swirls style illustrations representing various animals and floral compositions.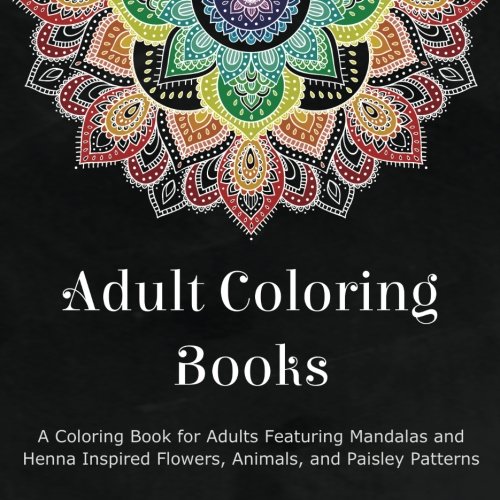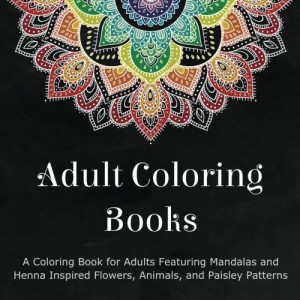 Adult Coloring Books: A Coloring Book for Adults Featuring Mandalas and Henna Inspired Flowers, Animals, and Paisley Patterns –
This top-rated adult coloring book is a bestseller on Amazon. If you are new to coloring, this one is perfect because of the variety of designs included. There are 48 one-sided pages for you to color, varying from minimally detailed to highly detailed.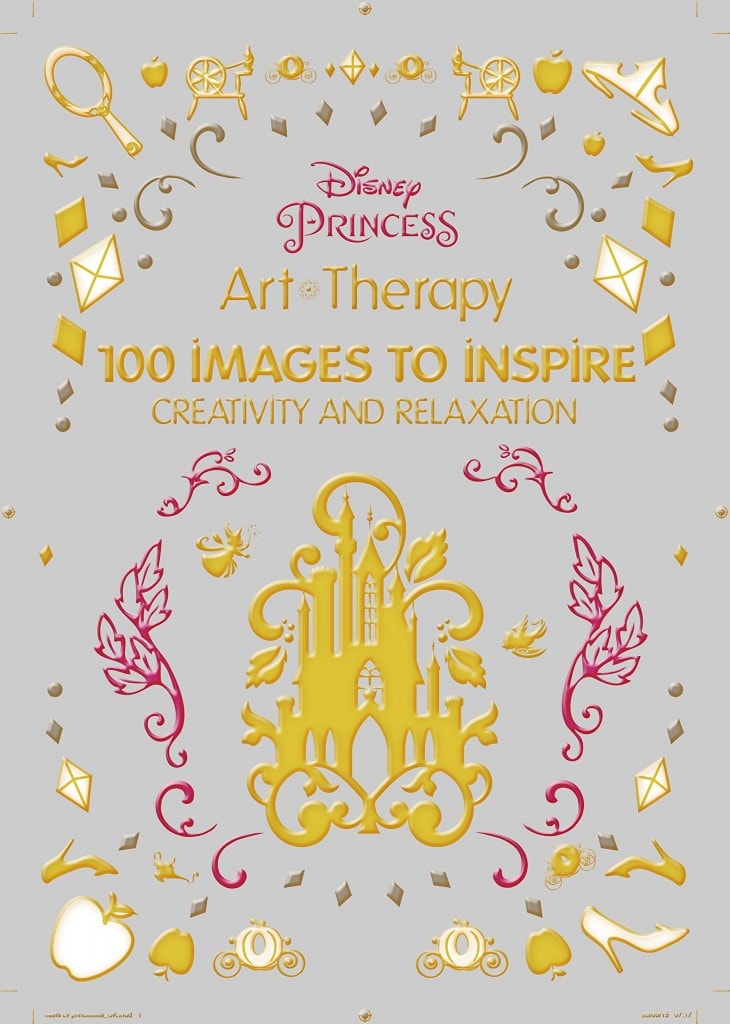 Art of Coloring Disney Princess: 100 Images to Inspire Creativity and Relaxation 
You will be transported directly into fairy tales, with 100 illustrations inspired by Disney princesses and their stories, such as landscapes, patterns, and repeating designs.  This coloring book is hard covered, bound, and has gold foil stamping on the cover and would make a very special gift for the Disney lover in your life.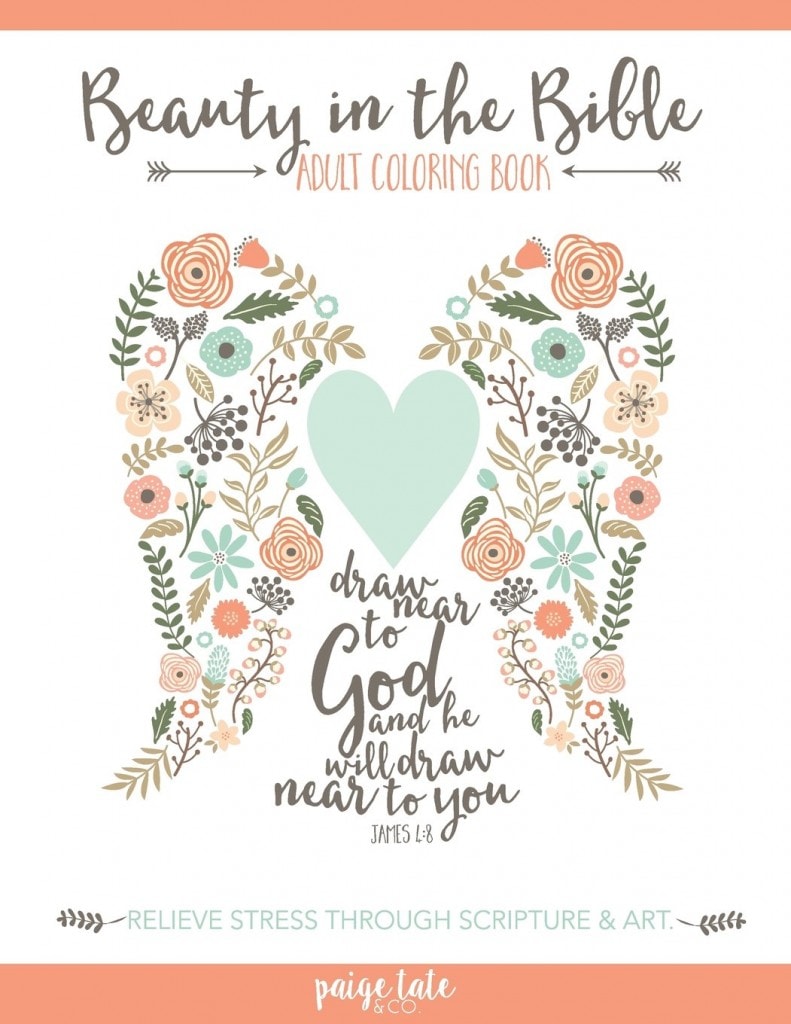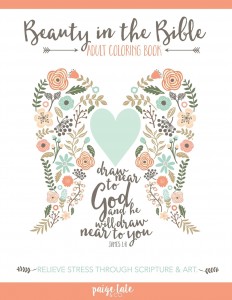 Beauty in the Bible Adult Coloring Book 
Just looking at the cover of this coloring book is a breath of fresh air! Gain a new appreciation for scripture and enhance your personal worship time with this coloring book, which includes illustrations of 24 encouraging verses from the Bible.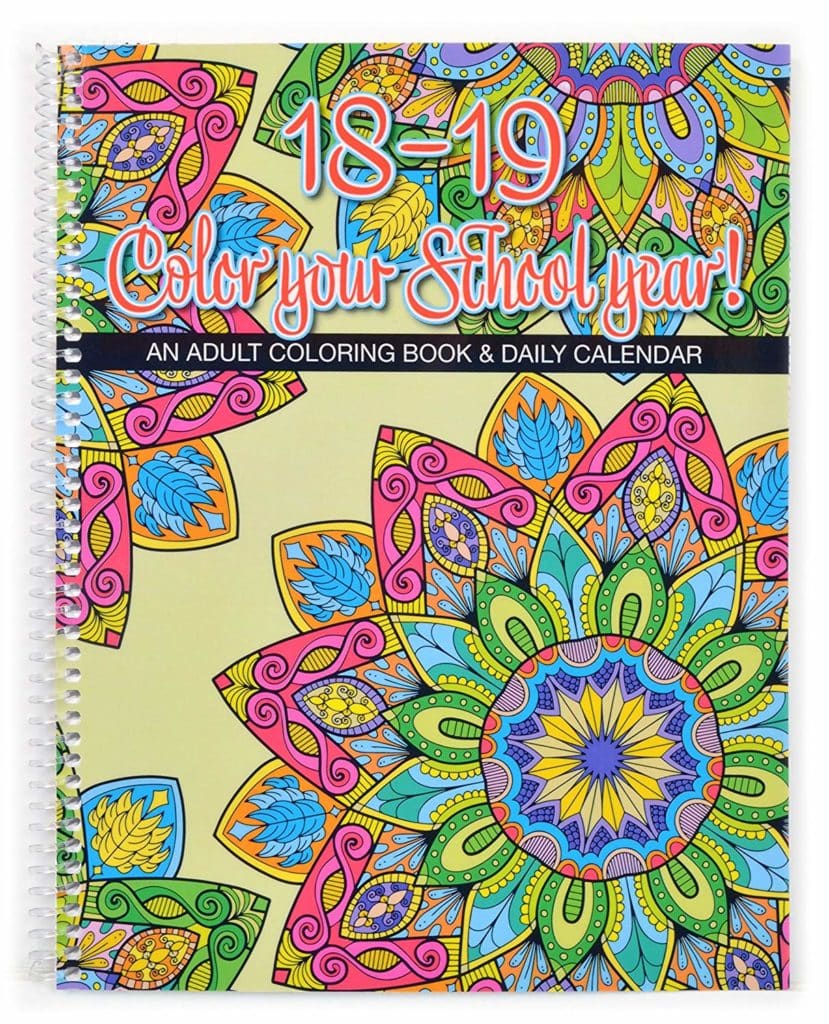 Coloring Planner for 2018 – 2019 School
Relax and color up your own personalized calendar according to your own schedule!

Secret Garden Artist's Edition: 20 Drawings to Color and Frame 
If you have a garden lover in your life, this coloring book is the perfect wintertime activity as the artist imagines life in a beautiful enchanted garden! With 5 stars on Amazon, 20 beautiful prints are single printed and ready for removal for framing. GMA just showed this book in one of their segments and said it is the most popular of all the adult coloring books!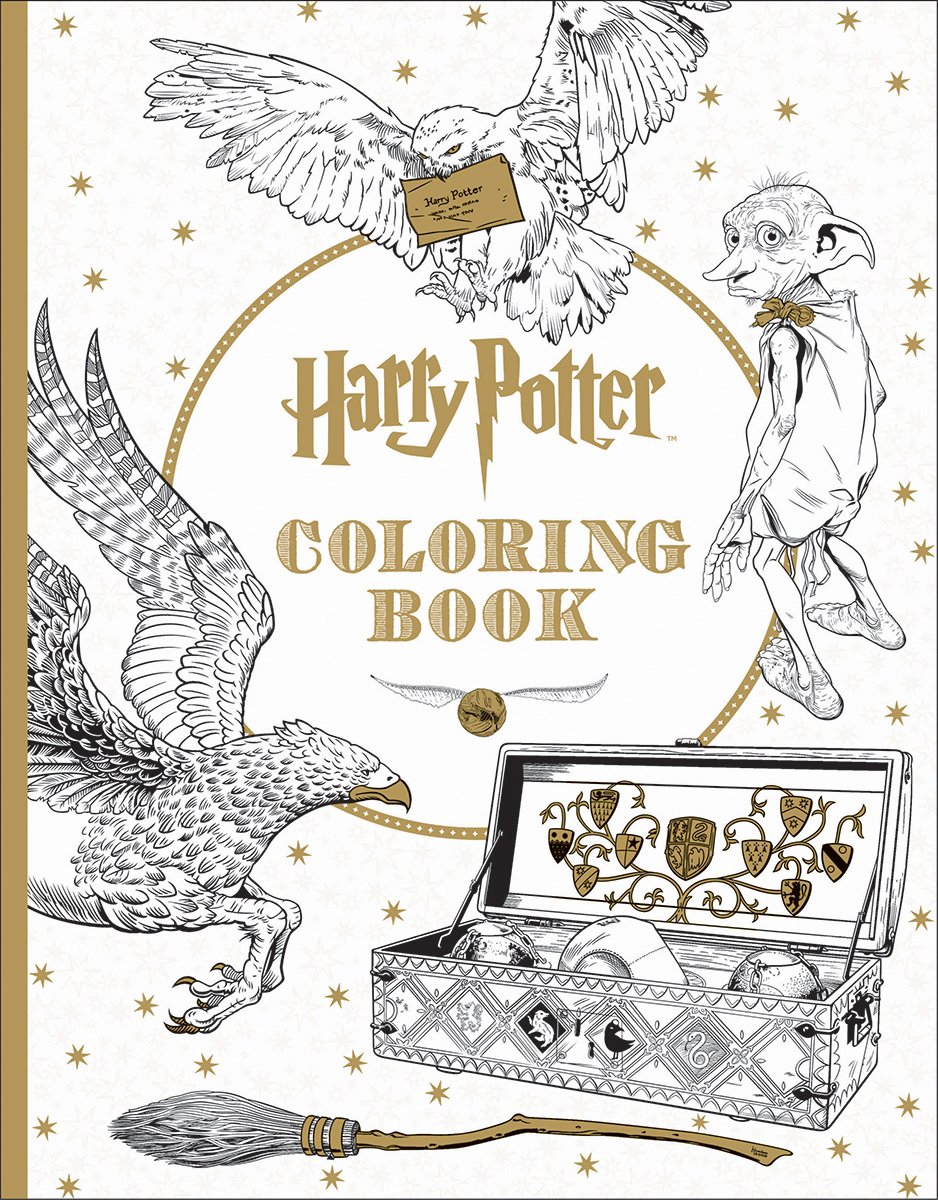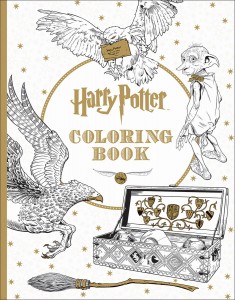 Is this one for kids OR adults? Who cares! All Harry Potter fans will love it! This coloring book includes intricate illustrations and designs used in the making of the Harry Potter films. Also included are 16 pages of full-color art from the movies that will inspire you as you color your cares away!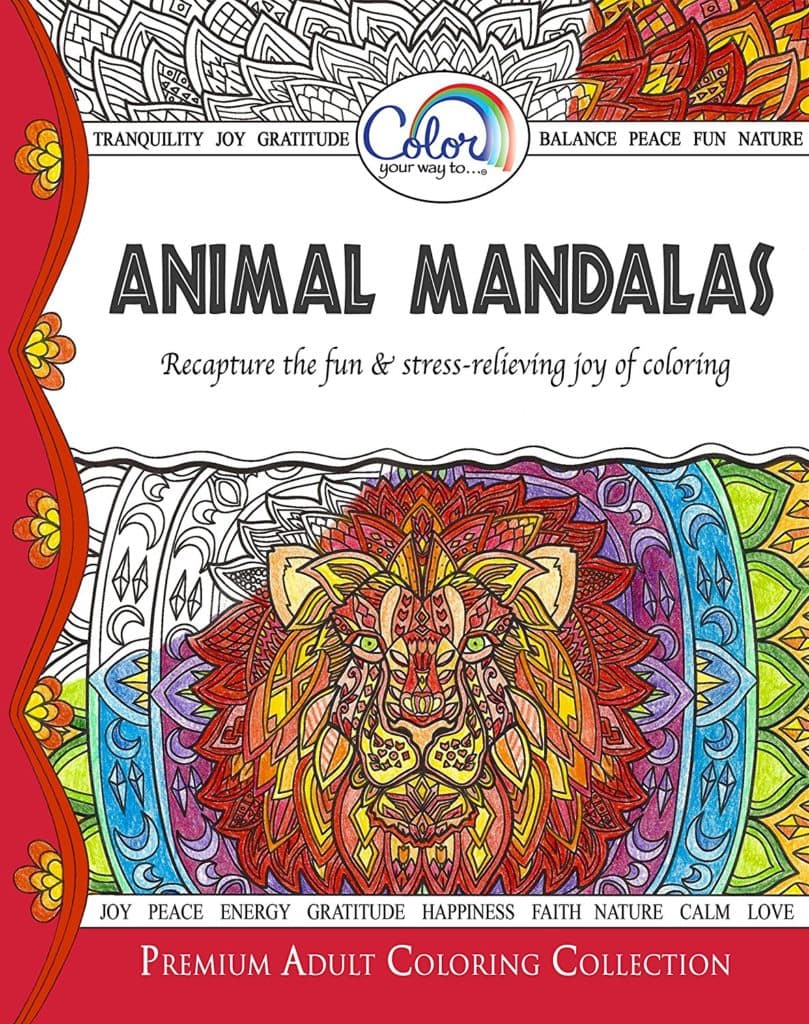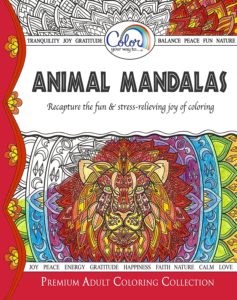 This coloring book is perfect for creating some of the most intricate animal creations.
Coloring Book Accessories:
You may also want to include some accessories to go with the coloring books, such as markers, pens, or colored pencils.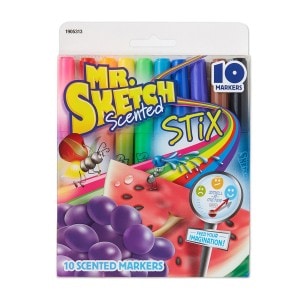 Mr. Sketch Stix Scented Markers, Fine Tip, Set of 10 
To really transport you to childhood, these scented markers are AWESOME. They provide a vibrant and long-lasting color.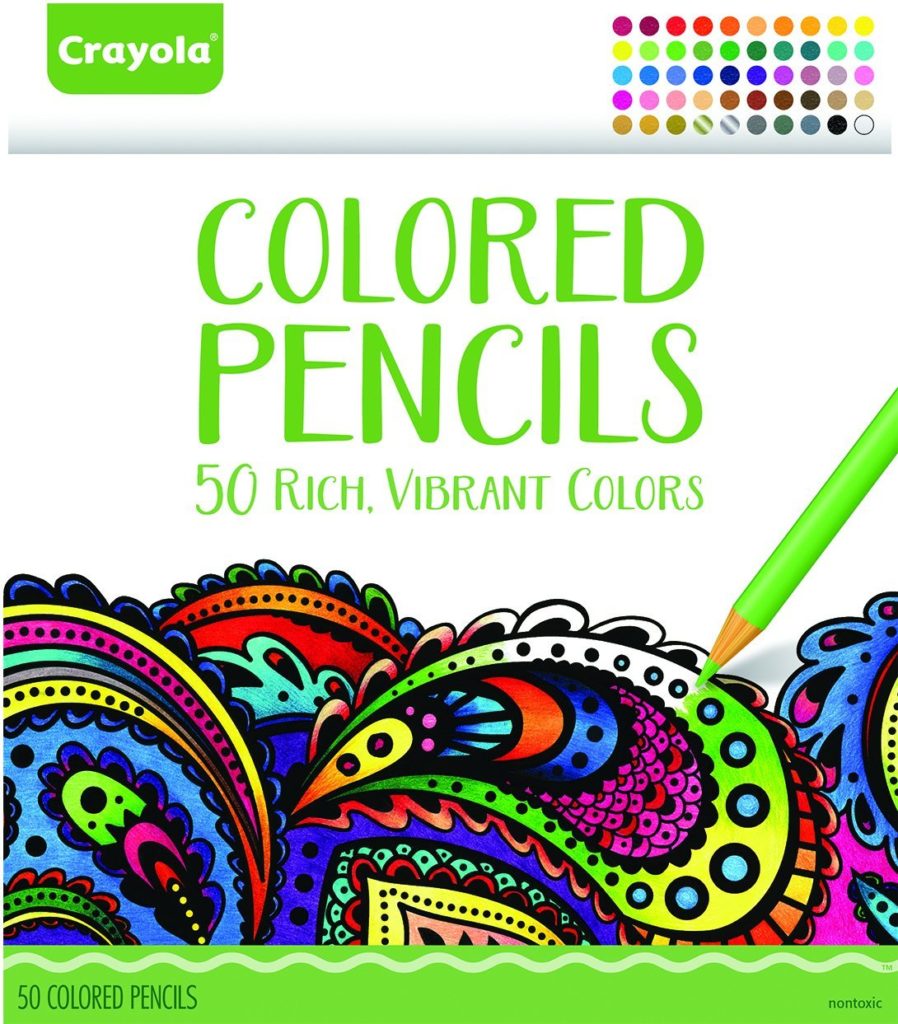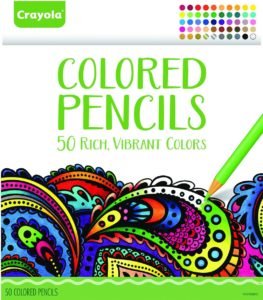 Crayola Colored Pencils, 50 count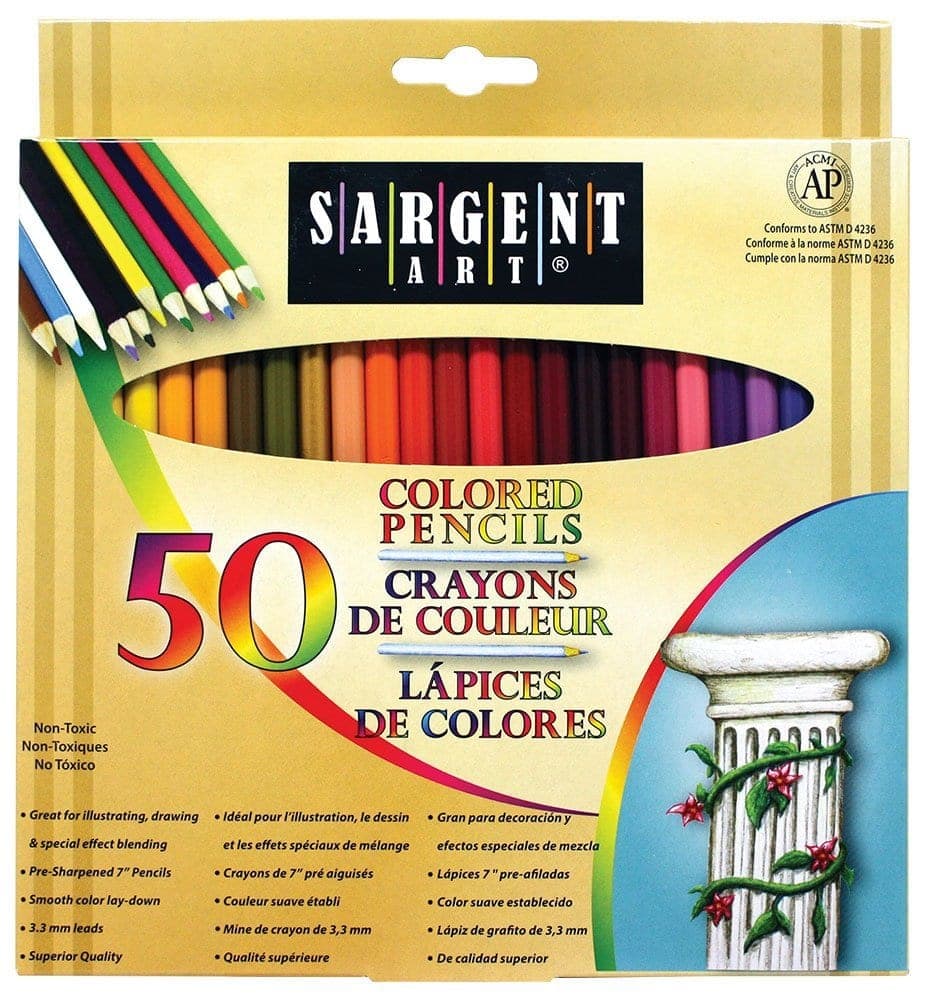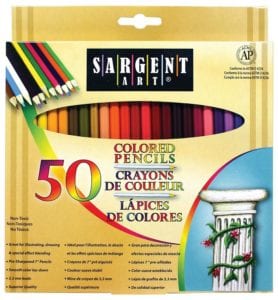 Sargent Art Premium Coloring Pencils, Pack of 50 Multi-color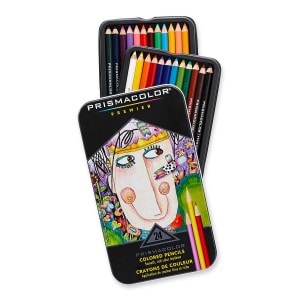 Prismacolor Premier Soft Core Colored Pencil, Set of 24 Assorted Colors  
For the beginner, colored pencils are the way to go! This convenient tin case holds all 24 colored pencils, which have thick leads for less breakage.  My friend, Liberty, says that these are her favorite colored pencils to use for adult coloring books.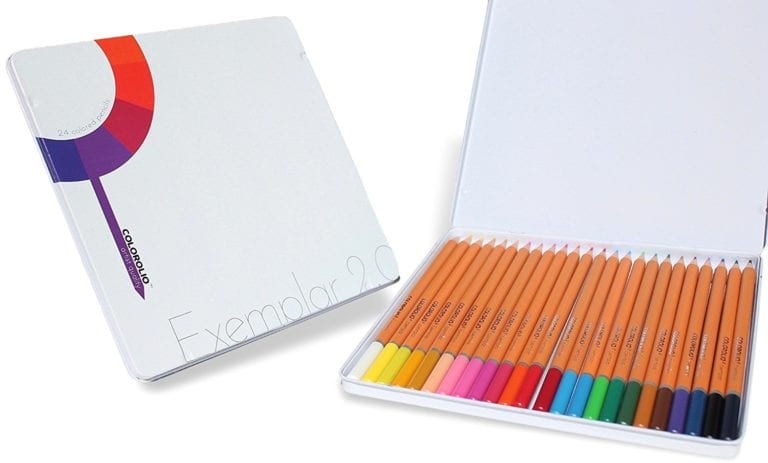 Premiere Set of 24 Art Pencils 
These pencils give you artist quality on your coloring!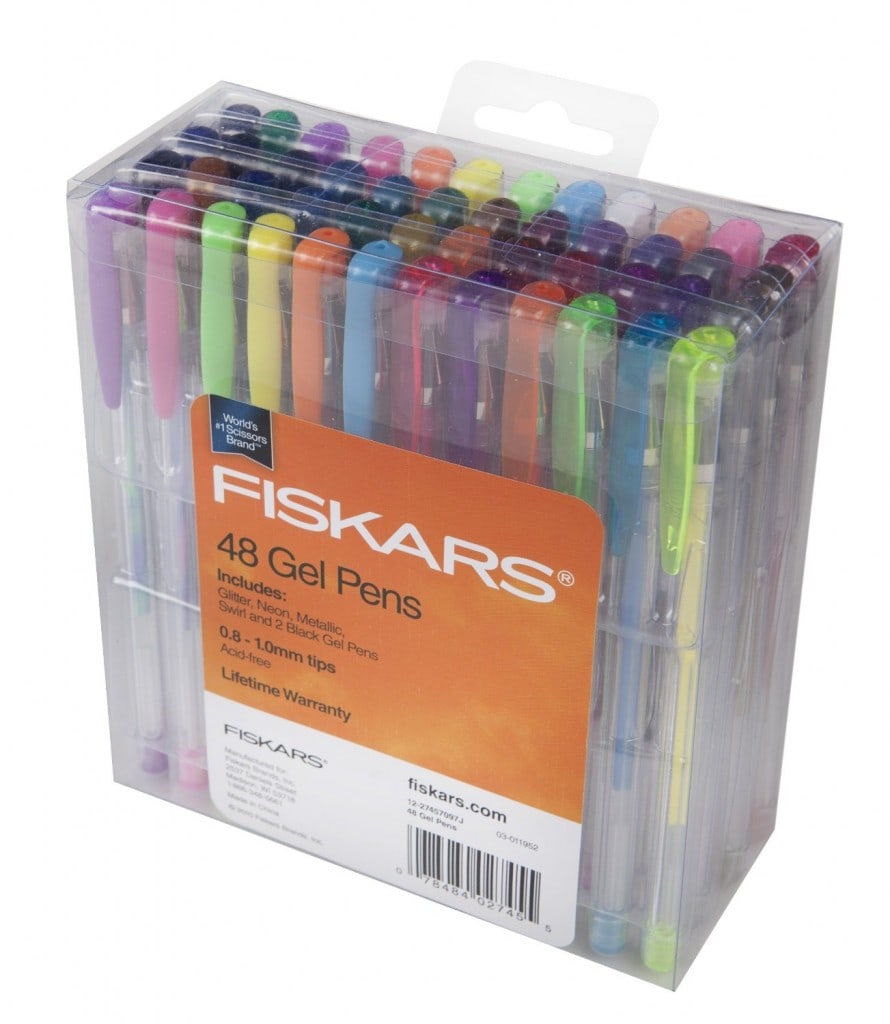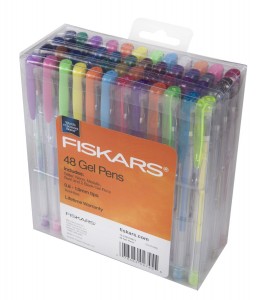 Fiskars Gel Pen 48-Piece Value Set 
These are great for intricate designs and include 48 different colors!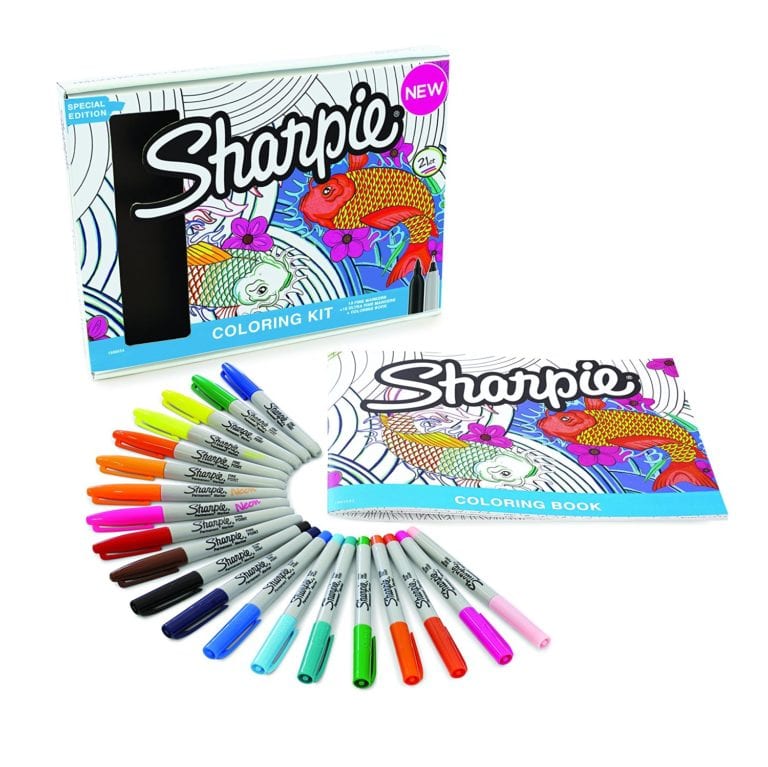 Sharpie Permanent Markers 20-Piece Set, Fine & Ultra Fine 
10 ultra-fine tip markers lay down crisp lines; 10 fine tip markers deliver bold, detailed marks
More Ways to Save at Amazon:
Follow the Best Daily Deals on Amazon Post (Updated daily, M-F), to stay on top of all the very best Amazon offers!
Find more Amazon deals on Thrifty NW Mom
Sign up for Amazon Prime to get FREE 2 day shipping on most items,  select free Amazon Instant Videos and select free kindle books once a month from the Kindle Owners Lending Library & more.
Sign up for Amazon Family to get FREE 2 day shipping, 20% off diapers & wipes, and more!