Entertaining with Costco For the Holidays! Items On Sale Right Now To Make Your Get Together Easier!
This post may contain affiliate links and I may be compensated for this post. Please read our disclosure policy here.

The Best Buys for Holiday Entertaining with Costco
It's the holiday season, which means more than just gift packages stacking up, and snow falling gently on the ground. For many of us it means friends and family, which in turn, means hosting and entertaining. While company is great, it can be stressful on the mind and the wallet to say the least. Luckily thanks to Costco, the super store of superstores, throwing the perfect holiday gathering can be not only stress free, but fun.
We've compiled a list of the must-have items that provide the most return on investment, available at your local Costco to ensure your holiday party is as jolly as it can be.
Items to set the mood for your home
Before you let your stomach do all the talking, remember the visual eye candy. Decorating your house for the occasion doesn't have to be extravagant, but with just a few staple items, your house can be a winter wonderland.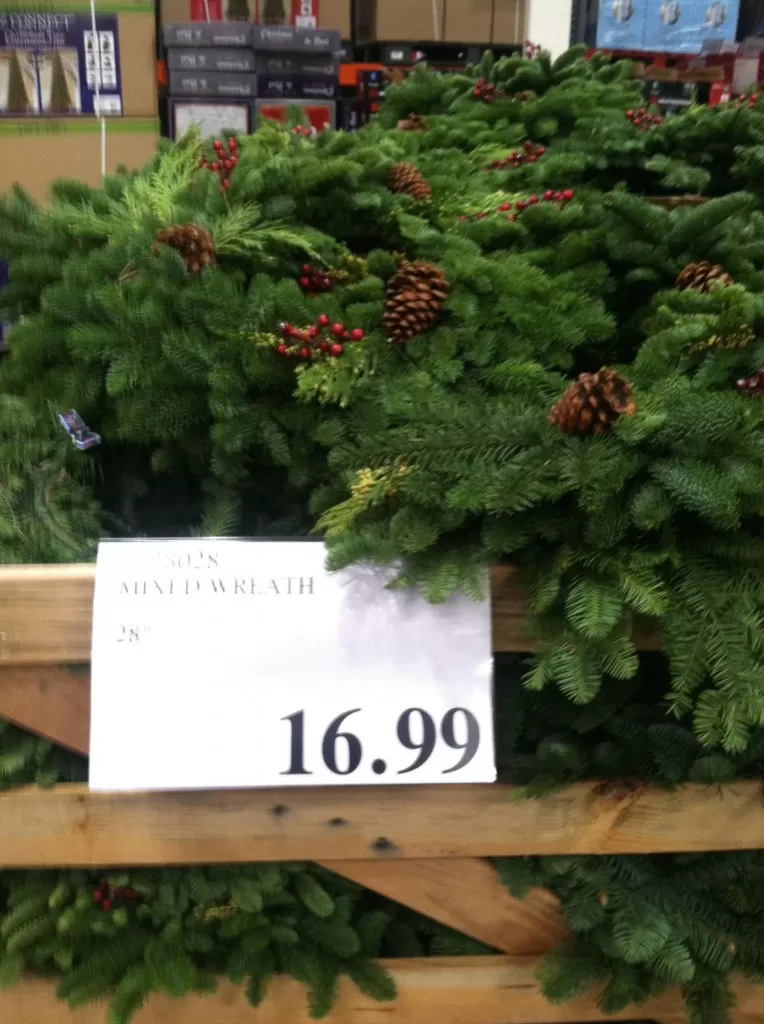 Mixed Wreath – $16.99
Fresh Holiday Bark Basket Centerpiece – $29.99
Holiday Snack Ideas
During the holidays, there will likely be people around throughout the day. Make sure your home is stocked with little snacks for those afternoon munchies. Different varieties of nuts and pretzels are great to keep in bowls around the house for an easy protein grab. Costco's Kirkland brand Pecan-Cashew Nut Crisp melody contains a hint of cinnamon apples and peaches, making it perfect for the holidays.
Chex Mix Variety Pack (Individually Bagged) – $7.59
Kirkland Signature Pecan-Cashew Nut Crisp – $9.79
Kirkland Signature Peanut Butter Filled Pretzels – $8.89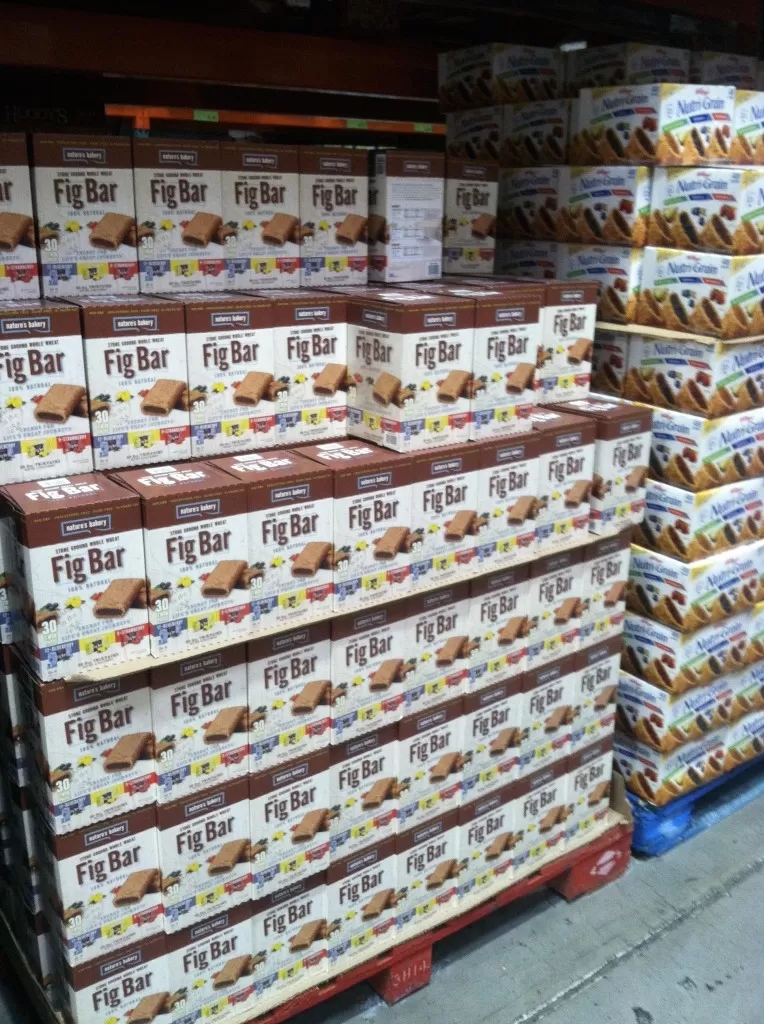 Nature's Bakery Fig Bars – $8.99
Bringing many people together often results in an abundance of outdoor activity—if nothing else, just to get some bodies out of the kitchen while you cook. Whether the kids are playing outside, the whole family is playing football, or there's a relaxing hike planned to enjoy the changing seasons, on-the-go energy is a must. Nature's Bakery Fig Bar variety pack is healthy fuel for visitors of every age and an affordable, sound investment for the hungry children of any group who start poking around for snacks well before appetizers are served.
Organic Kinder's Beef Jerky -$12.99
Quick & Easy Appetizer Ideas
As far as appetizers go, make it easy on yourself and keep it simple. Start off the meal off right with finger foods for guests of all ages.
Stacy's Organic Simply Naked Pita Chips – $4.99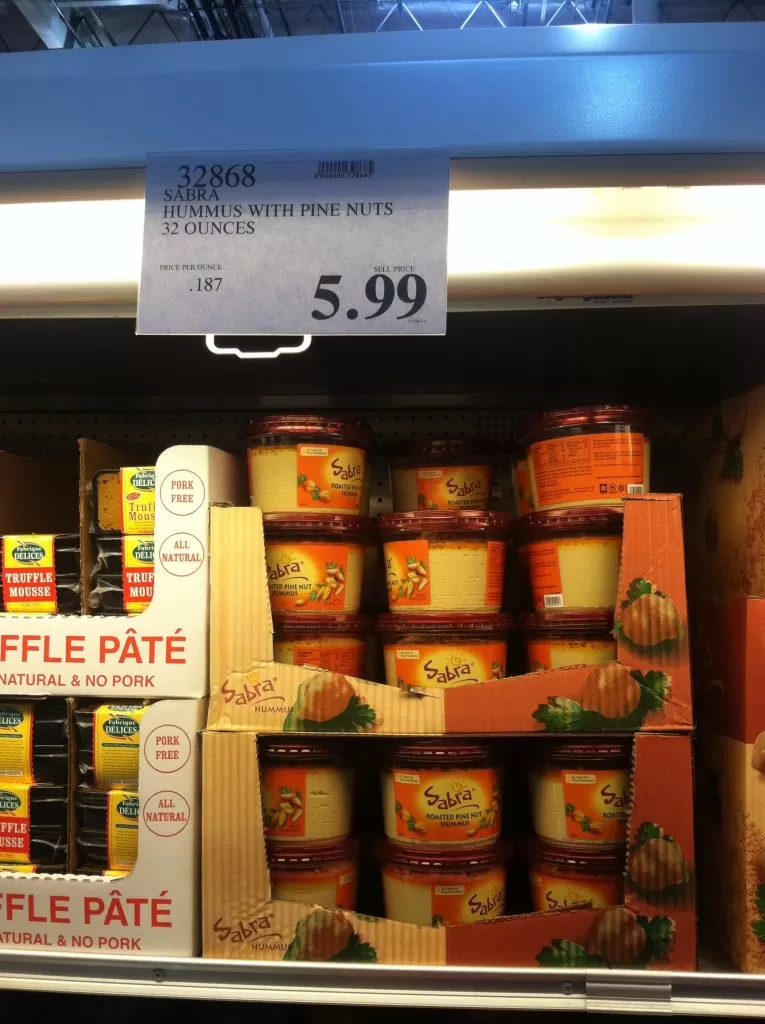 Sabra Roasted Pine Nut Hummus – $5.99
Chips and dip are always a crowd pleaser. Pair a good hummus with the right chip to keep guests satisfied but ready for more.
Kirkland Signature Ancient Grain Crackers – $6.99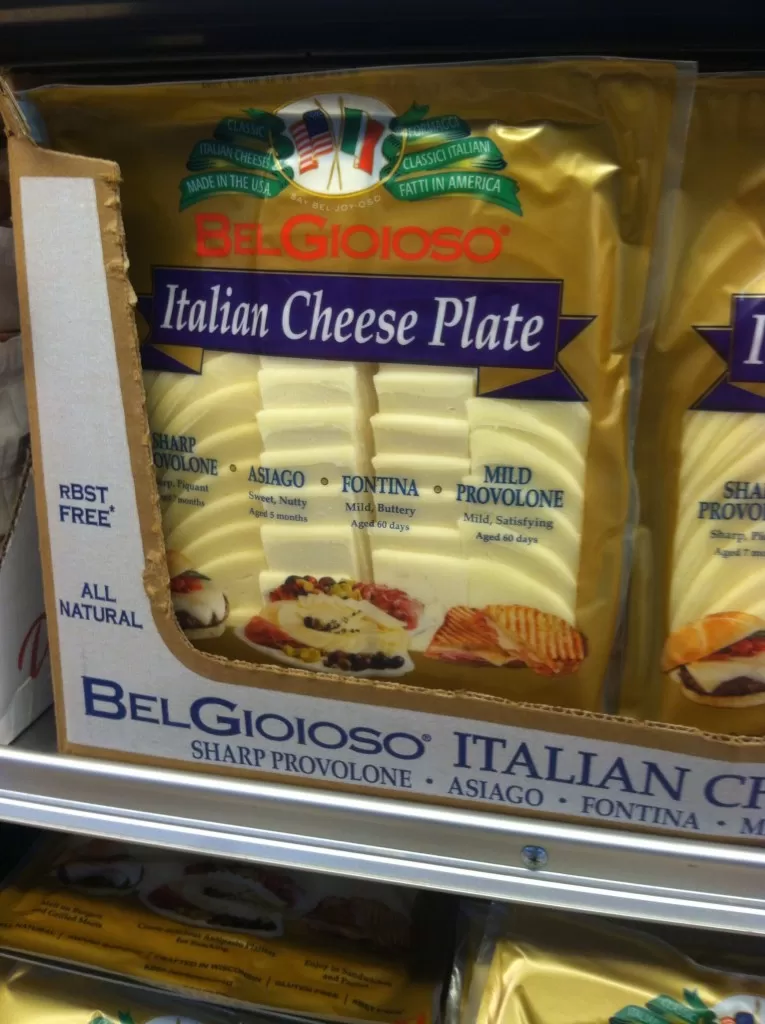 Belgioioso Italian Cheese Plate – $10.79
The Belgioioso Italian Cheese Plate offers four different types of cheeses, sharp provolone, mild provolone, asiago and fontina. Add some fine Italian salami and grain crackers, and your cheese plate is complete.
Citterio Sliced Salame Milano – $15.99
Elegant Main Course Ideas
Having a delicious main course is a must during the holidays. The butchery at Costco offers a variety of meats to feed hungry stomachs.
Fra'mani Whole Brined Turkey, No Antibiotics – $3.39/lb
Australian Boneless Leg of Lamb – $5.49/lb
Australian Lamb Loin Chop – $7.99/lb
Dessert Ideas
Now, let's talk dessert, Arguably the best part of the holidays, Costco satisfies shoppers by offering sweets for all taste buds.
For a simple, elegant bite-sized cookies, try the delicious French-inspired Donsuemor Madeleines. The rich and buttery dessert go great on their own, or paired with a warm mug of after-dinner coffee as guests wind down. Add in some seasonal chocolate and perhaps a homemade gingerbread house, and you've got everyone's sweet tooth satisfied.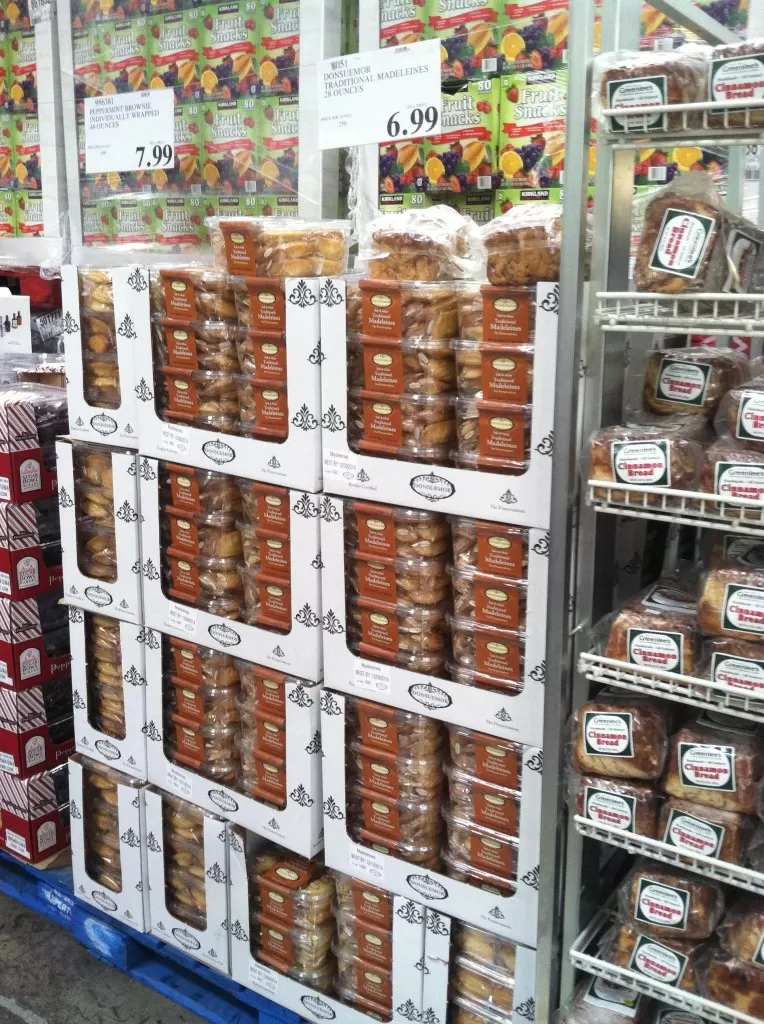 Donsuemor's Madeleine's – $6.99
Freshly Baked Lattice Apple Pie – $9.99
Pre-Built Gingerbread House Kit – $9.89
Ghirardelli Squares Peppermint Bark – $10.79
 Kirkland Signature Luxury Belgian Chocolates – $15.99
Beverage Ideas
Last, but certainly not least, drinks. Nothing says merry like a nice glass of wine, and Costco offers Napa Valley staple Whitehall Lanes Winery in both a Zinfandel for the spicy red drinkers and a crisp Sauvignon Blanc for those who want a white Christmas. Stock up on sparkling cider for the kids, and make sure to have some hot chocolate and marshmellows on hand for an after dinner sled session.
Martinelli Sparkling Cider – $6.99
Swiss Miss Hot Cocoa Mix – $4.39
Whitehall Lane Sauvignon Blanc: approximately $14
Whitehall Lane Merlot- approximately $20
Now take a bow, you've just thrown the perfect party.
What are your favorite items to grab at Costco when you are entertaining guests, to make your get together easy and affordable?
Happy Holidays!
More Costco articles you might be interested in: