Costco Membership Deals, Coupon & Discount Offers – 5 Ways to Save on Membership Fees

Costco Membership Deals, Coupon & Discount Offers – 5 Ways to Save!
If you've been wanting to join Costco Wholesale club, but are unsure if you'll use it enough to justify the $60/year cost or if you are just looking for any way to get Costco Membership deals,  here are a few different ways that you can save on membership to Costco:

5 Ways to Save on a Costco Membership:

Special Costco Groupon Offers:
Costco is currently running a summer promotion, where you can get a $40 Costco Shop card + a $40 off $250 Costco Coupon with a new membership sign up! This is like getting the membership for free, if you will use the coupon too (as you will get $80 in free merchandise at Costco with both the $40 shop card and $40 coupon – and the membership only costs $60).
This is one of the best deals we have seen on a Costco membership in awhile, so if you are looking for a deal, grab this one. Just look for the coupon on Groupon (shown above) and that will provide you the promo code and information to get this offer.
Current Membership Deals Available:
More Ideas on How to Save on Membership:
Use a gift card to shop:
If you only plan on shopping a few times a year for specific items, have a friend with a Costco membership buy you a gift card (Costco Shop card) & then you can shop using the gift card.  You will not be able to refill Costco shop cards, though, and only Costco members can buy them. We have done this before we had a Costco membership to try it out & had a family member buy it for us. I think it's a great way to shop Costco for items that your family regularly buys to see if a membership will work for your family & your shopping needs.
Look for daily deals on Costco memberships deals:
If you know you want a Costco membership eventually but don't need it right away, take your time & wait for one of the deals to come around where they are offering extra freebies when you purchase a membership. We will list these in the section above when we see them available, but it can be one of the best ways to get a great deal on membership. You can also often find Costco booths at places such as festivals, fairs & other events with special membership packages.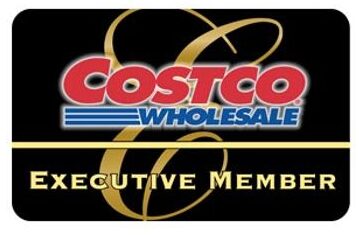 The Costco Executive Membership is a great way to go, if you can afford the $120 up front. The reason that this is a good deal, especially for your first year of membership is that Costco will guarantee you will get back $55 in rewards that first year. That means you will break even, regardless of whether or not you spend enough to make it worth the purchase. The way this works is that you pay $120 for the Executive membership your first year.
You will get a rebate of 2% of your spending at the end of the year. If you spend approx. $250 a month or $3000 a year, you will make money off the rebate (assuming you renewed for the $60 membership the following year. You would have to spend $5,500 annually to cover the cost of renewing at the Executive rate of $120 for the following year).
However, if your spending does not reach that amount, Costco will make up the difference to get you to $60 (for example, if they sent you a rebate check for $25 for the year, you would go to the customer service desk, and they will give you the difference).  That means that if you apply that $60 towards the next years membership, you did not end up paying any extra for the Executive membership (you got two years for $120 out of your pocket, or $60 per year).
But if you are a frequent shopper or know that you'll be purchasing some larger ticket items , this could be a great way to save as you will earn cash back on your purchases, and will likely make money off the membership.
(One last note on this – TNWM reader Monique, was not able to qualify for the $60 minimum, because they used the car rental service. She was told that if you use the extra services available to Executive members, then the minimum refund won't apply, so you may want to double check on that if you plan to use those extra services)
Employer & Military Discounts for Costco:
Ask your employer if they will be offering a Costco discounted membership package. When I worked in the schools, several times a year, Costco would come set up in the teacher's lounge & they would work with the school district to offer a special membership package (similar to some of the discount membership packages we've seen at the daily deal sites where you might get some freebies or a Costco card when you sign up to be a Costco member).  If your employer does not offer this, then check with your professional organization. I know the NEA (National Teacher Association) does offer a special Costco membership package, so I bet that other professional organizations might offer this as well.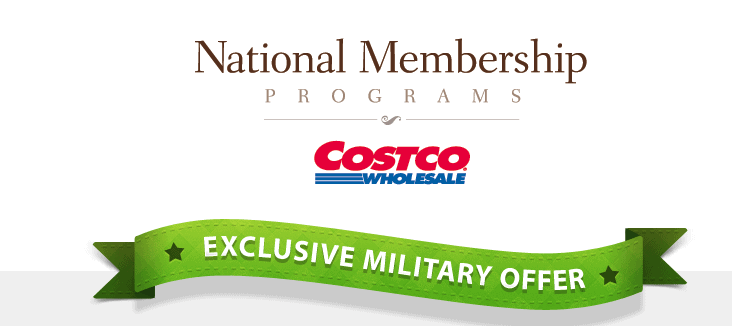 There is a military membership package as well. You can purchase Costco Membership Activation Certificates to join Costco as a new member and you will receive over $60 in savings. Find out more on this website.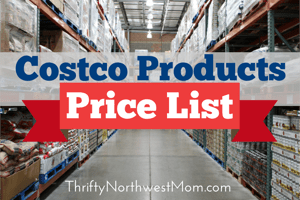 Costco Products Price List – over 1,000 prices to compare
If you're still debating about whether a membership to Costco is worth it, check out our Costco Products Price List, where you can compare the prices for over 1,000 grocery & household products to other stores to see if the products you buy the most will be priced better at Costco or other stores. This is a very helpful resource to print off specific sections or use the database to see if a Costco membership is the best decision for your family based on the regular items on your grocery & household list.
We also share tips on how to save on travel by using Costco Travel here!
Do you have any other ways you have saved on membership costs at Costco? What are your favorite Costco Membership deals?
Other Costco Savings Articles you might be interested in: