The BEST Sam's Club Membership Discounts – $20 for 1 yr Membership!
This post may contain affiliate links and I may be compensated for this post. Please read our disclosure policy here.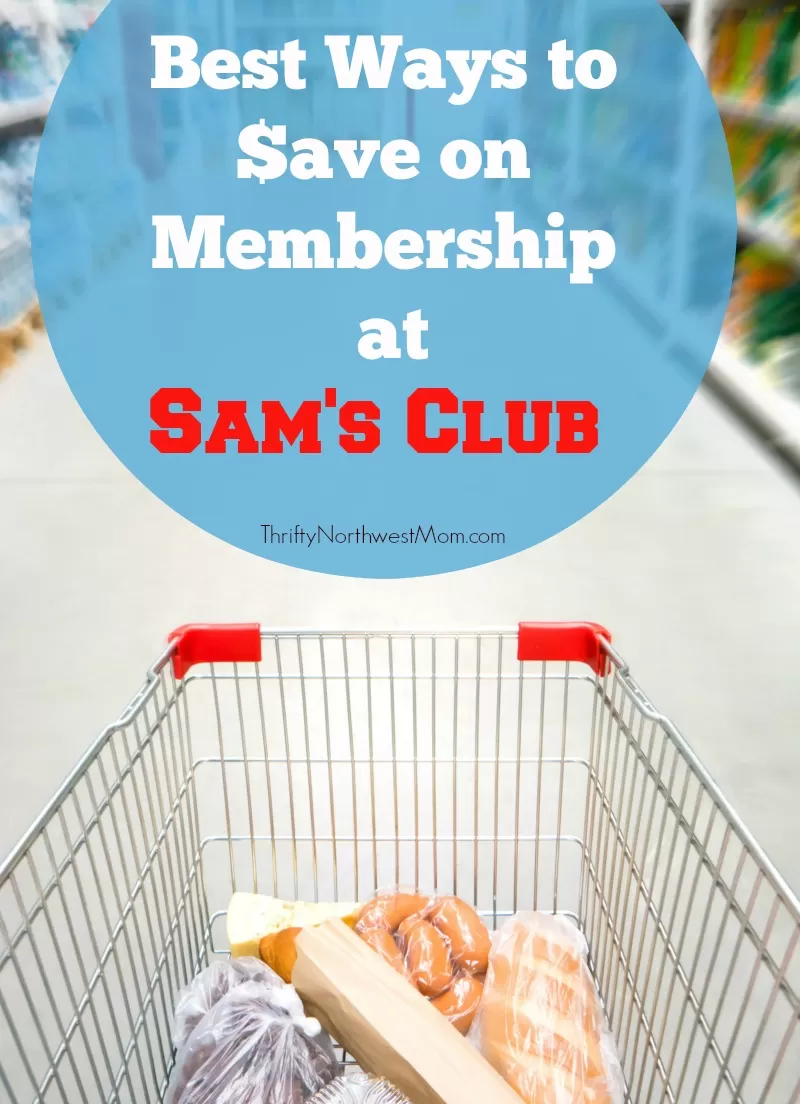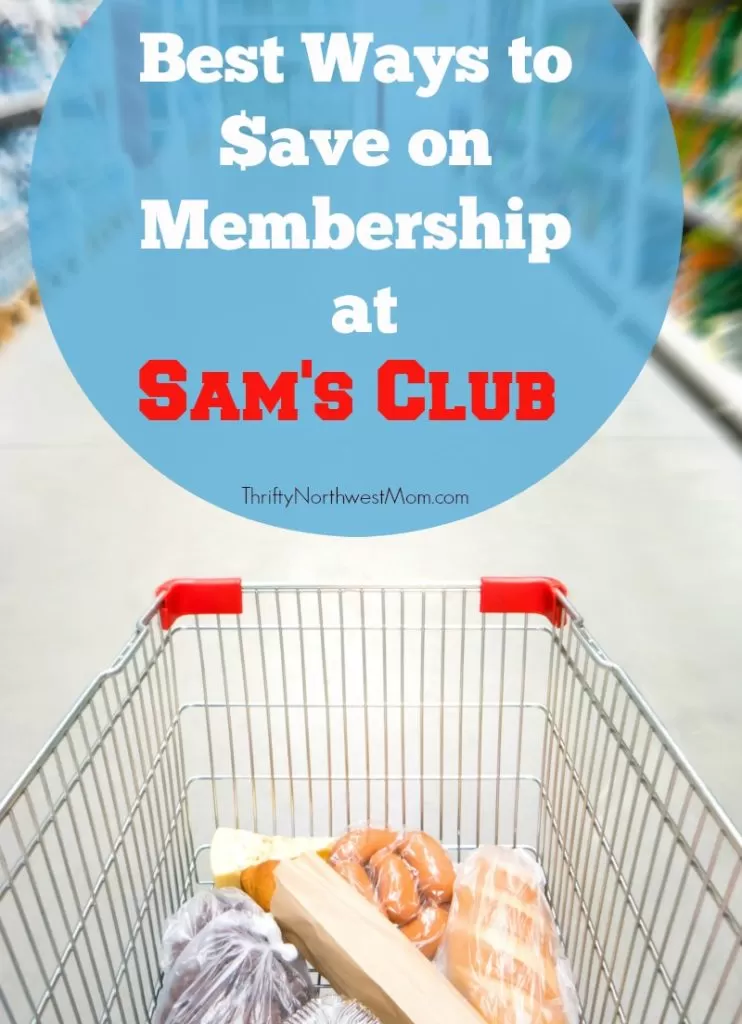 Sam's Club Membership Discounts & Why to Shop at Sam's Club!
Looking for the BEST Sam's Club Membership discounts? We have a huge round up here of all the Sams Club membership deals we could find. They been making some big changes in the past years which has really changed the way you can shop there. Not only is it a great value with all of the savings they offer on their products, but they are making it easier than ever for busy families with all the conveniences they are offering for shoppers.
It is a wonderful spot to get these kinds of bulk deals online, and delivered right to your door, without having to fight the instore crowds too.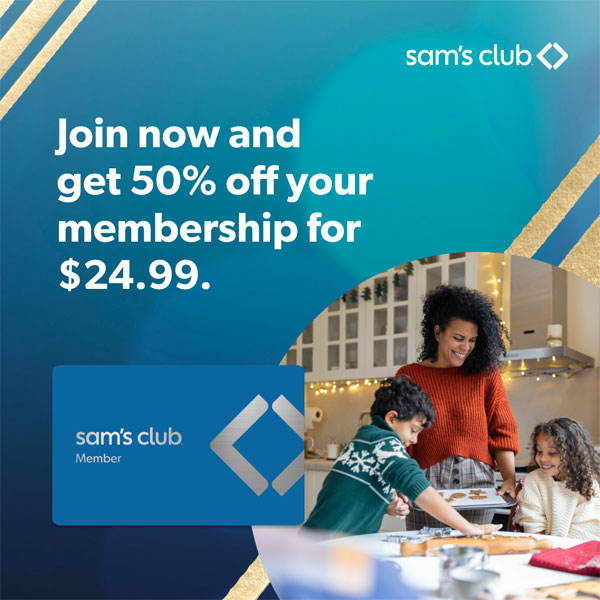 The Best Sams Club Membership Discounts available right now::
Are you looking for Sams Club Membership Discount going on right now to get a new or renewed Sam's Club Card? We have a round up of all the latest and best Sam's Club Membership deals currently available. We work to keep this list current, so let us know if you are aware of an offer we do not have included .
These memberships make great Christmas gifts too. The offer many deals online, so folks can shop at Sams Club online from across the country. I ordered last week, and got my ordered delivered correctly, and promptly – it was so convenient.
And if you are looking for Sam's Club membership renewal deals, we will note those below too. 
Sam's Club Membership Discounts Currently Available for New Memberships  
This is our Master list of Current Discount Sam's Club Membership Deals

 2023
Get a 1 year membership for $20 + get a $20 Travel & Entertainment Credit – This is a big savings off the regular rate so this is an awesome price & the best we have seen for this yearly membership. It will be an auto-renewal, so just be aware of that. If you don't want it to auto-renew, you can cancel your membership at any time (must be 24 hrs before it will auto-renew).
Get $50 off a Sams Club Plus Membership Discount here (offer good through Jan. 31, 2024)
Check out this Groupon Sam's Club Membership deal with $25 Discount Off First In-Club Purchase of $25+ for $25 (on Groupon, when available). Sometimes you can find a Groupon Sams Club Membership Deal for as low as $20 too!
New & Renew Sams Club Membership Deals –
Get $30 credit on your card when you open a store credit card and make a $30 purchase online that day. Just click the "Save $30" banner on the lower left side of the page for details. Restrictions may apply. Good for new memberships or Sam's Club renewal
Military Members can save –  55% off new memberships – Good for new memberships or Sam's Club renewal
Free $10 Gift Card with Sign Up or Renewal of Collegiate Membership (scroll down and you will see this offer in fine print towards bottom of page)
Sams Club Cash Offest for Renewals by October 16, 2023. Sams Club increased their annual fees by $5 last year, and so they are offering their current members a cash offset. You will automatically earn $5 or $10 Sam's Cash to offset the price increase, depending on their membership level.
Keep an eye out for the blue Valpak envelopes that come in the mail. They often offer additional deals on Sam's Club memberships and sometimes include other savings offers available to members as well!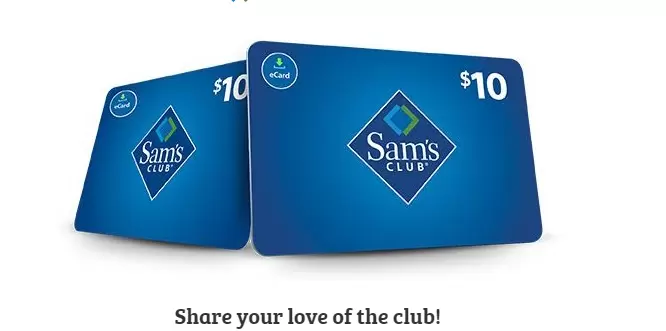 You can also refer a friend and get a $20 Sams Club Credit (can earn up to $100) when they join online. Plus, they'll get a $20 credit too, if they sign up through your link.

You might also want to check out Costco Membership Coupon & Discount Offers – 5 Ways to Save on Membership Fees
Using Your Sams Club Membership Online or In-store: 4 Reasons Why Shopping at Sam's Club will Save You Time & Money!
Save Time by ordering online & it will be ready for pick up at the store
Sam's Club also has another big time-saver with their Club Pickup program. You can order everything you need online at your convenience and then you can drive to Sam's Club & all your groceries will be ready for you to pick up. You can then bypass the register by checking in & paying on the Scan & Go app (mentioned above), pay at the kiosk inside or select Sam's clubs will have a drive-thru area where you can get your groceries.
The best part – there is no fee to use this service! It is available to all Sam's Club members, unlike the other pickup & go services at grocery stores. I love this type of service to save time during busy weeks when it seems like there is just not enough time in the day to go to the store. It also makes it so much easier when you have sick kiddos or sick yourself, but of course, you still need groceries. Or for moms of young children and the thought of having to unbuckle all the kids & head into the store is so daunting, this is such a great option (wish it had been around when my girls were little).
This Club Pickup program can also save you money as you stick to your budget & your list (as much as I love browsing the items they have for sale in the stores, when I'm on a strict budget, it's nice to have this option to really help me stick to the list)
Easy Reorder Option
Sam's Club has another big timesaver with their Easy Reorder option. You can go online & quickly reorder items you use regularly. These can be quickly & easily selected & then shipped right to your house if you don't want to have to leave your house at all for those times when you just really don't have the time or energy to head to the store.  There are definitely products that you know that you will buy over & over as it's the best place to find those savings, so I love that you don't have to put any thought into coming up with that list over & over and can just select those items you buy frequently & have them shipped directly to you.  You can also use this Easy Reorder option with the Club Pickup & just reorder the items you use frequently & then pick up at Sam's Club – they'll have it all waiting for you, no shopping in store needed!
Buy in Bulk to Save Time and Money
We love the fact that you can buy in bulk at Sam's Club for the items your family uses consistently.  It saves you time so that you're having to do less shopping by buying the things you need in larger quantities and then just splitting them up when you get home. We love to buy in bulk for snacks for school especially – we'll buy Goldfish crackers, Cheeze-It crackers & more & then I put my girls to work with big bowls & scoops & they fill up individual baggies to keep in our pantry for school, park trips, etc. It is much more cost-effective than buying smaller boxes or individually packaged bags and it's a time-saver to not keep having to go to the store for those items every week.
Sia's aunt runs an AirBNB in the Puget Sound & she loves to shop Sam's Club for her bulk shopping needs too for her AirBNB. She finds that she saves time by buying her food items & pantry staples in bulk so she is making fewer trips to the store every month.  She also has been able to freeze items she needs on a regular basis to save time & money by buying in bulk & paying less than she'd pay for smaller portions.
Sia's aunt has also found some awesome seasonal & specialty items at Sam's Club that she can buy in bulk. Her favorite item are the Sam's Club brand Sea Salt caramels that are much cheaper than she would find anywhere else & she can keep these on hand to provide for guests at her AirBNB as little treats.
Save Time with Sam's Club Scan & Go App for Self Checkout if Shopping In-store
Last year, Sam's Club released their Scan & Go app (for iPhone & Android), as a self-checkout option, but it is way better than the self-checkout lines at grocery stores. It can save you so much time as you can totally skip the lines and pay on your phone with the app! How is that possible? The way it works is that you can scan all the items in your cart using the app to scan the barcodes and then you can pay right thru the app in the store when you're done shopping & scanning and not have to go thru the checkout line at all. You'll just show your digital receipt on the app to the checker at the door as you're leaving the store & you're good to go. This makes it so nice on those busy weekend or after work days or if you just need to pop in for a few items and don't want to have to wait in line.
I love that Sam's Club is offering so many options to save the day for busy families – so you can still save money by shopping at Sam's Club & taking advantage of all the savings on your favorite products & buying items in bulk, but you don't have to give up conveniences & time with so many great time-saving features.
Even if you prefer to shop in store (that's my preference when I have the time because I can see all that is offered & the fun, unique seasonal items), Sam's Club is still a great option because the crowds are less, at least here in the NW, so that makes it so much easier to find parking easily, navigate the store & take your time as you check out all the items on your shopping list & the fun seasonal items they have on display.  The checkout lines typically do not get too long either, so you can be in & out faster with quick purchases, even if you choose to go thru the lines instead of using the Scan & Go app.
Shopping Sam's Club Deals online:
Sam's club online has some great prices too. They also offer some great online exclusives. If you are planning to put together a game day spread, Sam's Club can help you save time and money by grabbing your party items at the store. It is our family tradition to fry up some wings for all the big football games and then we plan the rest of the spread around the wings. I love the Tyson wings from Sam's Club. There is enough to feed a crowd and they are so easy to get on the table when folks are hungry.
A couple of examples of how you can save big with a Sams Club membership and shopping online include: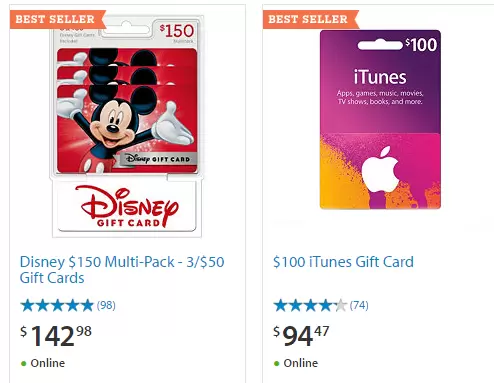 Did you know that Sam's Club is a great spot to find discounted Gift Cards! We even found discounted Disney Cards (which are very hard to find). Find all of their current gift card deals here.

They have a Shocking Values page, where you can get special deal prices that are below the typical warehouse price savings. There are all kinds of items that you can find some big discounts on, but only for a limited time (many available for just two day periods), so you will want to keep an eye on this page and check it regularly.  You can even sign up with your email to have them notify you of deals.
PLUS, you can find current Sams Club Coupons (Instant Savings) here for Sams Club!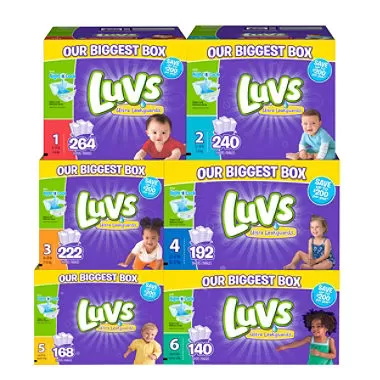 There are also some very good prices on diapers if you have little ones in those. These Luvs Ultra Leakguard Diapers work out to just $0.12 per diaper, which is a great price for diapers!
Sam's Club has plenty more great prices on all kinds of items from food to home items. Find all of the details on this special promotion here. 
Check back regularly for the current Sams Club Membership Discounts too!
Save
Save
Save
Save
Save
Save