Club Eimmee – Subscription Box for 18 Inch Doll Clothes & More!
If you are looking for American Girl Doll Accessories, or other 18 inch doll clothes, and accessories, check out this deal! It is one of the best we have found.

Club Eimmee – Subscription Box with Items that can work as American Girl Doll Accessories (All 18″ Dolls)!
Do you have a kiddo that loves American Girl Dolls (or are you looking for 18 inch doll clothes for any doll)? If so, we have a subscription box offer that might be a great fit for you! The Club Eimmee is a subscription box that comes with items that will fit American Girl dolls and other 18″ dolls!
Plus, they have a current offer where you will get a $10 gift card with your first purchase (and the first box is $10), so it is a fun way to get your kiddo stocked up at a great deal. Even at the regular rate it is a good value for all that comes in the box (each box is valued at $30+) and shipping is free. You can cancel at anytime as well.
Plus, they currently have these extra offers available too:
Download this dollhouse diorama for FREE! Scroll down to the bottom of the page here to find this offer. You will need to submit your email address and then you will be able to download the diarama.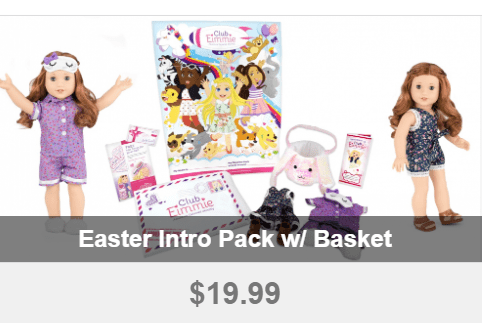 Club Eimmie Easter Doll Basket – $19.99!
Right now they are offering an Easter Intro Pack, that will include an Easter Basket and all.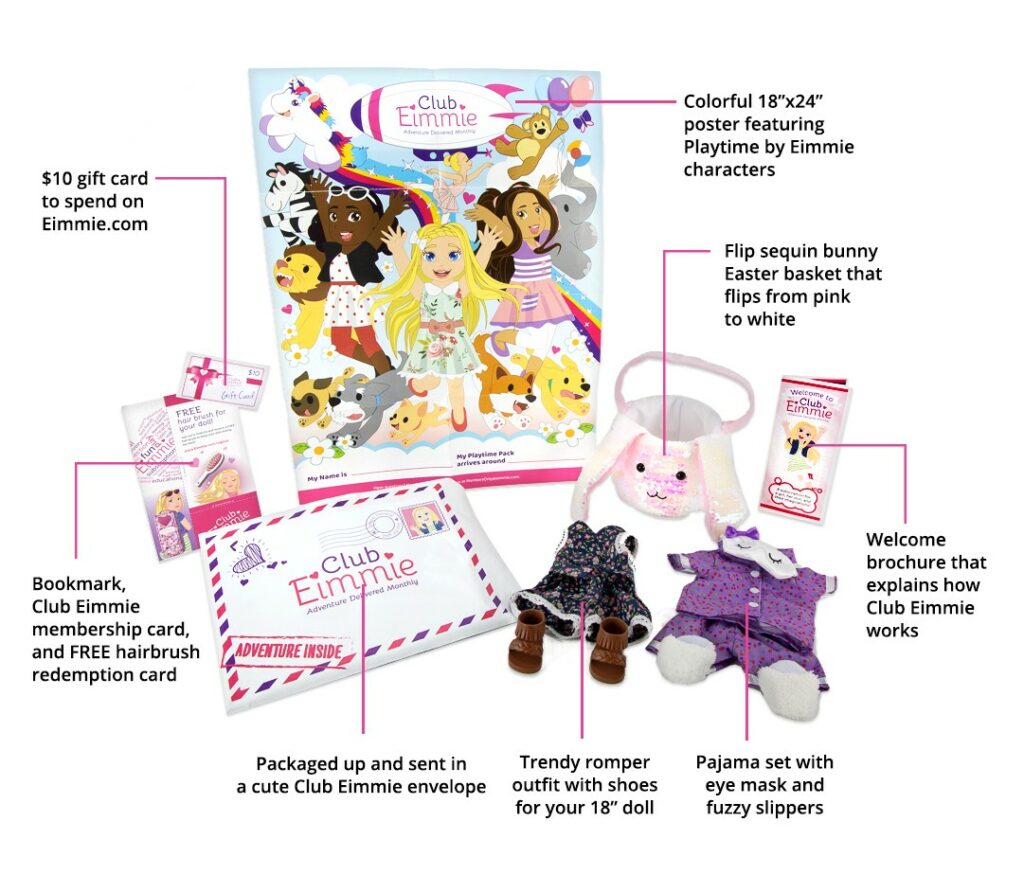 The Easter Doll Basket Set will include:
Sequinned Easter Basket
PJ Set with slippers and eye mask
Romper outfit with shoes
Poster
$10 Gift Card to use at Eimmie
Membership card you can use to redeem for free doll brush, & bookmarks
Since you get the $10 card to spend online, it is like paying $9.99 for all of the other items in this kit!
This is a great way to get a deal on 18″ doll clothes for your kids dolls! We have been hearing good things from folks who have this box, that their kids love it and it seems like a nice value.
Right now, pay $10 and get a $10 gift card, plus a gift box set that will fit American Girl Dolls, or all dolls that are 18″! Try a Club Eimmie Subscription here for only $10 (+ get a $10 Gift Card)!
Plus, here is a 20% Off Sitewide Promo Code: 20EIMMIE (if you want to shop for other doll accessories or furniture on their site).
Eimmee Intro Subscription Boxes come with (the first box you get):
Intro Pack Includes: 2 Outfits, Accessories, Hairbrush & $10 Gift Card!
Intro Playtime Pack Delivers in Days!
Enjoy Playtime Packs Delivered to Your Door Every Month
Cancel At Any Time
The current pack has –
1 Adorable Doll Outfit w/ Shoes and Accessories
1 Cozy PJ Set w/ Slippers and Sleeping Mask
A $10 gift card for Eimmie.com
1 Club Eimmie Adventure Journal to Document All Your Fun
1 Coupon for a FREE Doll Hairbrush
Access to Exclusive Stories, Activites and Play Prompts & More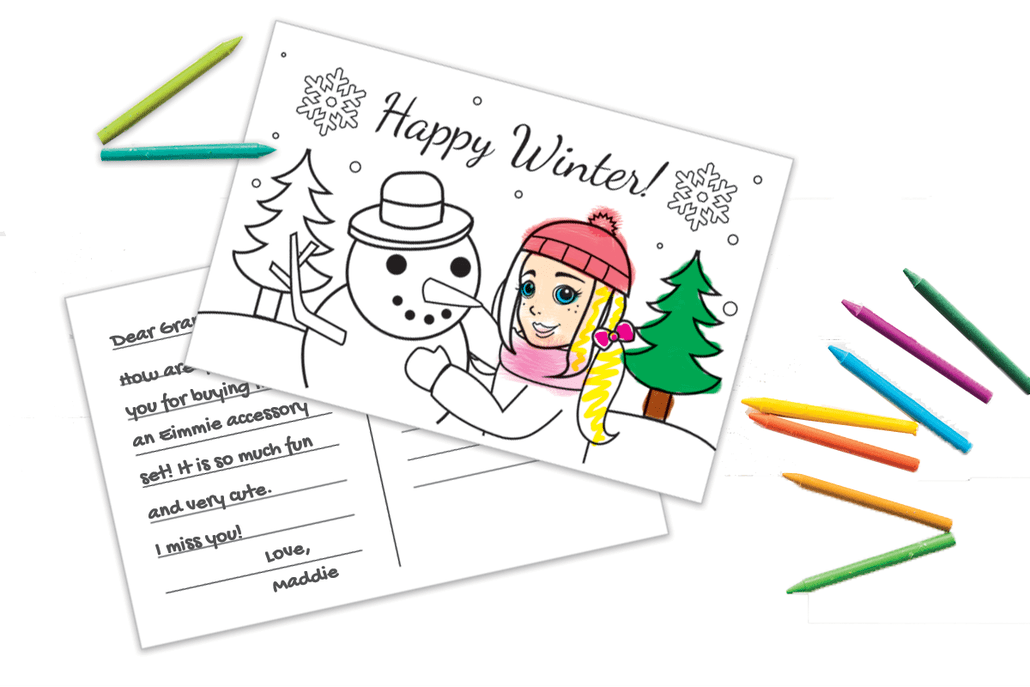 All Eimmee Subscription Boxes come with:
Stylish outfits for your 18″ doll
Tons of fun accessories
Thank you postcard you can color
Downloadable activity sheets
More articles you might be interested in: