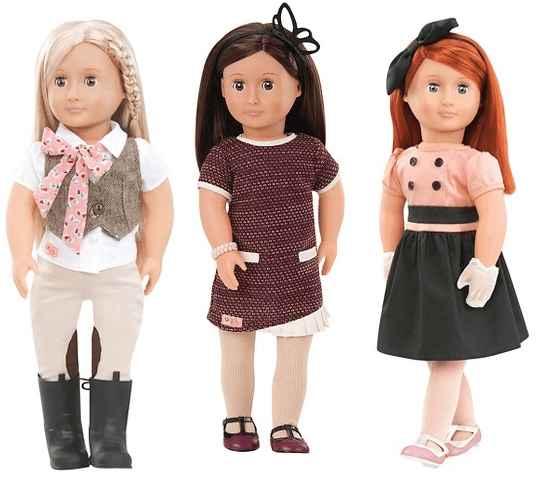 Our Generation Dolls
Target is having a sale on Our Generation dolls, clothes, furniture and accessories today, when you take advantage of the buy one get one 50% off sale! You can find Our Generation dolls, for as low as $18.75 when you buy two of the dolls priced at $24.99, and get the 50% off one of the dolls, which makes for some nice deals! Remember that Our Generation clothes and accessories fit American Girl dolls, too!
Sia's girls have the Our Generation Dolls, and she likes them better then many of the other 18″ inch dolls available.  There is even a doll named Sia now!While they are not American Girl dolls, she thinks that they are one of the better alternatives to the AG dolls in this lower price range (her kids have had less issues with the hair for the OG dolls then some of the other lower cost options, etc). What are your experiences with alternatives to American Girl Dolls (which ones are your favorites)?
Here are some of the deals we found::

Our Generation Regular 18″ Doll – $18.49 after buy one get one 50% off-(reg $24.99) These are the same size as American Girl dolls.
Our Generation Deluxe Doll with Accessories – $23.99 after 20% discount (reg $29.99) -these come with the doll + some accessories show in the pictures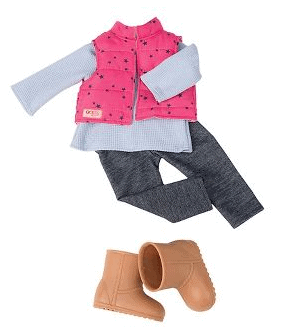 Our Generation Clothes – As low as $9.75 after 50% off one item when you buy two (Reg. $12.99)
Other posts you might be interested in: