Costco Christmas Toys 2022
This post may contain affiliate links and I may be compensated for this post. Please read our disclosure policy here.
Costco Christmas Toys – 2022
Are you looking for a list of Costco Christmas Toys for 2022? Costco has come out with their BIG toy selection for the Costco Christmas season (although it's not quite as big as it normally is just yet, they may just be starting out slower) and we have a monster list of all the toys we have seen at our local store. Costco has had some fantastic prices on toys the last few years, very competitive to Amazon and they beat Amazon prices in many instances, so it's definitely a great place to check out for your Christmas shopping.
Costco inventory does vary from store to store, and these deals were found at the Puyallup, WA store. The toy deals do go fast with the popular items & they do frequently bring in new inventory, so you may want to check back frequently to see the new deals they offer. I have a feeling they may put out some more toy deals soon, so we will update when we find out there are more toys available as I'd say it was a little more than half their regular deals at my store.
*We have only the American Girl Wellie doll deals at our Costco, but not the other doll deals yet – let us know if you see them at your store!
Many Costcos also offer extended holiday hours in November & December. Be sure to check your local store for their Costco Holiday Hours if you need to shop earlier or later then usual.
Walmart has some super prices in the Walmart Black Friday Toy Sale here too this year, if you want to check those out here.
Here are the Costco Christmas toy items this year:
Costco Toys Under $20: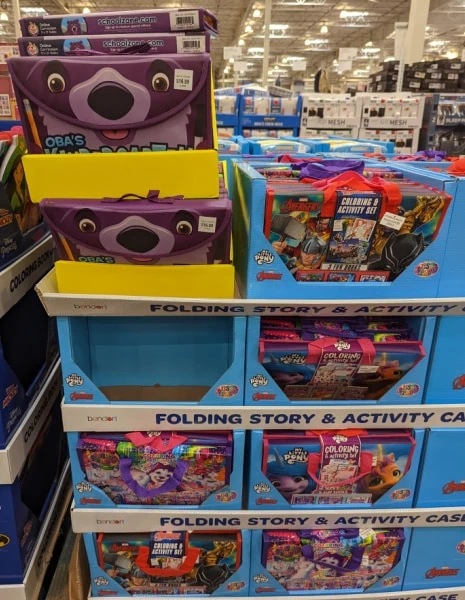 Trifold Storybook – $14.99 (+ $5 off coupon) = $9.99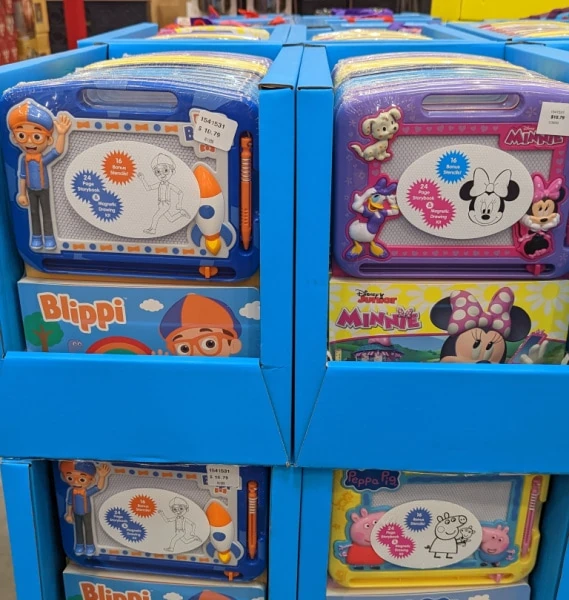 Licensed Learning (multiple authors) – $10.79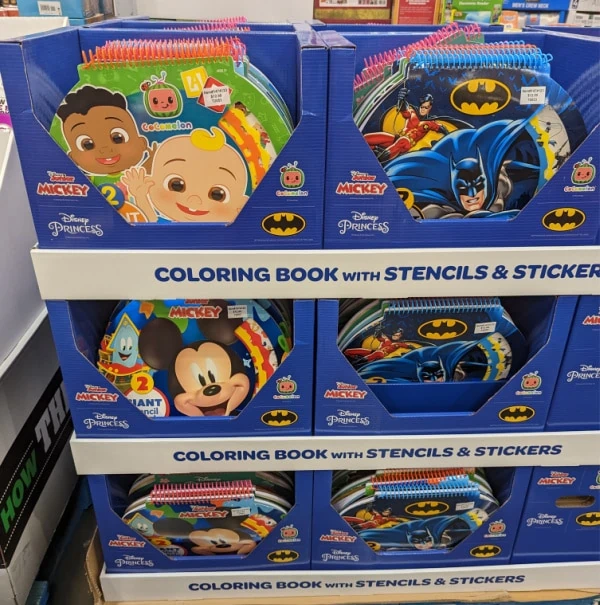 Round Coloring Pads – $12.99
Slimy Goop Slimy Sand Variety (48 pk) – $13.99
Maisto 1:18 Scale Special Edition Die Cast Cars – $16.99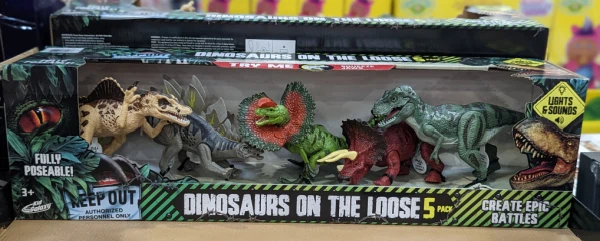 Dinos with Lights & Sounds 5 Pack Assortment – $17.49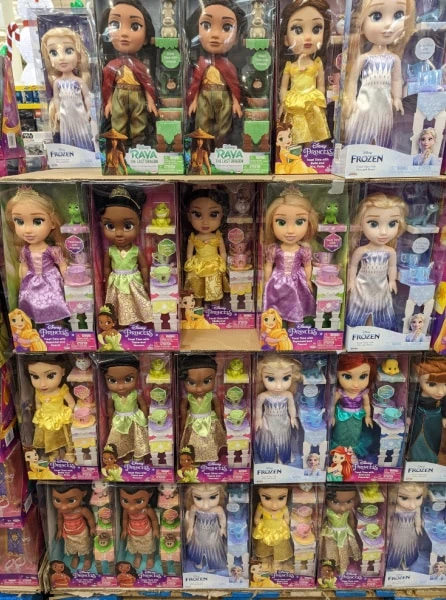 Disney Princess Toddler Tea Party Doll Assortment – $18.99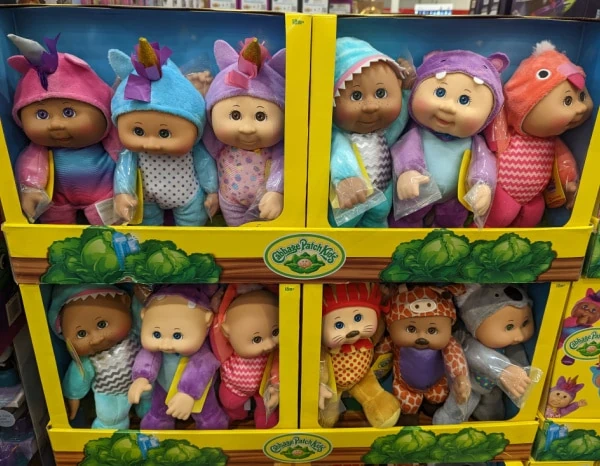 Cabbage Patch Kids Collectible Cuties 3 Pack Assortment – $19.99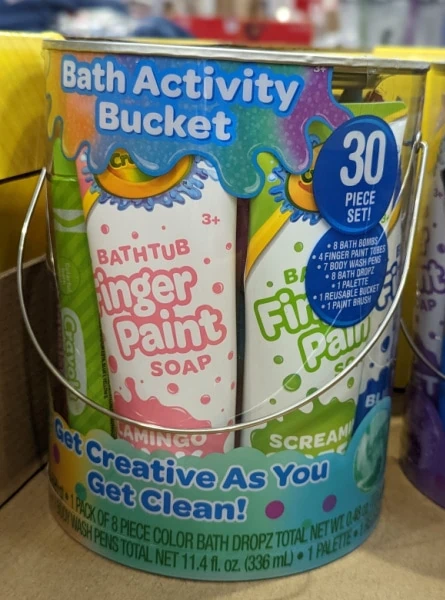 Crayola Bath Activity Set (30 count) – $19.99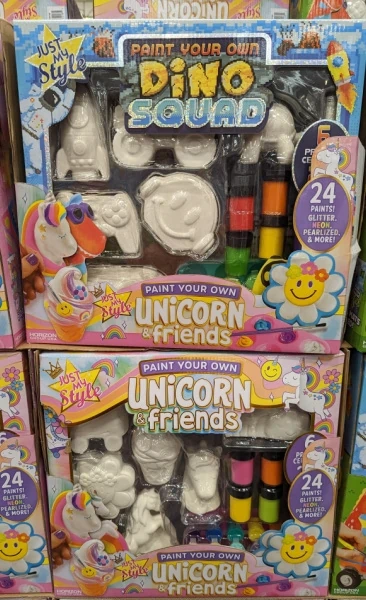 Just my Style , Paint Your Own Assortment – $19.99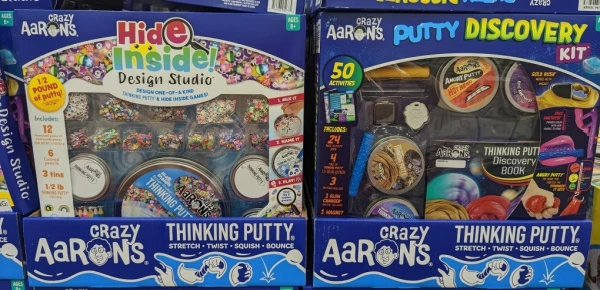 Crazy Aaron's Putty Kit Assortment – $19.99
Costco Toys Under $40:
Star Wars Grogu the Child 11″ Bundle – $21.99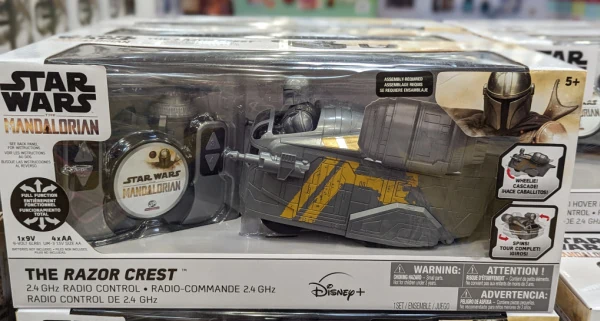 Star Wars Mandalorian 9″ Remote Control Assortment – $21.99
Story Magic Wooden Dress Up Dolls Magnetic Accessories – $22.99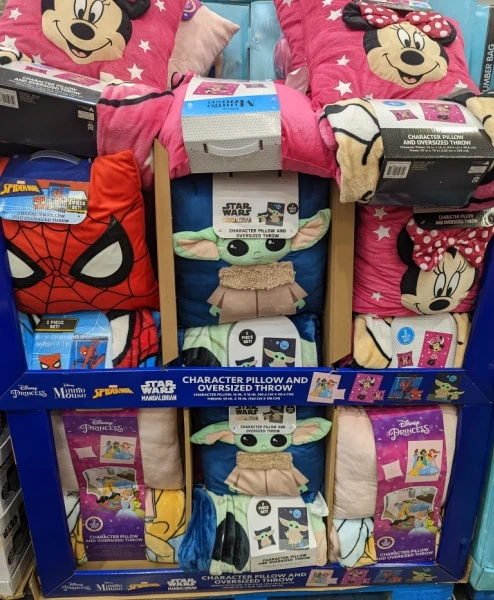 Licensed Character Pillow & Throw – $22.99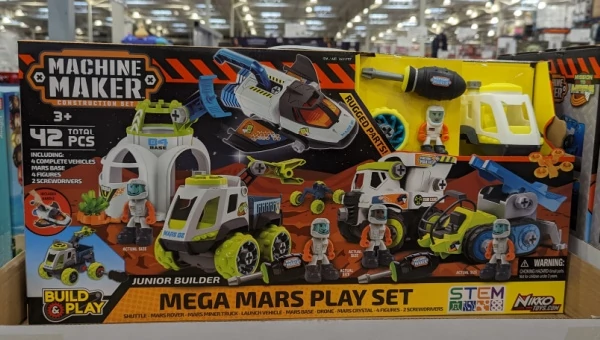 Machine Maker Mega Mars Play Set – $22.99
STMT Jewelry Kit with Storage Case – $23.99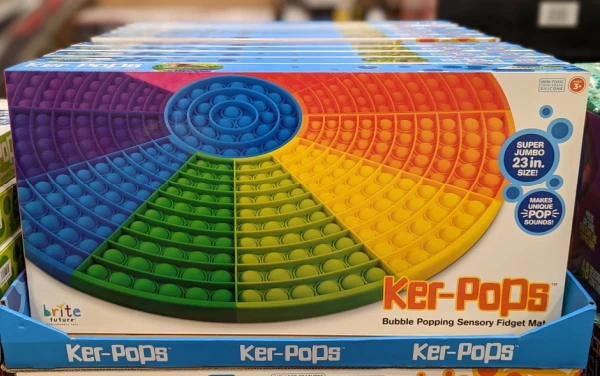 Ker-Pops Jumbo Bubble Sensory Mat  – $24.99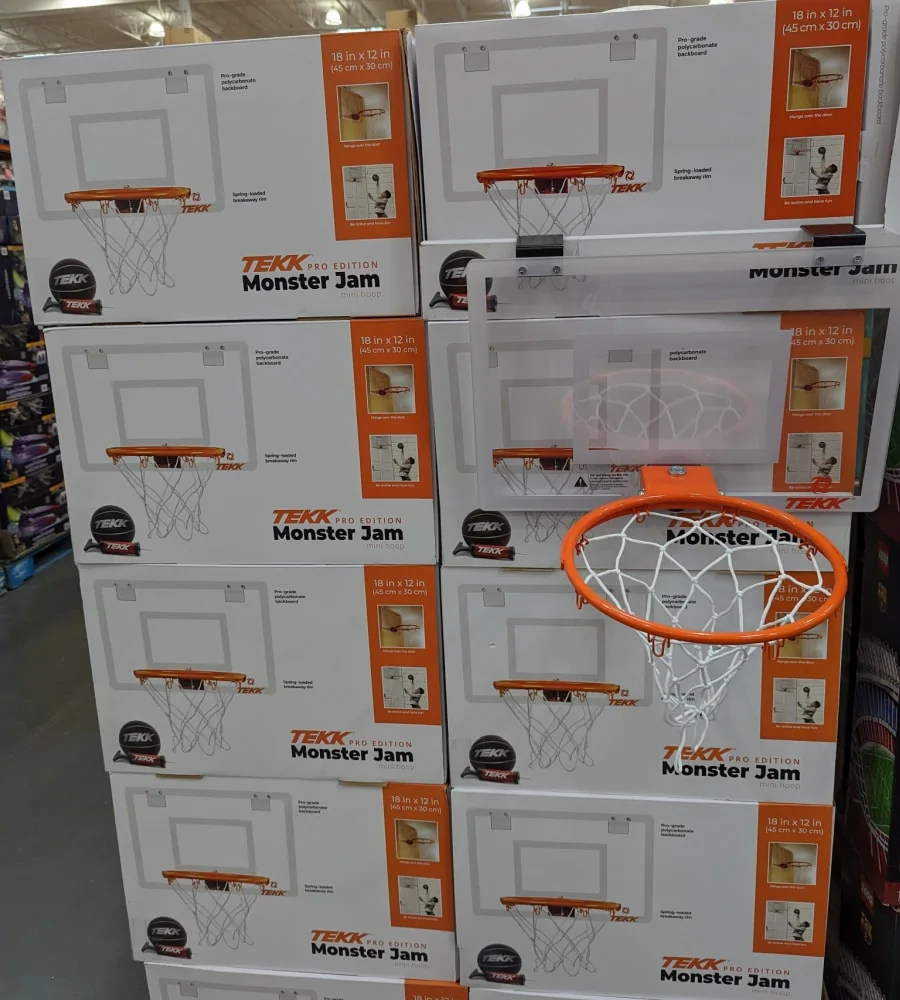 Tekk Pro Edition Monster Jam Mini Basketball Hoop – $25.99
Maisto 1:12 Die Cast Motorcycles 4 Pack – $26.99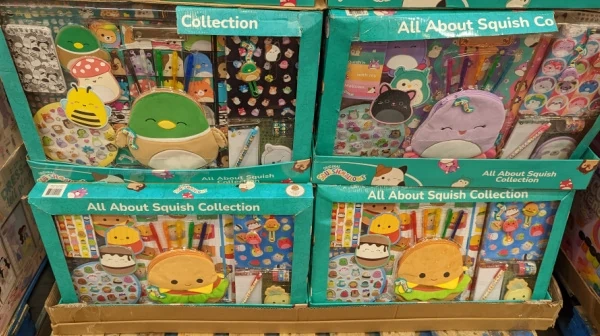 Squishmallows All about Squish Activity Set – $27.99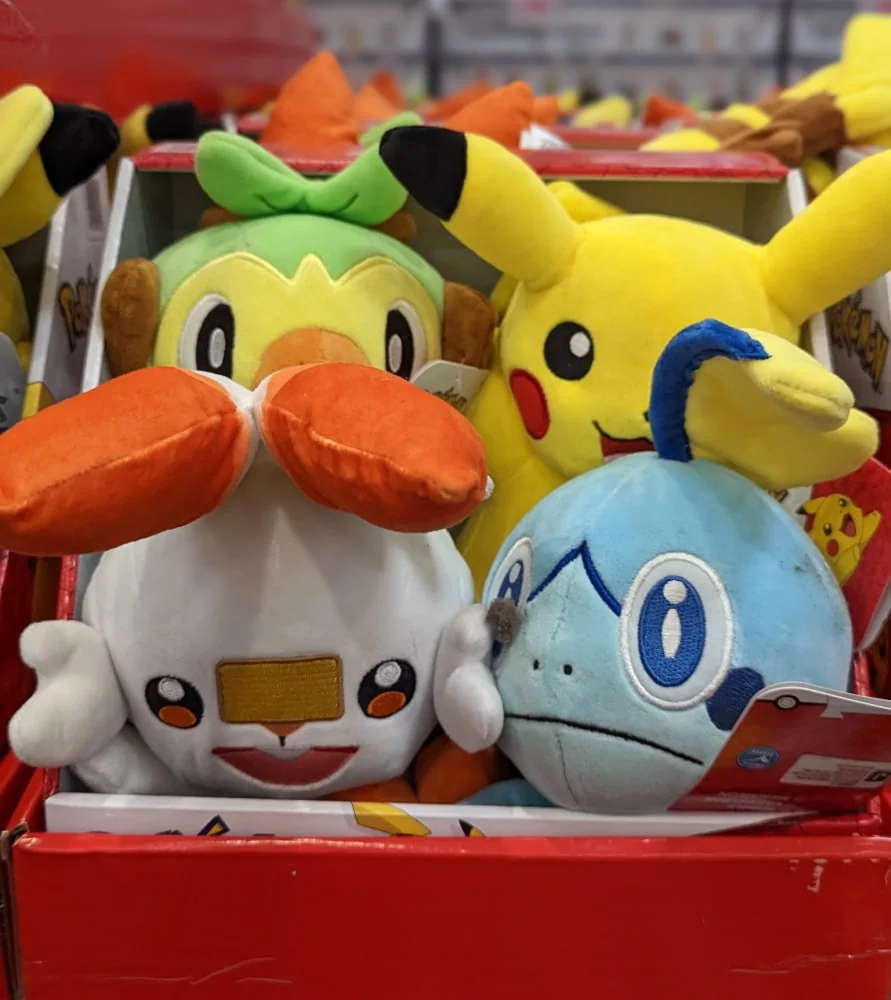 Pokemon 8″ Plush 4 Pack – $38.99 (with $9 coupon right now) = $29.99
Transformers RC Assort Optimus Prime or Bumble Bee – $29.99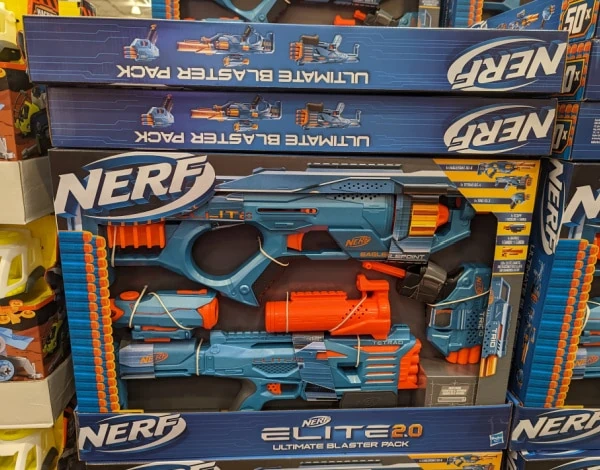 Nerf Ultimate Blaster 3 Pack – $31.99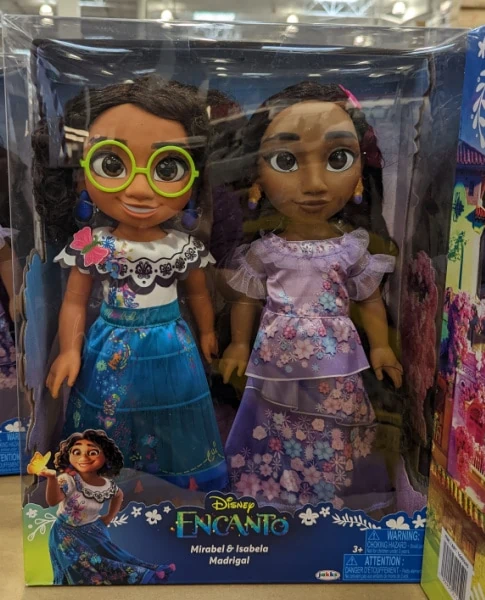 Disney Encanto Doll 2 Pack Mirabel & Isabela – $32.99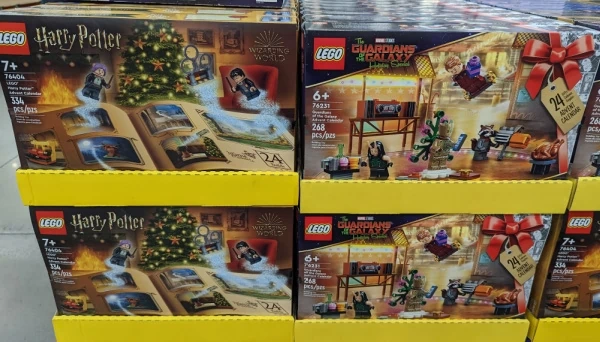 Lego Advent Calendar (Harry Potter, Star Wars or Marvel) – $34.99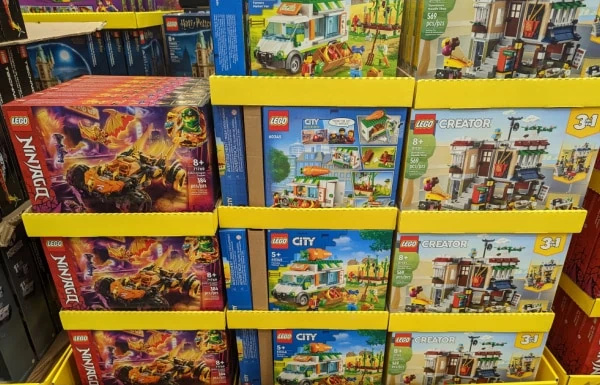 Lego Creator or City or Ninjago Sets – $34.99
Funko Pop Pokemon or Disney Princess 4 Pack – $36.99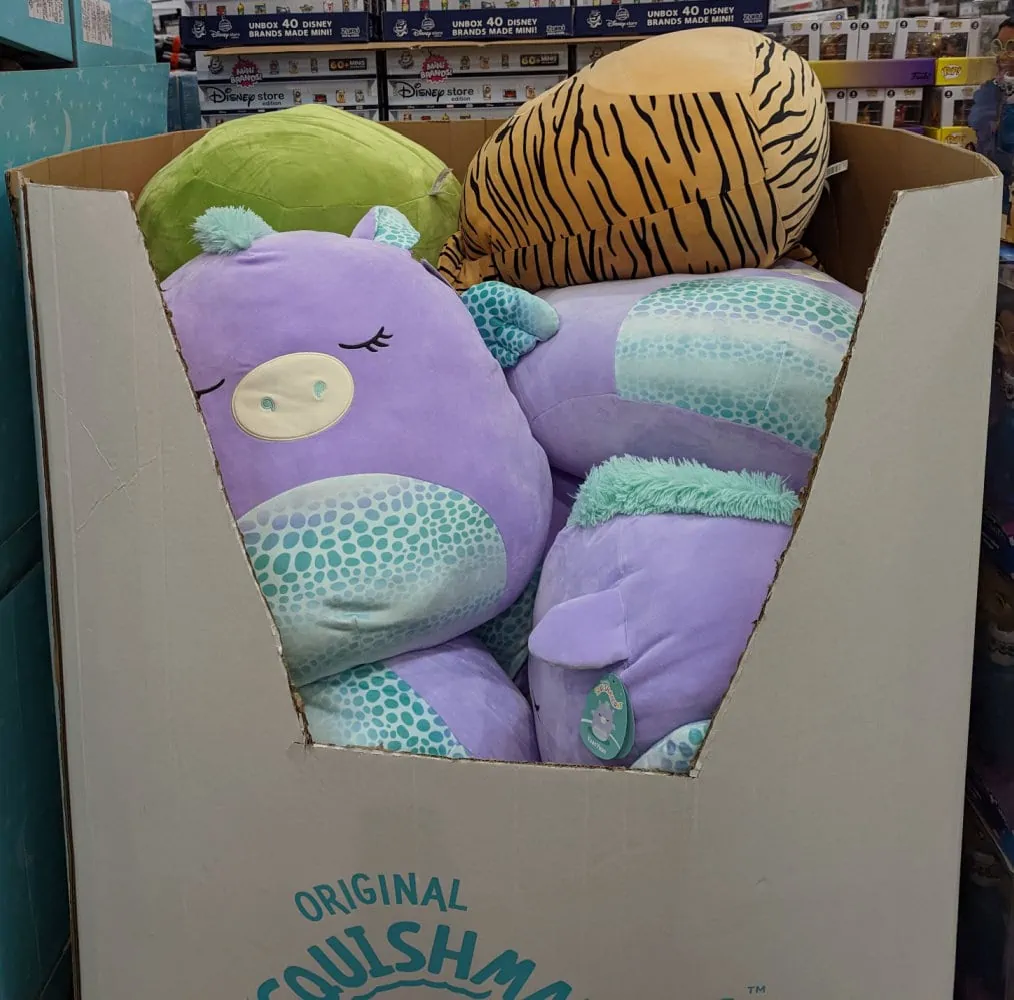 Jumbo 24″ Squishmallows – $36.99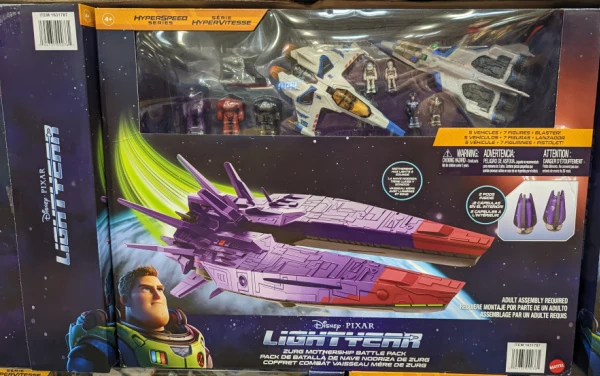 Pixar Lightyear Zurg Mothership Battle Pack – $52.99 with $16 off coupon = $36.99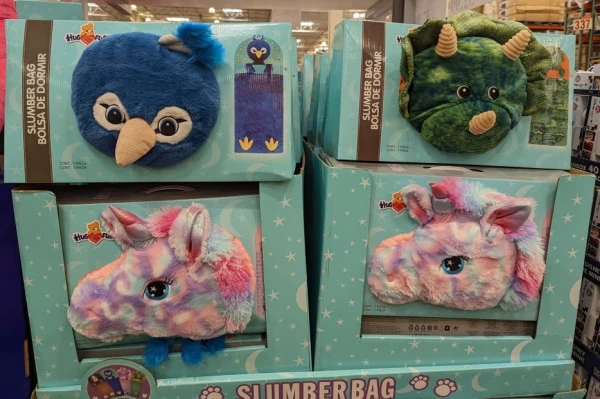 Hugfun Slumber Bag – $37.99
Mini Brands Disney Store 8 Pack – $37.99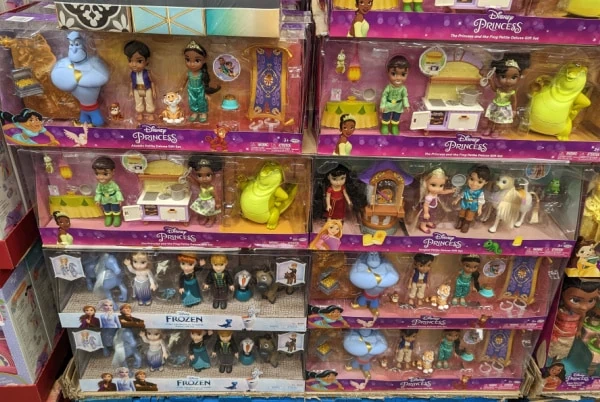 Disney Petite Deluxe Doll Set Assortment – $38.99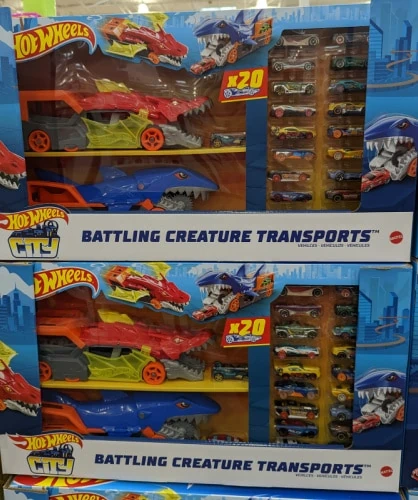 Hot Wheels Creature Haulers with 20 Die Cast Cars – $38.99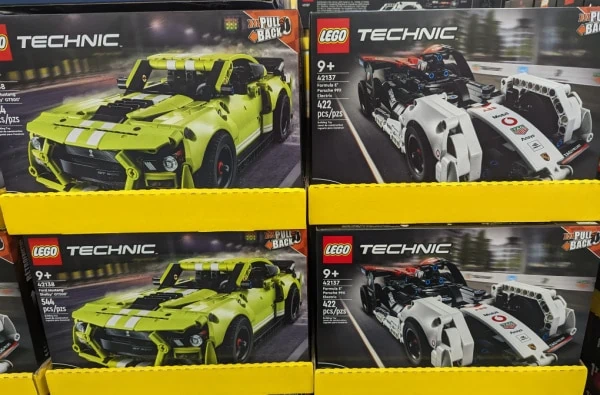 Lego Mustang or Porsche Assortment – $39.99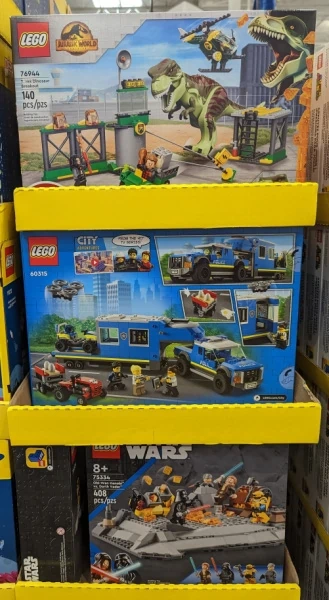 Lego Star Wars or Jurassic Park or City – $39.99
Costco Toys Over $40: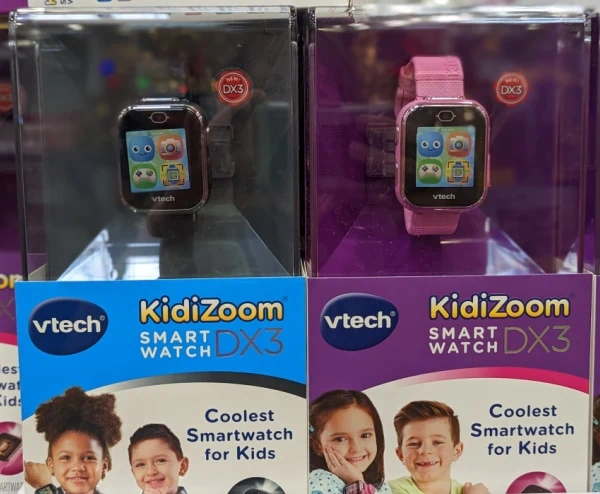 V Tech Kidizoom Smartwatch – $42.99
Holly Pocket Jet Bundle – $46.99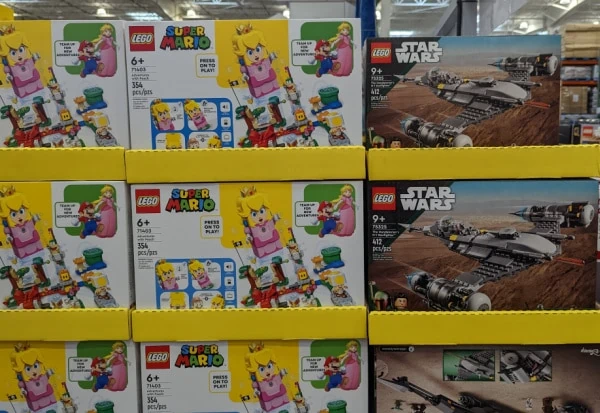 Lego Super Mario Peach or Star Wars Mandalorian – $48.99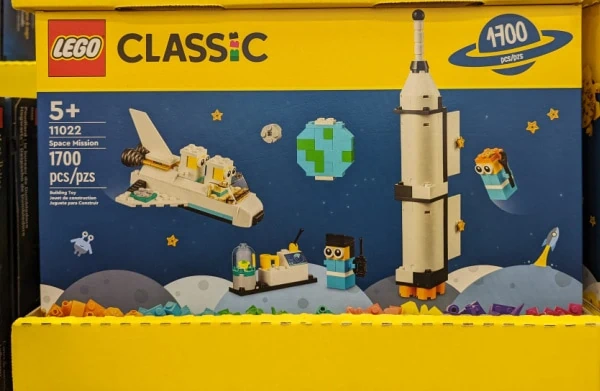 Lego Classic 1700 Piece Set – $49.99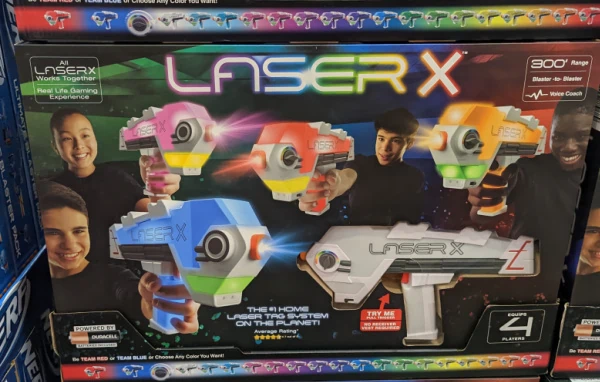 Laser X Blaster 4 Player Set – $51.99
Lego Friends or Ninjago Sets – $54.99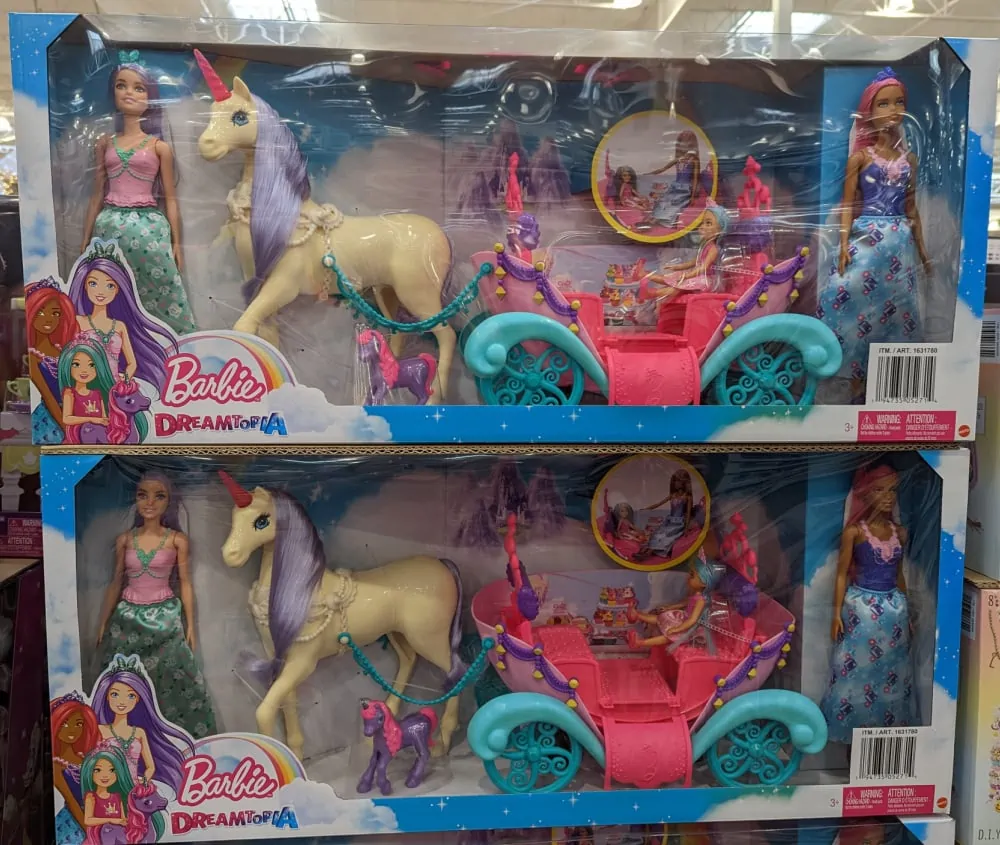 Barbie Dreamtopia Dolls & Carriage – $57.99
Lego Friends or Harry Potter Set – $63.99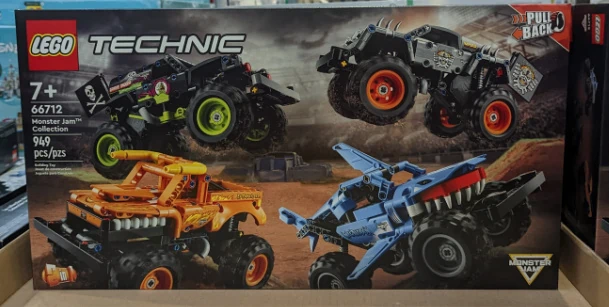 Lego Technic Monster Jam Quad Pack – $64.99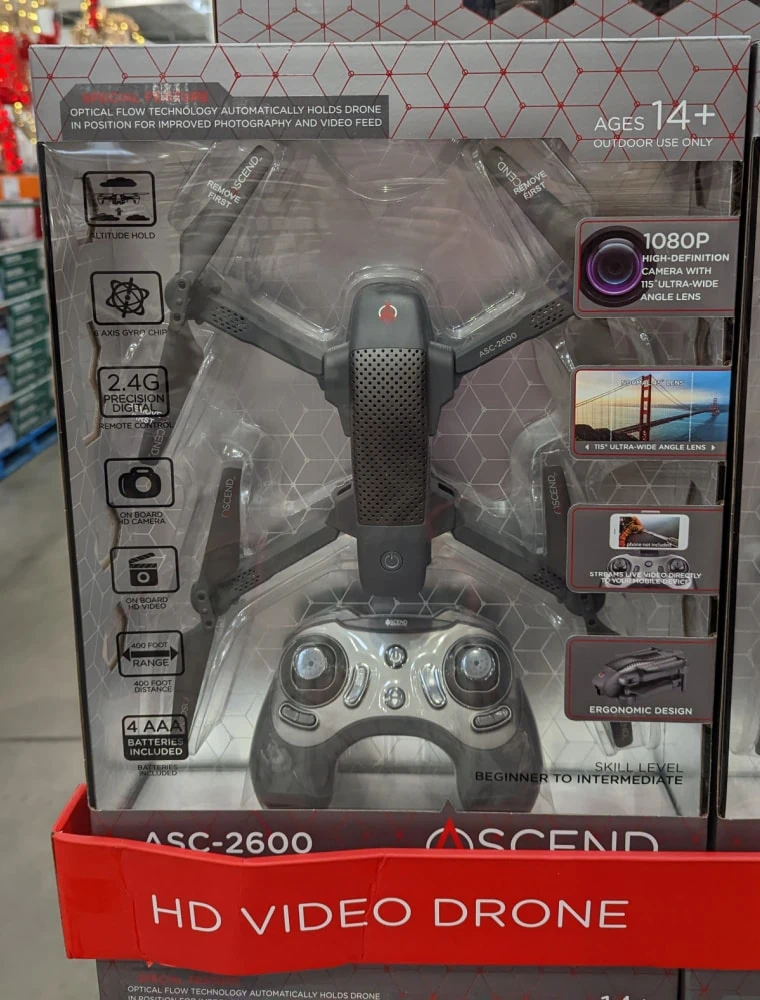 Ascend Aeronatics HD Video Drone – $69.99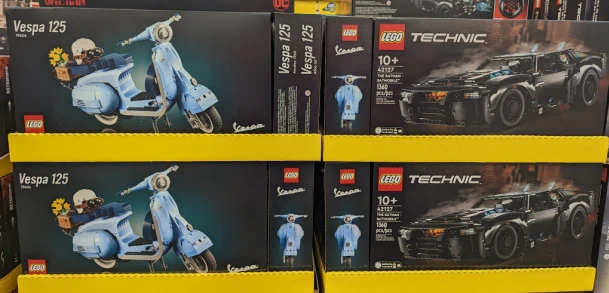 Lego Batmobile or Vespa – $79.99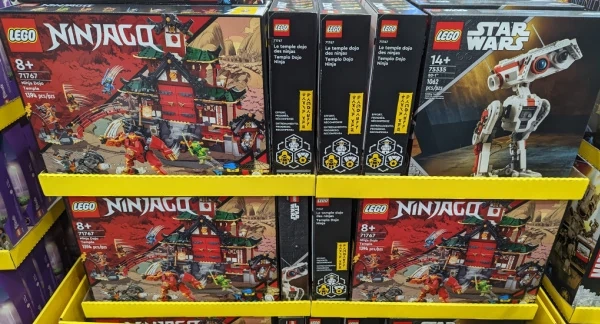 Lego Star Wars Jedi or Ninjago Sets – $79.99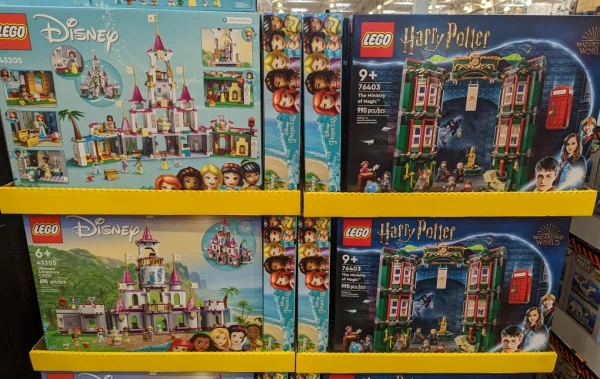 Lego Disney Princess or Harry Potter – $79.99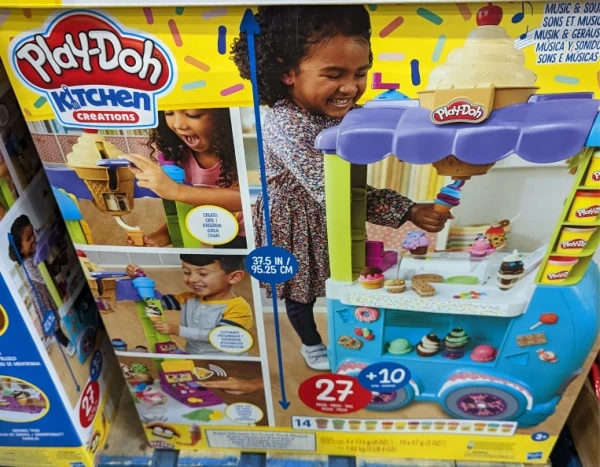 Playdoh Ice Cream Truck Bundle Playset – $89.99
American Girls Wellie Wishers Sweet Dreams Set – Doll & Accessories – $99.99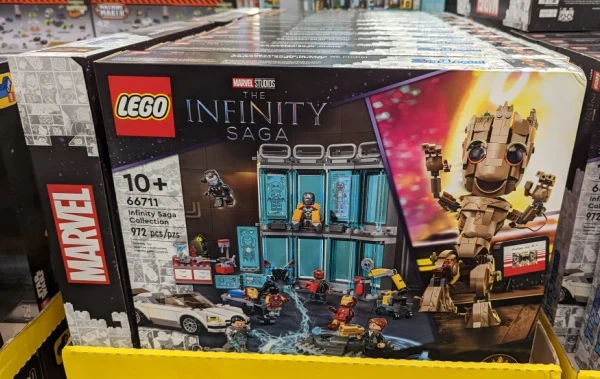 Lego Marvel Infinity Saga Co-pack – $99.99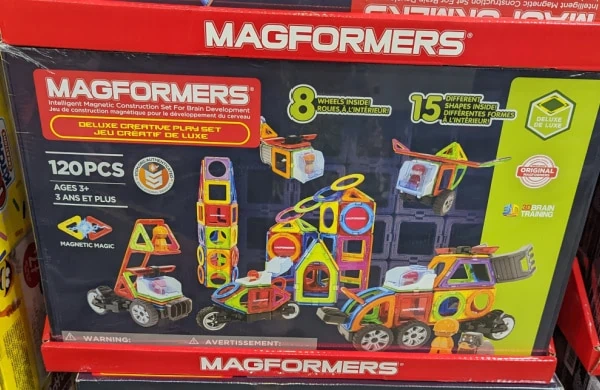 Magformers 120 piece set – $99.99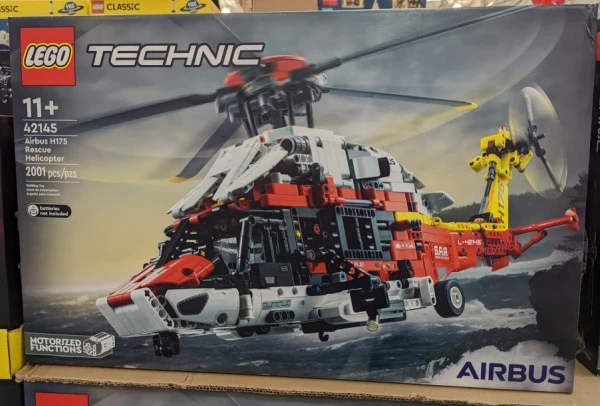 Lego Technic Airbus Rescue Copter – $169
Kidkraft Ultimate Slumber Party Mansion Dollhouse – $189.99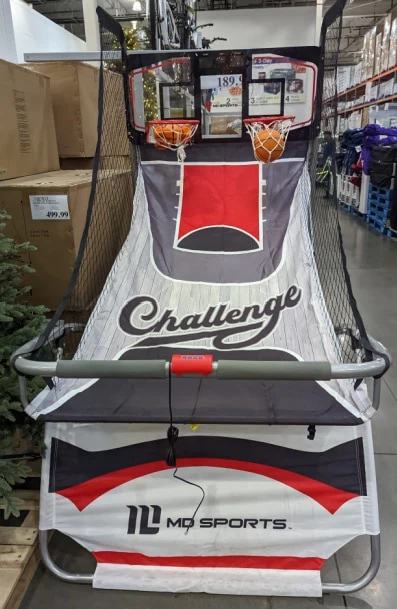 EZ-Fold 2 Player Arcade Basketball – $189.99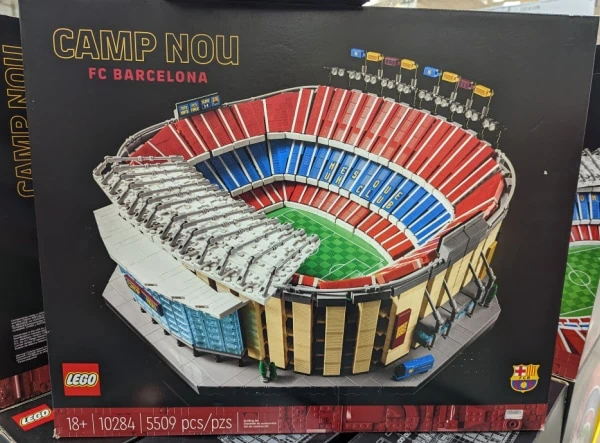 Lego Camp Nou FC Barcelona Stadium – $199.97
Other Articles You Might Be Interested In:

Save
Save
Save
Save
Save
Save
Save
Save
Save
Save
Save
Save
Save
Save
Save
Save
Save
Save
Save
Save
Save
Save