Costco Christmas Toys 2020 – American Girl, Lego, Marvel, Disney Princess & more!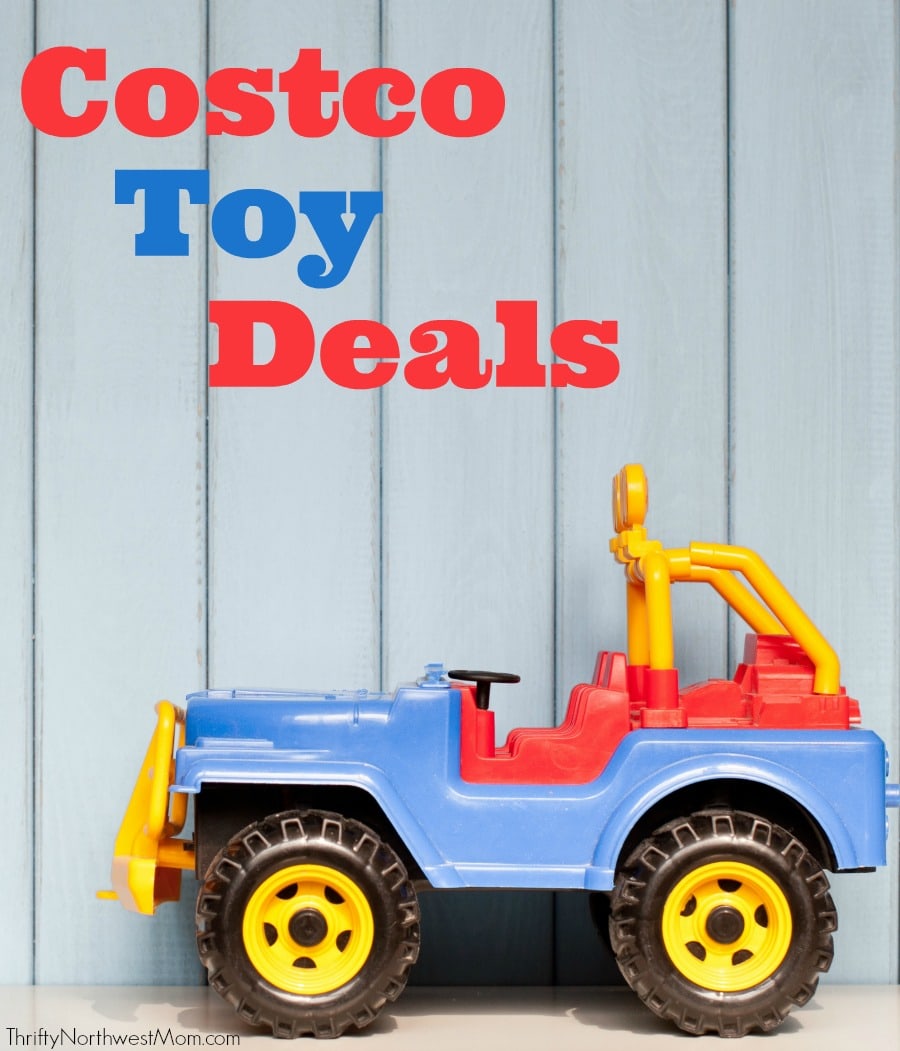 Costco Christmas Toys – 2020
Are you looking for a list of Costco Christmas Toys for 2020? Costco has come out with their BIG toy selection for the Costco Christmas season and we have a monster list of all the toys we have seen at our local store. Costco has had some fantastic prices on toys the last few years, very competitive to Amazon and they beat Amazon prices in many instances, so it's definitely a great place to check out for your Christmas shopping.
Costco inventory does vary from store to store, and these deals were found at the Puyallup, WA store. The toy deals do go fast with the popular items & they do frequently bring in new inventory, so you may want to check back frequently to see the new deals they offer. I have a feeling they may put out some more toy deals soon, so we will update when we find out there are more toys available as I'd say it was a little more than half their regular deals at my store.
*Make sure to check out the *HOT* American Girl Doll Deals we found at our local Costco stores – select stores will have American Girl Doll Wellie Wisher Dolls, American Girl Doll accessory kits and more.
Many Costcos also offer extended holiday hours in November & December. Be sure to check your local store for their Costco Holiday Hours if you need to shop earlier or later then usual.
Here are the Costco Christmas toy items this year:
Costco Toys Under $20:
Squishmallows 16′ Plush Assortment – $9.99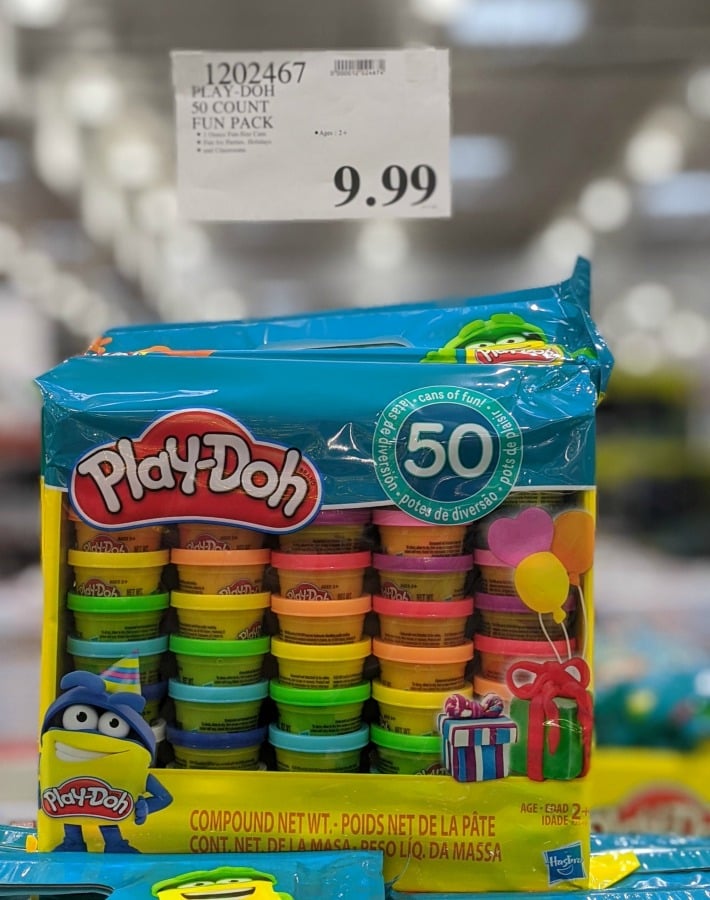 Playdoh 50 Ct Fun Pack – $9.99
Mighty Motorized Action Vehicle Assortment – $14.99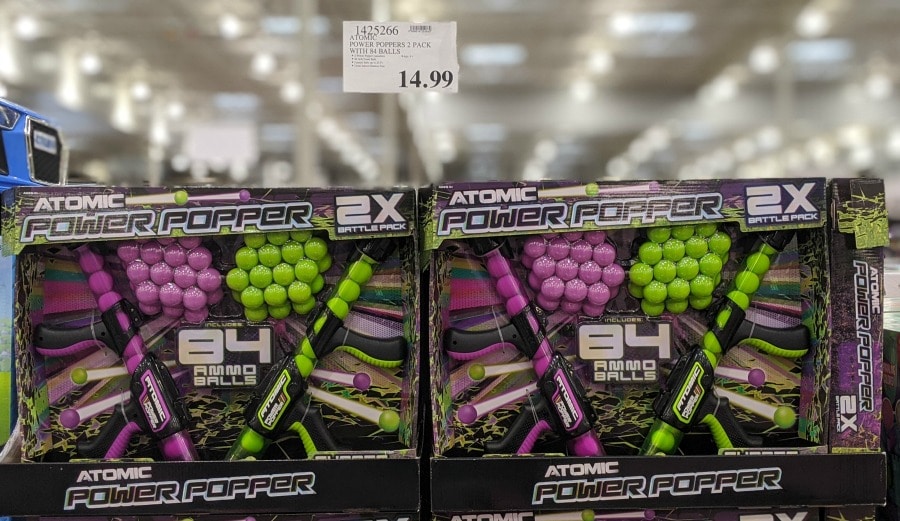 Atomic Power Popper 2 Pack with 84 Ammo Balls – $14.99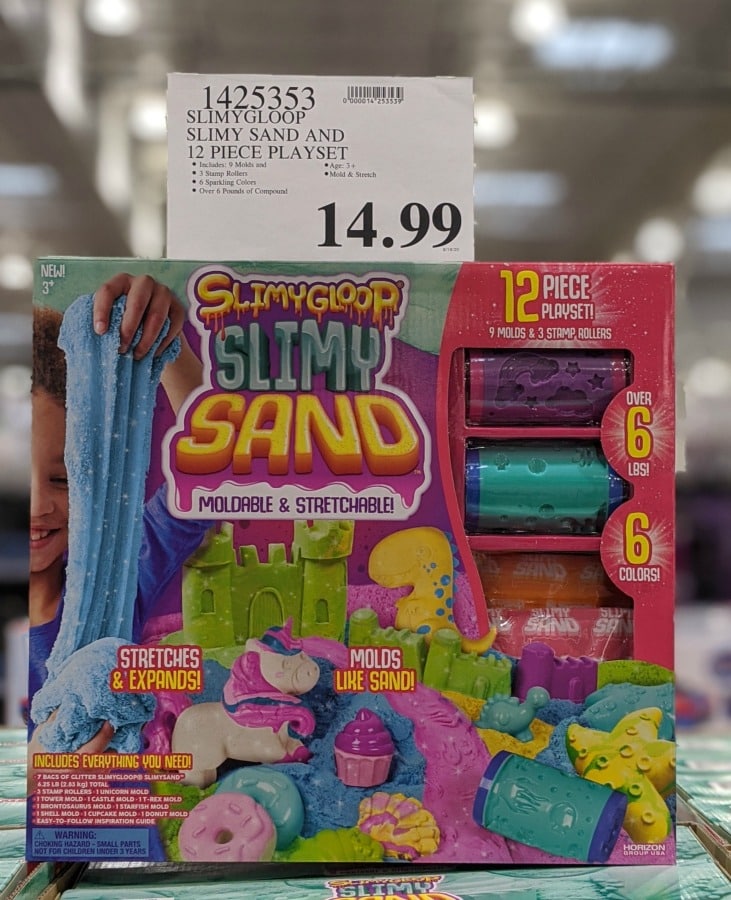 SlimyGloop Slimy Sand & 12 Piece Playset – $14.99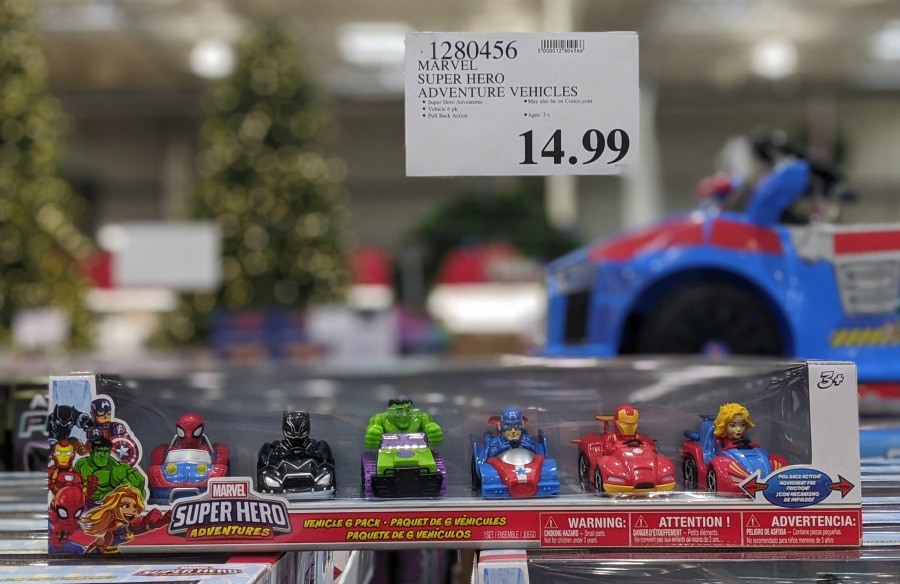 Marvel Superhero Adventure Vehicles – $14.99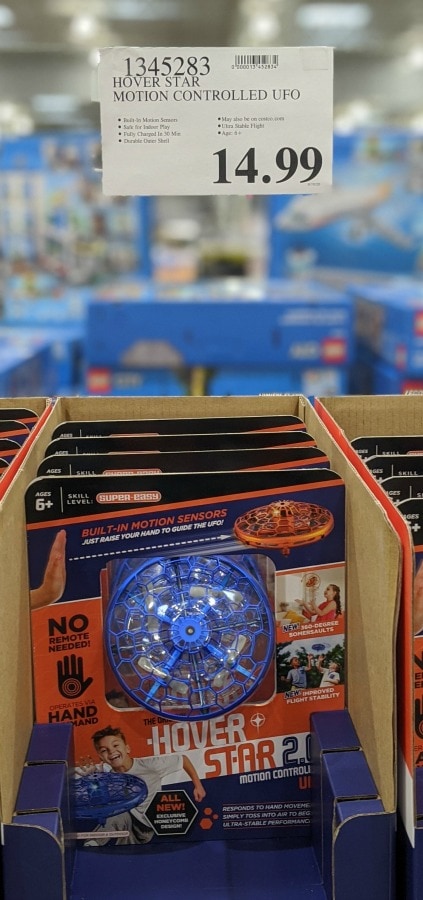 Hover Star Motion Controlled UFO – $14.99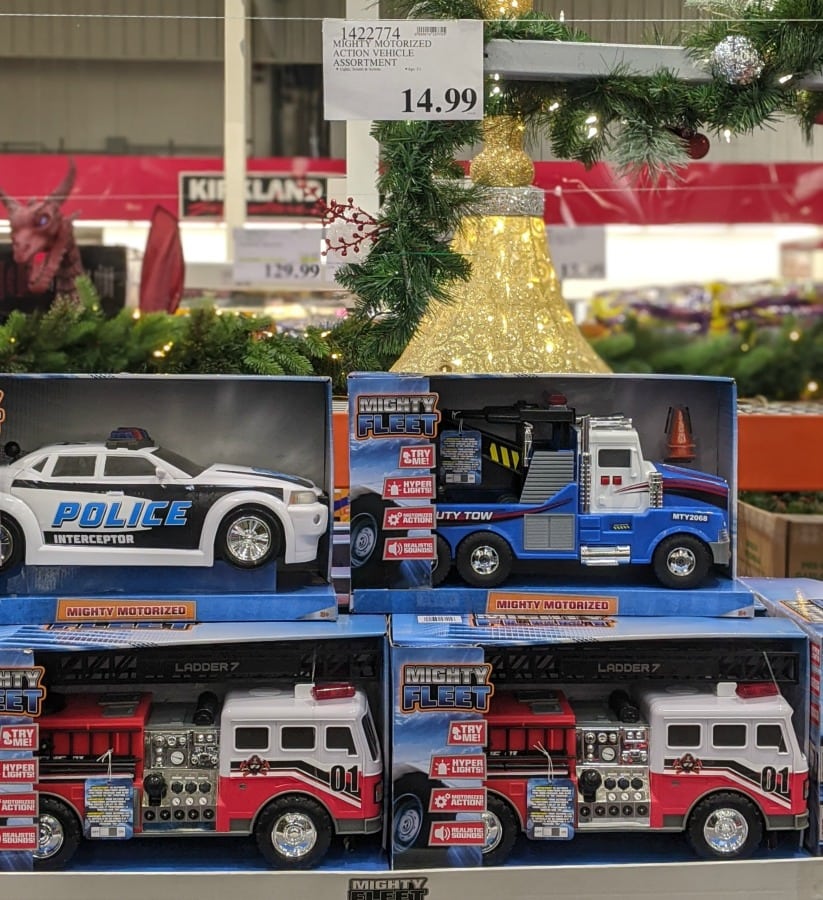 Mighty Motorized Action Vehicle Assortment – $14.99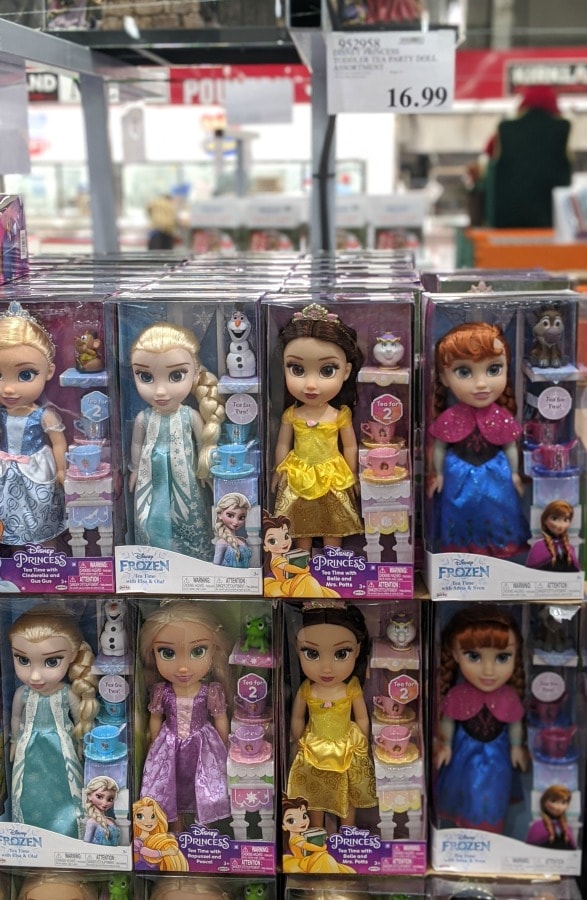 Disney Princess Toddler Tea Party Dolls – $16.99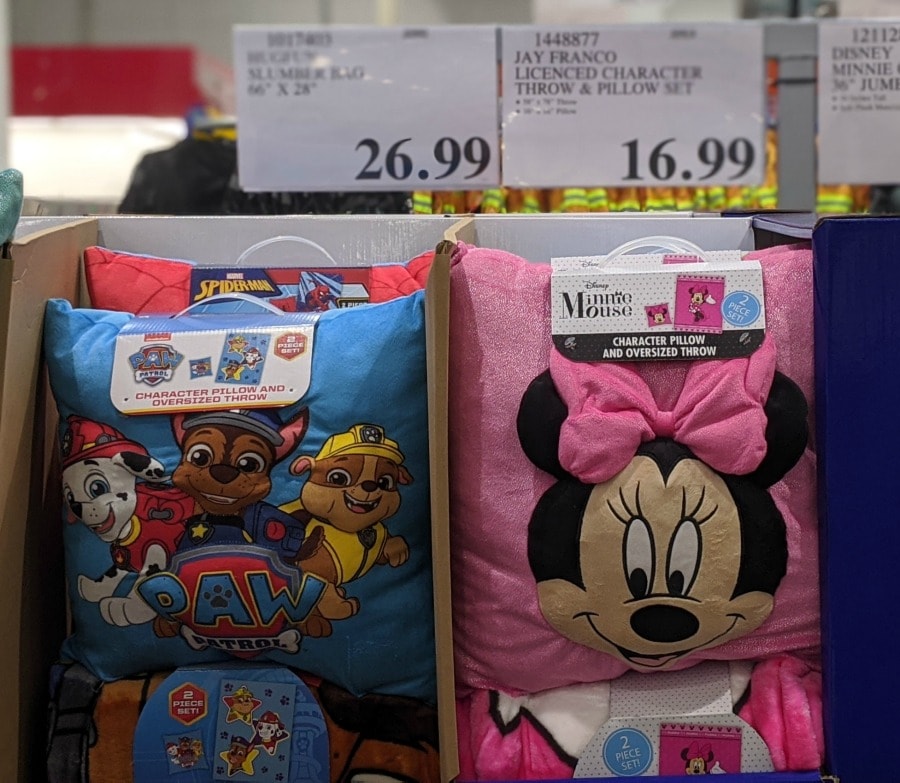 Jay Franco Licensed Character Throw & Pillow Set – $16.99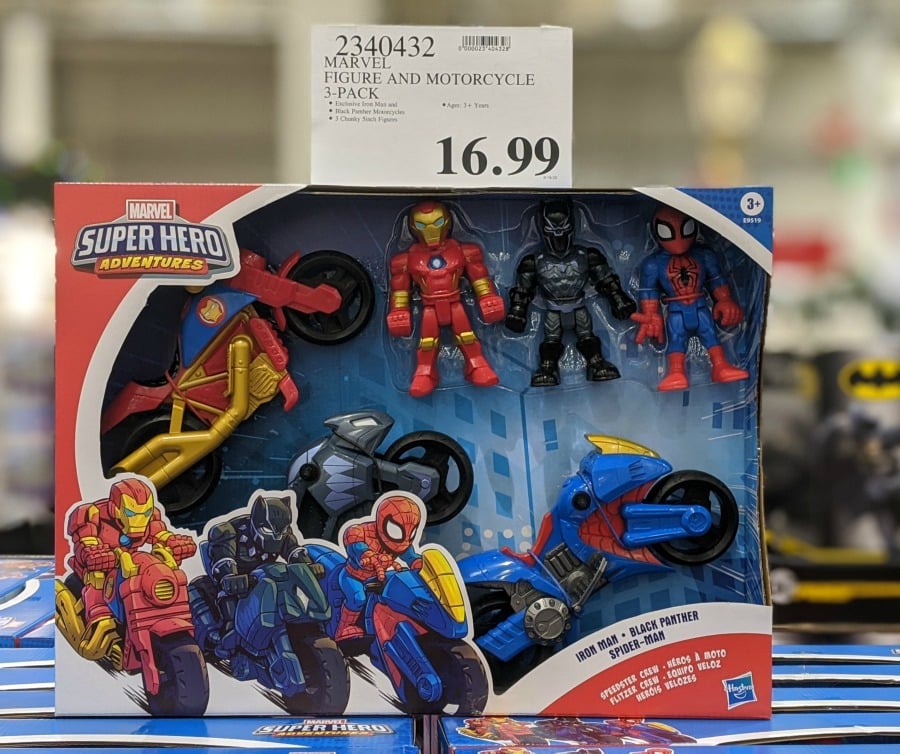 Marvel Figure & Motorcyle 3 Pack – $16.99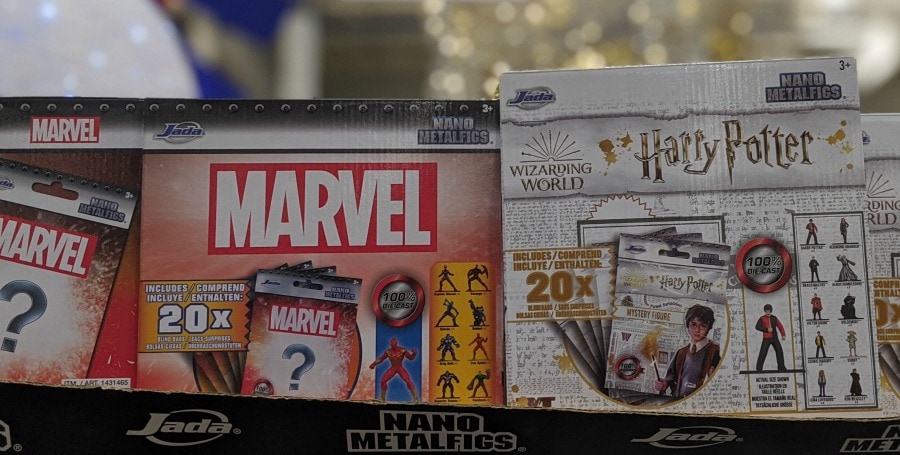 Marvel or Harry Potter Die Cast Mini Figures (20 count) assortment – $17.99
Marvel R/C Vehicles Spiderman or Hulk – $18.99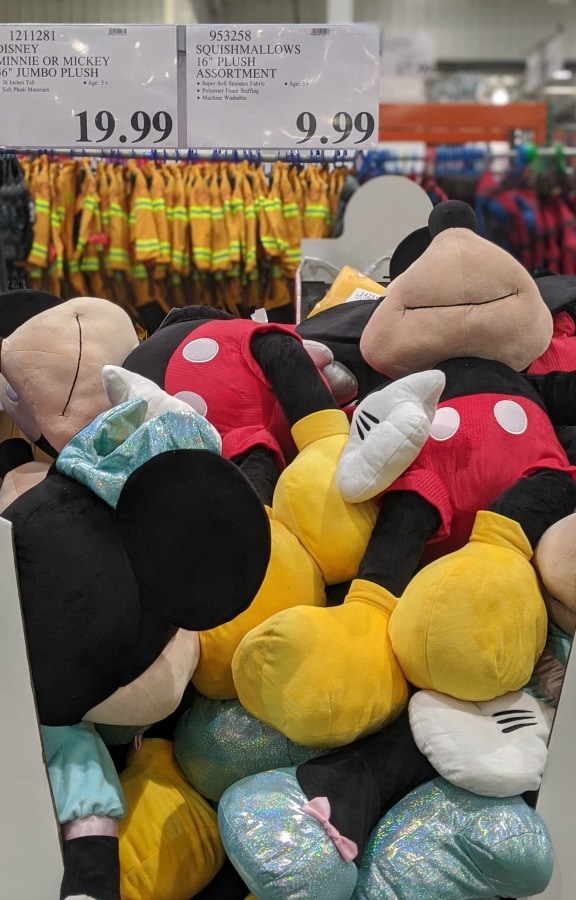 Disney Mickey or Minnie Jumbo Plush  – $19.99
Light & Sound Bank Assortment – $19.99
Lol Surprise Furniture Plus Lils Assortment – $19.99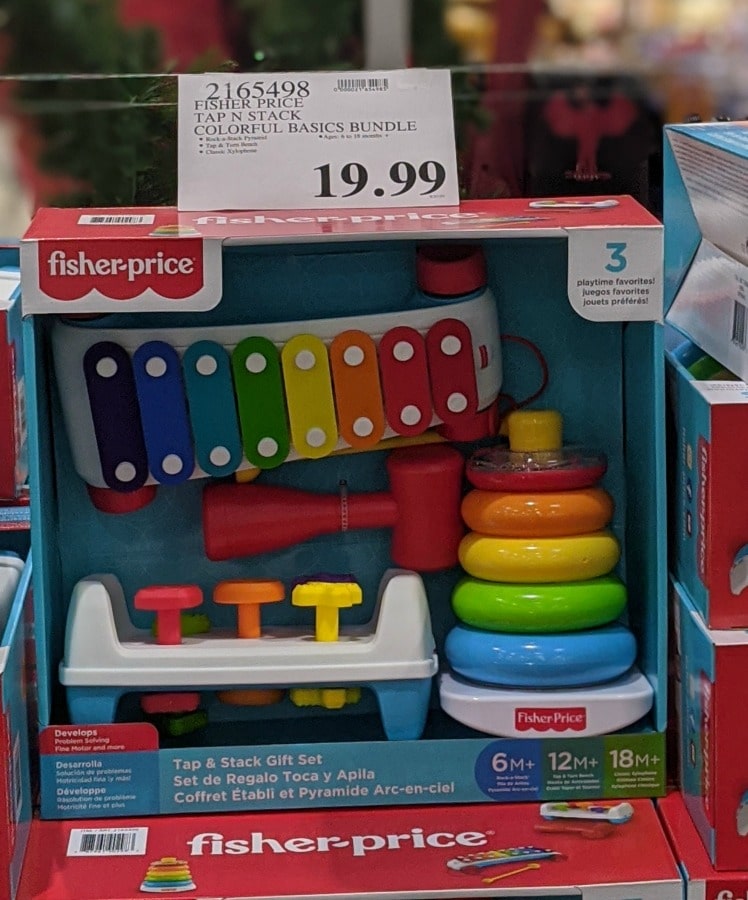 Fisher Price Tap 'n Stack Colorful Basics Bundle – $19.99
Star Wars The Mandalorian The Child Plush Bundle – $19.99
Techno Gears Monster Truck & Off Road Racer 2 Pk – $19.99
Batman & Batmobile Set – $19.99
Roadtrippers 2 Pack Vehicles – $19.99
Costco Toys Under $40: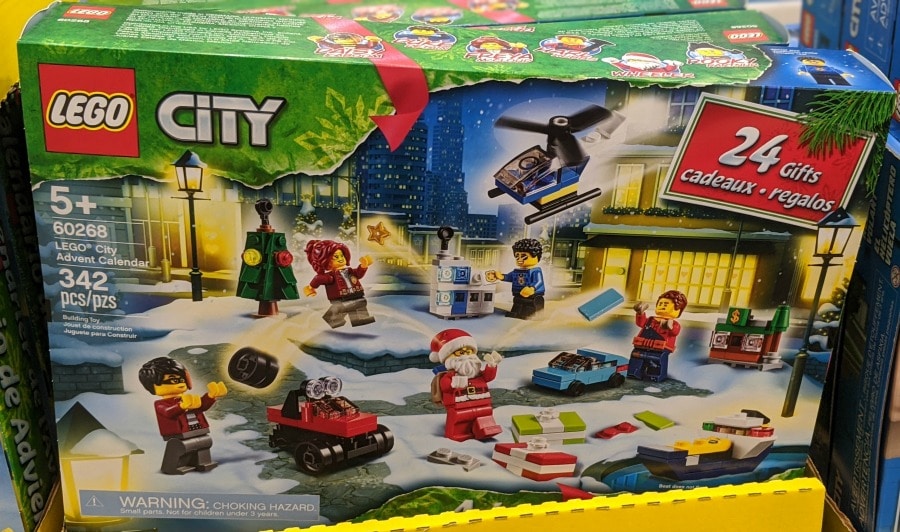 Lego City or Lego Friends Advent Calendar – $22.99
Lego City Fire Helicopter or Police Highway Arrest – $22.99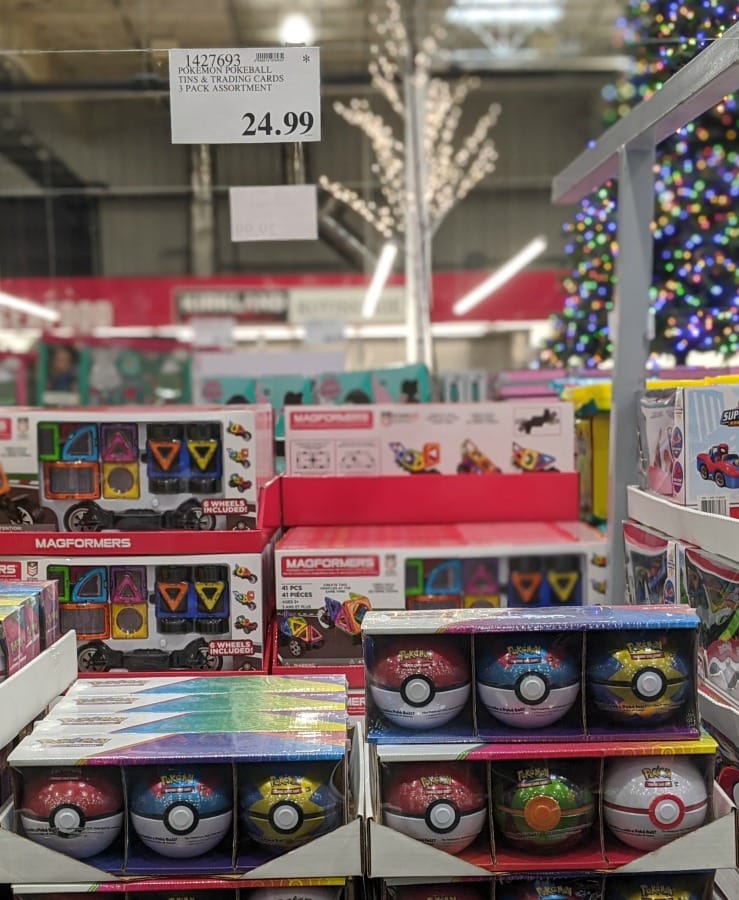 Pokemon Pokeball Tins & Trading Cards – $24.99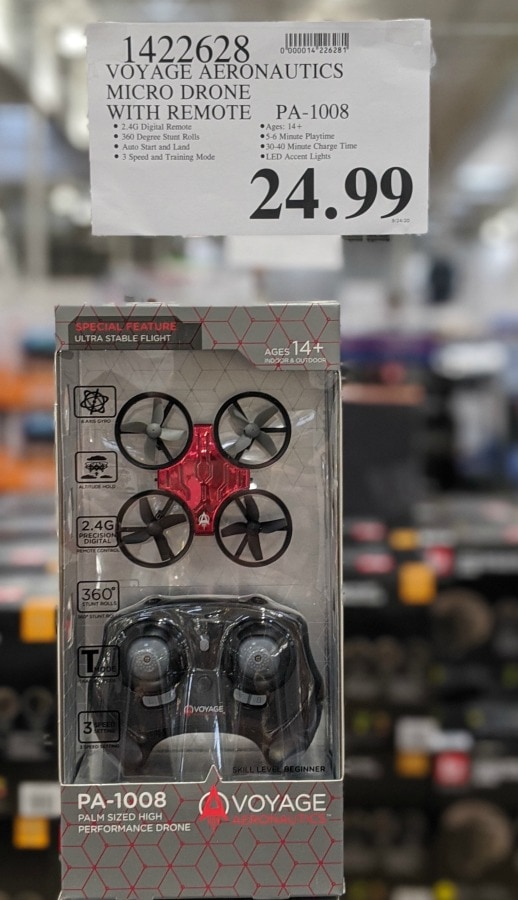 Voyage Aeronautics MIcro Drone with Remote – $24.99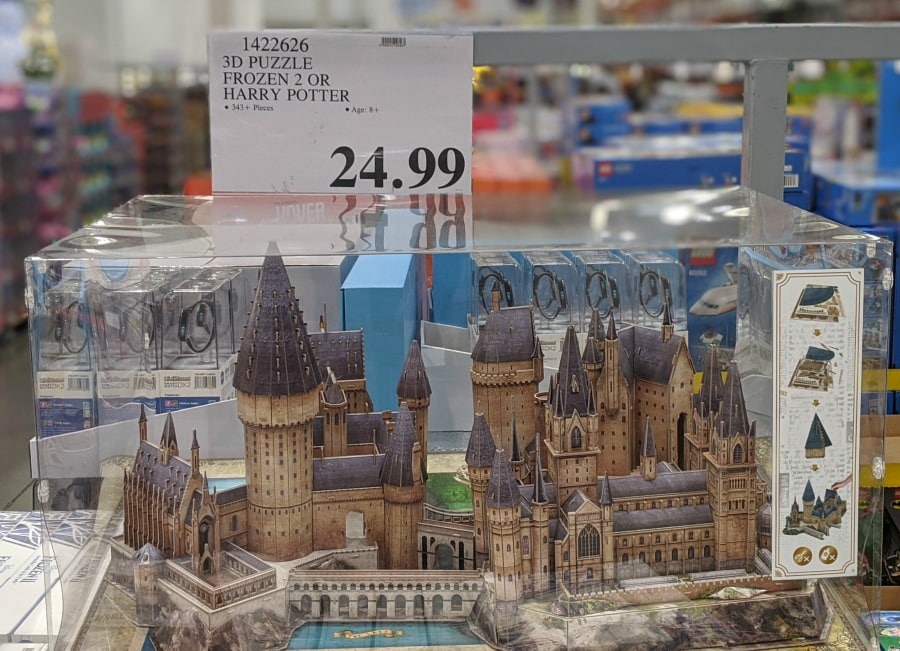 3D Puzzle Frozen 2 or Harry Potter – $24.99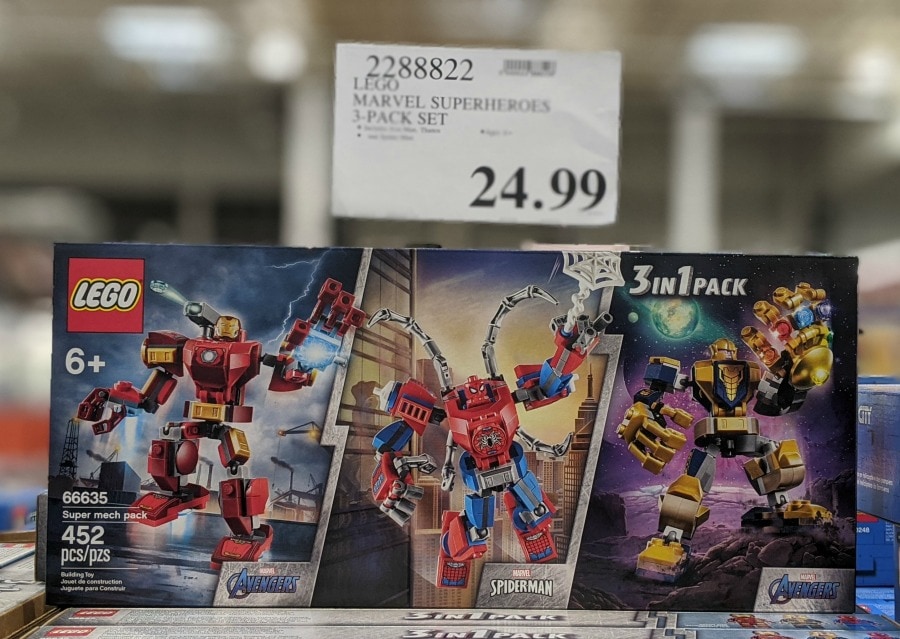 Lego Marvel Superheroes 3 Pack Set – $24.99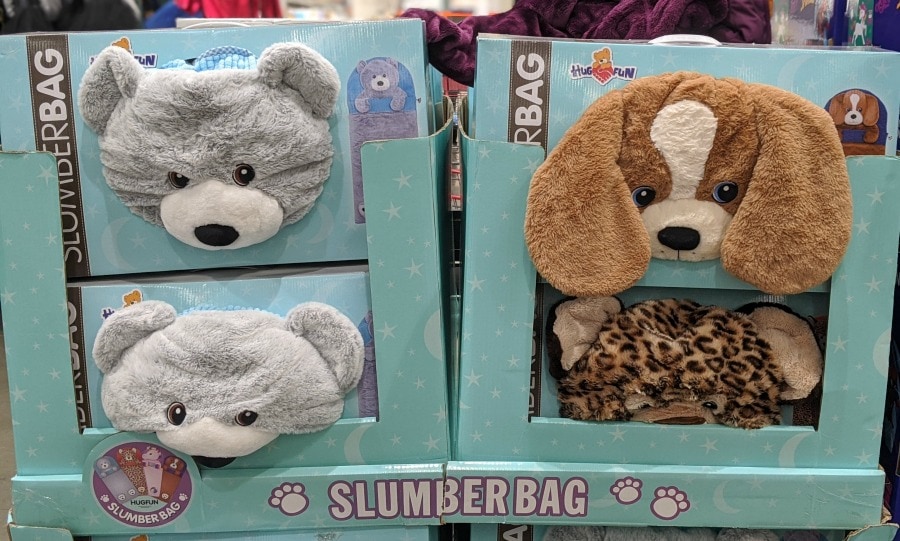 Hug Fun Slumber Bag – $26.99
Barbie Dreamtopia Fairytale Doll Set – $29.99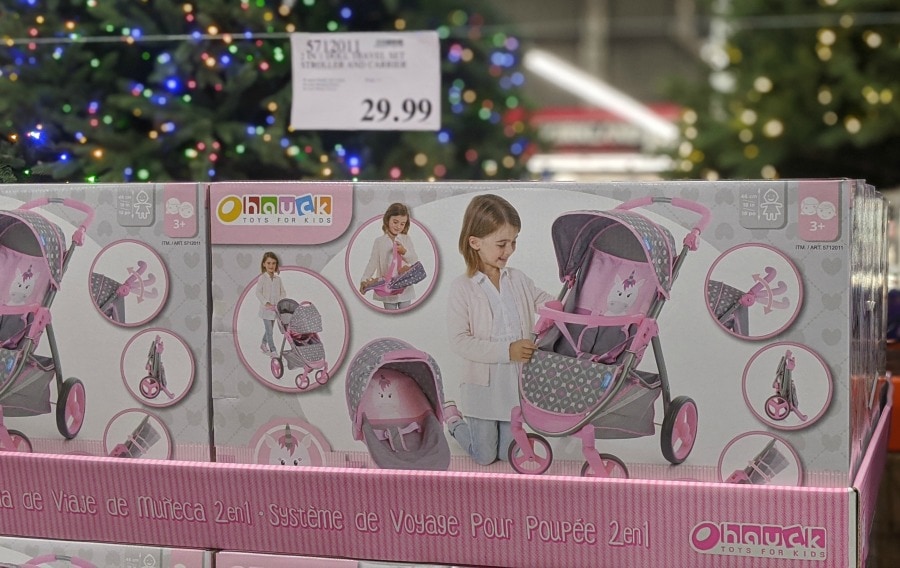 2 in 1 Doll Travel Set Stroller & Carrier Set – $29.99
Disney Activity Ride On Plane with Lights & Sounds – $29.99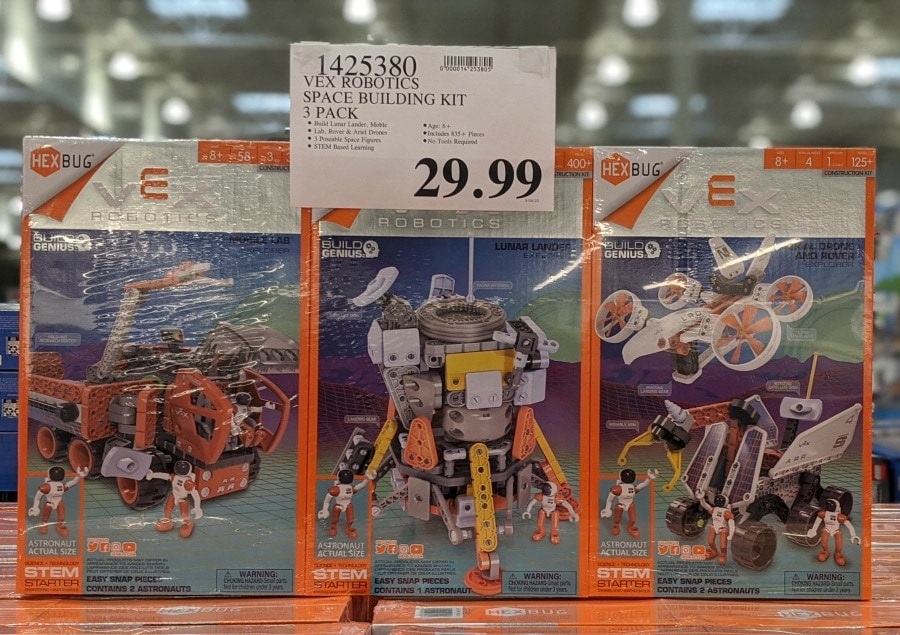 Vex Robotics Space Building Kit , 3 piece set – $29.99
Magformers 41 Pc Set with Wheels – $29.99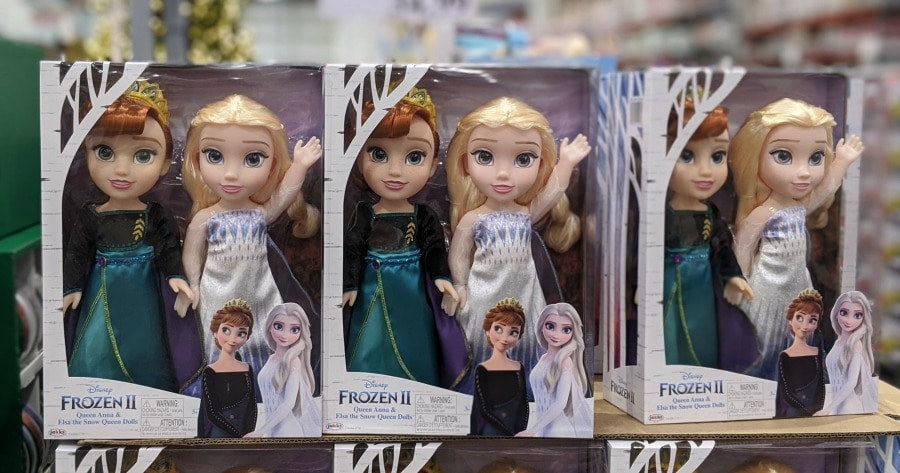 Disney Frozen II Queen Anna & Elsa the Snow Queen Dolls – $34.99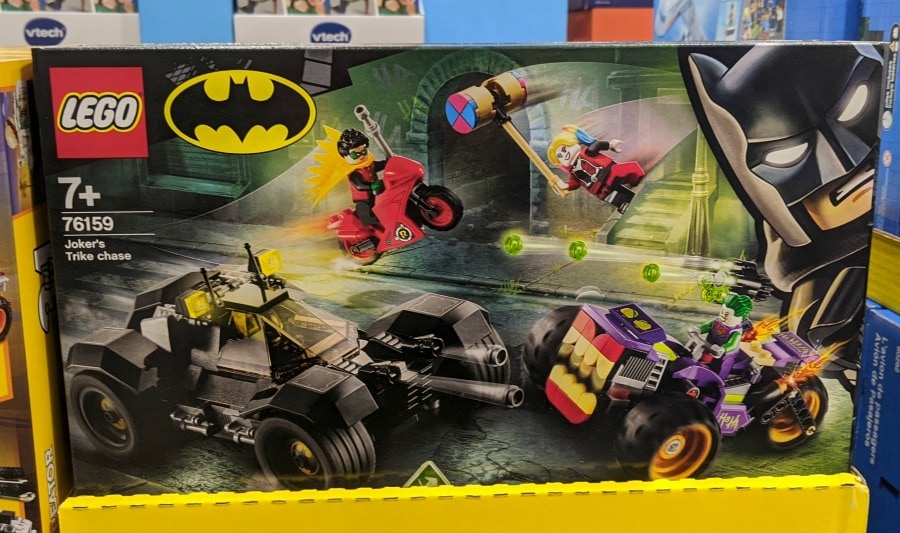 Lego Creator Monster Truck, City Helicopter or Batman Jokers Trike – $38.99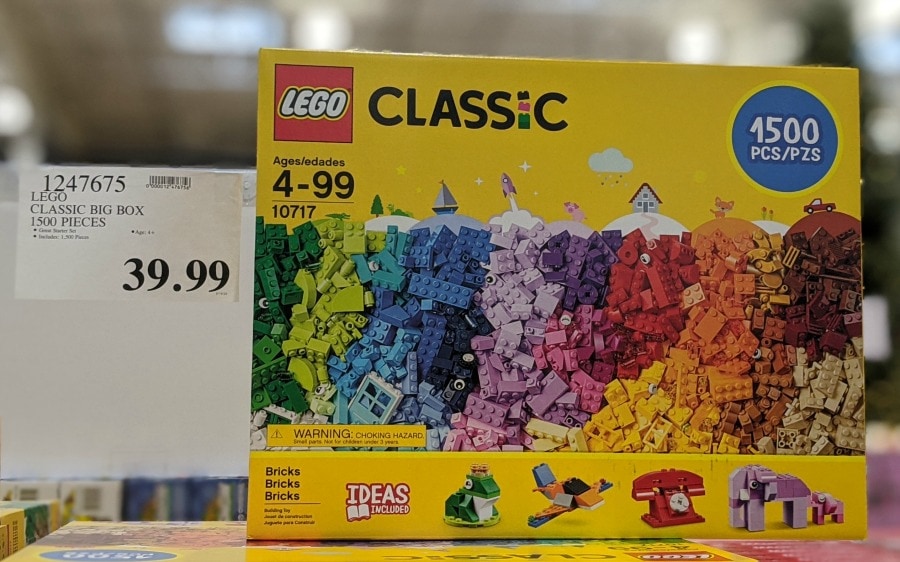 Lego Classic Big Box 1500 Pieces – $39.99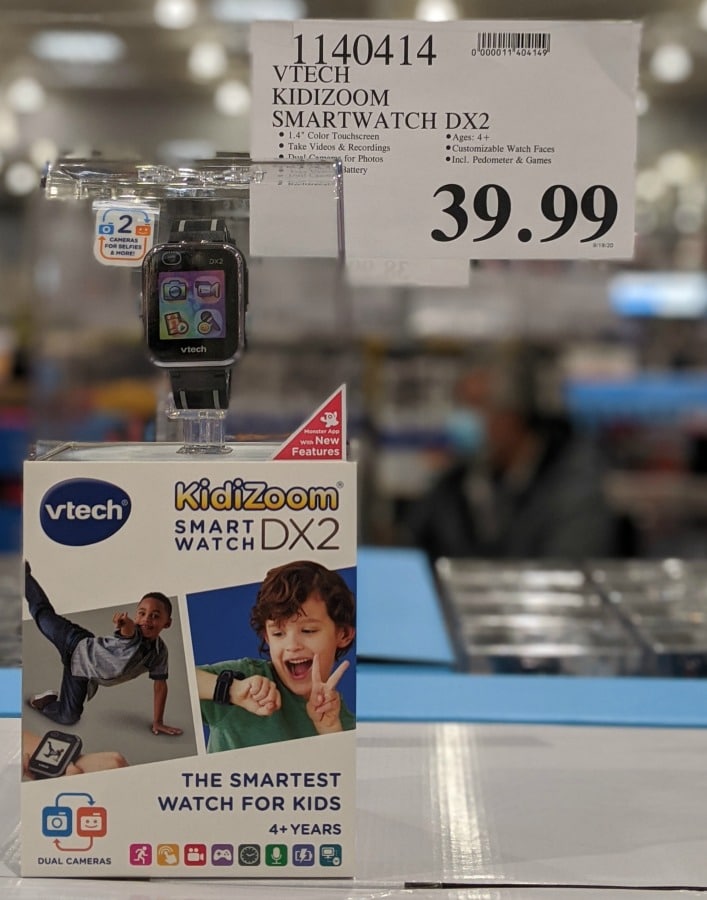 VTech Kidizoom Smartwatch – $39.99 (black & pink options)
Costco Toys Over $40: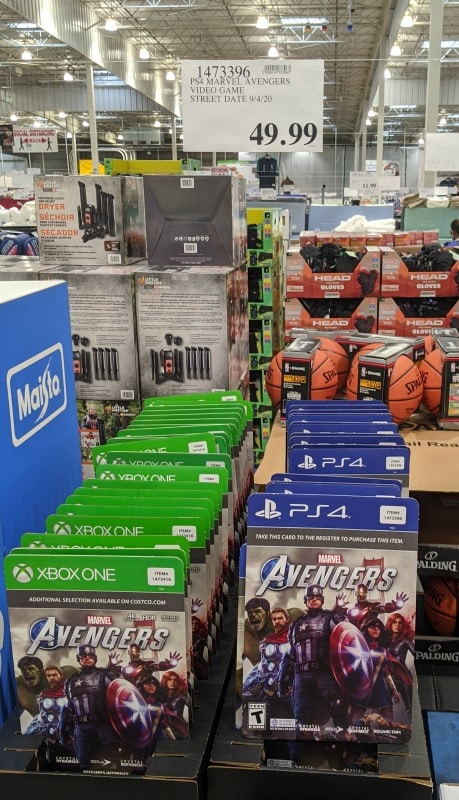 Playstation 4 or XBox One Marvel Avengers Game – $49.99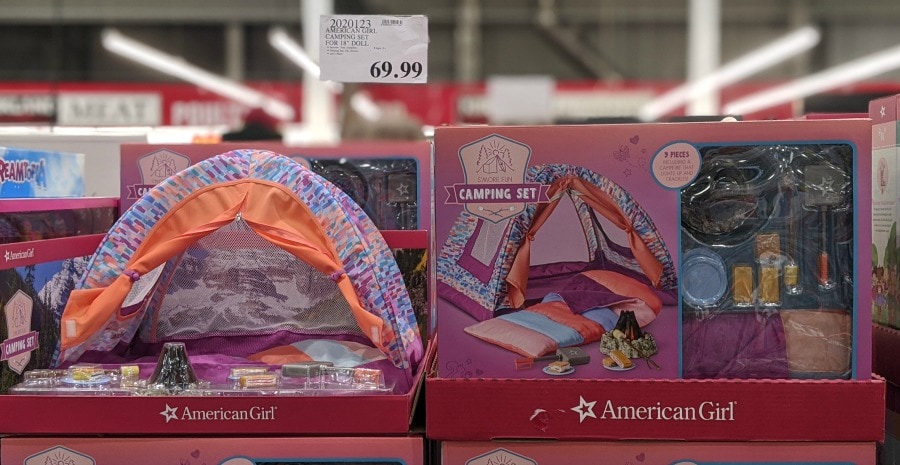 American Girl Camping Set – $69.99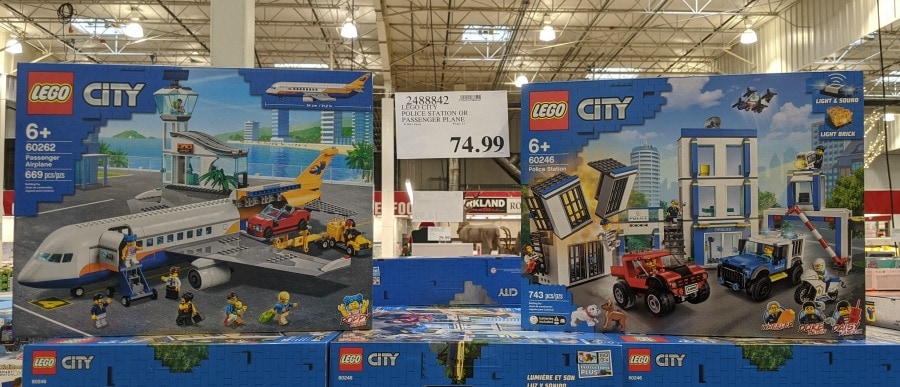 Lego City Police Station or Passenger Plane – $74.99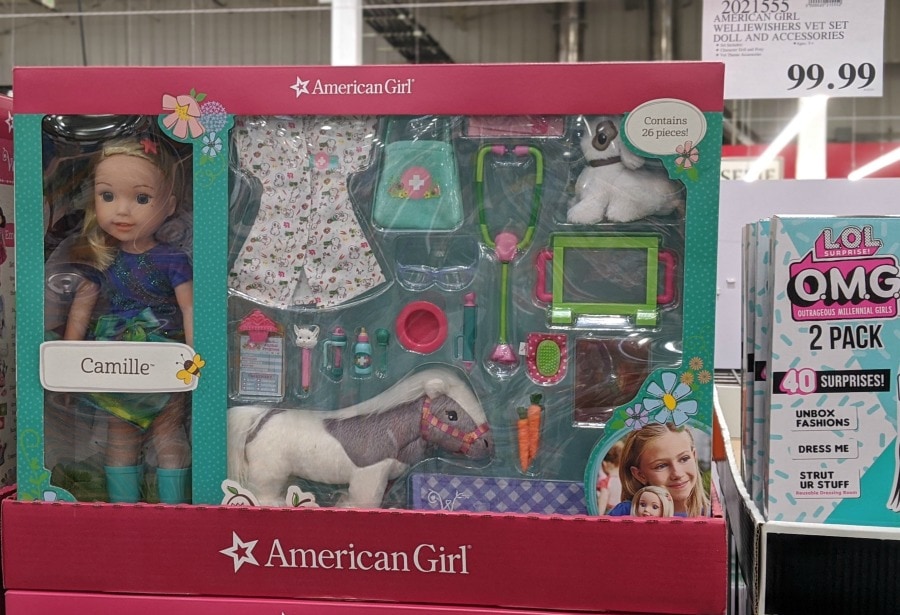 American Girl Wellie Wishers Doll & Vet Set with Accessories – $99.99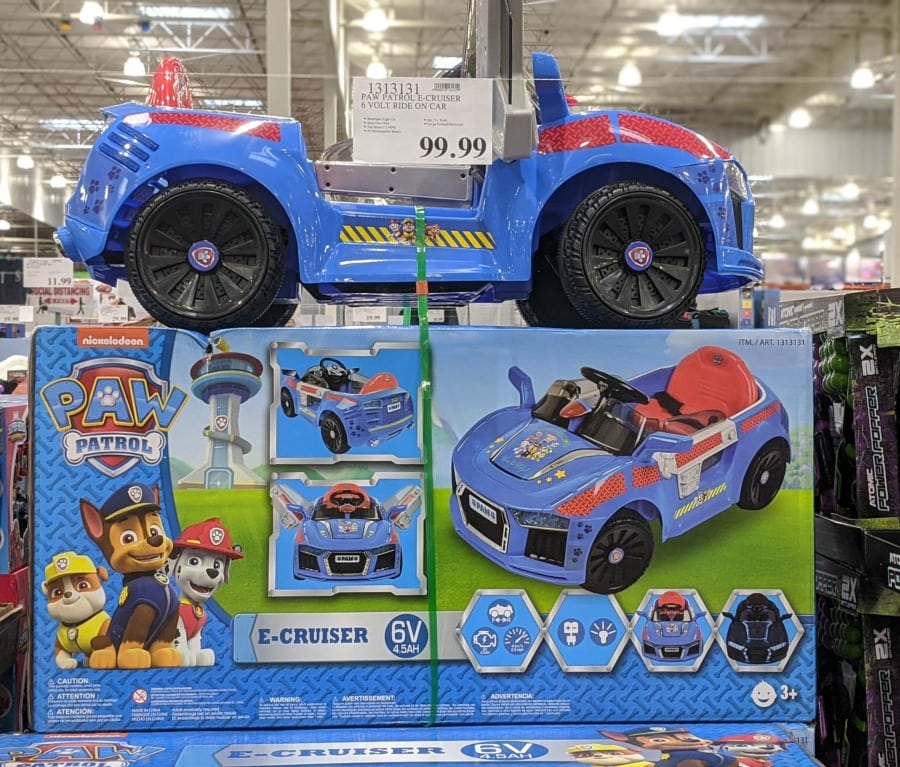 Paw Patrol E Cruiser 6 Volt Ride on Car – $99
Singing Machine Wifi Karaoke with Bluetooth – $199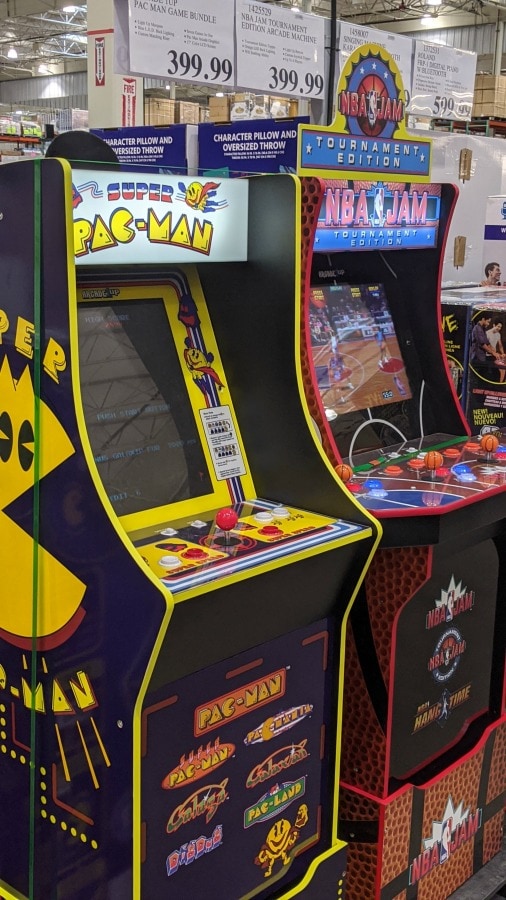 Arcade PacMan Bundle – $399
NBA Jam Tournament Edition Arcade Machine – $399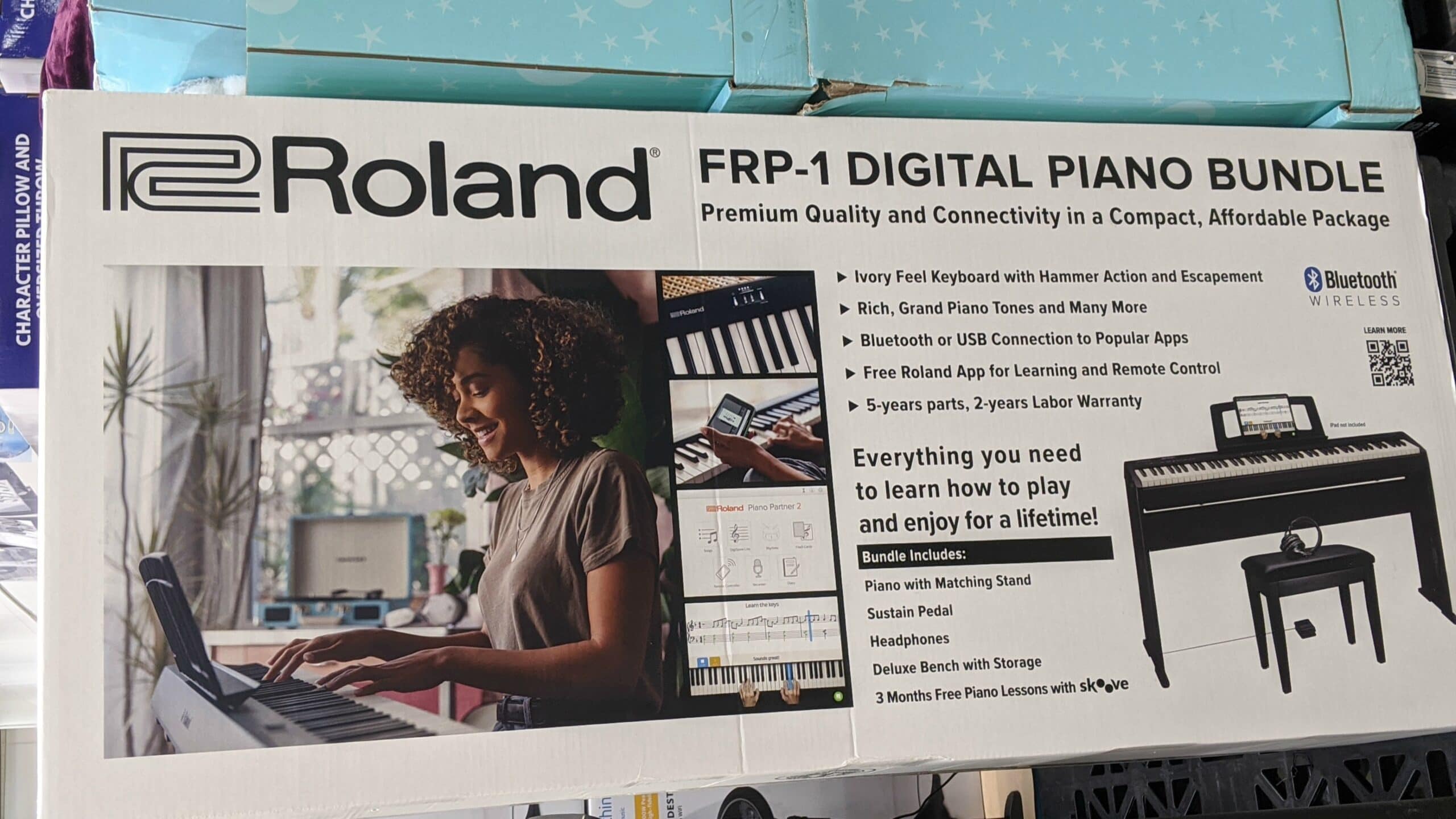 Roland FRP-1 Digital Piano Bundle – $599
Other Articles You Might Be Interested In:

Save
Save
Save
Save
Save
Save
Save
Save
Save
Save
Save
Save
Save
Save
Save
Save
Save
Save
Save
Save
Save
Save