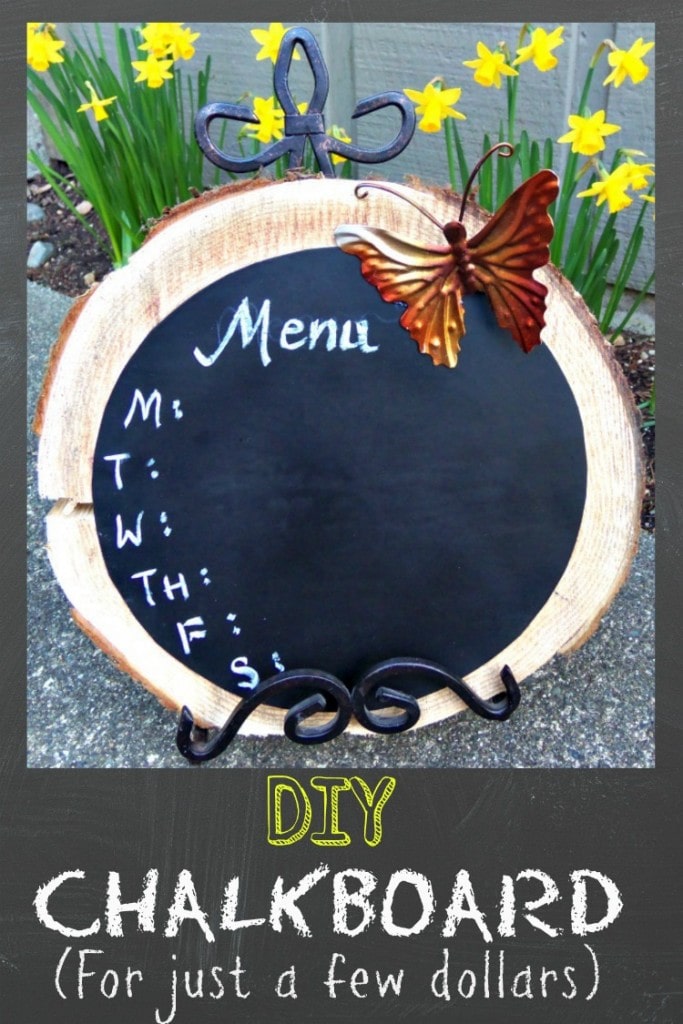 Create a Chalkboard Sign with a Few Simple Materials!
Create a chalkboard sign with these two simple supplies: a wood remnant (cut off from a stump) and chalkboard paint! This is a really affordable way to add some new decor (and functional decor too) to your kitchen, or any other room of the house you want to use it in.
Supplies Needed Create a Chalkboard (like the one pictured above):
*Optionally, you can use a second wood round and hot glue or wood glue if your wood is not smooth enough.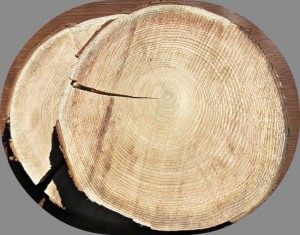 We cut our own wood off of a stump we had in the yard. If you are not able to cut wood from yours or a friend or family members yard, sometimes craft stores will sell pre-cut (and sanded) wood rounds.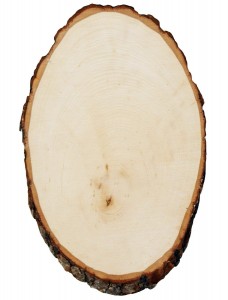 You can even order them off of Amazon here.
The trick with using a cut off stump as a chalkboard is that you will need to make sure it's sanded really smooth if you want to be able to erase and rewrite on your sign.
The first chalkboard I made using a stump was not so smooth, and although I loved the rough look, I was never able to really use it well after this first sign that we made for a Seahawks party, so that one became a permanent Seahawks sign. The reason is that it never erased to a clean looking slate again with all of the grooves.