Make A Baby Crate Closet for Baby Shower Gift!
This post may contain affiliate links and I may be compensated for this post. Please read our disclosure policy here.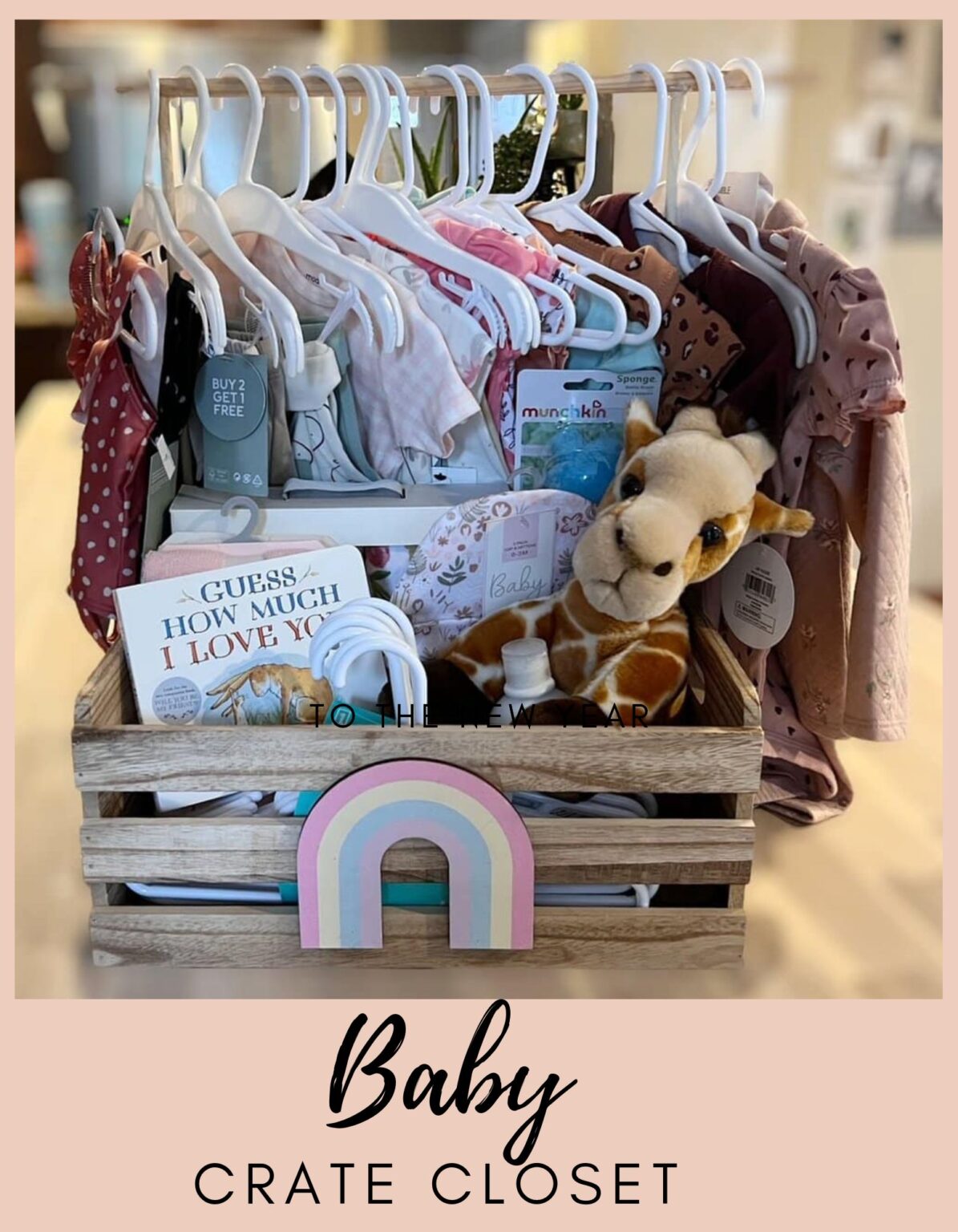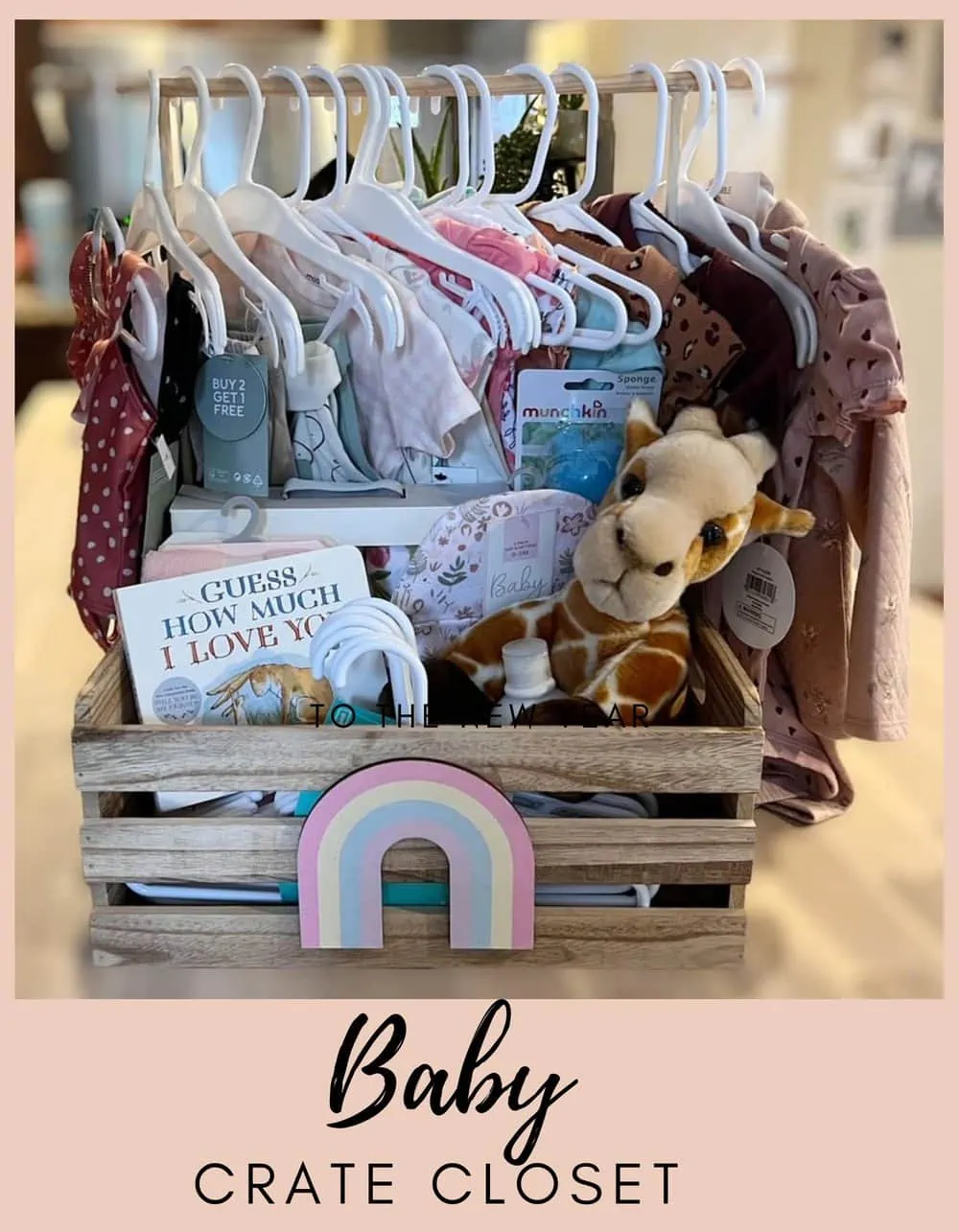 Make A Baby Crate Closet for Baby Shower Gift!
There are so many fun ideas on ways to put together baby shower gifts these days. I feel like they make the gift more exciting, even though you are using the same type of items that you could simply put into a gift bag. One idea I love to use, is this baby crate closet. It is very simple to put together, using a wood crate and dowel. It is really that simple, but lets you display all of the items you got in such a fun way. It is meant to mimic a tiny closet to display baby clothes, and then the crate part can hold other gift items. I find that it really is a show stopper when you walk into a baby shower with it, and it can cost under $10 to make – so if you are buying a gift bag anyway, it really is not that much more in terms of cost.
I recently made this one for a beautiful little girl, who will be joining us soon. You can make it for either a girl or boy, and really customize it any way you want. We share tips below on how you can make it on a budget too. I made this one a little more elaborate, as it was a special baby shower for us, but you can make it with quite a few less items and it would still be adorable. We have lots more tips below on where you can get items for great deals too, so if you start shopping ahead (like I did), and just grabbing a few items here and there, it can be a very budget friendly option too.
Supplies Needed for Baby Crate Closet :
You really only need a few things to make the crate closet, then it is just a matter of filling it up like you would a gift bag.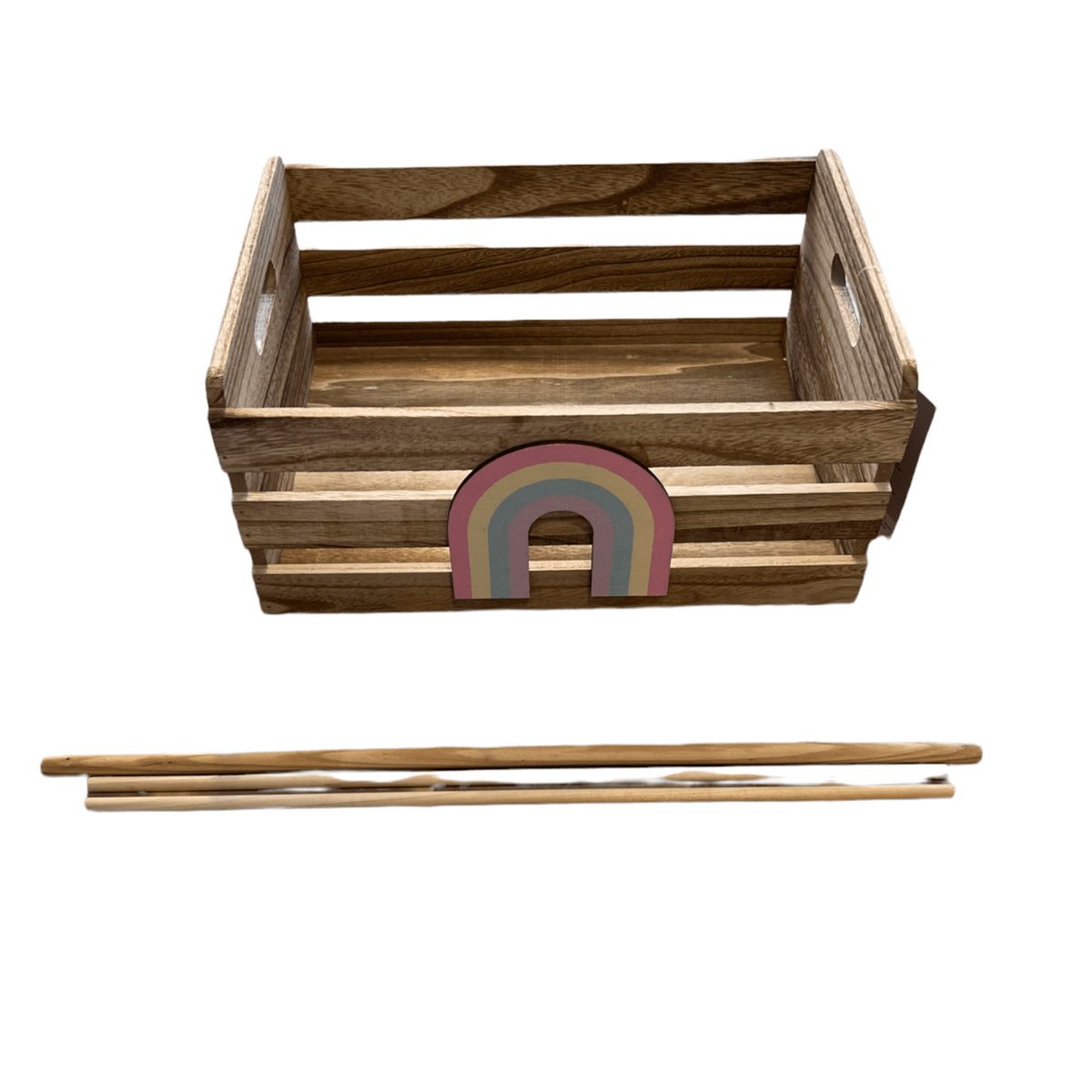 To make this Baby Crate Closet you will need: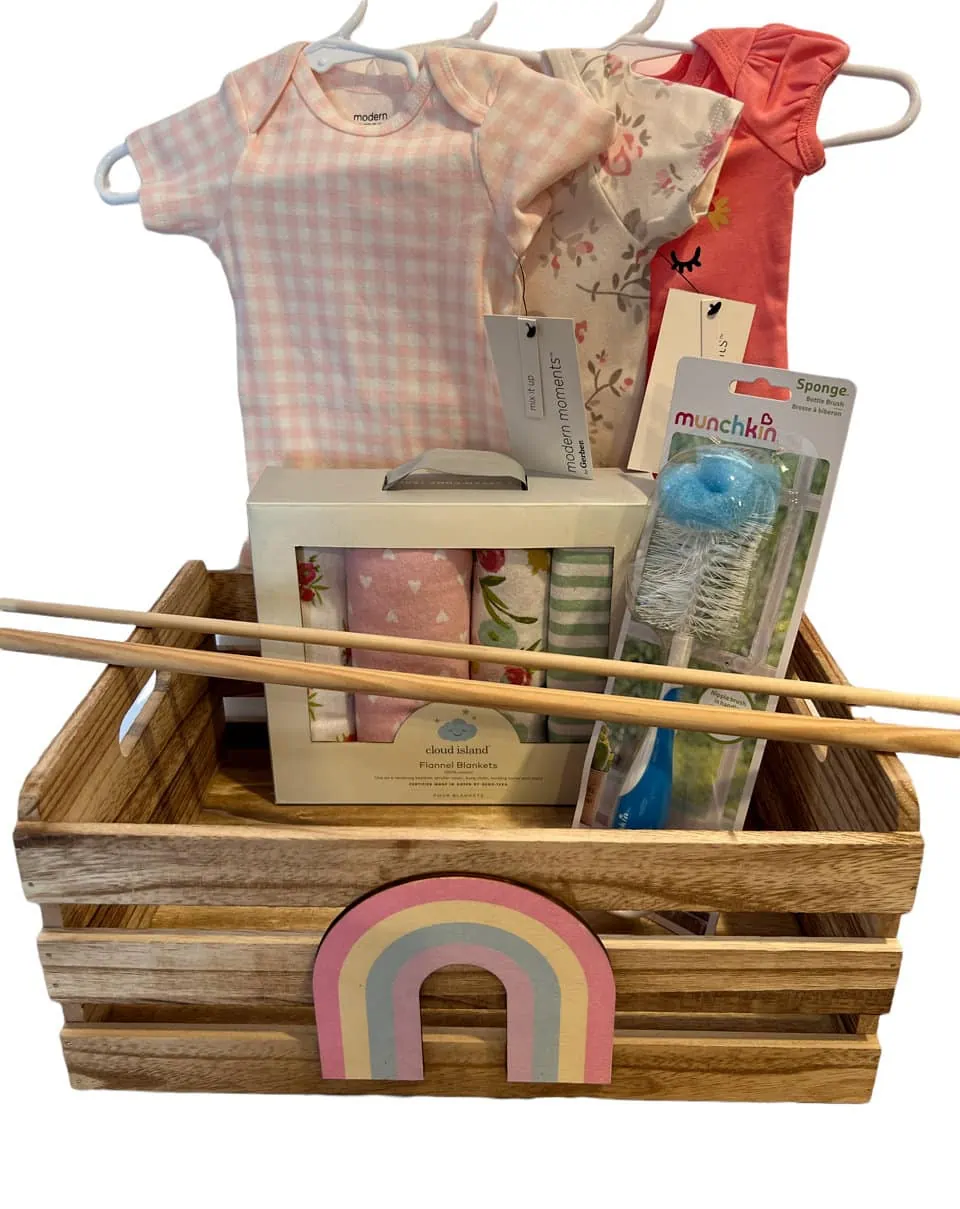 How to Make a Baby Crate Closet for a Baby Shower Gift!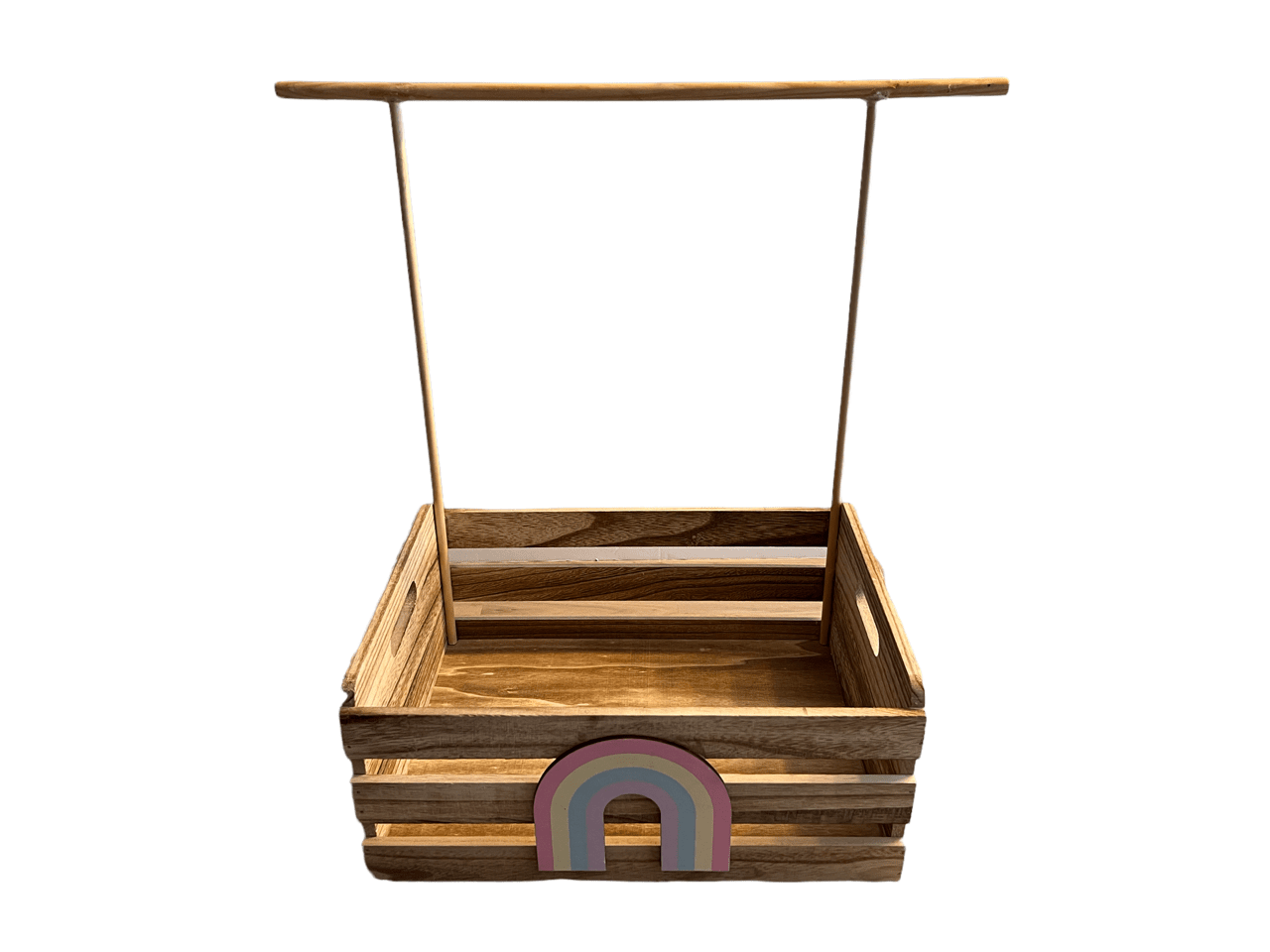 Assembling the baby crate closet is so simple! You will start by making sure your dowels are cut to the right size. You will want:
One Dowel that is two inches wider than your crate (so it will hang over an inch on each side)
And Two Dowels that are exactly the same height, and cut to the length that you want the clothes to hang from.
Once you have your dowels cut to size I started by gluing the two same sized dowels to the back of each corner of the crate (one dowel per corner). I chose to use the Gorilla Hot Glue, so it would adhere immediately but also have a little extra strength over time.
Once your two vertical dowels are secure, and the glue has dried, glue your horizontal dowel to the top of each piece. Situate it first to make sure you have approximately a one inch overhang on each side, and make sure that it looks centered. I then made a small pencil mark where the vertical dowel hit the horizontal one on each side. Add a nice dab of glue to that spot and adhere the horizontal dowel to the vertical ones. I started with a lighter dab so that the glue would not overflow too much. You can always add more around it after if you feel like it needs to be more secure.
Let the glue dry fully, and that is it! You are now ready to add all your items to your baby closet crate, to make it look like a true baby closet!
Here is an image from the backside, so you can see how the clothes hang there. You could make the two vertical dowels longer than I did, so that the bottom of the clothes hit the top of the crate, if you want them to hang down without sitting behind the crate. I had some dowels on hand at my house, so I just used what I had and loved how it turned out, but that is another way to do it too, if you prefer
Where to get your wood crates, and dowels:
I grabbed the one you see here with the cute pastel rainbow at my local Ross store for $7. Here are some other spots you will find great prices on these wood crates. You can either buy yours online, if you do not want to hunt through stores – or if like me you like the challenge of finding the perfect one, head out and start hunting in store for a great buy.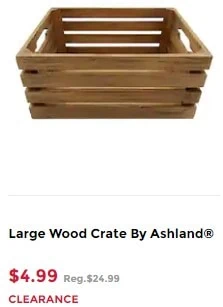 Michaels often has great prices on wood crates (both in store and online). My favorite way to get a good deal here is to wait for the sales or coupons, and then purchase.
Check your local thrift stores, you may find them for just a few dollars here.
Walmart is not usually the cheapest spot, but they do seem to always have them in stock, if you do not have time to look around.
As for the Dowels, I find mine at Walmart or Michaels, as they generally have these available for a few dollars.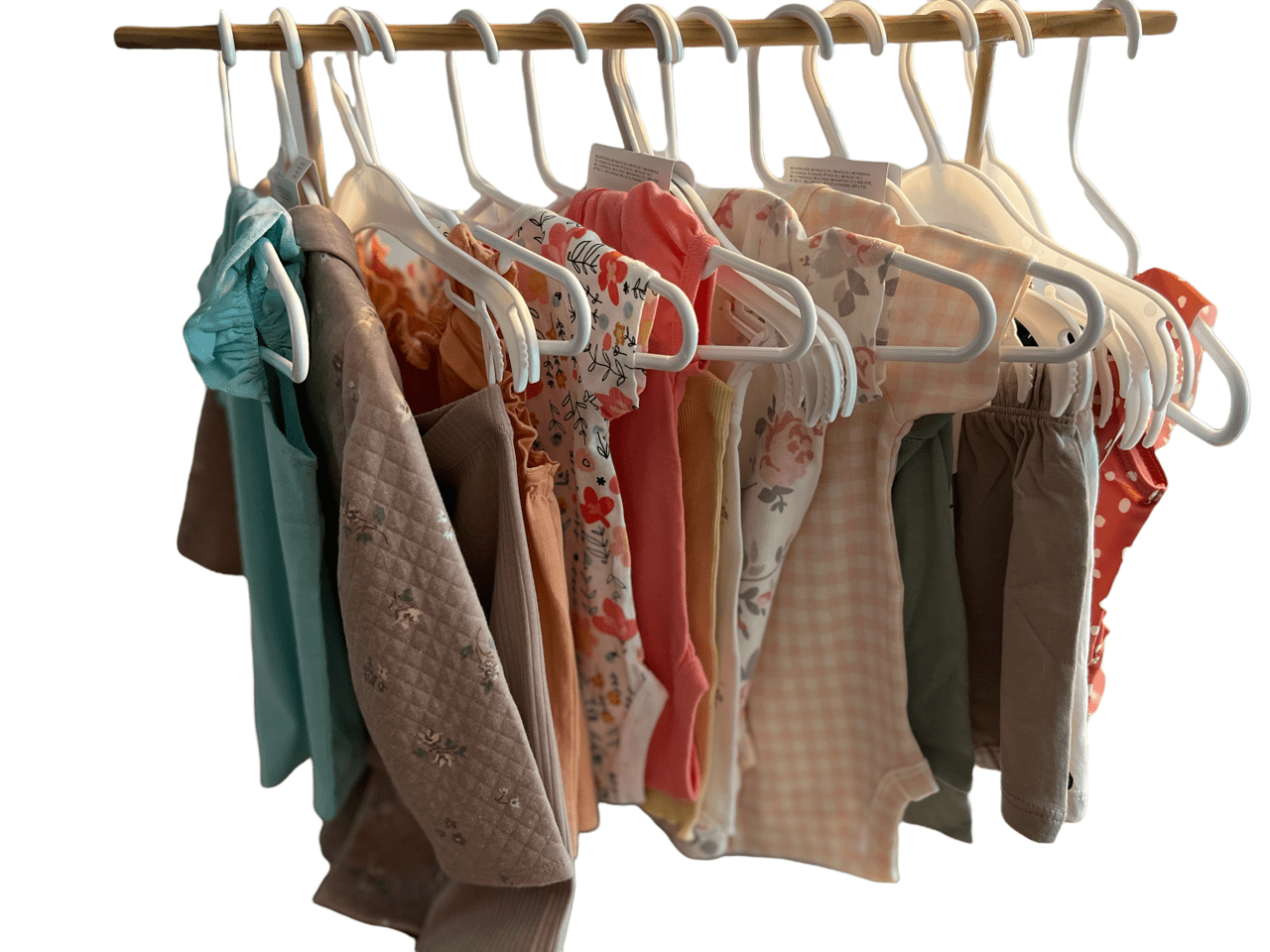 A Few Ideas On Where To Get Deals On Baby Clothes To Add To It::
One of the most affordable options is just to add some onesies to your hanger. I have found these for $2 at places like Walmart and H&M.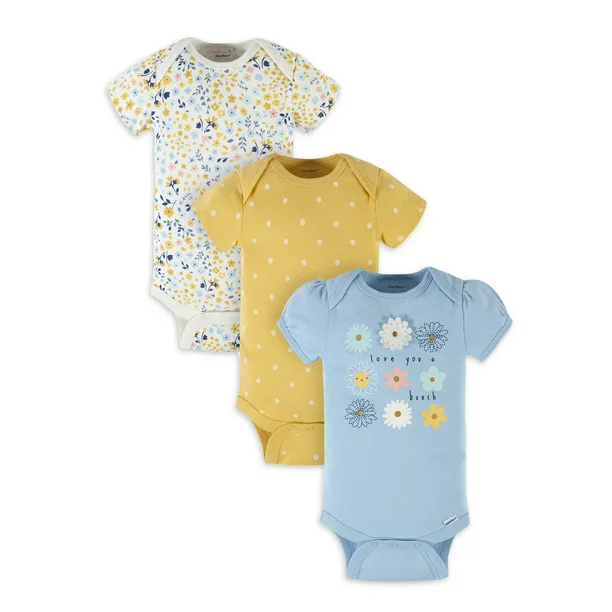 For example, this 3-pk of Girls Onesies are just $6.24 (or $2.08 per onesie)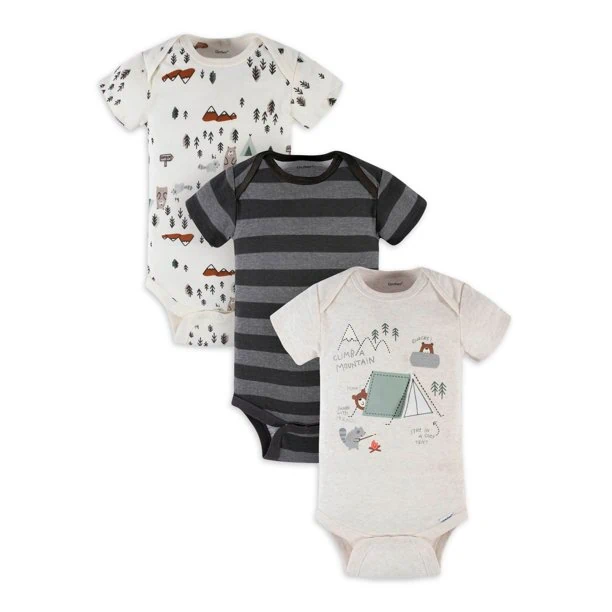 Same price for this boys 3-pk option too.
Another idea is to shop clearance racks at your favorite baby stores. I found all the items on this rack for under $5 by doing that. I found quite a few items under $5 on the H&M baby sale page here as well.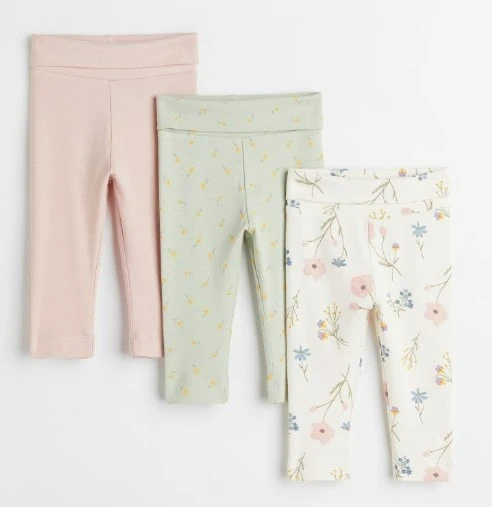 For example this 3-pk of baby leggings is just $6.99 (or $2.33 per pair of leggings) at H&M.
So, for example you could get 3 onesies and 3 pairs of baby leggings – so you have 6 items to hang on your rack, for under $15! This is just to let you know that it can be more affordable than it looks to make one of these.
A Few Ideas On What to Add To The Crate Itself::
I always like to start by checking out the parents to be's baby registry list. This is a great way to look for some of the items they have asked for that would fit into the crate. In my case, they asked for baby hangers, so I bought the ones on their list, and then used those to hang the clothes with, and added the extras to the crate.
Diapers are always a great option for the crate too, if you want to keep things simple and useful. You could just add a pack of diapers and that is all it would really need. Find a list of great diaper deals here too, to help you save on those.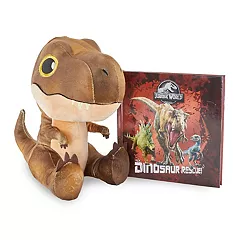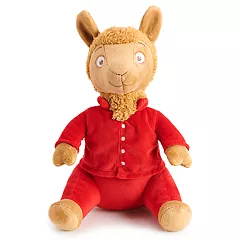 Besides shopping off of their registry, or adding a pack of diapers a couple more budget friendly ways to fill the crate include: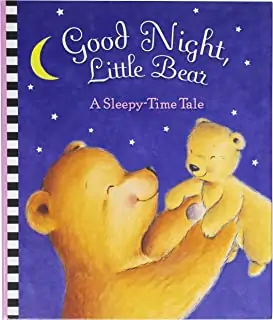 Find a number of baby book options starting at under $3 here on Amazon too.
You can find great deals on kinds of baby items at stores like Marshalls here, TJ Maxx and Ross too.
And as we mentioned above, shop those baby department clearance sections. Once I know I have a baby shower coming up, I love to pop into the baby section at stores like Target, Walmart, etc. when I am out – just to see if there are any great finds I can store away.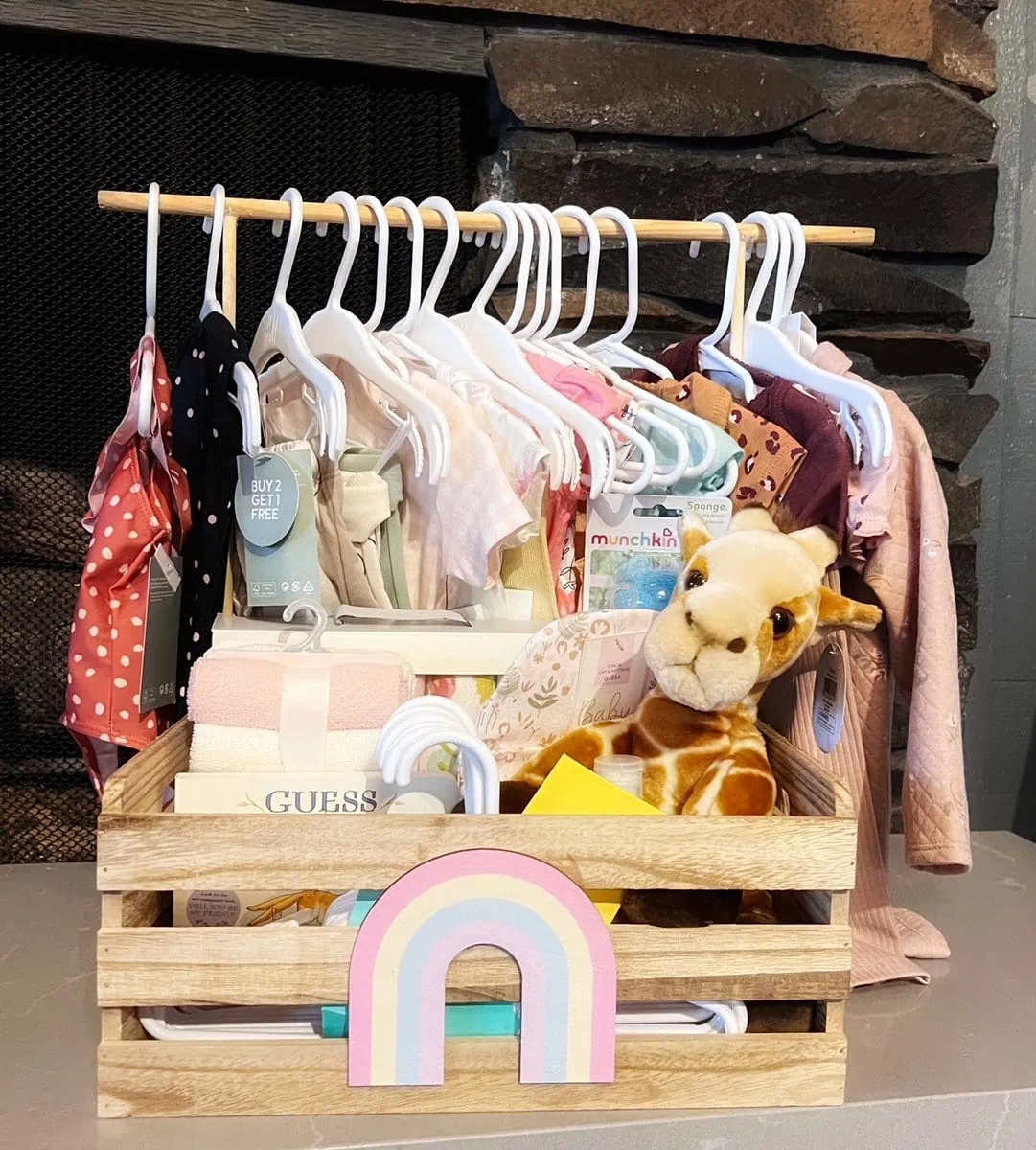 I took my baby crate closet right into the baby shower and set it up where the gifts where. You could wrap yours in some cellophane too, if you prefer to have it have a wrapped look to it. It is a show stopper for any shower though.
More Cute Baby Shower Gift Ideas You Might Also Like Include: