VSCO Girl Gift Guide – 10 Items You Can Get That VSCO Girls Like!
This post may contain affiliate links and I may be compensated for this post. Please read our disclosure policy here.

VSCO Girl Gift Guide – What to Buy the VSCO Girl In Your Life!
This guide was put together by tweens in the know, and is for parents, grandparents, aunts, uncles or anyone who is buying for a VSCO girl, and want to know what she would like. 
What is a VSCO girl? If you have heard the term VSCO girl, you likely have a tween or teen girl in your household. If you have heard your kids hissing "skk skk and I oop", then you know what I am talking about. It is this trend sweeping through households, and is popular among the tween and teen ages. The VSCO girls have certain items and say specific words – which is what makes them VSCO. In a small sense, it takes me back to the eighties when there were Valley Girls, but this is a much more modern group of girls! The name originated from the VSCO filter, that the kids started using for their social media shares, etc. and has morphed into an entire lifestyle as a VSCO girl.
If you have kids in this age range and you want to have a little fun with them, try murmuring "skk skk and I oop" in front of them yourself. My kids usually exclaim something along the lines of "mom, your so cringy" (for those of you over 30, this equates to what we used to call corny growing up)!
If you will be shopping for a VSCO girl this holiday season, here are some of the items that are generally loved by them, and places you can find them on sale (and hopefully for a deal). Although my girls love many of the things on this list, they will not claim the title of VSCO girl (because they just are not kids who take labels easily), so these might be items that your kids would be interested in too. The kids help me compile this list (and they have many of these things themselves) – so you can rest assured that this gift guide came from the experts!
VSCO Girl Things Gift Guide:
Many of the VSCO girls things are pricey items, but with a little planning you can usually find a deal on most of them. We have shared where you can find them on sale here.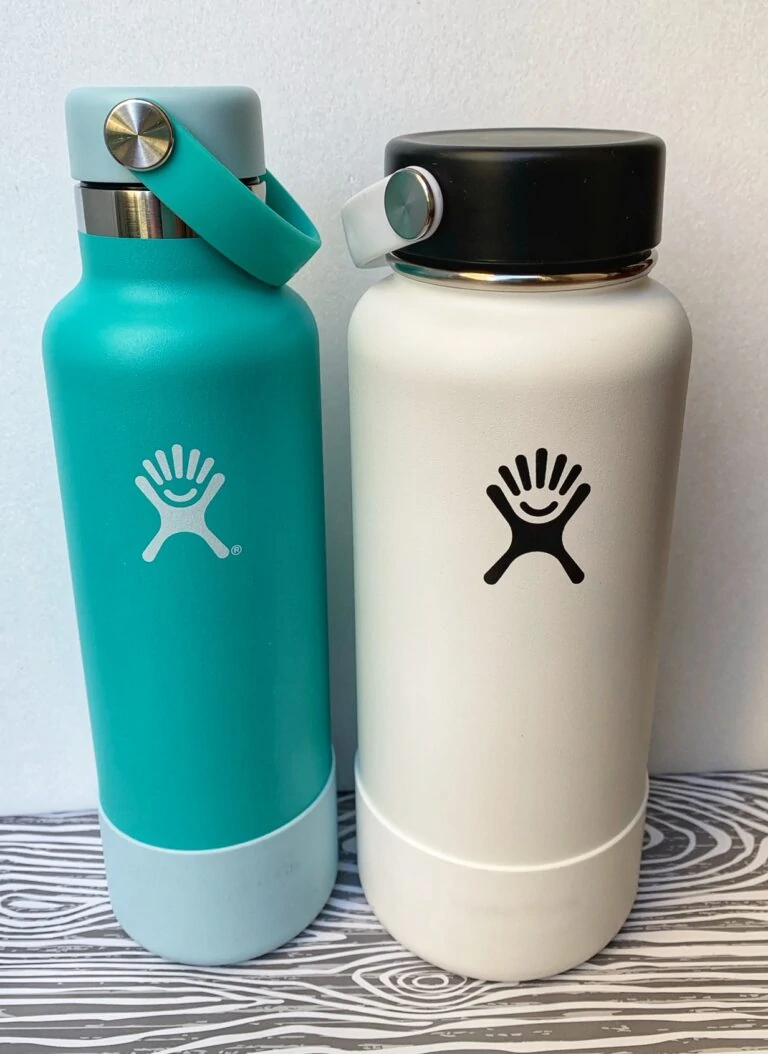 Frost (custom 16 oz bottle, with different color boot and lid), and white 32 oz water bottle with wide mouth style (my kids favorite size). 
This is THE bottle of the VSCO girl. Fortunately we have an article here where we share all the Hydro Flask sales and price discounts we see pop up.
When it comes to the water bottles, many of the kids like the 36 oz wide mouth, and they love the straw lid (which of course is extra, but super cool). Although these are pricier water bottles, they are a quality product, and will likely be the last one you have to buy for a few years. Kids can even customize the look of their water bottles by selecting the color of the lid, boot and bottle, to combine for their own custom look. White and Frost seem to be popular colors with the kids, but the color choice really comes down to personal style. You can see two of the most popular size options for kids in the picture above too.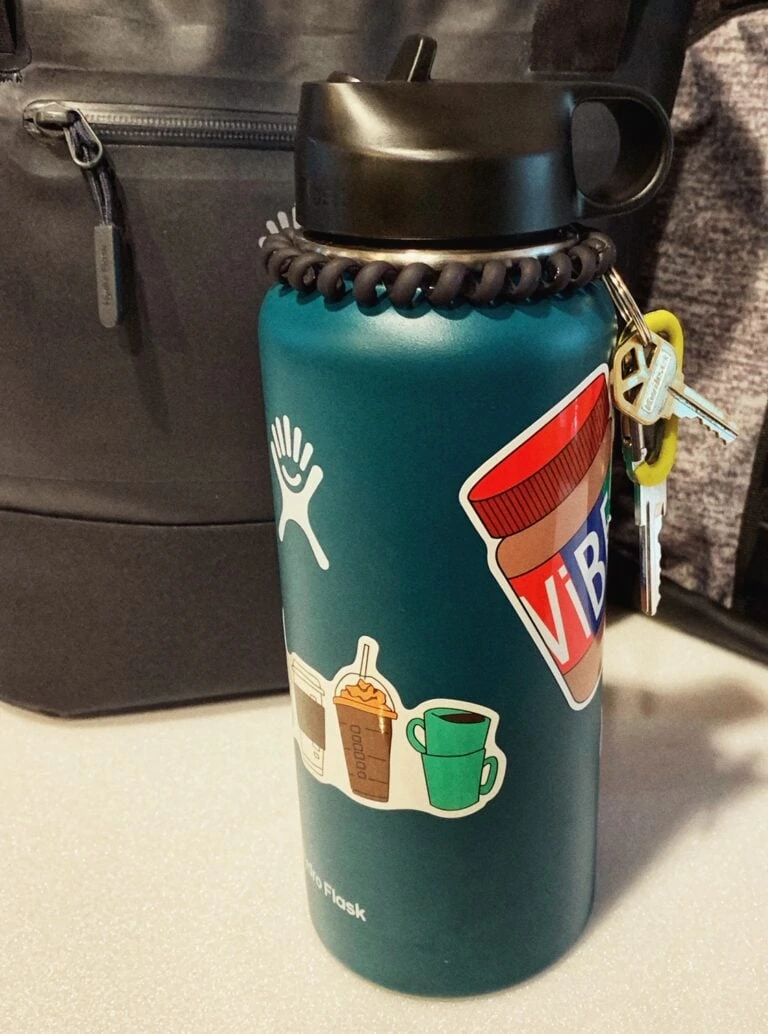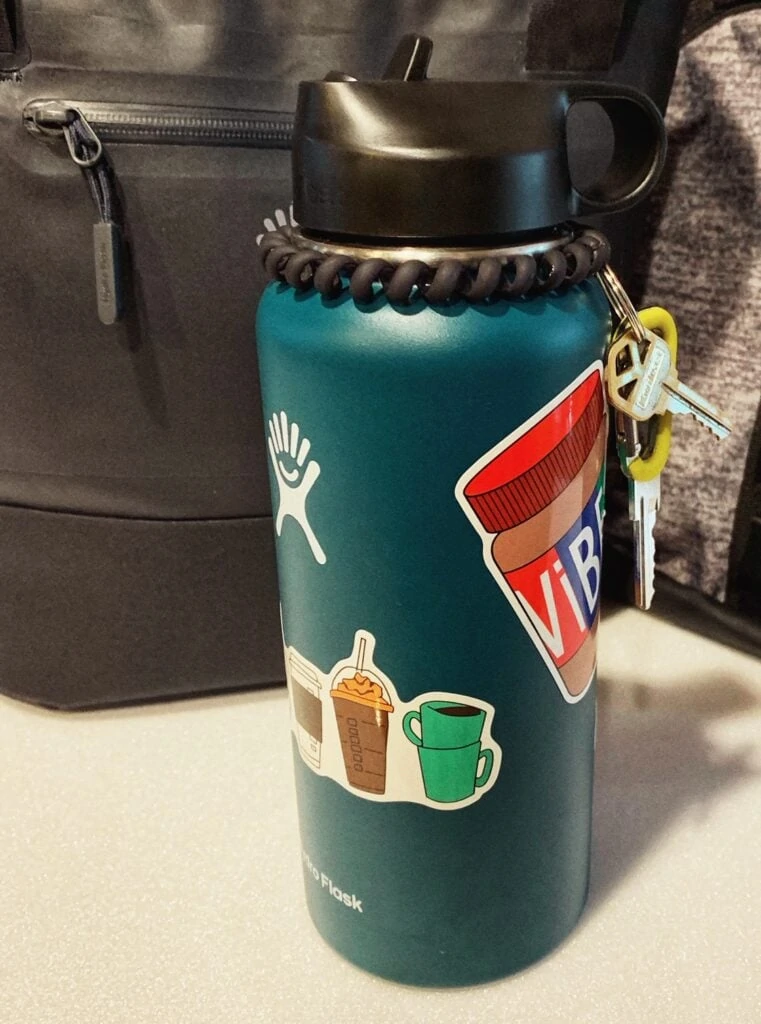 Here you can see the straw lid we mention above (kids flip the spout up and can drink through a straw), and see how one of my girls decorated hers in stickers. Many kids use quite a few more stickers, but mine started out cautiously!
When looking for stickers to cover the Hydro Flask water bottles with, be sure to look for waterproof stickers. You can buy these from their favorite stores (like Zumiez, Journeys or other popular tween and teen stores), and they will often cost you from $2.99 to $5 per sticker. A more affordable option is to find a set they like online, like Amazon, and then let the kids route through the set for the stickers they like best.
Here are a couple of sets my kids liked, all with plenty of stickers for 2 – 4 kids, and all under $6::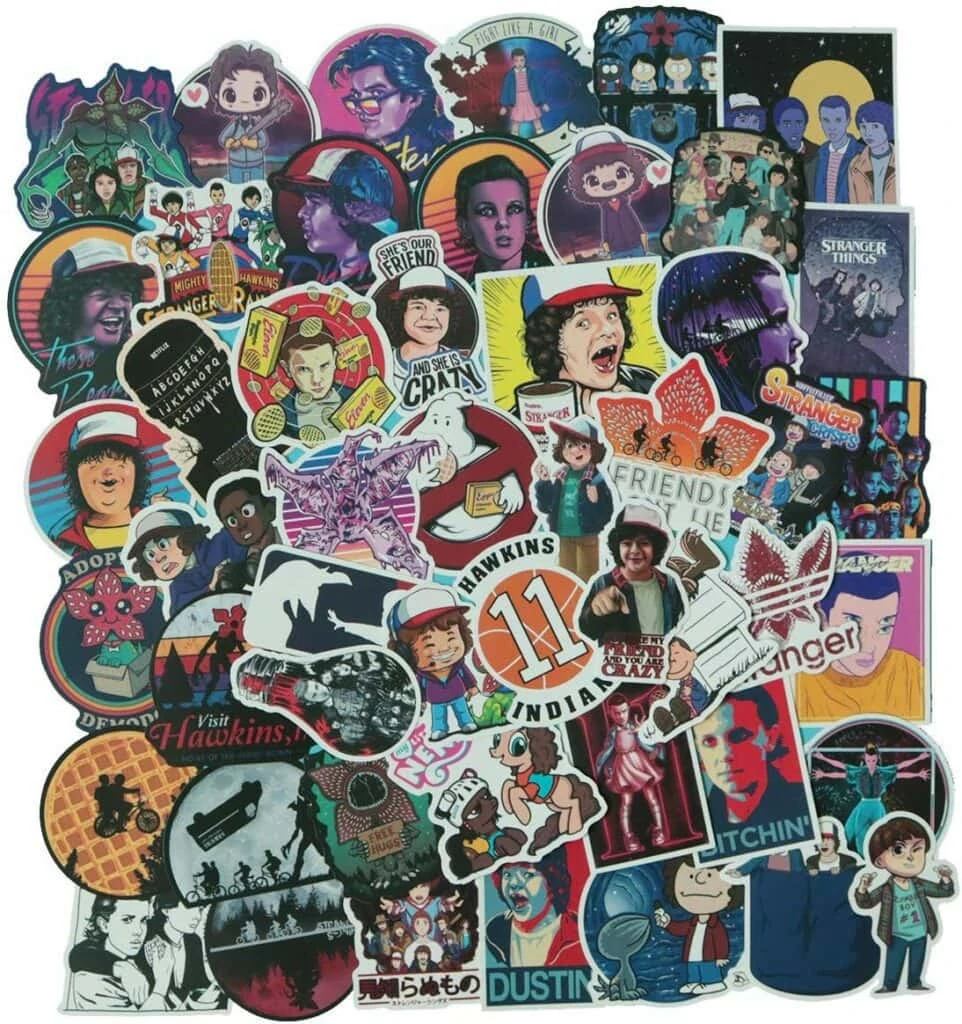 They loved this Stranger Things sticker set (was under $6 when we purchased)!
Full disclosure – there were a couple of stickers in there that I did not think were appropriate for my tweens (had a "kind of" cuss word), so I just went through them and took out the ones I did not want them to have. It was only like 3 or 4, so there were still plenty of stickers for the kids to enjoy. I had a group of three kiddos picking through this set, and it was more then enough.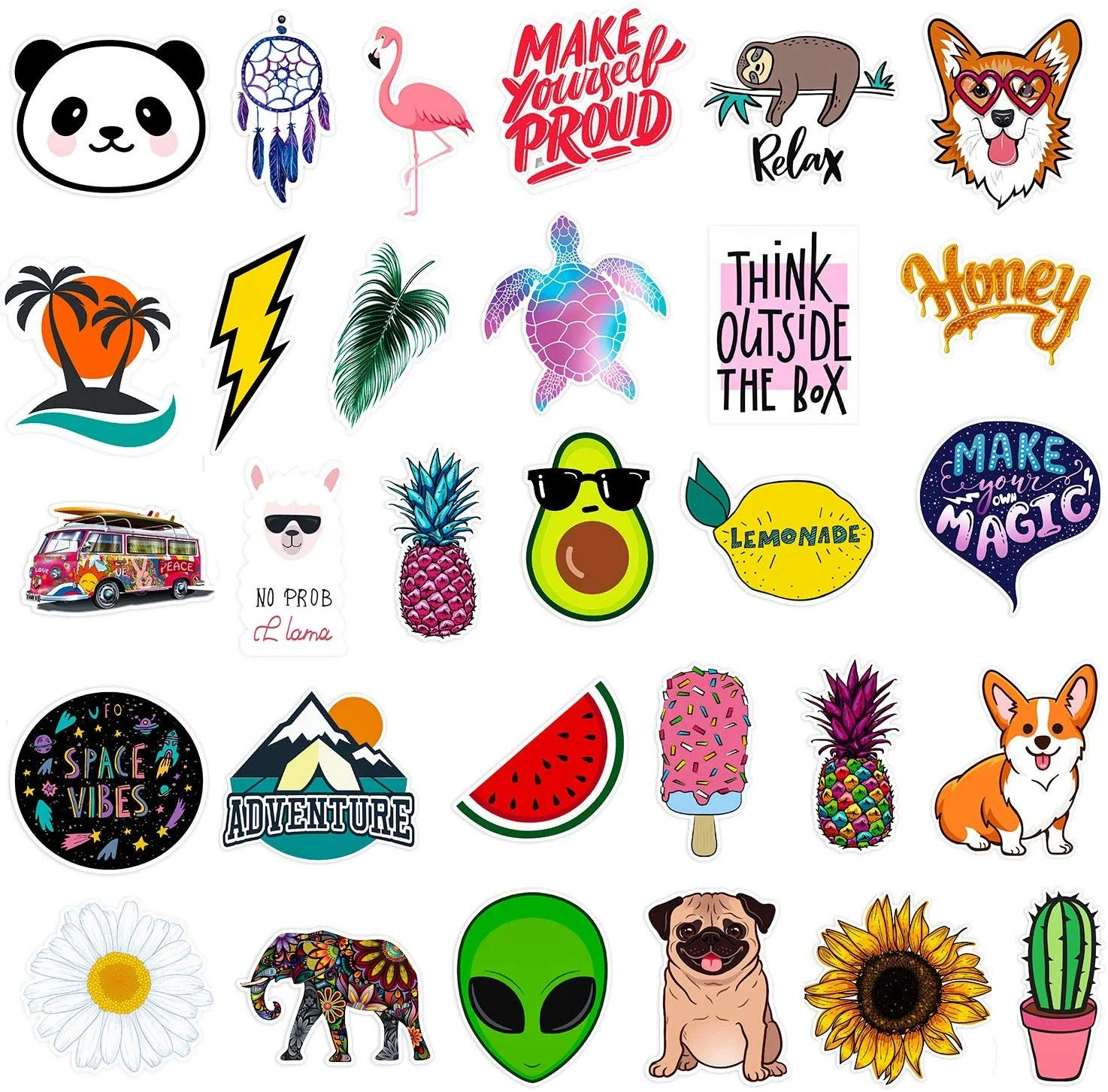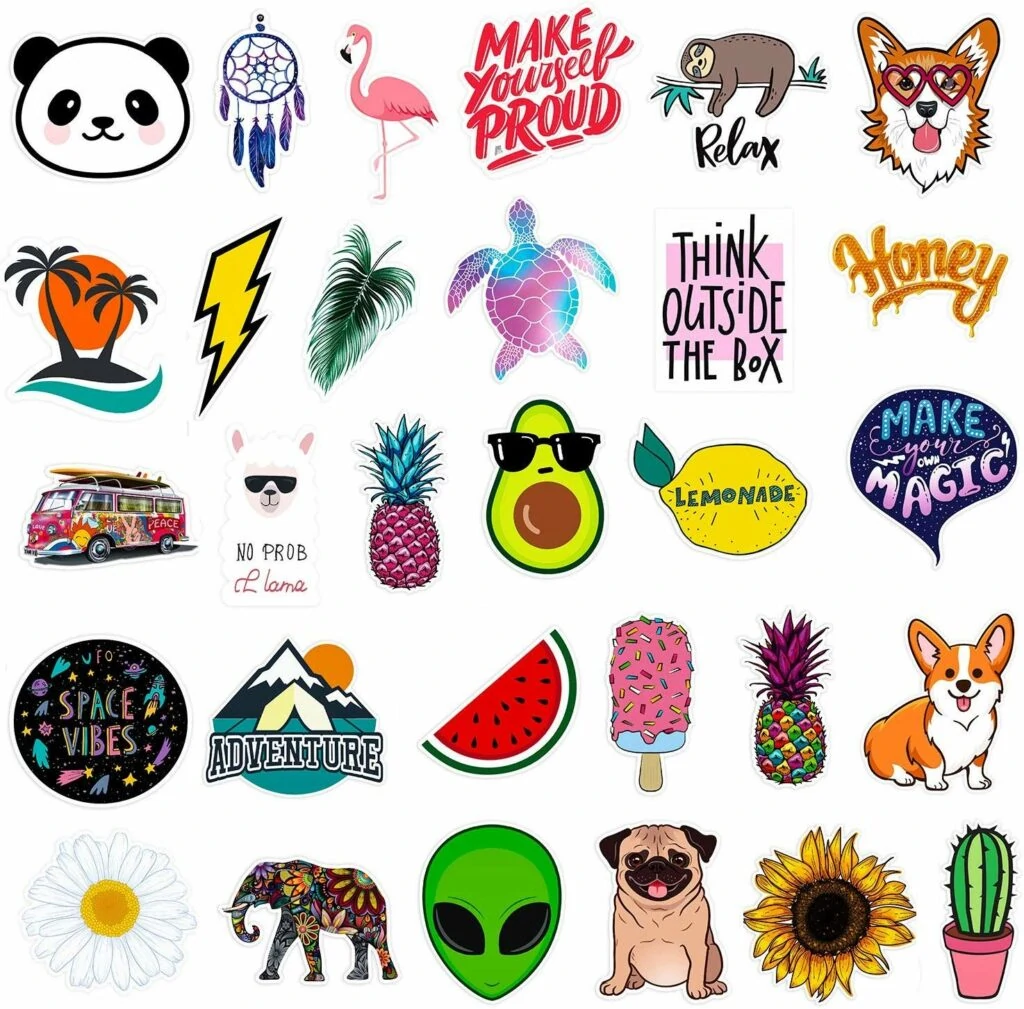 This set of stickers made for water bottles was another one of their picks. This one was under $5 when we purchased. 
The only downfall to this one, is that it takes quite a while to ship, so pay attention to the expected delivery date.
Find lots more sticker options for water bottles here.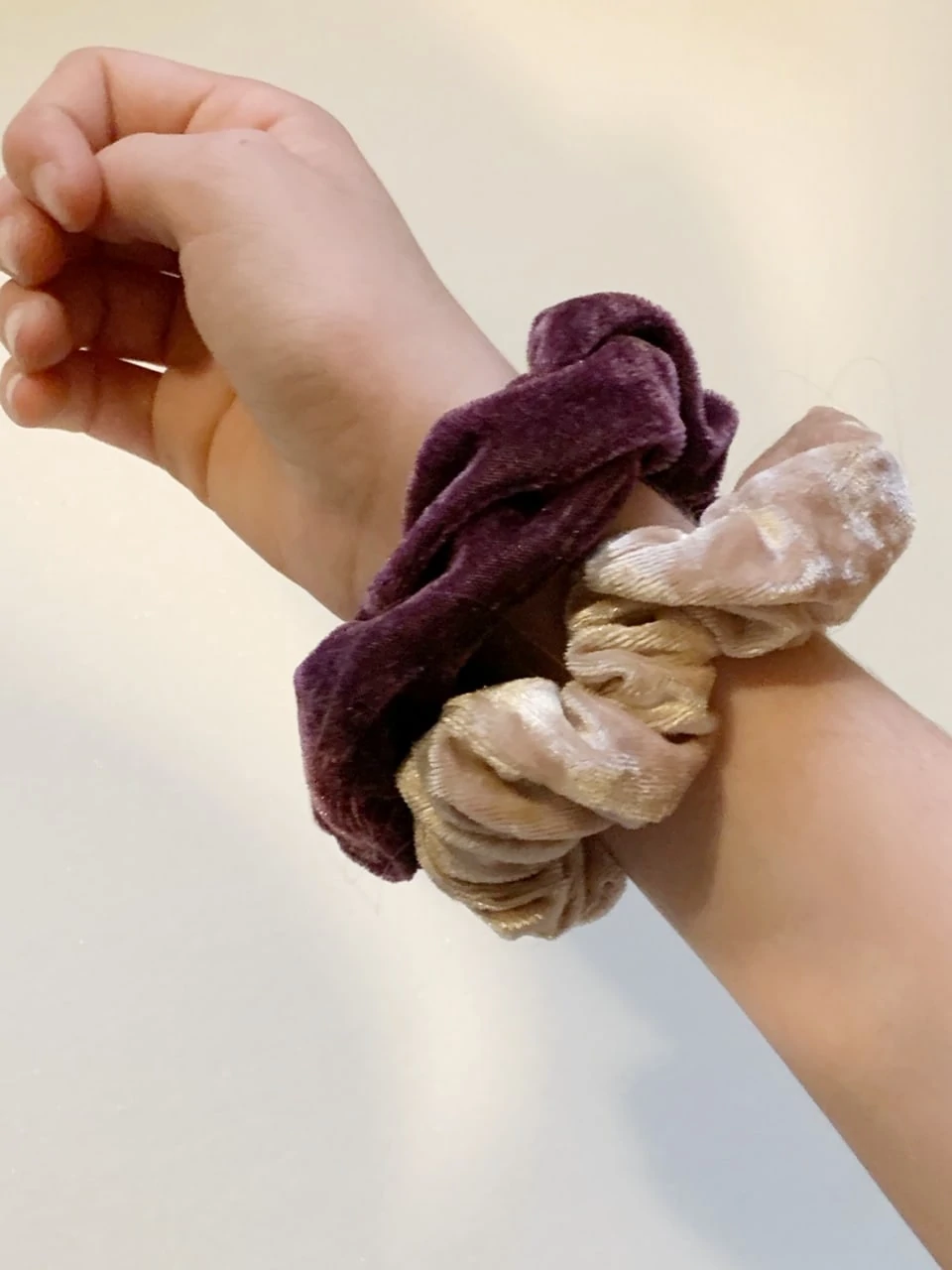 Scrunchies are beloved by the VSCO girl. Not only do they use them for their hair, but they are often worn on their wrists like bracelets. My girls like to buy them in bulk off of Amazon, and then trade colors with friends at school.
I have even seen things floating around on social media that say some girls give the scrunchies to boys they like (what!). Mine are still a bit young for that, so I have no personal experience with that happening, but that is the word on the internet??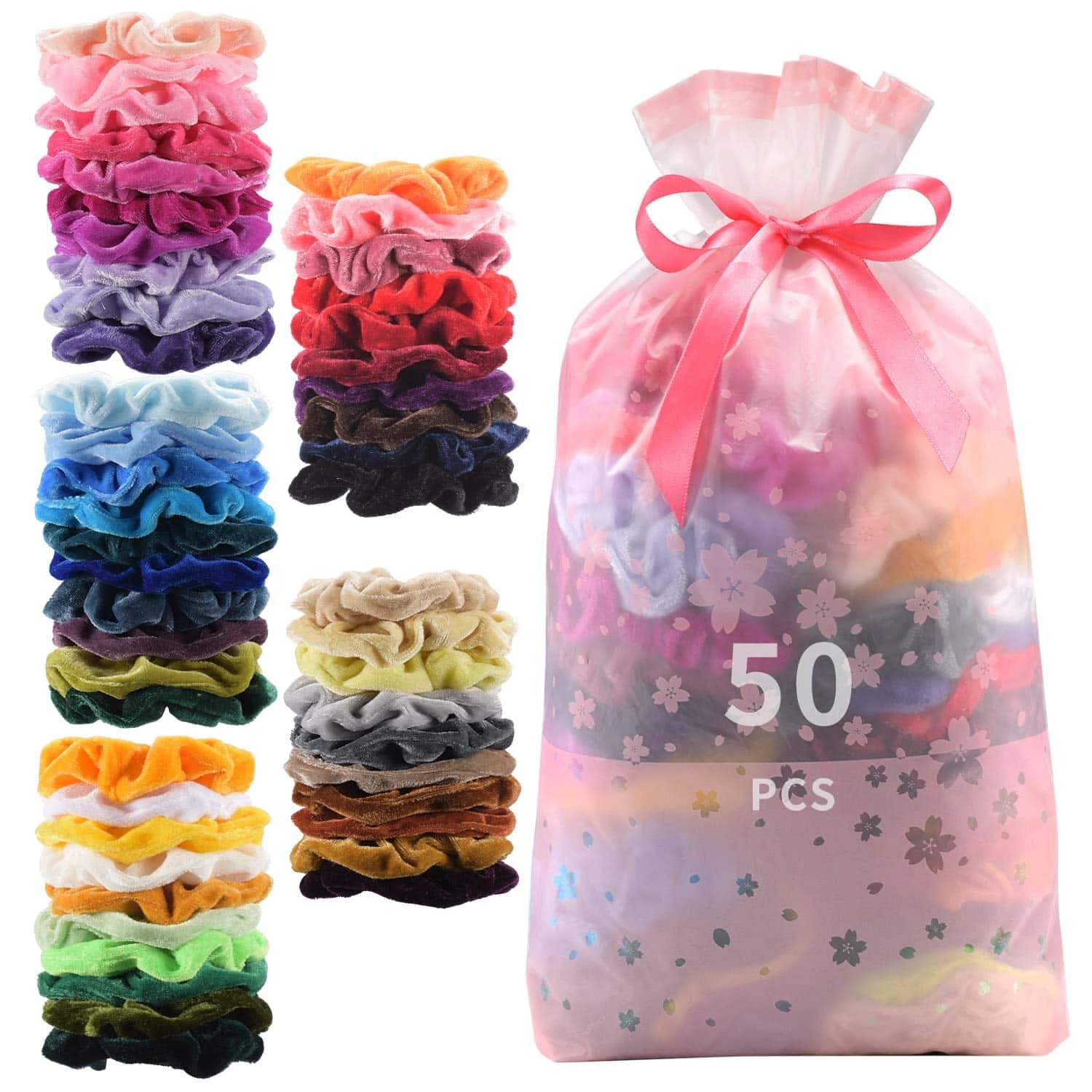 Here is a bundle of over 50 scrunchies, for under $10, that my girls have selected, and purchased in the past.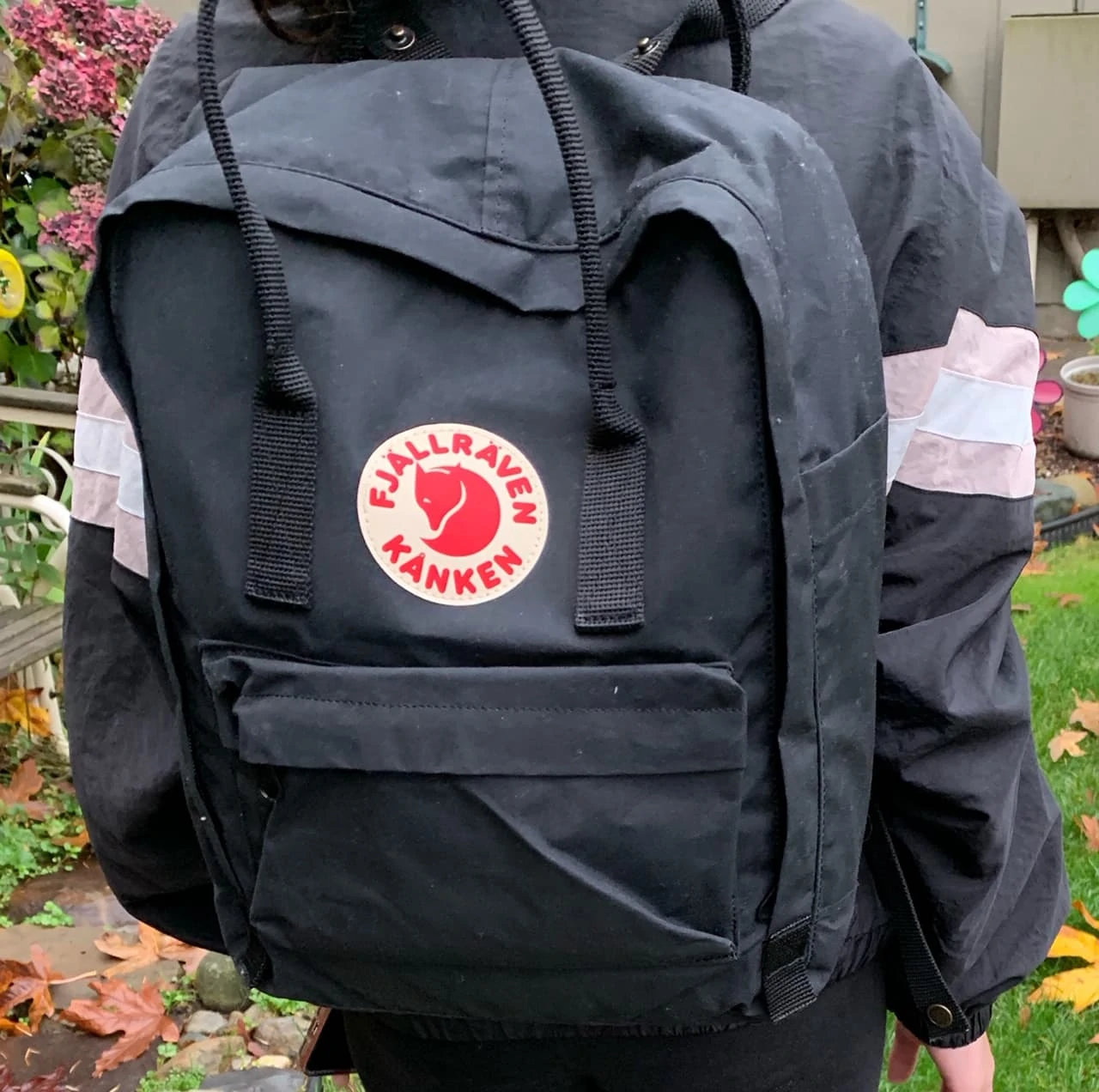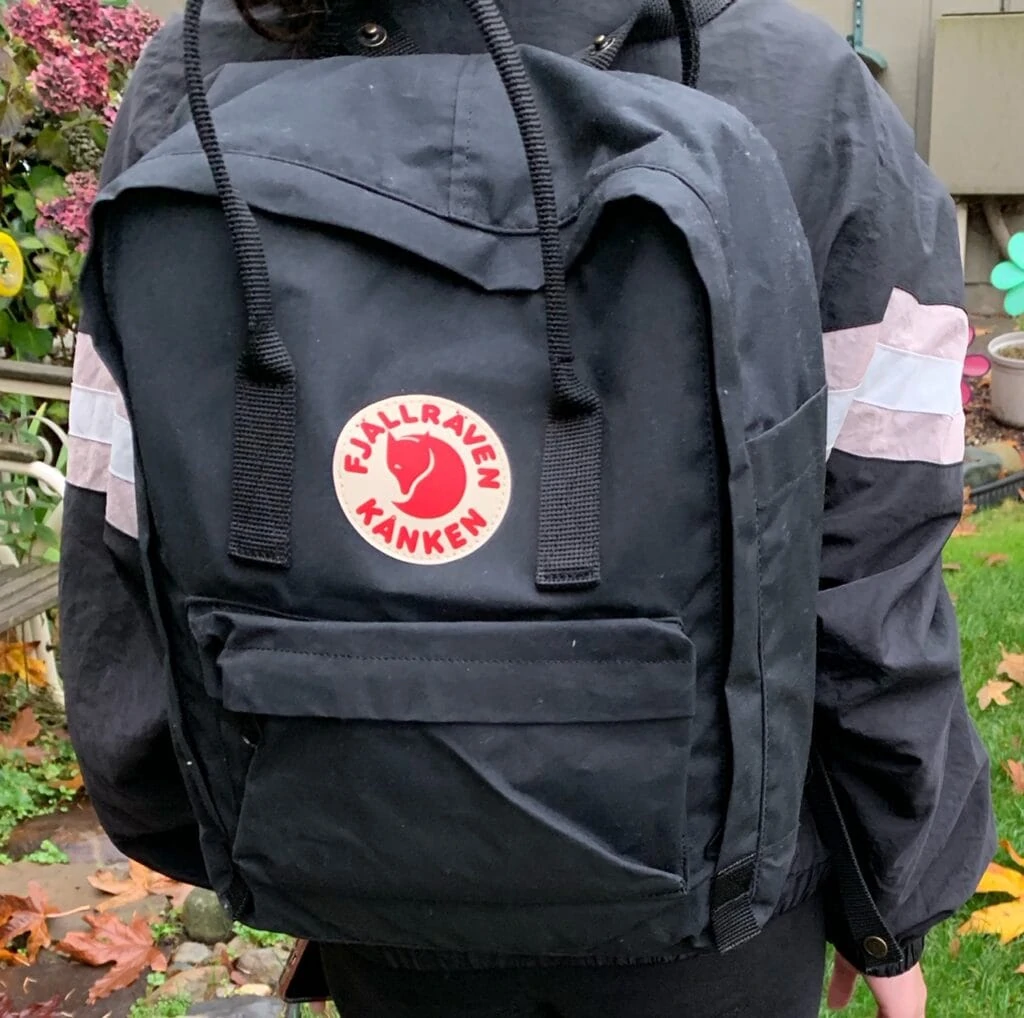 Ok, these are pricey backpacks. A full size one will run you around $80, and they are much harder to find a deal on. You can also find them for about $10 less then you might in the stores, on Amazon here.
We have also seen them go on sale on Groupon from time to time (for almost half off!), so be sure to check to see if there are any currently available. You will want to be careful about the Groupon purchases though, as we have heard mixed feedback from folks saying some they got where great quality, and some where knock offs, so be sure to read through the reviews on any Groupon deals that might pop up (and make sure you get free returns in case you are not happy with it).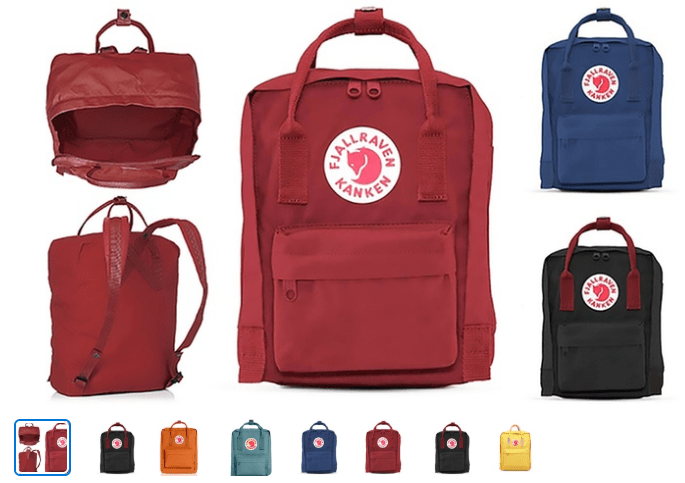 They are cute however, and I secretly want one (even though I am a forty something year old). They just have a nice clean look, are not so big on the kids backs, and come in some great colors and patterns to boot. They come in a regular size, and a mini size – and both are super cute. They also come in trendy colors and patterns too.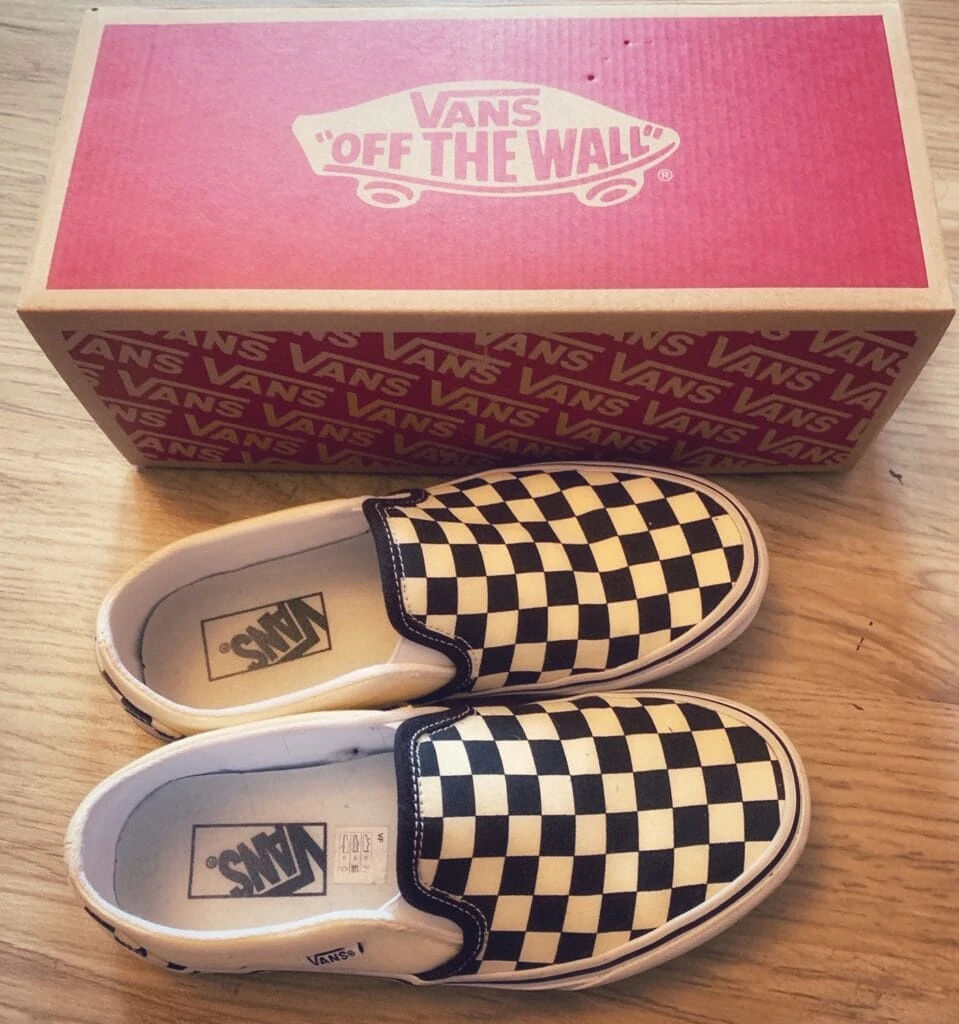 5 – Crocs, Vans & Birkenstocks
So these I hear, are the shoes off the VSCO girl! I think that the Birks are suppose to be the most popular, but I do know from school shopping this year that they sold out of a few of the Vans styles, and they were super popular (the all white slip on style in particular).
Vans Deals – 
Specifically it is the all white slip on Vans that seem to be the most popular, but there are a handful of white Van styles available.
The spot I like to shop for the best deals on Vans is Famous Footwear. When they offer BOGO 1/2 off, and you combine it with coupons and rewards, you can sometimes get them for under $30 a pair. We show you how to combine all those savings here.
Croc Deals – 
Crocs are often on sale, and easier to find at a decent price point. You can find lots of coupons to help you save on Crocs purchases here.
Birks on Sale – 
Nordstrom carries these composite material styles for just $39.95 and free shipping, if you think your kids would like this style. You can also find other styles on sale at Nordstroms with 25% to 40% off and free shipping here too.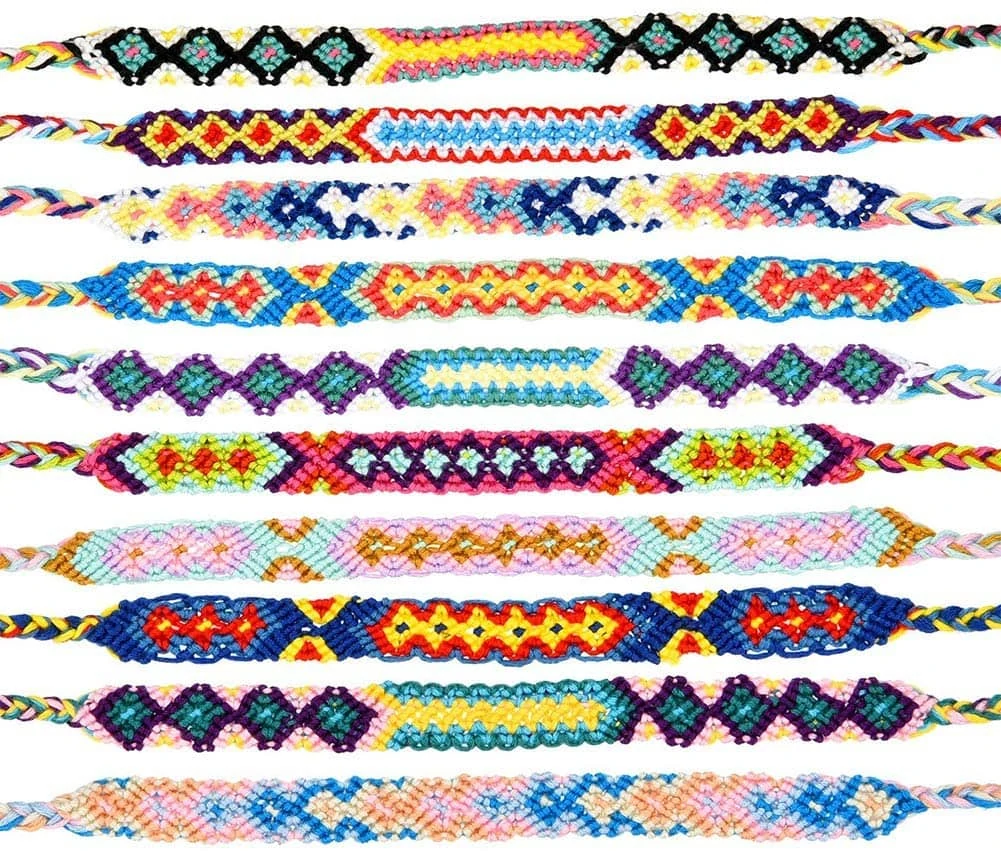 6 – VSCO bracelets – friendship bracelets
These are the braided bracelets that kids either make or buy. You can find this set on Amazon here for a pretty good price.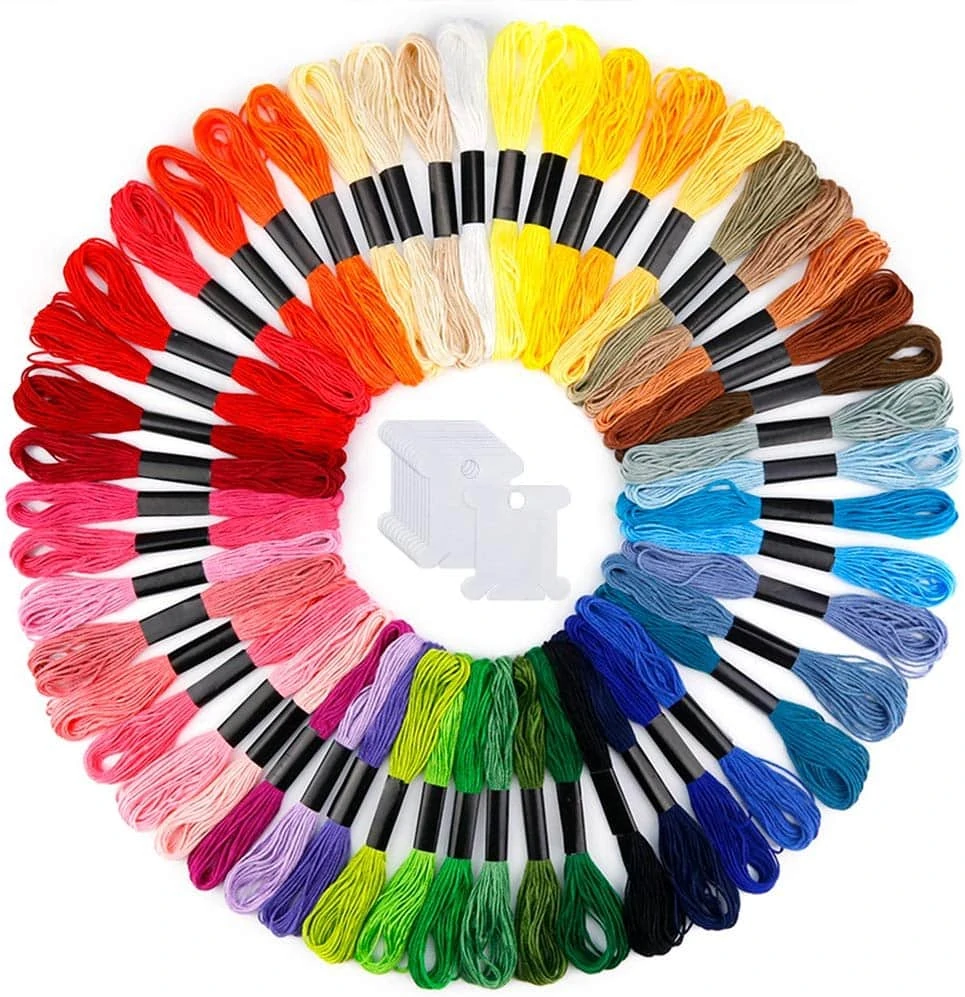 My kids like to make the friendship bracelets themselves, with these embroidery floss kits (vs buying them pre-made). This would be a great gift on its own, or add it to a stocking!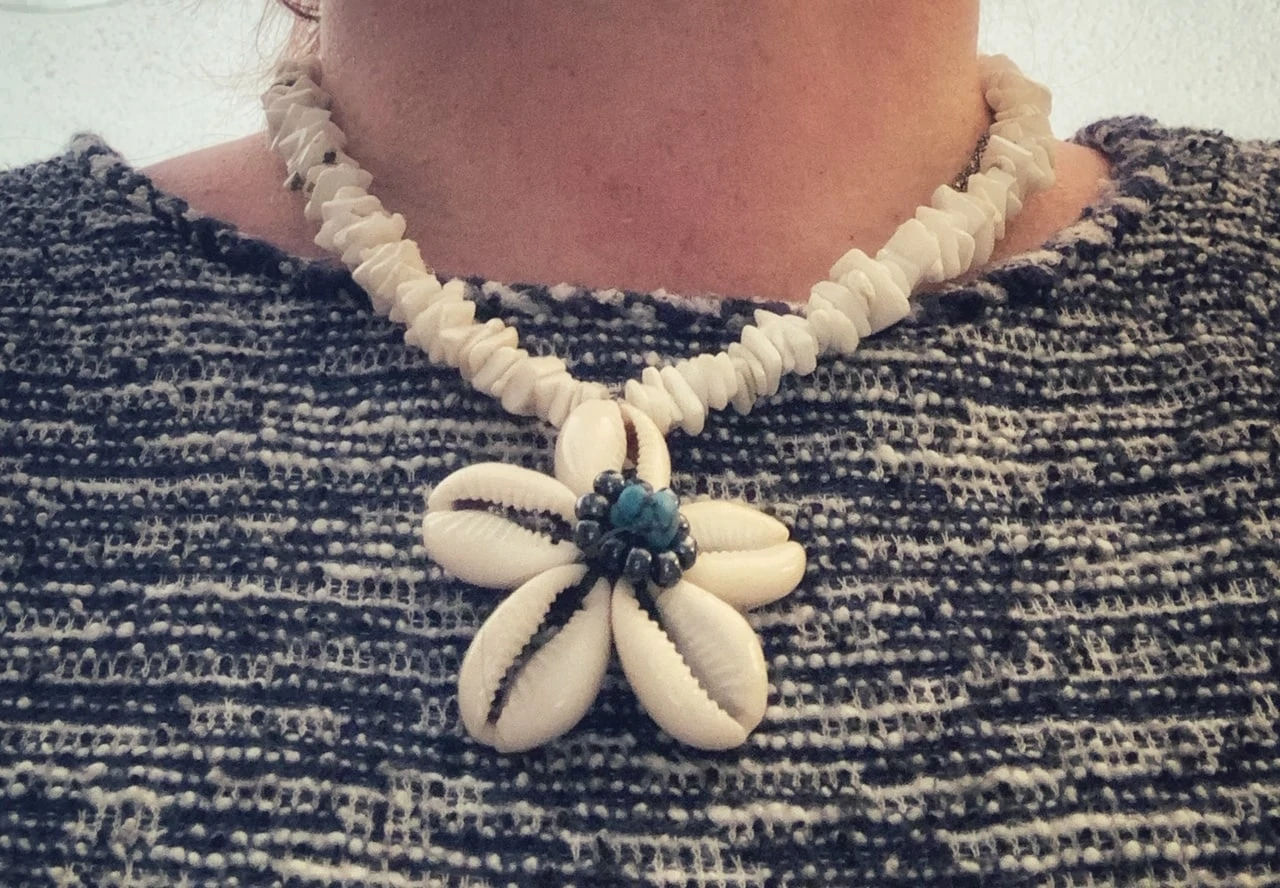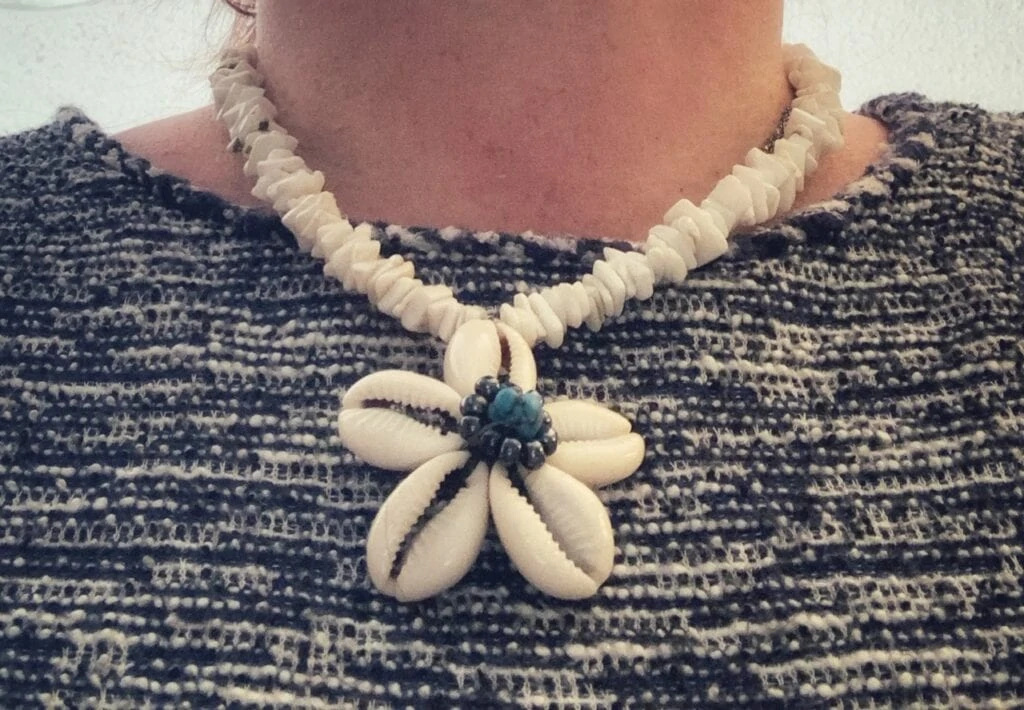 7 – Puka Shell Necklaces
These can be pretty affordable, there are lots of different options for under $10 here. There are a number of different styles for these, and they would also make a fun stocking stuffer idea.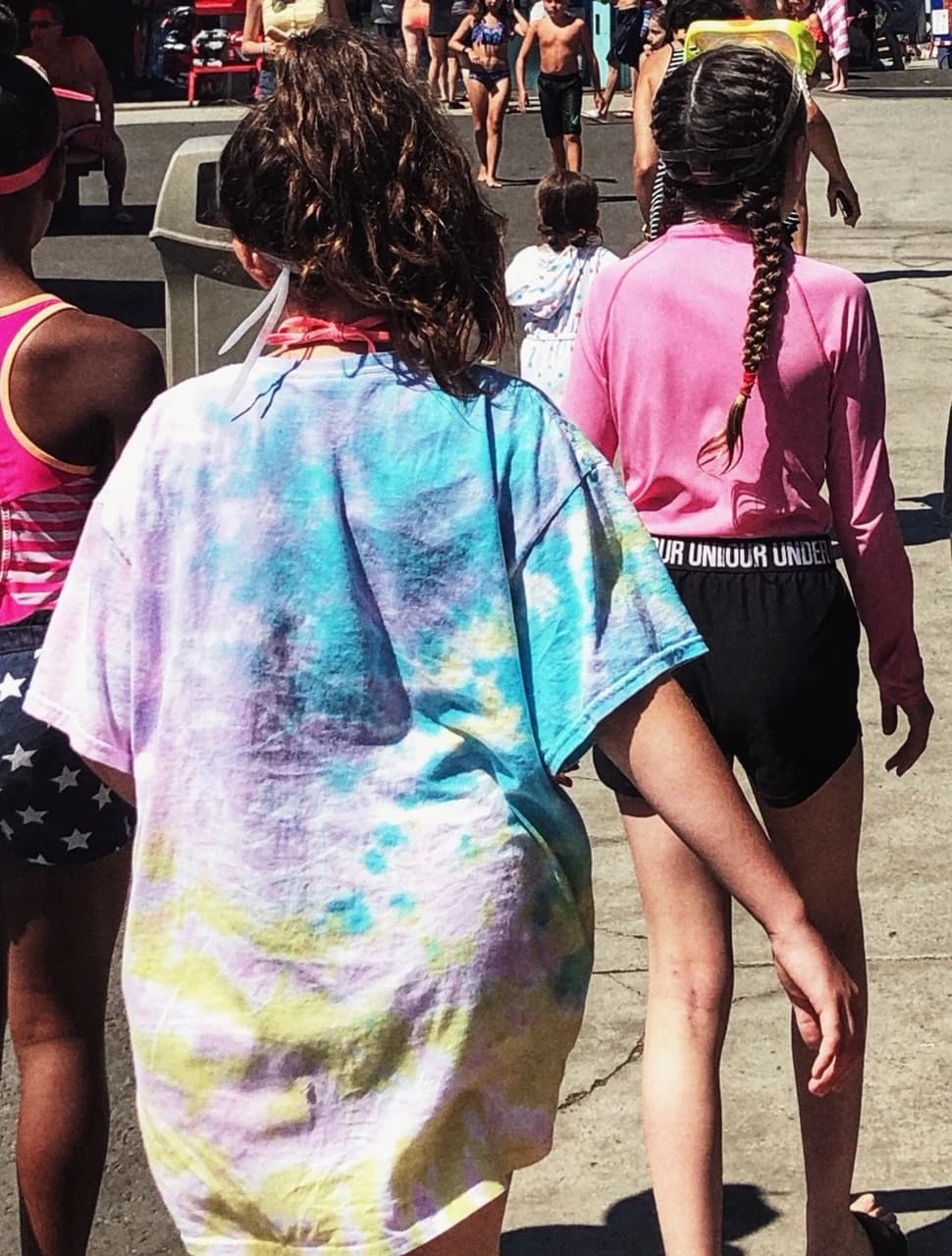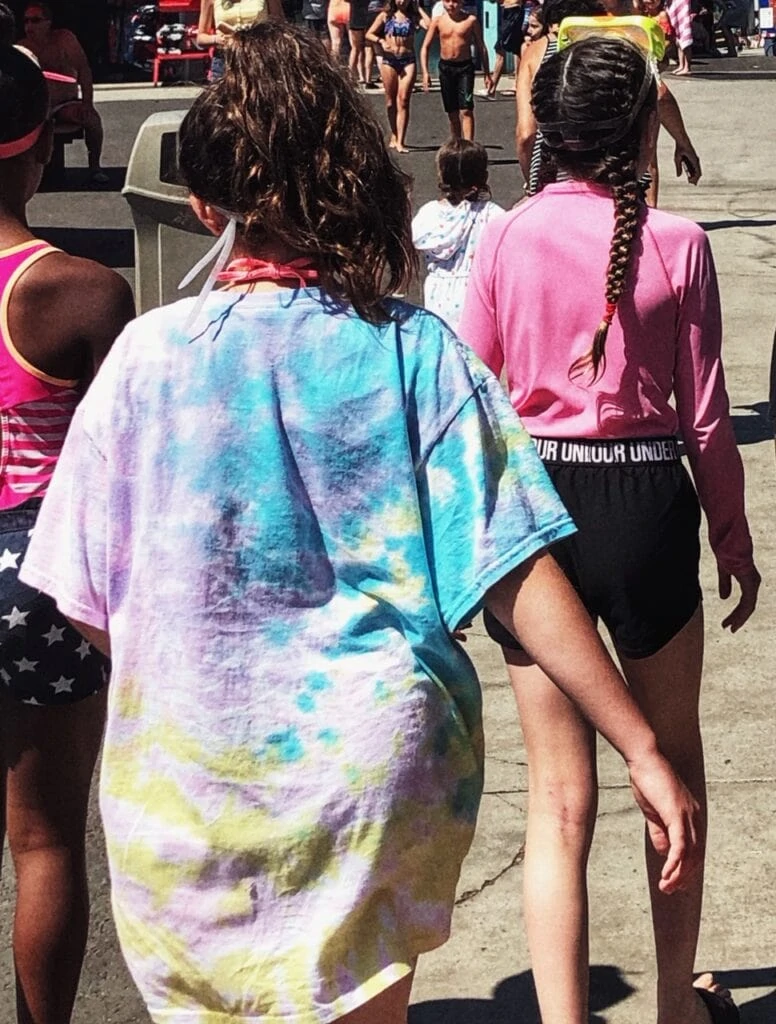 8 – Oversized Tees
Ok, you can get these just about anywhere. One of my favorite spots to let the kids hunt for them is TJ Maxx, as we can usually find some pretty good deals on them at great prices if you want to go in-store. There are also a number of styles available on Amazon here too, and Jane.com here for more ideas on these.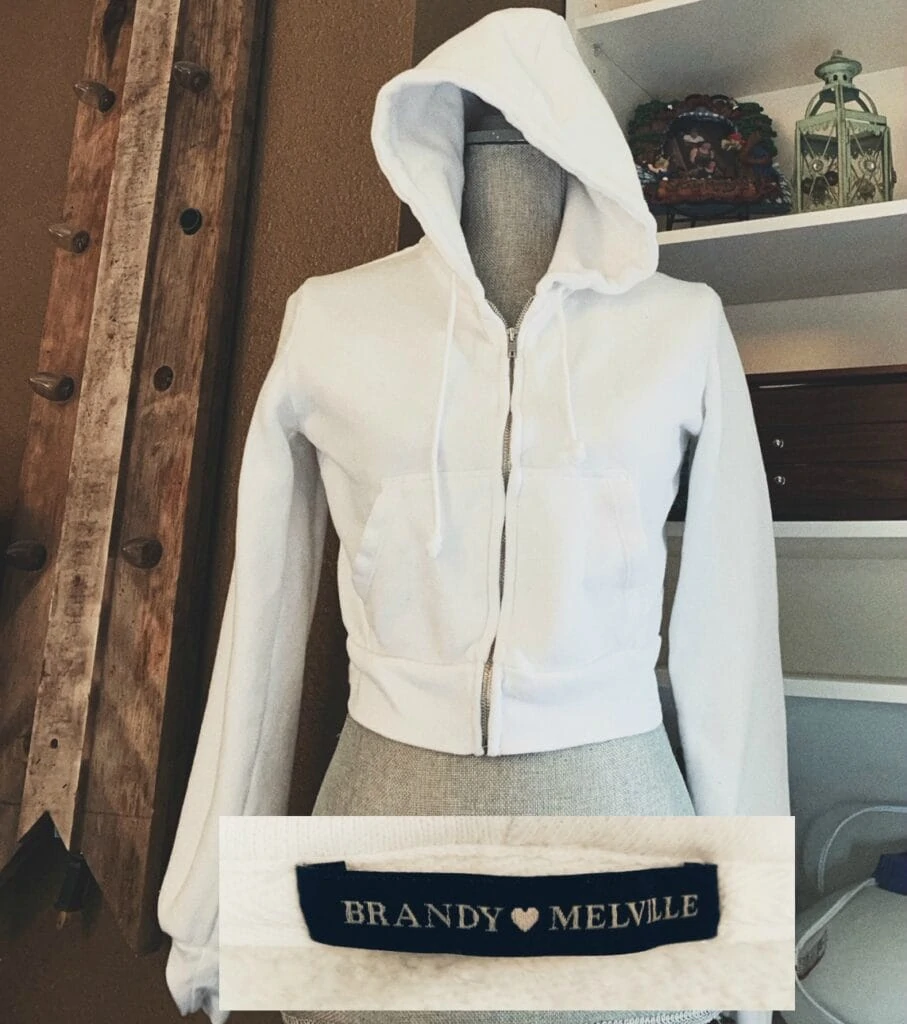 9 – Brandy Melville Sweatshirts & Clothing (or Urban Outfitters is another favorite store too).
I have not found the Brandy Melville clothing line the easiest to find. We have found some pieces in the BP departments at some Nordstroms, as well as small sections available in stores like PacSun. A good idea for Brandy Melville items is to just get your VSCO girl a gift card to one of these stores. The items can run small, so I think it is best that they try them on first – and if you are anything like me, it is getting tougher and tougher to guess the things my girls will like as they get older.
Urban Outfitters has a rewards program that you can sign up for here, to save 10% off your purchase. You can also find a list of current coupons available from Savings.com here too.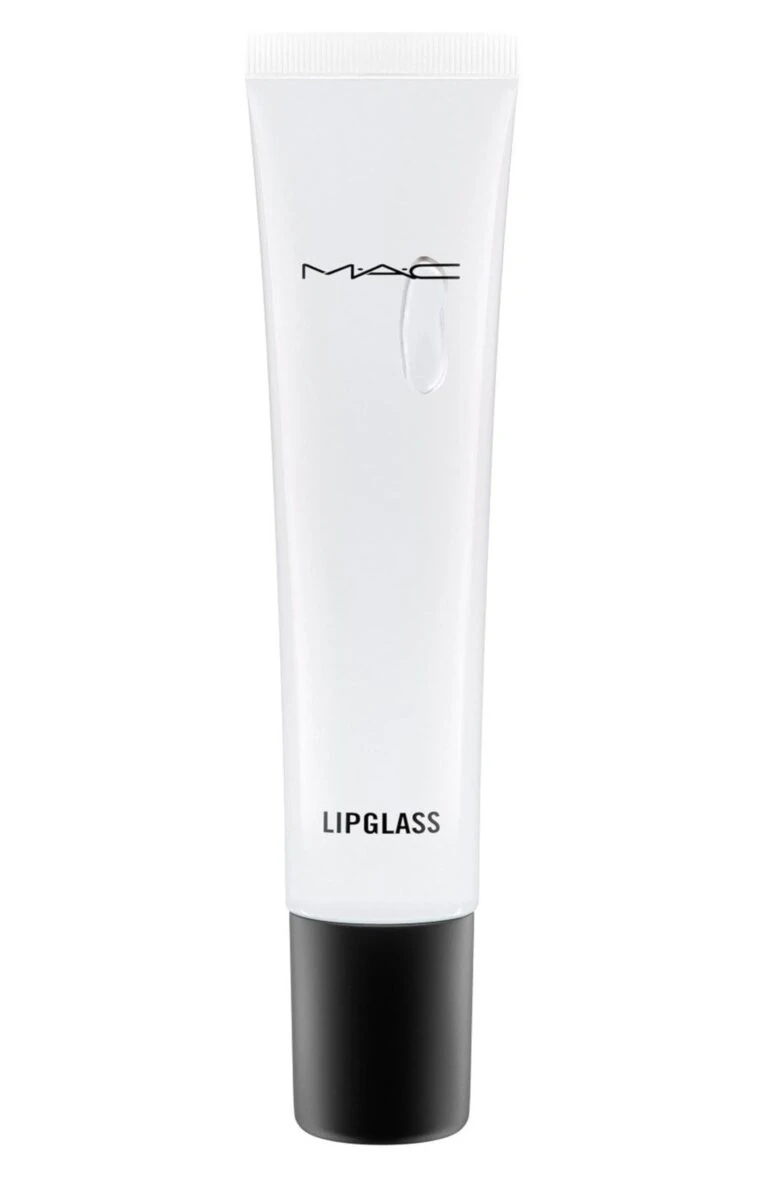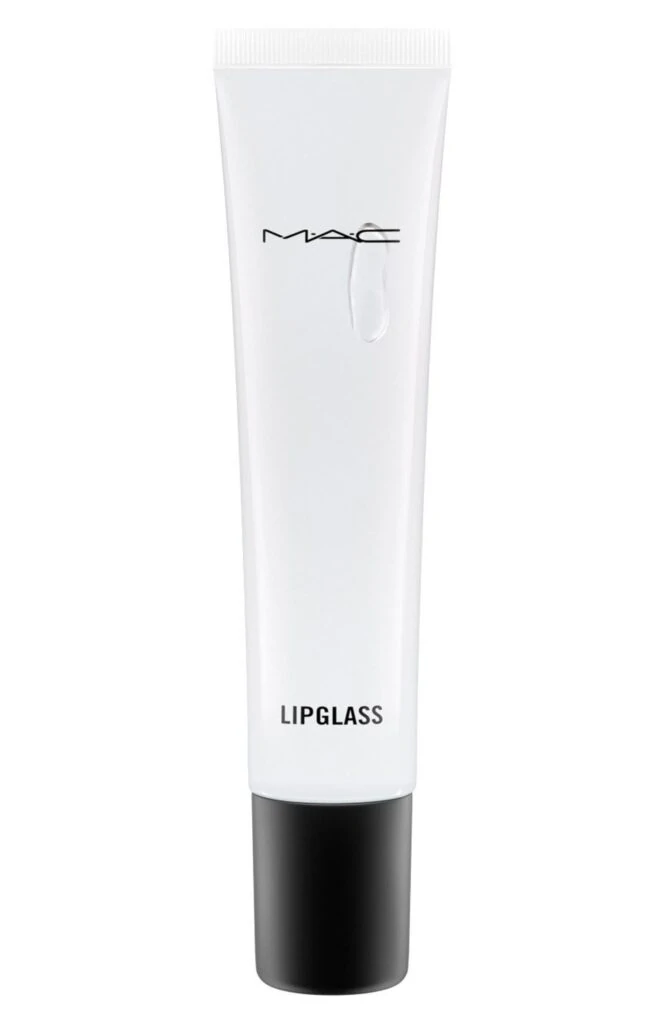 10 – Clear Lip Gloss, or Carmex
Surprisingly, completely clear lip gloss was not as easy as I thought it would be to find. You can also grab a tube of Carmex for their stocking stuffers, or look for brands like e.l.f ($3 for their clear lip gloss at spots like Ulta). Our very favorite is the MAC Clear Lip Gloss. It is the only make-up my daughter wears, so it was worth the splurge for us (and she loves it)!
Let us know if we missed any of your VSCO girls favorite items!