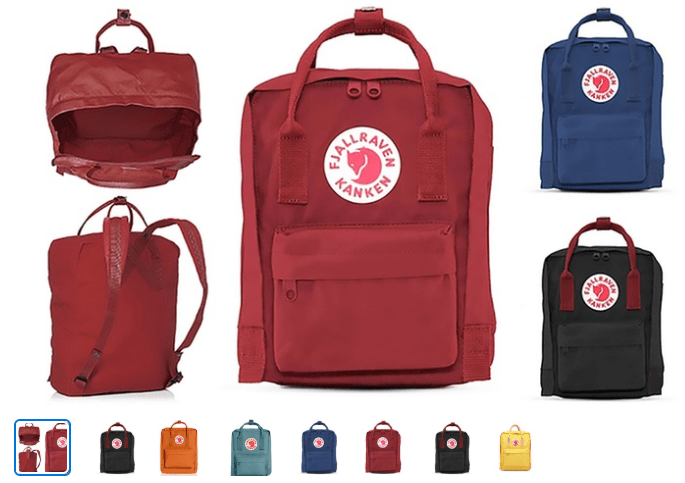 Fjallraven Kanken Backpacks On Sale – $33.99! The VSCO Girl Backpack!
These Fjallraven Kanken Backpacks are super popular right now, and I have never seen a price this low for them. Right now they are on Groupon for just $33.99. Honestly, this deal seems almost too good to be true, but it is Groupon and we know they are a legit deal site. My daughter got one for her back to school backpack, and we paid over $80 (and I could not find them on sale anywhere at the time).
There are two options you can select from, the classic size for $42.99, or the mini for $33.99. Both are an excellent deal. The classic size is the one my daughter got for school, and the mini size works more like a purse. Shipping will be free with this order.
If you have heard people talk about VSCO Girls, this is the popular backpack they carry too (so if you know a girl who relates with that term, she would likely love one of these).
I actually love this backpack. It is very simplistic in design, smaller then alot of back to school backpacks, but light and makes the kids carry less (so they do not have so much on their back). Plus its sleek design makes it perfect for adults too. We saw lots of young adults with these backpacks on our last trip to Disneyland.
Backpack with a spacious main compartment
Pockets:

2 side pockets
Zippered pocket in the front

Handle at the top and narrow shoulder straps
Sitting pad in the pocket in the back
Logo serves as a reflector
Lightweight and durable construction
Material: vinylon
Care instructions: dry clean
Dimensions: 15" x 11" x 5"