Fjallraven Kanken Backpacks On Sale – $33.99! The VSCO Girl Backpack!
This post may contain affiliate links and I may be compensated for this post. Please read our disclosure policy here.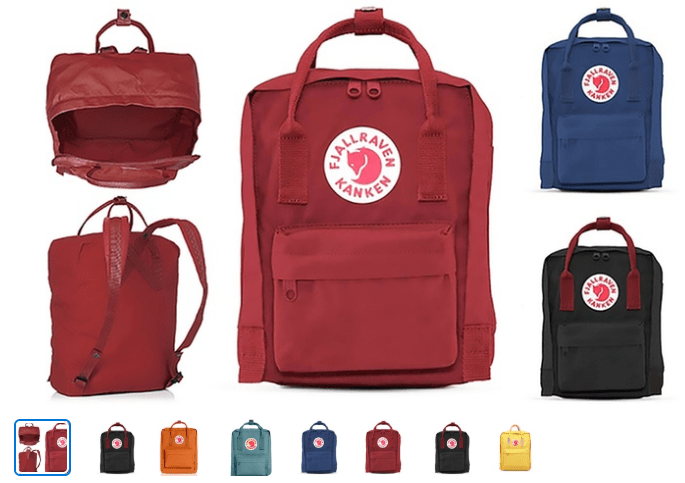 Fjallraven Kanken Backpacks On Sale – The VSCO Girl Backpack!
These Fjallraven Kanken Backpacks are super popular right now, and I have never seen a price this low for them. We have found great prices on Groupon, so I would start my search here to see if the promotions are currently available.  My daughter got one for her back to school backpack, and we paid over $80 (and I could not find them on sale anywhere at the time – so these are much better prices).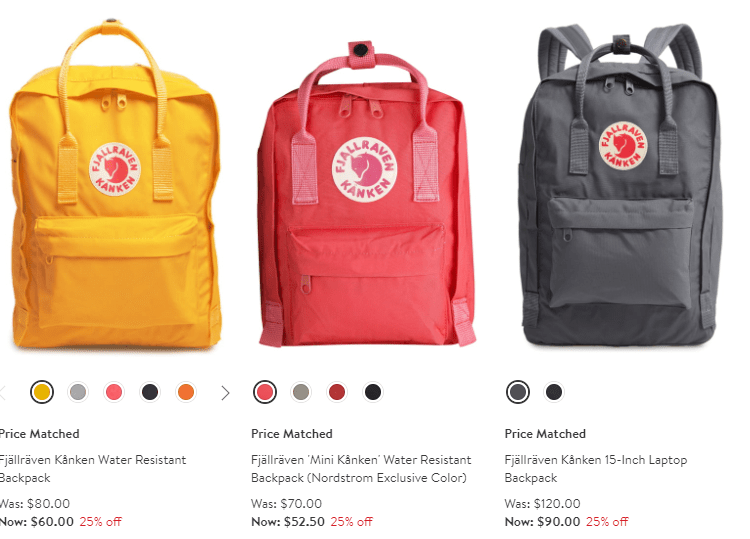 Fjallraven Backpacks are 25% off, and the minis start at $52 and the large sizes at $60. These can be hard to find on sale, so this is a great deal!
Stitch Fix Deals-
Get $25 credit on Stitch Fix, and use that to order Fjallraven backpacks for $55! We found the full size backpacks available for $80, so the price was just $55 after the credit was applied. The trick here is that you will need patience, as you have to wait for them to pop up as available on the site.
If the Groupon deal is not available a few other spots we find this backpack on sale are:
There are two options you can select from, the classic size for $42.99, or the mini for $33.99. Both are an excellent deal. The classic size is the one my daughter got for school, and the mini size works more like a purse. Shipping will be free with this order.
If you have heard people talk about VSCO Girls, this is the popular backpack they carry too (so if you know a girl who relates with that term, she would likely love one of these).
I actually love this backpack. It is very simplistic in design, smaller then alot of back to school backpacks, but light and makes the kids carry less (so they do not have so much on their back). Plus its sleek design makes it perfect for adults too. We saw lots of young adults with these backpacks on our last trip to Disneyland.
Backpack with a spacious main compartment
Pockets:

2 side pockets
Zippered pocket in the front

Handle at the top and narrow shoulder straps
Sitting pad in the pocket in the back
Logo serves as a reflector
Lightweight and durable construction
Material: vinylon
Care instructions: dry clean
Dimensions: 15" x 11" x 5"
You Might also Like: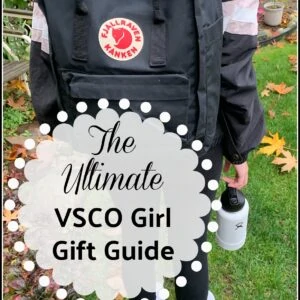 VSCO Girl Gift Guide – 10 Items You Can Get That VSCO Girls Like!