Stitch Fix for Teens – Discover New Styles While Shopping at Home!
This post may contain affiliate links and I may be compensated for this post. Please read our disclosure policy here.

Stitch Fix for Teens
I have been a devoted Stitch Fix user for several years – this time in my life, I just haven't had the time to shop in stores (& especially with stores having been closed, it's been so helpful!) & I don't have the patience for shopping online frequently as it can be overwhelming to me, going thru pages of clothes to find items I might like. Then, the hassle of having to return items by mail to different stores while some stores make you pay for shipping to return.
So, Stitch Fix has been such a lifesaver to me during this busy period of life, as all I have to do is let them know if I am looking for anything specific when I request a box. Once the box arrives, I can try the items on at home, on my own time & wear them for an hour or two to see how comfortable they are. And shipping the items back is a breeeze – it's all pre-paid & pre-addressed, I just drop the items in the bag & bring it to the post office, simple as that!
My younger daughter has also tried Stitch Fix for Kids & loved it when she did it as she loves clothes & trying fun, new items. But, I wasn't sure if my older teen daughter would be interested as she is pretty set on her style & likes very simple styles & colors. But I thought we'd give it a try as this is the perfect time to try as we are not shopping in stores & I thought she might enjoy having a stylist picking some items out & maybe, just maybe, branch out a bit in her style & items she likes.
And it was a success – she LOVED her Stitch Fix box! She loved every single item! They really did such a great job of finding items that were cute & trendy, but sticking with her style that she likes & helping her to branch out just a bit. So perfect! Check out all the items she received below & if you have a reluctant shopper, too, I highly suggest trying a Stitch Fix box. It makes a world of difference to have a professional stylist choose the clothing items rather than mom encouraging new styles, right!? :)
If you're new to Stitch Fix, this is an online service where a stylist curates 5 items to send to you (clothes, shoes and/or accessories). You can then try them on in the comfort of your home, but with the expertise of a personal stylist and decide whether or not you want to keep the items. If you choose to send them back, you will be provided with a postage paid envelope, so you can just drop it at the post office within 3 days of its arrival.
Stich Fix offers womens' and men's clothes as well as plus sizes, maternity and petite sizes, too. They've also have Stitch Fix Kids, too, for kids clothes.
Stitch Fix Reviews & Tips:
We have done quite a few reviews on the boxes we have received from Stitch Fix, so make sure to check out those reviews here. Plus, we have tips on how to use Stitch Fix, how to save & tips for getting the most out of your boxes.
How to Save when using Stitch Fix (you'll find Stitch Fix No Styling Fee options here)
Stitch Fix Spring Box for Women 
Stitch Fix Box for Teens: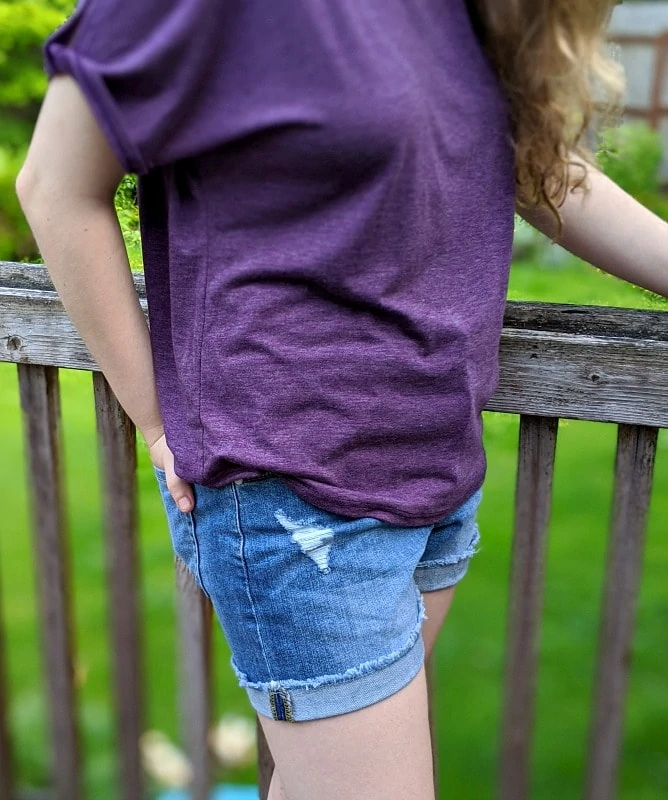 These shorts are so versatile & comfortable too! My daughter loved these shorts & how comfortable they are. They are perfect for teens with the distressing too. We decided to not get these shorts due to the price since we just got some jean shorts on sale (although she told me these are much more comfortable & she would definitely have loved to get them). So, we will make sure to make clear in our feedback to our stylist that we are looking for items at a lower price point, but they were a great versatile staple to add to her wardrobe.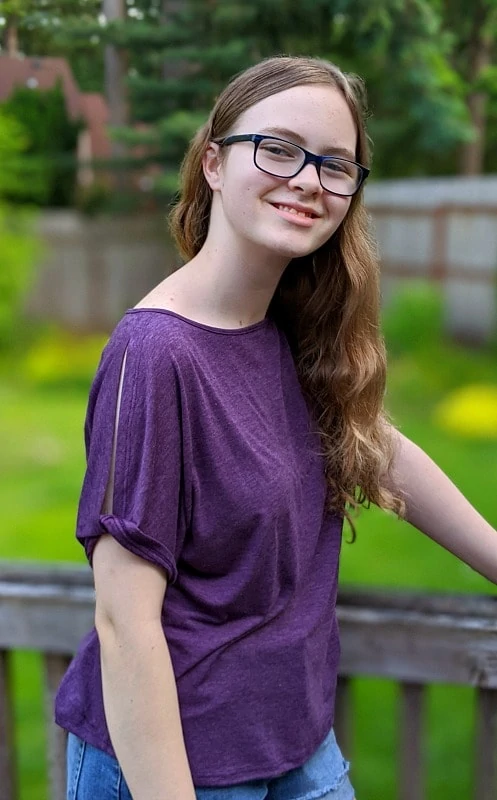 My daughter loved this top, which I was so surprised as she has never been interested in this color before. The shirt is so soft & she loves the pretty c0ld shoulder aspect, which is not too much for her, but just a bit of extra flare. Her style is very simple, so I was thrilled to see her branch out with a new color & a new style!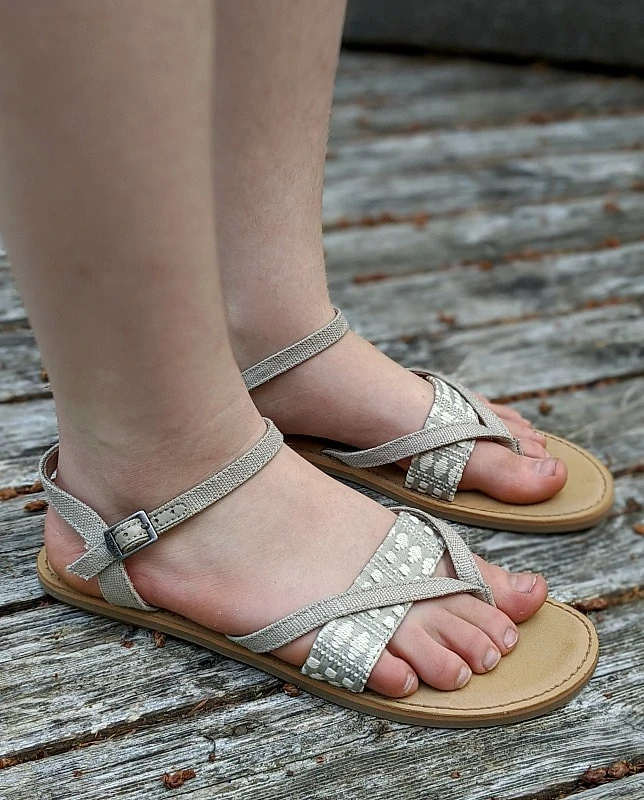 I am a huge fan of Toms canvas shoes although my girls have never worn them, but I am thinking I need to have them try this brand out. These sandals are super comfortable, she said, & she loves the look of them too – such a versatile, stylish sandal for summertime! We are still debating whether to purchase these as we had not found a sandal she really likes yet, & she does love these, but I'm debating the price & may see if I can find these on sale. That's what I love about Stitch Fix, though, even if I may not buy everything, it shows us styles we love to look for elsewhere too!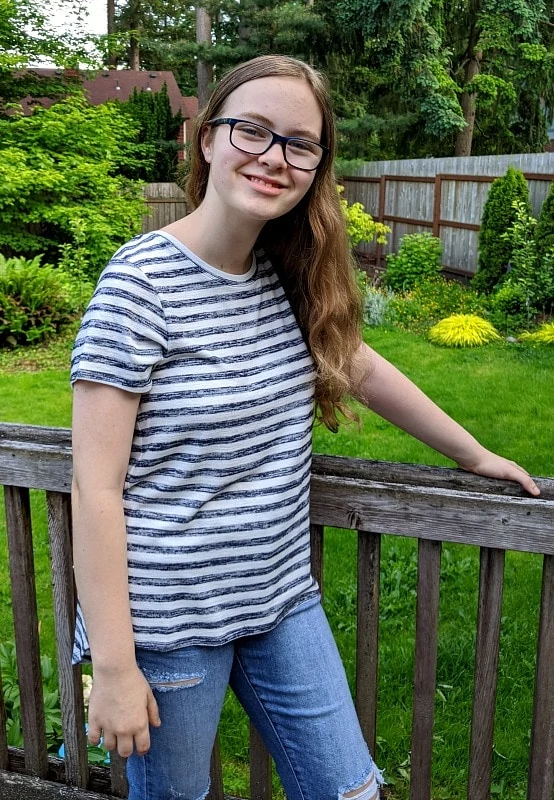 My girl's favorite clothing colors right now are black & white or grey, so this was a shirt she loved as soon as she pulled it out of the box. And once she put it on, she loved it even more with the hi lo style.  It's just a nice, classic style that will work well for spring, summer & fall. She definitely wanted to keep this item!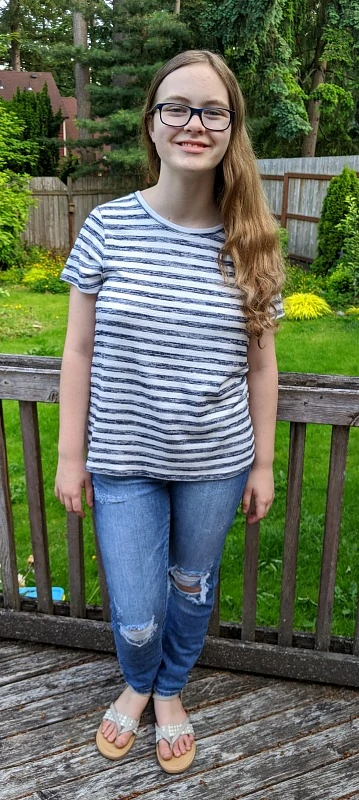 I love having a stylist pick these items out & explain why she thinks these are a good option. My daughter has only been interested in certain styles but having a stylist definitely opened her eyes to new styles. She has never been interested in the distressed style before, but she loved these jeans so much! She said she just needed to try them on & see how they looked & realized she is now definitely open to this style too. This is why Stitch Fix has been so helpful for me & why I knew it would be a great option for my daughter, for her to try clothes on in the comfort of our home & check out some new styles, colors & patterns that she would have not been interested in at all in the stores. I think this will really help when we are shopping in the stores, too, so that we have more options of what she likes now since she has tried them on from Stitch Fix.
Have you tried Stitch Fix with your teens – what did they think? Any tips or suggestions?