It can be tricky to find unique gifts for friends and family, but we've found it's helpful to consider their interests and the things they love. For the women in your life, whether it be family, friends or co-workers, beauty gifts make for a fun gift to give as they are a way to pamper them, especially if they would not normally buy these items for themselves. These could also make for great gifts for teens who can be difficult to purchase items for as well.
We have put together a list of 20 beauty must-have items that would interest a wide variety of women and teens. These range from more budget-friendly options on up to more quality brands that might cost a bit more, but are very popular.
Let us know what your favorite beauty gift items are!
Holiday Gift Guide: Beauty Gifts::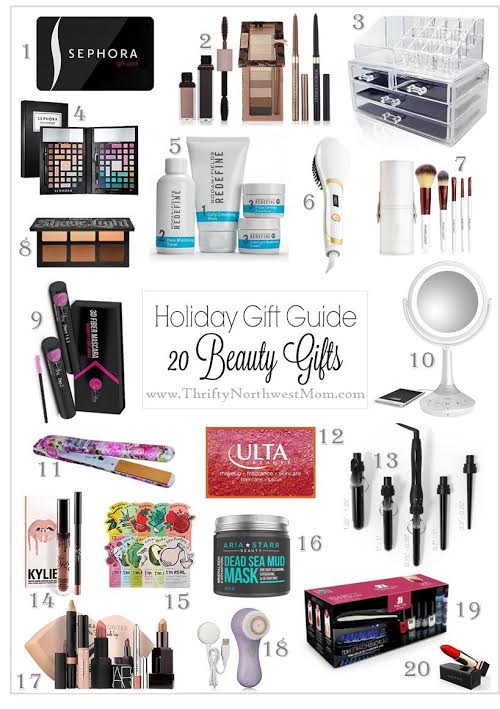 Check out more holiday gift guides::
Save