Fab Fit Fun Box Promo Code 
Here is a great offer from them for their Winter Editor's box for your first box from FabFitFun.
New Subscribers can get: 
Here is how this works:
You will need to be a new subscriber to get this offer.
Sign up for Fab Fit Fun subscription box, and select the "Get The Box", seasonal plan
Use promo code FAB40 to Get Winter Editors Box for $29.99, or FAB10 at checkout to get another box for just $39.99 shipped
This will include the FabFitFun Winter Editor's Box ($200 value)
Fab Fit Fun Winter Editor Box
The Fab Fit Fun Winter Editor's box has been released, and the promo code you can use to save on the Fab Fit Fun Winter Box right now! Get $20 off your first box with promo code: FAB40.  These boxes are always filled with full-size products for beauty, fitness & fashion and they make great items to pamper yourself as well as give to friends & family especially for the holiday season.
The Fab Fit Fun Winter Editor box is full of over $200 in items (fashion, beauty, and fitness finds ). It is regularly priced at $49.99, so this would be $29.99.
Customize your Fab Fit Fun Winter Editor box with options including (but not limited to):
Summer & Rose Faux Snakeskin Totebag
Jonathan Adler Fleur De Sel Ceramic Candle
Kate Somerville Goat Milk Moisturizing Cream
Donni Tri-Color Scarf
Skin Rose Gold Radiance Booster
If you have never heard of Fab Fit Fun before, they are seasonal subscription boxes (they are released in Spring, Summer, Fall and Winter), full of really great beauty finds. They typically come with 8 to 10 items in each box. One of my favorite things about these subscription boxes, is that they come with full size items of quality products. I am still using items from previous Summer and Fall boxes. One of my favorite lip pallets that I use daily is one I discovered in the Fab Fit Fun subscription box. You can read our review of one of last year's Fab Fit Fun summer boxes , or watch our video review of last year's Fall box below.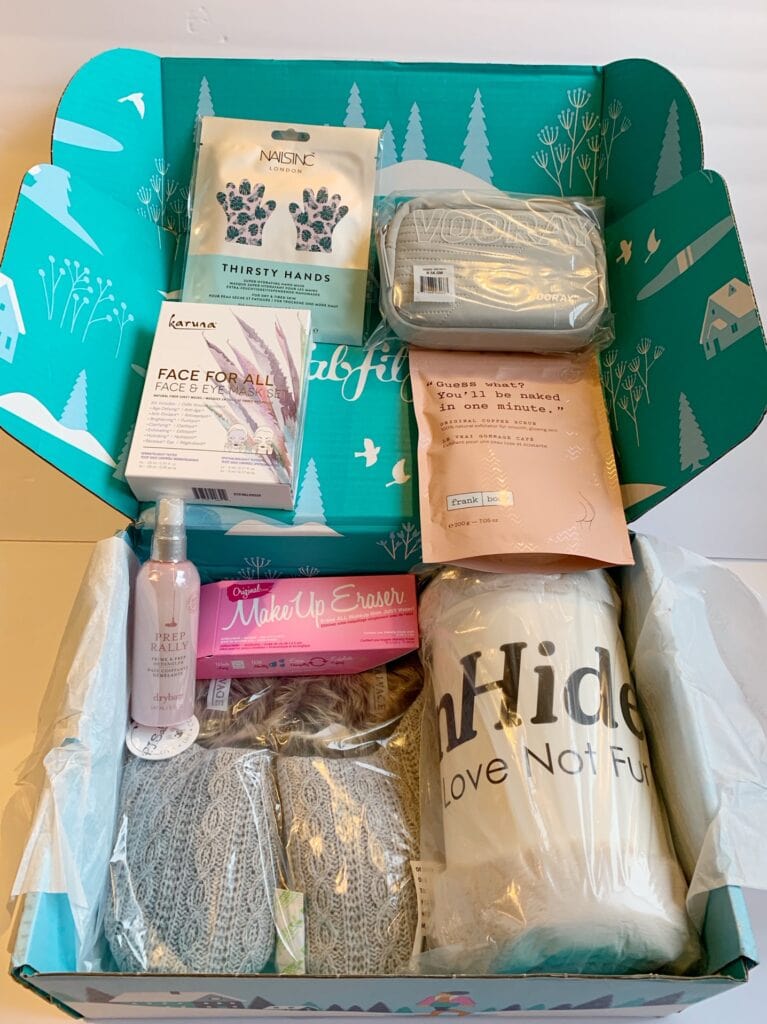 Here is my recent Winter box – full of some plush goodies perfect for Winter!
Review of the Summer Fab Fit Fun box, I loved it!
Not only do I love the items for myself (it is such a treat to get all of these great items in one box for that price), but it also is great to give as gifts. You can gift the full box (by either sending the box to their address, or getting them a gift card to send one to themselves) or you can subscribe to the box yourself, and then save some of the items out of it to gift to others. This is why I find it such a great value. With my previous boxes, I have picked out 3 or 4 items I loved for me, and then made various gifts for others out of the other items. I was able to put together such a fun gift bag for my niece in college, by doing that – and she loved it!
The also now allow you to customize boxes. You can select certain items you want in your box, so its not completely curated by them. If you are an annual member, you get to customize your box 3 days earlier then it is open to all.
Here is the customization schedule for 2020:
Spring and Summer boxes to be released
Fall to be released
Winter: November (already released) & now released the Winter Editor Edition
That lip pallet you see on the top of this box is one I got in a previous Summer box, and still use daily to this day. I love it. I was able to stop buying lipstick, because it has all the colors I need, and they stay on great. Just a couple finds like that in the box, more than pay for it, but it comes with so much more.
Here is the Winter box I recently got, and love! It is packed full of beauty products, as well as a purse, a blanket and slippers. All of them feel like great quality products, and a super deal for all of this.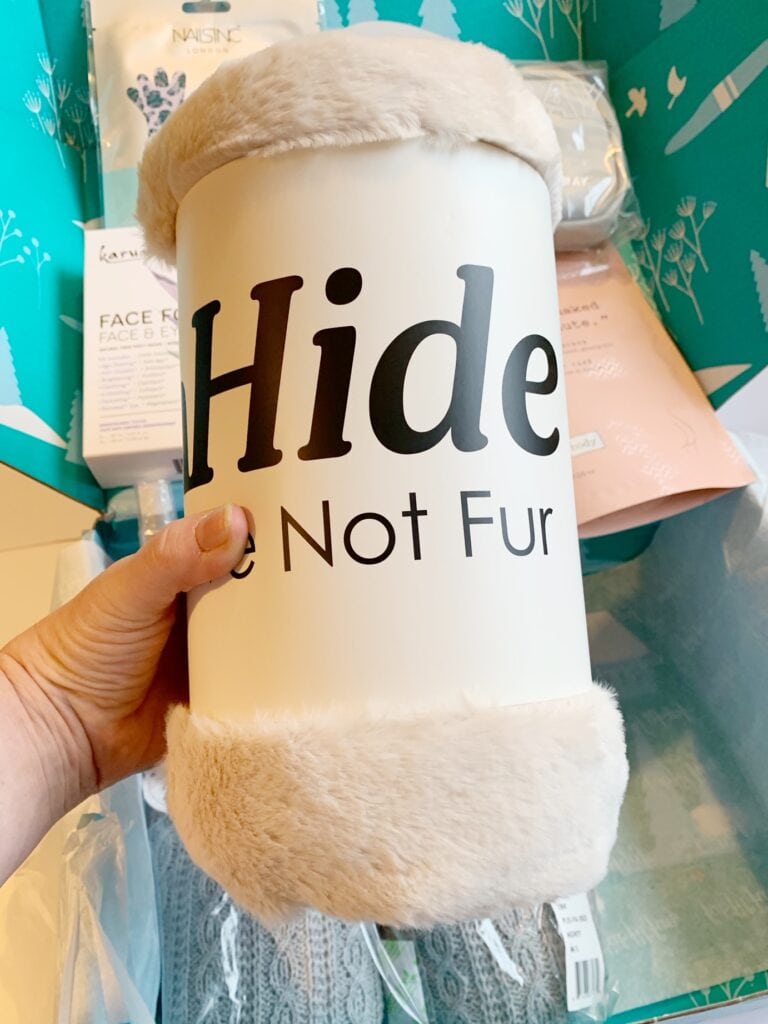 This Hide Faux Fur blanket that we got in the Winter box was so softy and cozy. It instantly became a family favorite.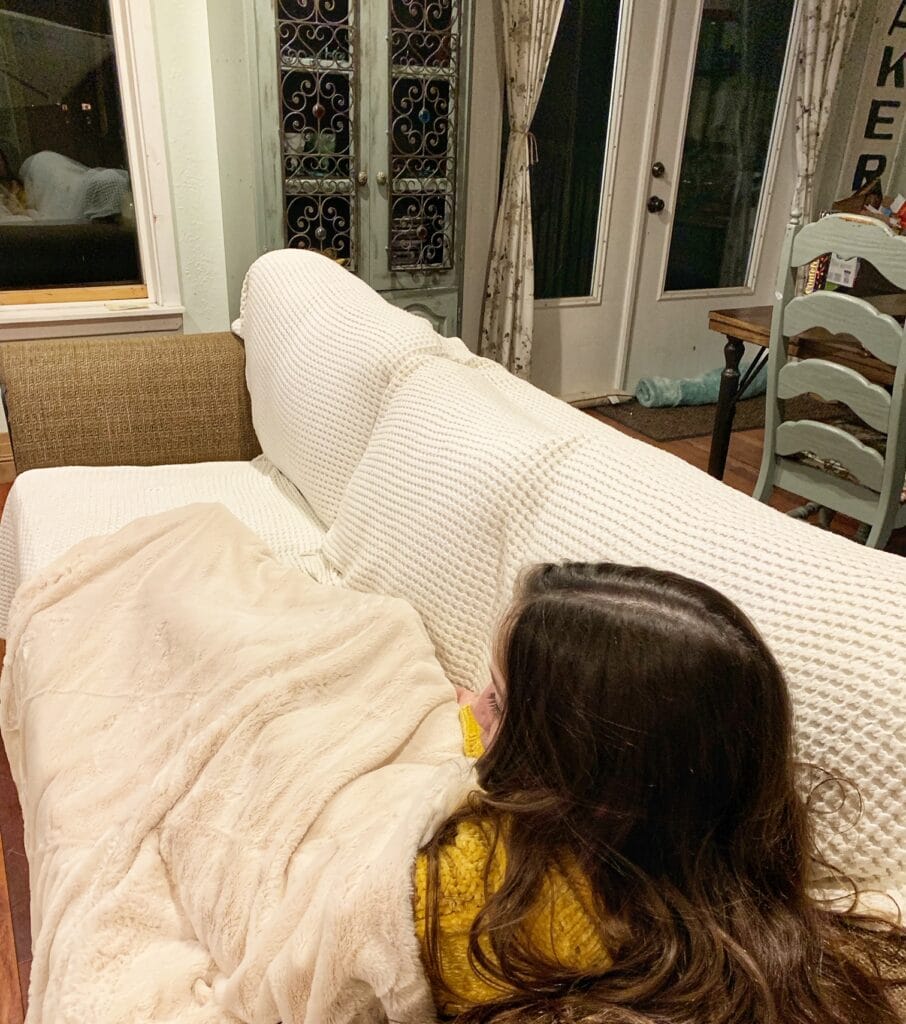 My kids quickly took charge of the throw blanket. They love to cuddle up on the couch with it. It really is very soft, and feels like a great quality blanket.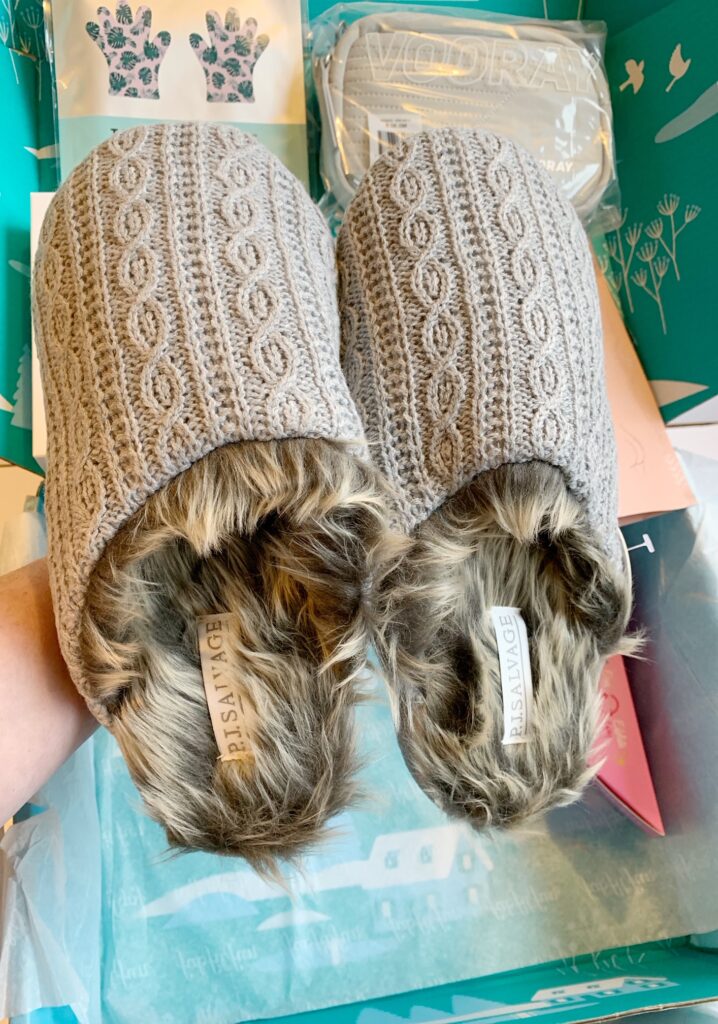 I also loved the slippers that came in the box. They are lined with faux fur, and keep my feet comfortable and warm, on cold Winter mornings and evenings. The slippers and blanket alone would have likely cost more than you will pay for the full box after promo code savings.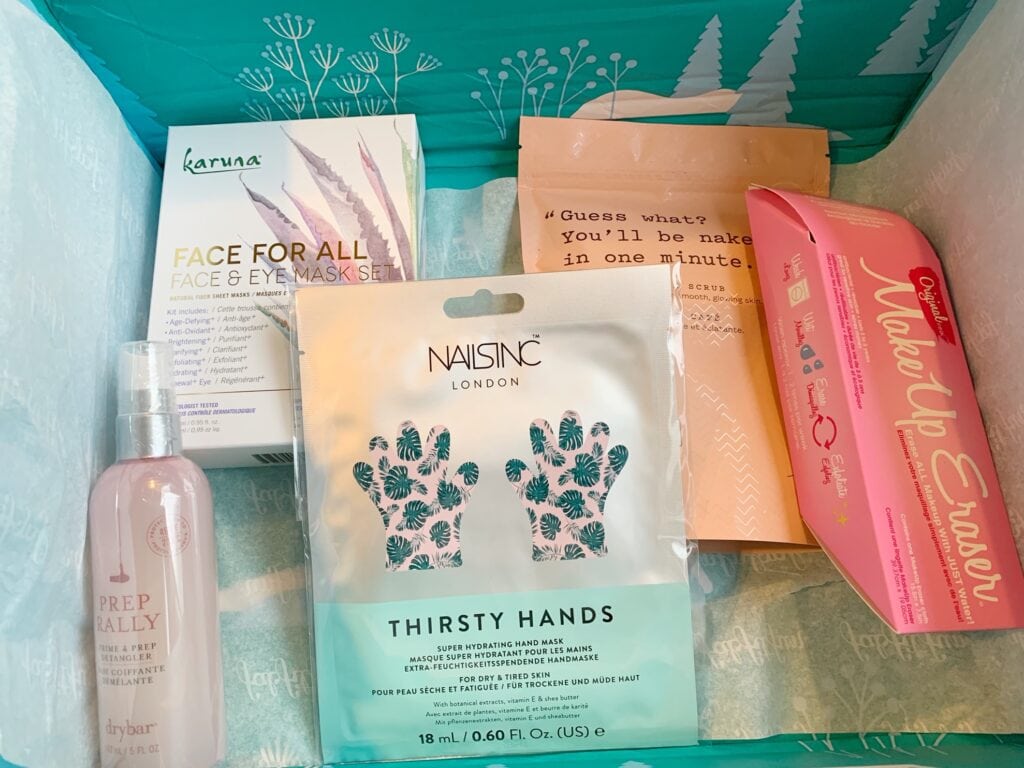 You can see the beauty products I got in this seasons box here as well. There is a nice dry bar detangler, a hand mask, a box of face masks, a body scrub and make-up erasers. Add that to the purse, blanket and slippers, and this is a super value and such a fun thing to get in the mail seasonally.
More Subscription Boxes You Might Be Interested In: