Valentine's Ideas for Kids – Roundup of Easy, Last-Minute Valentine Ideas
This post may contain affiliate links and I may be compensated for this post. Please read our disclosure policy here.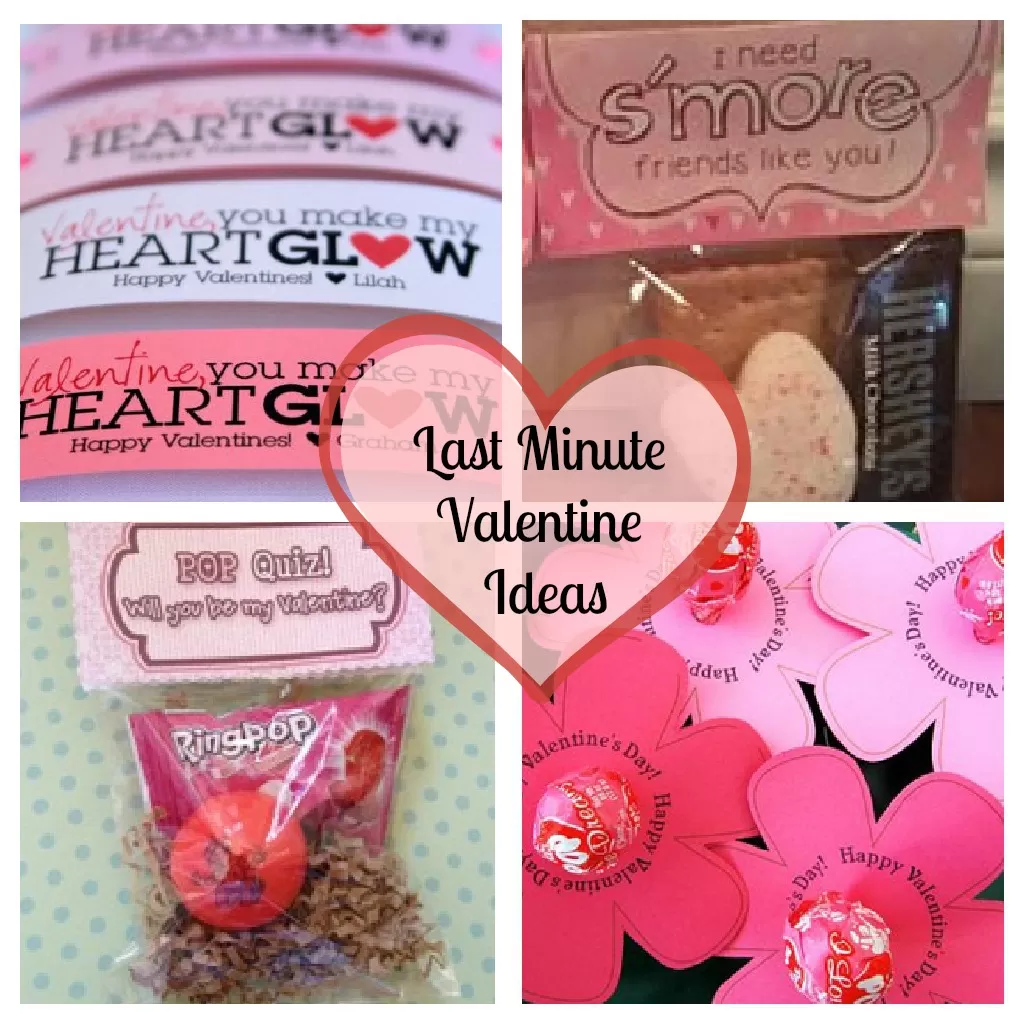 I know that Valentine's is only a day away, but there may be many of you still undecided on what you want to do for Valentine's for your kids (or your kids are undecided & need some direction). Hopefully I'm not the only last-minute mom. :) I love the idea of homemade Valentine's and there are some super-cute Valentine ideas I've seen on Pinterest, so I thought I'd compile some of my favorite Valentine ideas for you.
Smores Packets: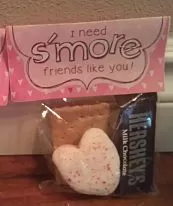 I stumbled across this super cute Valentine's idea last year over on the Domesticated Lady blog and the best part is that she offers a  FREE printable for the gift tag to go with it.  I changed it up just a bit but there are several different ways you could make these. We did these last year (pictured below) and then again this year for my daughter's preschool class yesterday. We were in a hurry last night & totally forgot to take pictures of those, though. These could get more expensive for larger classes, though – but these are great for a smaller preschool class or for a playdate or Valentine's Party.
Items Needed: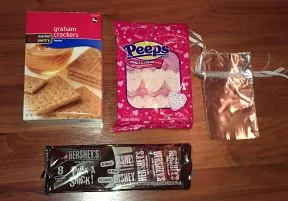 Graham Crackers ($1.99)
Hershey bars (mini or snack bar size)  – they should have these at the Dollar store or I bought mine at Walmart (you could just use a regular wrapped chocolate candy that you find for cheaper, though to keep the cost down)
Heart-shaped Peeps – I found these for $1.28 at Winco & Target (or even better, buy the pink heart-shaped marshmallows where you get a big bag for around $2 at Walmart or $1 for a bag at the Dollar Tree!)
Plastic Bags – I used these sucker bags at Michaels last year (for $1.99 which had 20 bags) – but this year, I was going for frugal, so just used regular sandwich bags
Lollipop Lily: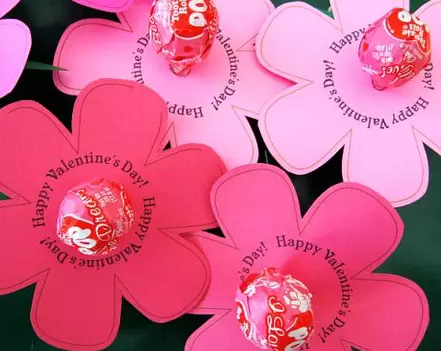 I've made these Lollipop Flower Valentine's 2 or 3 times for Valentine's with my kids. I love them because they turn out so cute, yet they are so simple and very frugal.   If you have older kids, they could even cut out all the flowers and then assemble them with the lollipops, but even for younger kids, they can add all the lollipops and then sign their name.  This picture shows using  tootsie roll pops, but you could just as easily use regular Dum-Dum's or other lollipops that you have on hand for a very inexpensive Valentine idea.
 Pop Quiz Valentines:
This is such a fun idea to make with ring pops – to make Pop Quiz Valentine's.  I found a box of about 15 ring pops at Walmart for around $3-4. Over the Big Moon has a free printable which you can print off and then stuff baggies with a ring pop & maybe some extra wrapping.  Staple the printable tag to the top and you've got a super easy but fun Valentine for the kiddos.
 Glow Stick Valentines: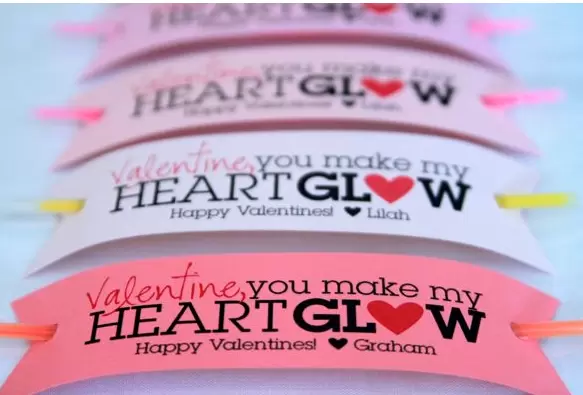 We found a bunch of glow sticks in our craft supply as we were decluttering, so I think this is what we will be doing with my older gal who's in First Grade. Kommunicated has a cute FREE printable to use with glow sticks, so make sure to head over to her site to print off the tag to add to the glow sticks.  I like the idea that it's not candy as the kids will be getting tons of candy with Valentine's and their party, and kids always love Glow Sticks. They're super cheap, too! My girls love to take several glow sticks into the bathroom & turn out the lights and we practice making letters with 2 or 3 glow sticks.
Heart-Shaped Homemade Crayons: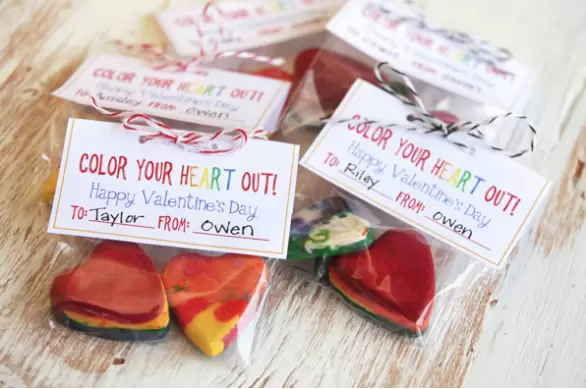 My little gal already exchanged Valentine's yesterday with her preschool and even though she loved the candy, one of her favorite items was a heart-shaped crayon that was made from recycled crayon pieces. She's been having fun writing with it & trying different angles to get different colors. Our Best Bites  has a great tutorial on how to make these heart-shaped crayons along with a FREE printable! The best part is that the only cost would be the cost of the bags & paper as hopefully you have a lot of broken crayons hanging around your house that you can recycle!  I think I want to try this with my preschooler next year!
More articles you might be interested in: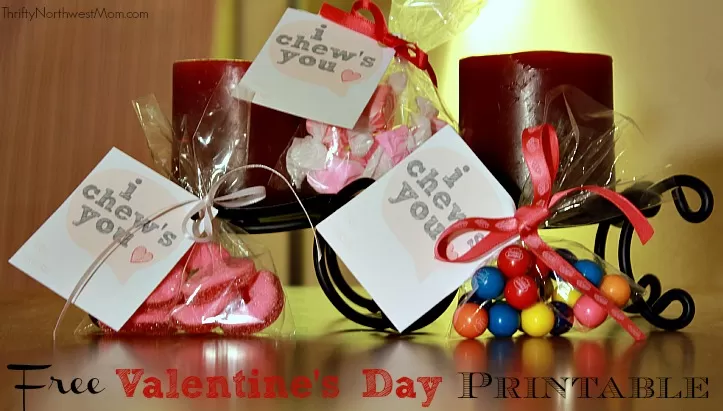 Valentines Day Free Printable Card – "I Chew's You"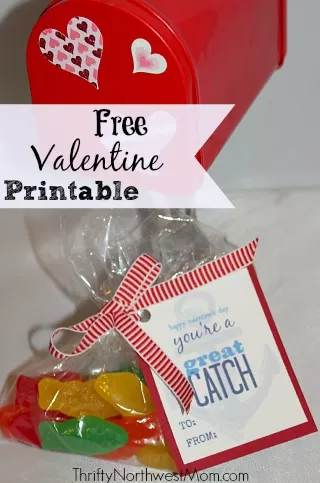 Free Valentine Card Printable – "You're a Great Catch"
Free Printable Valentine Card Idea – "I'm Bananas for You"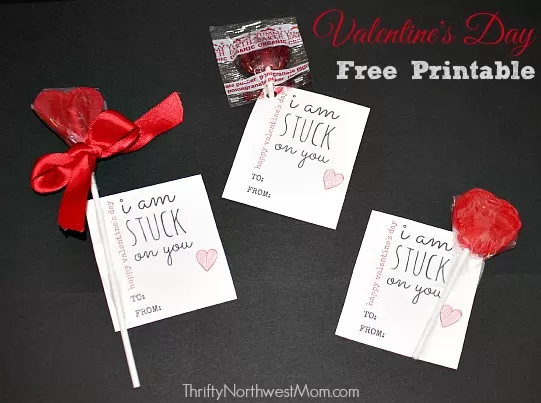 Valentine Card Ideas – "I'm Stuck on You" Free Valentine's Day Printable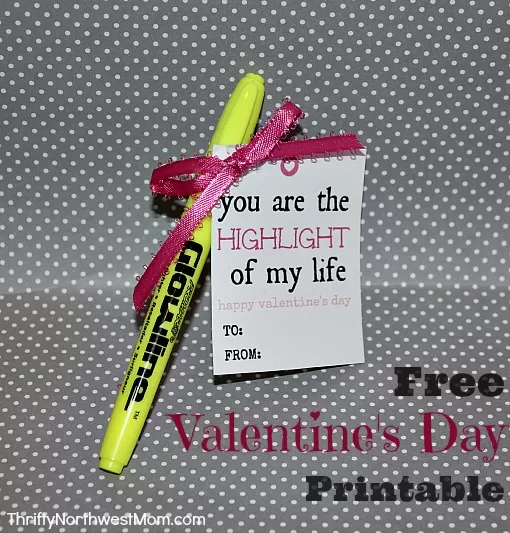 Homemade Valentine Cards – "You are the Highlight of My Life" – Non Candy Alternative for Kids & Adults!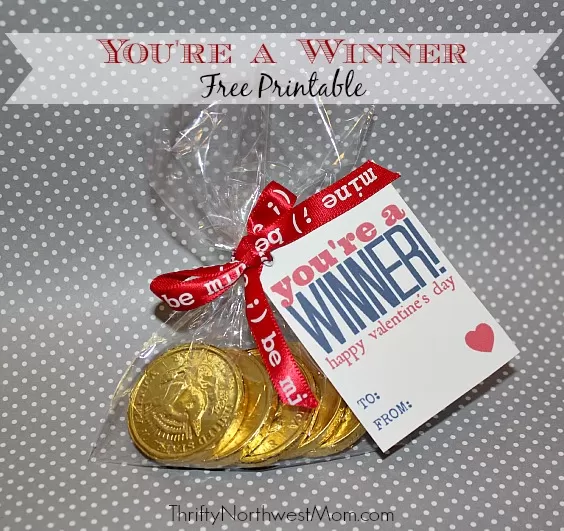 Free Printable Valentine Cards – "You're a Winner" for Kids or Adults
What are your favorite Valentine's ideas for your kids to share with their friends?  We'd love to hear some more creative ideas!