Grocery Outlet Finds – Many Natural & Organic products & Enter to Win 1 of 2 $25 Gift Cards!
I headed in to Grocery Outlet last night to do some shopping and wanted to share a few of my finds with you as there were definitely some great deals I found. I've mentioned before that my husband and I have really been working on eating healthier this year starting in January, so I thought Grocery Outlet would be a great place to find some good produce deals & also look for some organic options, as we've been trying to slowly increase the amount of organic food we're buying, when it's possible with our budget.  I love that Grocery Outlet (at least at my store in Bonney Lake, and I've been others like this too) has a dedicated section full of organic products, plus they have options all around the store. You just never know what you'll find there, so you definitely need to stockup & build your stockpile if you do find favorite products on sale when you are there.
A few of my favorite finds::
7
Cascadian Farms Cereal – $.99 (awesome price for organic cereal – I definitely grabbed several of these & thinking I should have gotten a few more – my girls don't even notice the difference between this & Honey Nut Cheerios)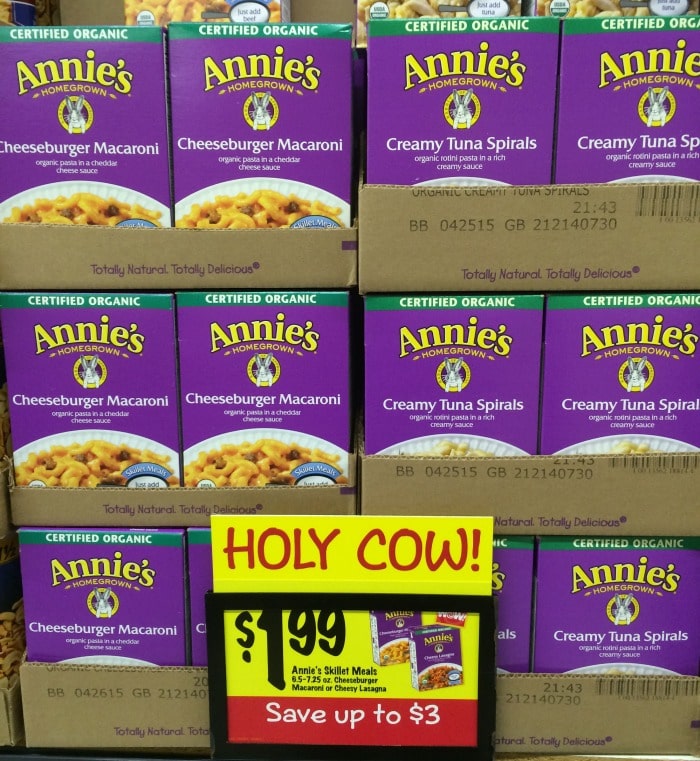 Annie's Homegrown Organic Skillet Meals – $1.99 – definitely another great price for Annie's products!
Hansen's 100% Natural Apple Juice – $1.79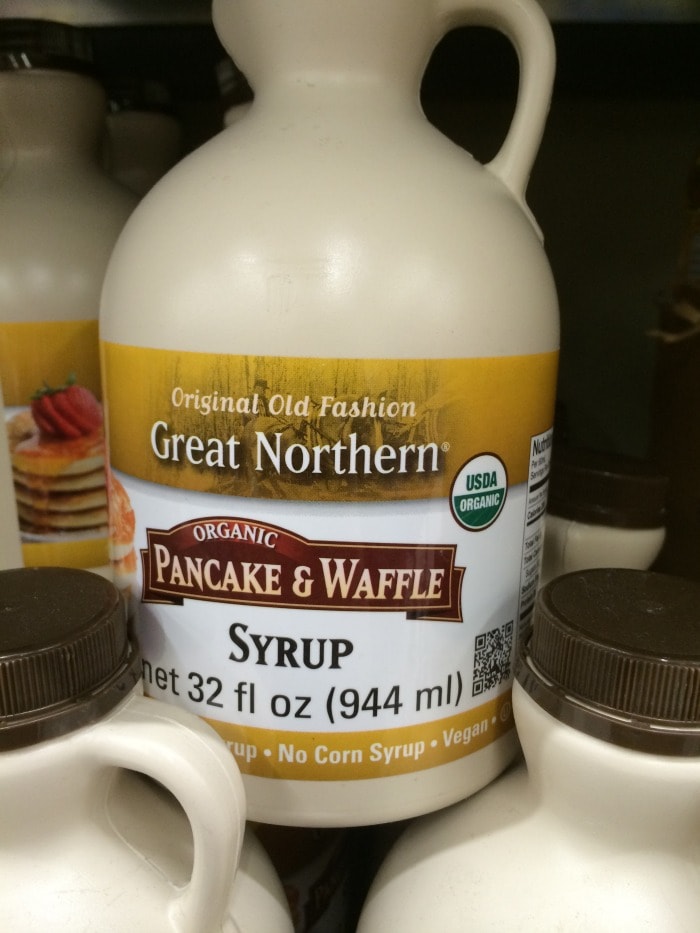 Great Northern Organic Maple Syrup – $7.99 – My hubby loves a good maple syrup & this is an organic brand (& vegan too) & this is an awesome price for this big jug! I've never tried this flavor – have any of you tried it – if so, what did you think?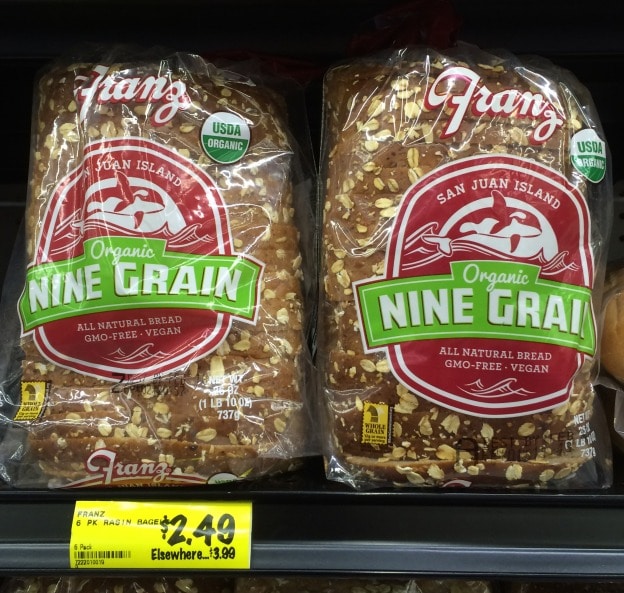 Franz Organic Bread – $2.49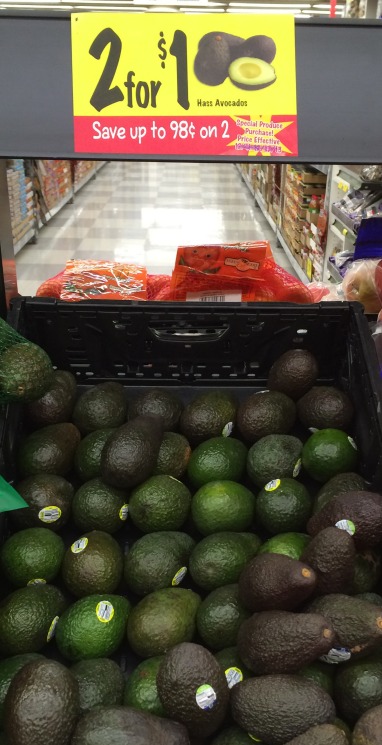 Hass Avocados – $.50/ea
Pictured in collage at top::
Alaska Smokehouse Smoked Salmon – $4.99
Open Nature Honey Turkey Breast – $1.99 (was sold at Safeway for $5)
Organic Imagine Soups – $1.49
Blue Agave Syrup – $2.49
Don't forget that Grocery Outlet deals do vary from store to store, so this is what I found at the Bonney Lake store; the selection at your store may vary, but it gives you some ideas of items to look for. Let us know what great deals you find at your store!
Giveaway – $25 Grocery Outlet (2 Winners) 
The Grocery Outlet is providing Thrifty NW Mom readers the opportunity to win a $25 Grocery Outlet gift card for 2 winners! This is your chance to see how far you can make that $25 stretch & what fun items you can find for your family on sale!
This giveaway will end on February 25, 2014 at 9pm pst.
The winners will be drawn using "And the Winner Is" plugin and announced on the blog.  I will also email the winners. The winners will have 48 hours to contact me, otherwise a new winner will be drawn. US residents only & you must be 18 yrs or older to enter the giveaway. This giveaway is not affiliated with Facebook in any way.
Here's how to enter this giveaway::
1st Entry (required entry): Tell us the best deal you have gotten at Grocery Outlet (if you have never been, you can tell us what you hope to find)
Extra Entries : (make sure these are all separate comments, with a comment for each entry)
2) Subscribe to the Thrifty NW Mom email (must be verified)
3) Leave a comment here saying you shared this giveaway with someone else (let us know how – via Twitter, Facebook, etc)
4) Leave a comment here saying you "like" the  Grocery Outlet Facebook page.
Disclosure:: Grocery Outlet is providing the gift cards that will be given to two Thrifty NW Mom winners randomly chosen, and provided us one to shop with and find deals to share with you all.  All opinions are 100% mine. See our disclosure policy  for more details.