Tips for Visiting Disneyland with Large Families
This post may contain affiliate links and I may be compensated for this post. Please read our disclosure policy here.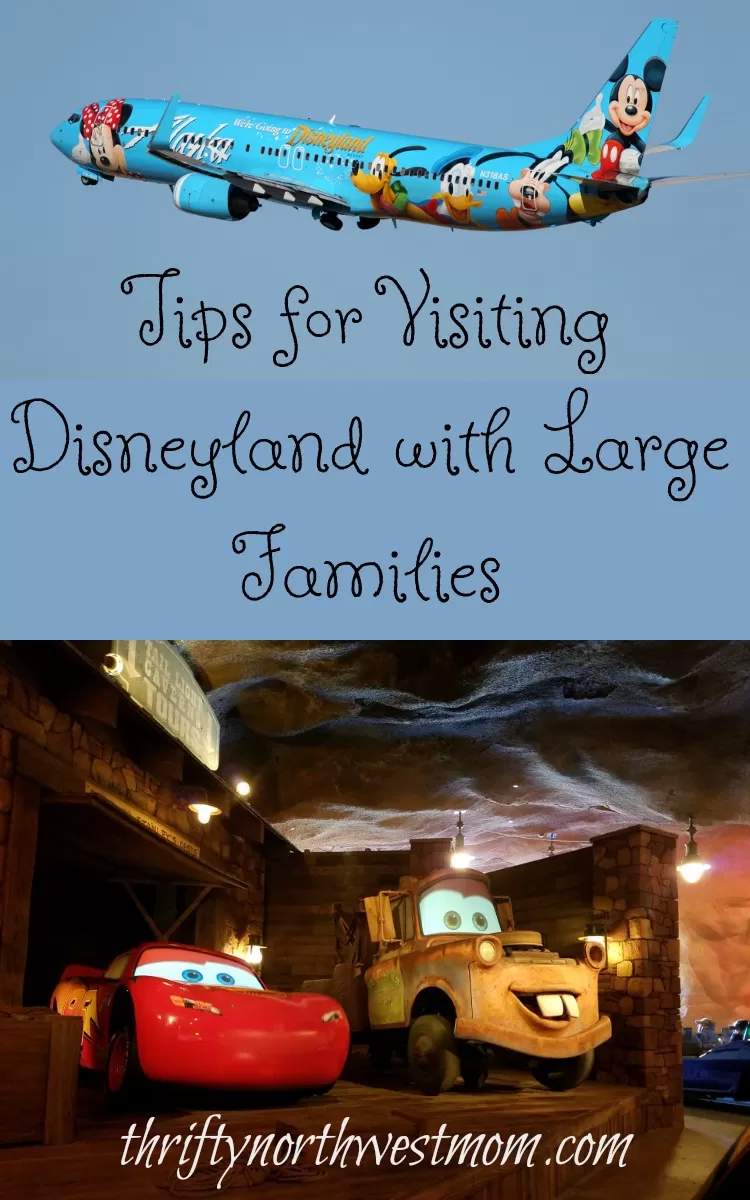 Tips for Visiting Disneyland with Large Families – Thrifty NW Mom
Disneyland is the Happiest Place on Earth for every family, no matter how big or small they might be. However, it can sometimes be hard to navigate a trip to Disneyland when you're in charge of quite a few people.  If you're traveling to the Disneyland Resort with a large family, there's no need to worry. I've partnered with Get Away Today to give you my top tips for visiting Disneyland with a large group.  
Hotels: It's no surprise that hotel stays can become one of the most expensive parts of a vacation. However, if you take advantage of free amenities and larger suites, you can end up saving quite a bit of money. My first recommendation is to choose a hotel that offers free breakfast. This perk is HUGE for those with large families. Having a free breakfast every morning will end up saving you hundreds of dollars over the course of your vacation. Some of my favorite hotels in the Anaheim area that offer a free breakfast are the Hyatt House, Hyatt Place, Desert Palms Hotel and Suites, Anaheim Springhill Suites Maingate and the Homewood Suites by Hilton Anaheim Resort – Convention Center. Plus, you can also find a hotel property that offers free parking and a free shuttle, to save you even more.
Another amenity to look out for is a manager's reception. A manager's reception is where the hotel will offer a complimentary light meal for lunch or dinner to their guests. Some of the food items hotels will offer during a manager's reception is a taco bar, spaghetti, BBQ foods and more. Hotels like the Staybridge Inn & Suites, Residence Inn at Anaheim Resort Convention Center, Anaheim Residence Inn Maingate and the Residence Inn Anaheim Resort Area offer this great perk. These receptions are held on select nights throughout your stay, in addition to the free breakfast.    
The most important thing you'll want to find is a room that can fit your entire family. Luckily, hotel properties in the Anaheim area cater to every kind of family, big and small. In addition to the free amenities, Get Away Today offers several hotel properties that can fit up to eight people per room. Plus, most suites offer a full kitchen, which will allow you to cook meals right from your hotel.  By finding a hotel with large rooms and free amenities, you can save loads of money.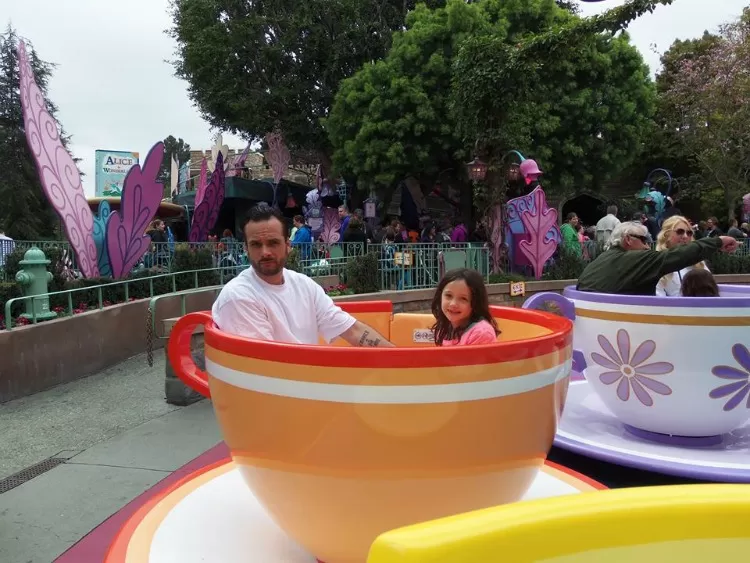 Attractions: When you go to Disneyland with every member of your family, you'll be sharing memories with those you love most. However, it can be overwhelming when you have a large group that varies in age or ride preference. There is no need to worry, because there are things you can do to make your experience easier. The first one I would suggest is to take advantage of rides that will allow you to ride with everyone. Some attractions that come to mind is the Disneyland Railroad, Jungle Cruise, Radiator Springs Racers, Grizzly River Run and Indiana Jones. However if you have younger children who don't quite meet the height requirements, rides like "it's a small world", Many Adventures of Winnie the Pooh, Mater's Junkyard Jamboree and the Mad Tea Party are great alternatives.
Another thing you can take advantage of is Rider Switch. If you have smaller children who don't meet the boarding requirements, or simply don't wish to ride, you can wait with the child. Once the other half of your party has finished riding the attraction, they can switch places with you and you can go enjoy the attraction without the wait. This makes it possible for everyone to enjoy every ride!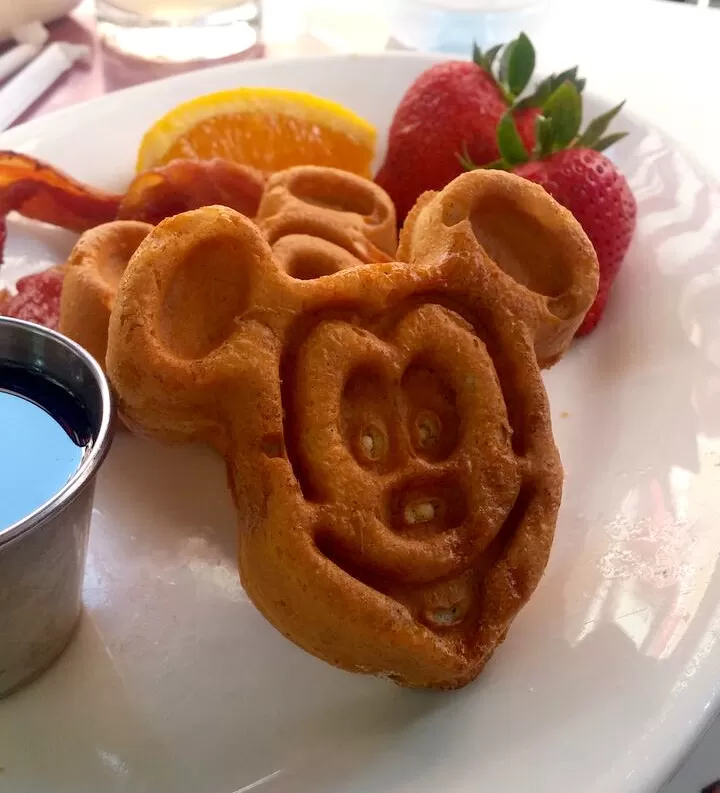 Dining: The food at Disneyland is probably one (if not the) most magical part of visiting the park. However, it can be one of the most expensive. The best way I've found to combat the high price of food is to bring your own. Disneyland allows you to bring in food and drink items, as long as you don't bring any glass items or a cooler. I would suggest at least packing a lunch for everyday and then spending money on dinner in the park. Luckily, Disneyland has several quick service restaurants with meals big enough to share. Some of my favorite value restaurants are Boardwalk Pizza and Pasta, Flo's V8 Café, Hungry Bear Restaurant, Jolly Holiday Bakery Café, Lucky Fortune Bakery and Bengal Barbecue.
Layaway Plan: Another great feature that Get Away Today provides is their Layaway Plan. The Layaway Plan allows you to put just $125 down to book your Southern California vacation. From there, you can make as many payments as you want, whenever you want, just as long as everything is paid off at least two weeks before your check-in date. Get Away Today makes it flexible and affordable for every family to plan a vacation, no matter how big or small.
To book your Disneyland vacation, visit getawaytoday.com or call 855-GET-AWAY to speak to a travel expert directly. Plus, mention promo code THRIFTYNW to get an additional $10 off your hotel and tickets vacation package. Make sure to mention that Thrifty Northwest Mom sent you!
More Articles You Might Be Interested In: