FREE Virtual Summer Camps for Kids
This post may contain affiliate links and I may be compensated for this post. Please read our disclosure policy here.

FREE Online Virtual Summer Camps for Kids
Summer camps can be a big part of kids summer fun and activity, and these days Virtual Summer Camps are an option too. My kids have looked forward to camp each year. With the changes that have taken place in recent times, many of these summer camps will not be available to send your kids to this year.
The good news is that there are many online summer camp and virtual classes opportunities to help keep your kids busy this summer! Even better, they do not have to cost you anything, if you know what camps to look into.
Virtual summer camps, are online camps, that will provide kids a way to stay busy and have fun through a number of activities. You can find online sports camps, art camps, STEAM camps, and ones that cover assorted topics.
We found these virtual summer camps, that are FREE as well! Some of the online summer camps can be pretty pricey, so this is a wonderful resources if you want to have some structured activities for your kids this summer, but do not have hundreds of dollars to throw at that.
Check out these FREE Virtual Summer Camps, to find one that is a great fit for your family for this summer.
The KidPass platform is offering free virtual kids camp activities all summer long on the KidPass Live Stage. Check out their Summer with KidPass as a valuable resource for your readers!
Throughout the last year KidPass has hosted over 500,000 families for free classes on the KidPass Live Stage. Beginning next week, KidPass is adding camps to its free virtual programming and offering weeklong mini-camps sessions in a variety of subjects; from princess camp to STEM camp and more (find current schedule here). Each camp is available to book as a one-time drop-in class or as a weeklong bundle, with no limit to how many classes children can join.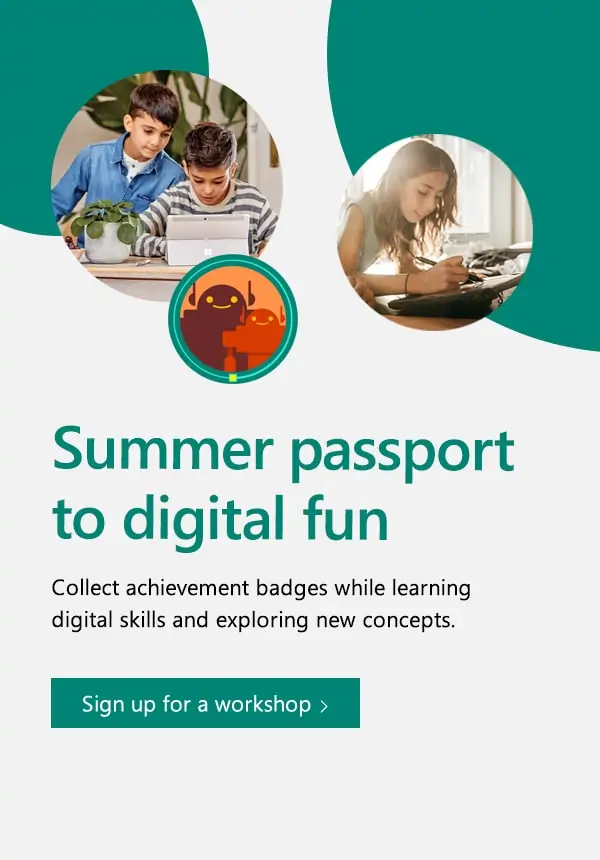 The Microsoft Summer Camps can fill up fast, so check their schedule out. They have super cool opps for kids, like coding, including popular Minecraft events and more.
What we love about this one: 
We love that kids have fun, but learn some very valuable real world skills while participating as well!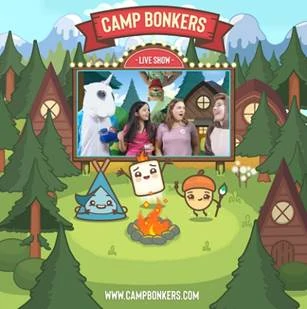 Camp Bonkers
Camp Bonkers has officially opened for the summer.  Pack your bags, grab the sunscreen and report to… YouTube!?  That's right, Camp Bonkers is a new, irreverent and fun digital twist on summer camp, offering kids a safe, interactive and creative space online in the comfort of their own homes. Every day at Camp Bonkers is different.  Kids can hang out with friends, play games, go on adventures, sing songs, make fun food, conduct a cool science experiment and so much more!
There are 3 live shows per week at 4:30 pm EST (available later on demand):
–          Make-It-Mondays
–          What-A-World Wednesdays
–          Fun-Time Friday
Additional content is led by the camp counselors as well as a group of special guests including Sparkles and Beaver and Scribbles the Cat.
What we love about this one: 
There are real camp counselors on this one (virtual counselors of course), but that gives it more of a summer camp feel vs just online activities.
The Kiwi Co Free Summer Camps, is a list of free activities your kids can participate in this summer. They are broken down by age group and interest, and are all STEAM based, so the kids will learn while having fun.
What we love about this one: 
While the Kiwi Co offers the free summer camp resources, they also offer kits that will ship to you with all supplies for kids to make various projects for a fee too. This one is a nice mix of free, plus fee based convenience if you want to order some of the kits to help keep things extra easy for mom and dad too.

This camp is similar to the Kiwi Co one mentioned above, in that it focuses on STEAM projects too. They have set up a few main camp themes you can sign up for, for all ages. You can take a tour of each topic area to see what it will include. There are Maker Activities included with all sessions, making it a great interactive camp option.
What we love about this one: 
Parents can sign up for a Counselor account to follow and share in the experience your kids are having in these camps. I love this feature!
There are also some opportunities for kids to get out and active with some of the camp topics, making it more than just an online camp.
Varsity Tutors offers week long summer camps, across many different subjects, so your kids can sign up for the ones that interest them. Some are fee based, but they offer quite a few for FREE too!
What we love about this one: 
Each camp consists of five sessions, starting on Monday and ending on Friday, and are offered weekly. This is a nice option for parents looking to create structure during the week specifically for their kids.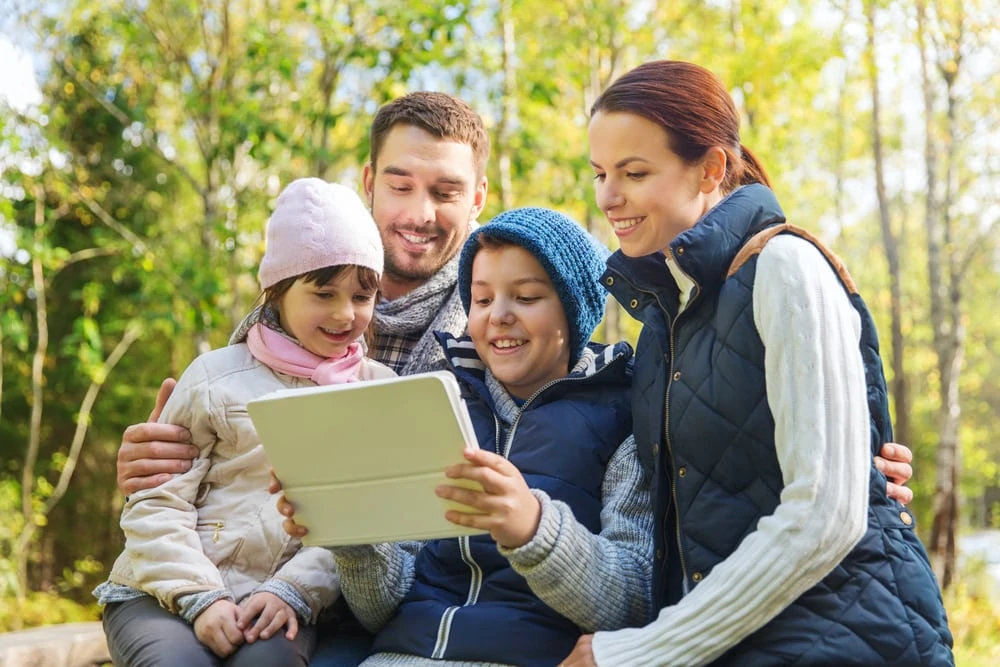 This program is geared towards older kids (8th -11th graders). K12 offers online virtual schooling options year round, so they are used to teaching kids online. Their tuition free summer programs include things like how to code (build your own video games), virtual reality and other things that kids are interested in online.
What we love about this one: 
Kids can actually earn high school credits by participating in this one!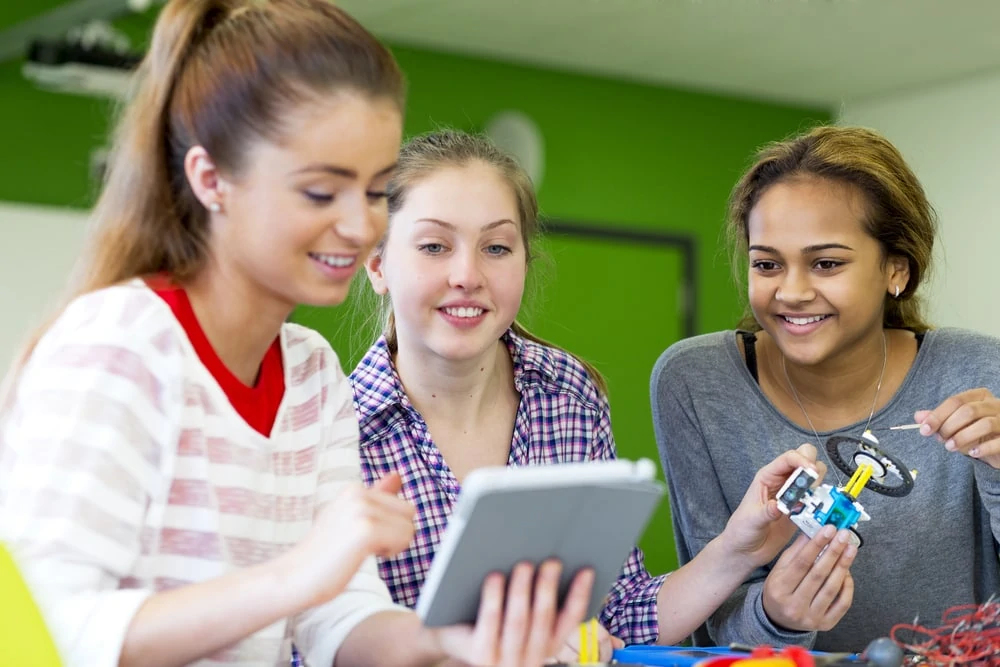 (Note – it looks like registration for this camp for summer 2021 is not open yet, but you can sign up to receive notification for when it does open. You can also currently download materials from last years camp to get started now too.) 
These free Apple camps allow kids to take various technology classes at their own pace. The Activity Book will be a project road map, and there are live online classes to get them set off on the right course for their class.
What we love about this one: 
This is a good option for early risers, as many of the classes start fairly early in the morning.


This one provides for options for all ages, but is especially nice for younger kids. PBS has always offered great resources for pre-school kids, and this one is a nice option for them and younger school age kids.
What we love about this one: 
The PBS camp is a particularly nice option for younger kids, as you can search by age and activity, and some of the options will include their favorite PBS characters like Elmo, etc.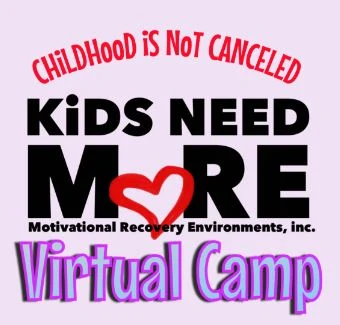 This camp is one of them that is run most like a regular camp would be (well as much as you can virtually). You will find games, activities, exercise time, character visits and more all packed into their daily camp schedule!
What we love about this one: 
Kids can actually help run a session in this camp, so it could be great for leadership skills too!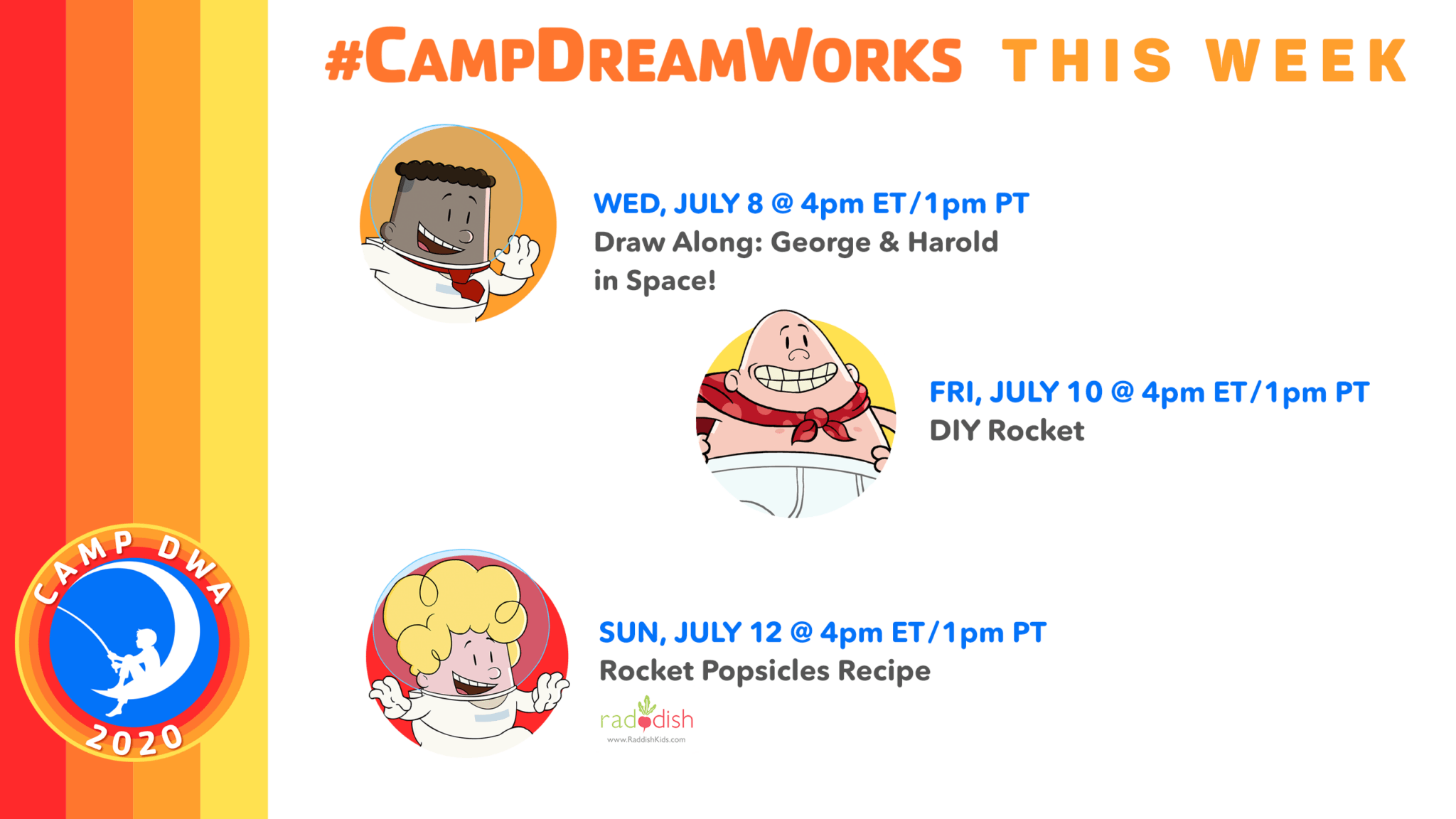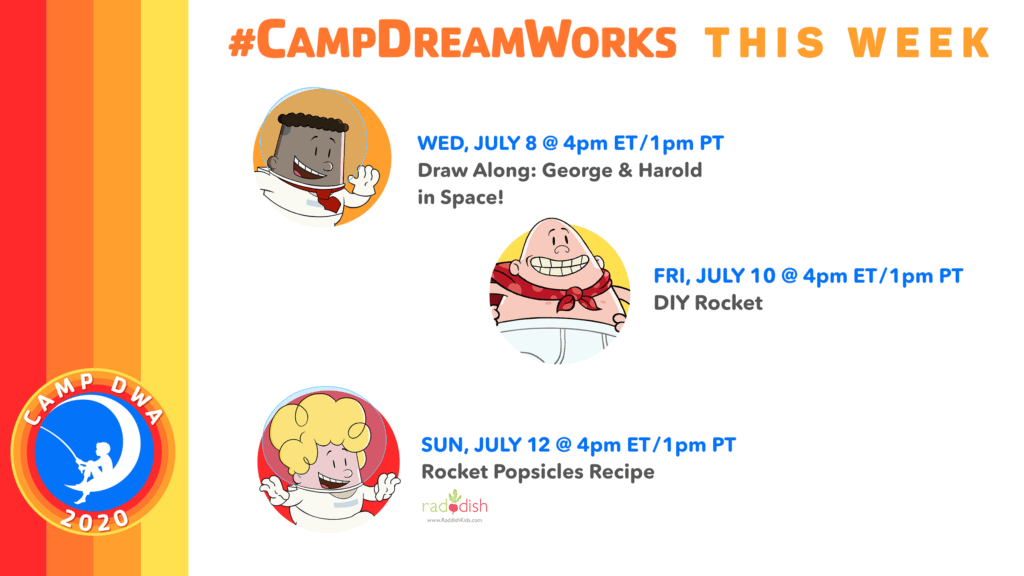 Camp DreamWorks
#CampDreamWorks launched this month with a different activity every day.  For the next seven weeks, influencers across the country will host a draw along, an activity and a recipe themed to a different DreamWorks show/movie, including Trolls, Madagascar, How To Train Your Dragon and more!  You can access all camp activities, past and present at http://camp.dreamworks.com/.
ARM & HAMMER™ Summer Camp
This week-long, on-demand virtual experience will include daily playlists on the brand's YouTube channel, highlighting crafts, experiments, and recipes (think DIY lava lamps and rainbow banana bread) that engage kids' brains, while giving parents a few much-needed minutes for themselves. Activities will be led by Arm & Hammer's crew of dynamic parent influencers, and will each include a downloadable PDF of instructions, allowing kids to spend less time in front of the screen and more time creating.
What we love about this one: 
This one is great for kids who love to cook. Each days You Tube will walk kids through a recipe, craft and experiment!
The Museum of Pop Culture in Seattle is offering some virtual summer camp fun for kids of different ages. Ongoing opportunities include their Online Educational Resources Center, crafted by MoPOP's education team, lessons and activities to help students learn new skills using MoPOP's content that will be updated periodically with new resources.
Honorable Mentions:
Host Your Own Backyard STEAM Camp with these kits
This one is not free, but it sure is nice for families to get kits they can just set up in the backyard for kids to use, vs having to do it all yourself, so may be a fun option for some families. Find out more about it here.
This camp offers a free 7 day trial, so you can do a free one week camp with them via free trail.
This camp is centered around virtual creativity while kids spend time online. In this camp "your child might design worlds, craft stories, survive and thrive, build adventure maps, improve their play, code turtles, create epic builds, and more". If you have a kiddo who likes Minecraft, they will want to check this one out. There are lots of activities centered around Minecraft learning apps. You will also find Roblox and Fortnite themed activities too. They will run about $12, so although they are not free, they are much more affordable than many other options.
If your looking for Sports Camps…
We were not able to find any free sports camps online (let us know if you do)! We did find a number of free sports videos here that kids can use to stay active and continue to develop their athletic skills. The Happy Camper option above does have some more active options, and you can use the free 7 dy trial through them to check those out.
Allegro Dance Company is offering some limited Free Virtual Dance Classes. You will want to call the studio to find out what opportunities are still available (they had week long classes, plus a boys class for the full summer session available for free at time of publishing this).
Check out some of the various free trials for these skills classes. Some will include activities that will keep kids moving too.
We also have this list of DIY Backyard Games Up For Your Kids that they can enjoy at home.
One of the more affordable sports camp online options that we found is: 
— Skyhawks (for as low as $39/wk)
More FREE Online Learning & Activity Resources for this Summer
Summer Reading Programs – National & Western Washington Programs