SkillShare Free Classes Online | Photography, Animation, Business & More!
This post may contain affiliate links and I may be compensated for this post. Please read our disclosure policy here.

We have been sharing a number of free online classes that you can take to do everything from learn new crafting skills, to exercise and homeschooling. It is amazing the free resources available right now. Here is another great one we just learned about. Try Skillshare free right now, with this Skillshare free trial offer!
What is Skillshare?
Skillshare is an online continued learning site, where you can access a number off online classes across lots of topics. They offer live instructors in these courses, to help you learn the most on the topics.
It is essentially an e-learning platform, offering classes for various topics (from photoshop and photography classes, to animation, web design and business classes. You can set up skills you want to learn, and they will provide you recommended classes for a learning path to create those skill sets.
A couple of things that I think are cool on this learning platform at that in addition to standard online classes, they also offer:
Team Based learning for groups (I think this is targeted at companies, but I thought it could be a great way to keep my teen engaged in learning, and maybe get a few of her friends involved too, to keep them socializing at the same time)!
Project Based learning opps – these are great, as you will work through a project in these courses, and ultimately have completed it when you are done – making it an interactive class verses just a lecture to watch.

How much does Skillshare cost?
Right now you can get premium access to Skillshare free, when you sign up for the Skillshare free trial offer here. They offer two months for free with this trial, which is enough time to get through a great sampling of classes. This is currently the best offer, as it will provide you access to all of their learning classes and opportunities, which includes over 25,000 classes.
After the 2 month free trial period it will cost $19 a month (or it works out to $8.25 per month if you pay annually – so a total of $99).   You can cancel at anytime in your payment settings once you create your account. When you sign up for the free trial, it automatically defaults to the annual plan, so make sure to change that if you want to do monthly afterwards – or be sure to cancel your free trial before the two months are up if you do not wish to continue on.
They do also offer free classes (just scroll down to the very bottom of the page, to the blue section and select free classes to find those). You are able to access these at anytime, at no cost to you!
Skillshare Classes Include…
The free classes section is more limited in selection, but we still found everything from how to hand letter, and watercolor classes, to lots of business courses and photography or video trainings too.
If you really want to dig in, the free trial will give you access to the premium courses, and you will find over 25,000 course offerings here.
Check out all of their course offerings available, start their free courses, or sign up for a FREE Trial here!
Other free online class offers you might be interested in too, include: 

bluprint Academy – Try for Free & 50% Off Membership (Craft Classes & More)!
CreativeBug – 50 Free Online Art Classes & More!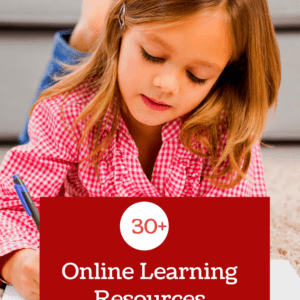 Online Learning Resources for Teaching Kids at Home