5 Ways To Enjoy Disney Magic at Disneyland Without Park Tickets!

5 Ways To Enjoy Disney Magic at Disneyland Without Park Tickets!
I have been taking my kids to Disneyland for years, and one of the things my family likes to do to control costs on a Disneyland vacation is to extend our stay by enjoying "Disney" time out of the parks. Often we plan our stay for two days longer than we have park tickets for (one day at the front of the vacation and one at the end). We use some of these strategies to enjoy the Disney magic, without having to fork out the cost for Disneyland park tickets.
One thing to mention here before I get too far into the details is this. Once you decide to buy multi-day Disneyland tickets, you are not spending too much more to add an extra day on. For example, right now it is just $5 more to add one more day from a 4 day ticket to a 5 day ticket. However, if you are really on a budget, 3 days is all we ever buy. And it will currently cost you $25 more per person to upgrade from a 3 day 1 park ticket to a 4 day 1 park ticket. If you are buying for 1 person that is not a big expense. BUT, if you are buying for a family of 4 or 5, that is an extra $100 – $125 for single day additions.
My family finds that 3 days is the perfect amount of time for us in the park. 1 day at each park, and an extra day to fit in what you missed (this works especially well if you get the park hopper tickets). However, we do try to always book a 5 day vacation, and here are some of the extra things we do the day before and the day after we have tickets into the parks – that still feel very Disney like, but don't require us to fork out the money for longer Disney park tickets.
Before I get into the details of how we extend the "Disney Magic" for our Disneyland vacations, I do want to mention that there is lots more to do in this area for families to enjoy and extend their vacations. For example Knotts Berry Farm and the Knotts Water Park are nearby – and much more affordable then Disney (find out where to find discount Knotts tickets here). You will also find beaches, Universal Studios, and lots of options in nearby San Diego (like Lego Land, Sea World, the San Diego Zoo and more), if you are just looking to have fun as a family.
However, if you are a die hard Disney fan, and want to extend the Disney magic for a few days, here are some of the strategies my family has been using for years to do that.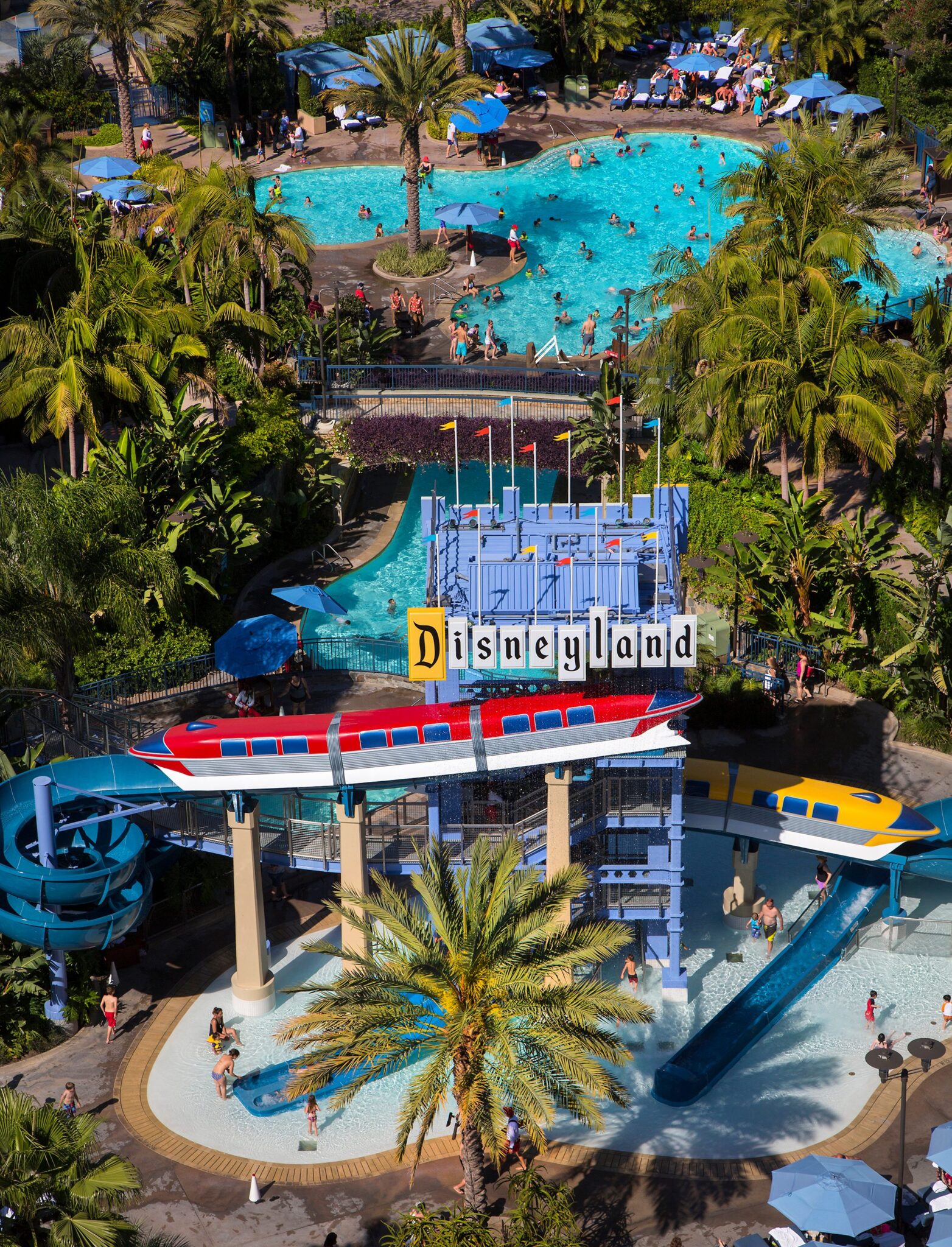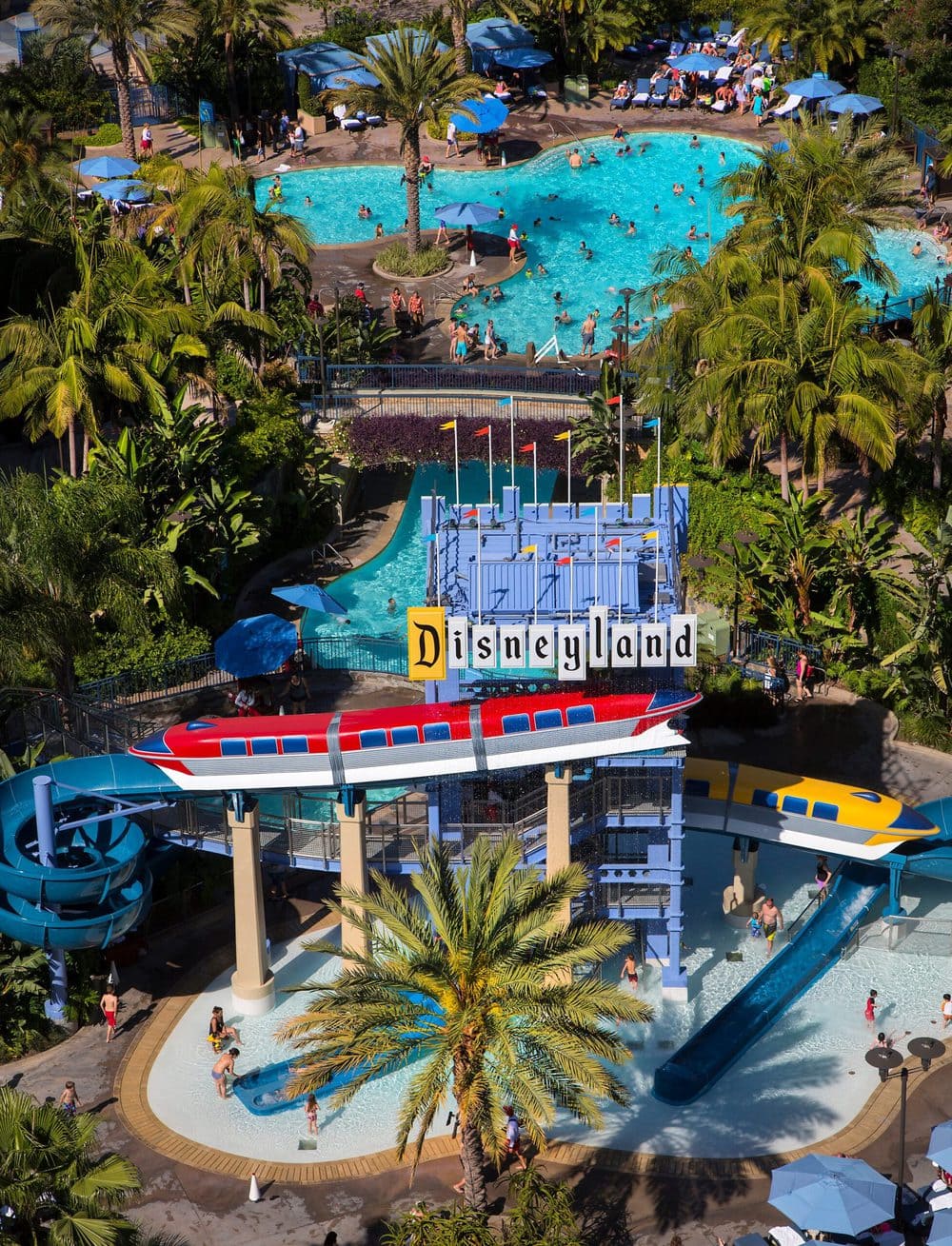 #1 – Stay at a Disney Resort and Enjoy Pool Time
There are three Disneyland Resort Hotels (Disneyland Hotel, California Lodge and Paradise Pier). By staying at one of these locations you will be in the "Disney Bubble", meaning you really don't have to leave the Disney properties your entire stay. You can walk from the Downtown Disney area to your hotel. The hotels all have Disney theming and activities, and the pools are beautiful. It is easy to spend a day just at the hotel, enjoy the themed pool, eat at a fun Disney restaurant, and enjoy various activities.
It does cost more to stay at these hotels, but you also can enjoy fewer days in the park and still feel like you are at Disney. This one is more about keeping you smack dab in the middle of the Disney magic than it is about saving.
#2 – Enjoy the Day in Downtown Disney
We always book our Disneyland Vacations so we get in as early as possible the day before our park visits. Then I book a reservation at one of our favorite Downtown Disney restaurants for dinner that evening, so we can jump right into the Disney magic shortly after our arrival.
While you can still eat in Downtown Disney without a reservation, we highly recommend you make your reservation as soon as you know you will be in town. Without a reservation you can be left waiting for an hour or more to be seated. There are lots of restaurants to choose from in this area, but two of my families favorites are Ralph Brennan's Jazz Kitchen and Naples.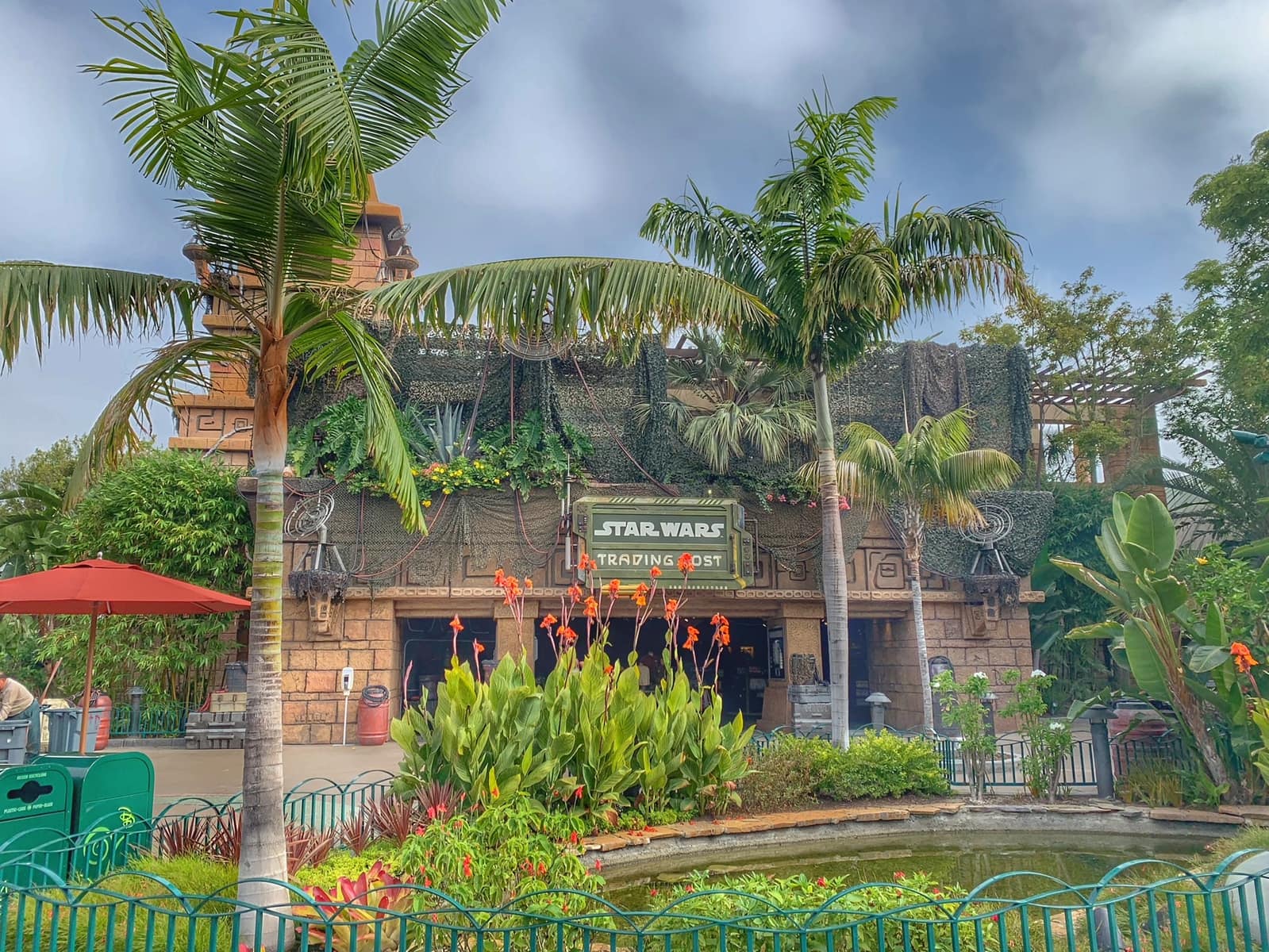 Beyond enjoying a fun dinner out, Downtown Disney also offers shopping options, entertainment and more. Spend your afternoon/evening here and you will definitely feel like your Disney vacation has begun before ever entering the parks!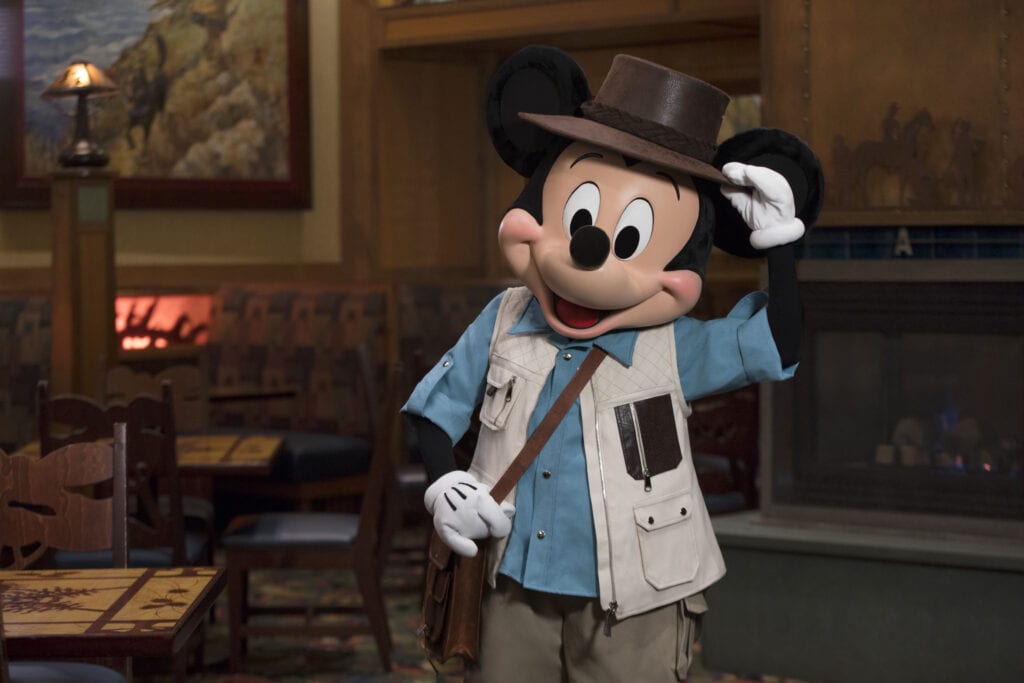 #3 – Book a Disney Character Dining Experience at one of the Hotels
Did you know that at Disneyland, only one Disney Character Dining Experiences require a park ticket! The other 4 area all in located in the Disney hotels. That means that you do not need a park ticket to enjoy those 4 options. So, rather than taking up precious park time for a Disney Character dining experience, book it at one of the hotels for a day you do not plan to be in the parks.
This way you can enjoy your park days without interruption, and then enjoy some more Disney magic on a day you do not have park reservations. Note, that it will cost you more to go to a character meal than you will save by not going into the park. However if this is something you will pay for anyway, just schedule it on a day you do not plan to be in the park (vs. spending the time on a day you do have park entrance) to spread out the Disney magic.
We have a full list of the Disney Character Dining Experiences here, to help you pick which one is the best fit for your family and vacation time.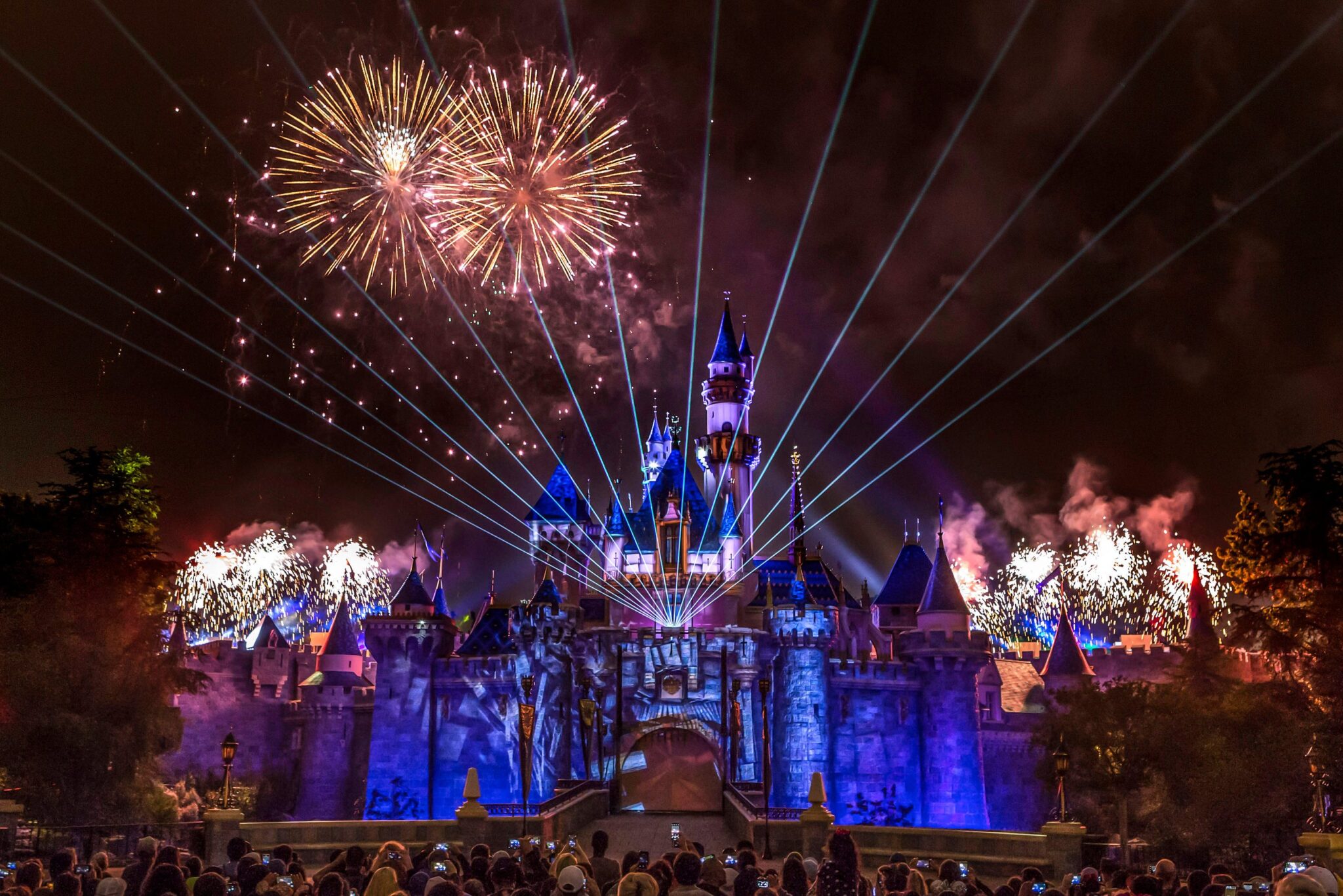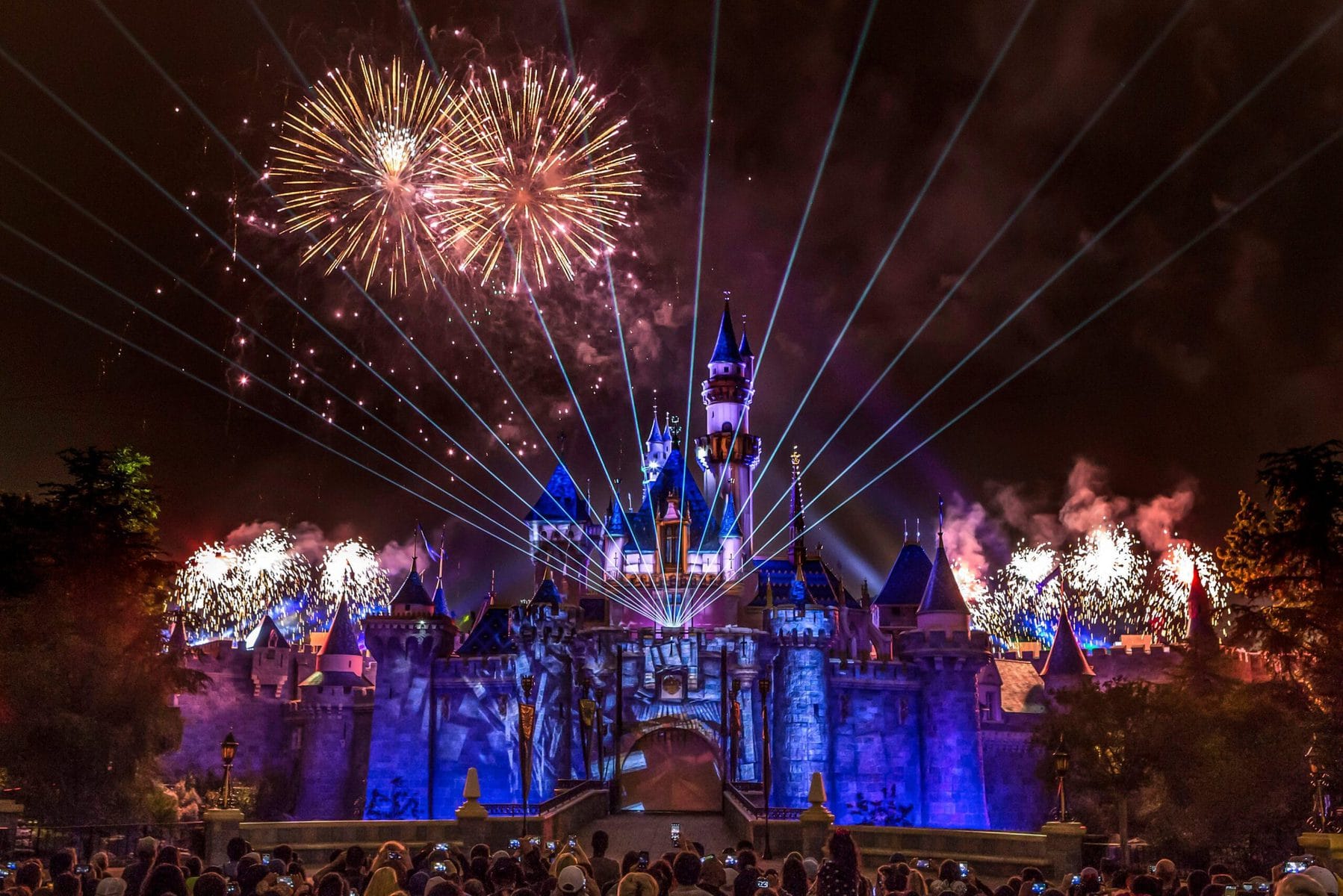 #4 – Find a Spot Outside the Parks to Enjoy The Fireworks Show In The Evening
There are a number of spots that you can enjoy the Disneyland Fireworks shows, outside of the park. This includes many local hotel locations. When you are booking your hotel, ask them if they have rooms that provide rooms that will let you watch the end of the night fireworks show. Sometimes there is a small upcharge for these views,  but it will be much less than a park ticket.
If you enjoy the fireworks shows, there is nothing better than watching them from the comfort of your own hotel room or balcony in my experience.
Also, if you do not have a hotel room with a view, be sure to ask your hotel about other viewing areas. Many nearby hotels have great viewing options from hotel pool decks too.
If you are staying at one of the Disney resorts consider a concierge level room. These often provide fireworks viewing opps, with piped in music, along side other amenities Things are changing fast at the parks these days, so be sure to call ahead to make sure this is still offered.
If you do not have a room with a view of fireworks, and no park tickets for the day, here are some other places that have historically offered great views of fireworks outside of the parks (be sure to call ahead to confirm this is still happening)::
The Paradise Pier Pool Deck – in the past you can get on their elevators and select the fireworks button, to take you to the pool deck to view fireworks with music!
Top floor of the parking garage.
Downtown Disney, in front of the Lego store, is a good spot.
Just outside the park entrance (head over towards the California Adventure side for the best views).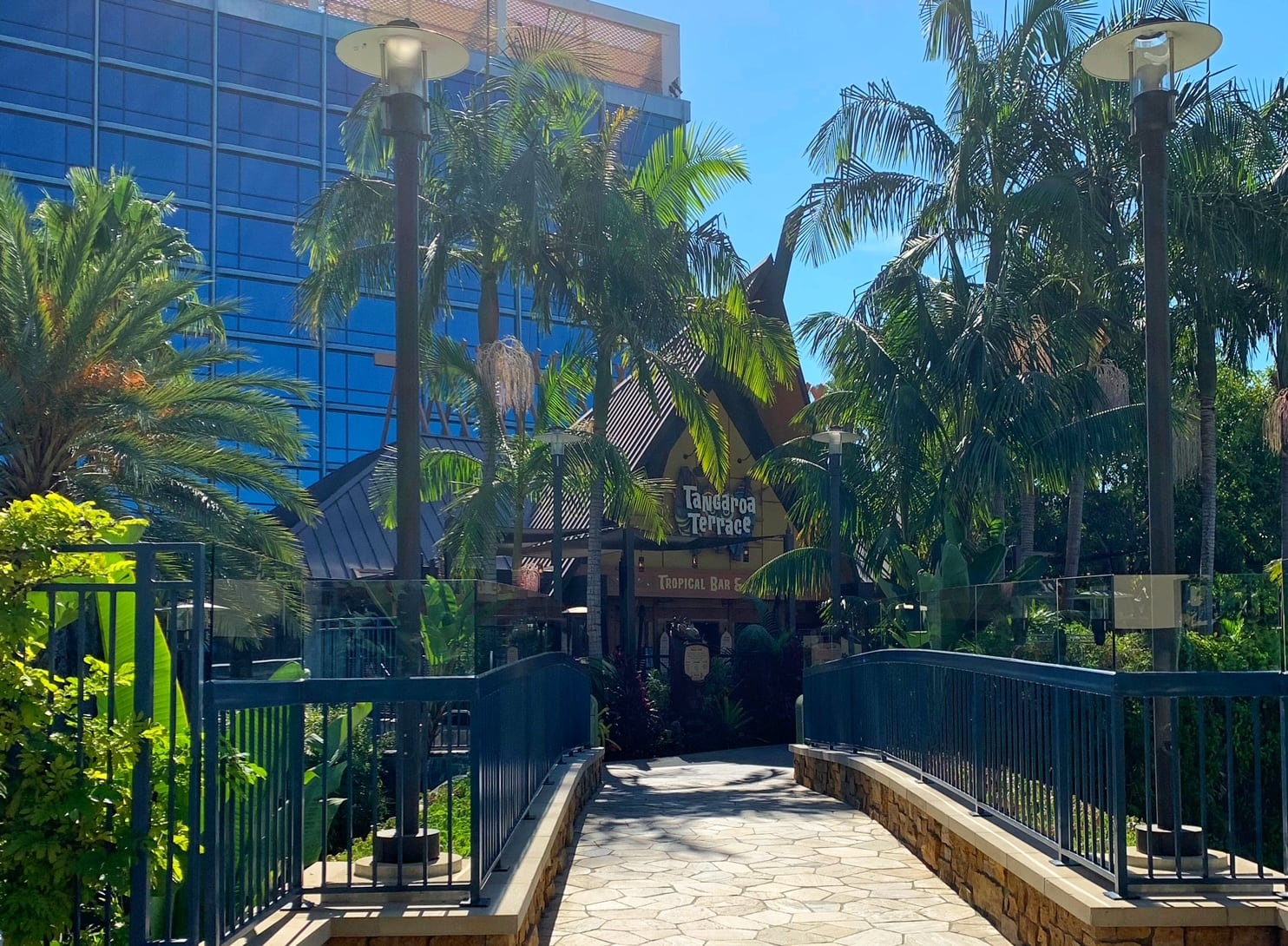 #5 – Explore The Disneyland Hotels & Enjoy Their Amenities Like Story Times & Pin Trading Etc.
All three of the Disneyland resorts have amenities you can access, even if you are not staying at the resorts. As we mention in tip #1, we recommend staying at one of the Disneyland resorts, in order to never leave the magic. But even if you do that, there are still two other resorts to enjoy and explore. If you do not stay at any of the Disneyland resorts, then you can enjoy all three of them.
You will not be able to access the pool area if you are not a guest, but there are other things you can enjoy at each resort. They each have things to enjoy like:
Storytime (we have always loved storytime at the California Lodge, just outside the fire area in the lobby).
Fireworks viewing areas (as mentioned above)
Disney stores for souvenirs and merchandise
Disney themed restaurants to enjoy (like character dining as mentioned above).
You will sometimes even encounter Disney characters roaming the grounds.
All in all, you can spend some time enjoying the hotels, which will remind you that you are still on Disney grounds. They also provide easy access to downtown Disney, so you can schedule your visiting times together to make a full day of Disney fun without ever entering the parks!
Check out our Disneyland Deals & Tips page here for more ways to save and plan the best Disneyland vacation!