Disneyland Character Dining – What are the Best Options for Your Family?
There have been a number of changes to the Disneyland Character meals recently, and we have the scoop on what those are, as well as some details on how to help you choose which Disneyland Character Meal is the best option for your family.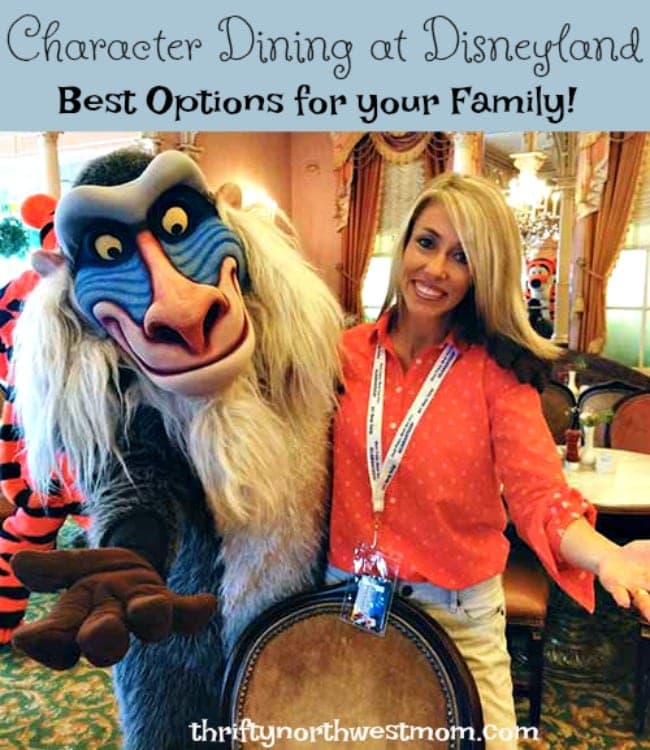 Updated for 2019
What is the Best Character Dining Option for Your Family?
What is a good way to heighten your Disneyland experience? By experiencing Character Dining! Character Dining  is a great way to relax and enjoy a meal with your family while still getting the fun of the park. At all Character Dining experiences, you have the opportunity to meet some of your favorite characters without waiting in line. I've broken down each experience for you to get a better idea of which might be the perfect fit for your family.
If you are still in the planning stages for your Disneyland vacation, be sure to head over to Get Away Today, they have discounted vacation packages and much more!  You can also use promo code THRIFTYNW to save an additional $10 off your Disneyland packages.
Disneyland has recently made a number of changes to their character dining options. Up until recently they have had 5 options (one in each Disneyland resort hotel, and one in each park). Ariels Grotto in California Adventure was recently closed (permanently from what we understand) and so that leaves the three in the hotels and one in Disneyland park. They have just added a new princess meal experience to the Napa Rose, in the California Lodge, so we are back up to 5 experiences. There have been a few changes to those as well, and we note that below, as well as share details about each so you can pick which one is best for your family.
What is the Best Character Meal at Disneyland to go to?
Well that will depend on your families preferences. Here are some questions you will want to ask:
Are you looking for specific characters? If characters are what you care about the most, here are a few tips to pick your spot.

You are most likely to see the most characters at the Plaza Inn (this is also where you are most likely to run into Minnie Mouse)
If your looking for Goofy, head to Goofys Kitchen
If it is Mr. or Mrs. Donald Duck you want to see, head to the PCH Grille
For Mickey Mouse, head to the story tellers cafe
If you want to see Princesses, you will need to reserve a spot at the new Napa Rose Princess Character meal.

Do you want to eat a specific meal (ie are you an early morning ride person, and would prefer to relax to a dinner so you can enjoy the rides early, or are you more concerned about budget and want to eat breakfast/brunch which is generally more affordable, etc?).
Do you have a preferred location you want to be near? Would you rather enjoy your meal in the Disneyland park, so you can continue on to enjoy rides. Are you staying at one of the Disneyland hotels, and that would be the most convenient location, etc?
All of these things factor into what makes the best character meal experience for your family. We have put together details and tips from others below, to help you decide what will be the best character meal option at Disneyland for you!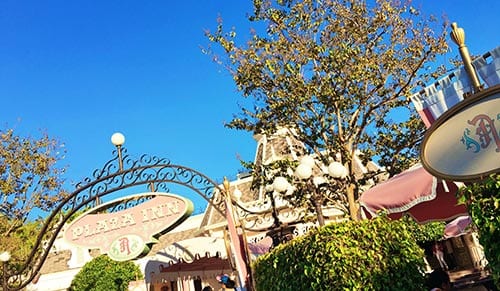 First things first, there are now three types of Character Dining: Regular and Premium,and they did just add a Super Premium Experience this year too (and it comes with a cost). With different price points, you will want to make sure you pick the best one for your family's meal.
Regular Character Dining tickets include Breakfast with Minnie and Friends or Mickeys Tales of Adventure Breakfast.
Premium Character Dining tickets are good for Goofy's Kitchen, and Donald Ducks Seaside Adventure at the PCH Grille.
Super Premium Experience – The new Princess Character Breakfast at Napa Rose in Disneylands California Lodge Hotel – for $125 pp!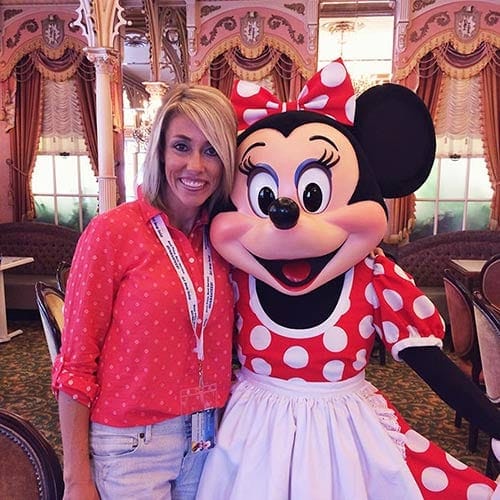 Which Disneyland Restaurants Offer Character Dining?
Minnie and Friends at the Plaza Inn (Inside the Disneyland Park) –
This is the perfect breakfast spot for your family if you want to start your day off in Disneyland. Located at the Plaza Inn inside Disneyland, you can have your choice of made-to-order omelets, Mickey waffles, French toast and many other breakfast favorites. While eating your delectable dish, get ready for some of your favorite characters to come visit you. Character lineups may change, but you will always get to see Minnie at this Character Dining experience.
Another plus of this, is that many folks have reported they felt like you saw the most characters at this one. It is very convenient to be right inside the park too, if you want to maximize your day at Disneyland.
Mickeys Tales of Adventure at the StoryTellers Cafe at California Lodge Hotel (formally known as Chip 'n Dales Critters Character Meal)
This your other Regular Character Dining experience option. This breakfast is located in Storytellers Café at the Grand Californian Hotel & Spa. If a woodsy feel is what you are looking for, this is the perfect spot for your family to indulge in classic breakfast foods, with everyone's favorite Mickey waffles! Just like at Minnie and Friends, characters will change but you will always get to meet your pal Mickey.
This one used to be my very favorite when it was the Chip & Dale and Critters meal, because it seemed to be less crowded then the others (and that was a personal preference for me). Plus, I just like the lodge ambiance of the California Lodge. When we visited after the change, it seemed to be much more crowded, so you lose that benefit now, but still you can enjoy the beautiful grounds of the California Lodge. This one is also very interactive (kids can get up and enjoy a parade around the restaurant with the characters.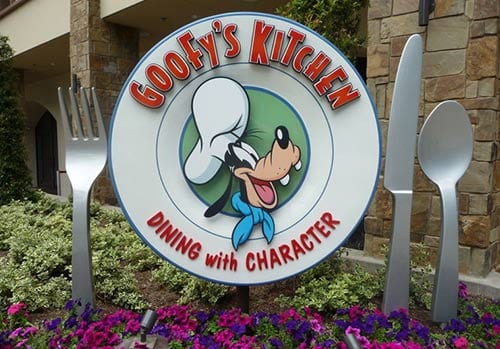 Goofy's Kitchen has been a long time favorite with many, and is always a hit when it comes to Character Dining. Serving breakfast/brunch or dinner, it will fit into your Disneyland schedule any time. Goofy will greet you right as you come in, creating a perfect photo opportunity. After you are seated, you can enjoy yummy brunch food, including the unique peanut butter and jelly pizza! Some of your favorite characters will stop by your table so be sure to have your camera and autograph book ready!
This one is located at the Disneyland Hotel, so if you are not staying there (or someplace close) it will be a longer walk than the others (it is located at the end of Downtown Disney area). It is a long standing tradition for many though, and is a great option for a dinner character meal. There is also plenty to do at on the Disneyland grounds if your waiting for your table, and more characters are often found roaming the grounds of the hotel here too.
(CLOSED) Ariel's Grotto used to be on the list, but it was closed permanently last year. See below for the new princess experience at the Napa Rose restaurant if you love princesses.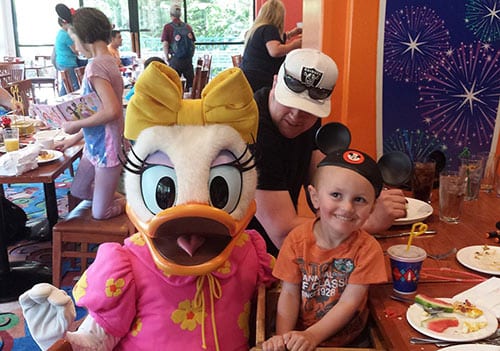 Donald Ducks Seaside Breakfast (formally known as Surf's Up! Breakfast with Mickey and Friends) – at Disneys PCH Grille in the Paradise Pier Hotel
This is another perfect Character Dining experience for your family. This breakfast-only Character Dining is the only one where you can meet Mickey himself outside of the park! Delicious breakfast food will be served and while his friends might change, Mickey and his pals will come by and visit. This is an awesome time to get Mickey's autograph without having to wait in line in the parks. Make your reservation for Donald Ducks Seaside Breakfast at Disney's PCH Grill at the Paradise Pier Hotel and you will have a blast!
This one is located in the Paradise Pier Hotel (across from the California Lodge. I find the best way to get there from the Disneyland resort area is to cut through the California Lodge, and cross the street from the front side of that hotel. You can also walk along walking paths with signs, from the Downtown Disney area. This one is also highly interactive (dance parties the kids can participate in with characters) and so kids tend to love this one. It was one of the noisier ones in you experience, but the kids had a blast. It was very interactive.
And lastly, the new Premium Character Dining Experience is the new Disney Princess Breakfast Adventures, in the highly acclaimed Napa Rose restaurant. This premium experience comes with a higher price tag, but will also be more along the lines of an experience vs just a meal. It will offer an elegant three-course brunch, encounter several princesses, enjoy storytime, activities, a private portrait location and receive premium keepsake. I think you will want to plan a little extra time for this adventure, and plan on it costing you a $125 pp! it just opened in March of this year, and so we have not visited to provide a personal review (and not sure if we will at that price point), but if you like higher end meals, and have kids who love princesses, and have the budget for it, this is bound to be a memorable experience.
Alternatives to Character Dining:
Character dining experiences are where you will get to interact and enjoy the Disney characters, but beyond that Disneyland has some terrifically themed restaurants that provide a pretty spectacular dining experience (in terms of being immersed in the theme) that can be fun alternatives (and sometimes with lower price tags, as you decide what you want to order). Here are a couple of ideas if you want a special dining experience but maybe just want to order dessert or apps and drinks to save a few dollars. You will also want to make advanced dining reservations for any of these spots.
The Blue Bayou has been a favorite of many for years. It sits over the river ride that the Pirates of the Carribean takes place on, and is dark with overhanging lanterns, found in New Orleans Square. You feel like you are eating at a spot on the river in the Bayou! This is the only dining spot in the Disneyland resort that looks into a dark ride (so the ambiance of eating out in the evening), and is very memorable.
Lamplight Lounge at Pixar Pier in Disney California Adventure Park offers guests table-service dining with gastro-pub cuisine set on the picturesque waterfront with views of Paradise Bay both upstairs and downstairs. This is the spot that used to be Aeriels Grotto (and so while there is no characters, you still get the great water and park views, and it is one of the more thematic spots to eat at in the California Adventure park.
Star Wars – Galaxy Edge Restaurants and Lounges. 
The new Star Wars Galaxy Edge land has a couple of highly themed restaurants and Lounges. You can get some pretty eccentric food and drink options (although they look a little strange I have heard some of them are very tasty)! Plus, the Star Wars characters roam freely through this attraction area right now (vs having to get in line for them like you do in the park) so it is possible you can be approached by a storm trooper while enjoying a drink in the lounge. If you are a Star Wars fan you can get a highly themed dining experience at a much lower cost.
How to Save on Character Dining at Disneyland:
Enjoy a Disneyland Character Breakfast vs a Character Dinner. Or even better book a brunch and let it be the only meal you eat until dinner (and plan a lighter dinner) to balance your food budget for that day.
Use your Target Red Card to save 5% off purchases, and buy Disneyland Gift Cards to pay for your meal.
Kids under 3 are always free – but be sure to make a reservation for them too.
I find the character meals to be a great way to save you time, over having to stand in all those lines for the kids to meet characters in the parks. Plus, they seem to get more time and interaction from the characters, so if they are a highlight for you you will want to book a meal with them.
Tips for Enjoying Your Character Dining Experience:
You will want to make reservations ahead of time. Unlike Disney World, you can usually still get your pick of reservations up to 60 days out. You can even often find decent reservations while you are at Disneyland a day or two ahead of time, using the Disneyland app to make your reservations, but to insure you get your first pick of date and time I recommend making them as early as possible. The easiest way to do that is through the Disneyland app, but you can also make Advance Dining Reservations by visiting Disneyland.com/dine or by calling 714-781-DINE (714-781-3463).
Most of the locations have Photo Pass photographers on site to take pictures of your family with the characters. Be sure to plan ahead and have your photo pass card ready if you want to keep these images. Check out our post on Max Pass, and how you can use that to get the photo pass images plus not have to wait in long lines for riders!
Be sure to bring your autograph book, a t-shirt, pillow case or whatever you want the characters to sign with you! I always loved to grab a Disney autograph book at the Dollar Store before our vacations, and a have the kids collect character autographs on the left side, then I would go back and add a picture of them with the character on the right side, for a great memory book.
As you can see, there are tons of options for a Character Dining experience. Reservations for all Character Dining is available 60 days in advance, and they do book up so call as soon as you can to get the best time for your family. Get Away Today  has discount Disneyland tickets and discount Character Dining tickets, and when you book your Disneyland packages through them, use promo code THRIFTYNW to get an additional $10 off your package. You can also call in to speak with an agent at 855-GET-AWAY.