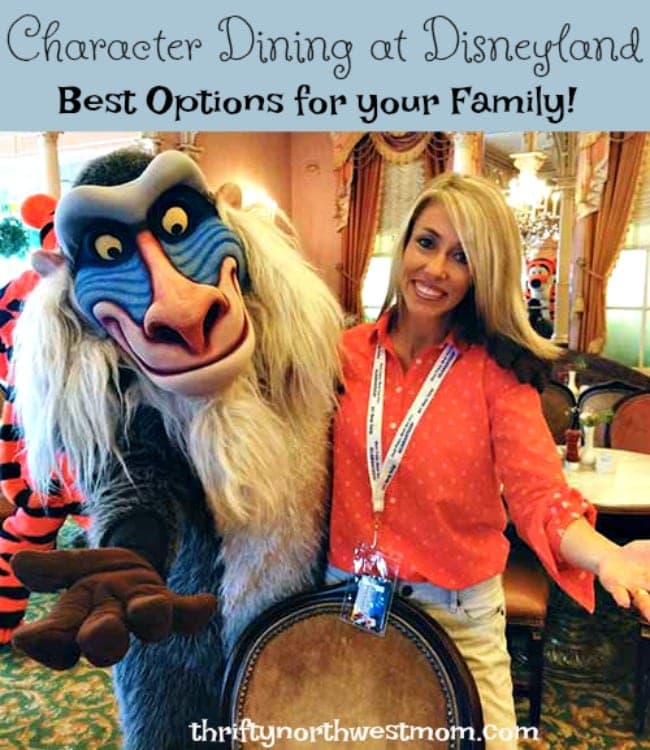 What is the Best Character Dining Option for Your Family?
What is a good way to heighten your Disneyland experience? By experiencing Character Dining! Character Dining  is a great way to relax and enjoy a meal with your family while still getting the fun of the park. At all Character Dining experiences, you have the opportunity to meet some of your favorite characters without waiting in line. I've broken down each experience for you to get a better idea of which might be the perfect fit for your family. When you decide to buy your tickets, head over to Get Away Today, they have discounted Character Dining tickets with taxes and gratuity included in the price! All you need to do is show up to your reservation and hand them the tickets, it's that simple. You can also use promo code THRIFTYNW to save an additional $10 off your Disneyland packages.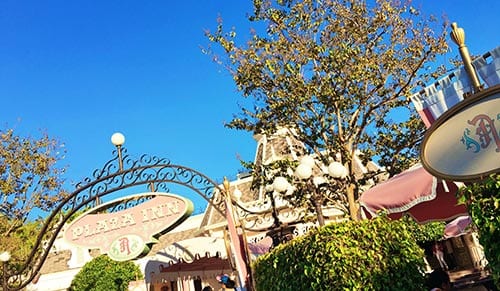 First things first, there are two types of Character Dining: Regular and Premium. With different price points, you will want to make sure you pick the best one for your family's meal.
Regular Character Dining tickets include Breakfast with Minnie and Friends or Chip 'n Dale's Critter Breakfast.
Premium Character Dining tickets are good for Goofy's Kitchen, Ariel's Grotto and Surf's Up Breakfast with Mickey and Friends.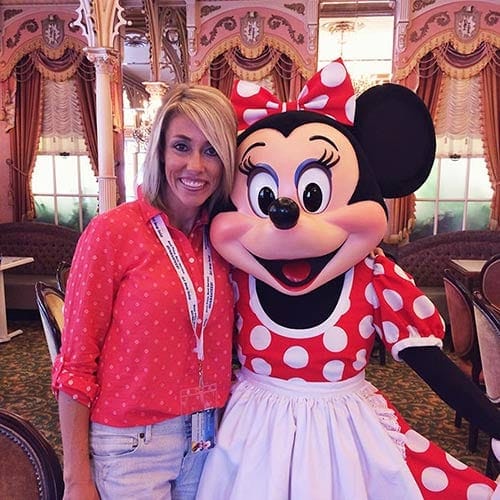 Minnie and Friends– Breakfast in the Park is the perfect breakfast spot for your family if you want to start your day off in Disneyland. Located at the Plaza Inn inside Disneyland, you can have your choice of made-to-order omelets, Mickey waffles, French toast and many other breakfast favorites. While eating your delectable dish, get ready for some of your favorite characters to come visit you. Character lineups may change, but you will always get to see Minnie at this Character Dining experience.
Chip 'n Dales Critter Breakfast is your other Regular Character Dining experience option. This breakfast is located in Storytellers Café at the Grand Californian Hotel & Spa. If a woodsy feel is what you are looking for, this is the perfect spot for your family to indulge in classic breakfast foods, with everyone's favorite Mickey waffles! Just like at Minnie and Friends, characters will change but you will always get to meet your pals Chip 'n Dale.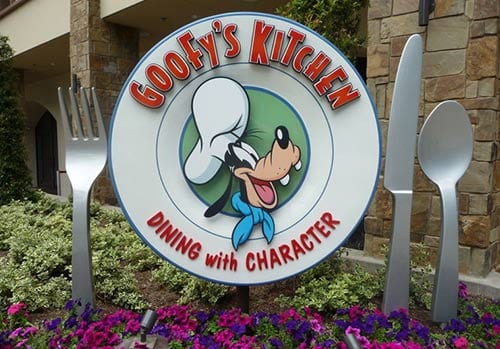 Goofy's Kitchen is always a hit when it comes to Character Dining. Serving breakfast/brunch or dinner, it will fit into your Disneyland schedule any time. Goofy will greet you right as you come in, creating a perfect photo opportunity. After you are seated, you can enjoy yummy brunch food, including the unique peanut butter and jelly pizza! Some of your favorite characters will stop by your table so be sure to have your camera and autograph book ready!
Ariel's Grotto is your next Premium Character Dining option. Located in California Adventure, this is the perfect spot to dine with your favorite princesses and perfect for your own little princesses. You can pick between a breakfast or lunch reservation. Remember this experience is inside of California Adventure, so if you have a 1-park per day ticket, you will be in there all day!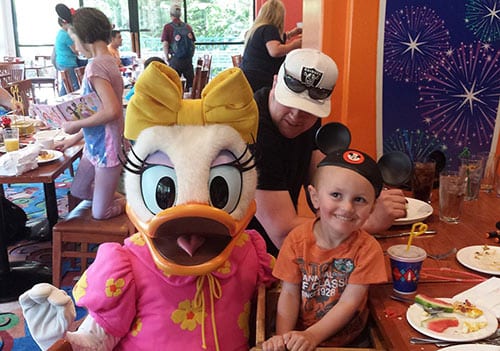 Lastly, Surf's Up! Breakfast with Mickey and Friends is another perfect Character Dining experience for your family. This breakfast-only Character Dining is the only one where you can meet Mickey himself outside of the park! Delicious breakfast food will be served and while his friends might change, Mickey and his pals will come by and visit. This is an awesome time to get Mickey's autograph without having to wait in line in the parks. Make your reservation for Surf's Up! Breakfast with Mickey and Friends at Disney's PCH Grill at the Paradise Pier Hotel and you will have a blast!
As you can see, there are tons of options for a Character Dining experience. Reservations for all Character Dining is available 60 days in advance, and they do book up so call as soon as you can to get the best time for your family. Get Away Today  has discount Disneyland tickets and discount Character Dining tickets, and when you book your Disneyland packages through them, use promo code THRIFTYNW to get an additional $10 off your package. You can also call in to speak with an agent at 855-GET-AWAY.