Disney Genie Plus – Everything You Need To Know About It For The Perfect Trip!
This post may contain affiliate links and I may be compensated for this post. Please read our disclosure policy here.

Disney Genie Plus – Everything You Need To Know About It!
Recently there have been some big changes made at the Disney parks. You may have heard that Disney has discontinued the MaxPass and FastPass programs and replaced them with the new Disney Genie Plus program. Disney now offers Disney Genie (a free planning tool) and Genie Plus Disney (the paid upgrade service), and we have all the details for you here to help utilize both of these for the best Disneyland trip you can plan.
What is Genie Plus?
While Genie Plus is a paid upgrade to get on rides faster, Genie alone is a different service, and then there are also Lightening Lanes (also a paid opportunity to get on riders faster, but different from Genie Plus). As a result this can all get a bit confusing, so we will break down all the details you need to know about all three, but primarily the Genie Plus Disney parks option (and for both Disneyland and Walt Disney as there are some differences between parks) here.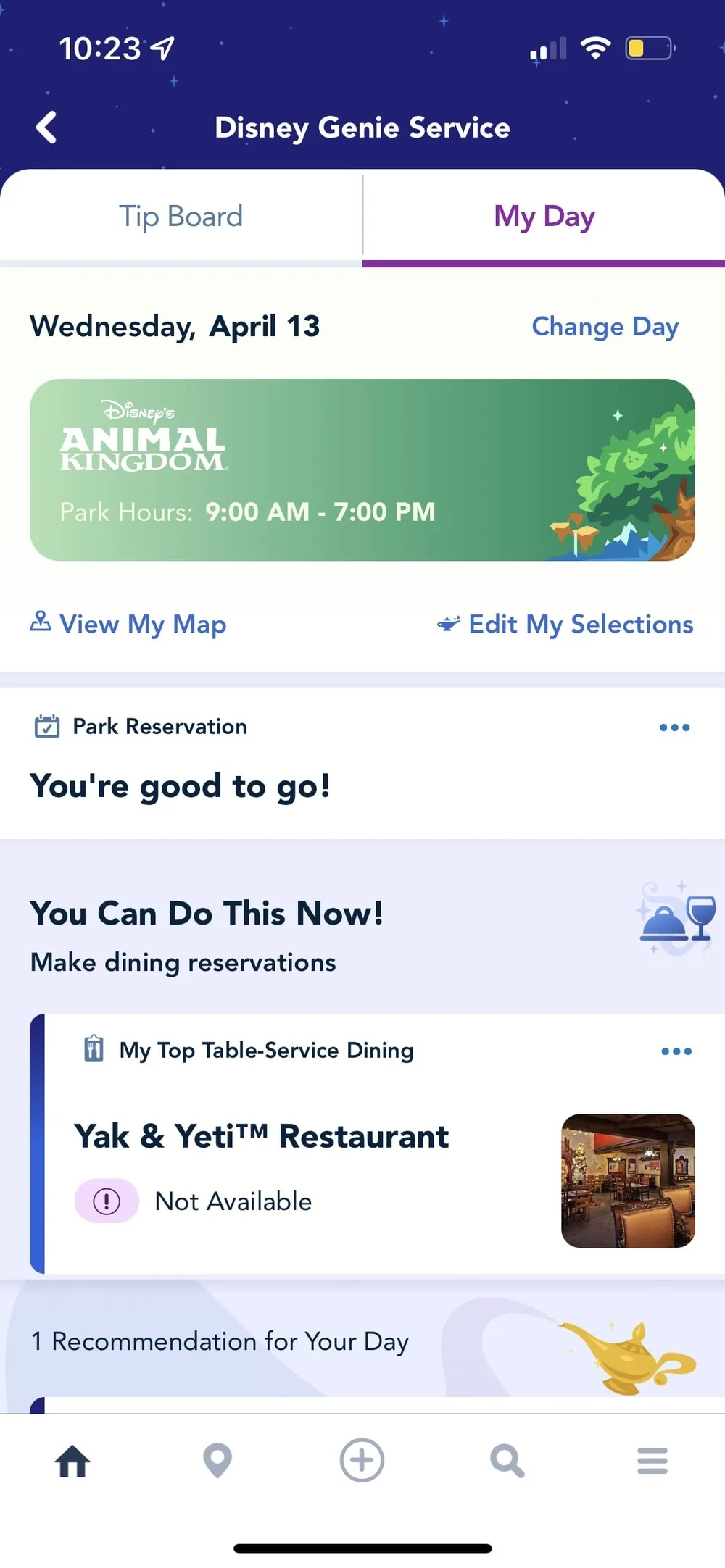 What is the difference between Genie Plus and Genie?
You may have heard the terms Disney Genie and Disney Genie Plus tossed around like they are inter-changeable, but they are actually two different services.
Disney Genie is actually the itinerary-building app you will find from Disney, and it is free to use to plan your Disney vacations.
Disney Genie Plus is the paid service that allows you to make reservations for rides, rather than standing in the regular stand by lanes. It is similar to what use to be MaxPass. There are other things included with it too, and we will discuss those below, but that is the primary benefit.
There is a third term that you will want to understand, and that is the new Lightening Lanes. Lightening Lanes is another ride reservations system that is used just for the most popular rides in each park (so this is similar to to old FastPass lanes you used to be able to get in for popular rides, but now you will have to pay for it per ride if you use it). Prices will vary by time and ride you choose.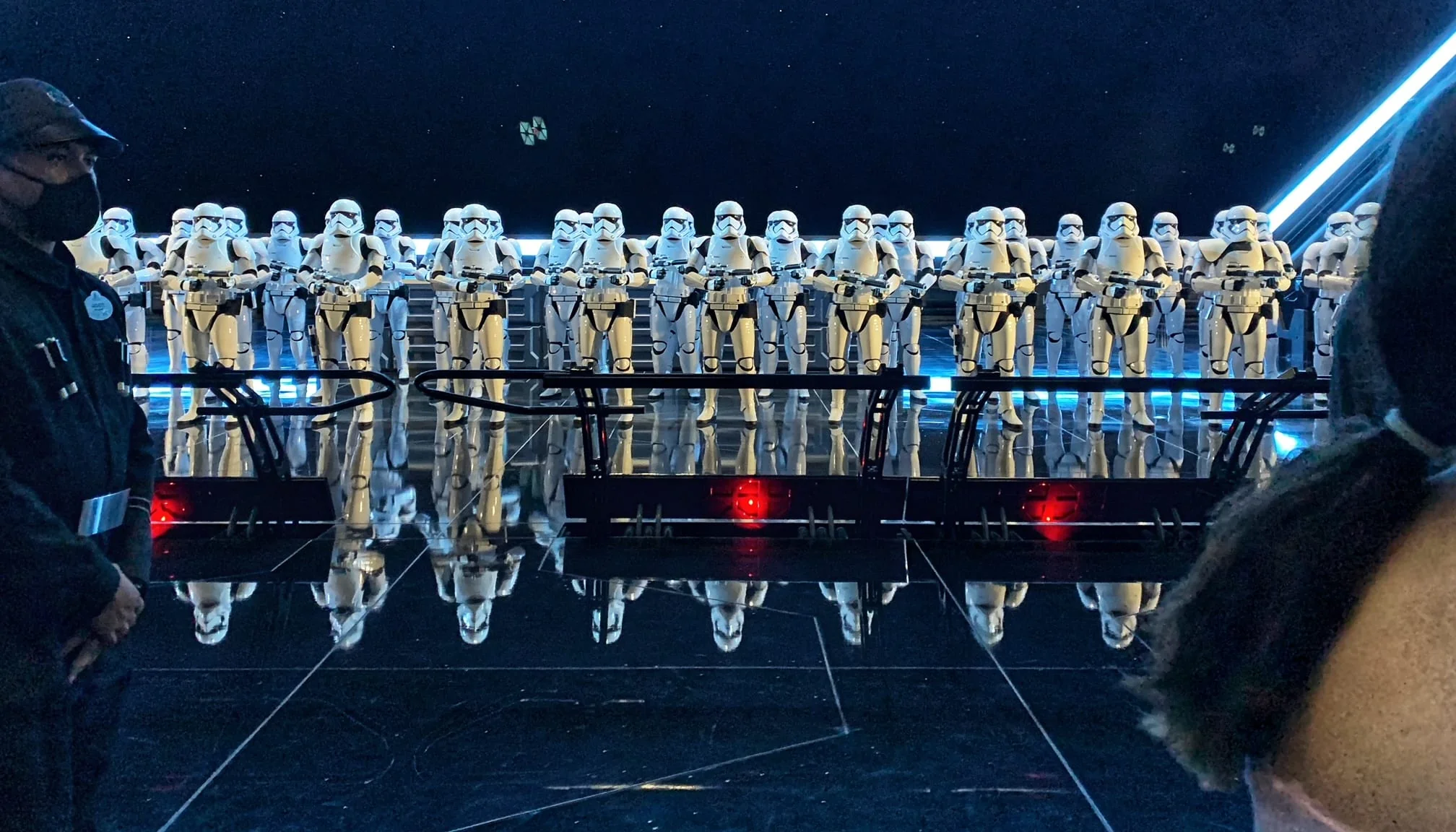 Does Genie Plus Include Lightening Lane?
Yes, Genie+ will provide you access to the Lightening Lanes reservations for most rides, with the exception of a few of the largest rides in each park. These are only available through the stand alone Lightening Lane reservations.
Is there a difference between Genie Plus Disneyland and Genie Plus Disney World?
Yes, you will find that the cost, and rides + extras included vary from WDW to Disneyland.
Genie Plus Disneyland – Cost is $20 pp per day, and does include PhotoPass.
Genie Plus Disney World – Cost is $15 pp per day, and does not include PhotoPass (WDW has a service called Memory Maker you can add on at an extra cost if you want the photos).
Both parks exclude a few of their biggest attraction rides (mainly the ones that were managed by virtual ques) from the Genie+ program.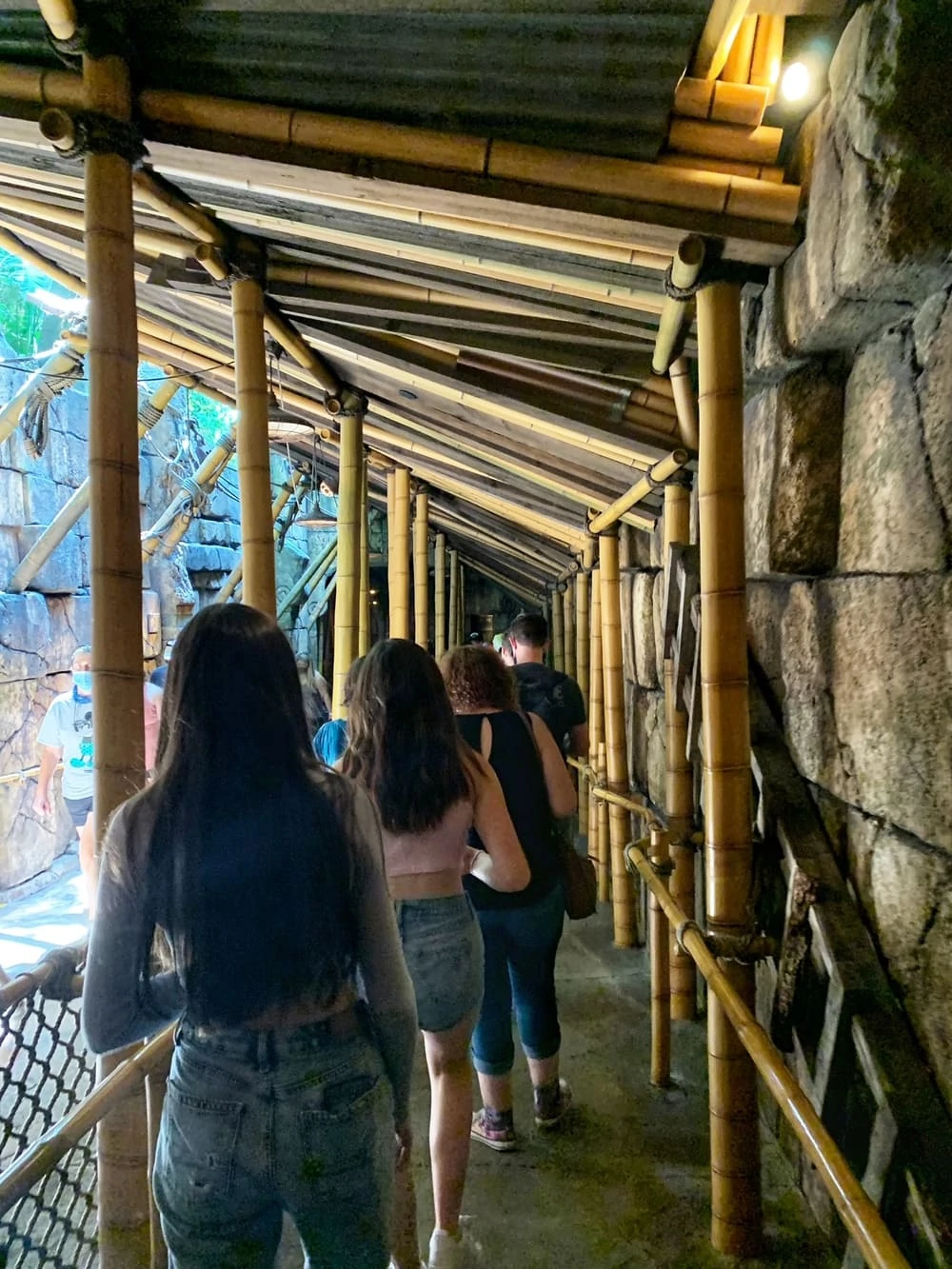 How Much Does Genie+ Cost
As mentioned above it will be $20 pp per day at Disneyland and $15 pp per day at Walt Disney World.
Lightening Lane stand alone purchases will generally run you between $7-$20 per person, per ride (depending on wait lines, ride, etc.).
Genie+ can be added to your Disneyland tickets as an upgrade, or it can be purchased separately. Genie+ is available on all of the Get Away Today 2 – 5 day Park Hopper and 1-Park per Day Disneyland tickets, including the Extra Day Free tickets!
While this does not change the cost for Genie+ (it is the same as if you were purchasing at the park), you will have the convenience of having it already tied to your tickets – so saving you time and hassle. Additionally, you will save money on your Disneyland tickets upfront with the Get Away Today discounted rates.
If Genie+ is added to a ticket when you purchase your tickets, it must be added for each day of the ticket. If you do not want to upgrade all of your park days with the Genie+, or aren't sure if you want to add Genie+ yet, it can be added easily once you are at the Disneyland Resort too. This is the best option if you think you will want to use it just for a portion of your visit.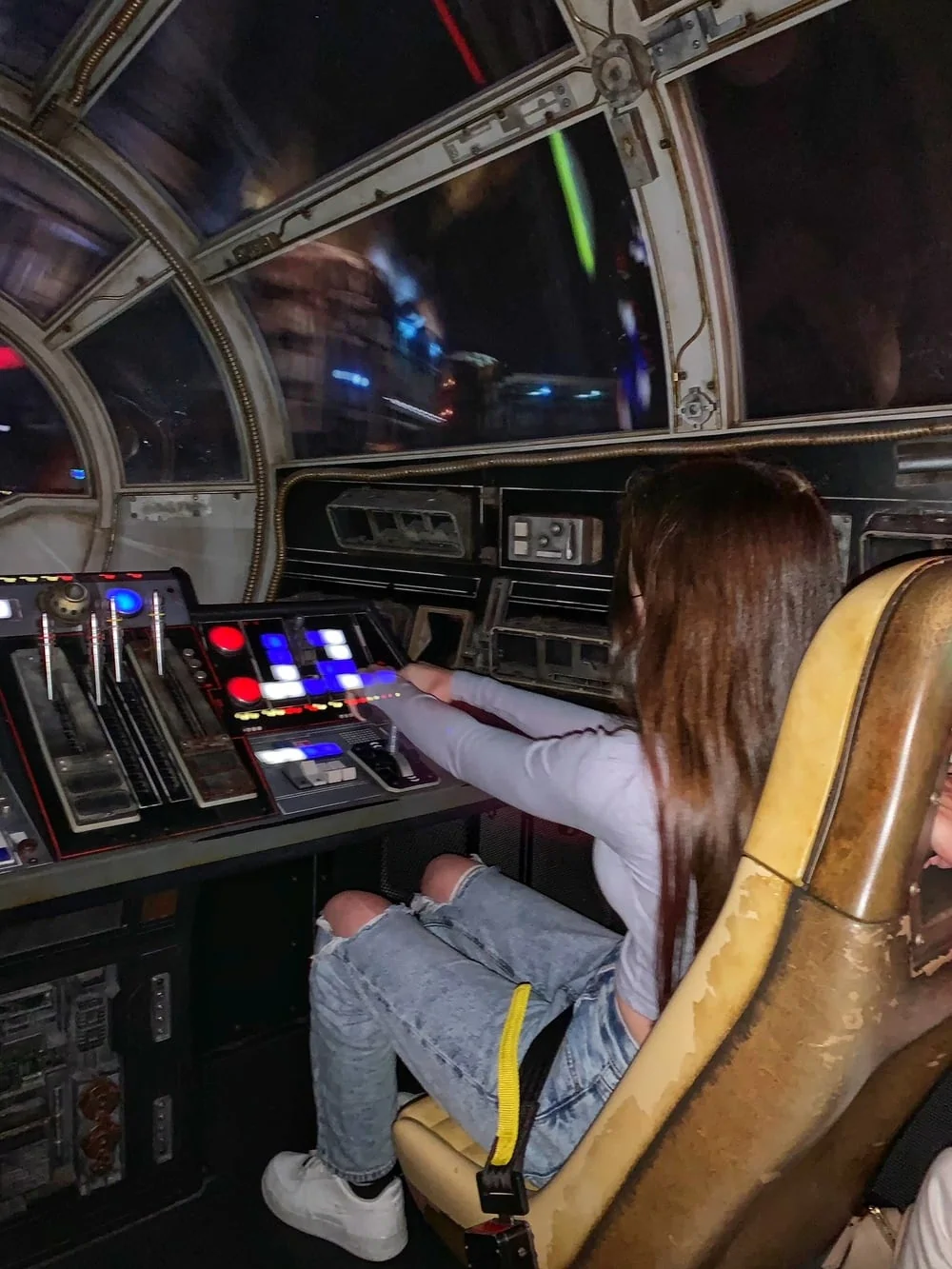 How Does Genie+ Work?
You will use the Disney Genie App in either your Disneyland app or Walt Disney World app. Once you have those installed you will be able to go to Disney Genie service in your app, and select your day to make reservations. Note you will need to have your tickets connected and park reservations made, and then wait until 7am on the day of your reserved visit.
The reservation options should pop up for you in Disney Genie under your tip board. You will only be able to book the next available selection. You will then be able to book your next Genie+ attraction reservation once you've scanned in at the touchpoints of your first ride.
Here are tips you will need to know to use the Genie+ at Disneyland and WDW:
1.Genie+ and Lightening Lanes are similar, but different. Genie+ includes most of the Lightening Lanes, but not all. The larger rides that have required a virtual que, will only be available as a Lightening Lane purchase, or stand by que.
2. It is now Available to Purchase With Your Tickets Ahead of Time (see details above).
You can also purchase it separately from your tickets, through the Disney Genie App when you arrive.
Pro Tip – Be sure to have the Disney Genie app installed, and ready to go, so you can connect your park ticket and start reserving your Lightening Lanes starting at 7am the day of your visit. 
3. Genie+ Comes with PhotoPass at Disneyland – Big Perk!
One big perk is that when you purchase Genie+ for your Disneyland trips is that you get PhotoPass included. This means you get unlimited downloads of any pictures taken of you that day. The PhotoPass alone is worth the $15 a day, so you are getting an incredible value with Genie+.
4. Can Genie + & Lightening Lanes Sell Out? 
Yes, both can sell out, and sometimes early in the day for the more popular rides, so you will want to plan your day out early to utilize it best.
5. We're guessing you have figured this out by now, but you need a smartphone when using Genie+. Your Disneyland app or Walt Disney World apps also needs to be totally updated in order for it to work properly. If not everyone in your party has a phone/smartphone, no worries! You can connect all your reservations to one phone, so one person in your party can be in charge. Just add everyone in your party to your app ahead of time, so you are ready when you want to start reserving rides.
Pro Tip – If you are going to use Genie+, we recommend that you bring a portable battery charger with you to make sure your phone stays charged all day. It will be a big disappointment if you pay for the service and your phone battery died and you lost access to it. Disneyland does have a couple of phone battery charger stations, where you can buy a portable charger – but those will run you around $30, so save yourself the hassle and extra cost, and come prepared with a fully charged phone and backup charging option.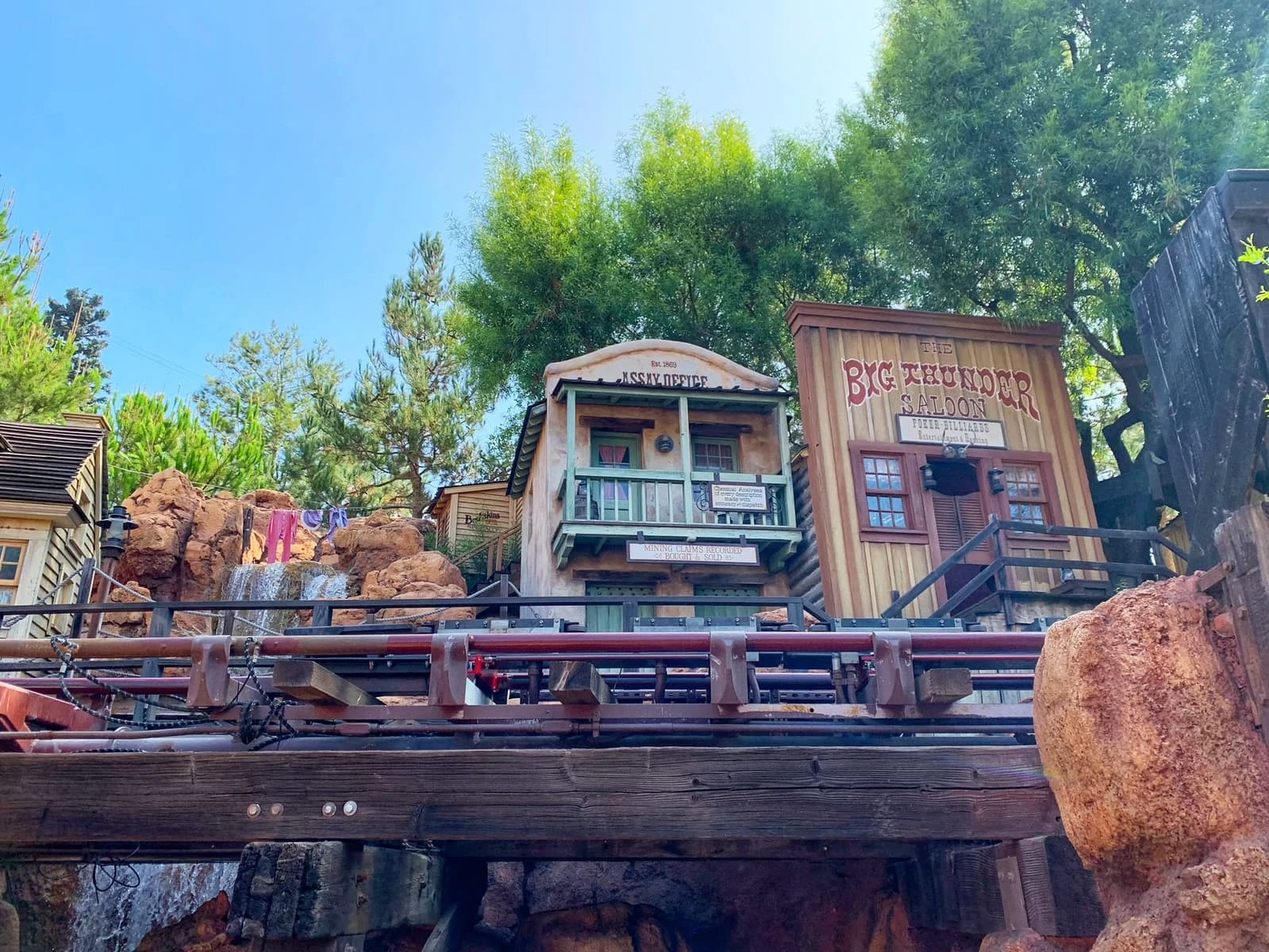 Tips for Using Genie+ ::
A couple of extra tips for using Genie Plus most effectively include –
Reserve the rides that are most popular as early as possible, as they can run out of Genie+ options.
If you are on in line for a ride that breaks down, or is shut down for any reason, you should see a multiple experiences option pop up on your app. You can now use that for any ride in the parks you want to, so I would suggest using it for the one with the longest wait time! If you do not see it automatically pop up in your app (it should) see a ride cast member and they can add it for you.
If you are getting Genie+, we recommend you use it with Park Hopper tickets. That is because you will be able to maximize the benefits of it by being able to hop between parks, to get the most for your money that day.
Check to see which park has early hours for the day you are visiting. Reserve your Genie+ first in the park that does NOT have magic morning hours for that day (because it is usually less crowded and you will have more options earlier in the day). Some of the bigger rides in California Adventure run out sooner (like Guardians of the Galaxy) so start with those.
It is important to mention that you definitely don't need to use Genie+ every day you are in the park. We recommend using it the first day you are in the parks to experience all your favorite rides that offer Lightening Lanes for it. And, during this first day take all the PhotoPass pictures you can for your download if you are at Disneyland! Not only will it save you money using it for just one day during your trip, but you will still get all the perks. Then you can do the park at a more relaxed rate other days of your visit.
When you decide to head to the park, book your Disneyland package with Get Away Today. They have discount Disneyland tickets and reduced hotel rates making your trip not only magical but affordable. Plus, you can use promo code ThriftyNW for an additional $10 off your vacation package. Give their agents a call at 855-GET- AWAY or go online to getawaytoday.com to book your package. Happy travels!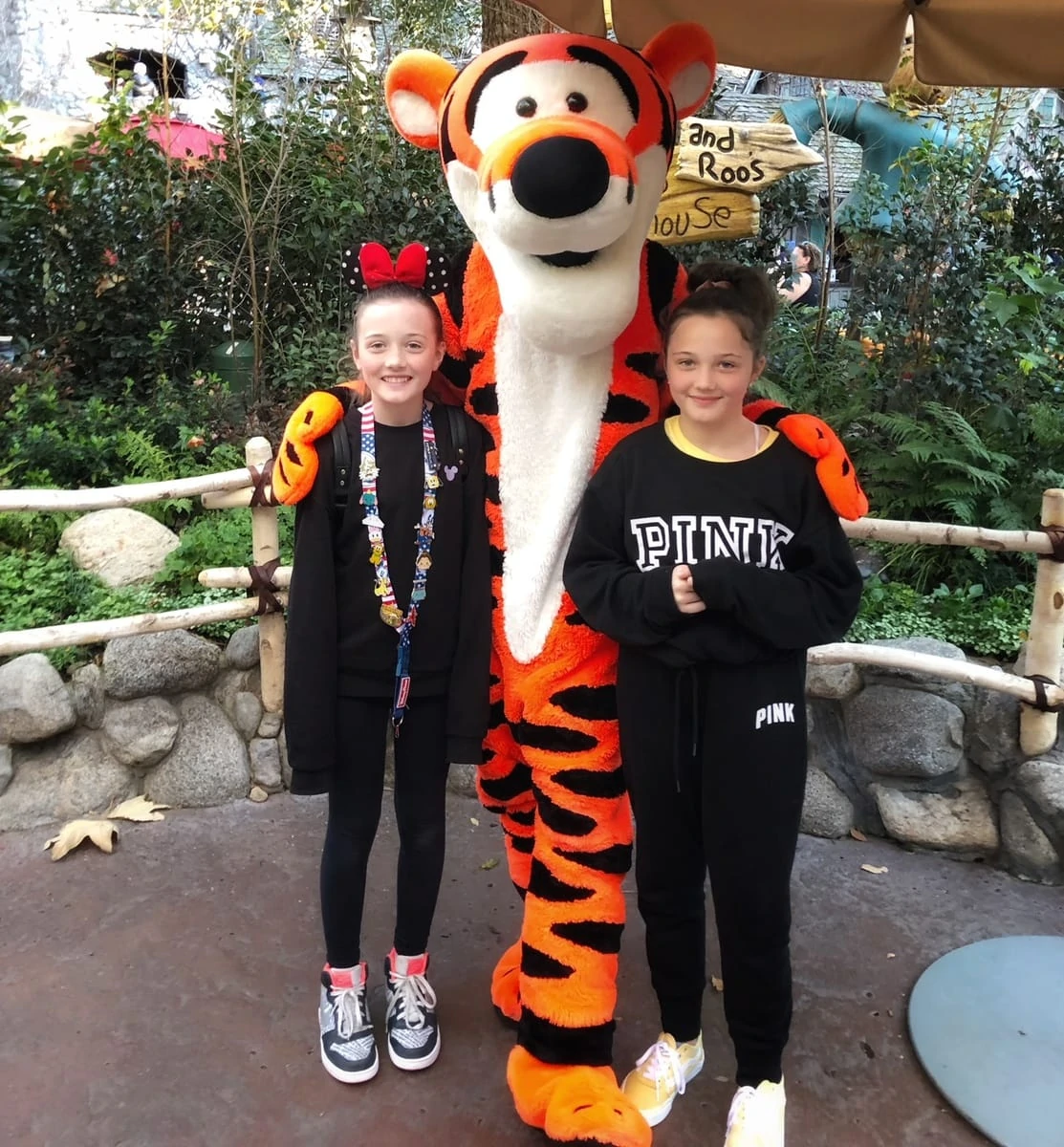 Genie Plus Review, Is It Worth The Extra Cost?
So far we are hearing some early mixed reports about experiences using Genie Plus. We have looked to our partners at Get Away Today (who have tested the service a number of times now themselves) as well as other leading industry experts as to what peoples experiences have been so far. We recently got back from an early Spring trip to Walt Disney World to get our feet wet using Genie plus, so we can come back and report what our personal thoughts are as well. Some people are raving about how much they love it, and many are calling for the parks to bring back the Fastpasses. For us it was not worth it a) because we are not early risers – if you are, then you may love it and b) we were there on a high capacity week and the ride options sold out swiftly and it was hard to get passes for the rides you want and c) you can only use it once per ride per day, and there are a few rides we like to do more than once.
Others have said they really love it though. We asked the Thrifty Northwest Mom audience, and you can read some of the feedback people gave about using it at both Disneyland and Walt Disney World here. 
Disney park tickets are already expensive, so it is frustrating to have to pay more, but at the same time you have to ask the question, "if I am paying this much for a vacation do I want to pay a little extra to make it better"? It will add up, depending on how many people are in your party, how many days you want to use it for, and if you plan to pay for the bigger rides in the Lightening Lanes too. It can add up pretty significantly, depending on your answers to those questions (for example on Thrifty NW Mom reader spent an extra $400 for her party to get it for 2 days).
Obviously Disneyland is the Happiest Place on Earth, how could it not be? The food, the rides, the shows, everything is just loaded with magic! Not only is Disneyland one of our favorite places to travel to, but Get Away Today is our favorite way to book our trips. They have discount Disneyland Tickets and a Best Price Guarantee on their packages, so you know you are getting the best deal. Plus, on the rare chance you find a cheaper price somewhere else, they will beat it. You can even use promo code ThriftyNW to get an additional $10 off your hotel and tickets package.
Be sure to check out our Disneyland Deals page too, for LOTS of tips on how to save the most on a Disneyland Trip!