Visiting Northwest Montana – Train, Fly or Drive?
This post may contain affiliate links and I may be compensated for this post. Please read our disclosure policy here.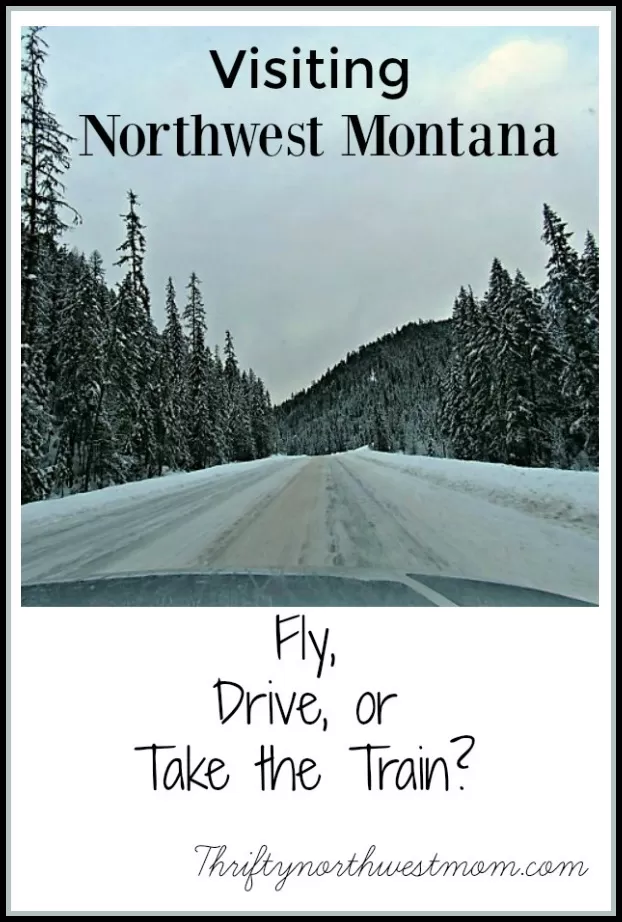 Best Ways To Get to Northwest Montana from the Pacific Northwest
We shared recently about the top ten things we loved most about visiting Northwest Montana in the winter. We saw a great response to that article and so we wanted to share with you more information on "the best ways to get to Montana". Since Montana is not technically the Northwest, I think it can get overlooked sometimes as a convenient vacation destination from various areas in the Pacific Northwest. With all of the outdoor activities Montana offers and the fact that it is a reasonable drive, short plane flight, or leisurely train ride away, we think it is a great location to consider!
We will break down some of the pros and cons of each type of travel here, so you can decide what is the best mode of transportation is for your family from the Pacific Northwest to Northwest Montana.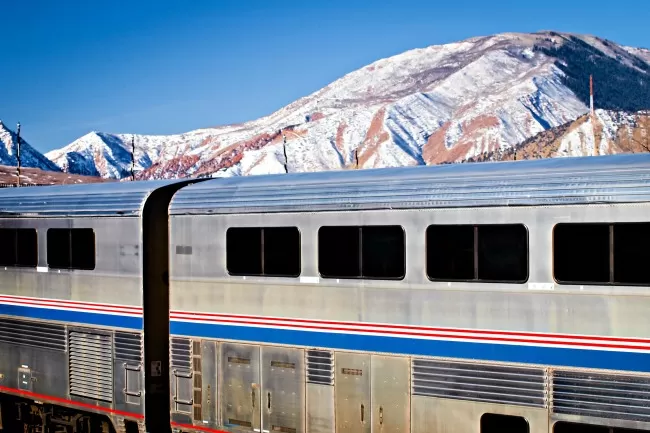 Taking the Amtrak Train from Seattle to Whitefish, Montana is a very popular way to travel to the area. When it comes to train travel, there are two primary ways to travel. You can book a coach seat (sit in an upper car with others) or a sleeper car (have some privacy and a bed to fold down). The coach seats can be an affordable option, but I recommend a sleeper car if you're traveling with kids.
Traveling in a sleeper car is one of those things that has been on my bucket list for some time now, so we decided to take the plunge and book a sleeper car on our recent trip to Montana. Initially it felt pricey, but after considering that it included the sleeping car and the meals, that price seemed much more reasonable.
The Amtrak has a route from Seattle to Chicago, which stops in multiple locations along the way, including Whitefish, Montana. It's called the Empire Builder. We booked a family sleeper car and saw it as a way to extend our vacation a bit. The sleeper car cost us around the same amount as it would have cost us to purchase plane tickets for our family, but if you book far enough in advance it can be much cheaper option than plane travel. Dinner and breakfast were included with the sleeper car (all meals are included –  those are just the meals that occurred during our travel time). As a result, we saw it as a way to get an extra day out of the vacation without the added cost of food and hotel for the trip over.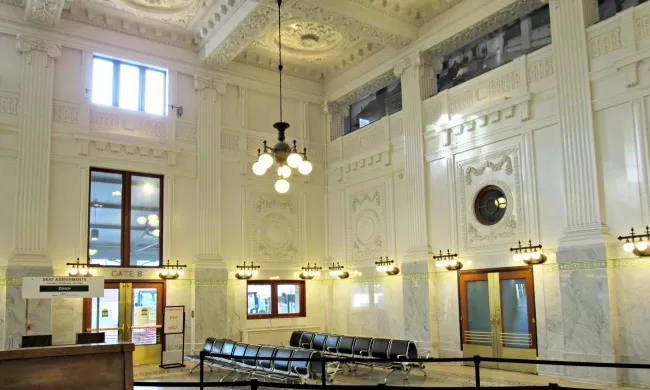 We boarded at King Street Station in Seattle (it is a beautiful building, but not necessarily easy to travel to during the time we needed to be there – rush hour). You could also board in Edmonds or Everett if you live in the North Sound area. If you decide to book a train trip, it's important you check the status of the train before heading out to board. That way you are not stuck waiting for long times if the train is not on schedule. Amtrak does offer multiple discounts, too, so be sure to check their deals page when you start to plan your trip.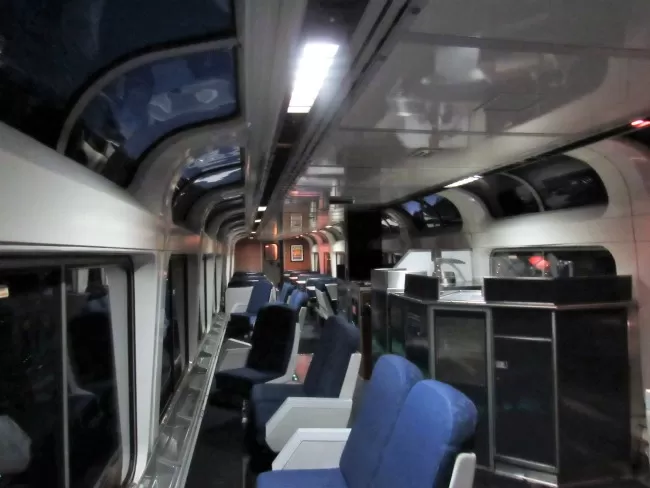 Here is a picture of the observation car once it was added. It was still dark out in the morning when I had the opportunity to visit, but I imagine it gets much brighter during the daylight!
For the first part of the trip from Seattle, there is no snack car or observation car. These cars are added in Spokane. There is a dining car, though. Generally you will need to make reservations, but if you have a sleeper car, there is an attendant that will handle all of that for you. On our trip, the train was not that full, so they allowed us to just stop in sometime during their open hours. They make all those announcements on the train.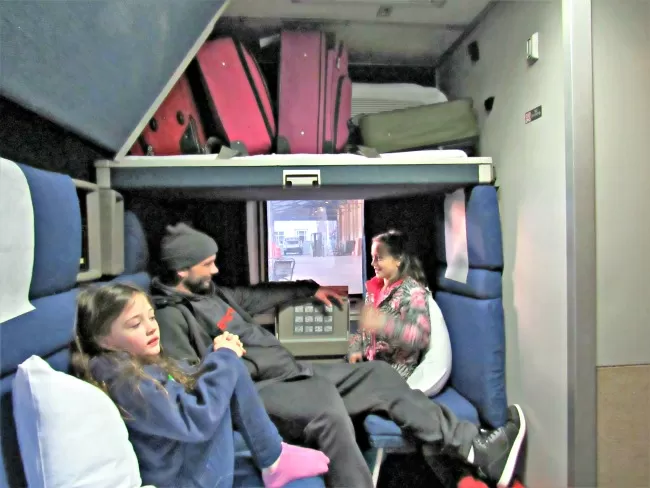 This picture gives you an idea of the size of the family sleeping car with my family in it. We could have checked luggage, but we chose to keep ours in with us. Both of the top beds folded down into an L shaped bunk.
Our sleeping car was smaller than I had imagined it online, but we were all able to fit into it with our carry on bags and get a decent night of sleep. We did wake to the news that train was behind schedule and we would be a few hours late getting in to our stop. Since we left at 4pm the day before and we were originally scheduled to get off the train at 7:45 in the morning in Montana, we did not think we would have much time for sightseeing. However, the delay did provide us some time at the end of the trip to see some of the Montana landscape from the train and that was nice.
The train will bring you into the Whitefish, Montana train station (train travel must be a popular way to get to the Kalispell / Whitefish area as I heard this was the busiest train station in all of Montana)! It is a very nice train station, though, and we found it to be an easy spot to get off. It is a 5 minute walk to downtown Whitefish so you can immediately grab great coffee and food. You can also arrange with rental car agencies, like Budget car rentals, to have a car waiting for you at the train depot. They will provide you a combination to access the keys to your rental and it will be waiting in the parking lot for you.
You will also want to call your hotel ahead of time to find out if they offer shuttle service to pick you up from the train station and if they offer local shuttle service around the area. This will help you determine if you need a rental car or not. We stayed at the Hampton Inn in Kalispell, Montana and they did offer local complimentary shuttle service, so perks like that will help you determine if you need a rental car or not (You will want to decide if are you planning to head out of the immediate town area or if you will be staying in town only, etc.).
Tip – Be sure to have small bills in cash on you, so you can tip your food service and car attendants.
Pros: 
No one has to drive – you can all relax and enjoy the ride
If you like to meet new people, it's a fun way to meet people traveling across the country
You can look at it as a way of extending your vacation. There is a dining car for the the full trip, as well as a snack car and observation car that get added in Spokane. These are cars you can go to eat or watch the scenery and meet people.
If you get a sleeper car, you can take the night train and sleep much of the trip there. You will then arrive in the morning and not have to take up much of your time that first day with travel.
It's a fun way to see the landscape while traveling. Be sure to pay attention to the hours that it will be light for your trip, so you know ahead of time what sightseeing you will be able to do in daylight hours
Cons:
It takes longer then a car
You are at the mercy of the train's schedule. Sometimes routes are not on schedule, or trains can even get cancelled, so you will need to be prepared to possibly be flexible in your travel plans
If you do not get a sleeping car, sleeping can get tough and we did find there were lots of folks who were drinking and got a bit rowdy in the evening on our train
You can only get off at a few stops, so you are on the train most of the time. If you are someone who likes regular fresh air stops, or you get claustrophobic, it might not be the best fit for you
Each train only has a couple of family sleeper cars, so it may be hard to reserve these cars during peak times of travel. You will want to consider booking early to make sure you get a sleeper car no matter when you plan to travel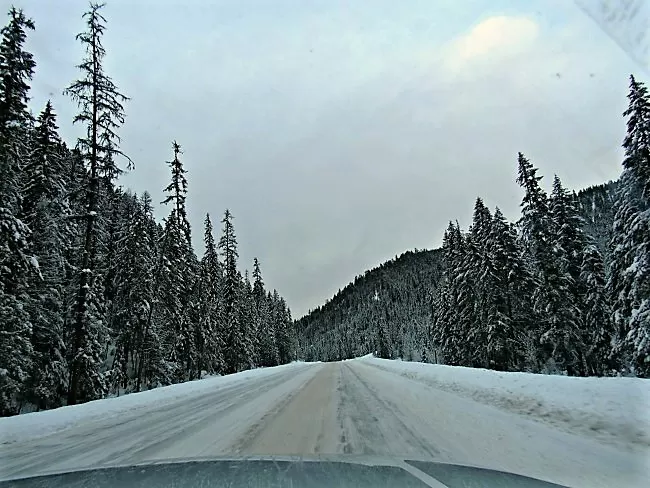 Driving To Northwest Montana –
The drive from the Kalispell Montana area to Seattle is just over 8 hours according to Google. I think a 9 hour trip is more realistic, depending on how often you drive. We recently drove home from our Montana trip (after taking the train from Seattle to Montana). During our trip, Montana was seeing blizzard conditions and Seattle had a large snow storm (for what we typically see), so our trip took over 10 hours. However, we stopped for dinner and were driving in unusual weather conditions.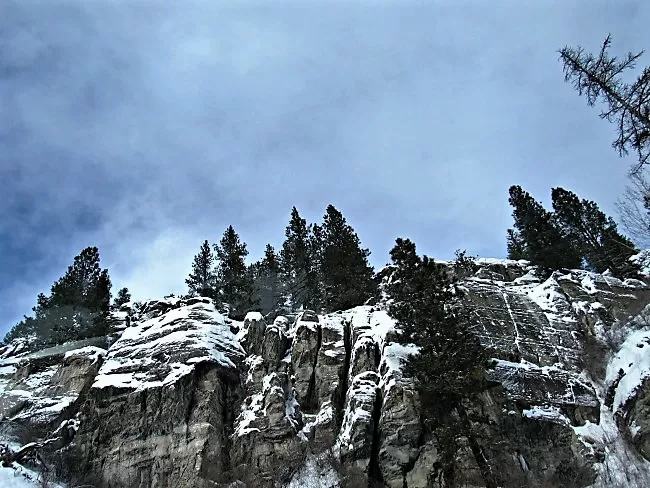 My personal preference is to drive, mostly because I liked being able to make the trip at our own pace. I also enjoyed the beauty of the drive (we headed home early afternoon, so we got to see most of the Montana drive before it got dark).
Tip – you can use a gas estimator (like on Map Quest or other sites) to get a good idea of what your gas costs will be before leaving. Plan your trip to stop at the store for your gas rewards before you leave Washington (ie., Safeway or Fred Meyer) and you can save even more!
Pros:
Most affordable way to travel from Seattle to Northwest Montana if you have a reliable vehicle
You will have a car while you are in Montana, without having to worry about a rental car
Most convenient way to travel if you are packing larger equipment (like skis and snowboards)
Much of the drive has beautiful scenery
If you like road trips, we found it to be an easy drive (freeways or highways all the way over)
You do drive right by Silverwood Theme park, in case you want to head over in the summer and turn it into a longer vacation
Cons:
You will want to make sure you have 4 wheel drive or chains in the winter. You will cross 3 passes on the route we took
If you are driving in the summer, air conditioning will be a nice perk
Someone has to be the driver
Driving conditions can get difficult in the winter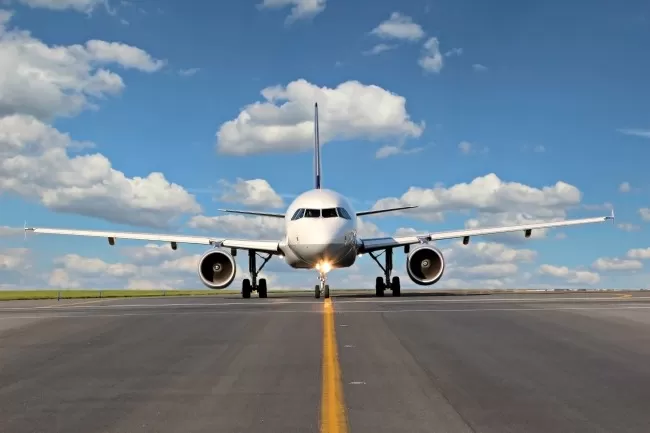 Flying to Northwest Montana –
If you are all about the shortest way to get to a location, then flying may be the best option for you. It will be the shortest trip. The actual flight time is around 1 hour and 15 minutes for a direct flight. Assuming you get to the airport 2 hours earlier and 30 minutes travel on both ends, you are looking at around a 4.5 hour trip.
As far as flights between Sea-tac and the Kalispell airport, Alaska Air operated by Horizon offers direct flights between SEA and Glacier Park International Airport in Kalispell (FCA). When we were looking, flights where just under $300 per person. Right now, it looks like they are closer to $500, so it can add up quickly if you are traveling with a family. Add on to that the fact that you will need a rental car to get around once you are there, this mode of travel will not be cheap. As mentioned in the train travel section above, some hotels offer complimentary shuttle service, so be sure to check on that when deciding if you need a rental car or not.
You can check current flight prices
here
.
Pros: 
Fastest way to get from Seattle to Kalispell
Allows more time in Northwest Montana to play, so you could save on the number of nights you need a hotel
Won't have to worry about the condition of the roads or passes to get in or out of Montana during the winter (but severe weather conditions usually impact flights too).
Cons:
Most expensive way to travel from Seattle to Kalispell
You will need a rental car if you want to travel around once you are there
There is also a Greyhound bus route that will take you from Seattle to Kalispell, Montana. We did not see much value in that, however, as it was the same price or a bit more expensive, when we compared to the price of the train. Plus, the travel time was longer. At least on the train you can get up and walk around, eat in the dining car, etc.
If you do decide to head to Kalispell for a getaway, check out our recommendations on where to get good food and coffee while you are visiting the area.
Disclosure – Discover Kalispell sponsored this post. All thoughts, opinions and content are 100% my own. 
Save
Save