Chinese Chicken Salad Recipe: Easy!
Are you looking for a healthy chicken salad recipe? Not only is this one healthy, but its a simple chicken salad recipe too, and can be made ahead of time. This Chinese Chicken Salad in a Jar recipe is one you will want to add to your meal rotation for sure! Its not only simple, its also delicious and affordable. The thing that we love the most about this recipe is that you make them in mason jars. This way they can be grabbed easily for lunch on the go, or enjoy them at home.
It would also be a great idea for a luncheon or baby shower. Make them ahead of time, then arrange them on the table with the dressing for folks to add themselves. I love to use the Jar recipes to take to those that need meals as well. If you have a friend who is under the weather, or maybe just had a baby, etc. you can make a jar for each person in their family and deliver to them. They can either eat it that night or the next.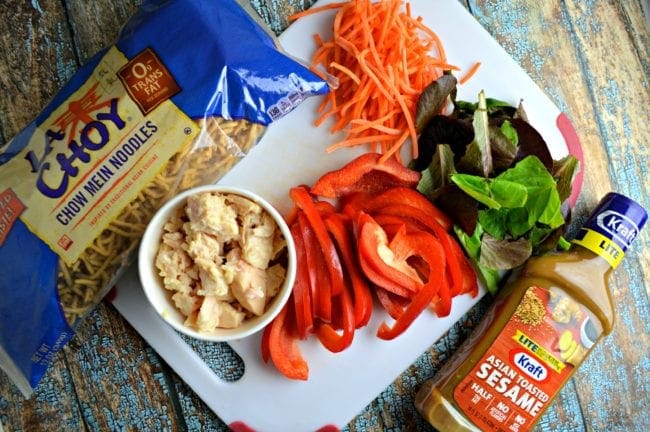 There are only 6 simple ingredients needed! This recipe will make 4 pint jars. Here is what is needed, and how you make it.
Ingredients:
1 cup carrots, julienned
1 cup red bell pepper, cut into thin slices
2 cups romaine lettuce (or your favorite lettuce, I used a red and green romaine mix)
1 cup chicken, cooked and chopped
1 cup chow mein noodles
Asian Sesame Dressing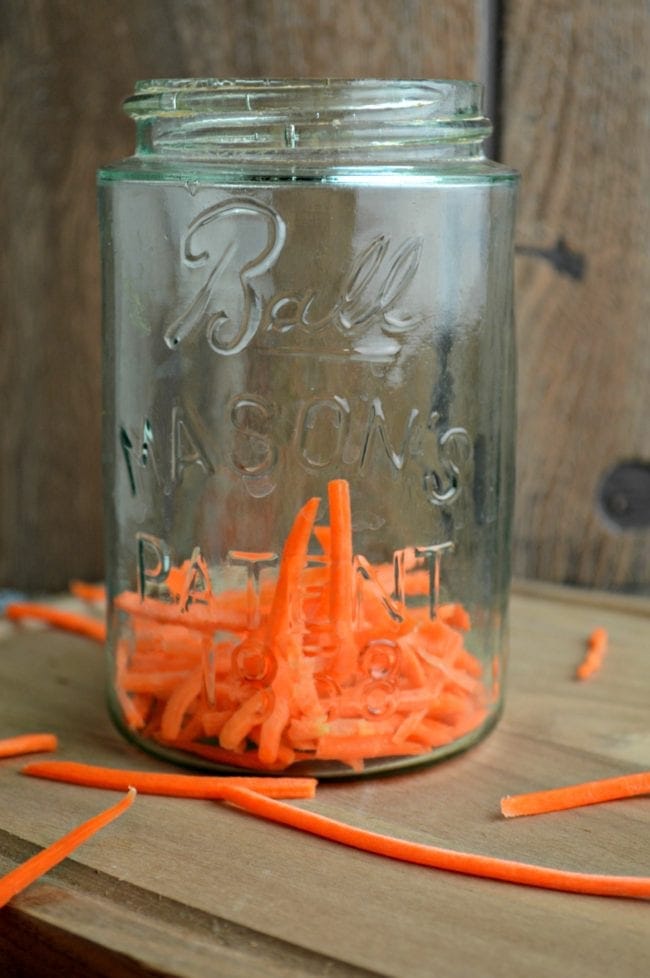 In each clean pint-sized mason jar (recipe will make 4 pints or 2 quarts), add 1/4 cup of carrots.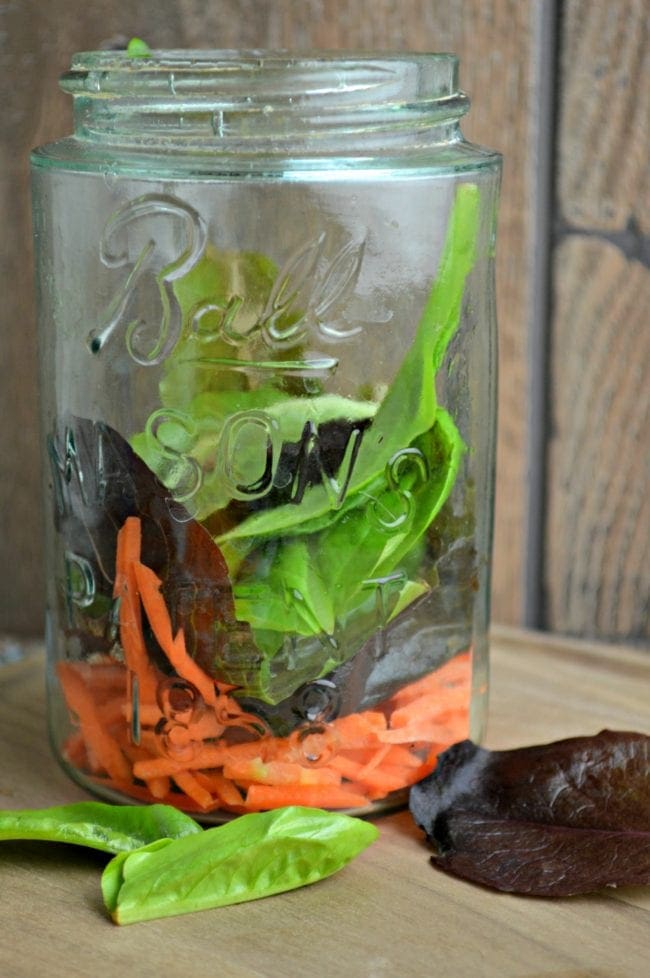 Add 1/2 cup lettuce leaves to each jar, use a spoon or fork to condense the lettuce and carrots to the bottom of the jar.
Add 1/4 cup red bell pepper to each jar.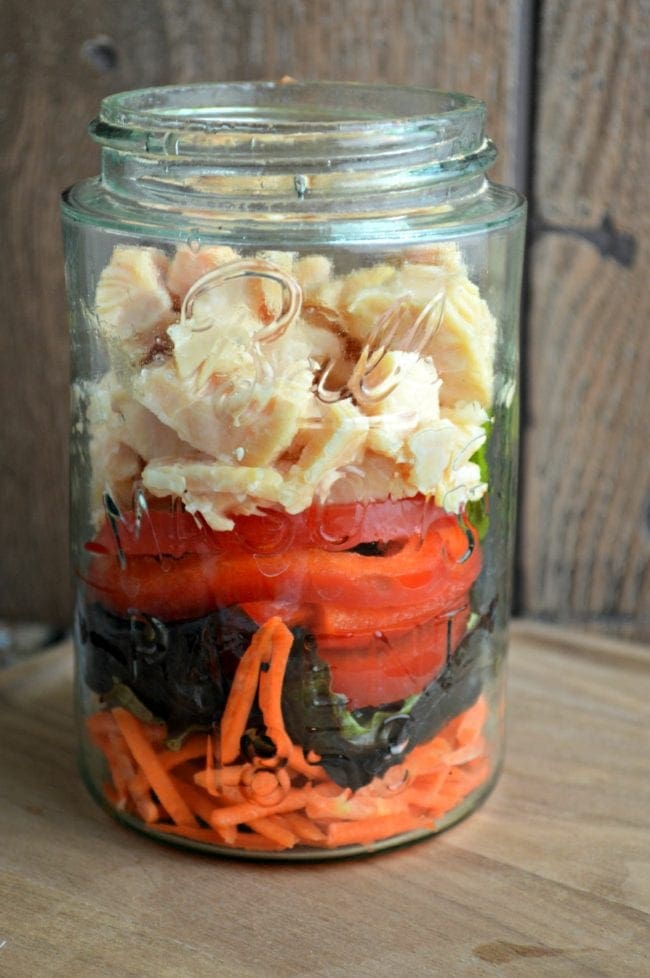 Add 1/4 cup of chicken to each jar.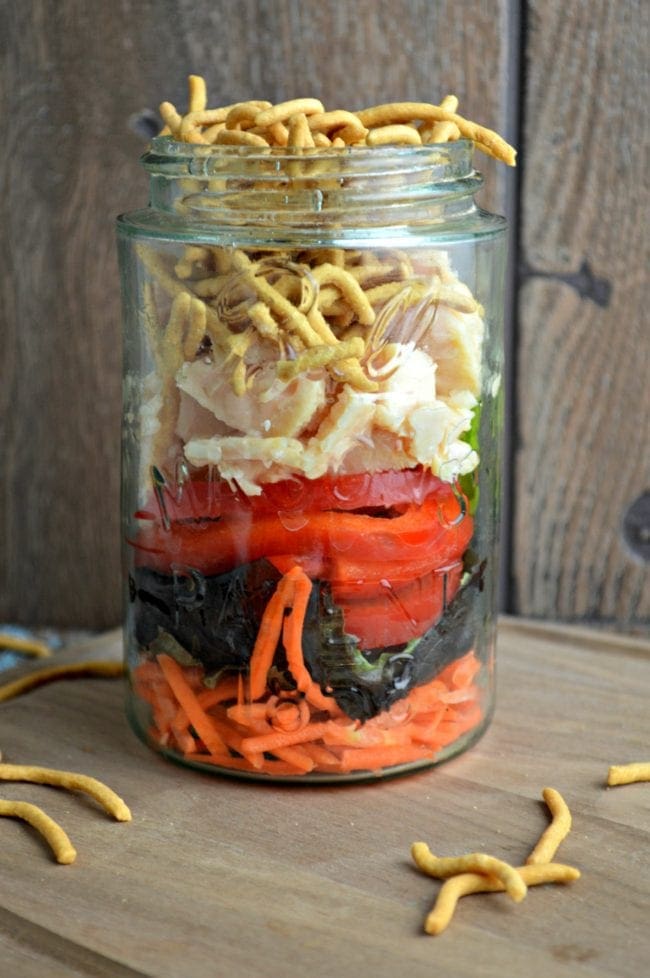 Sprinkle about 1/4 cup of chow mein noodles to fill up the jar the rest of the way.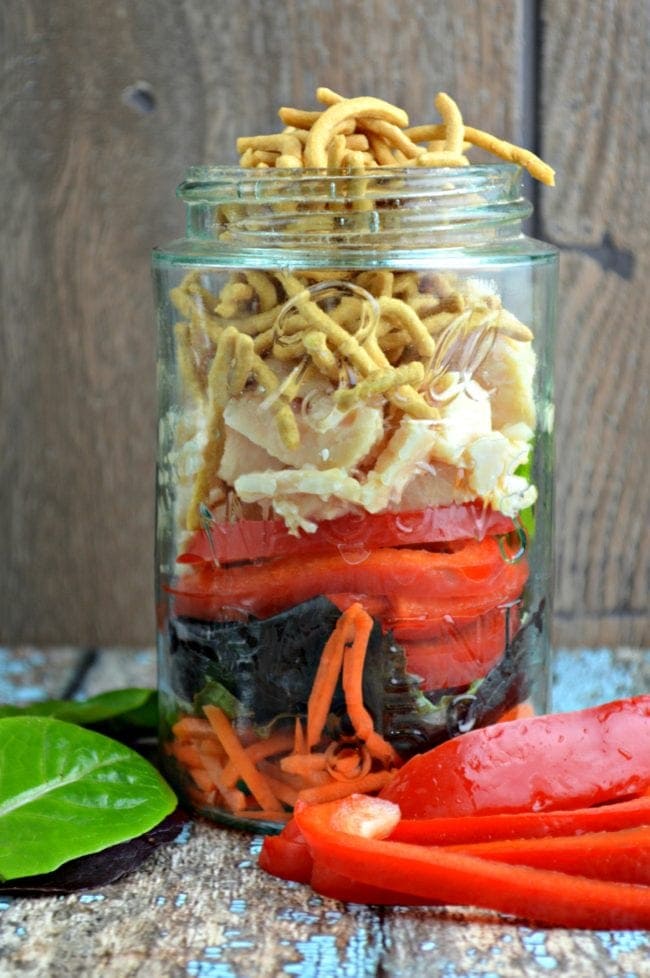 Place a lid on each jar and store in the fridge until ready to consume (enjoy within a few days).
It is such a beautiful meal, that it would be a great option to bring to a friend who may be sick, or just had a baby, or any other reason you can think of!
Store them in the fridge for a up to a few days, or enjoy right after you make them (fun way to serve salad at a party too)!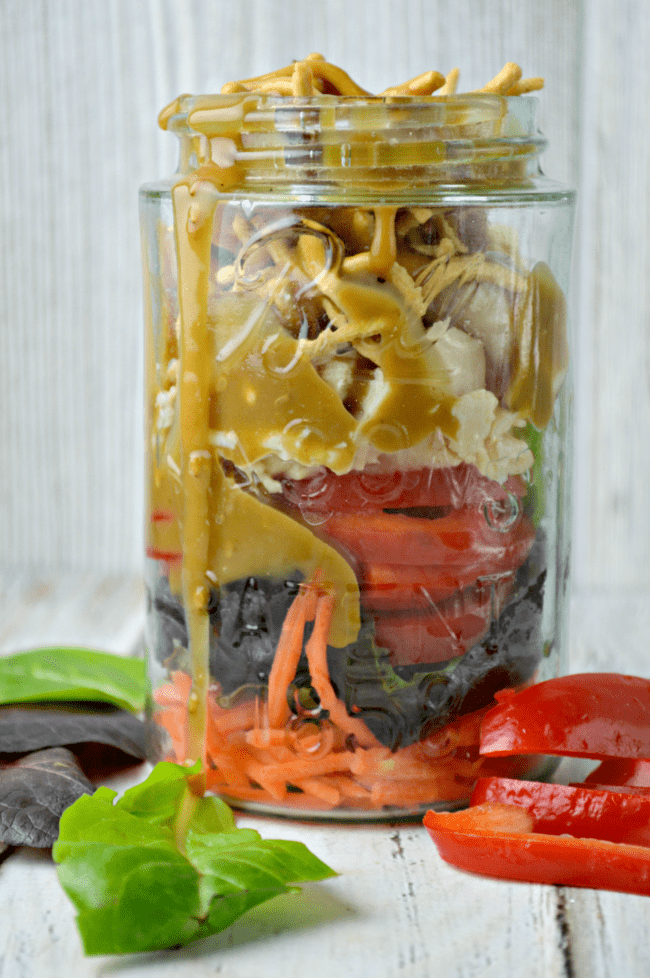 When you are ready to eat, place some of the Asian Sesame Chicken Salad Dressing into the jar. If you plan on taking your salad to go, you can also place a bit of the salad dressing on the bottom of the jar before adding the rest of the salad ingredients.
EasyRecipe
You might also be interested in: