Easy Caprese Salad Recipe Ideas – Healthy, Delicious & Quick To Make!
This post may contain affiliate links and I may be compensated for this post. Please read our disclosure policy here.
Easy Caprese Salad Recipe Ideas – Healthy, Delicious & Quick To Make!
One of my favorite quick and simple meal or side dishes to make is a Caprese Salad. They are particularly delicious as we near the summer months, and the ingredients are in season, but I will eat them year round. It is my go to meal in the summer months though (I eat them multiple times a week). They are healthy, but taste like candy to me!
What are the Ingredients for Caprese Salads?
Caprese salads are basically made of 3 ingredients and dressing. There are a number of variations where people will add chicken or pasta, but the traditional Caprese salad recipe is very simple. You just layer tomatoes, mozzarella and basil, and drizzle your dressing over the top (I love to add a little sprinkling of sea salt too).
The key to this salad is fresh and in season ingredients, for the best burst of flavor with each bite. You want to use fresh mozzarella (the kind that comes in water and is usually found in the deli areas, not shredded). A good olive oil, and balsamic vinegar will really highlight the rest of the flavors. This is one of my favorite things to order when out at a nice restaurant and it's so easy to make at home. With only three ingredients required, plus dressing, it is a fairly affordable salad too (especially if you grow tomatoes and basil yourself)!
Come spring, I start growing the basil plants on my patio, since I eat this salad so often. I have a few herb pots, and most of them are full of basil. I also keep my favorite olive oil and balsamic glaze (I prefer that over the vinegar, but we will talk more about that below) in my pantry, and then all I usually need to grab all summer is my tomatoes and cheese. I like to buy those fresh, so will go out for those a couple times a week.
I like to have the ingredients on hand so I can throw one together for lunch or as a quick side salad with dinner. I like to buy living basil in the summer or grow it in my herb garden, and I can stretch it across multiple recipes to save money too.
How To Make Caprese Salad
Caprese Salad can be made a few ways. The traditional style is to slice tomatoes and mozzarrella cheese and layer them with the basil. We share that recipe below.
However, my favorite way is to make a Caprese Salad with Cherry Tomatoes, as you can just toss it all together without little prep involved, and be ready to enjoy. But before we get into some different Caprese salad recipe ideas, lets talk about the dressing.
Caprese Salad Dressing Recipe
Caprese salad dressing can be as simple as drizzling olive oil and balsamic vinegar over your salad when it is ready. Since there are so few ingredients for this salad, again you will want to use high quality options (make sure you are using an olive oil and balsamic that you like to to taste on their own, not just cook with).
Some people like to get a little fancier and add garlic to their dressing. You would use minced garlic, and add it to the oil and balsamic (salt and pepper to taste) and shake up well before serving).
My very favorite way to dress my Caprese salad by far though, is to use Balsamic Glaze. I mean, for me, this takes this salad to a whole new level (this is probaby why I said it tastes like candy to me). There are a number you can buy right off the shelf in the stores. Some are much more affordable than others, so test them out to see what you prefer. My very favorite one is the FINI, but it can be pricier so I sometimes grab (find a number of options on Amazon here, if you are not familiar with Balsamic Glaze).
Once my salad is ready, I drizzle the balsamic glaze over the top and then drizzle some good quality extra virgin olive oil, and sprinkle some sea salt, and it is like some kind of magic. I cannot stop eating these salads!
Caprese Salad Cherry Tomatoes Recipe
I mentioned my favorite dressing to use above. Now this is my favorite way to eat it, is making this simple Caprese salad with cherry tomatoes recipe.
Caprese Salad with Cherry Tomatoes is my favorite as I can litterally toss this salad together in minutes and be ready to eat. That is my recent lunch bowl shown above, and I eat these regularly since I can have a meal on the table in minutes. Here is how I like to make mine.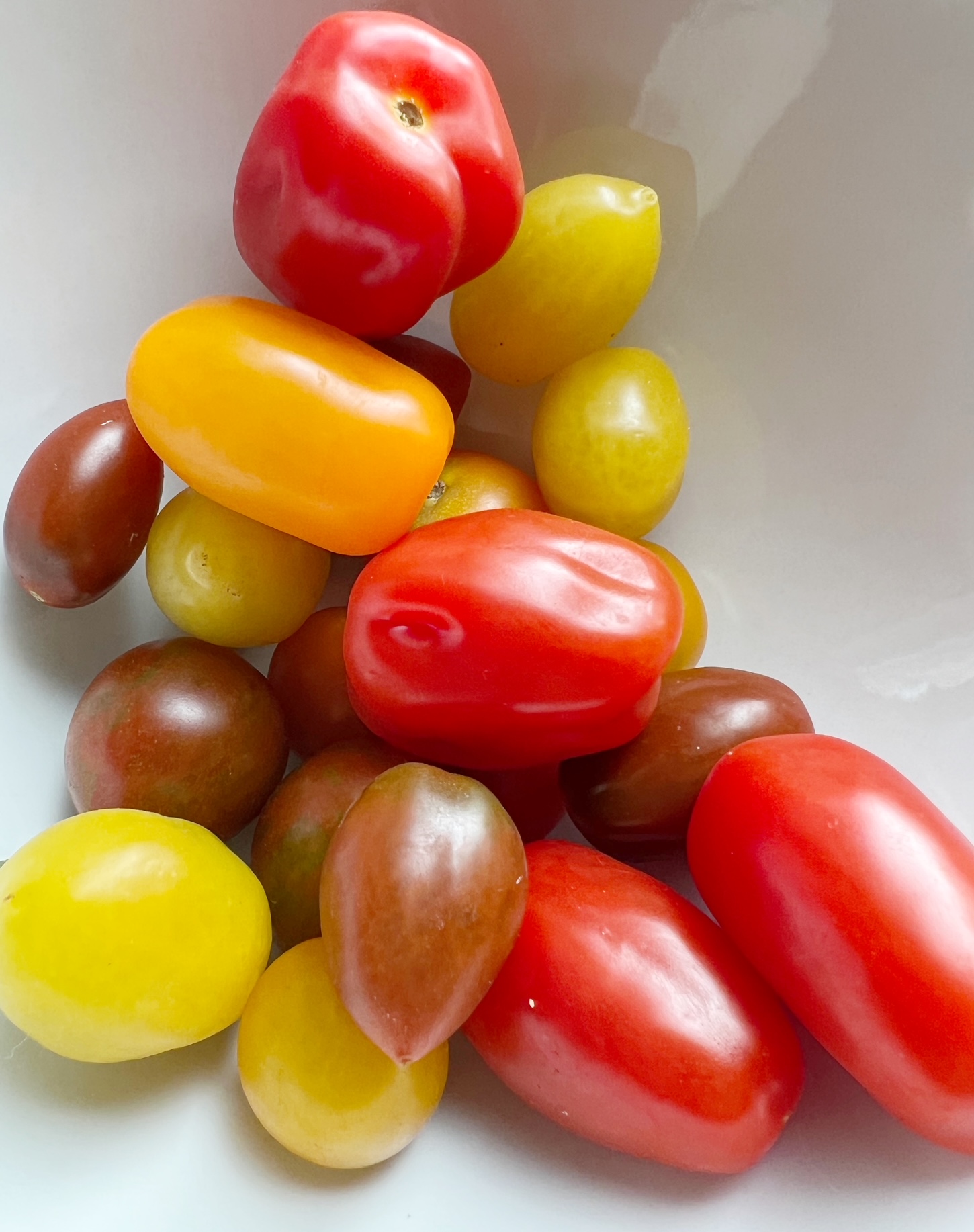 When buying cherry tomatoes, or grape tomatoes for this salad I will buy whatever lookest freshest. If all things look equal I always go for the heirloom tomato variety. I really enjoy the subtle differences in flavors of these tomato mixes and feel like it adds even more depth to this salad.
When it comes to mozzarrella cheese for the Caprese Salad with Cherry Tomatoes, I like to buy the bocconcini, or mini mozzarella balls as they are the perfect size to pair with the cherry tomatoes, and no extra cutting is required.
Even better I really like the mini burrattas. Burratta is very similar to mozzarella but it has a soft creamy center that I love. This is a personal preference, so you will have to figure out what your preference is.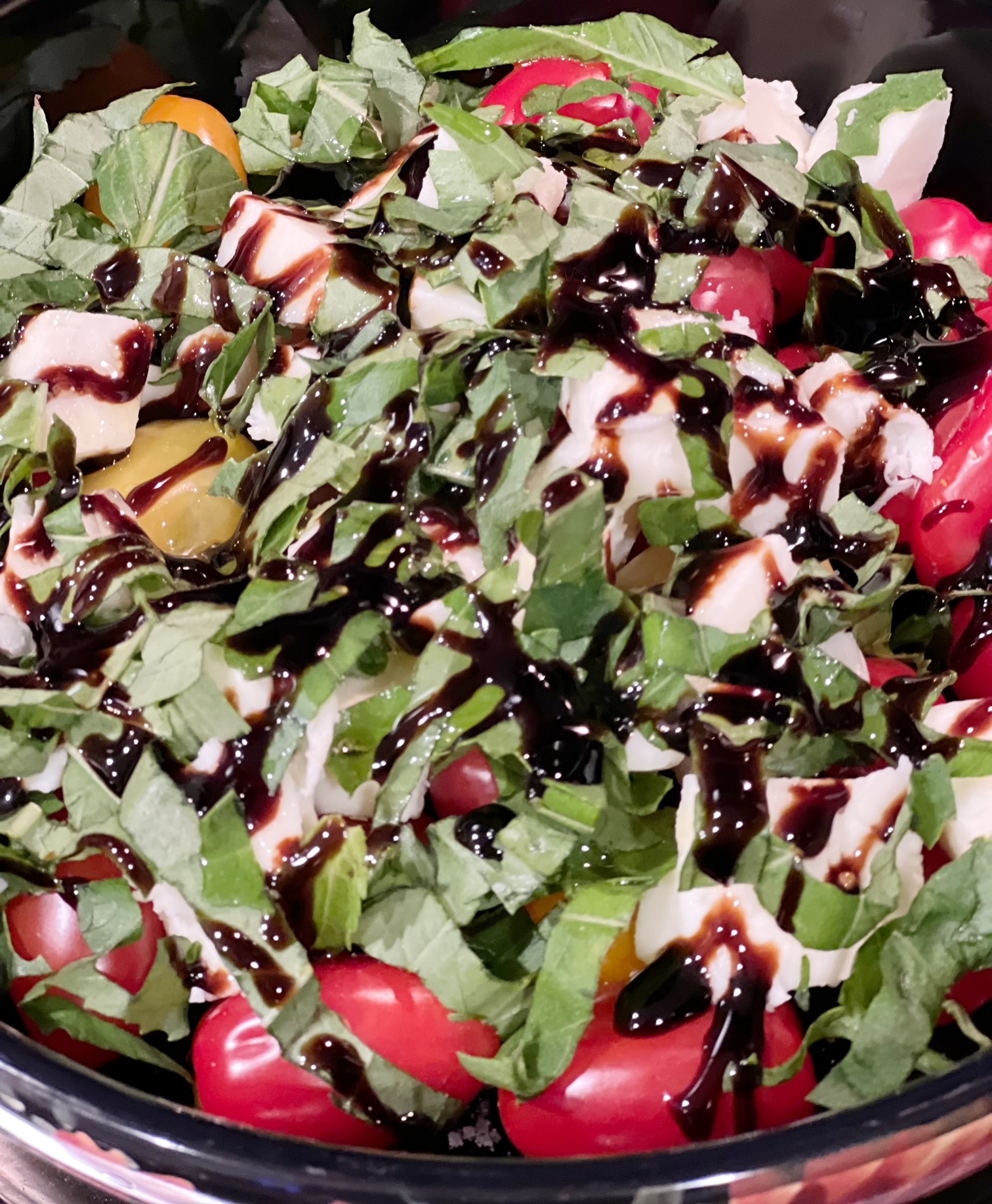 I like lots of basil on mine, since I grow it on my patio, but you can cut back on it in your salad if this is too much. You could also add some greens to balance the flavors if you prefer.
Once you have all the ingredients, simply toss the tomatoes and cheese in a bowl with the basil, and sprinkle with salt. Give it a light stir, and top with your balsamic glaze and olive oil. I will warn you though, it is hard to stop eating the Caprese Salad with Cherry Tomatoes once you start.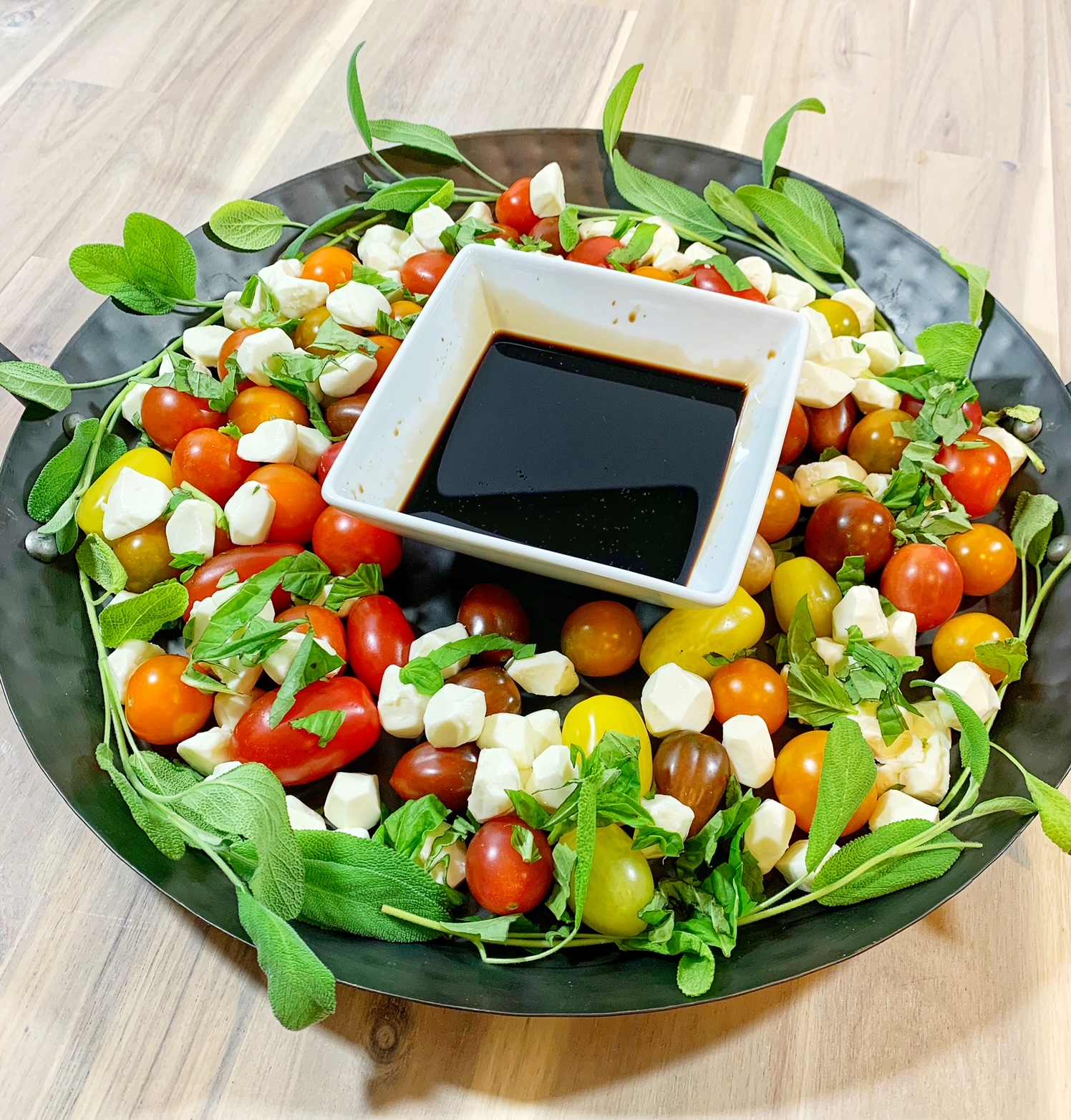 Caprese Appetizer Salad Recipe
This appetizer Caprese salad is one of my favorite to throw together for company, as it is so simple to do, but tastes so good!
It is really made in much the same way the Caprese Salad with Cherry Tomatoes recipe we share above is, only on a bigger scale. Keep the dressing seperate though, so that guests can add how much they want when they serve themselves. I arrange the cherry tomatoes on a platter. add the cheese balls, and basil, and then a bowl of your dressing to the middle (I will sprinkle some sea salt over the tomatoes and cheese too).
Two more ideas for Caprese appetizers are to add them to skewers or toothpicks (so you would add a cheese ball, a cherry tomatoe and leaf of basil to each skewer or toothpick. Then put out the glaze for guests to drizzle themselves.
Or crap some filo cups, bake them up and add a cheese ball, cherry tomatoe, basil leaf and drizzel of balsamic glaze to each one.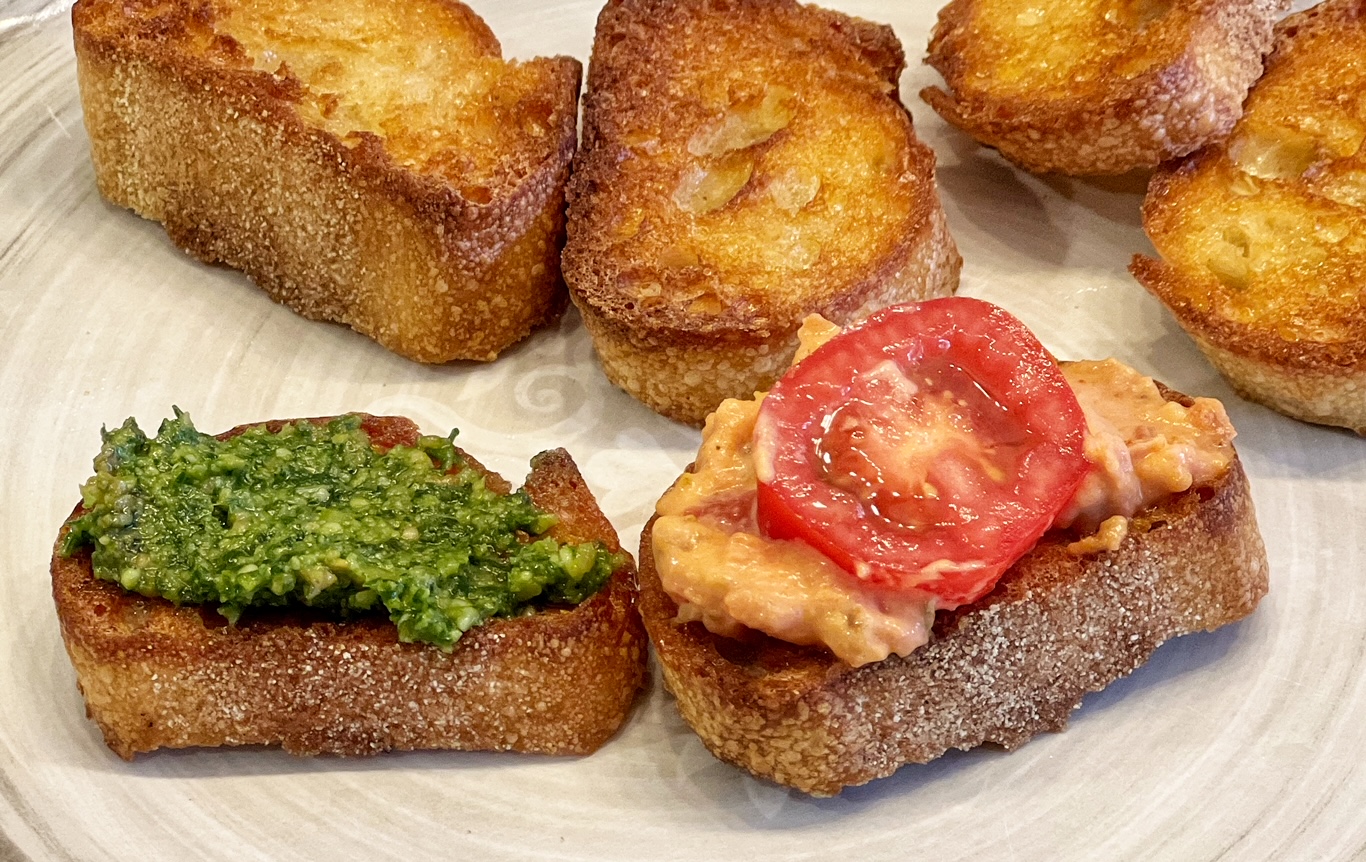 Another similar appetizer that grabs all of the same flavors is to brush some thinly sliced baguette bread with olive oil and bake until golden brown (about 5 minutes on 350). Then top with some freshly made basil, or tomotoe chutney and mini tomatos sliced. I add cheese to both my homemade basil, and my homemade tomatoe chutney, so no need to add more. It really has all the Caprese flavors wrapped up into a fun bruschetta appetizer.
Simple & Traditional Tomato Caprese Salad Recipe
If you are wanting to stick to the traditional salad, here are step by step instructions to do that too.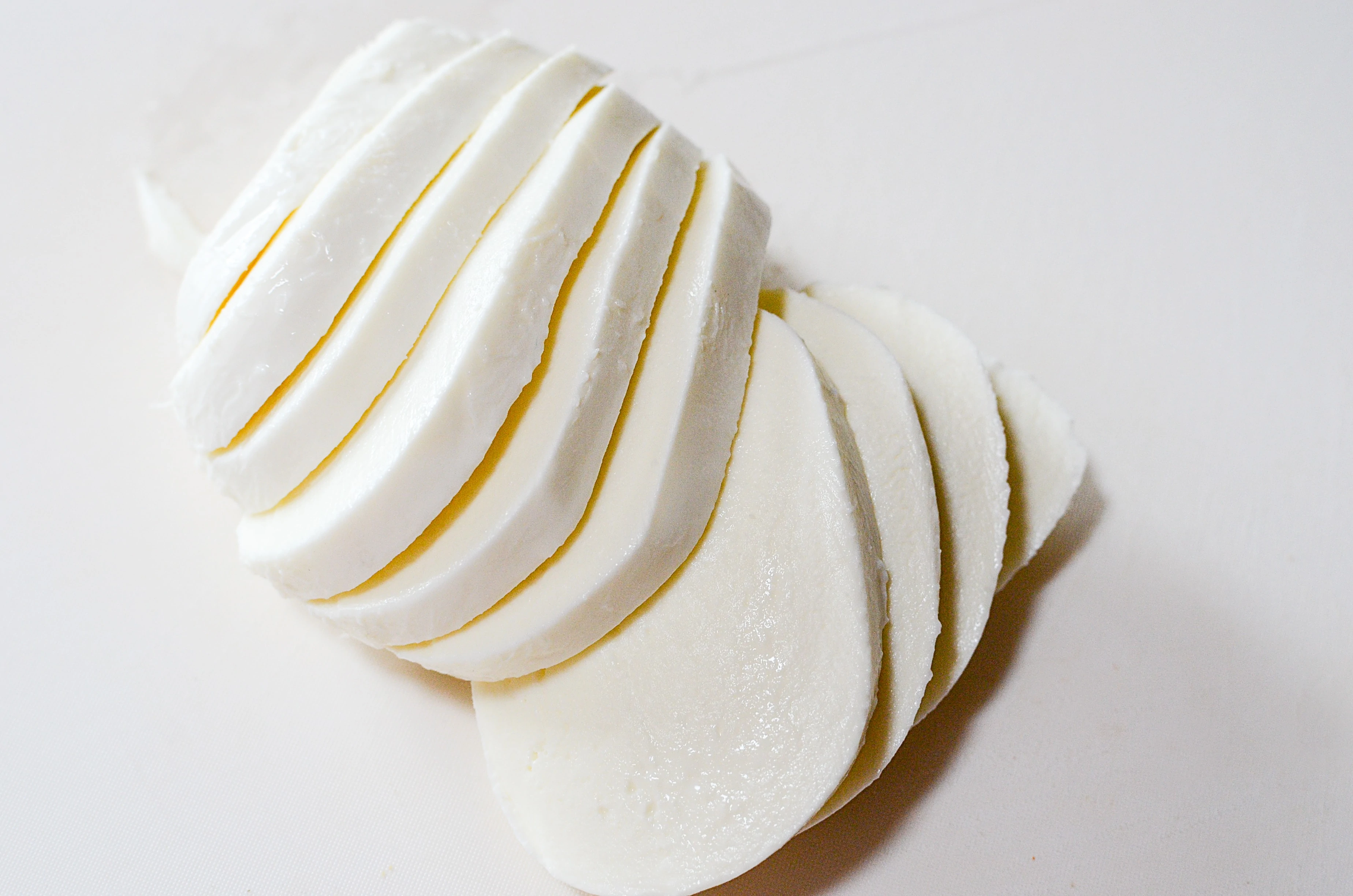 Start with the best fresh mozzarella you can find.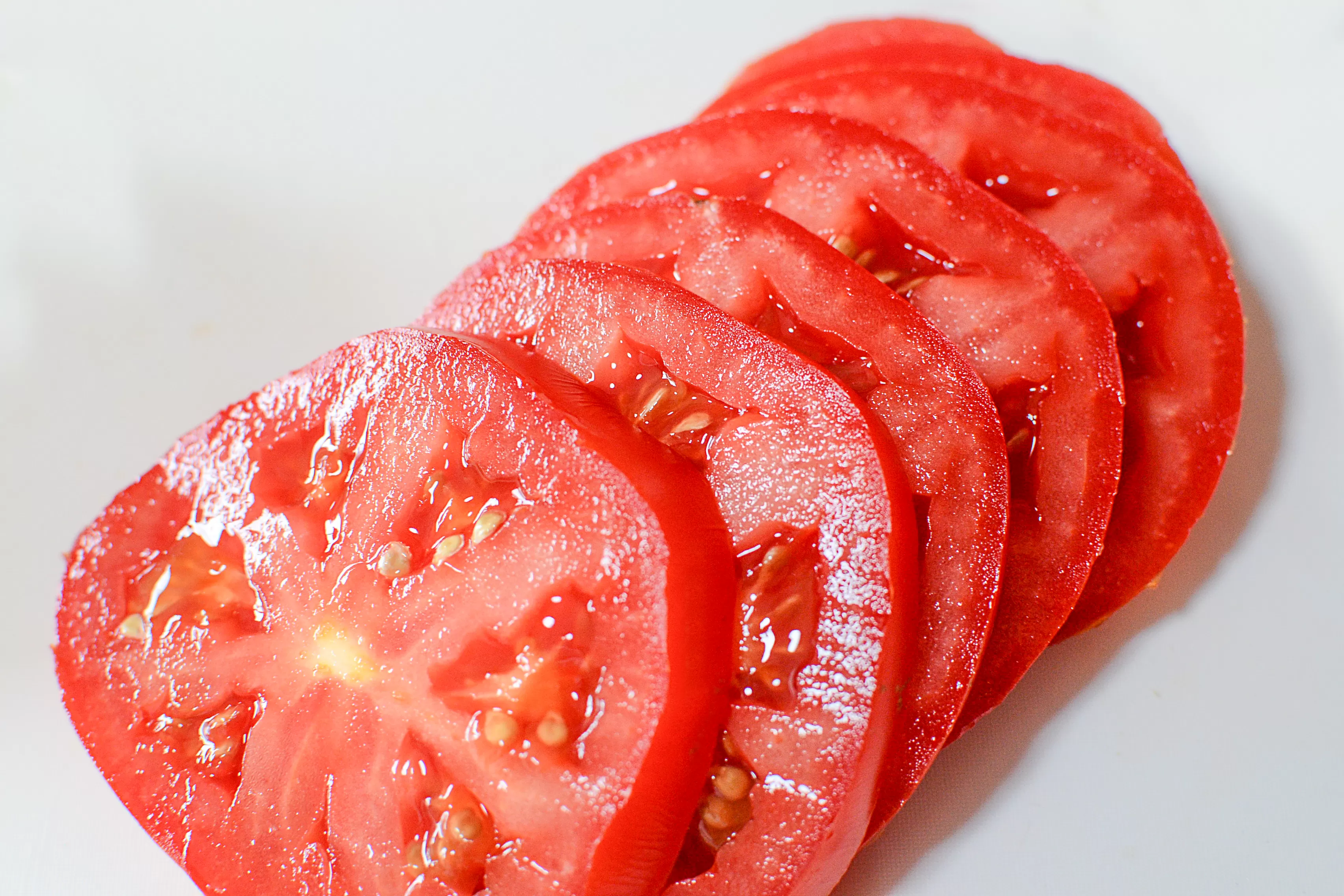 Layer the mozzarella with sliced tomatoes. Beef steak tomatoes hold up well with this recipe, but you can really use any tomato you love. Heirloom tomatoes make beautiful salads, and if you're using smaller tomatoes you can dice and mix your ingredients vs. layering them.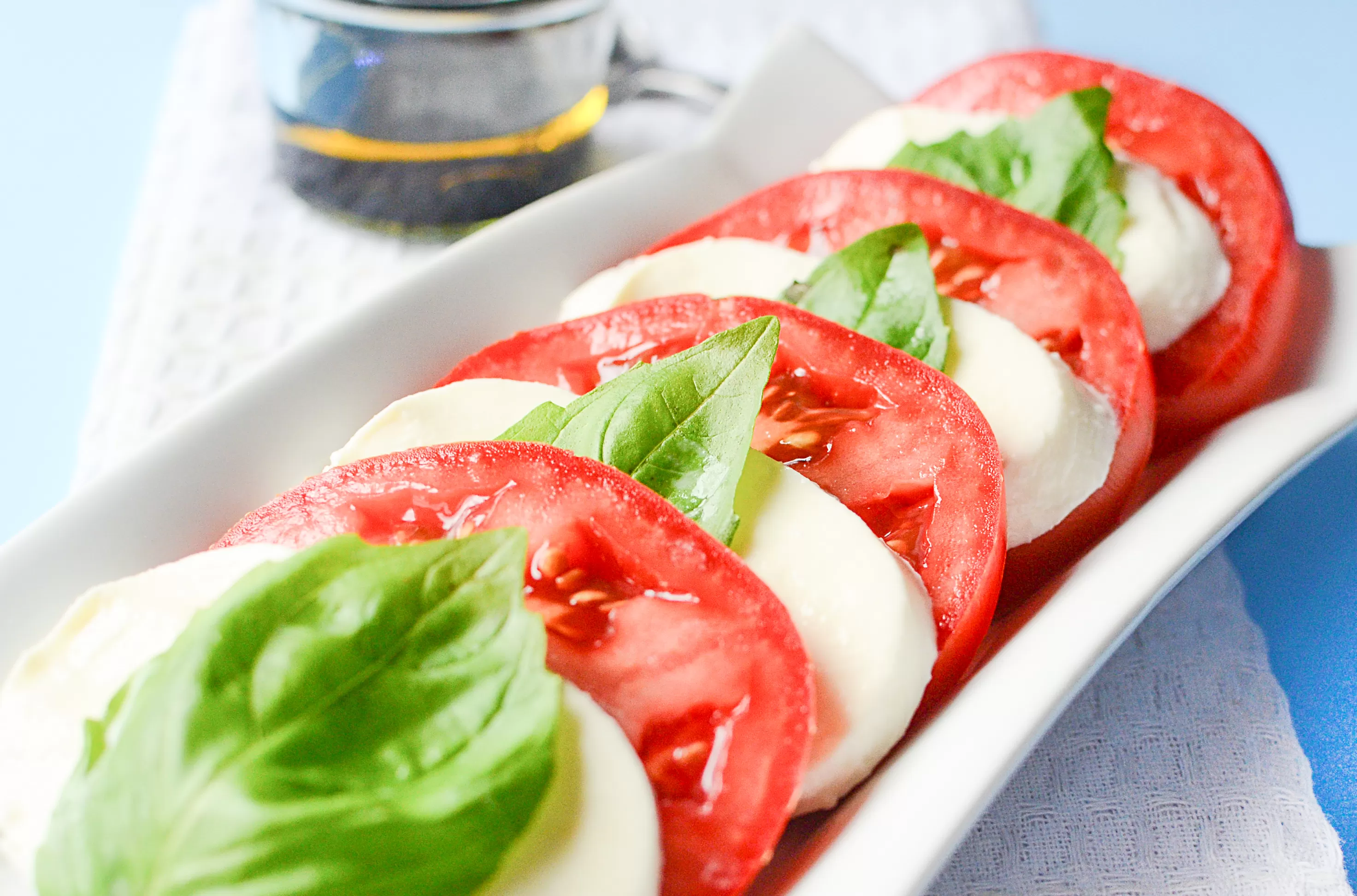 The layered salad look.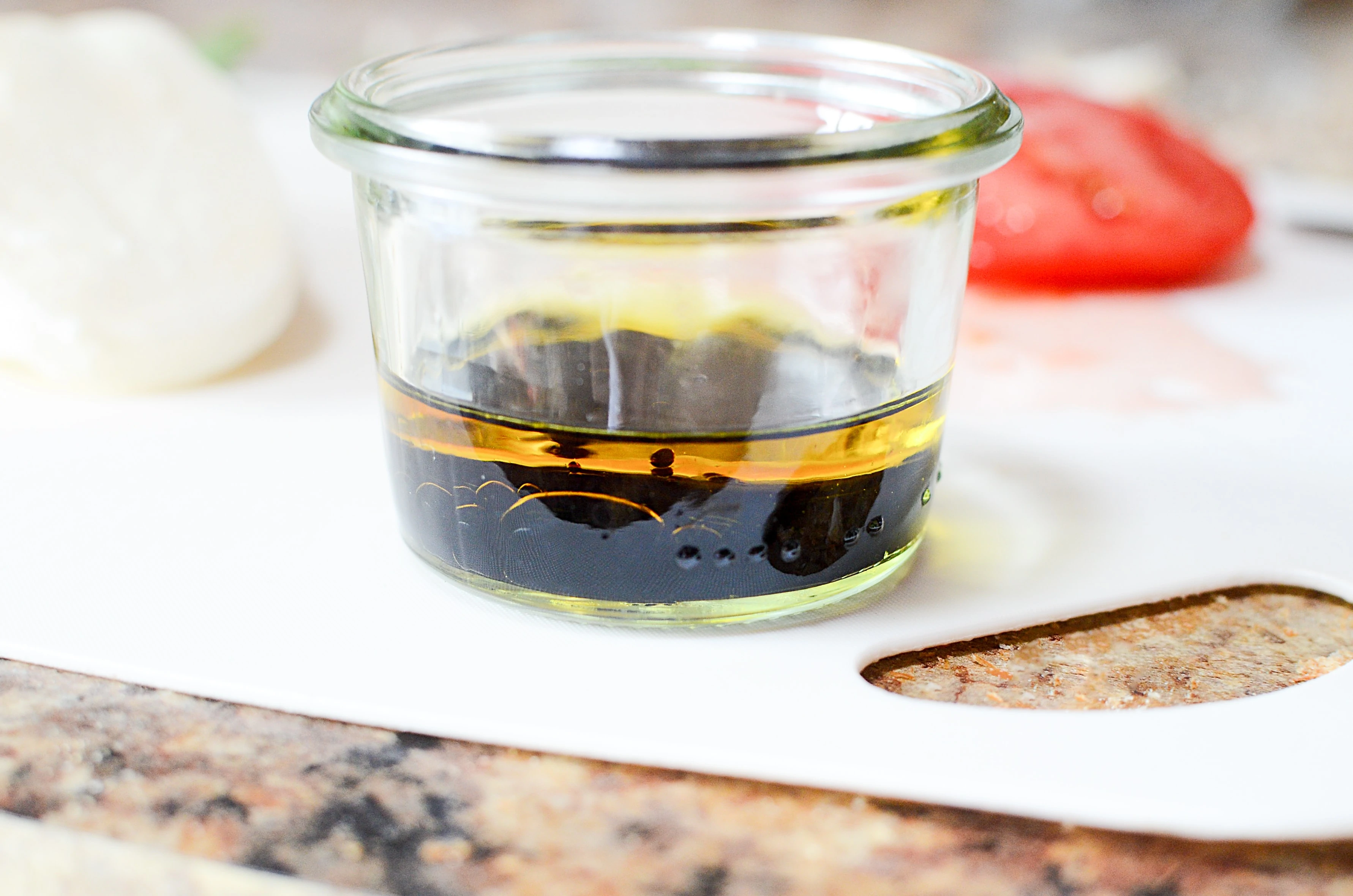 Mix equal parts of a quality olive oil (I prefer cold pressed extra virgin) and balsamic vinegar.
Drizzle dressing on the salad and enjoy!
Printable Recipe for Caprese Salad:
Print off this recipe for this Easy Caprese Salad and dressing and put it in your recipe binder to pull out when you need a fast & healthy salad!
Print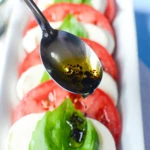 Easy Caprese Salad
---
Fresh Mozerrella (the kind that comes packaged in liquid)
Fresh Tomatoes
Basil
Olive Oil
Balsamic Vinegar
Salt & Pepper to taste
---
Instructions
Slice your Mozarella into quarter inch slices or thinner
Slice your tomatoes into quarter inch slices or thinner
Layer the tomatoes on top of the Mozarella and add a basil leaf on top
Repeat the layering (make one to two layers per person serving)
Mix 1 tlbs. of Olive Oil with 1 tbls. Balsamic Vinegar, add a dash of salt and pepper and wisk together
Sprinkle a dash of salt directly over the tomatoes and cheese.
Drizzle the dressing over the layers right before serving (or serve the dressing on the side and let folks help themselves to that).
Recipe Card powered by
 More Summer Recipes to Try: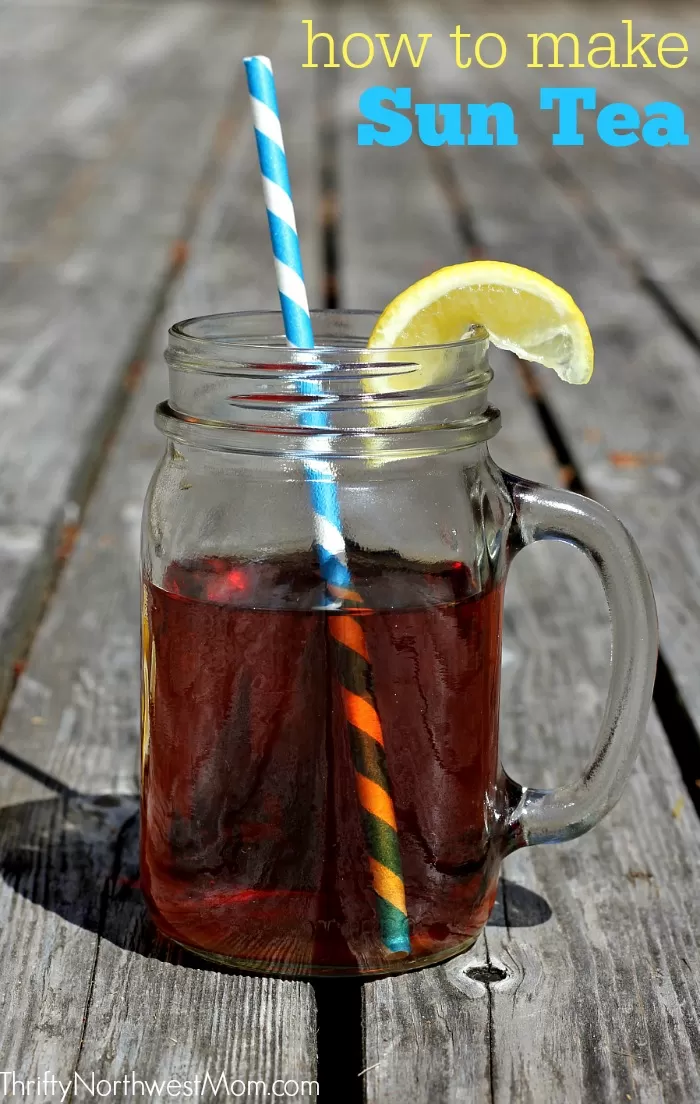 Sun Tea – a frugal & easy summertime drink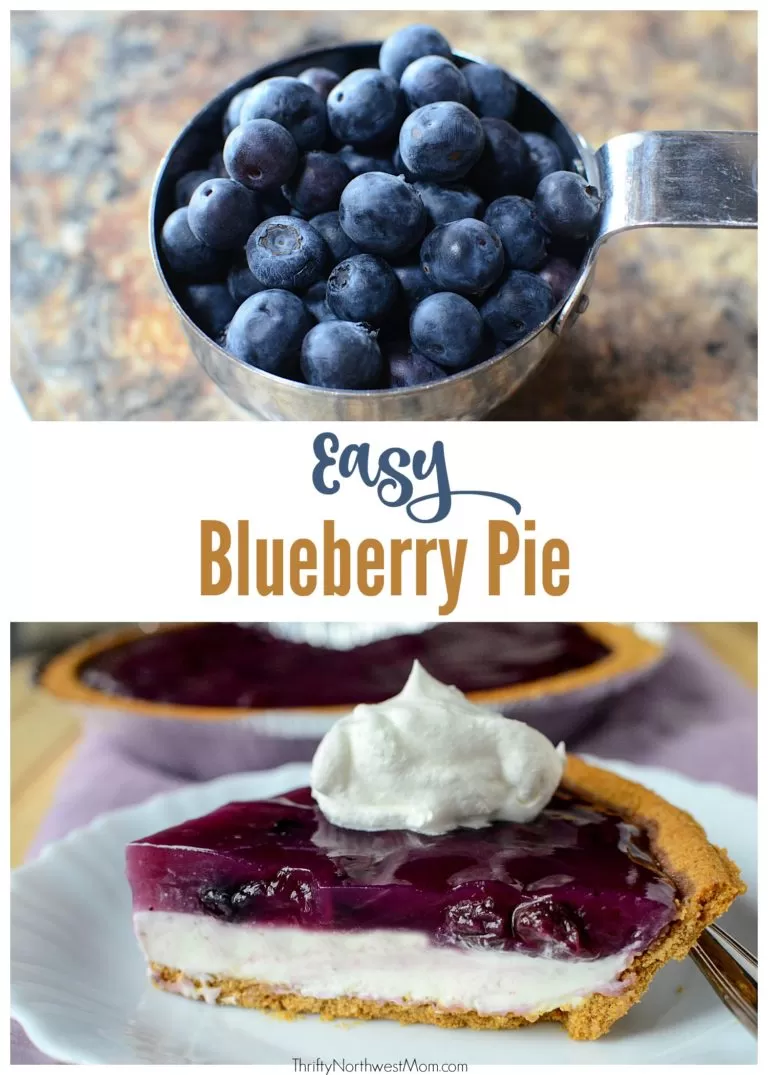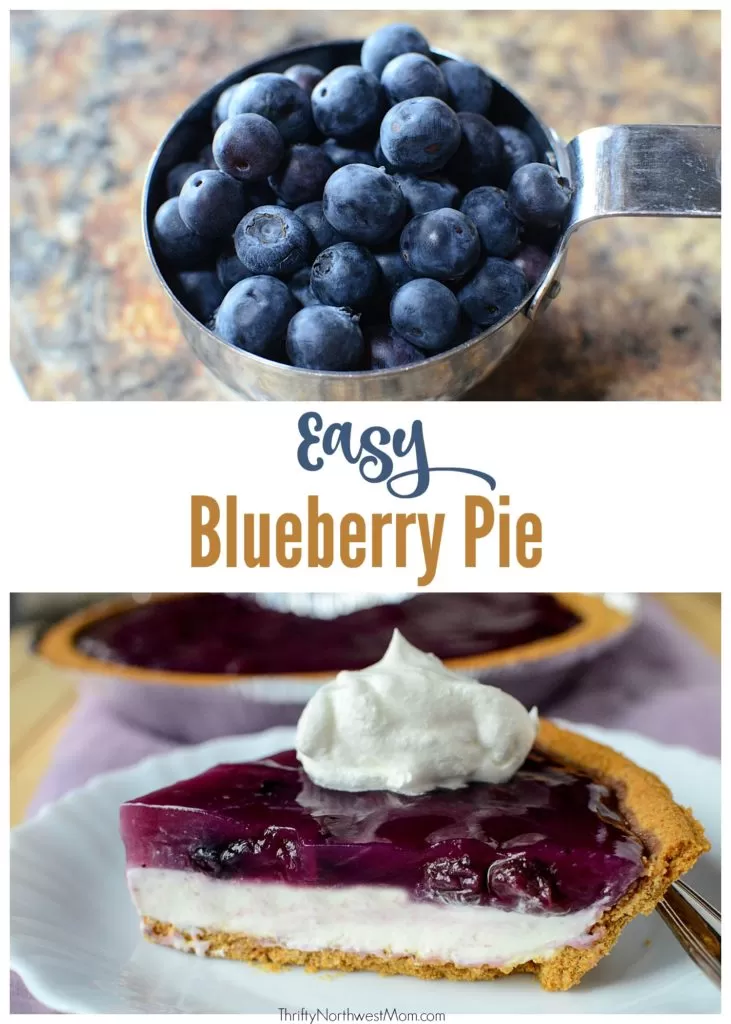 Easy Blueberry Pie – a summertime favorite pie that's simple to make
Find more Summer Salad recipes here on Pinterest: