Hello Fresh Coupon & Review + 16 FREE Meals, Free Shipping + 3 Free Gifts
This post may contain affiliate links and I may be compensated for this post. Please read our disclosure policy here.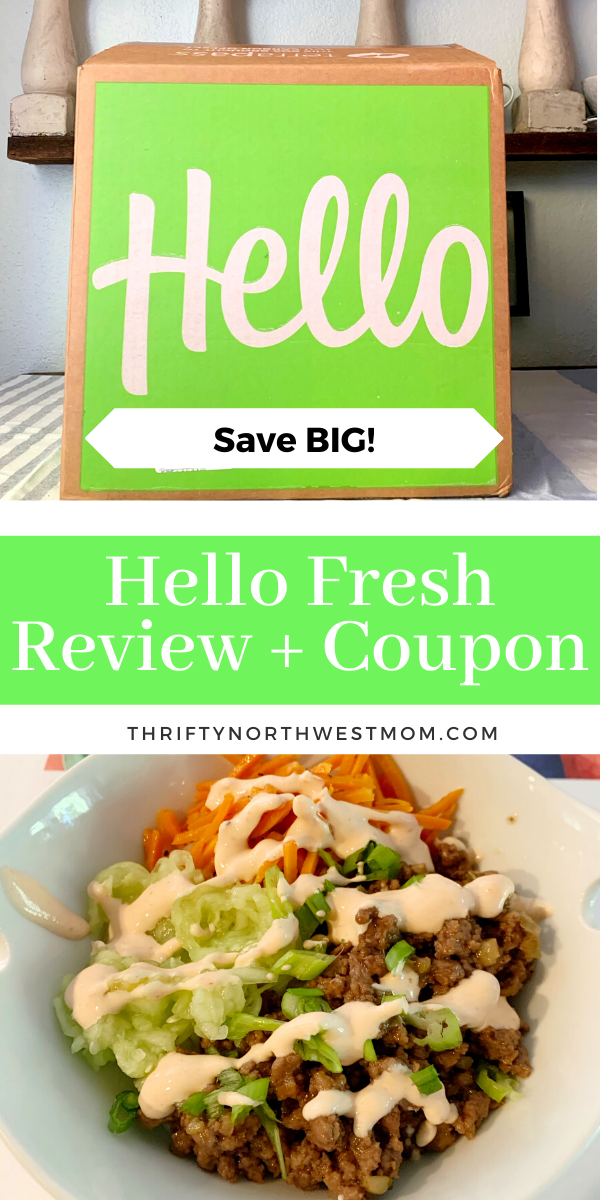 Hello Fresh Coupon & Review + 16 FREE meals and 3 free gifts + free shipping & More Deals!
If you are looking for a convenient and healthier way (than take out) to get food on the table, you might want to consider a delivery/subscription service like Hello Fresh. They send you everything you need to make simple and delicious meals. That means no time needed shopping for items in the store for dinner, it all comes packed and ready for you to make, delivered to your doorstop. We recently tried Hello Fresh for the first time, and I found the meals tasty, the ingredients fresh, and recipes easy to make. Plus, right now they are offering the best deal we have seen yet – 16 FREE meals and 3 free gifts + FREE shipping. This offer is only good for a short time, so check it out soon. You will save up to $248 off with this promotion.
What is Hello Fresh
Hello Fresh is a meal subscription service that allows you to set up some selections (vegetarian, how many meals per week, etc). It delivers all the ingredients you need for each meal, packaged for freshness in a box, right to your front doorstep.
Hello Fresh Coupon Codes Available:
Get up to $152+ Off, including Free Shipping & 3 FREE gifts
Here is how the deal will work. If you are a new customer to Hello Fresh, you will get 16 FREE meals and 3 surprise gifts and free shipping, over the course of 8 deliveries. Plus, you'll get free shipping on all the deliveries. It is $152+ off (depending on how many meals you order, this savings is for a two-person plan for 4 meals per week). It should apply automatically through the link above, but you can use promo code CACTUS16 if you have any issues.
How Does Hello Fresh Free Meals Work?
The details on how the 16 FREE meals over the course of 6 deliveries offer, are broken like this.
Here's how it works for a standard box of four meals per box for two people, for an example. 
1st delivery: $48 off
2nd Delivery: $31 off
3rd Delivery: $19 off
4th Delivery: $18 off
5th Delivery: $18 off
6th Delivery: $18 off
Cashback Deal for Hello Fresh –
Get a $30 bonus when you sign up for Rakuten Cashback Site here (formally eBates and totally legit).
Search Hello Fresh on the Rakuten site, and then click on the $20 Cashback offer, and select shop now.
That should redirect you to the Hello Fresh Site to make your Hello Fresh Purchase (and you will make $50 in cash back from Rakuten, by starting there).
Claim the 16 meals free offer on the Hello Fresh Site.
You will then get $48 off your first box, $31 off second, $19 off your 3rd and $18 on the 4th – 6th boxes + free shipping + $50 in cash deposited in your Rakuten account! 
Groupon Deal for Hello Fresh –
Right now there is a super deal to try Hello Fresh if you want to, on Groupon!
Discount available for health care workers: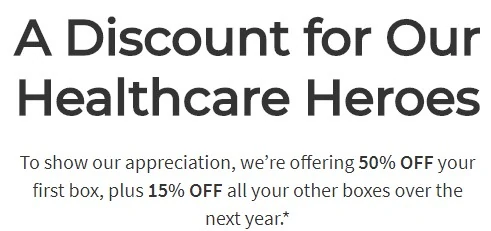 Get 50% off your first box, and 15% off after that for the next year. This is a super deal, and you will find the details on it here.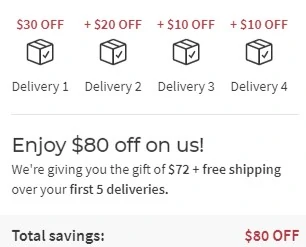 Get $90 Off For New Customers Here.
Plus, right now you can get $111 off & Free Shipping through this link here. But regularly Hello Fresh $80 off is the promo that is available, which is still a great way to save big to try out this meal delivery service!
The way the $111 off works, is you will get $45 off your first order, $30 off on 2nd order, and then $18  off your 3rd and 4th and 5th orders. This includes shipping (so for example, shipping was $8.99 for my first order, so that was free
Student Discount – 15% off every box: 
Students can get a 15% off discount on all orders (this would be great for college students). The discount is available via Unidays. Students also get free shipping on their first box.

Hello Fresh Prices
If you use the coupon savings we share above, you will pay as low as $4.49 per serving for your first box. That is a great way to save and try it out, to see if it is a good fit for you.
For my first box, I ordered 3 meals for a family of 4, and it worked out to just $5.65 per serving (with the promo that was available then). That is a nice price to pay ($22.61 per meal to feed my family – that sounds good to me if I don't have to shop and do all the prep work myself)!
Hello Fresh averages out to be between $9-$10 per person, per meal serving, in general after you are done with the discount period. So it will cost you less than dining out for healthy food options in general. It will not likely save you over going out and shopping to make the meals yourself though once there are no discounts available. It is really more about convenience, than savings in general.
Looking For Hello Fresh Reviews – Here Is Ours!
All of the Hello Fresh meals came packed well, food fresh, and menu cards easy to follow. It really is a convenient thing to come home to a box of food on my doorstep, that I can whip a couple of weekly meals up from. I discuss in more details below, what I think the pros and cons of using Hello Fresh are in more depth, but first here is some detail on how the food came, and how it worked out for me.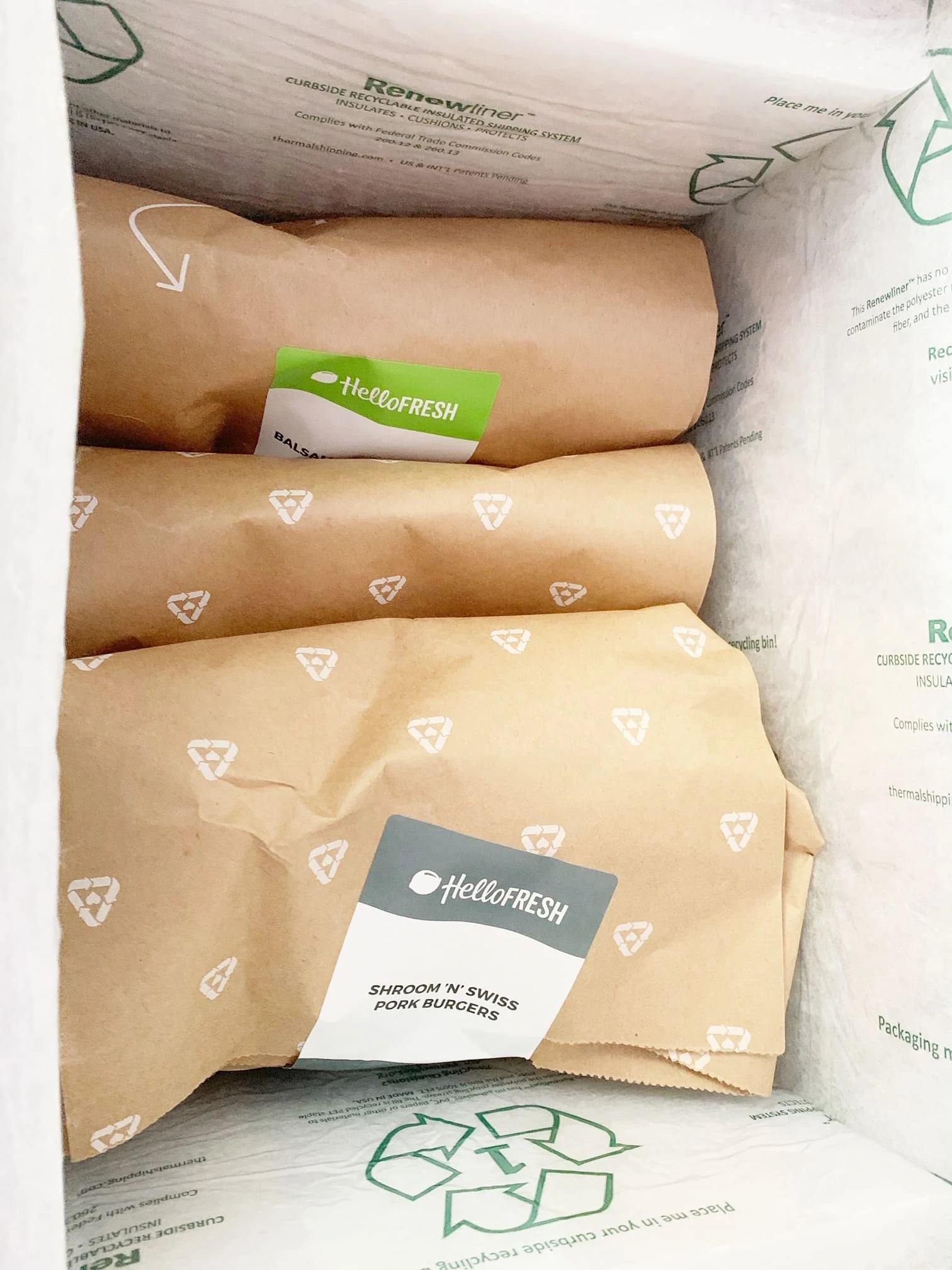 The box came packed well, and all of the food items in it were fresh. It came, with a bag for each meal in this weeks box, so it besides being fresh, it was also packed for convenience.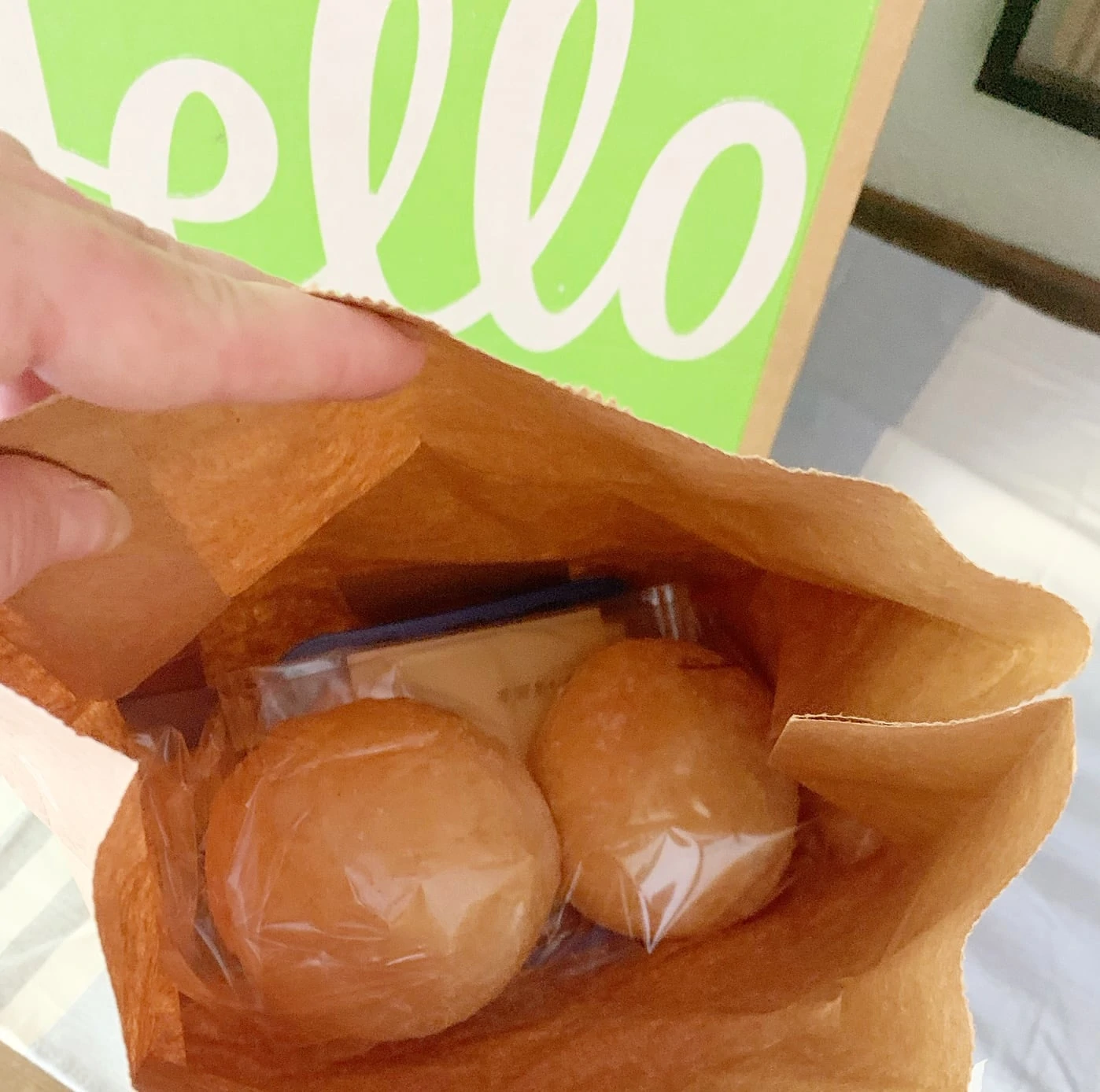 Inside of each bag were the items needed for the recipe (minus meats items that needed to be refrigerated) and all of the condiments, spices and sauces required for that recipe.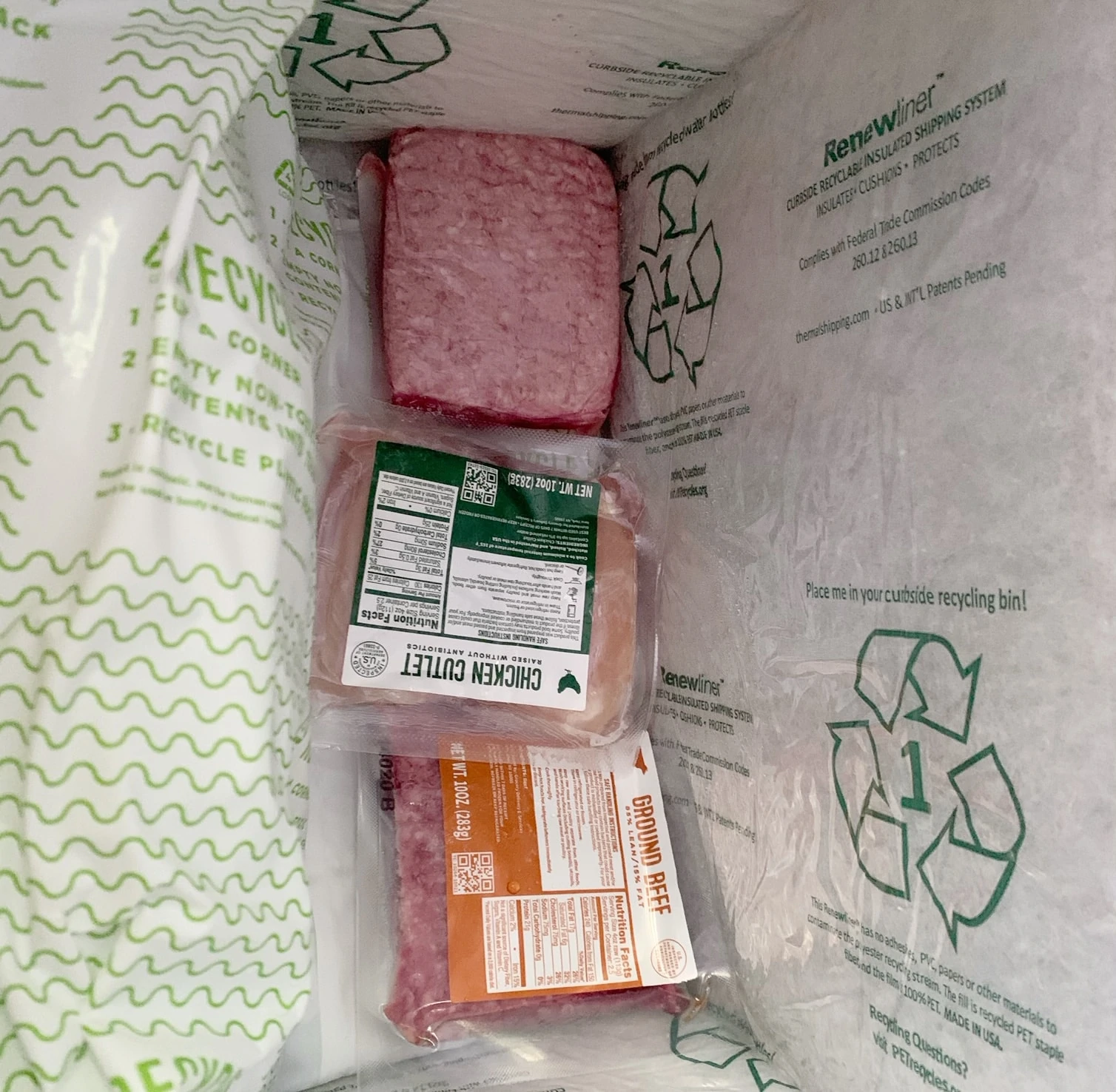 All of the meats came packaged separately at the bottom of the box, insulated well by ice packs to keep them cold until you put them in your fridge.
The box also included a recipe card needed for each recipe in the box.  They were clear to read, with easy to follow step by step instructions on how to make each meal.
What I love about it- 
I really enjoyed getting the Hello Fresh box, as it made week night meals so convenient. Here are some of the highlights that I liked most:
It is really about convenience – It is delivered to your door step, you don't have to go out shopping for the meal items. Packaging fit neatly in fridge, and much of the meal prep is done for you. I was able to throw all of the meals together much faster than it usually takes me to make my own meals from scratch as a result.
Very little Waste – The meals were proportioned for you (if you order a meal for two, if gives you enough food for two people), so there was little waste – plus it is a great way to keep your meals at a healthy proportion if you are watching that.
All of the ingredients we got were of a good quality.
They do the planning for you – I did not have to plan what to make for dinner, which is a huge plus for me after planning meal after meal for years!
Try new recipes – It motivated me to try some meals I would not have generally included on my standard meal plan for the week. Some we loved, some we just liked, but it was fun to try new things. It also made it easy to try meals I might not have had the right spices or sauces in my pantry for (without committing to buying full sizes of them until I knew if I liked it).
Oh, and I think I have mentioned convenience a number of times already – that was the biggest draw for me.
What I don't love about it
I can make meals at a lower cost, when I am preparing them myself (pay less for ingredients, as well as double recipe and freeze half for another time, or use leftovers for lunch next day, etc).
Depending on how your family eats, their may not be as much to go around as you would usually make (I considered this more of a plus than a negative, but if you have some growing teens or big eaters in your house, you will want to consider ordering extra meals).
Some of the recipes for the week were a bit more unique then I usually make (which I saw as a pro and con).
Note, that I do alot of meal planning at home, and as such have a pantry stocked with seasonings and basics. That is part of why I can make the meals for less on my own (and I freeze foods, and use them again later, rather than letting things go to waste). This takes some planning and work. If you are not someone who does these things, then Hello Fresh will make more financial sense for you. It will save you money over eating out or buying convenience food, but it is not going to beat a frugal cooks budget – just to give you some perspective on that.
How To Cancel Hello Fresh
Cancelling Hello Fresh is a fairly straight forward process. You can cancel your plan at any time online in your account. You will want to make sure you pay attention to when your weekly cut off date is for delivery, and cancel before that time if you do not want another box sent.
And remember, you can get $111 off your Hello Fresh Coupon Code here!
Here is how it worked for us to make the recipes: 
We got three recipes, and enjoyed them all. Here is one meal that I prepared for the set of three we had, just to give you an idea of how it worked specifically for us. The meals were portioned to feed two people, and the way we eat we were able to come back for seconds (but that will depend on how you eat).
We got three recipes, and the one I chose to highlight for you here was the beef bulgogi bowls (as I have never made these before in my household, so this was all completely new to me).
I found storing the items in my fridge, to be really easy. It took up one shelf for three meals for 2 people, so that part was no issue at all for me. If you have a small fridge, this could be ideal.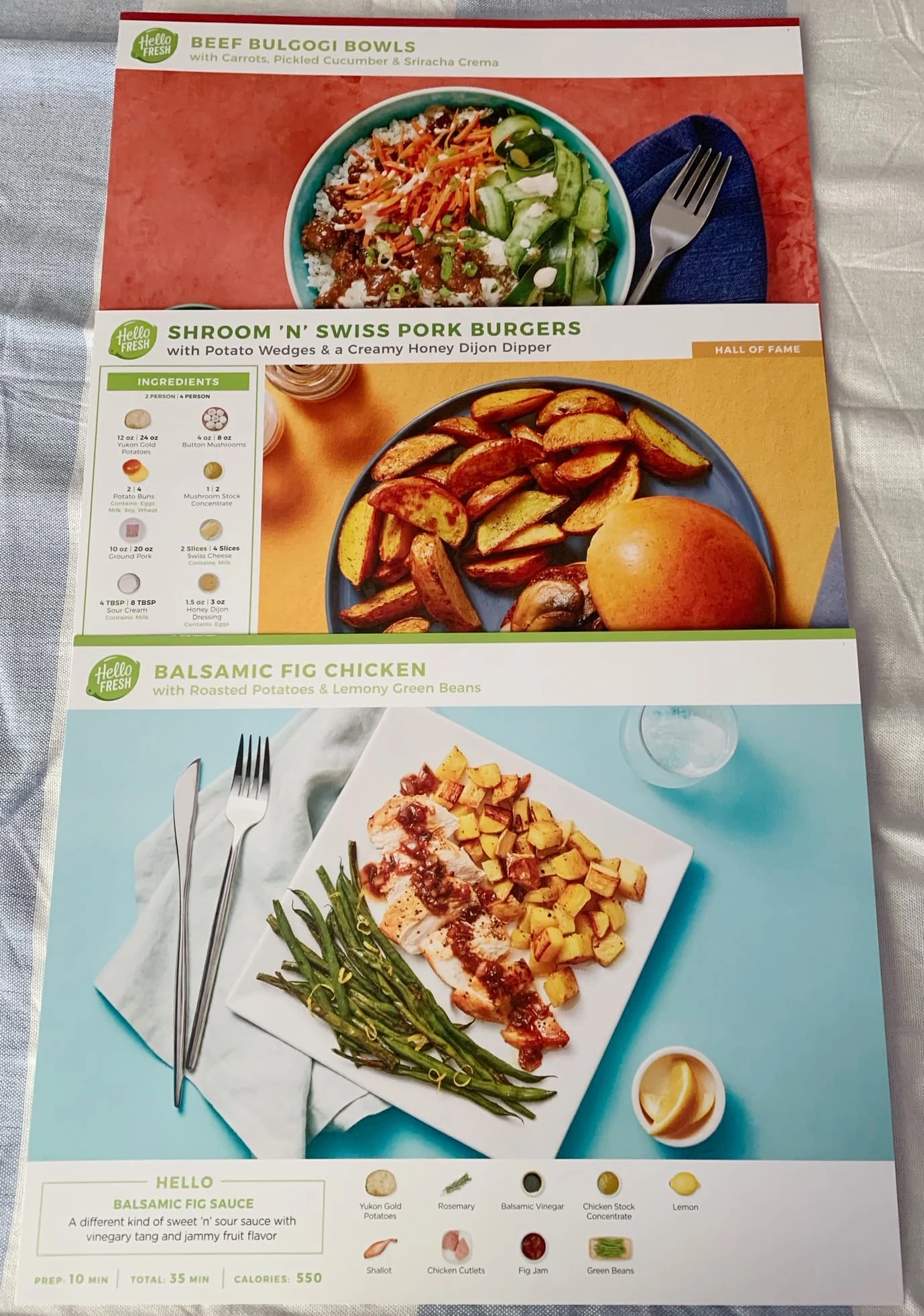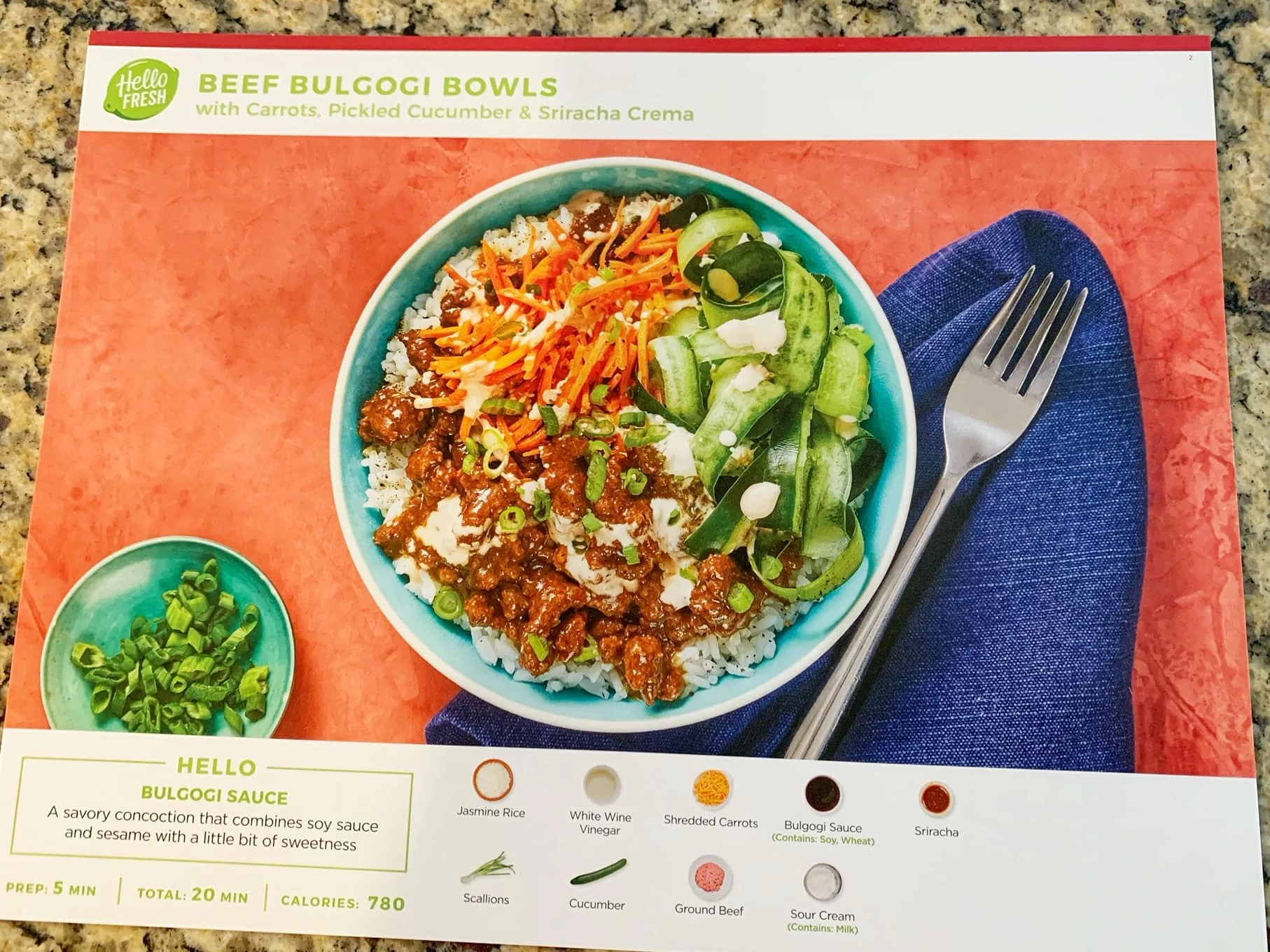 I also found the recipe cards very easy to follow, with simple step by step instructions. I think these would work for beginner cooks well too.
You can see how conveniently things were packaged. The carrots were already julienned for us (we grate up the cucumber, but that was really no big deal for this recipe).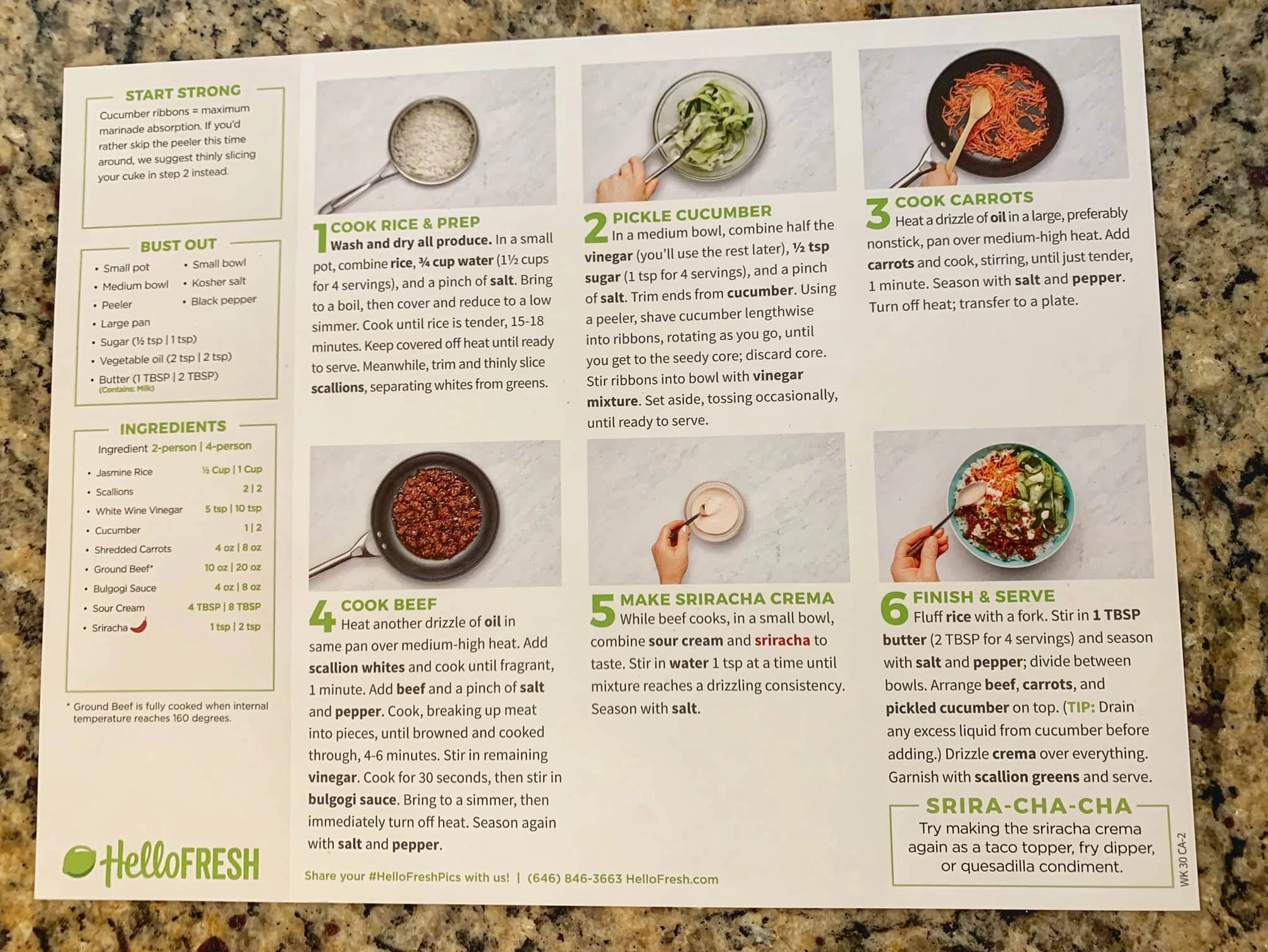 You get images on the front side of the recipe card, and then step by step instructions on the back that I found really easy to follow.
All of the ingredients came perfectly measured out for you, so there was none of that needed. Just use and move on to the next step.
Tip – keep the paper bag the ingredients came in, and toss your garbage into that. Throw in the garbage when you are done, and clean up is a breeze with these meal kits!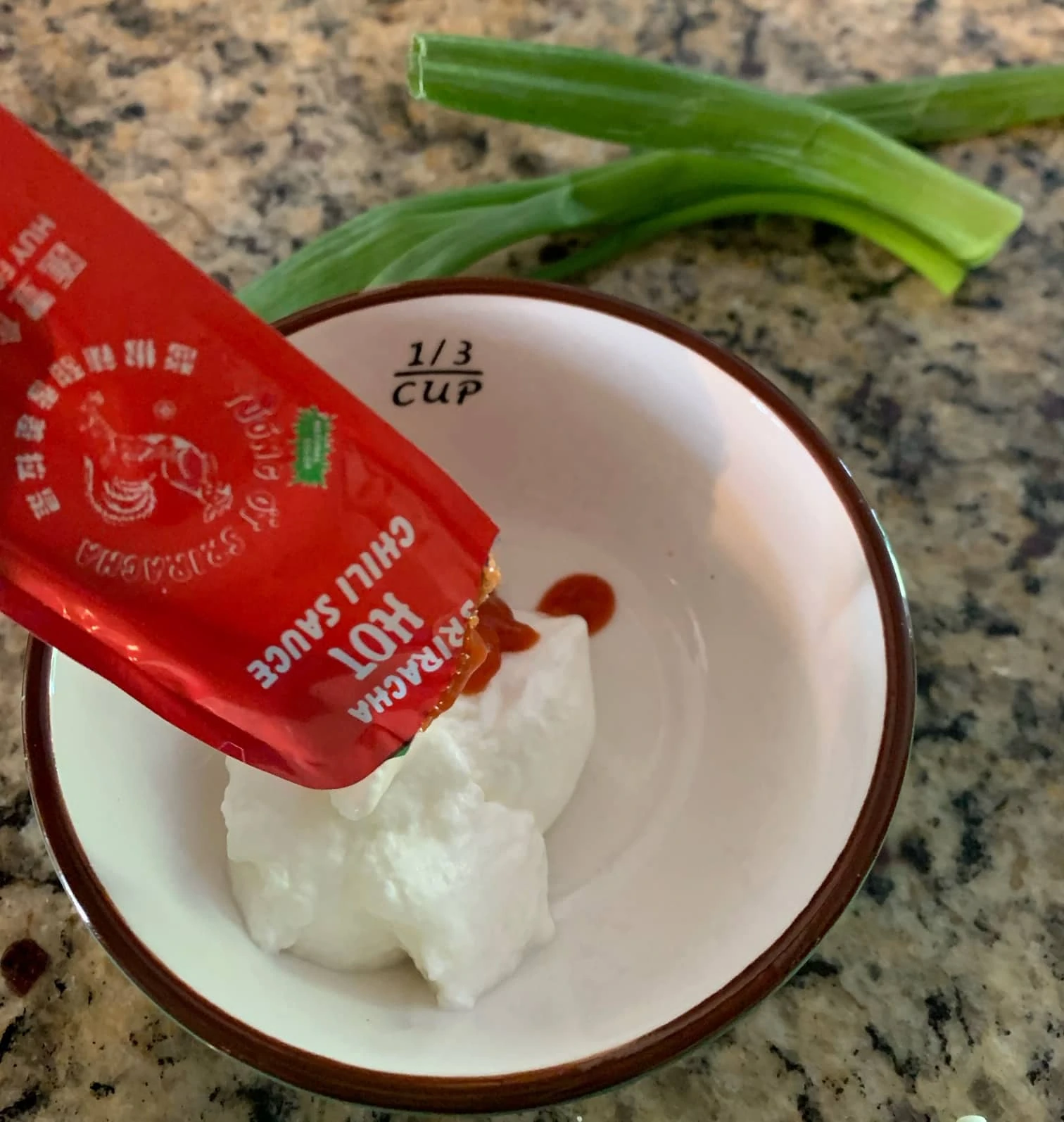 These kits are really ideal if you do not have a spice cabinet or fridge/pantry stocked with seasonings, spices and sauces. They send all of the seasonings you will need in one time use packages, and those are what really make the recipe great sometimes. This is especially useful if you are making a recipe from a food type that you do not have lots of the seasonings on hand for.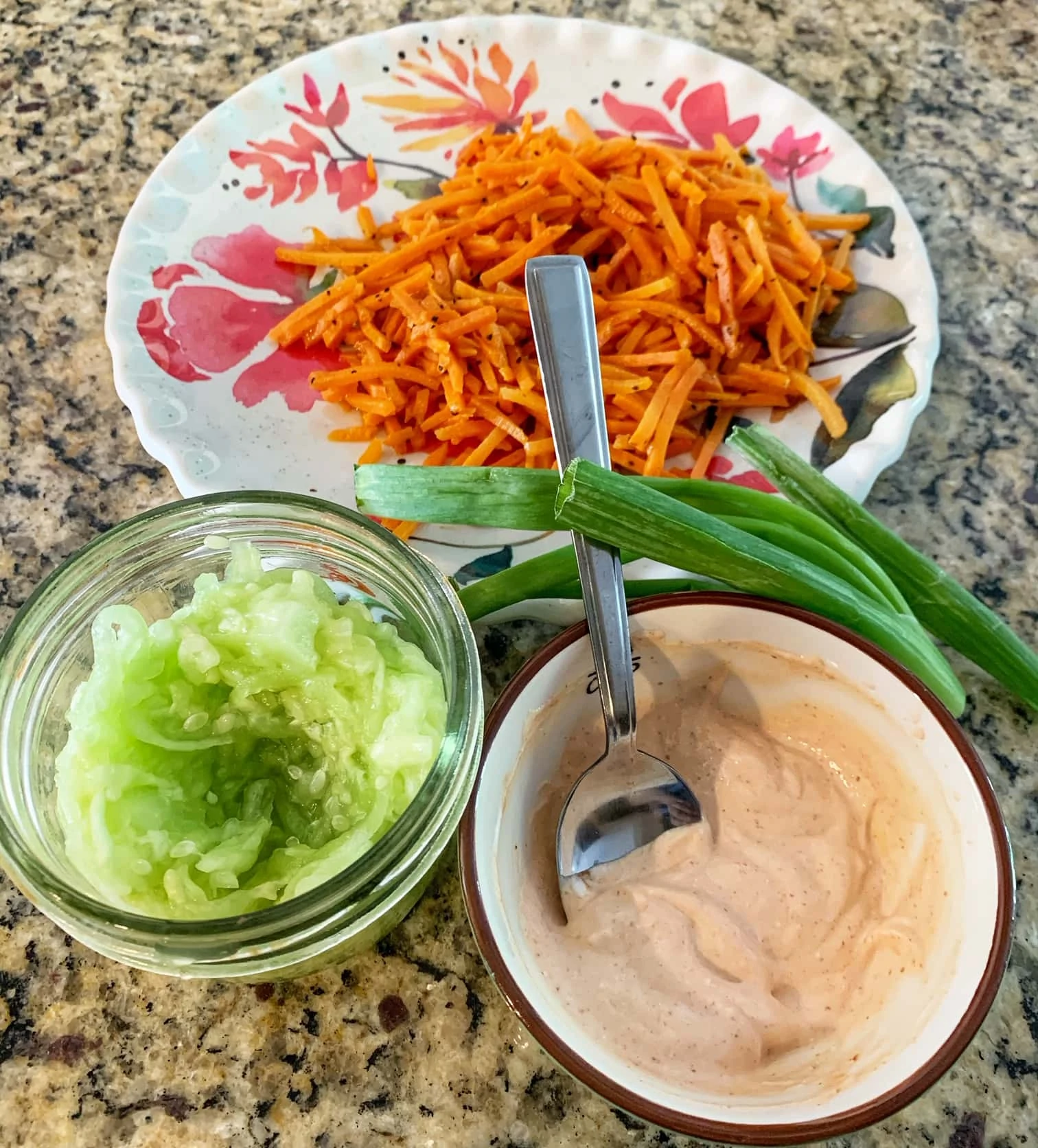 We got our seasonings prepped. What looks like it might take a little while to prep for when cooking on your own, only took me minutes to prepare for all packaged and ready to make in the Hello Fresh meals.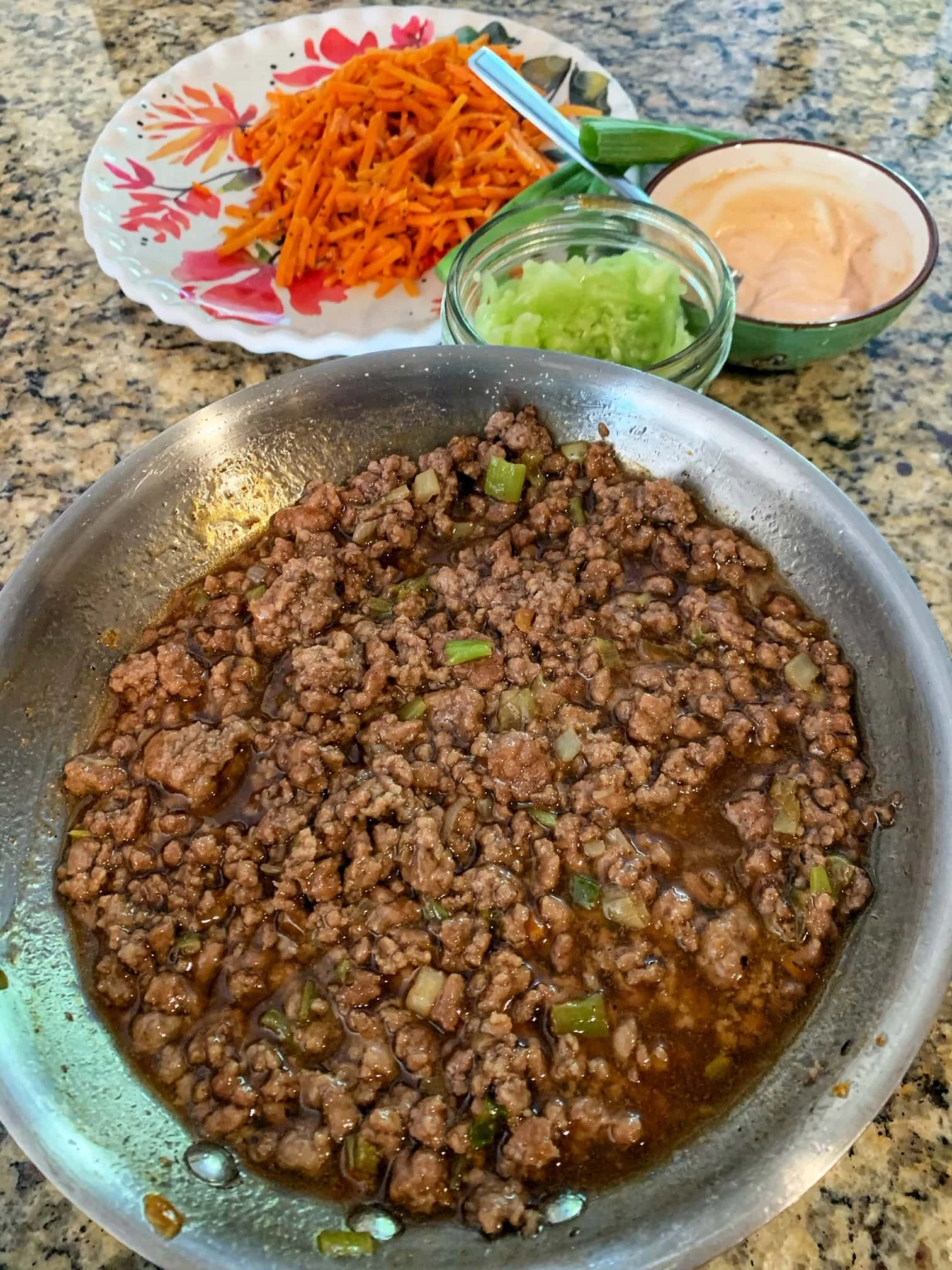 I was very happy with the quality of the meats sent too. Everything looked fresh while prepping, and tasted fresh when eating. They work direct from the suppliers to you, so it will cut out that time that food sits in a grocery store until you pick it up.
I have never made a beef bulgogi bowl in my life, and was able to throw this one together in around 20 minutes. It was very flavorful, and it would have taken me longer to head out for fast food then it did to throw this gourmet recipe together!
All in all, I loved the convenience of Hello Fresh, and would highly recommend trying it with the $80 off offer. In terms of using it full time moving forward, I think it is a great option for:
those that don't do alot of cooking, but would like to start
college kids (make sure they are getting a few healthy meals a week
singles or couples (can be harder to shop for fewer people and keep costs down with tasty meals)
those who want to expand their recipe options, and try new things you might not have thought of
those looking for convenience – want it delivered to your door – and don't want to have to plan your meals, etc.
Gathered Table – Online Meal Planning Service – One Year FREE for Thrifty NW Mom Readers ($120 Value)!