Pacific Science Center Discount Tickets! Plus VR Now Included!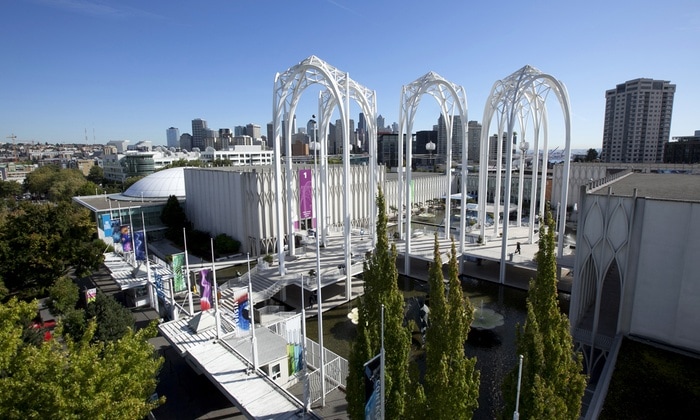 Looking for Pacific Science Center Discount Tickets? Groupon has a good deal on them right now. My kids love to visit the Pacific Science Center and it can be pricey, so any savings will help!
Plus, they recently added Virtual Reality (VR) to the list of things you can enjoy at the Pacific Science Center & there is one experience that is included with the cost of admission. The other experiences cost $8 for the experience. They are frequently changing the exhibits, too, as we've gone several times in the past few months & they were different experiences for them.  My kids love VR and it is not a cheap activity, so this is a great way to experience it plus more, on your visit to the Pacific Science Center.
(note – promotional value expires 5/1/2020
General Admission for 2 adults (ages 16 – 64) – $40 (reg $51.90)
General Admission for 4 adults (ages 16-64) – $80 (reg $103.80)
Other Great Ways To Save:
Buy an Entertainment Book for a coupon to use there (and many other places)
CityPass – Pacific Science Center is included with Seattle's CityPass program, so if you are planning on visiting other sites, this will get you a great price! The CityPass includes Space Needle, Seattle Aquarium, Argosy Cruises Harbor Tour, and MoPOP OR Woodland Park Zoo & Pacific Science Center OR Chihuly Garden & Glass
Military Discount – Discounted admission rates are available for active duty, retiree, reservist and Department of Defense employees and their families. Discounts are available ONLY at the door with valid ID and cannot be combined with other coupons or offers.
Teen Tix – Teens can receive $5 admission on permanent exhibits, evening laser shows and documentary IMAX movies by signing up at teentix.
Homeschool Days – On select days during the year, homeschool families can get a discount rate of $8 – $10 (depending on whether you add the iMax movie) – make sure to check for current times/dates (typically during the school year, they have Homeschool Mondays, but also offer some other days as well with the discount rates.
Discount Membership for Low Income Families –  it is just $19 for 1 Year Family Membership for Low Income Families on Assistance. Find the details for this offer here.
There is so much to do in this area of Seattle for families, and they even offer a free shuttle down to the waterfront if you wanted to make a full day out of your visit. Right at the Seattle Center is my kids favorite playground.
The Artist at Play Playground – Seattle Center
Another thing my kids love to do when they visit the Pacific Science Center is to go early and visit the Artist Playground at the Seattle Center and the Water Fountain on a warm day. You can read our review here on that if you want to make a full day of fun at the Seattle Center!
You can also check out our Staycation Seattle article for more ideas on fun things to do in the Seattle area, if you want to plan a day around a visit to the Pacific Science Center.