Elmers Glue Gallon – Perfect for Slime Making + Best Deals On It!
This post may contain affiliate links and I may be compensated for this post. Please read our disclosure policy here.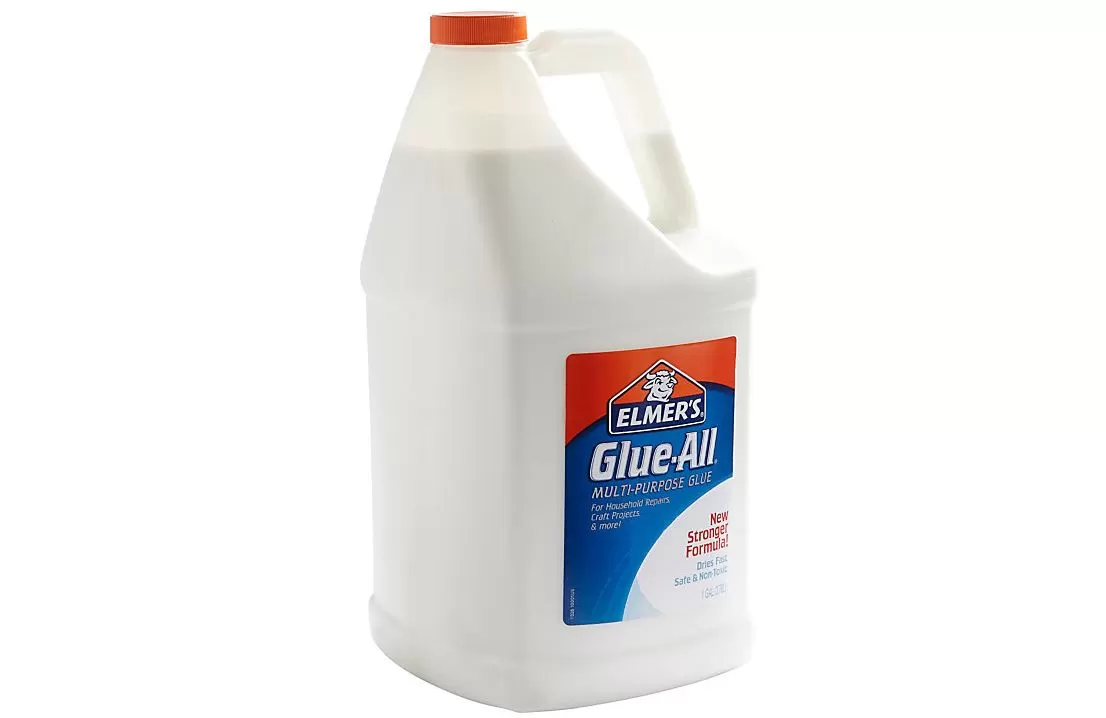 Elmers Glue Gallon – Perfect for Slime Making + Best Deal On It!
Are anyone else's kids as obsessed with making slime as my girls currently are? It is there favorite thing to do, and they have recently informed me that their new hobby requires the one gallon jugs of Elmer's Glue (vs the single bottles).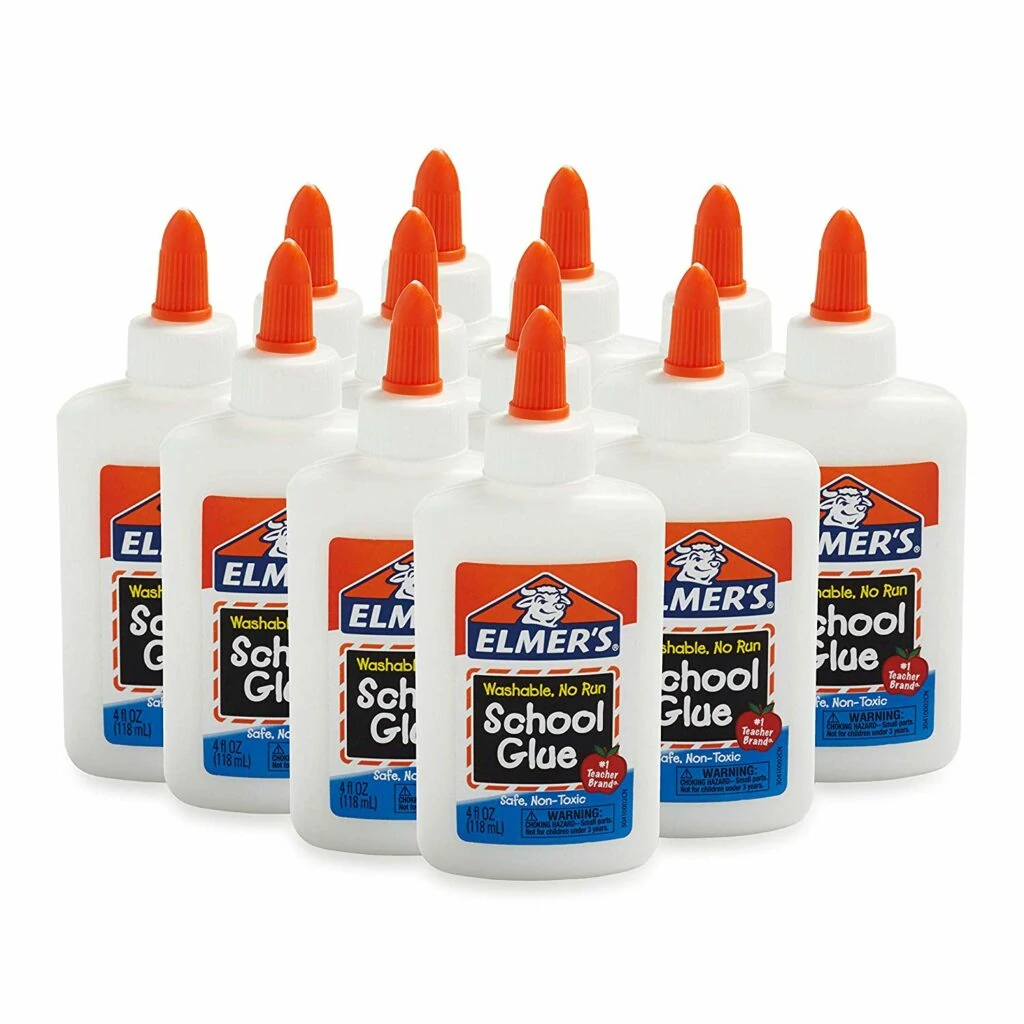 (*** Update – Amazon currently has a deal on Elmers Glue Bottles right now, that is as low as we have ever seen it online, if you prefer the single bottle sizes. Get 12 bottles for just $6 (that is $0.50 a bottle and as low as this product usually sells for)!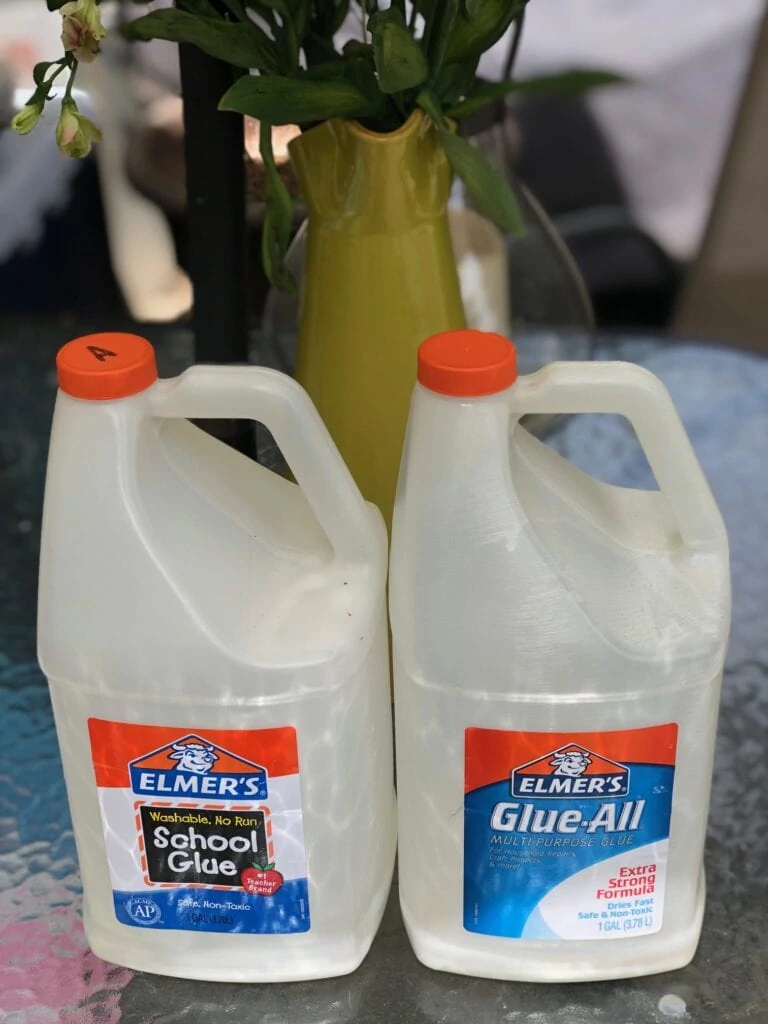 You might thing that a gallon of glue, is a gallon of glue – right? Well, when it comes to using Elmers Glue Gallons for Slime making, there are actually some things you might want to know beyond just grabbing a gallon of glue. Things like, what kind of glue is used for what kind of slime making, does the brand of glue matter, and where can I get the best deal on the glue? We cover all of these here, starting with where you can find the best deals on your glue and then will discuss the particulars of the kinds of glues to look for.
Best deals on Elmers Glue Gallon, and other available Gallons of Glue::
We have found great deals on both Elmers and other types of glues. Generally speaking it is going to be the Elmers School Glue in Gallon size that is the best price. A target deal price on this is $9.99, but we usually buy it between $9.99 and $13.99 (I never pay $19.99 for this kind of glue). The clear glue or other specialty glues are harder to find at prices like that, so I usually shoot for $16.99. The first place I check is online or instore at these spots:
Amazon
Best non sale price (so you can grab it at this price anyday) is the AmazonBasics Gallon of School glue (the Amazon brand)
One of the better prices we found on clear glue is the Darice Clear Glue Gallon
The Elmers Gallon Glue 2 pack, is also a good deal when you break out the cost per gallon here.
Office Depot
Office Depot is often one of my favorite spots to check for a good deal on the Elmers brand if you are looking for that.
Michaels
Michaels has some great sale events, where you can get good prices on gallons of glue (and they usually sell Elmers), but outside of those sales it can be pricey. I would recommend signing up for their emails so  you are notified of sales events or coupon offers. One thing that is nice about Michaels is that they sell alot of the other items kids like to use for Slime Making, so it is a one stop shop if you need mix ins or containers etc too.
Target
Target will have some good sales sometimes, but I find that outside of those sales they are generally higher priced then these other options. You can use your Target Red Card to save an extra 5% though too.
Their standard pricing for the Elmers School glue online is $13.89, so if there are not other sale prices it is not bad.
Walmart
Oriental Trading Company
Sign up for their emails, and they will notify you when they offer free shipping. Those are the best times to shop their offers!
The lowest price we found on clear glue in a gallon size, was at Oriental Trading Company. This clear washable glue is just $9.99 for the gallon size
My kids just pour the glue from the gallon to their bowls when making slime. If you have younger kids though, you might want to grab one of these glue pumps so they can more easily pump it out of the gallon size (but beware – the glue pumps are not cheap. Most will run you between $25 and $30 dollars)
Doe the Brand of Glue Matter?
If you ask my kids (the slime masters) they will give you a resounding yes. And the preferred brand (no surprise) is the Elmers Glue Gallons. The kids say it actually does make better slime. That being said, if I can find a deal on the other brands of glue I will grab them. It is rare that I find a better price on the gallon sizes of glue then the Elmers when it is on sale, however during the back to school shopping season, I can sometimes found the single size different brand bottles from $0.10 cents to $0.25 cents a bottle, and will sometimes stock up on those smaller sizes during those sales.
The question of which kind of glue is best for slime making, really comes down to preference though. Clear glue vs white glue for example will give you a very different end result with your slime recipes, so you have to figure out what you like best. The most important thing when selecting a glue is to make sure you are buying one that contains PVA. We will address the different results you can expect with different glues in more details in the section below.
With the slime making craze, many other brands have gotten into the glue making business. There are glues that are now even marketed as Slime Glue – but in the end it is just glue (no, you do not need something labeled slime glue to make slime). Other brands to keep an eye on include:
Amazon Basics is the Amazon line.
Slime Glue
Darice Glue
School Smart
Rich Arts
Creative Arts
Store Brands (like Up& Up at Target), and more…
Kinds of Glue to Look for in a Gallon Size:
Elmers School Glue –
School glue is the most common glue to make slimes, and is used in many recipes like butter slime, or cloud slime etc.
It is often the easiest to work with, and most affordable to buy (and most versatile for slime recipes)
Elmers Glue All –
Honestly, I cannot tell the difference between Glue All and School Glue, but my kids can – and they prefer Glue All if we can find it at a deal. Evidently it is a better texture and thicker slime with this glue. Generally speaking my kids are happy with either kind though, and the bigger difference is between white glue and clear glue.
Elmers Clear Glue / or General Clear Glue –
Clear glue is required for some specific slime recipes (like glitter slime that you want to sit in a clear looking base).
Clear glue usually makes a thicker slime, and can require better slime making skills to get it right
You may need to let clear glue slime sit for a few days to clarify (as it can get a milky look from the activator when it is first made, but it will settle over a couple of days and clarify)
Clear glue is great when you have mix ins that you want to use (like glitter) and want those to stand out, or when you want those halogen looking colors too.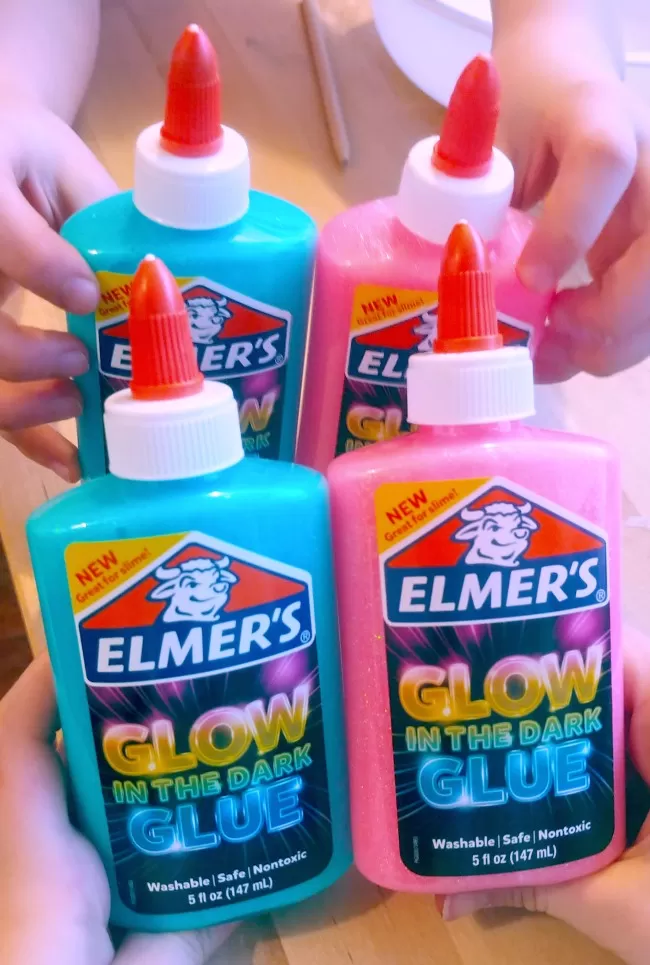 There are a few other types of glue that are fun for kids to make slime out of, but they are not usually found in gallon sizes. Some of these include:
Glow in the Dark Elmers Glue
Glitter Glues
Colored Glues
Perfect for school projects, crafts and light home repair
Works on a variety of materials such as paper, fabric, wood, and leather.  Bonds strongly and dries quickly.
Certified AP non-toxic.
Washable.
Can also be used to create glue slime!
Here are some resources you can use for Slime Making once you have your Elmers Glue Gallon: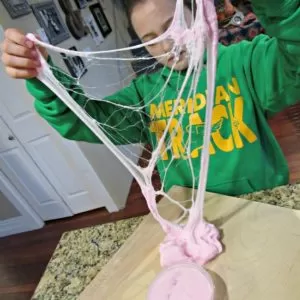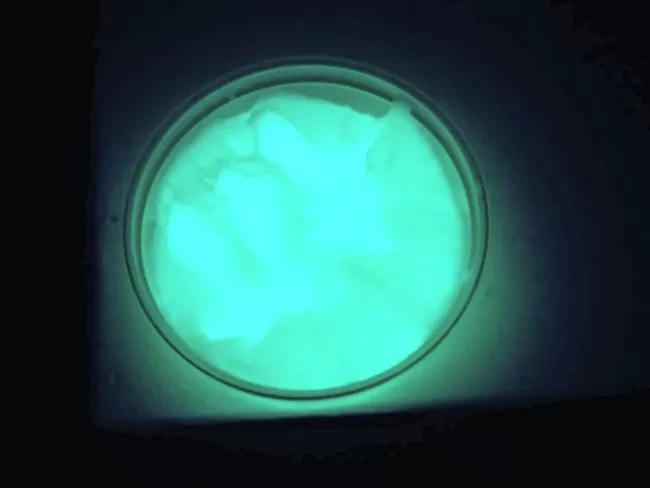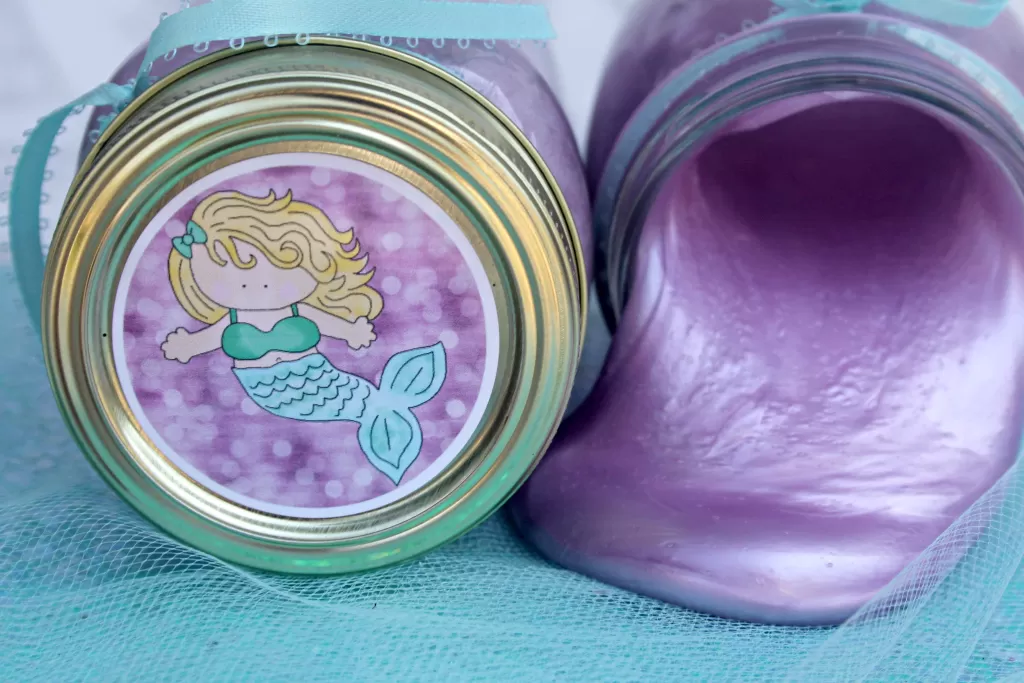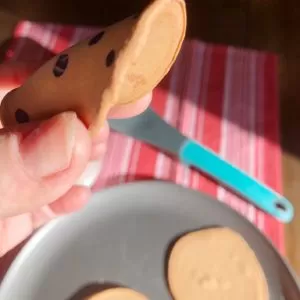 Slime Cookie Dough Recipe (Not Edible, But So Fun To Make)!
DIY Slime Kit Gift Baskets – Parents What Your Kids Want You To Know About What They Want For Slime (plus we have a printable for a number of slime recipes like basic slime, fluffy slime, crunchy slime and more)!