Mermaid Slime Recipe (Using Fluffy Slime Recipe)
This post may contain affiliate links and I may be compensated for this post. Please read our disclosure policy here.
Mermaid Slime Recipe!
Looking for a fun new slime to make with the kids. Do they love mermaids? If so you can make this shiny mermaid slime, and we have a free mermaid printable that you can use to label it when you are done.
This slime recipes uses shaving cream and contact solution. The key to this one is to use the right amount of contact solution to get that "mermaid" texture.
Another way you can get this pearly color effect with slime is to use a color pigment (like these pearl pigment colors here). We have heard of some folks using eye shadow powder. We have not tried that method yet, so let us know if that works for you.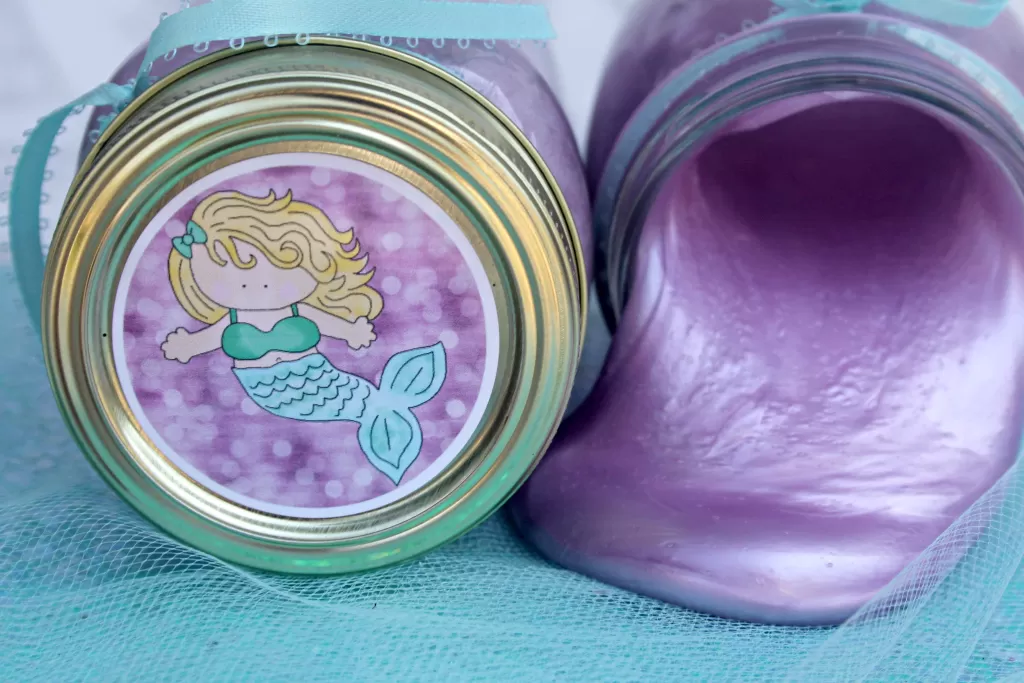 The pearly slimes are fun for kids to make! My girls prefer to use the pigments, but both ways are fun to make it.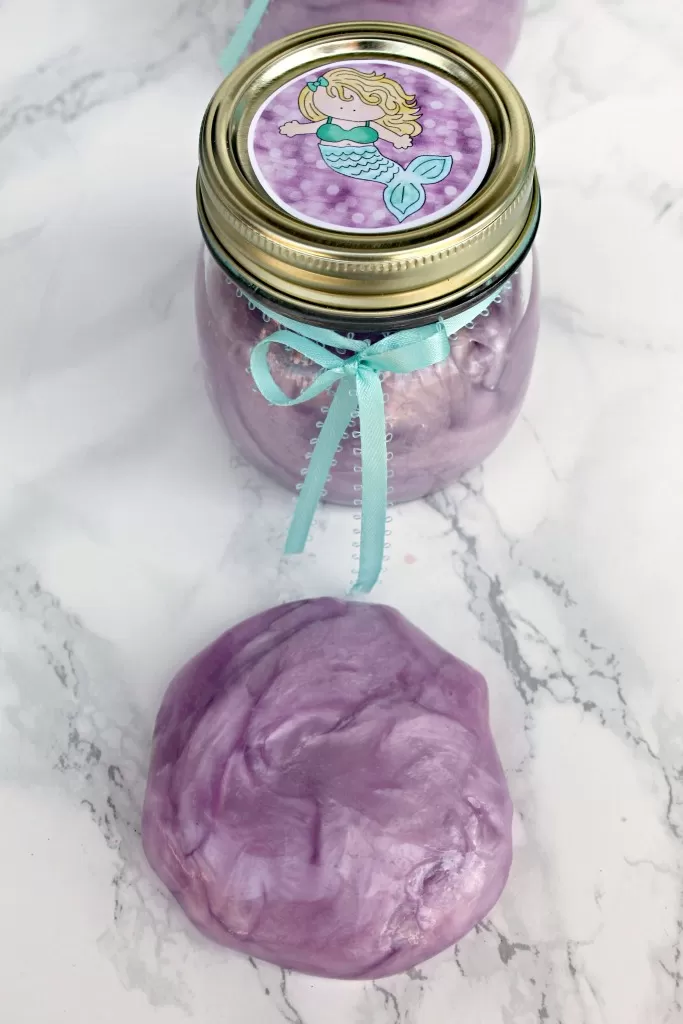 Jelly size mason jars are great containers for this slime.
We have these free Mermaid Printables that you can print out and glue on top of the containers!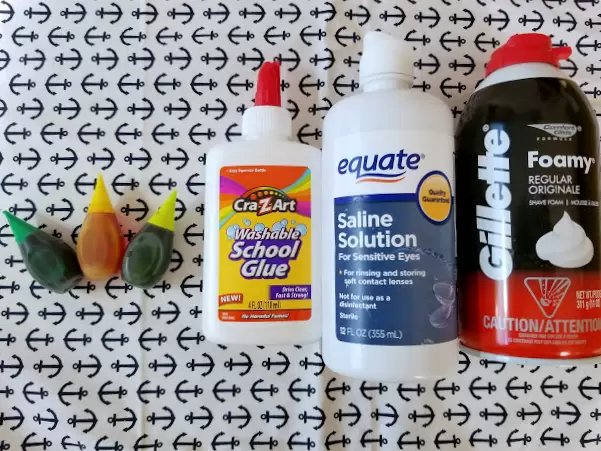 Supplies Needed for Mermaid Slime:
You can really use any fluffy slime recipe you like that uses shaving cream. Here is one we used for this project.
3 cups of shaving cream, but not the gel kind.

1 cup of white school glue

*3-4 tbsp contact solution

2-3 drops of food coloring or a few squirts of acrylic paint.

Glitter if desired.
(You can also use the pearl pigment colors, to make sure you get that pearlized look easier)
Instructions for making Mermaid Slime: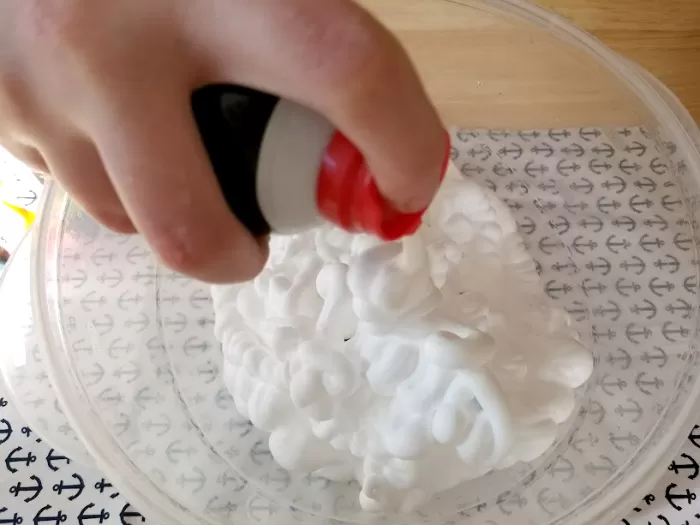 Empty shaving cream into a large bowl 
Add 1 container of glue to the shaving cream.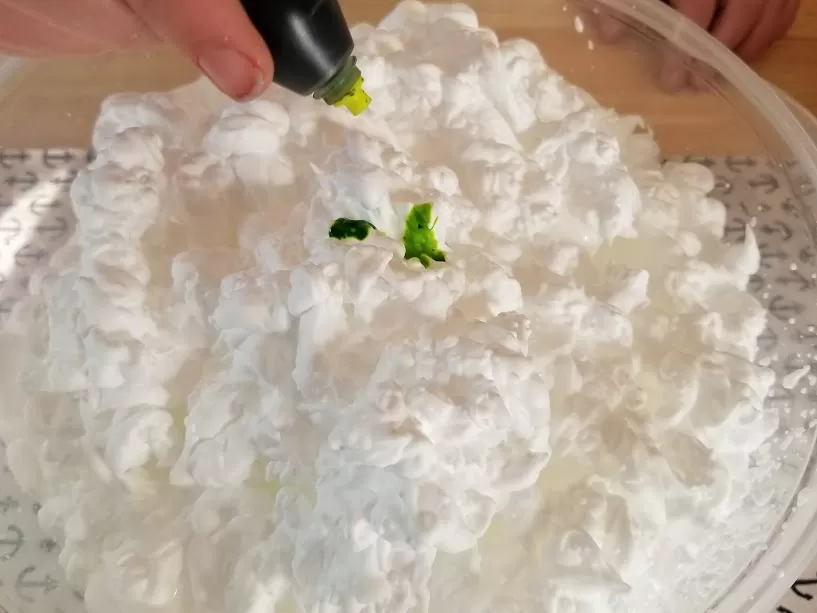 Add food color or paint – or add the pearl pigments directly to your glue, then mix with the other ingredients for the best pearl color.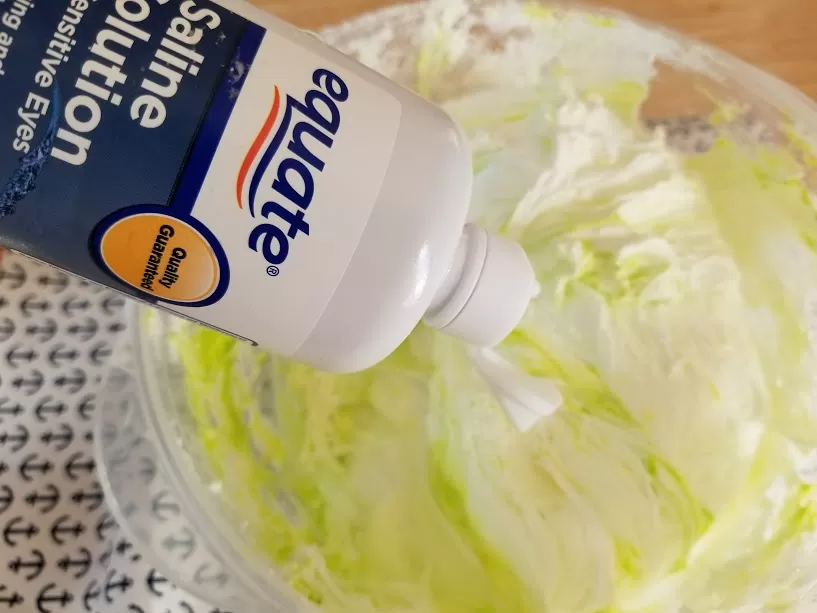 Add glitter if desired.
Mix with a wooden spoon until smooth and colors are well blended.
Add contact solution. Mix with a wooden spoon until solution is well blended.
** Note – If you do not add the correct amount of contact solution, it will be more foamy and less shiny, like the light green in the bottom left corner of the supply photo.
Pick up from bowl and work with your hands until the consistency is smooth.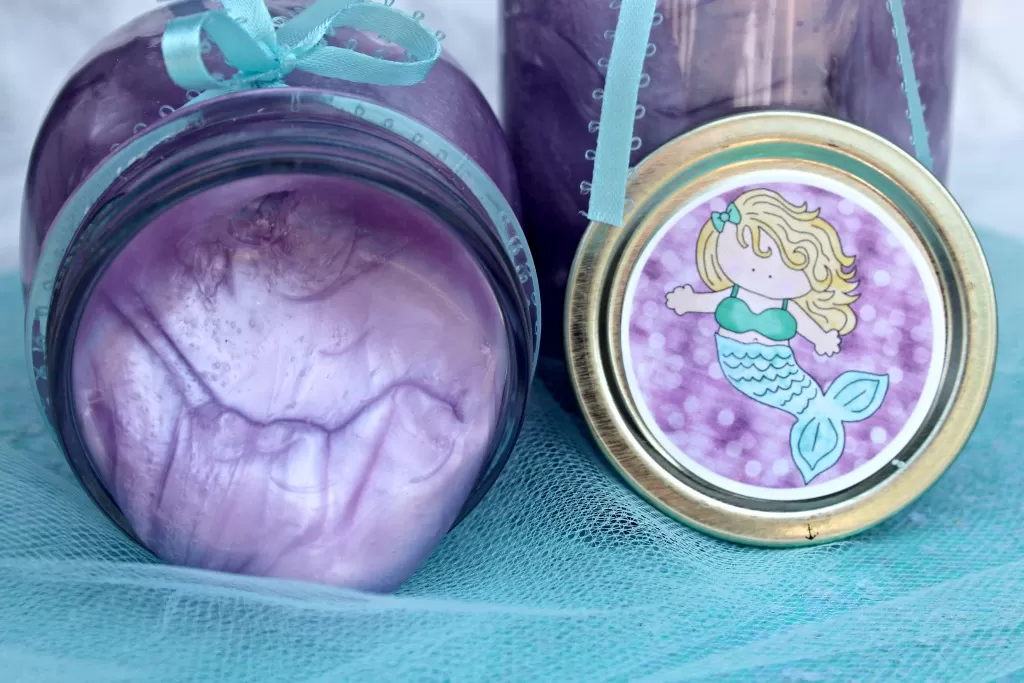 Store in a container when done playing with it.
You can print these free mermaid labels that you can then glue to the top of your container too!
More articles you might like: