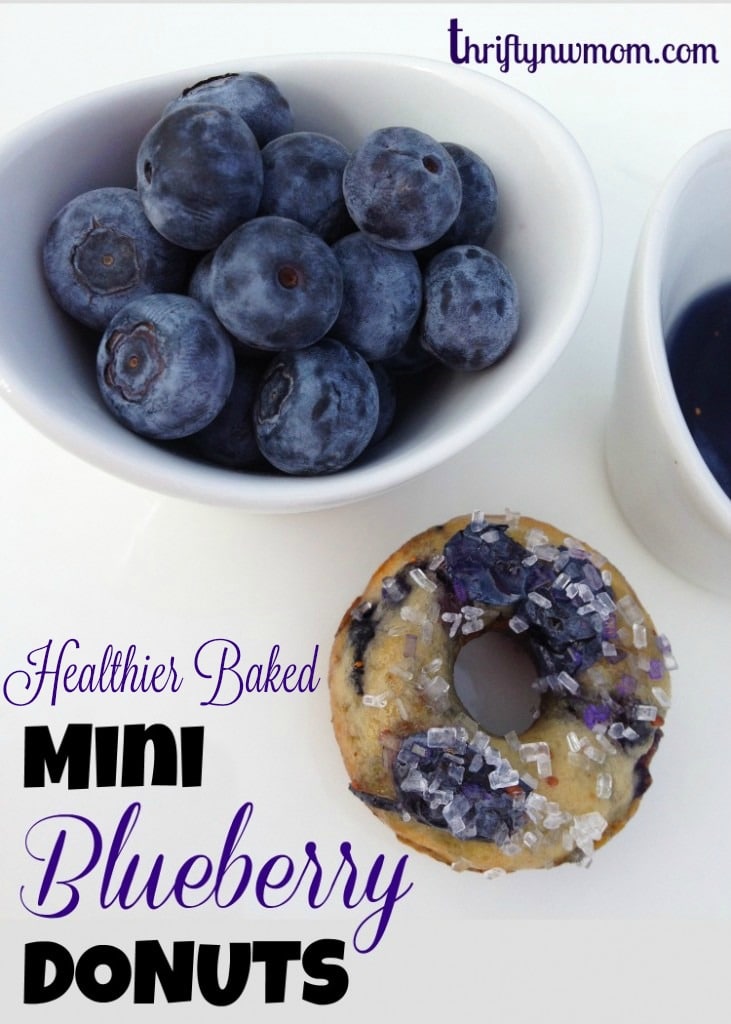 Mini Blueberry Donut Recipe (Baked)
I just found Blueberries on sale for $1.50 per container at Fred Meyers this week, and it made me think of this healthier version of a Blueberry Donut (its baked not fried)!
I love to find great recipes to use fresh blueberries in this time of the  year. If you are looking for a real treat for your blueberries, try these Mini Blueberry Donuts. They are so good fresh out of the oven, and we even have a recipe to add your own glaze over the donuts. It does not get much better then this! The fact that these are mini doughnuts is perfect, because they are so good I find it hard to control myself.
My other favorite thing about these blueberry donuts is that they are baked and not fried. It will require that you have a mini donut pan (costs around what buying a dozen donuts will, so may be a good investment if you like them). If you want more recipe inspiration, check out this Kindle book with 100 baked donut recipes (free if you have Kindle Unlimited)
They are best with fresh blueberries, but you could use frozen too. You will just want to make sure they are thawed and drained.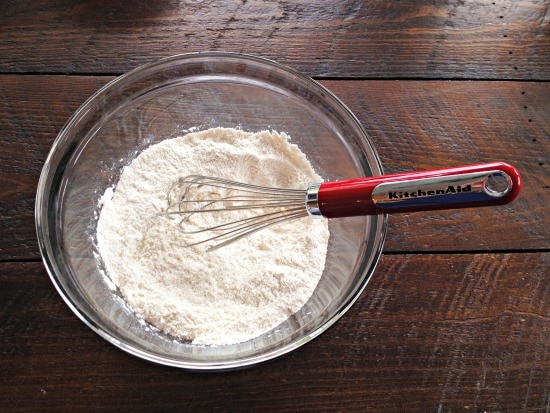 Making these mini blueberry donuts is as simple as mixing the dry ingredients.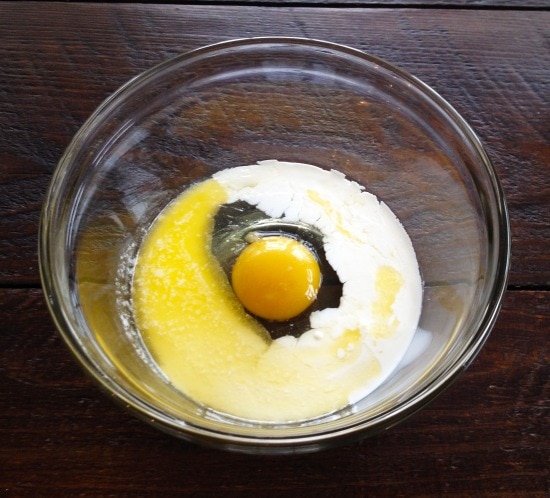 And the wet ingredients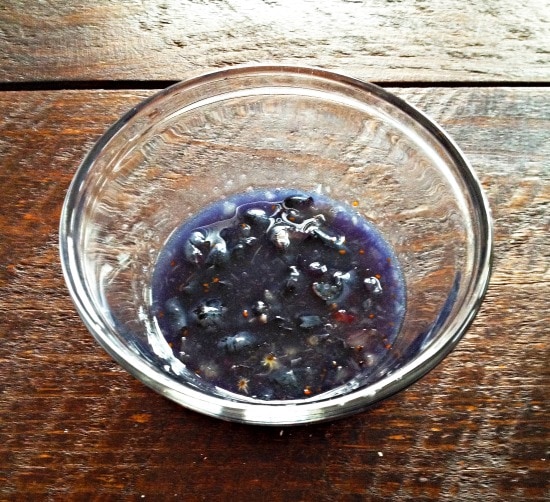 And the blueberries

And once its all mixed together you will pipe your mix into the donut pan to bake up.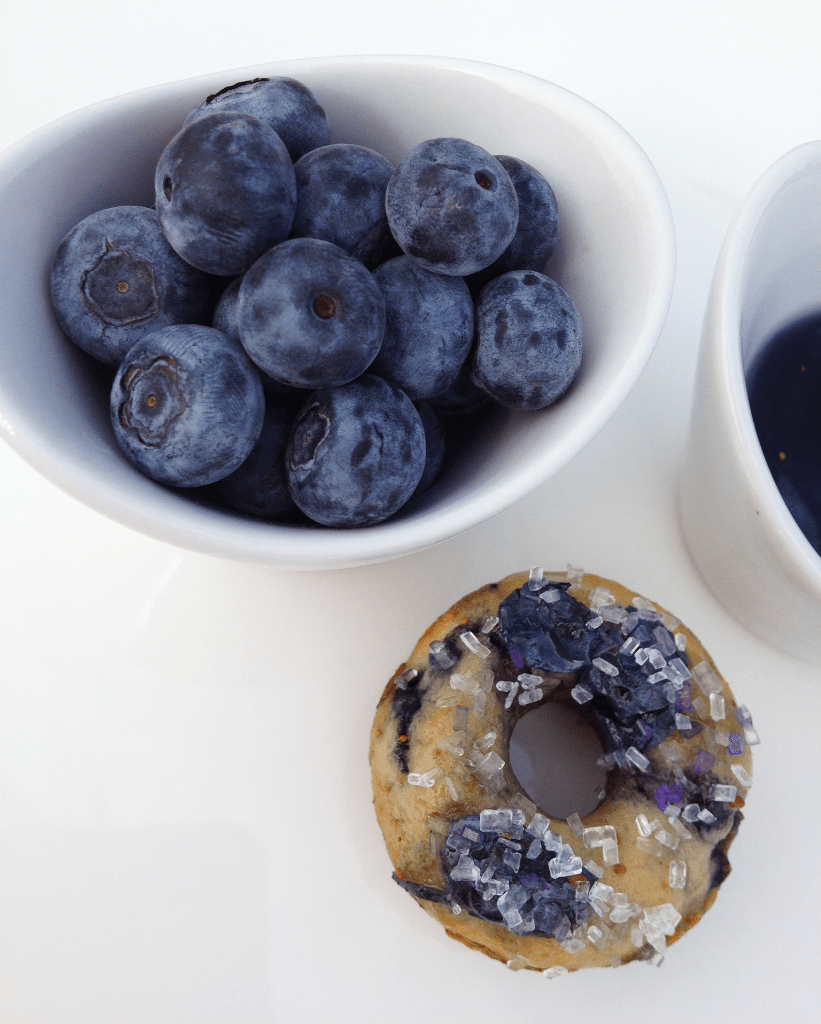 A little glaze, and some sprinkled sugar (optional) and they are ready to enjoy!
Blueberry Mini Baked Cake Donuts Recipe
Prep:
15 minutes
Cook:
10 minutes
Total:
25 minutes
Servings:
12
Ingredients
• ¼ tbspn baking soda
• ½ tspn baking powder
• 1 cup flour
• 1/3 cup sugar
• 1/8 tspn ground nutmeg
• 1/3 tspn salt
• 50 fresh blueberries
• ¼ cup greek yogurt
• 1 tspn vinegar
• 1/3 cup heavy whipping cream
• 1 egg
• 1 tbspn butter
• 1 tspn vanilla extract
• 2 cups powdered sugar
• ¼ cup hot water
• 1 drop blue food coloring
• 1 drop red food coloring
Instructions
1. Preheat oven at 350 degrees F.
2. Mix baking soda, baking powder, flour, sugar, ground nutmeg, and salt into large mixing bowl.
3. Melt butter in small pan or microwave. Beat 1 egg in medium mixing bowl. Add greek yogurt, vinegar, heavy whipping cream, butter and vanilla extract to egg. Mix well.
4. Add egg mixture to dry ingredient mixture in large mixing bowl. Add 25 smashed blueberries. Stir until all ingredients are evenly distributed.
5. Scoop mixture into piping bag. Add batter to 12-count mini donut pan (non-stick), filling each donut halfway full.
6. Bake for approximately 10 minutes.
7. In the meantime, add 25 smashed blueberries, 2 cupspowdered sugar, ¼ cup hot water, 1 drop blue food coloring, and 1 drop red food coloring. Stir well. Set aside.
8. Remove donuts from oven and set aside to cool for 2 minutes.
9. Drizzle blueberry icing atop donuts. Serve and enjoy your mini delights!
10. Keep any leftovers (if that is possible) in sealed containers to preserve freshness