Delicious Blueberry Recipes – A Few of Our Families Favorites!

Blueberry Recipes – A Few of Our Families Favorites!
This time of the year, I seem to find blueberries on sale every time I enter the grocery store. I love to grab blueberries whenever they go on sale, as there are a number of blueberry recipes I can make that my family loves, but they also freeze really well. My favorite thing to do is to buy the large containers and use half for some of our favorite recipes, as well as freeze half for smoothies or other recipes later on. This is so much more cost effective then buying the already frozen blueberries. If you head out to one of the U-pick farms to pick your own blueberries, this is even better.
So the next time you see blueberries on sale in your grocery store, stock up on them. Then try some of these blueberry recipes and freeze what you have left over to make some another time.
Here are some of our favorite Blueberry Recipes. We hope you enjoy them as much as we do!
Blueberry Recipes – Desserts, fruit platter, smoothies and more!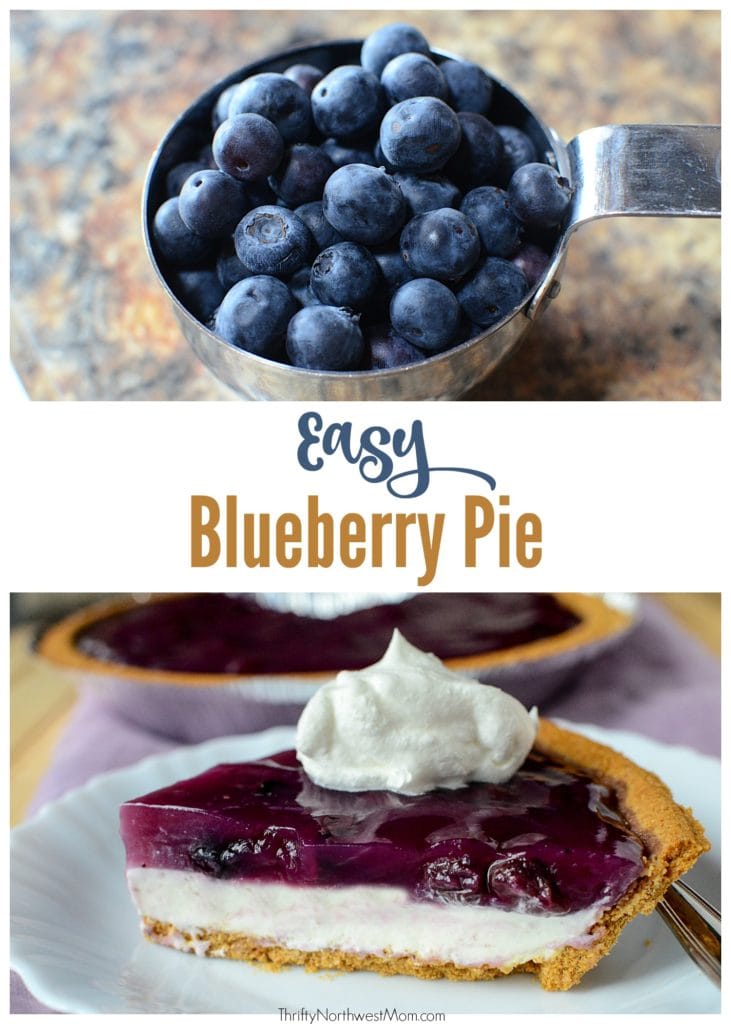 This one is a really simple, but really delicious recipe, and is one of Jens family favorites! You can make it under 30 minutes, and it is sure to please a crowd if your going to a potluck, or keep it around the house to make your family happy.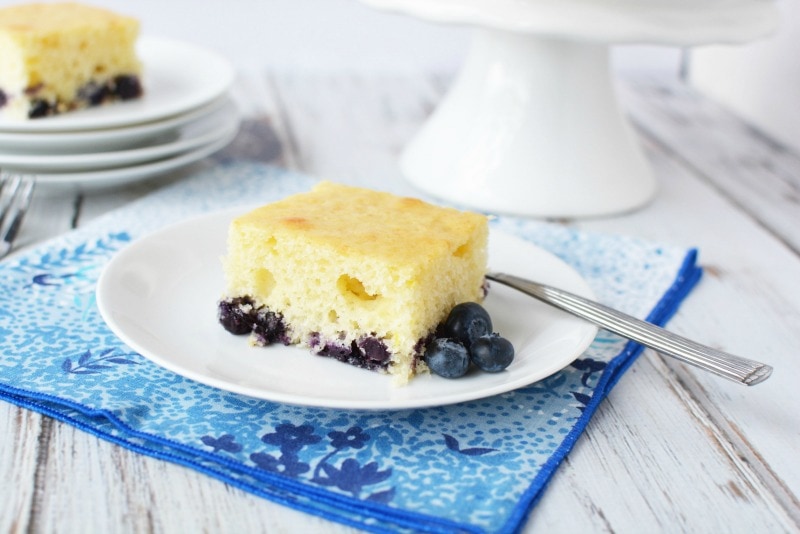 This blueberry recipe for blueberry coffee cake, goes perfect with a cup of coffee in the morning. Is a great way to start the day. I love that it is not too sweet, and that I am getting some fruit into my morning breakfast with this one (vs just a pastry). The lemon zest makes the perfect pairing with Blueberries in this recipe too. You will not be dissappointed with this one if you love a good coffee cake.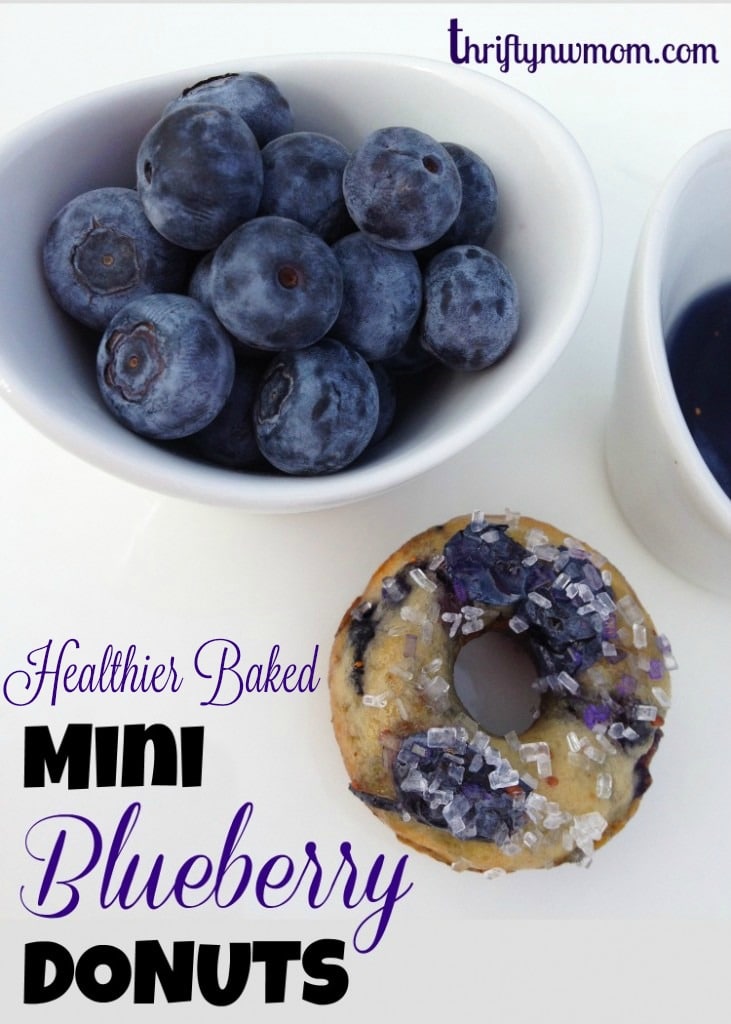 These are delicious, and are healthier then their fried counterparts. Simply make the dough, pipe it into a donut pan, and bake. You could even freeze some of these to take out for breakfast on busy school mornings, or a camping trip to.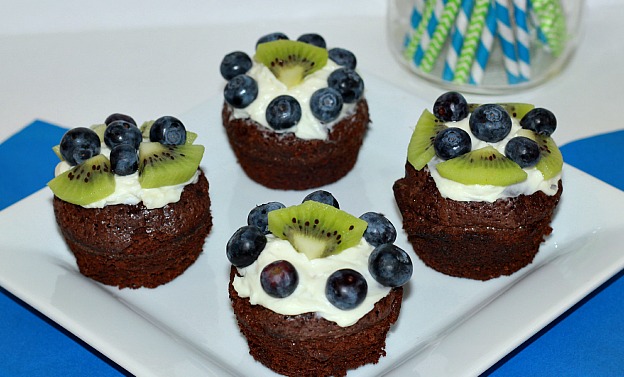 These Brownie Bite Desserts topped with Blueberries, are perfect for a summer refreshment, a game day dessert, picnic, potluck and more. And did I mention how easy they are to make. If you want a little chocoalte decadence, topped off with refreshing fruit, try these browning bites!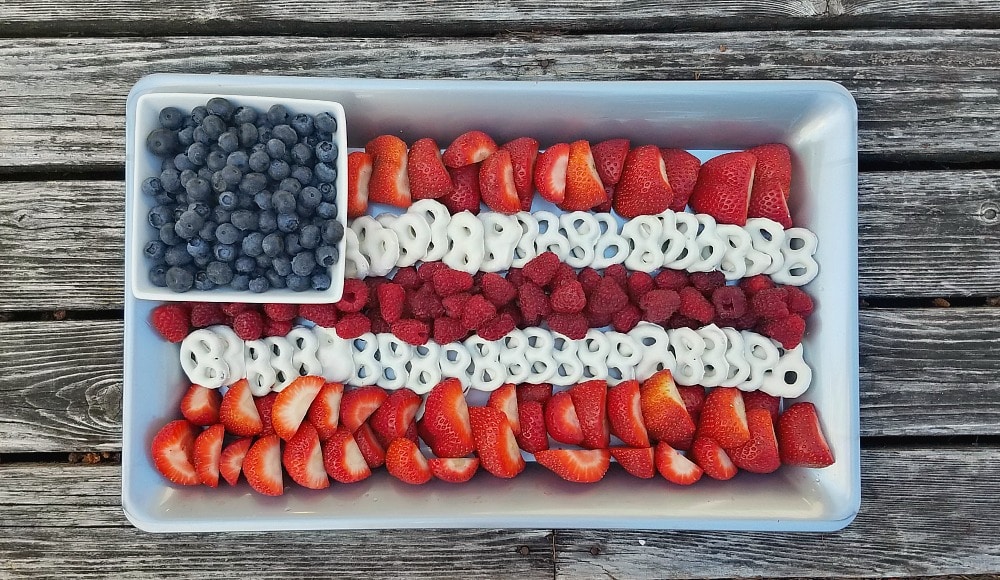 This one is fun to serve for patriotic holiday parties, but it is also fun to keep around for the kids to snack on after school or during the day. My kids love this platter, and I love that I can feel great about their snack when I have it ready for them to eat.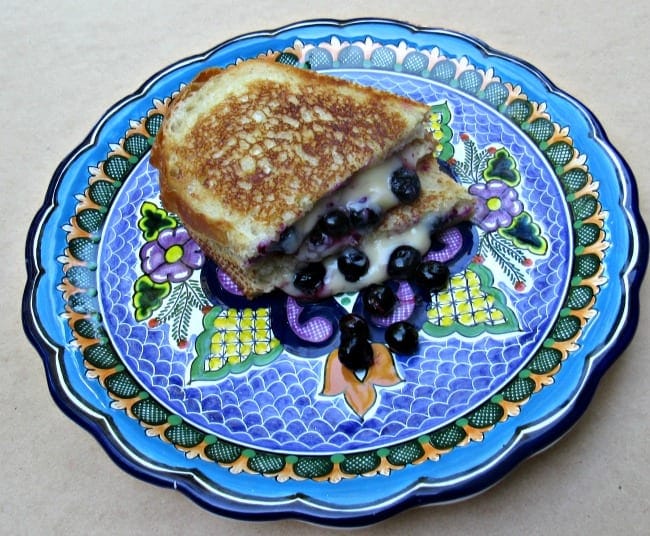 If your kids love Grilled Cheese Sandwiches, see if you can sneak some health benefits into them by adding blueberries. You might be suprised at how well the blueberries go with some of the white cheeses out there (havarti, brie, etc). Use a rustic bread so you have a nice substantial crunch with the sandwich and it is a wonderful blend of sweet and salty. Plus, you will feel much better about serving your kids this version, vs just cheese and bread.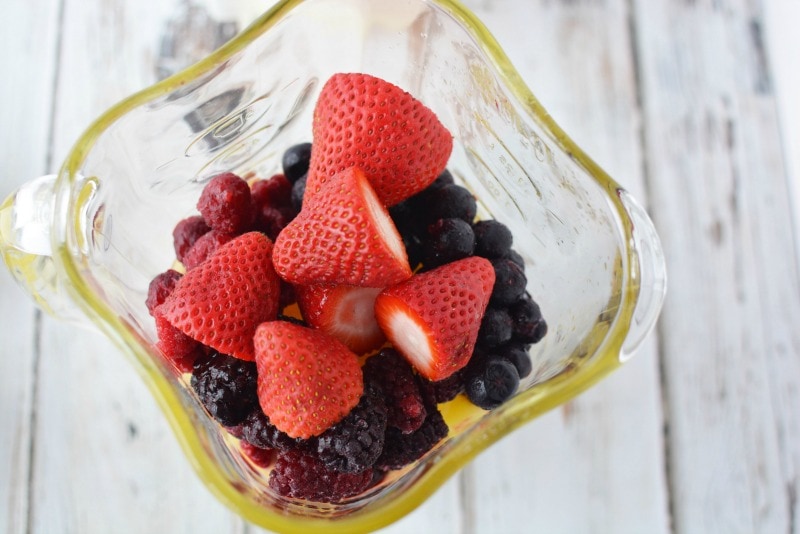 Smoothies that include Blueberries
This Berry Pineapple Smoothie recipe, with blueberries is perfect to enjoy any day of the year. It is also great to make ahead and freeze for busy mornings when your on the go, or getting ready for school, and still want a healthy recipe to feed the family!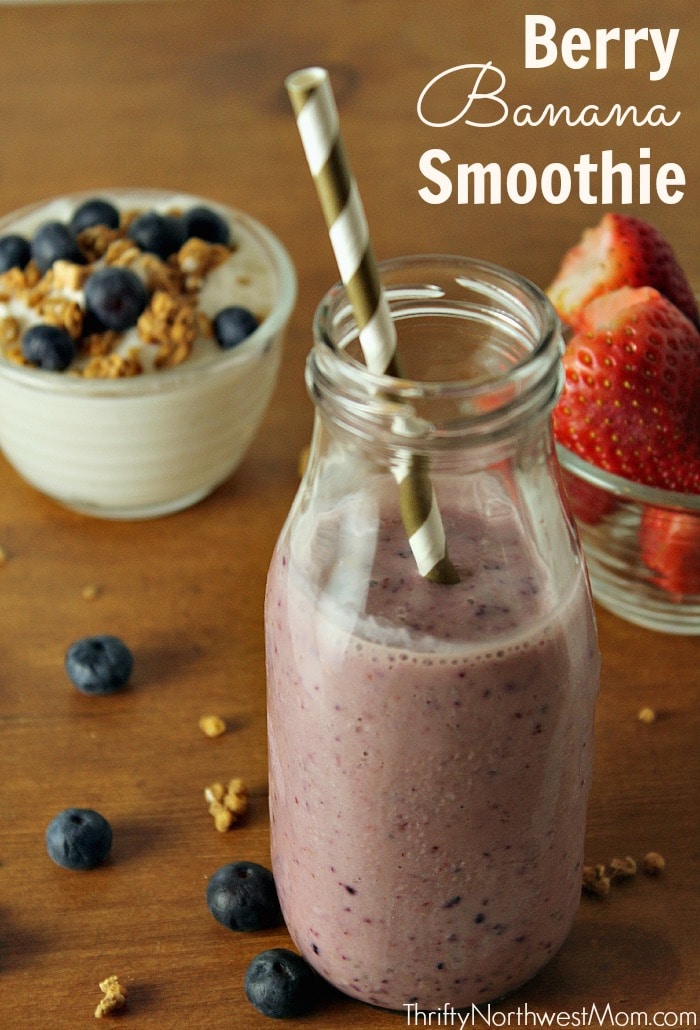 If you are really looking for some health benefits, try this Chia Seed Berry Smoothie, with blueberries! This one is high in anti-oxidants as well as has many other health benefits. Plus it is delicious.
Watermelon and Blueberry Bowl – Simple Refreshing Snack
All you have to do with this recipe is cut up some seedless watermelon and then toss with fresh blueberries. Chill for about 20 minutes, just to let the flavors blend and serve up as a refreshing and flavorful snack. My favorite thing is how healthy it is, but it is so delicious the kids will gobble it down on a hot day without thinking twice!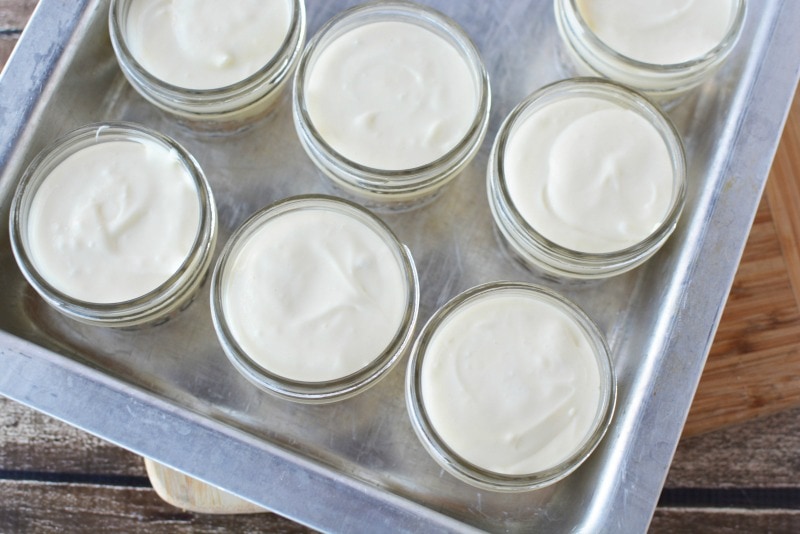 Cheesecake in a jar, topped with your favorite fruit (including blueberries)
These cheesecake in a jar desserts can be topped with any of your favorite fruit toppings, including blueberries. These are a great idea if you want something you can make ahead, and that will impress a crowd. Your guests will be asking for this recipe for a long time after you serve it to them!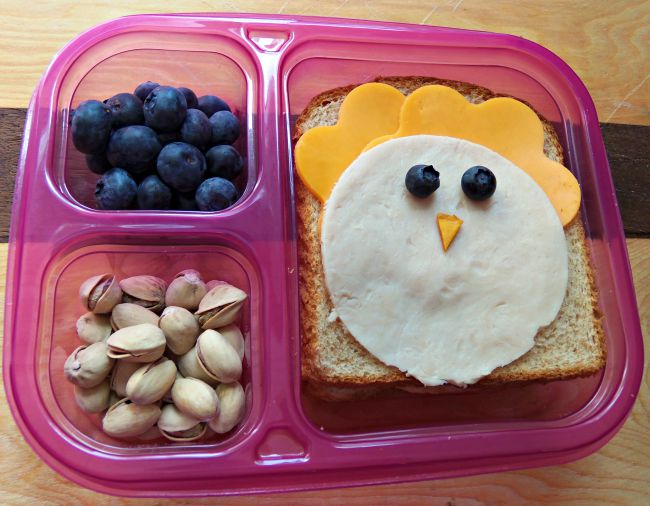 Back to school lunchables with Blueberries
Some fun DIY lunchable ideas for kids, using blueberries and more. Find those here and here!
What are your favorite blueberry recipes, or favorite places to pick blueberries for your recipes?