#BackToStrangewich – Blueberry Grilled Cheese Sandwich Recipe & More!
This post may contain affiliate links and I may be compensated for this post. Please read our disclosure policy here.

Blueberry Grilled Cheese Sandwich & More!
Sponsored post by Mirum Shopper. All opinions are my own.
#BackToStrangewich
We only have a few weeks left until school starts, and so I wanted to plan a special special time with my kids before they head back to school. We decided to do a crafting lunch date. We made special "Strangewich" grilled cheese sandwiches, and made crafts all afternoon. We have been on the go so much of this summer, so it was a great way to sit down and enjoy some special time connecting with great food and lots of fun.
We kept the crafts simple, and the food simple – but we did not scrimp on taste!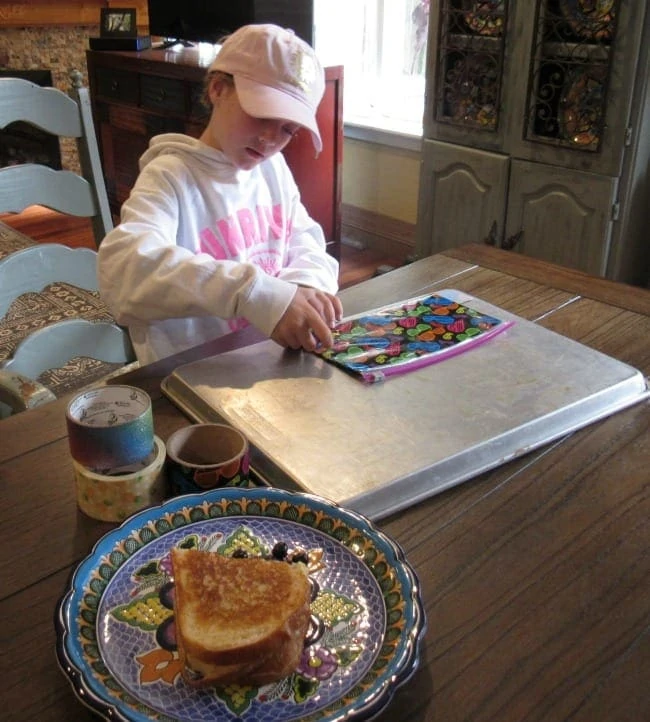 Here was the plan for our special Strangewich & Craft day, to spend a slow paced day together before the back to school rush starts:
The kids would make Grilled Cheese and Blueberries Strangewich sandwiches using Best Foods Mayo to get the outside extra crisp. This recipe has so much flavor, a couple of quality ingredients, and big flavor.
Mom would make a gourmet Avocado & Sriracha Strangewich (also only a few ingredients, but big taste).
The kids would help me with lunch by making their own Strangewich.
After working on the Strangewich recipes, we would spend time together making DIY Lunch Pencil Bags (we just folded zipping ziplock bags in half and covered with duct tape, to make their own versions of pencil backs for school!).
Here are the the Strangewich's we made.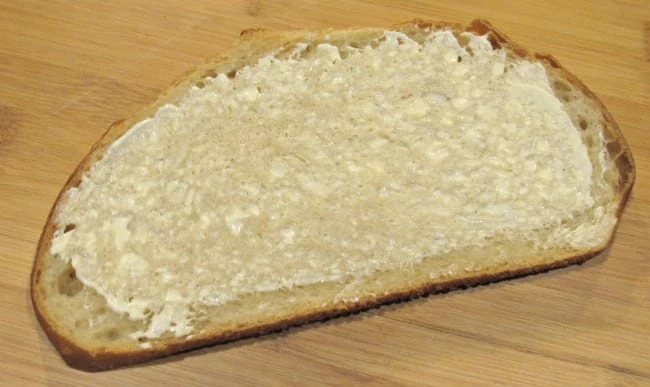 We started by heading out to Fred Meyer to pick up the needed ingredients. One of my favorite hacks to use when making a great grilled cheese sandwich is to use Best Foods Mayo on the outside of the bread, to create a really great and light tasting crisp. I love that it adds a great crunch to the outside of my grilled cheese, without adding too many heavy flavors that would compete with the sandwich flavors. It spreads easier, and provides a great  golden brown crunch on the outside.
Here is how we made our special Strangewich sandwiches: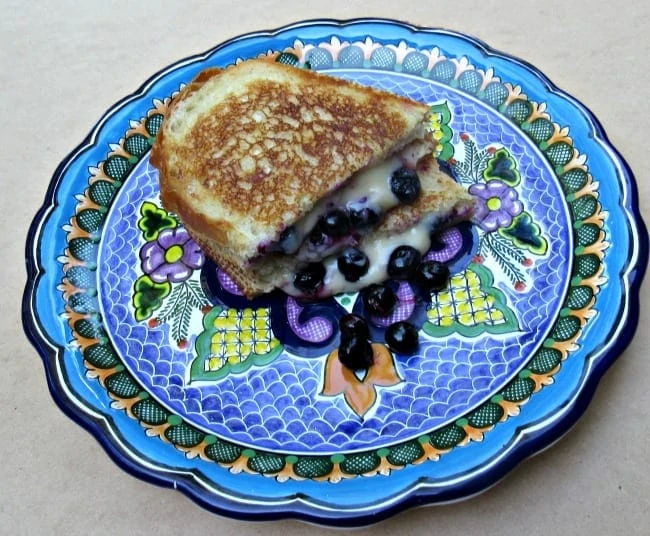 For the kids we started with the Grilled Cheese with Blueberries Strangewich. This is the perfect time of the year to do this sandwich, as blueberries are in season and we found them for a great price at Fred Meyer.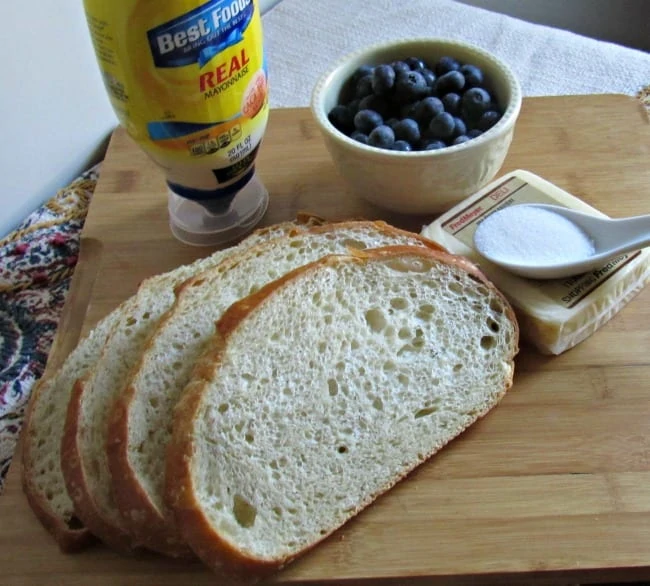 This recipe is so simple, and you can find it on the Hellmans recipe page here. You can omit the sugar if you want (its just used to sweeten your berries). We used Gruyere cheese per the recipe, but I think that creamy Havarti would also be delicious with this sandwich. So many easy options to make a really special sandwich.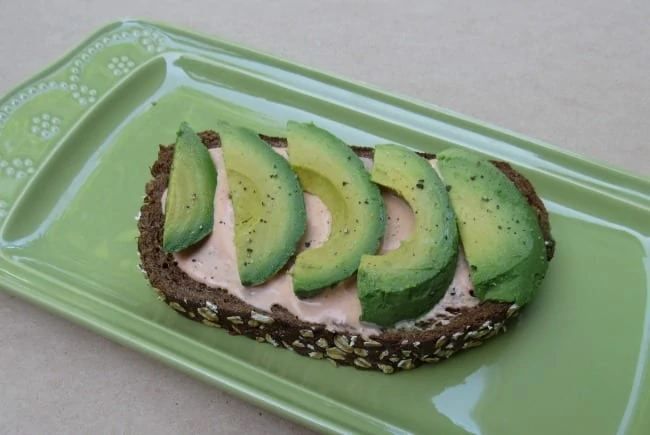 I gave the kids the Grilled Cheese with Blueberries Strangewich, but I wanted something with a bit more kick, so made myself the more grown up sandwich – the Avocado & Sriracha Strangewich.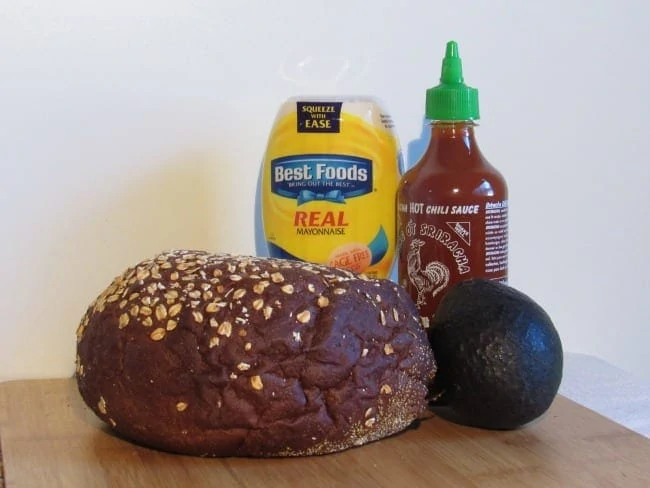 It only requires 4 ingredients for this sandwich, so that was very convenient. These are all some of my favorite ingredients too. I used a great quality pumpernickel bread, made my sriracha and mayo spread, and sliced up some fresh avocado to top it with. It took me just a few minutes to do, and was packed with flavor. You can garnish with parsley, almonds or anything else you like. I added a bit of cracked pepper, just to add one more layer of heat (as I love the spice).  You could toast the bread and add a fried egg to this recipe, to make an amazing breakfast sandwich too!
These would also be great recipes to use once your kids go back to school, on those busy nights filled with lots of activities. You can try something strange for dinner!
Be sure to check out all of the Strangewich recipes here, so you can enjoy a special day with your kids at the end of summer, before sending them back to school.